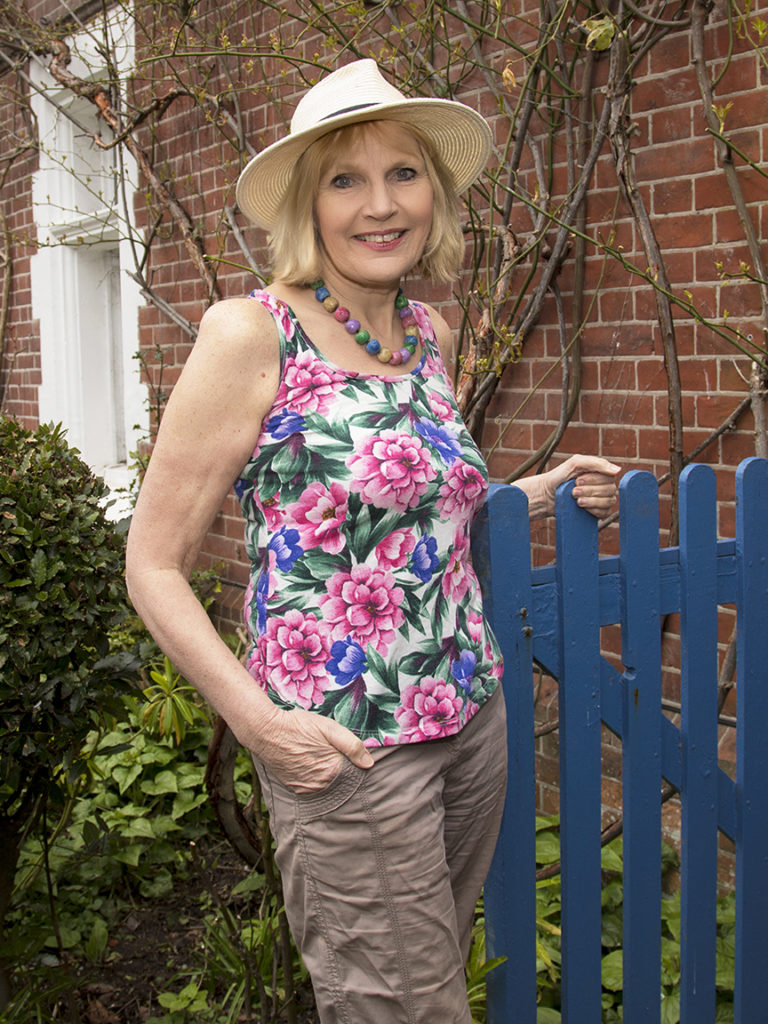 For most of this year, thinking about horticulture has been a blessed relief from the miserable news headlines, and this September is as crowded with grim stories as ever, so let's turn with a sense of release and solace to some tasks like pruning shrubs, sowing hardy annual seeds, and planting bulbs amongst other things………………….
Encouraging the youngsters
If you've planted some new shrubs in the last 3 years, early autumn is a good time to have a long look at them and do a bit of pruning here and there. This is called 'formative' pruning and the idea is to show the plant how you want it to grow in future.
For a season or two, let the plant make all the leafage it wants to (Laura, the scientific Growbag will tell you all about how photosynthesis will convert sunshine into sugars to help develop the new roots, yada, yada…)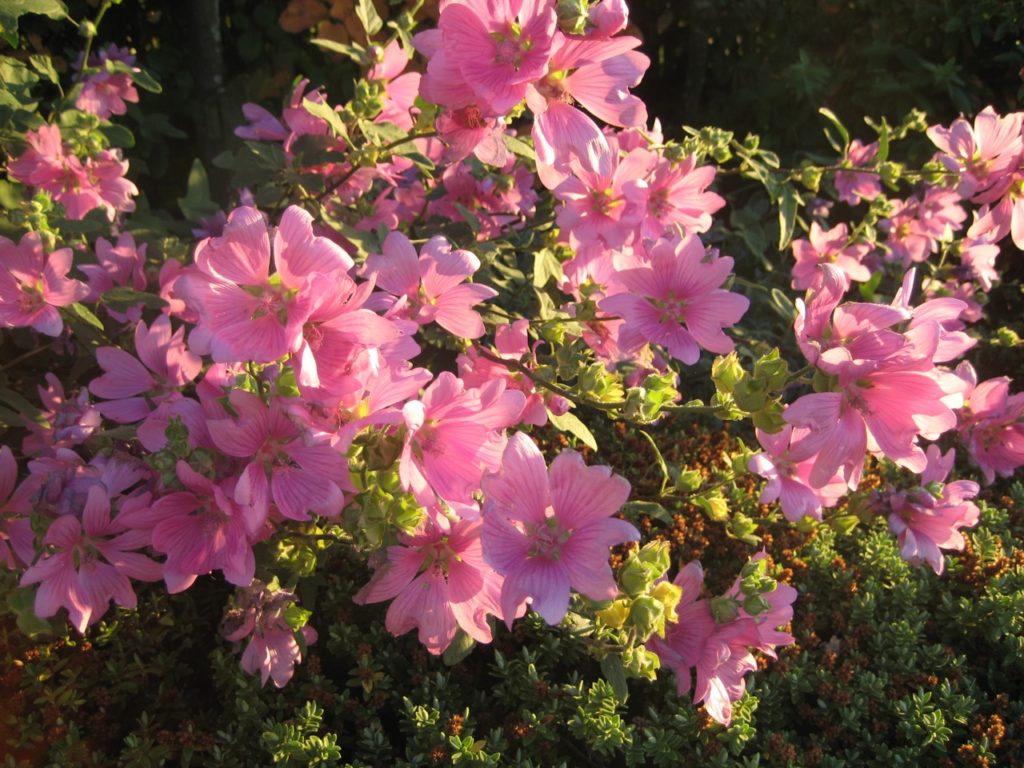 After that, try to work out which are its weakest shoots, and cut those out altogether. You don't want your shrub to be faffing about with those, when it should be concentrating its efforts on the strongest shoots which will form the main framework and carry the growth (and flowers!) in future.
Once you've done that first formative pruning, consider when your shrub is due to flower, and make a note to prune it to adjust size and density each year just after that time. So, for instance, late spring for Forsythia or earlyish summer for Philadelphus, etc. The only slight exception to this rule is pruning shrubs that flower in late summer like Lavatera or Buddleia – these appreciate a trim by about a third in autumn so they don't flap about in winter winds, and then a serious short-back-and-sides in early spring.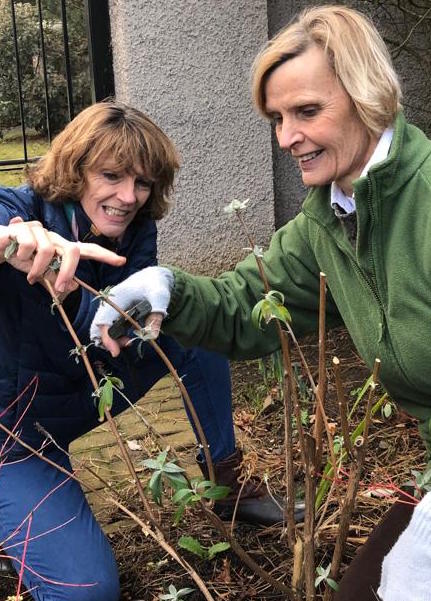 Hardy annuals
Hardy annuals are …..well….hardy, which means that they can stand frost. Mostly you would sow them in early spring though, to flower for one summer and die in the autumn. But it's perfectly possible, even desirable to sow HA seeds now. You get stronger plants and earlier flowers next year. And if you are the sort of person who's organised enough, you could sow some of the same seed again next spring as well, to keep your annual display going from May to October!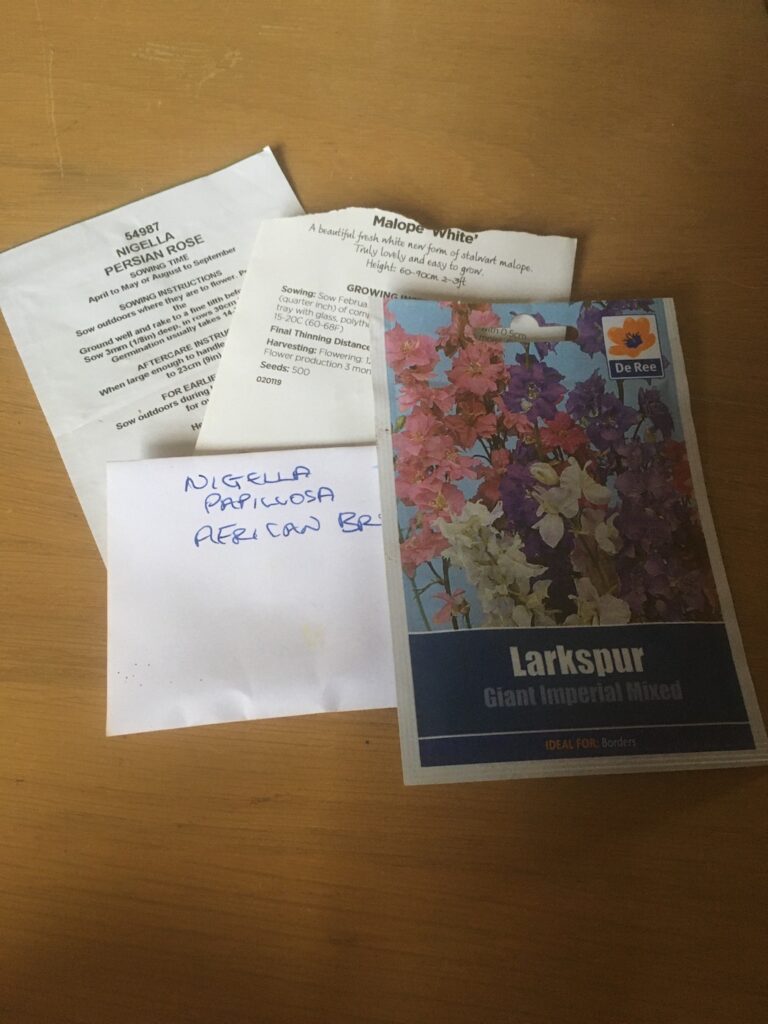 Californian poppies. as in the feature pic this week, Ammi (or Orlaya), Cerinthe, marigolds, Malope, Nigella (love-in-a-mist) and lots of other seeds can be treated like this. Just sow the seed into pots of compost in a cold greenhouse or frame. Or just into raked, clean soil outside – I find it's better to sow into short lines if you're doing this because the seedlings are alarmingly indistinguishable from germinating weed seeds when they are small! You really don't see the lines once the seedlings have been thinned in spring and are flowering.
It seems a bit mean, but if you're growing them in the protection of a greenhouse and they develop some flower buds over the winter, you should snip them off, so that the plants concentrate their minds growing strong roots instead. Plant the pot-grown ones out into the garden or pots where they are to flower, in early spring.
Lovely layering
I love this way of making more plants, because it seems so risk-free – the shoot stays attached to the parent-plant until it's made its own roots, then you just snip it off and it is now a new plant. Easy!
And I found out this summer how readily some plants do this anyway. Pruning a euonymus a few days ago, I found a splendid shoot which had been growing along the ground secretly and without any human intervention, and had developed roots on the lower side of the stem along its entire length!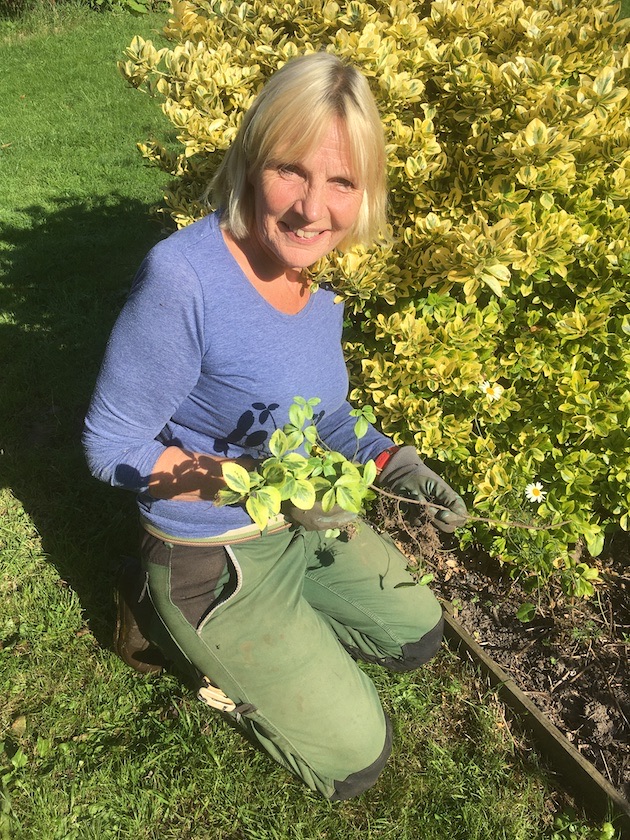 I exploited this botanical tendency when I was making a new catmint bed this summer (I do LOVE catmint – very long-flowering, great for Chelsea chopping or cutting back for second flowerings, fab for bees and butterflies….) The bed needed 'filling out', so I bent down bits of stem, whether they had flowers or not, splaying them, weighing them down and anchoring the middle of each stem with a handful of soil. Some water, some sun and 6 weeks later, each stem was developing roots and could be carefully cut off from the parent-plant to grow elsewhere.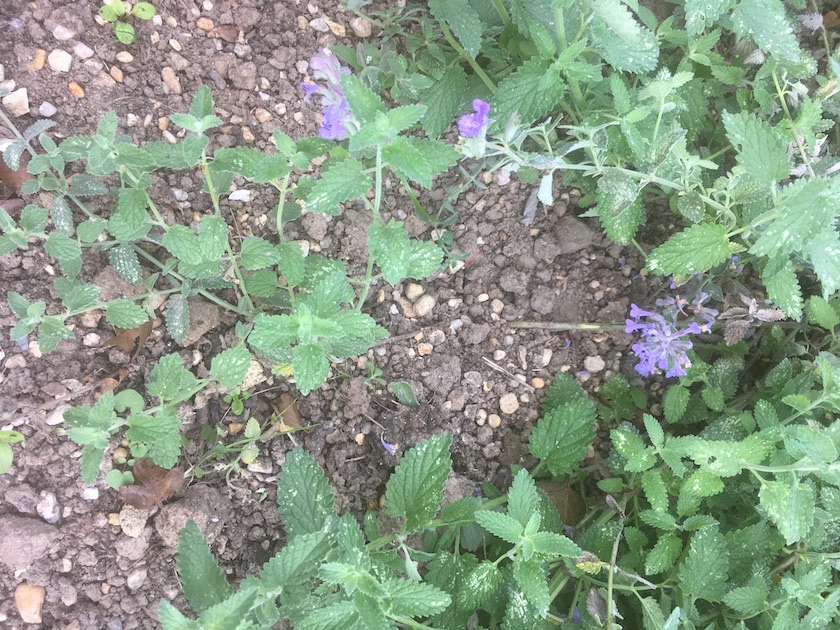 So be on the lookout in your September garden – some of your perennials or shrubs may have already made some handy extra plants for you. And if they need a helping hand with this layering lark, I gave a few tips on this in an earlier blog. Evergreen shrubs are better attacked in the spring, but the technique of layering is more or less the same at any time of year.
Gardening Shorts
Get a net or mesh covering over the pond to catch the autumn leaves before they start fouling up the water.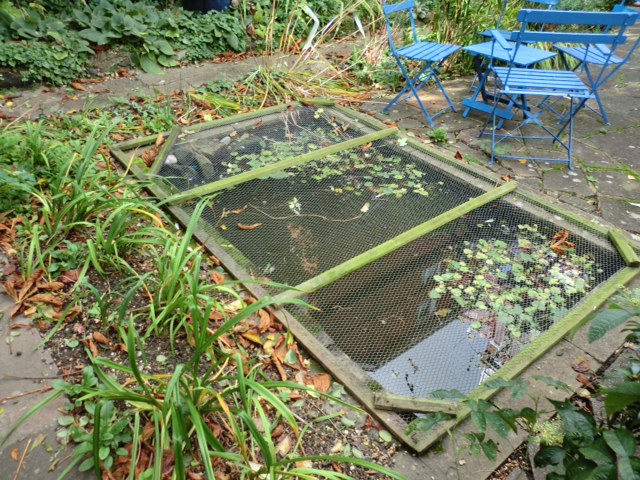 Start planting daffodil bulbs to naturalise in grass. It is better to leave planting tulips until late October or November which makes them less prone to a nasty little disease called tulip fire.
Stop feeding greenhouse crops of melons, toms, peppers etc. They need to focus on ripening their remaining fruit now rather than developing more.

NB If you'd like a bit more gardening chit-chat from the3growbags, just enter your email address here and we'll send you a new post every Saturday morning.