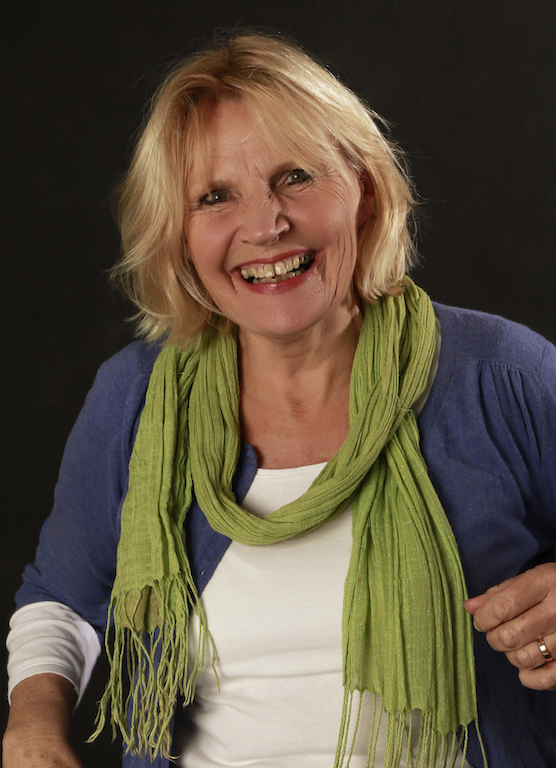 Mid-November – Can you hear the faint tinkle of jingle bells on the wind? Time to start making wish lists for yourself, and planning and ordering lists for your family and friends too, perhaps? There are a few really useful jobs to tackle outside too, including giving your garden tools an early Christmas present………
By the way, there's a link to a podcast of this blog at the end, as well as one to an earlier blog where I and my sisters have a laugh suggesting gifts for gardeners.
Present Perfection
One appallingly early morning in September, we 3Growbags set off from Laura's house to go to a big horticultural trade fair in Birmingham.  We had no idea what to expect, and in fact, we had a ball!  We met so many lovely folk and saw heaps of desirable or innovative products for all kinds of gardeners.  
Two companies with whom we have already had a very good association – Chive, and Burgon & Ball, were presenting really delightful items, that we just knew our readers would love. Samples of edible birthday cards for dogs got less than the seal of approval from Laura's dogs later and we felt that a full-scale zebra in the garden might be a touch too much for most people, but lots of other things really excited us.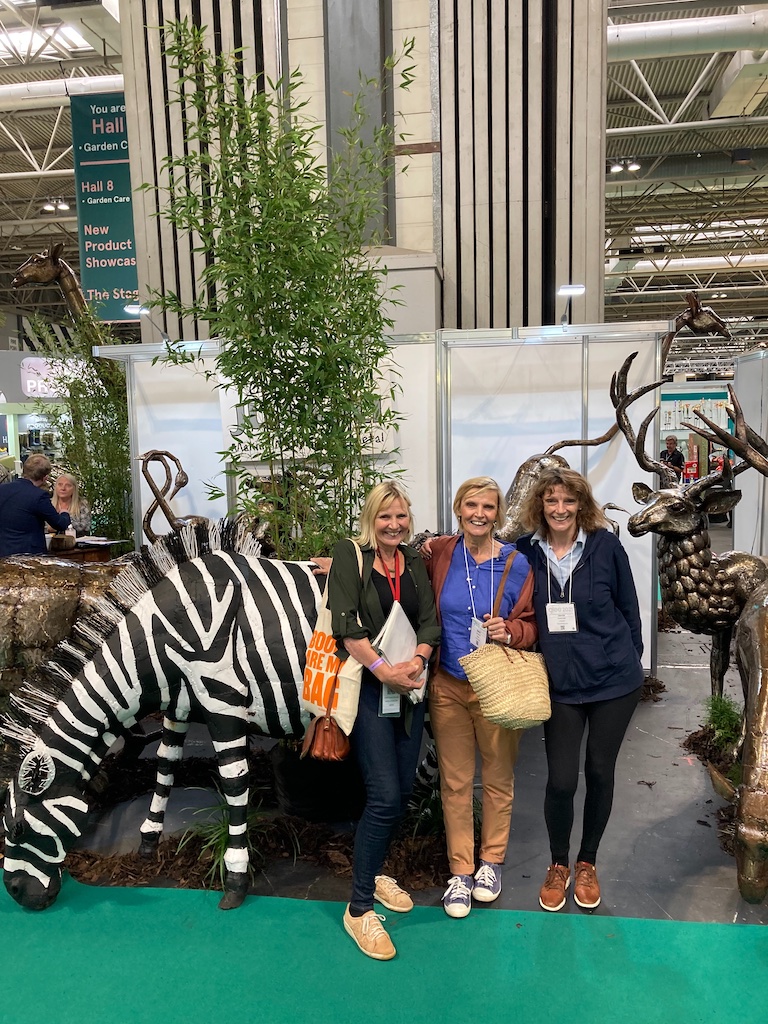 And now we have put some of them in our online shop! Together with our other offerings of beautiful and exclusive Christmas and greetings cards and books, we think you are going to either covet them madly for yourself, or find the perfect present for a gardener you know………Even better, all our subscribers will get 10% off their order by applying the Discount Code that was in today's email. Do have a browse, by clicking the box at the end.
Happy hellebores
Casting our minds forward to spring, this is a perfect moment to tidy up your hellebores, particularly H. orientalis, so their lovely blooms don't sit amongst a mess of dead material. I always think it's incredible that hellebores are happy to throw out such gorgeous flowers from a morass of black mouldy foliage. This foliage might also carry Hellebore Leaf Spot Disease right through the winter, ready to infect the next set of leaves and flowers.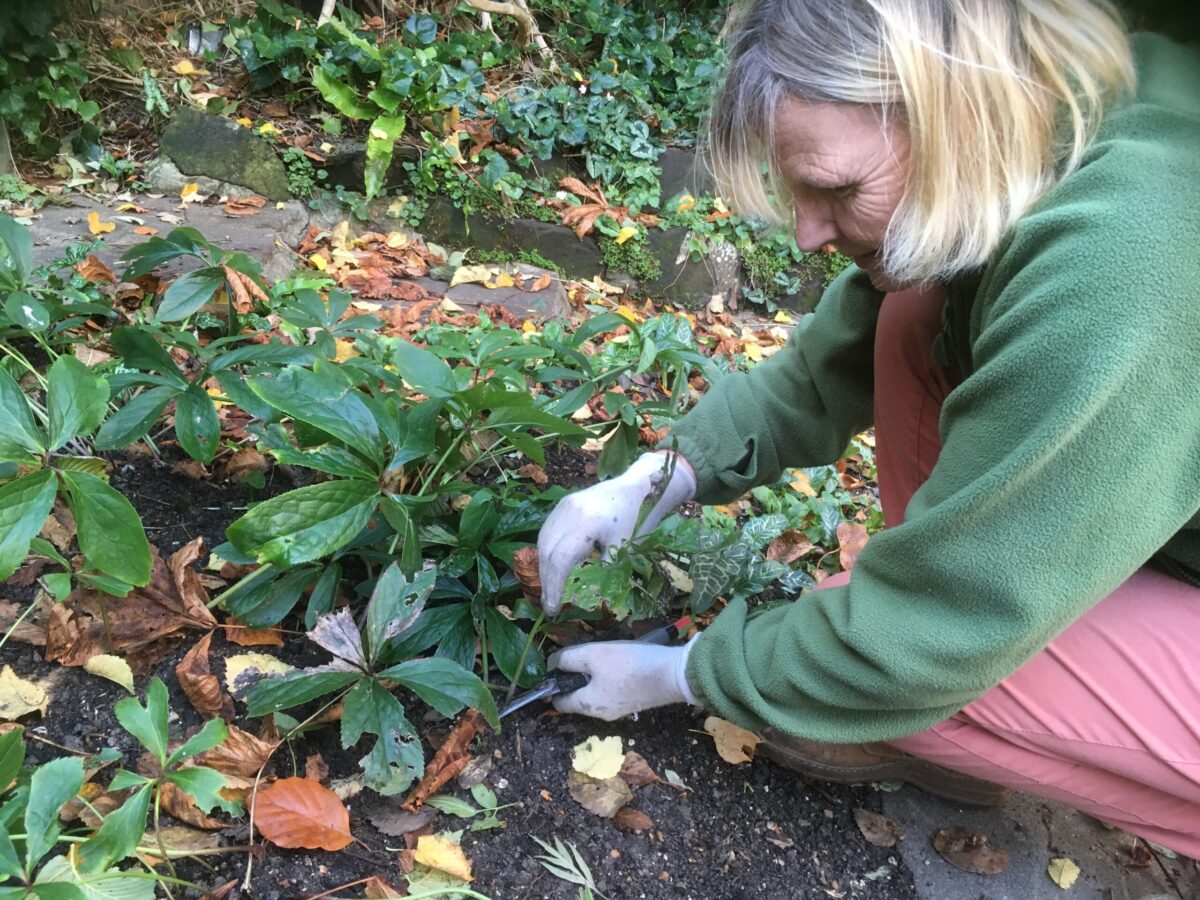 So trim all the old leaves right to the ground, taking care not to damage any new buds. If any of your plants have got stunted or distorted growth and black streaks, I'm afraid this is the dramatically- named virus Hellebore Black Death, and you must dig up the plant and destroy it. Like hostas and peonies, hellebores aren't too keen on all that business of being divided and replanted that you have to do with other herbaceous things, so a bit of mulch and feed (they are quite greedy plants) is all that they then require.
Sharpen up
Now come on, be honest – do you actually clean and oil all your garden tools after every use? I thought not. And neither do I. And yet we expect them to serve us perfectly throughout the whole of the growing season with never a squeak of inefficiency! So, while it's pelting or freezing outside, give a Christmas present to your spades, forks, trowels, hoes, loppers, shears and secateurs (even your scythe, Poldark!) and sharpen them up. My tool-shed is pretty damp, so I keep any bladed tools in a tub of oily sand, but they still need some TLC occasionally. Blunt cutting edges on any garden tool results in bruised, snagged stem-edges, inaccurate cuts inviting infection, and more effort for your poor fingers and arms.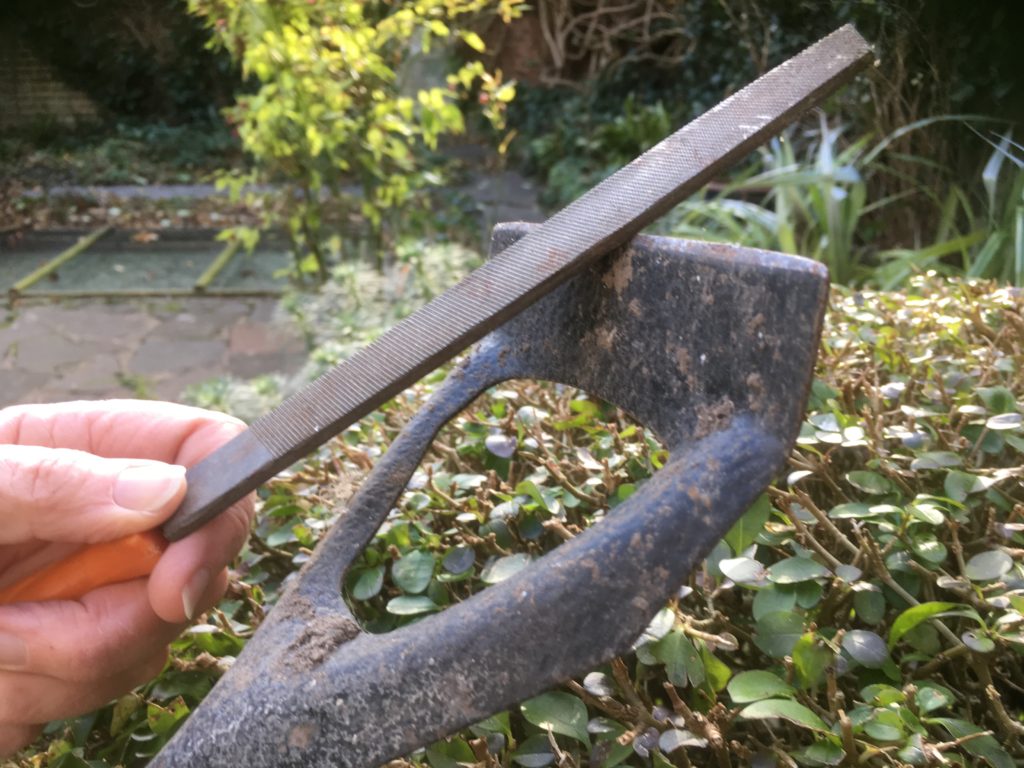 First of all, clean them up using a wire brush, wire wool or a nylon scourer, scrubbing off the rust, dirt or plant sap ( a cloth soaked in white spirit will shift tough dirt). Then sharpen them up using a whetstone or a file – there are lots on the market. Finish the job by wiping the implement with an oily rag, which will stop rust forming and keep any moving parts working smoothly.
And just think of the warm, smug glow you'll have when you've done them all!!!
Gardening shorts
Have a long critical look at paved and patio-areas as well as any decking. Brush and scrub away any dirt and grime that has built up during the year – a pressure-hose is a useful tool here, and I find it handy to have a little trowel with me for scraping up patches of moss on the paths in shady areas which can become horribly slippery when wet. Make any repairs to the joints between slabs that you need to, and tidy up any manky corners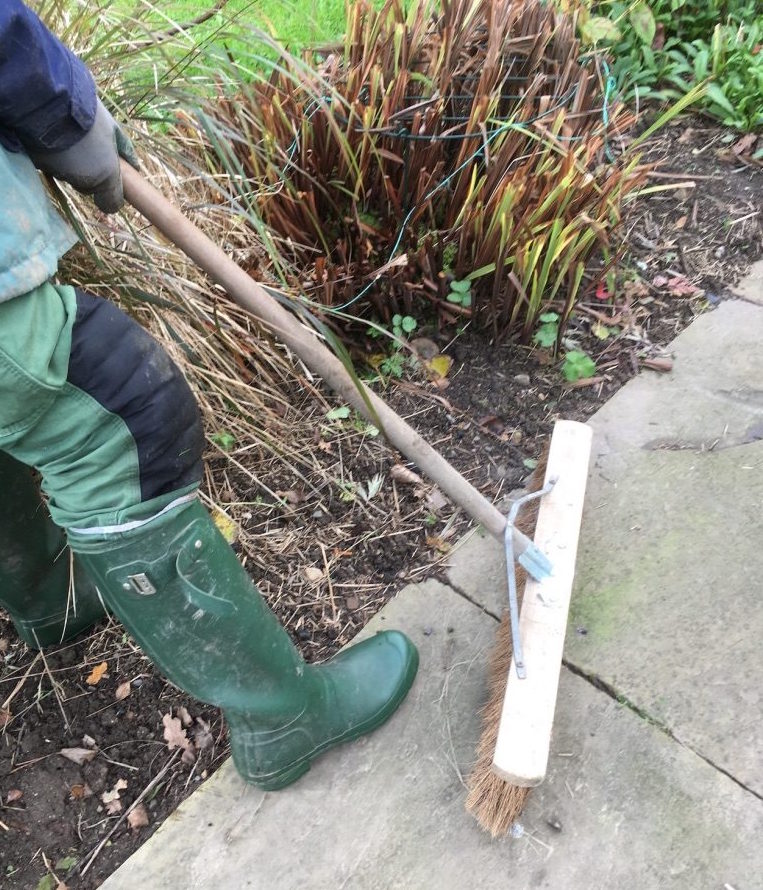 Now that vines are going into dormancy, you can prune them easily without fear of the cuts oozing sap. Most people use what is called the 'rod and spur' system of growing vines, whereby you have encouraged one or more main stems ('rods' or 'cordons') from which side-branches ('spurs) grow and will bear the fruit. So in late November or early December, cut back these spurs to one or two fat buds from the main stem. Don't be namby-pamby about this; vines are aggressive growers when they're happy, so trim away merrily until you have a neat arrangement of firmly-fastened stems covered in knobby little bits that will carry next year's vintage.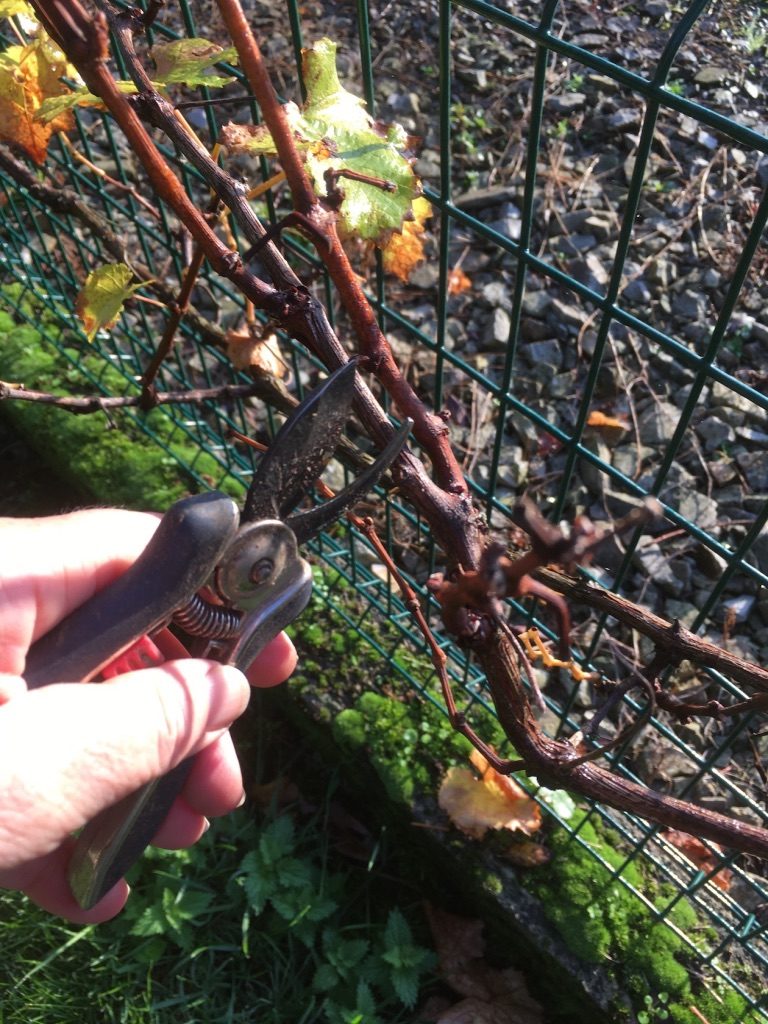 Here is the link to a podcast of this week's blog.
More ideas for corking Christmas gifts from us in this previous blog.
More NB If you'd like a bit more gardening chitchat from the3growbags, please type your email address here and we'll send you a new post every Saturday morning.