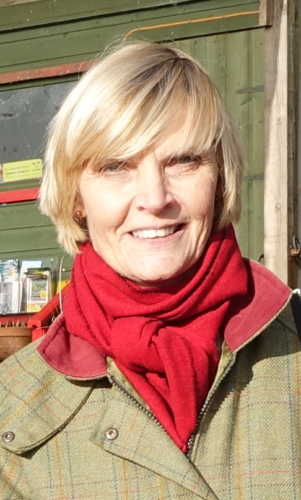 Christmas is starting early this year so we're here to give you a head-start on your garden gift shopping. Our first offer is something very close to home – our very first book!
Unlike E and C who have frittered away lockdown getting their Zoom settings perfectly angled to show themselves and their home offices off to the best advantage ("Laura, all we can see of you is your kitchen strip-light….that's better. Oh no, now it's a close up of a dog's bottom…..") Louise and I have been super-industrious this summer, putting together a smashing little book.

Distilling four years of Louise's brilliant 'Plant of the Month' columns we can now announce the publication of 'A Plant for Each Week of the Year' featuring 52 of Louise's favourite garden plants, accompanied by her gorgeous photos and inimitable tips on their background and growing habits. Working with our lovely designer Dom (Ministry of Design) and ably edited by Louise's daughter Matilda, we've laid out each plant as a double-page spread. The entries are divided up into seasons, making it perfect for bedside browsing all year round.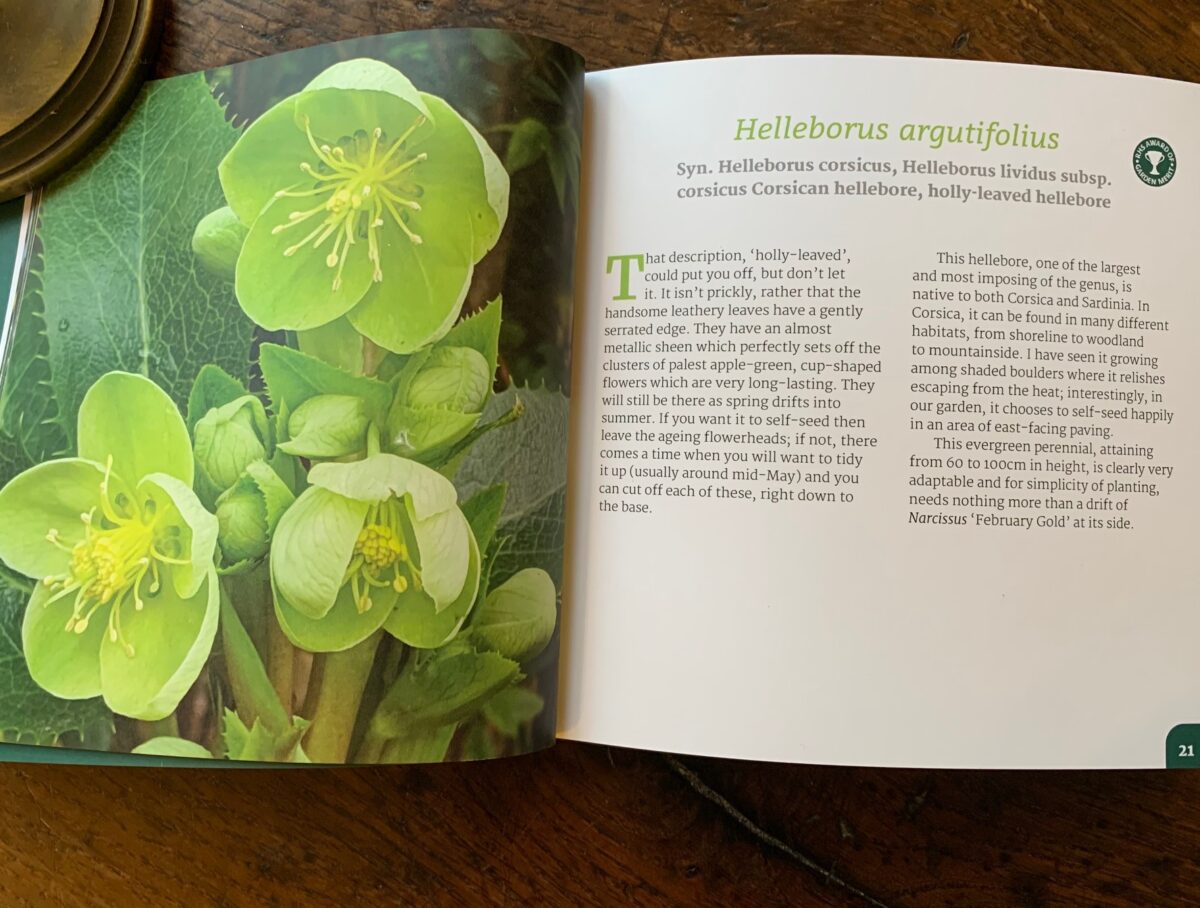 The book is going to print next week, so get your order in quickly through our online-shop below and you can tick off the first present on your list.
And I'm not the only Growbag sister with a talented friend! Elaine's pal Lyn is a fabulous artist and she has painted us some enchanting Christmas cards that absolutely capture the beauty of nature in winter. In each pack of 10 you'll get five each of these designs with 50% of the profits going to Cancer Research UK.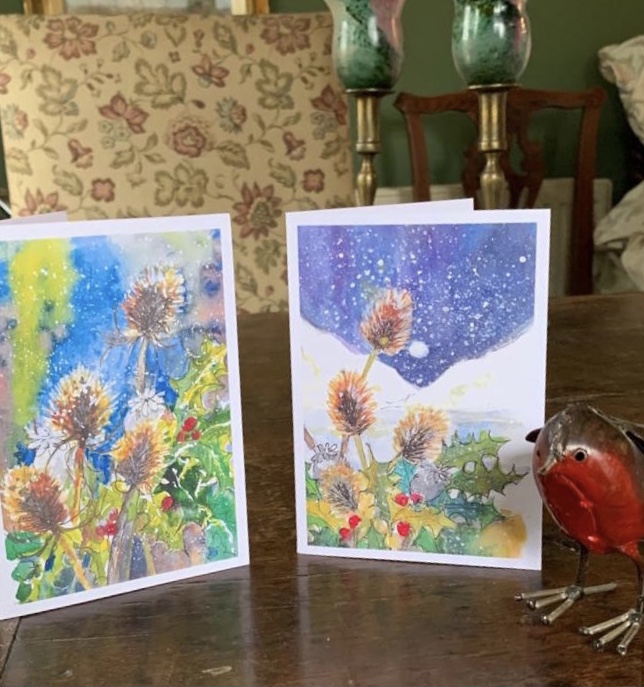 But that's not all …. we also have some lovely handmade 3Growbag jewellery – just the thing for glamorous festive Zoom dinners, which may be all we're left with this year.
A Plant for Every Week of the Year and all our other Growbags gifts are at our online shop – the link is a the end of this post.
But if it's a practical present that you're after, we each have our own really useful presents to recommend. Mine would definitely be a sack trolley. Now that I have been elevated to being the nominated 'Manual Handling Trainer' at work (all those years at Uni have finally paid off), I've become obsessed with us all protecting the precious discs in our lower backs.
Shifting pots around must be one of the prime offenders for back injuries in the gardening world. It may not be the most romantic of presents, but it would make me very happy to think that your New Year's Resolution will be to 'Utilise a mechanical aid if the object is beyond easy-lifting weight' (point 8.1 in the manual).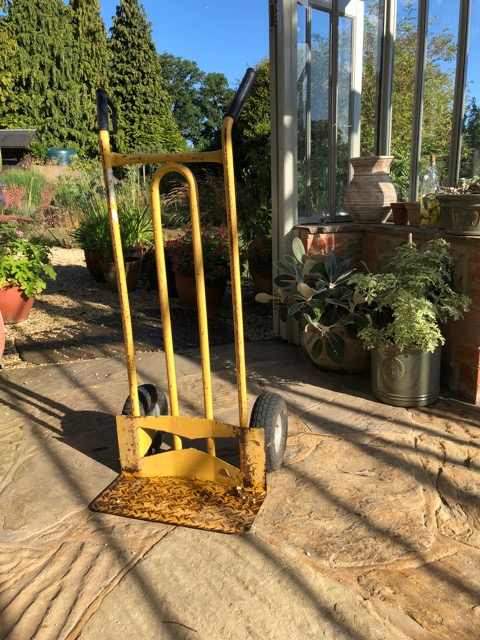 ---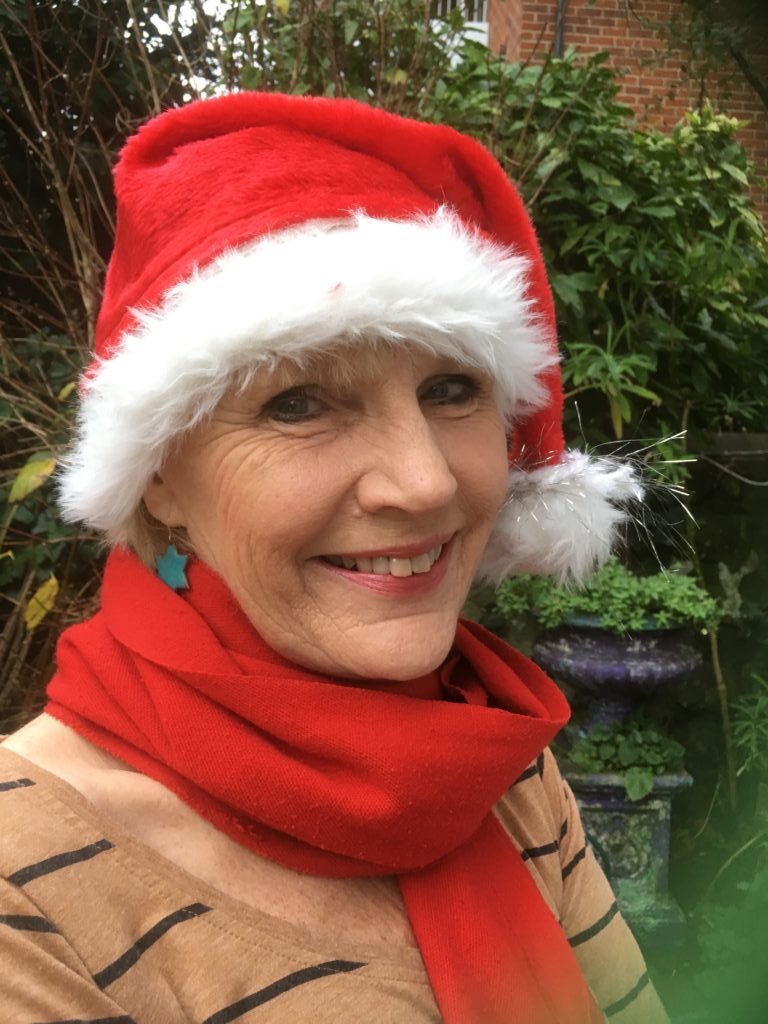 My husband Nigel and I are well-known in this family for wanting – how shall I put it? – less than frivolous gifts for birthdays and Christmases – log-splitters, spades, hammer-drills, secateurs………….it's certainly been a while since I requested a rhinestone-encrusted bustier, or a week in the Maldives.
What I'm after this year is a pair of gardening shoes to replace the shockingly battered loafers I have been using here for donkey's years.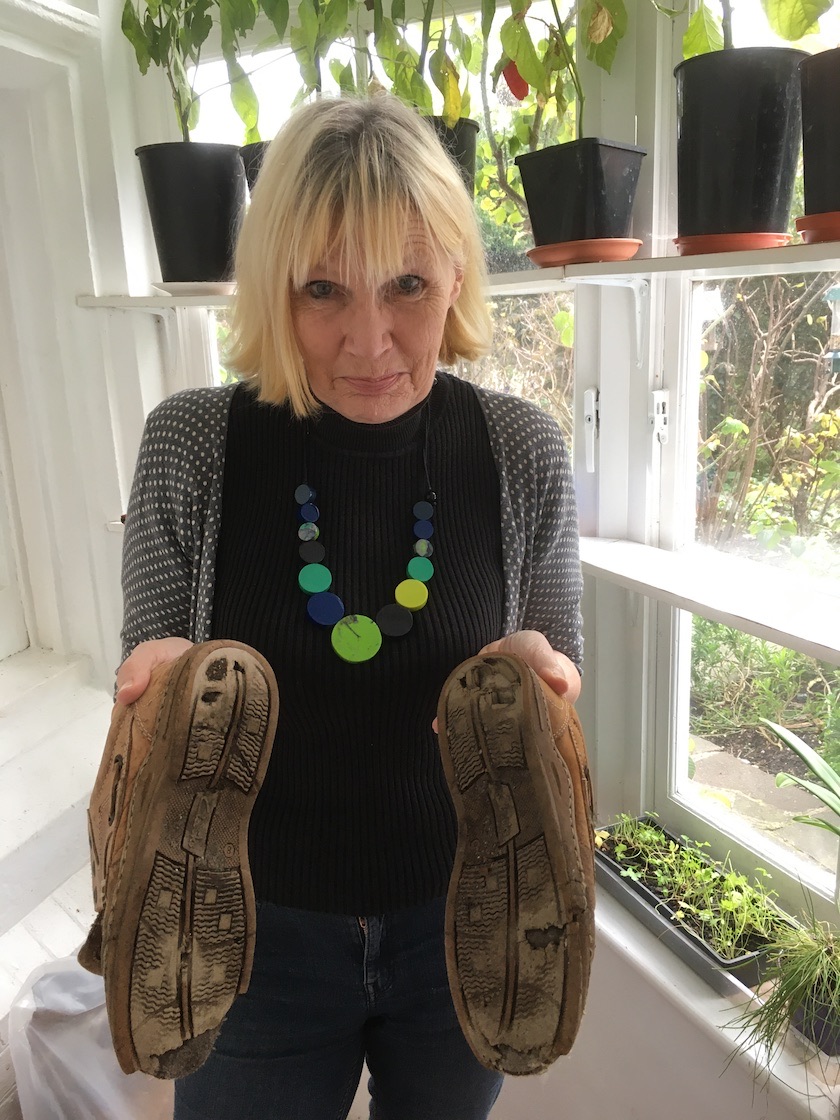 Now the thing is, I have always loathed buying footwear because my feet are so big. When asked for my size in a shop (remember shoe-shops?) I just ask the assistant to bring me the biggest pair they have in that style, and we go from there: deeply depressing. I reckon Gracosy's shoes made of neoprene and rubber are the right combo of waterproofing, cosiness and convenience to keep by the back door. And if needed, they'll double up as handy beach shoes for our pebbly shoreline…(by the way, do check out their website (link at the bottom) – they have some VERY funky footwear, albeit for people with normal feet I guess!)
That said, I do LOVE my garden boots for serious gardening which I extolled in a blog a couple of years ago. And then I must remind you to ask for one of Burgon & Ball's miraculous digging spades – everyone needs one of those. And don't forget some ridiculously handy gardening trousers with knee-pads and hundreds of pockets for bits of string……………..they'll look fabulous with a rhinestone-encrusted bustier………….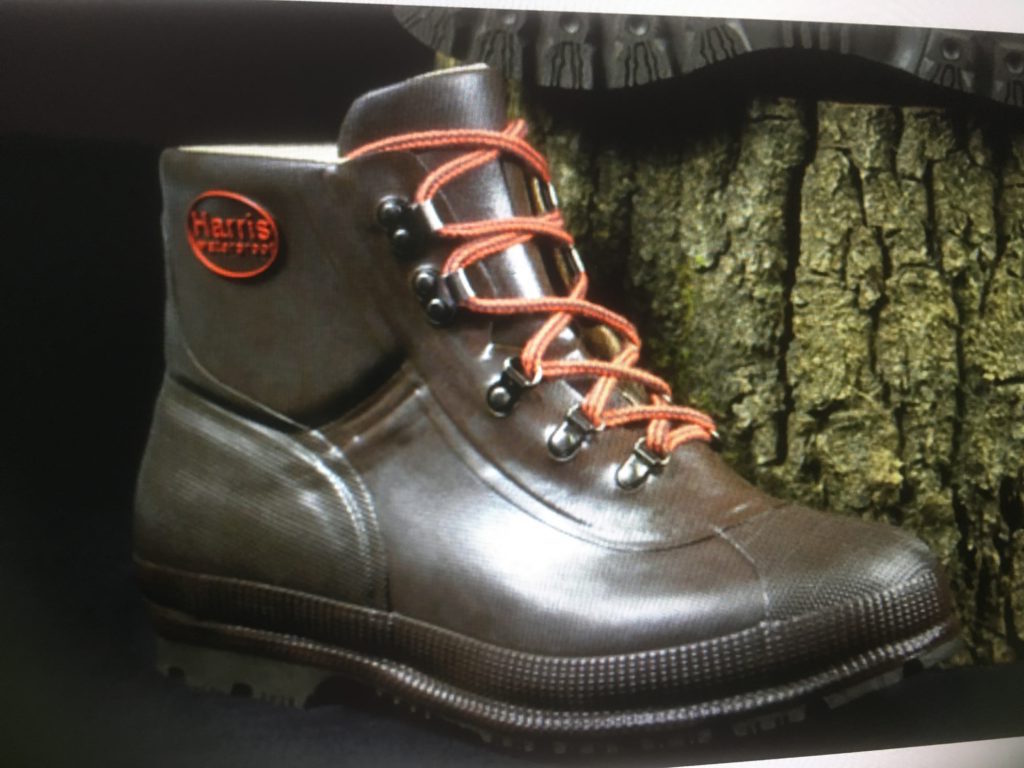 ---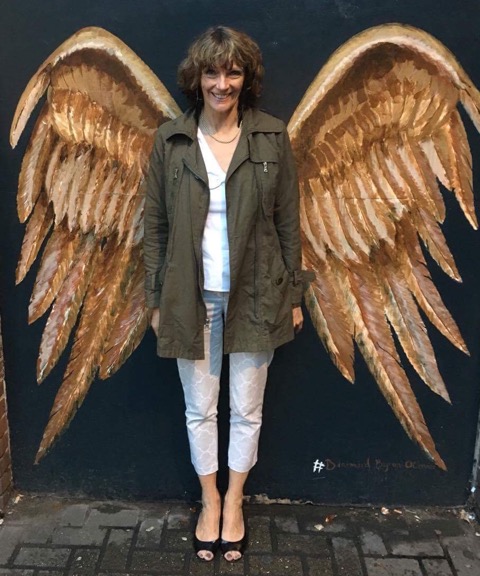 Oooft, here in Scotland I'm not sure we'd recommend anything so fancy as sack trollies or…shoes (are my sisters made of money?). When raising the topic of Christmas presents I recommend beginning thus: 'What would you like for Christmas? I'm extremely hard-up this year'. You must run the two together in quick succession to be absolutely sure your list won't extend beyond socks and hand lotion.
Thankfully if your loved ones are, like us, keen gardeners, you can safely consider gardening gloves in the same budget. Look at these beauts from Spear and Jackson – just £6.99 on Amazon (and eligible for that eighth wonder of the world – Prime). You won't even be rumbled as a tight wad, they're smashing gloves – tough enough for stone-sorting and pliable enough for close weeding.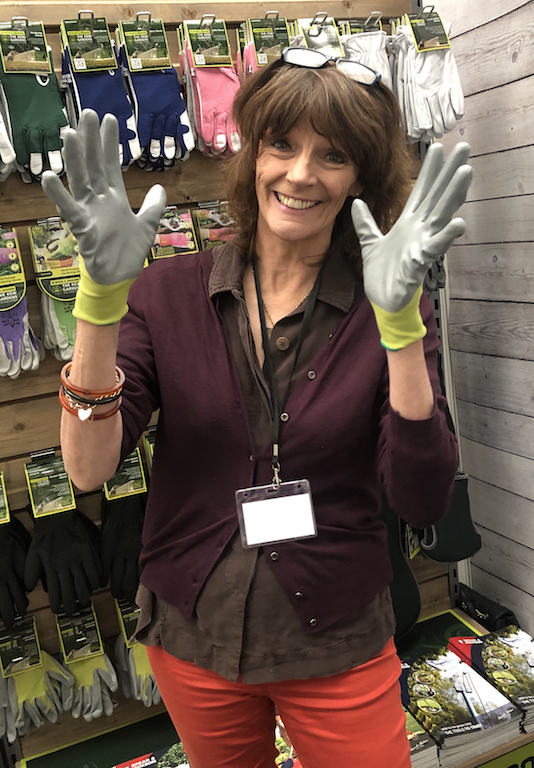 And none of us have mentioned buying plants as Christmas presents yet! Do check out the lovely little rose that Louise's has as her Plant of the Month – the ideal gift for a discerning gardening friend, surely? Just click on the box at the end.
Here are the links to some of the items or blogs we have mentioned:
Firstly and most importantly, here is OUR SHOP
Here is a link to a sack trolley that passes Laura's stringent manual handling recommendations.
We talk about gardening boots here and we wax lyrical about clothing for gardeners here
Those rubber shoes are from Gracosy.com and this is the great Burgon & Ball spade that impressed Elaine so much.
NB If you'd like a bit more gardening chit-chat from the3growbags, just enter your email address here and we'll send you a new post every Saturday morning