Burgon & Ball Sophie Conran Long-Handled Digging Spade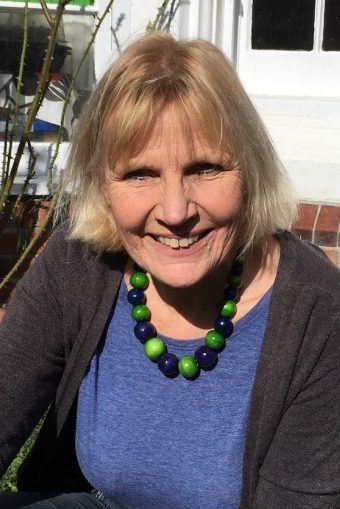 I absolutely must tell you about my new favourite garden tool! It's a Sophie Conran Long-Handled Digging Spade which has been introduced this year by Burgon & Ball.
It has replaced my old and trusted border spades, for whenever I am busy in the borders, planting, unearthing or dividing things. And that is for a number of reasons: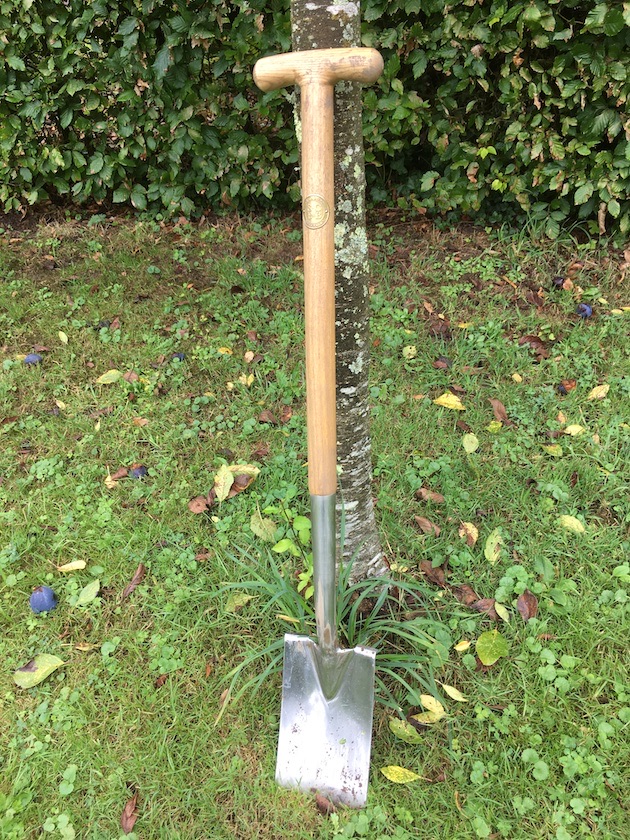 I am quite a tall lady gardener and the length feels just right for comfortable digging.
It might not be for everyone, but I really like the T-shaped handle for when I need to use two hands for more power.
The mirror-polished stainless steel head and socket are clearly going to stay rust-free forever, and feel very smooth running through the soil.
The shaft is ash which helps to lighten the weight – a very important consideration if you have a dodgy back, as I do.
Most of all I like the fact that it has a smaller, narrower, slightly deeper blade than most other spades. Anyone who gardens as I do with packed, densely-planted borders will appreciate this aspect. You can target the plant you are working on more accurately, and the amount of soil you remove weighs less.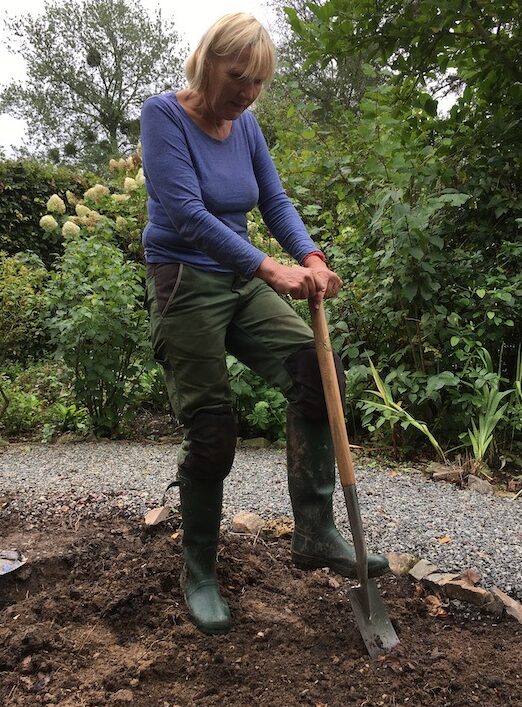 I have yet to find any minus-points with this lovely spade – I think it is going to be a friend for life!
NB If you'd like to get a bit more gardening chit-chat from the3growbags, just enter your email address here and we'll send you a new post every Saturday morning.