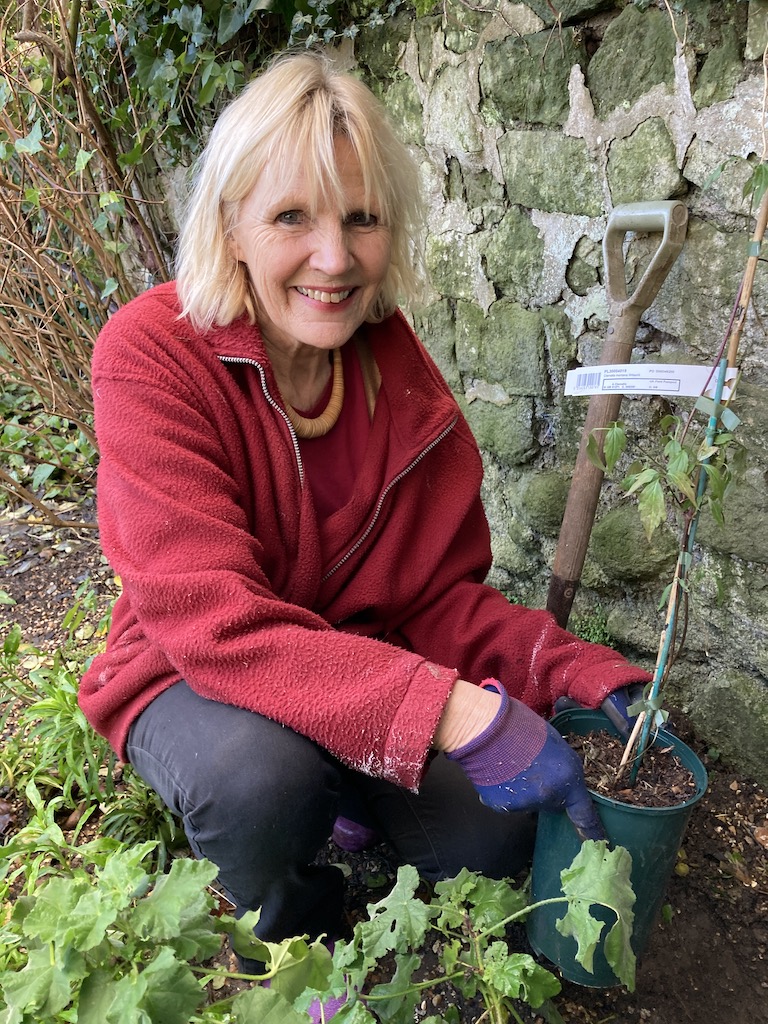 It looks lovely out there today, but we all know that we could face some very rough weather before October is out, don't we!
So let's make the most of the gentle, bright autumn days to get some excellent garden tasks done, such as tree planting, taking some hardwood cuttings, and moving hardy evergreens……
Time to plant trees
This is an ideal time to plant new trees and shrubs. They are going into dormancy, the weather is cooler (meaning less stress on the plants) but the soil is still warm….and you can save a lot of money by buying bare-root trees rather than pot-grown – hurray!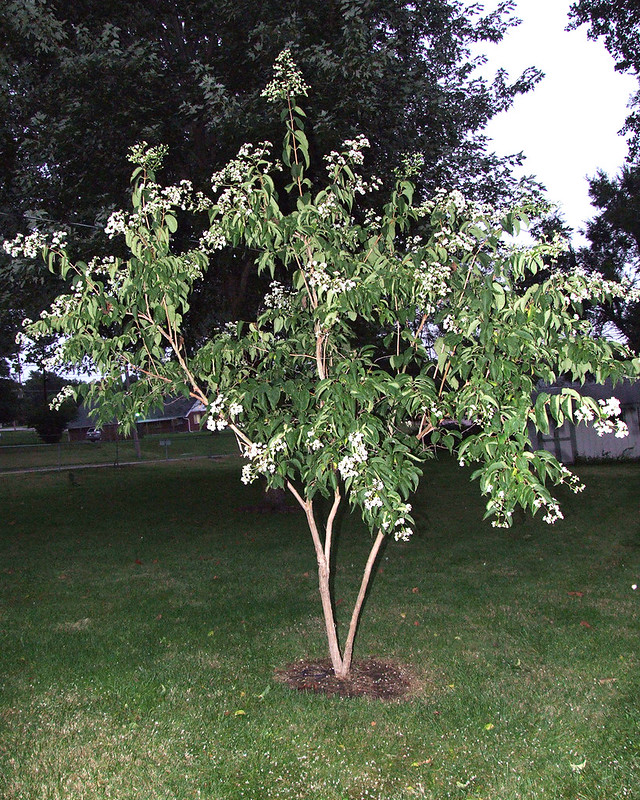 Bare-root trees and shrubs usually establish quickly if planted now and you should only plant them when they are dormant. You can plant pot-grown trees and shrubs at any time of the year – they are just a lot less likely to need masses of aftercare if you plant them between October and April.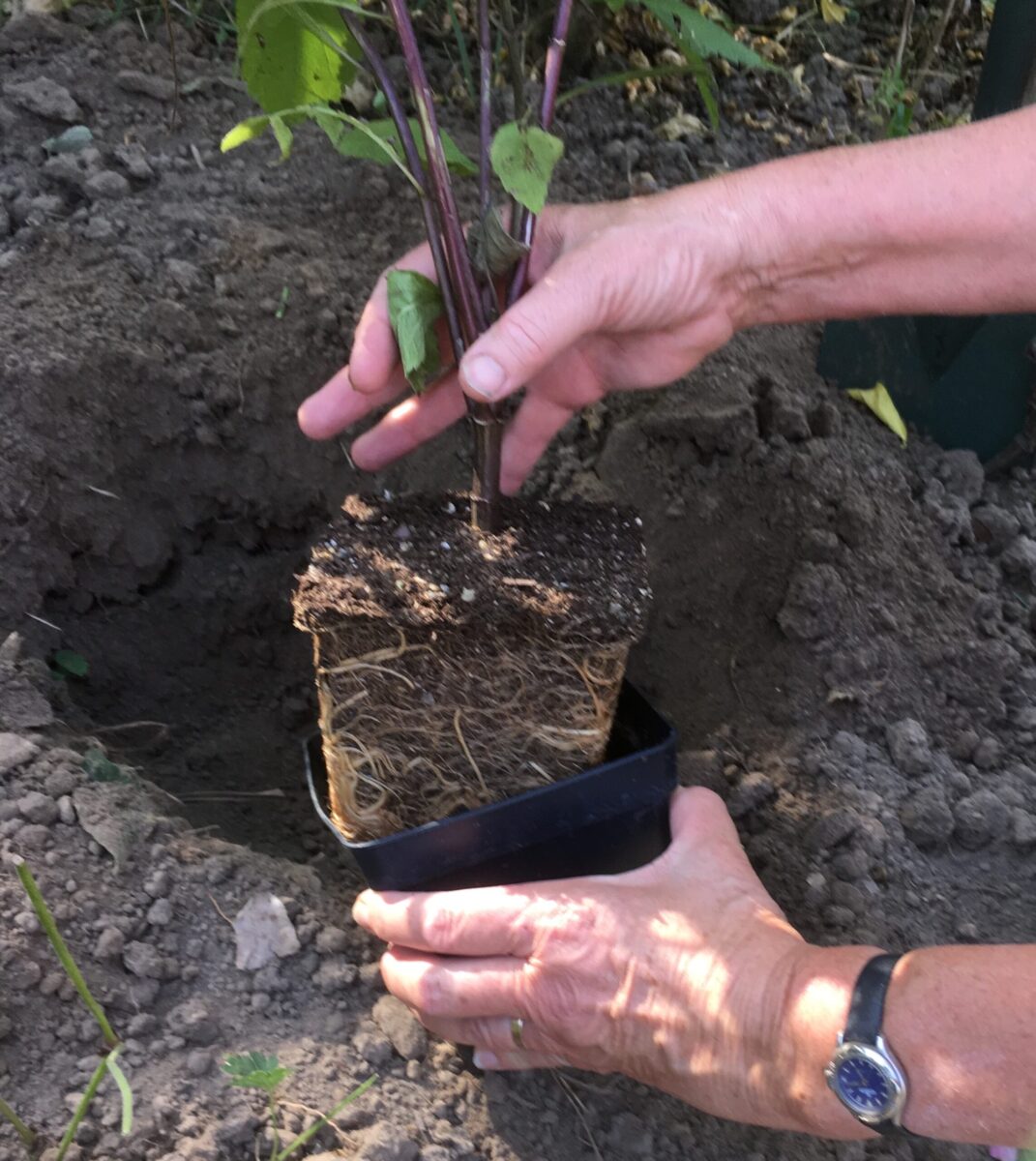 One word of warning – you might be wise to leave planting Mediterranean shrubs like Cistus, Pittosporum and Ceonothus until the spring – they would usually rather get their roots down during a British summer. The same goes for less-tough evergreens like Daphne.
The planting technique is roughly the same for all:
Soak the pot, or the roots if it's bare-rooted, so all is uniformly moist. It'll take at least an hour.
Dig a hole that's about twice the width but the same depth as the pot. Square holes are now recommended for trees to prevent the roots going round and round a circular hole in compacted soil. Loosen the edges of the hole with a fork.
Tease out the roots, whether it's pot-grown or bare-root, unwinding any long encircling ones. You might want to trim some of the roots, to encourage the plant to make new fibrous roots as it establishes itself. Don't do any of this teasing and trimming if you are planting a magnolia or a eucalyptus – they get particularly grumpy if anyone messes about with their roots.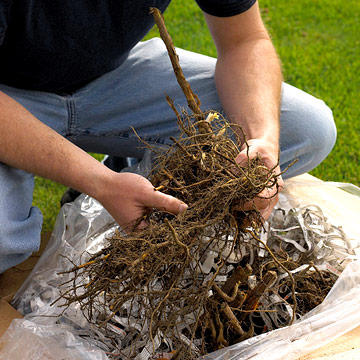 4. Sprinkle some mycorrhizal granules on the roots, if you have some.
5. Place your tree/shrub in the hole with the top of the rootball level with the soil, then backfill with more soil, tamping it down between the roots as you go.
6. Firm it down and water the whole area really well, which all helps to give the roots good contact with the soil.
7. Stake your plant if it is in a windy spot, because its roots might not be enough to anchor it until it's established. Add some protection from deer or rabbits etc. if they are a problem in your area.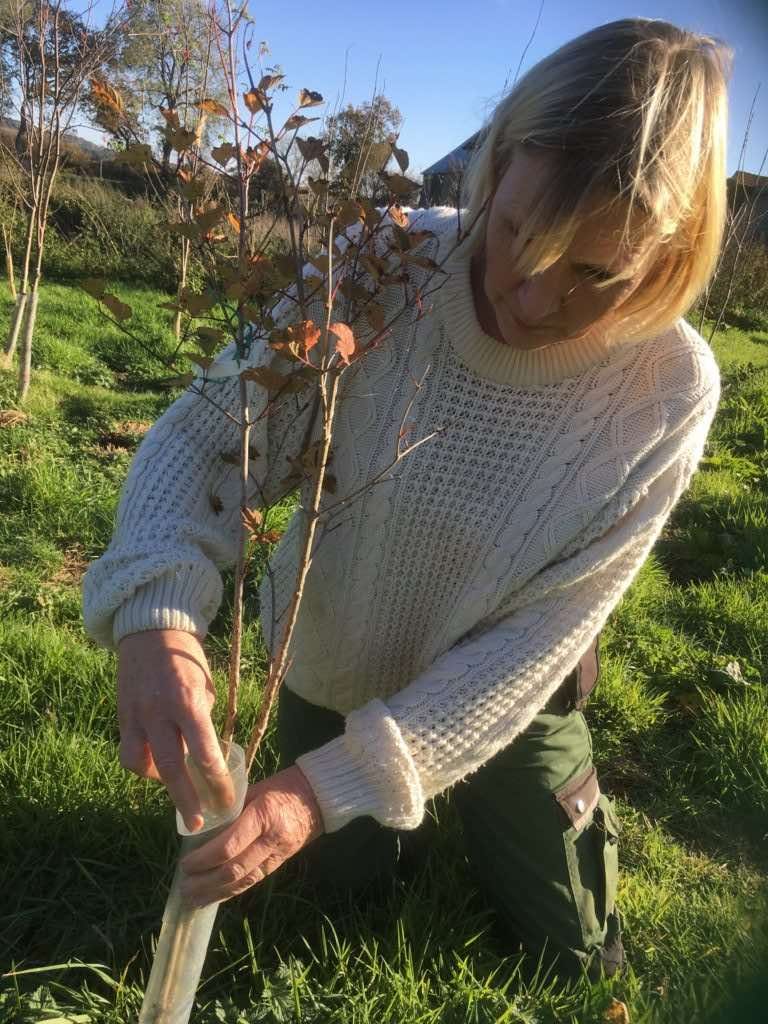 If you're planting shrubs, it can be a great idea to give them a good cutback once they are in the ground – they will go on to make much strong healthier plants in the end if you chop out old, weak or crossing stems straightaway, and prune the remaining stems by half.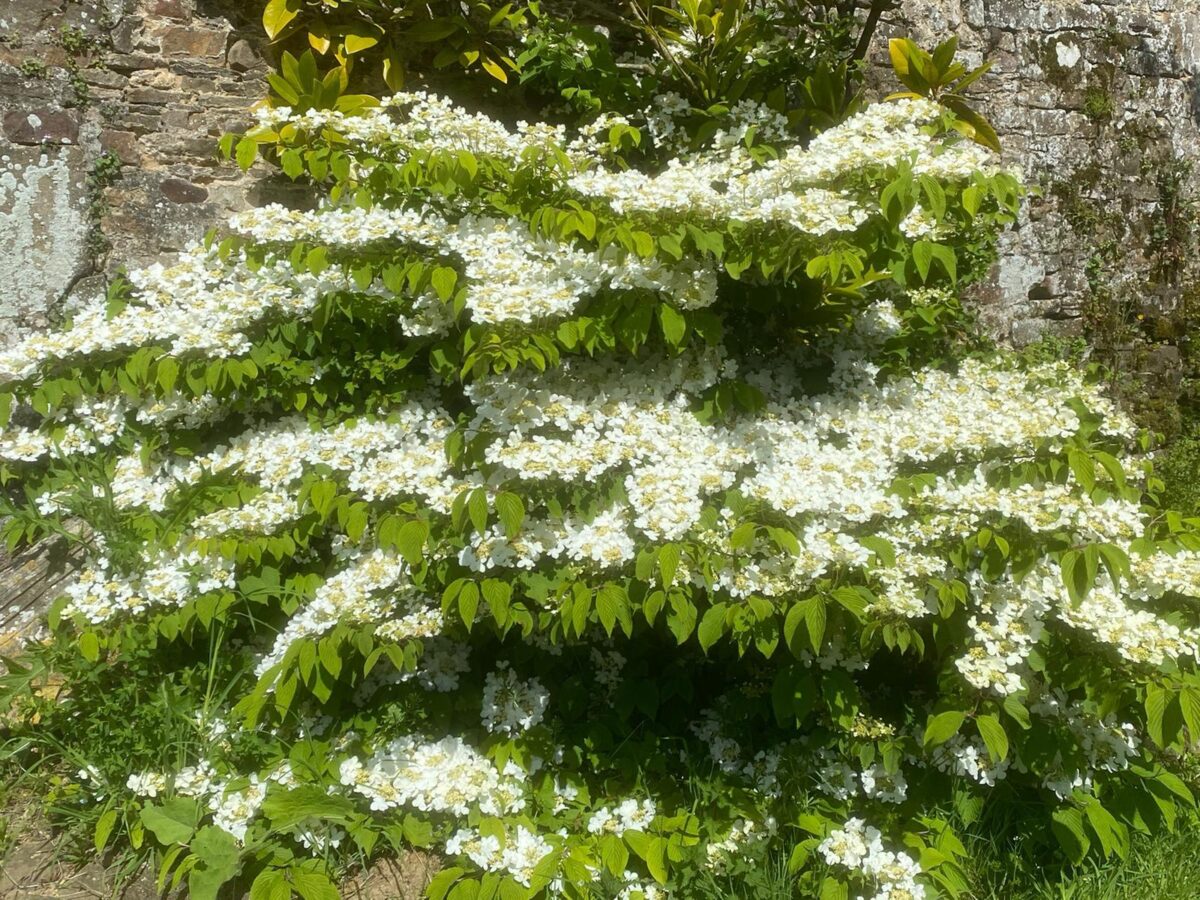 8. Lastly, just check it every so often and water it in dry weather for the first year.
Hardwood cuttings aren't hard!
Do have a go at this! This is a crazily simple way of increasing your stock of many deciduous shrubs – vines, Forsythia, willow, figs, Viburnum, Physocarpus, Hydrangea, Deutzia, Weigela, roses, clematis, ornamental elder, Philadelphus, Cornus (dogwood), Buddleia, even gooseberries and redcurrants…..the world is your lobster!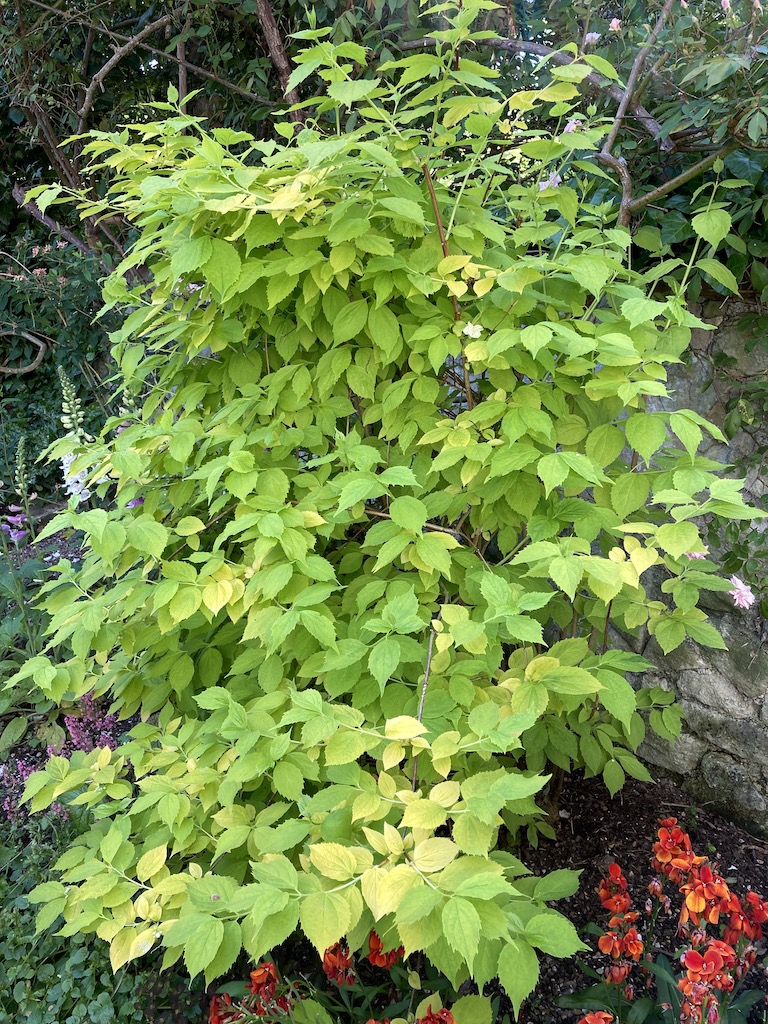 The wood in their shoots is now hardened and can be treated with a lot more casualness than if they had been softer. Another plus point is that you can just stick your cuttings in any piece of spare soil and largely forget about them for months at a time! No outside space? Just put your cuttings in pots instead.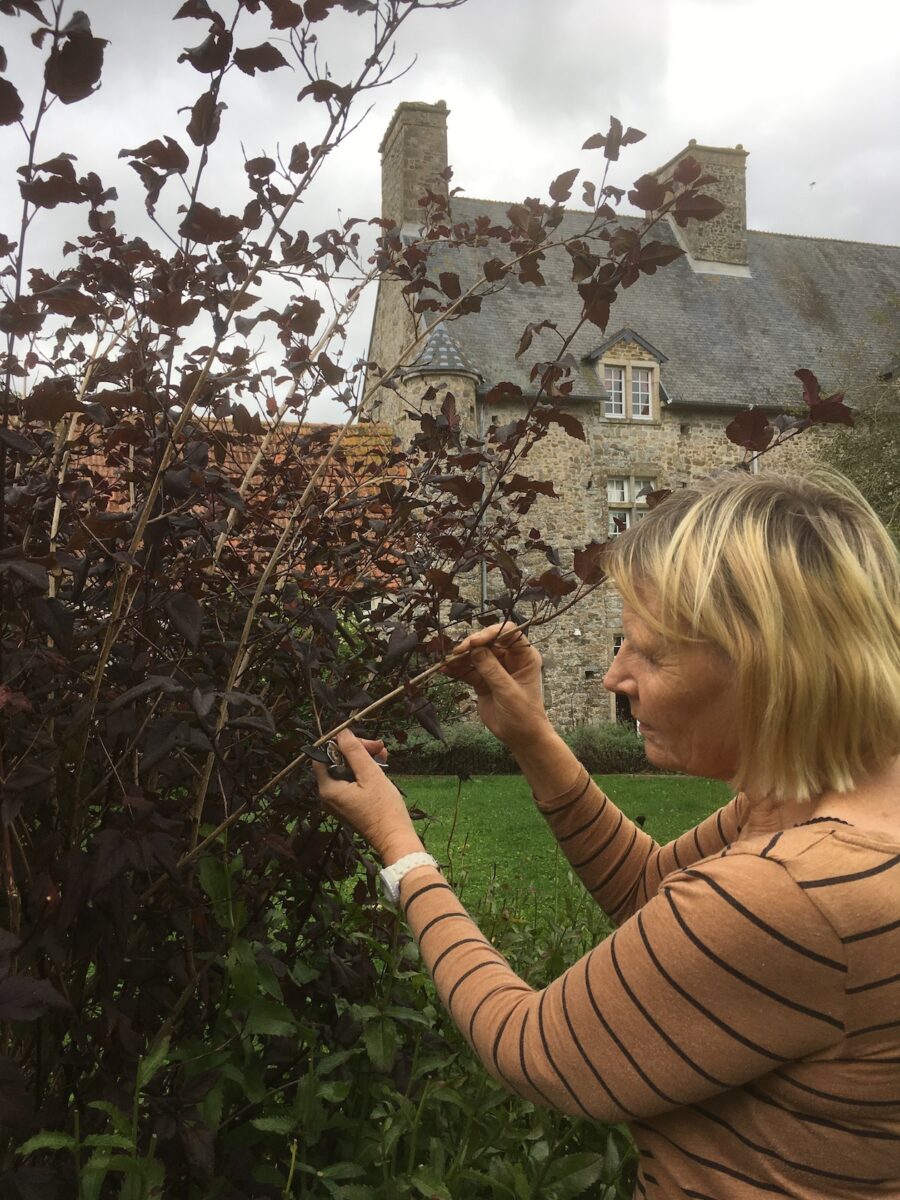 Cut a little trench first – 6 inches (15 cm) deep and maybe put some grit or sharp sand along the bottom. Then cut long straight healthy stems from your chosen shrub of roughly a pencil's thickness, cutting just above a bud on the mother plant (which is what I'm up to, in the feature pic this week). Trim them up, cut the top at an angle and the bottom straight across (ostensibly so the rain will run off the top, but mostly because it will remind you not to plant them upside-down which would spell disaster!)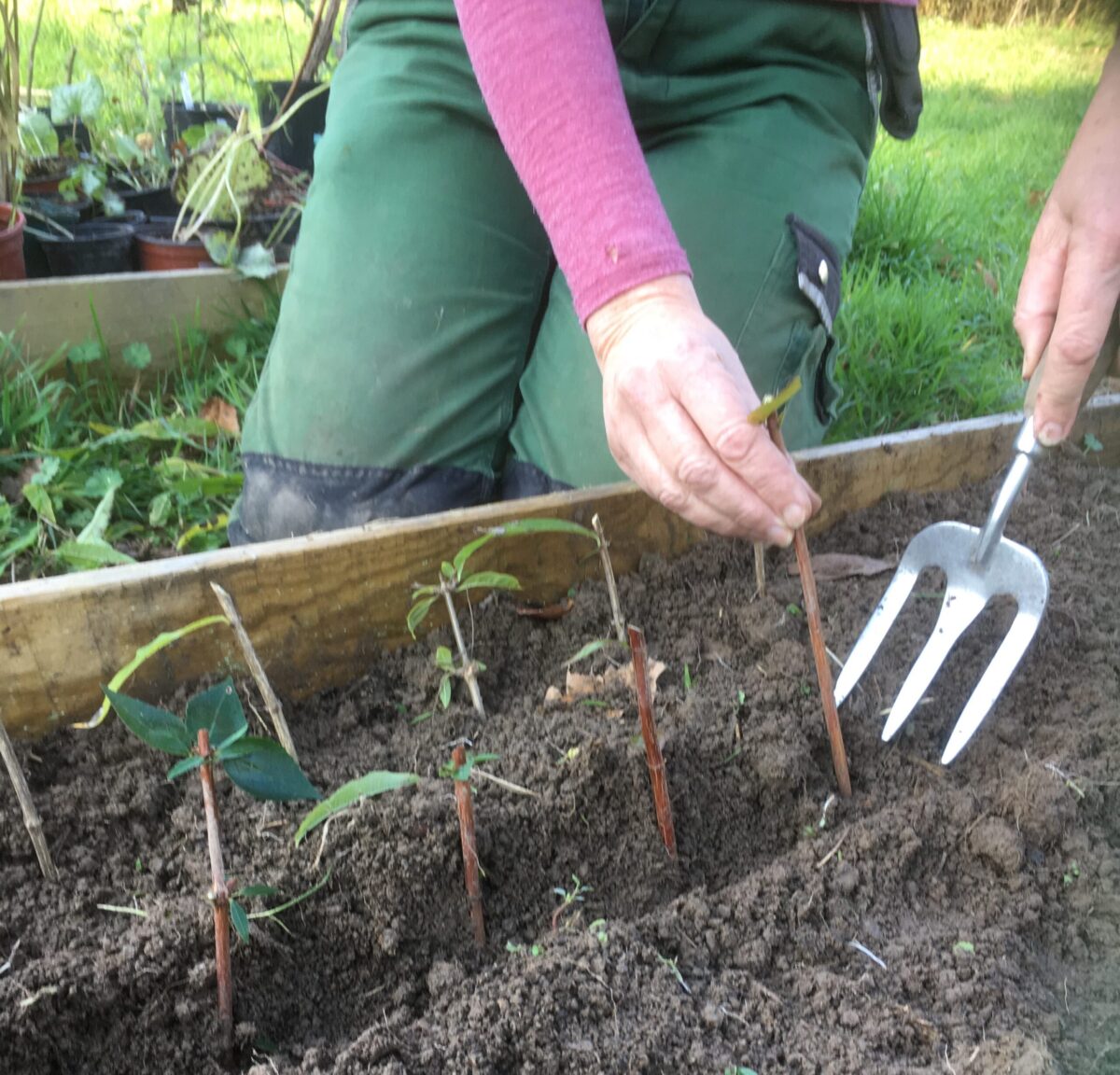 Then you just……..stick 'em in the soil! I bury up to about half of the stem in soil, give them a water and a label (very important!) and basically leave them to get on with it. You do need to be patient with these hardwood cuttings – they can take up to a year to root, but even if they show signs of growth in early spring , I strongly advise you to leave them in situ until autumn (you can tell that I've been too eager with some promising-looking cuttings in the past, dug them up too early and lost them……..)
Gardening shorts
What an absolute treat it is to pick your own tomatoes fresh – shop-bought ones lose that sharp tomato fragrance so quickly. You can easily save some seeds to grow next year by collecting them now. One caveat: if you grow the fancier hybrid kinds (F1) their seeds may well not come true, and you could end up with inferior seedlings – examples of these are Crimson Crush, Sungold or Apero. But many popular varieties are what is called 'Open Pollinated' and will come up exactly the same as the mother plant – such as Sweet Aperitif, Gardener's Delight, Moneymaker, Marmande, Roma and San Marzano. It's really easy to do, and I've made a short video to show you how – link is at the bottom.
Do you need to move an evergreen shrub such as an osmanthus, a rhododendron or a mahonia?  October is a very good time to do the job, for all the same reasons as it being a perfect season to plant new trees and shrubs (see above!)
In the veg bed, plant garlic now (it needs the cold to mature properly) and sow broad beans for an early crop next May.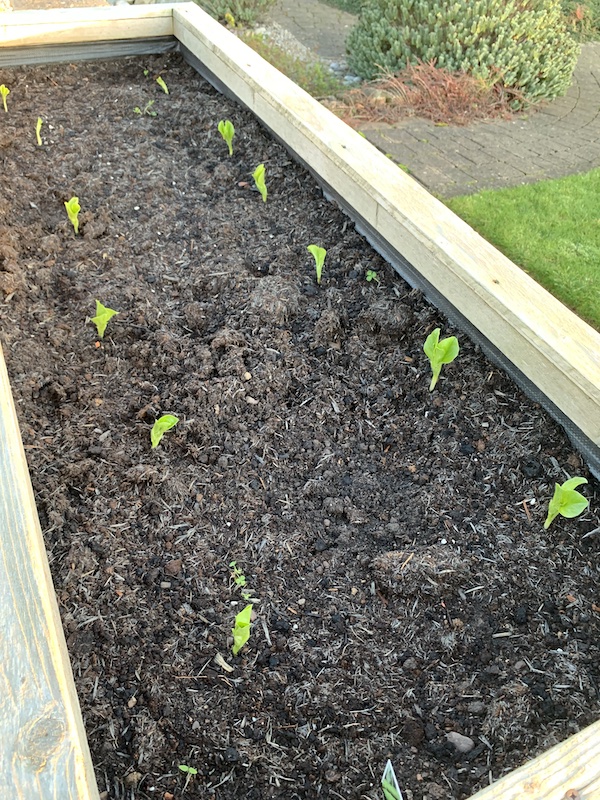 If your outside space catches the strong Autumn winds, it's a great idea to cut back your Hybrid Tea and Bush roses by about a third – they loathe being rocked about.
We have some short-handled and slightly longer-handled perennial spades by Burgon & Ball in our shop now (as seen constantly in the hands of Monty Don and Adam Frost) – I honestly don't know how I gardened without mine! Do take a look (it would make a fab gift for a gardener!)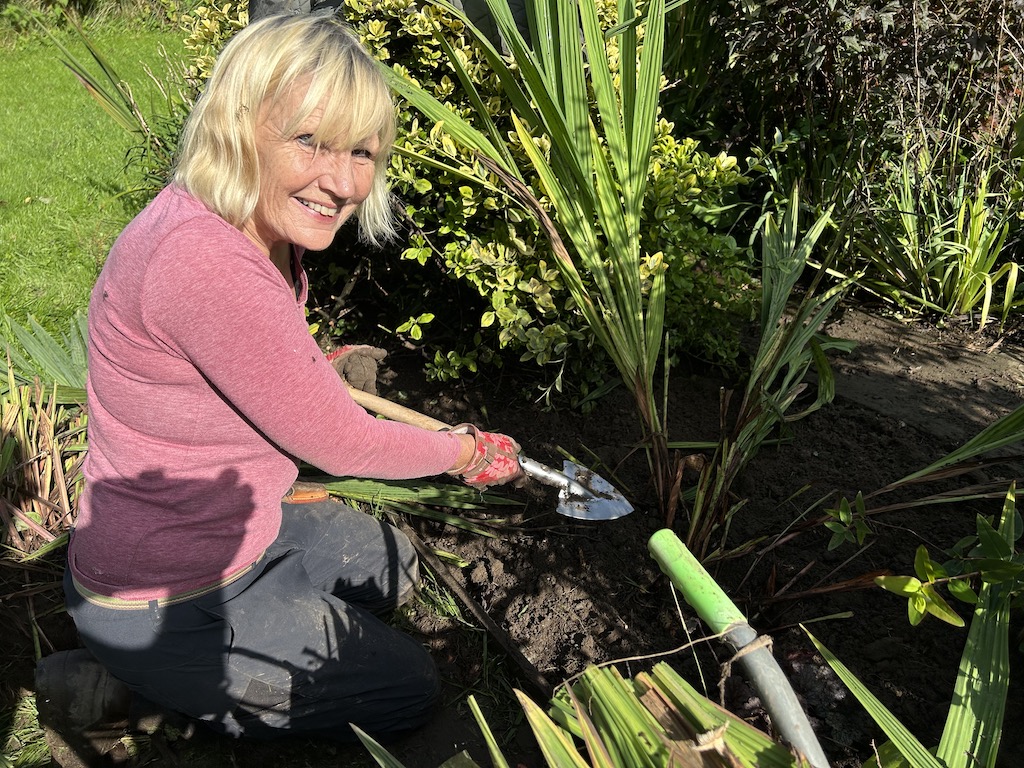 Here is the link to the video I made about collecting your own tomato seeds
NB If you're not already a subscriber and you'd like a bit more gardening chitchat from the3growbags, please type your email address here and we'll send you a new post every Saturday morning.