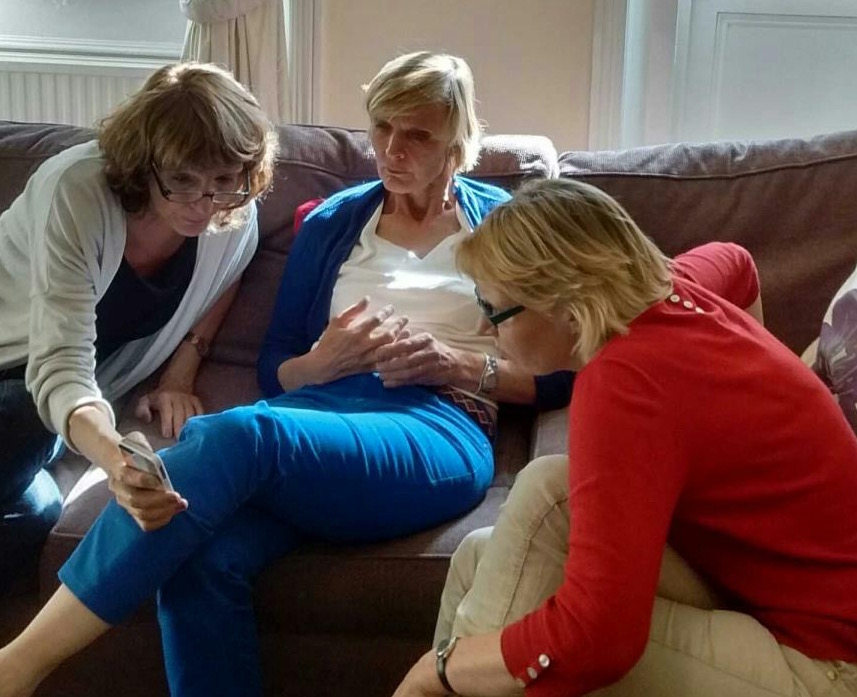 'I'm so glad I live in a world where there are Octobers'. We might not all be as breathlessly excited as Anne of Green Gables on this one, but she had a point. There are some marvellous plant colours and shapes in our gardens right now. Here are some of our favourites….
I'm rather in love with a small tree at the moment – Arbutus unedo aka strawberry tree. I'm growing mine in a sheltered sunny corner, and it's taken a good ten years to reach 4m, so I reckon it would be perfect for many a small garden. It's gradually developing very attractive peeling red bark, but what's enchanting me right at the mo are its clusters of pale orange-pink lily-of-the-valley flowers. They are all over the leathery evergreen leaves and utterly a-buzz with late bees.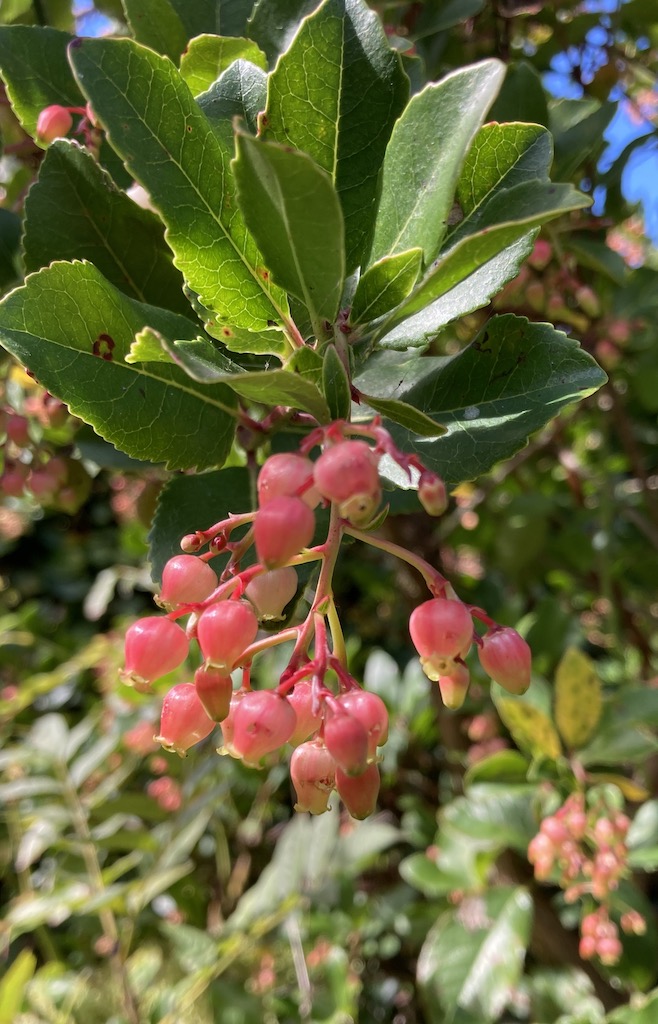 The round red fruits that give the shrub/tree its common name, will follow. They're not poisonous, by the way, but 'unedo' means 'Eat One', so perhaps not a fruit to use in a dessert designed to impress dinner party guests?
A recent trip to our son's garden reminded me what a cracker of a plant Aster frikartii 'Monch' is! Starry violet daisy flowers cover the plant in September, and this is not one of those really tall asters that need to be staked – I think it looks prettiest flopping about a bit at the front of a border.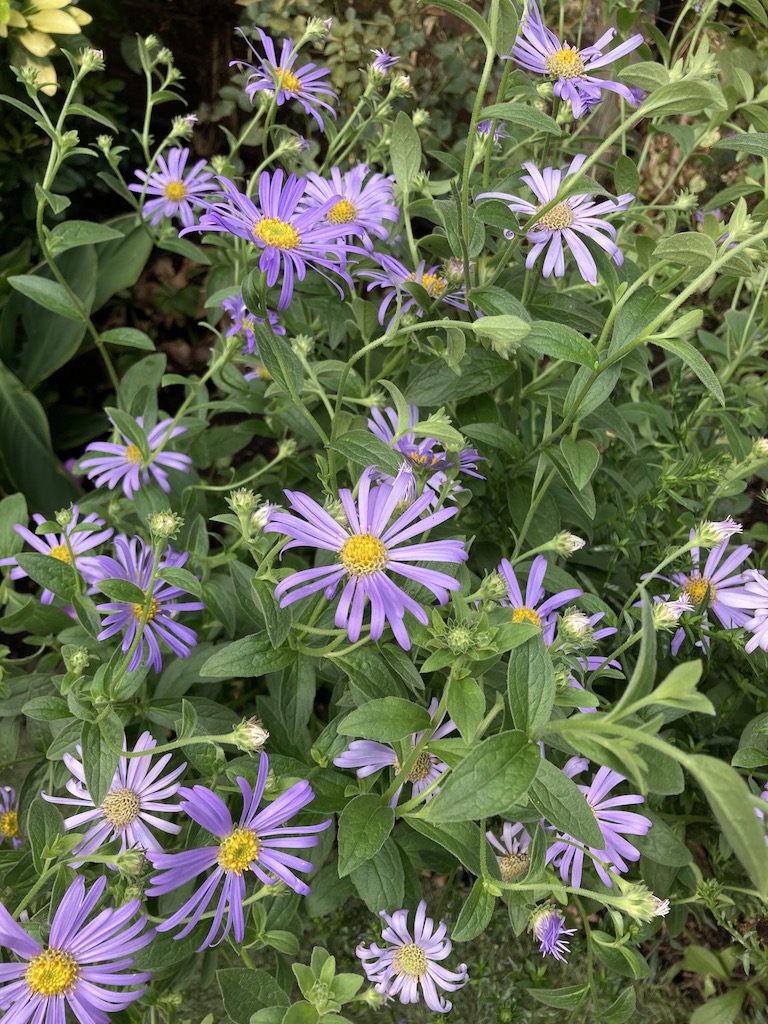 Best of all, it is quite happy in dry soil and doesn't go all mildew-y, like some of them do. I expect Laura will sneer because it's not unusual enough for her, but handsome is as handsome does, they say.
Senecio candicans 'Angel Wings' is another plant that is super-happy in dry, sunny soil. I managed to purloin mine at the Marshalls stand at Chelsea this year (right under my sister's nose, which always adds to the fun!) – its soft, silvery leaves have looked delectable most of the summer and still do. Watch out though, slugs and snails love 'em.
---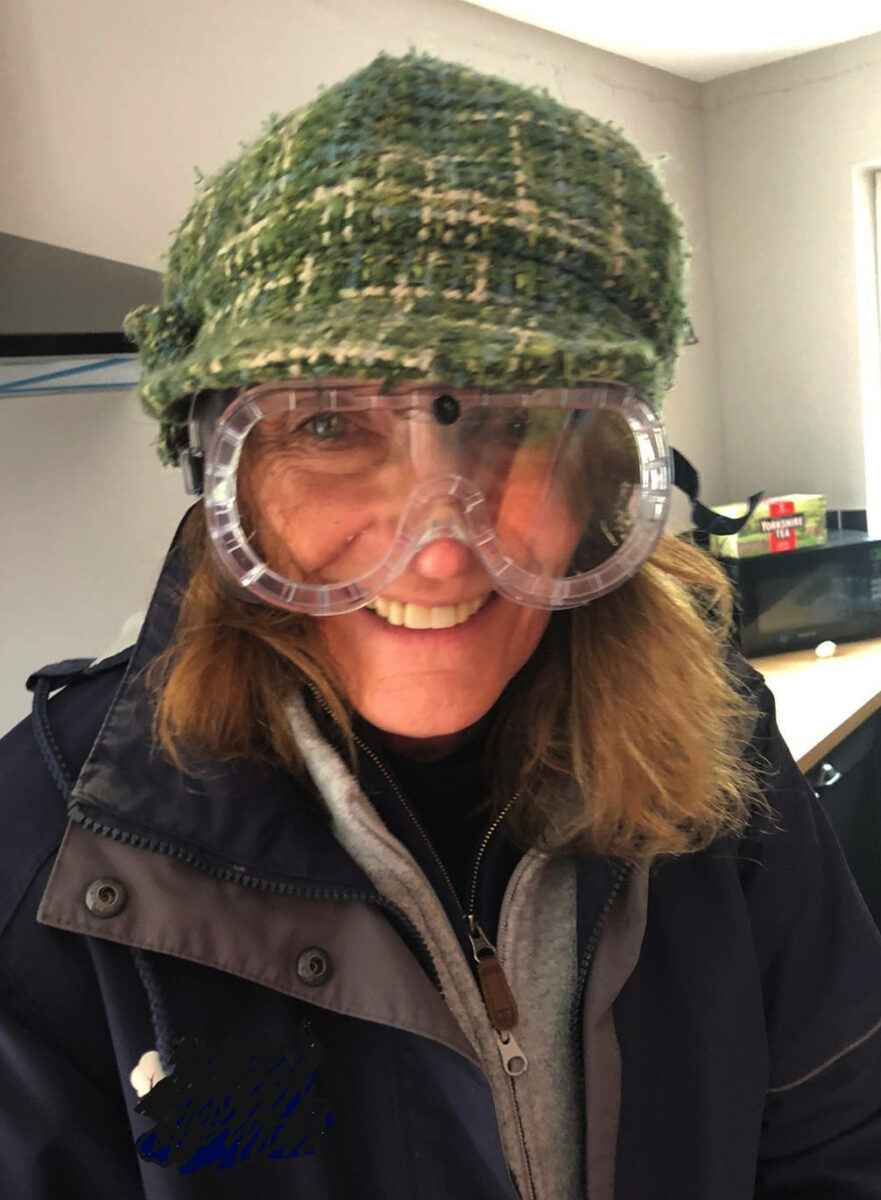 How inappropriate that 'Angel Wings' ended up in Elaine's possession. She snaffled the last one from under my nose at Chelsea this year as cunningly as the devil himself.
And now the other sister is lurking in the shadows. Laura has already roundly criticised two of my three Autumn favourites but she's safely offshore this week on Islay – so here goes:
Who couldn't love Alstromeria 'Indian Summer'? I hacked a tiny bit off the parent plant and brought it to this garden just six months ago. It was hoicked out by the dogs, raced round the block, left to dry out, replanted then ignored. Just look at it now, so colourful and glamorous. Such is its rising popularity that it prompts Laura (plant snob) to run her full gamut of eye-rolling, sigh-heaving and audible grunts. You know you've got a winner when this happens.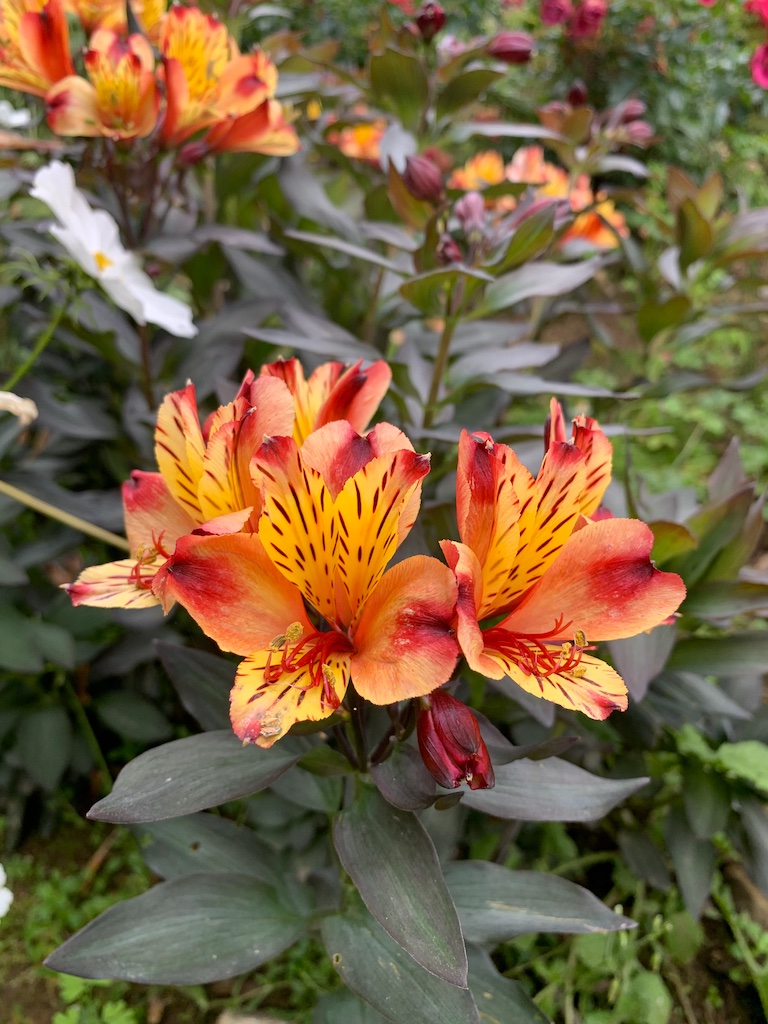 Next I absolutely must recommend Geranium 'Rozanne'. Yes, that's right, it's Laura's fingers you can hear drumming in the background because 'Rozanne' has such a huge fan club and she only likes obscure, dun-coloured plants. But this plant has such a pretty, airy feel and has glowing blue flowers which, being sterile, are still as fresh as the first time it bloomed in early summer. I'm happy to be one of its huge fan-base.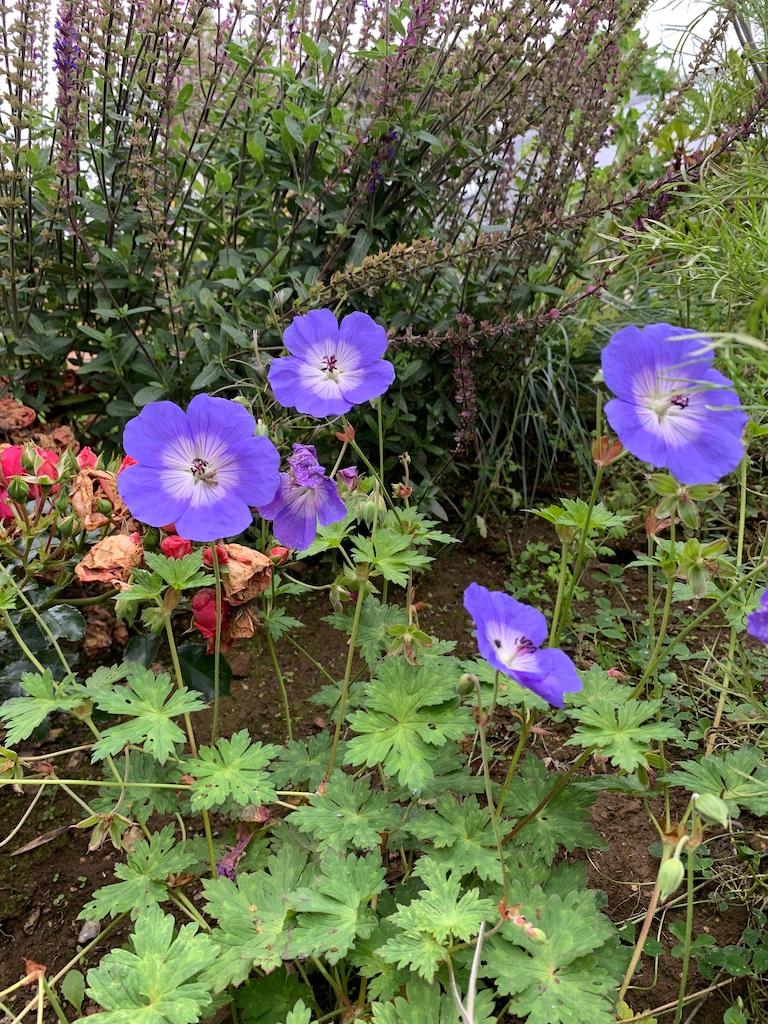 My third choice would be Persicaria amplexicaulis 'Rosea' which is still standing tall in the style of an 'old campaigner'. As the year draws on, its lovely rusty tones match the season. It's a bit-dog-eared and battle-scarred but stoically doing its job – a great role-model!
---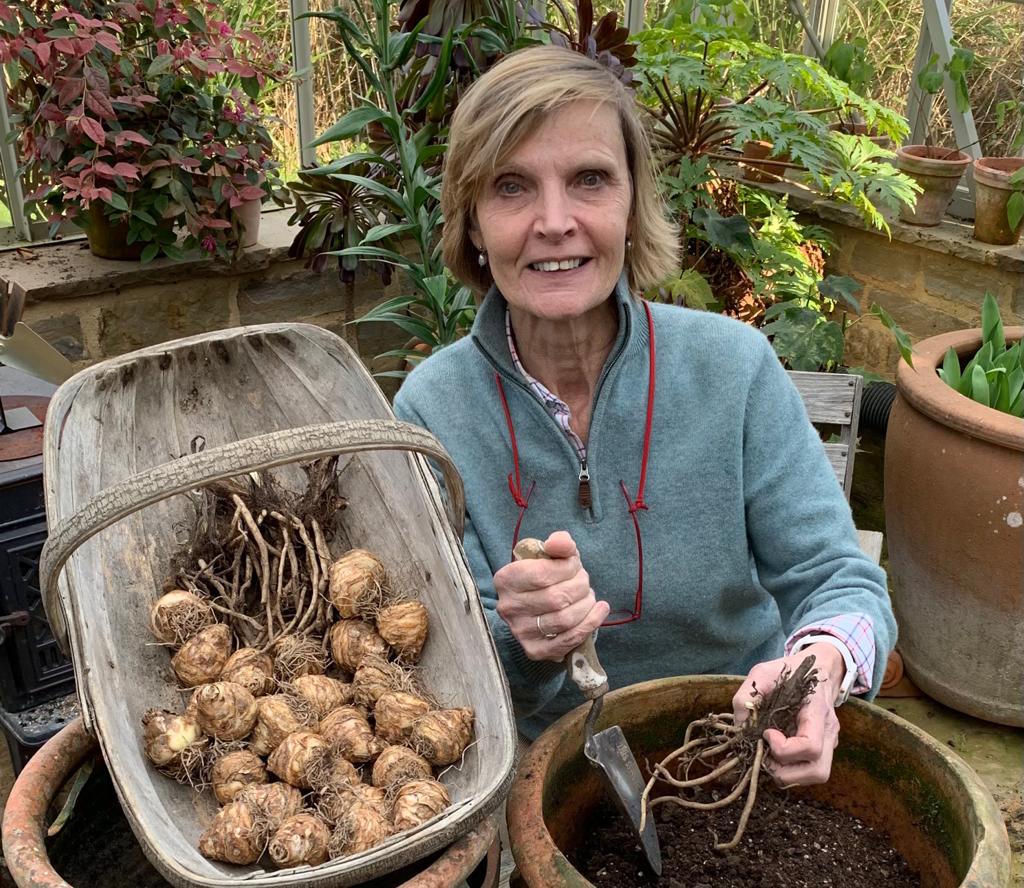 Well I suppose it could have been worse. Caroline could have been telling us how pretty her nasturtiums are still looking (which as we know can be grown by any competent six year old). But let's face it her choices aren't really October stars, they are simply plants that have been flowering all summer that she just hasn't yet managed to accidentally strim off or let her dog dig up. So they're still going. Let's look at some rather more inspiring choices she could have tried if she had applied a little more imagination….
What is really welcome in early autumn are plants that have kept their powder dry until now like like this Lespedeza. True it is slightly tricky to accommodate in a flat garden, as it sprouts afresh each year from the base with the long sprawling wands, but this would have been perfect on one of Caroline's terraces.
My second choice is our feature pic this week. It's a hardy chrysanthemum that I first saw flowering beautifully outdoors at Binny Plants in West Lothian, so no reason why Caroline shouldn't have a shot at this. Most hardy chrysanthemums don't really get going until October but 'Dixter Orange' is an early one, starting in September. It gives a foretaste of the beautiful rich colours in the other cultivars yet to come. For me these plants grow best in large pots, supported by peasticks, rather than in the ground where they tend to fizzle out.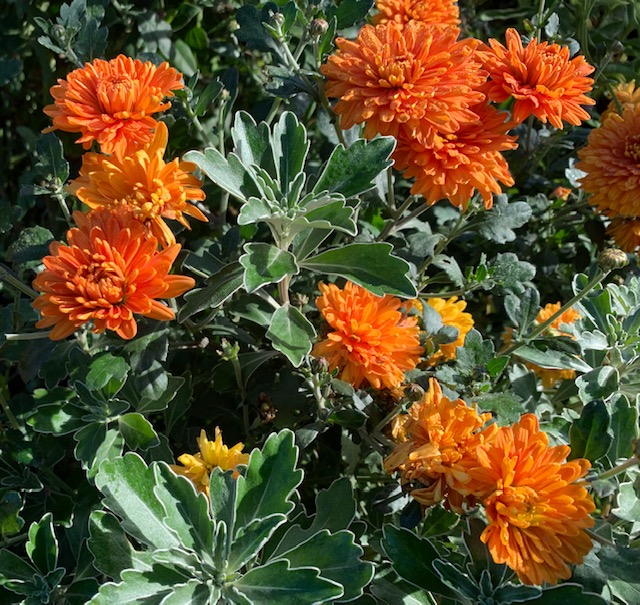 Okay, so I admit my next plant has been flowering for a while now, so not exclusively an October star, but the cooler autumn nights always seem to intensify its colour. It's the tender Fuchsia fulgens which stands outside in summer but comes into the glasshouse once frosts threaten. Now this is a plant which I know I have given to Caroline in the past. She killed it.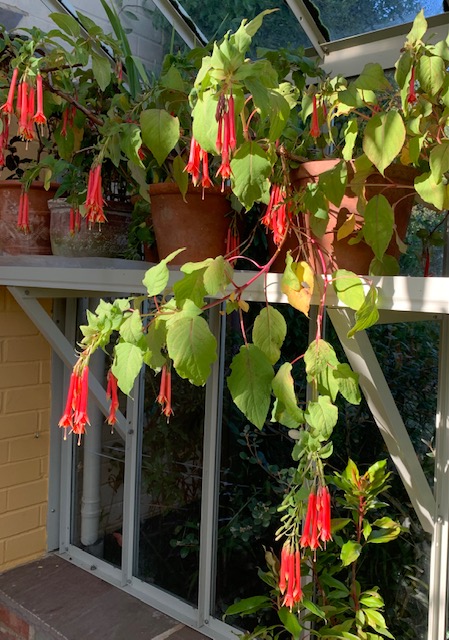 Finally a true autumn star Aconitum carmichaelii 'Arendsii'. I know it is more than happy in Scotland. This week we are on the Isle of Islay in the Southern Hebrides and here it is looking as a happy as a sand boy in the teeth of the southwesterlies blowing across the garden.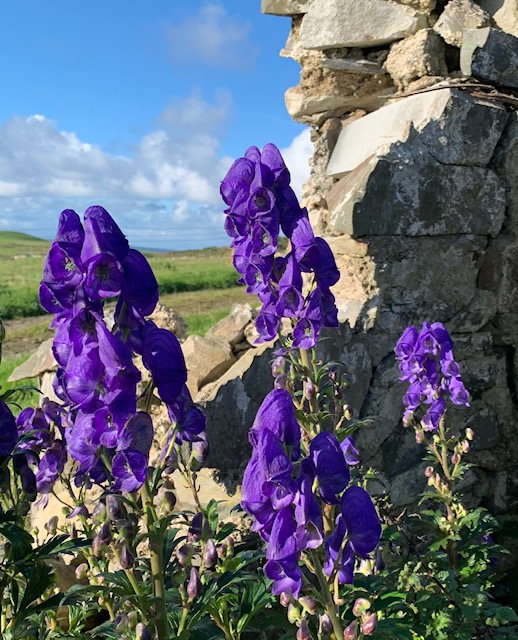 ---
Do take a look at Louise's Great Plant this month by clicking on the box below, to find out about a tender plant that really shines in the last weeks before the frosts.
So, what in the garden is making your heart sing, now we've hit October? We'd love to hear from you, and add a few more beauties to our list………
NB If you're not already a subscriber and you'd like a bit more gardening chitchat from the3growbags, please type your email address here and we'll send you a new post every Saturday morning.