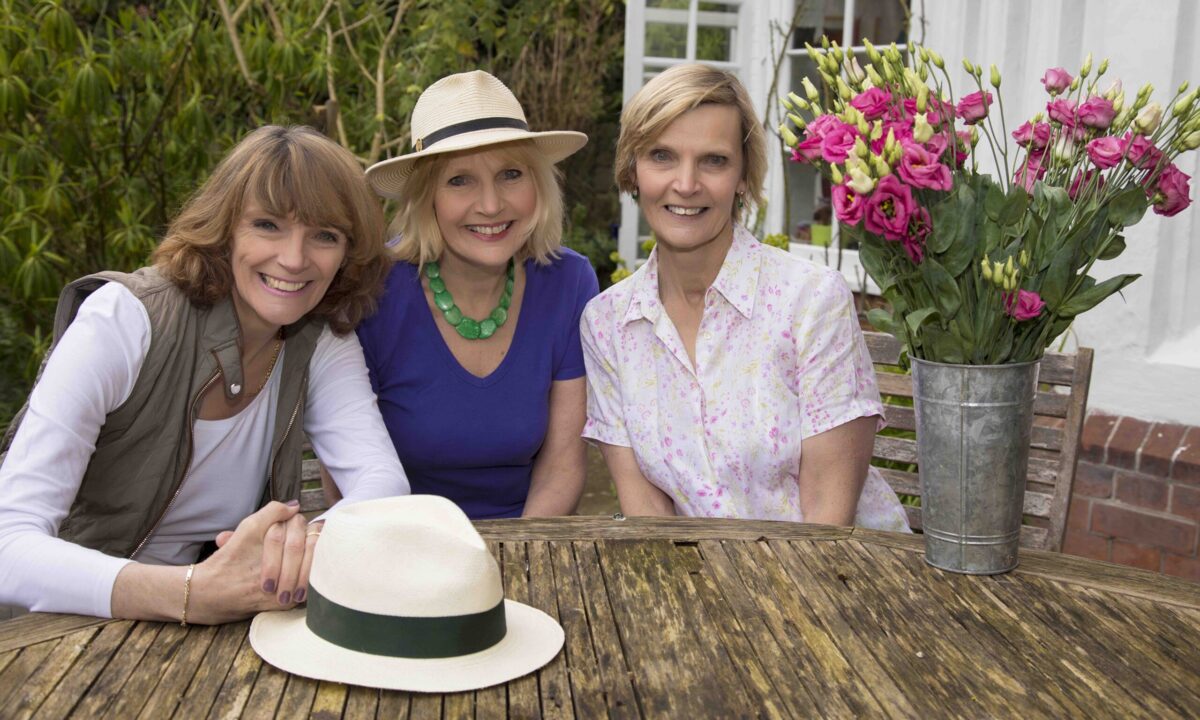 It really is HIGH SUMMER now, and dozens of the early summer shrubs – philadelphus, weigela, deutzia, rubus , etc. etc. have done their thing already. So this week we 3Growbags are discussing one of the few shrub species that will fill the garden with gorgeous colour and form in July and August. Hydrangeas, of course! We'll tell you about eight of the ones we love to grow, or at least aspire to…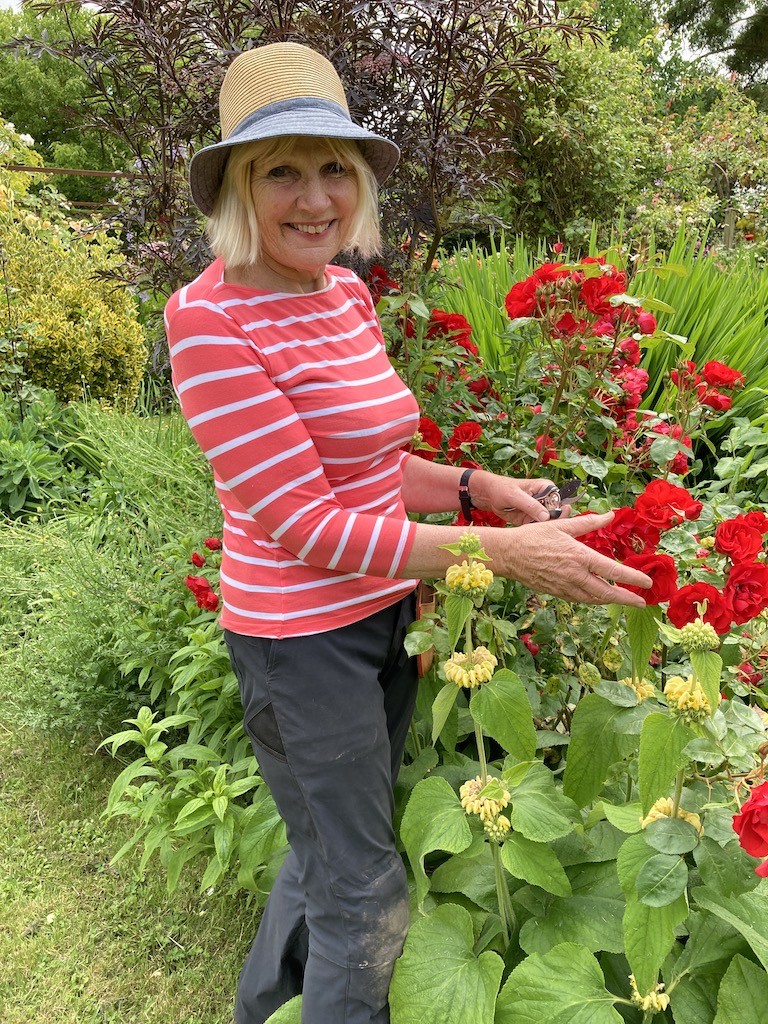 Now for once, I am slightly more knowledgeable than Laura on this subject and I suppose Caroline could surprise us with some golden nuggets …..
With dozens of different types of hydrangeas, it's quite hard to pick out just a handful to extol, but I do have a Can't-Be-Without list:
Hydrangea paniculata 'Limelight' – this makes quite a tall shrub (mine's about 8') (2.4m) and I grow it in a sort of semi-shaded position in good, fairly well-drained soil. Its conical flowers are enchanting from the moment they emerge in bright lime-green.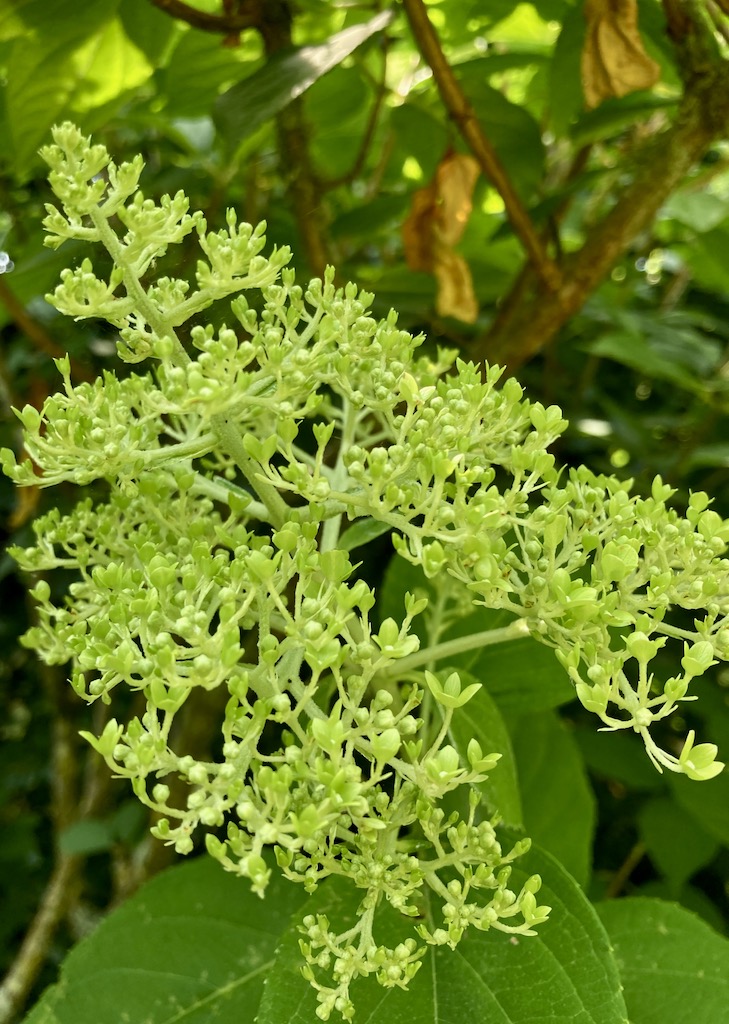 They gently expand and turn cream then shining white, ending with a pink wash in autumn. Even the grey-green stems are attractive. I cut it back quite hard in the spring to lower buds on the old stems.
H. macrophylla 'Star Gazer' – This Hydrangea barely looks like one! It's a 'lacecap' but the outer florets are huge and double and the effect is astonishing.
I grow it in a shaded position and it's about 5' (1.5m) tall. I think I could make it bluer if I added an iron compound to the soil, but I am very happy with the pale lavender that mine has decided upon. It'll flower on old and new growth, so this one doesn't get too severe a spring haircut.
H. serrata 'Bluebird' – This is a much more well-known shrub, but no less pretty for that. It's another 'lacecap' with the inner fertile flowers in a tight ball, and the outer sterile florets are much more open and showy.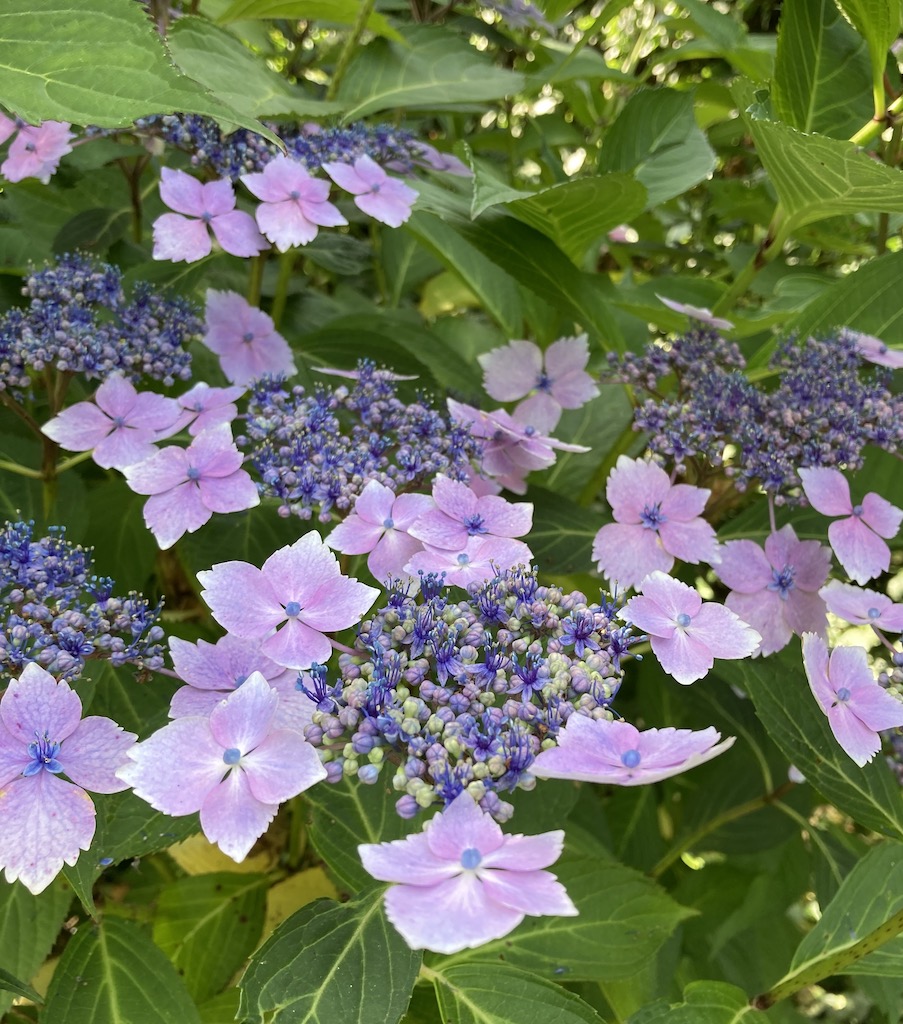 The whole effect is more delicately beautiful than the traditional mophead hydrangeas, and it flowers for simply ages. Though pure blue hydrangeas are very eye-catching, their artificial look is not my bag. My 'Bluebirds' don't care much about their name, and are in various water-colour shades of pink, violet, lavender, purple and blue (like our feature pic) – that's fine by me.
---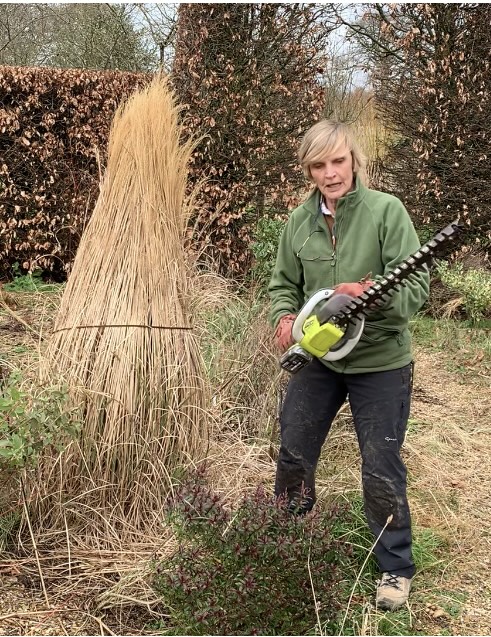 Oh dear I have a horrible feeling of deja-vu coming on, you see the reason I don't know much about hydrangeas is that I actually think that they are the shrubby equivalents of hardy geraniums (remember that blog? and the trouble it caused with Elaine ?) — monotonous fillers for the lazy gardener.
Where Elaine sees the length of their flowering period as a bonus, I get sick of the sight of them, especially the mophead ones which can even cling on to be converted into creepy Miss Haversham type Christmas decorations.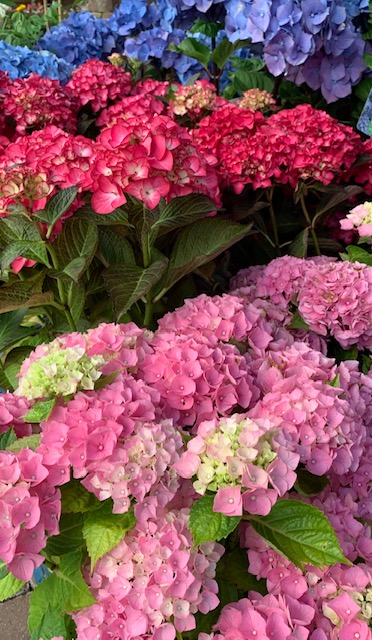 H. quercifolia. So as ever I need my hydrangeas to have something else about them to earn a place in my heart, and luckily there are a few species that I do have time for. The first is the oak-leaved hydrangea who bucks the trend by having pretty foliage as well as striking pyramidal cream flowers. Instead of fossilised blooms outstaying their welcome you'll have some of the prettiest mottled autumn colour you'll ever see.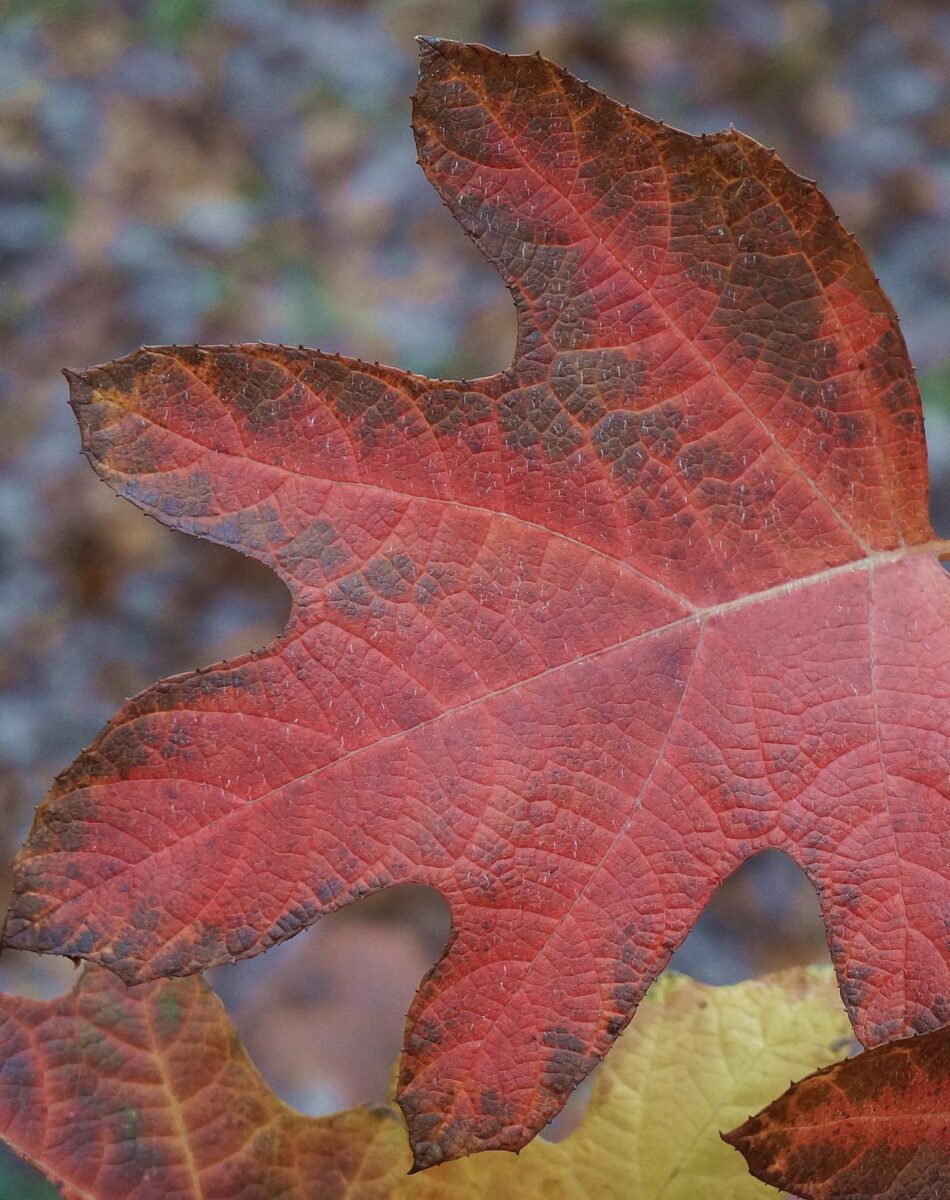 H. petiolaris. My second choice would also be based on the growth form and structure of the species rather than mutantly large flowers. Hydrangea petiolaris is a very useful climber which holds its reddish stems in a particularly attractive way as it creeps vertically up the most challenging of garden situations.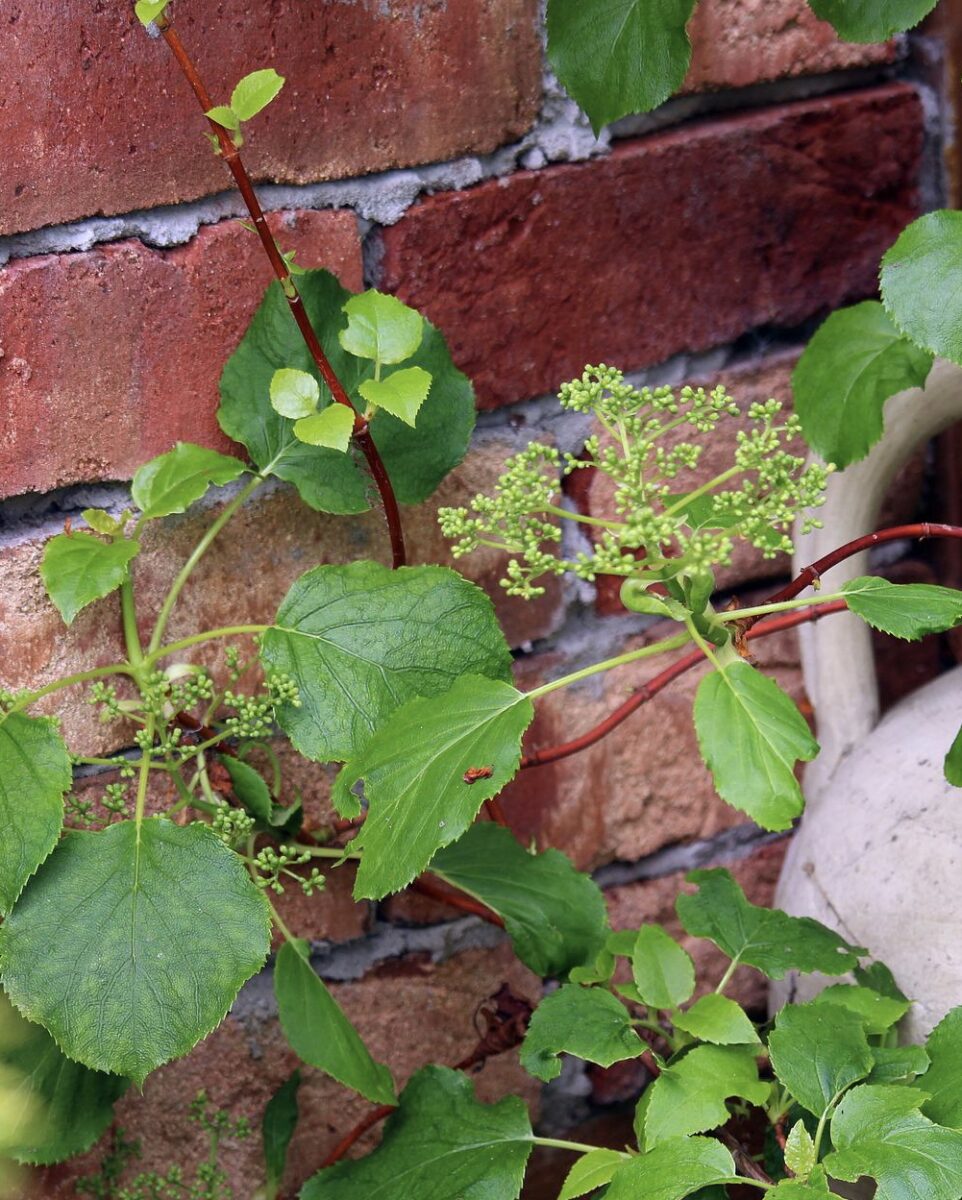 H. aspera (Villosa Group) My final choice is a majestic beast of a hydrangea that I first saw at Armadale gardens on the Isle of Skye, then again at the entrance to 'One Garden' in Stanmer Park in Brighton (I've put links to both gardens at the end). The latter specimen might be struggling in the current heatwave as this is a species that needs deep, damp soil to feed its mountain of rough, furry leaves, which are studded with the most beautiful lace cap style mounded flowers.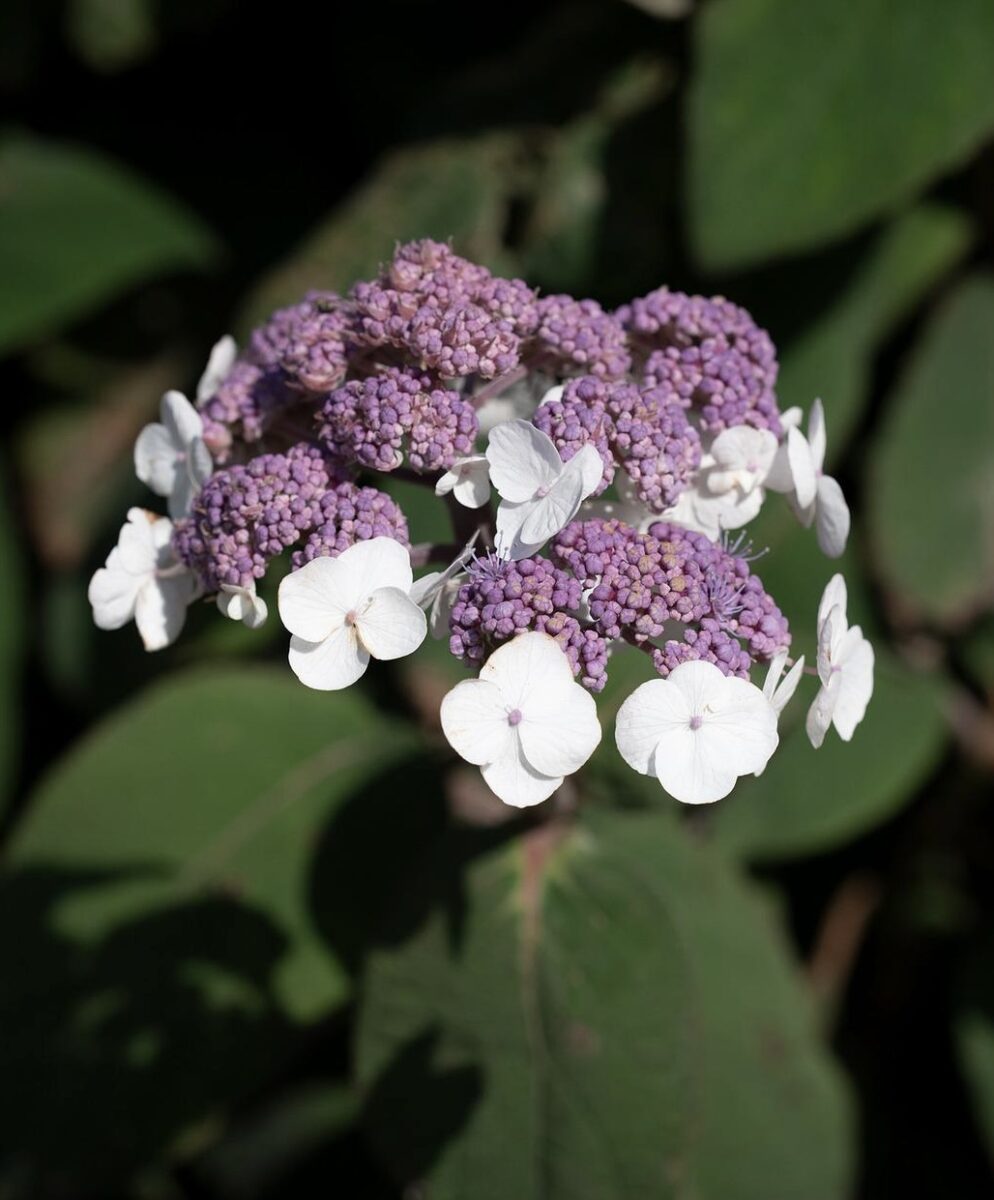 ---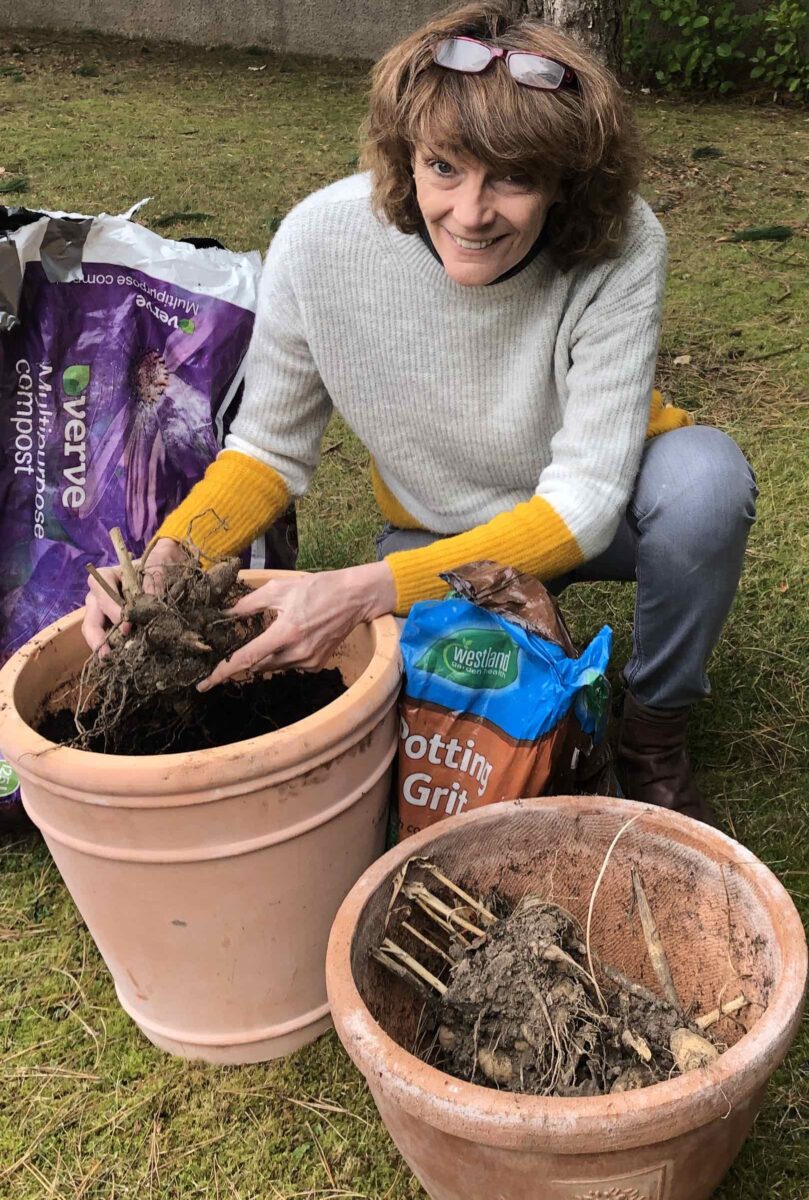 As you can guess Laura was doing something man-ishly practical while the rest of us were drifting around semi-derelict cottages with dried hydrangeas hanging from the rafters and listening to Leonard Cohen. Pay no attention to her, mophead hydrangeas are part of our life story.
H. 'Annabelle' – I can't believe neither of my sisters mentioned Annabelle. She's currently the 'it' girl as far as hydrangeas go. Like the most popular girl in school, whenever you ask a gardener 'what's that stunning Hydrangea in the corner' – the answer is always 'Annabelle' (it's never anything called Caroline).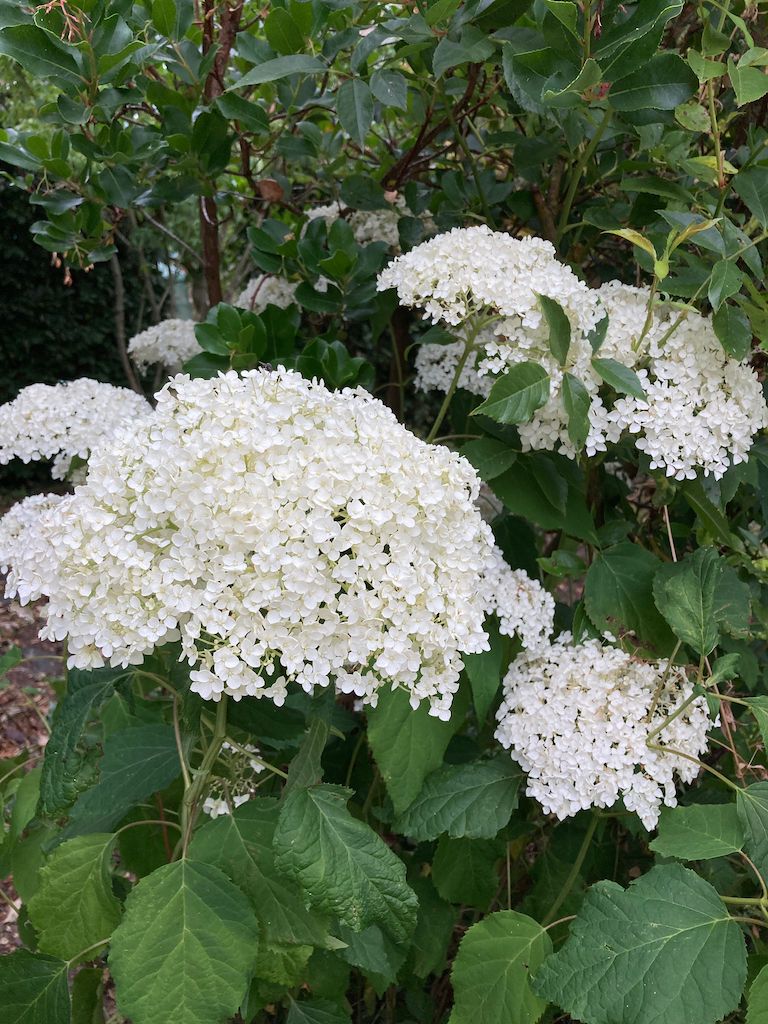 Rather than her teeth or hair though, it's her florets that drive everyone wild. These being wholly sterile, her flowers are gargantuan – about 30cm across, so size certainly does matter and Annabelle also knows what to do with it – she produces a blizzard of flowers from July to September.
But personally my favourite is H. 'Merveille sanguine', which translates as Hydrangea 'Bloody Marvellous'. I first encountered it when Laura persuaded me and my friend Tina to take a detour from our Inverness to Brighton road trip to visit Logan Gardens at Stranraer (yes exactly – why did we agree?).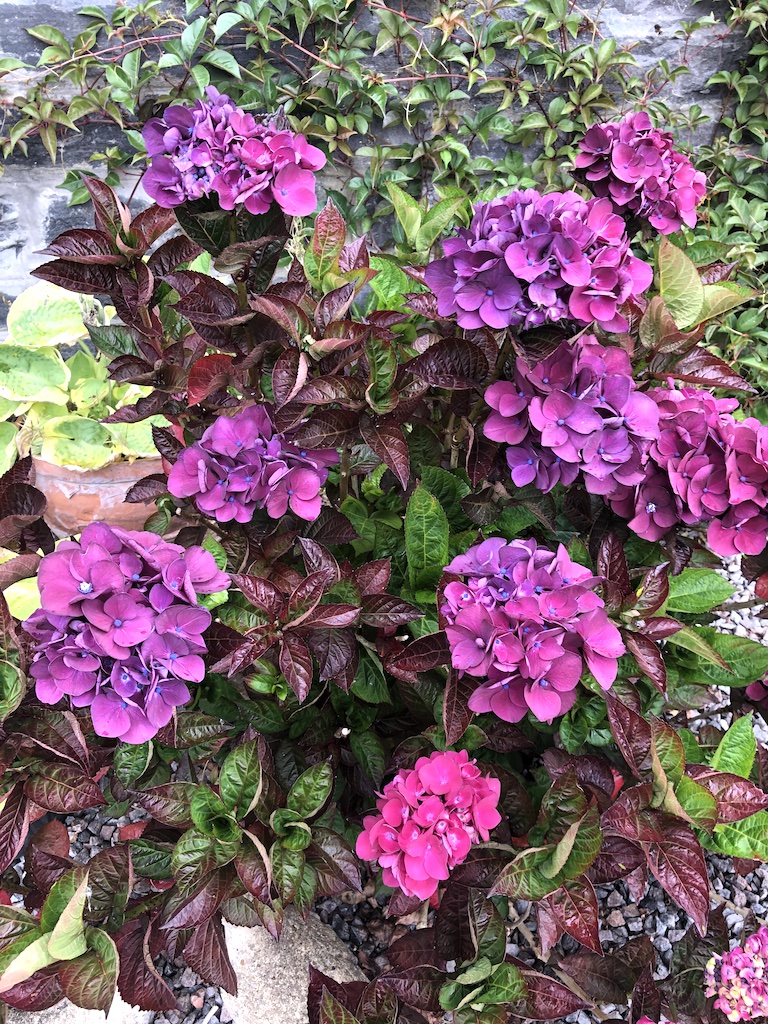 Both Tina and Laura bought this blasphemous hydrangea which has chocolatey foliage and beautiful crimson flowers with blue centres. Despite her Cambridge science degree and horticultural bragging Laura's promptly died whereas Tina's, back here in the Highlands, thrived.
Needless to say jealousy got the better of me…and my specimen is starting to look, well, bloody marvellous!
To see a great specimen of Hydrangea aspera visit the One Garden in Brighton or Armadale Garden on the Isle of Skye.

And why not plan a visit to the wonderful Logan Botanical Gardens in Stranraer – well worth a detour!
NB Louise's plant of the moment is also a midsummer saviour, lighting up the borders when other plants are waning. Click on the box below to find out what it is.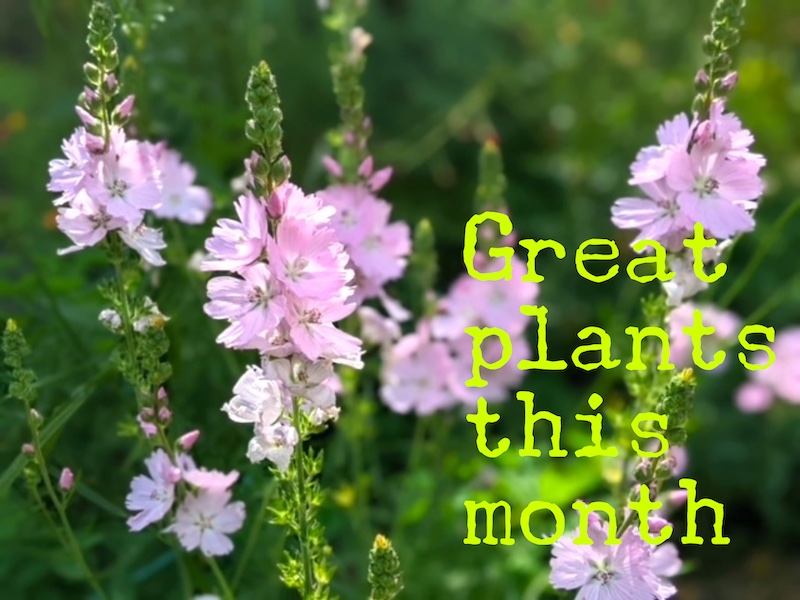 NB If you're not already a subscriber and you'd like a bit more gardening chitchat from the3growbags, please type your email address here and we'll send you a new post every Saturday morning.