Trees, trees, trees – a joy almost always, I think, but  I suspect that some of you who have big trees in your garden (perhaps inherited?) might not be so enthusiastic….?! Do be careful with your choice of garden tree – forest trees need a LOT of space, but boy, do they look dramatic in winter if they can stretch their arms wide.
Some of we humans might be a little reluctant to stand naked in the open for the three coldest months of the year (although you'd be amazed at what you can persuade Caroline to do) but all of our millions of deciduous trees do it every year.
I reckon that most of them still look great with their bare trunks and branches etched against the wintry sky.  Not all. Ash trees, with their twigs appearing to come out almost at right-angles to the branches, often look about as graceful as Boris Johnson on a zip-wire, or this season's worst Dancing On Ice contestant.  An oak tree is quite different in outline with a sort of curly, swirling effect among the twigs and we are fortunate enough to have a venerable pair of these growing in our Normandy garden. (Did you know that you can roughly gauge an oak tree's age by how many people can stand around it with their arms outstretched and their fingers touching? 100 years for each person needed.
Other trees retain a souvenir of the summer that's gone, like stag's horn sumach which thrusts its crimson fruiting heads rudely up towards the sky throughout the winter, while others are already adorned with pretty catkins (hazels have green-yellow ones, and alders have dusky pink), as portends of the season to come.
So when you hear that in Sheffield, 5,500 trees have been chopped down in the last five years, with another 12,000 scheduled for felling (and they're doing it in our hometown too), you despair a little.
There are two Chinese proverbs for the occasion: 'A society grows great when old men plant trees whose shade they know they will never sit beneath' and 'The best time to plant a tree was 20 years ago.  The second best time is now'.
They knew a thing or two, those ancient Chinese Proverb-writers…
Uh-oh!  Elaine's gone all Arthur Rackham on us with veteran oaks and mighty ash. She's right about their beauty in winter but did you notice the subtle one-upmanship as she nonchalantly tells us that she has room to accommodate not one but two stonking great oak trees on the front lawn of her second home? But, in both town and garden we can try to integrate some of the form and structure that trees can bring with some bold management techniques.
Wholesale removal of the lower branches of a clump of rhododendrons produced a wonderful interplay of light and shadow in the Wisley Woodland Garden last weekend – see our feature picture this week. Pollarding is another helpful technique especially if the regrowth has the stunning colour of the scarlet willow, a cultivar of a native willow, Salix alba var. vitellina 'Britzensis' or it's close relative the equally beautiful golden willow, Salix 'Yelverton'. The process of pollarding can be quite arduous so it helps to have a family member or kamikaze neighbour who is handy with a chainsaw.
Another garden candidate would be silver birch with its slender shape and understated charm and presence. Personally I don't think you can beat our native species Betula pendula with its gnarly bark and beautiful airy branches, but I know that more stylish gardeners prefer the Western Himalayan version Betula utilis var. jacquemontii . Elaine loves hers so much she gives its shiny white bark a bed bath each winter.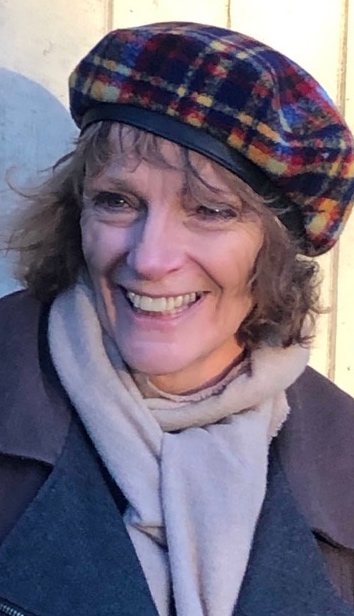 It's OK everyone – normal sister checking in now. So, unlike Prince Charles or indeed my sisters, I am a normal gardener who has normal gardener's issues with trees.
They can compromise the foundations of your house, block out your light, annoy your neighbours, render flowerbeds unworkable, bugger up your drains (Laura's willow thing above is a prime candidate by the way) and cost you hundreds of pounds to fell when they threaten to crush your home. They have a real place in our country but your cherished garden space might not be one of them.
What are of far more use for most folk are small well-behaved trees that give us great leaf colour in the autumn and on which we can easily hang our bird feeders. Yes I'm talking Amelanchier (ours is a wonderfully pretty shape in winter with the heart of a lion); Hamamelis (so many good varieties and such funky blooms from January onwards) Magnolia with its furry flower buds (we've done this – M. 'Star Wars' is the one); or what about the winter-flowering cherry Prunus × subhirtella 'Autumnalis Rosea' which is terrifically unfussy about where it grows.
I know you're wondering why I haven't mentioned acers (Japanese maples) – I don't know – only that they are a little less in vogue than they were 10 or 15 years ago, plus they don't like the wind (a no-no here I can tell you) but they are fab-u-lous small trees and know how to perform in three out of four seasons.
Finally, if you're looking for a small tree that you could happily trundle your lawn mover beneath in summer – what about the crab apple Malus 'Laura' which is small and uber-enthusiastic on the blossom front. 'Laura' is said to have 'an upright habit'. You know if there was a M. 'Caroline' it would be a very different affair.
NB Don't like the orchids you get in Tescos? Well actually neither does Louise. She has the most fantastic alternative this week as her Great Plant this Month.
More NB If you'd like a bit more gardening chitchat from the3growbags, please type your email address here and we'll send you a new post every Saturday morning.