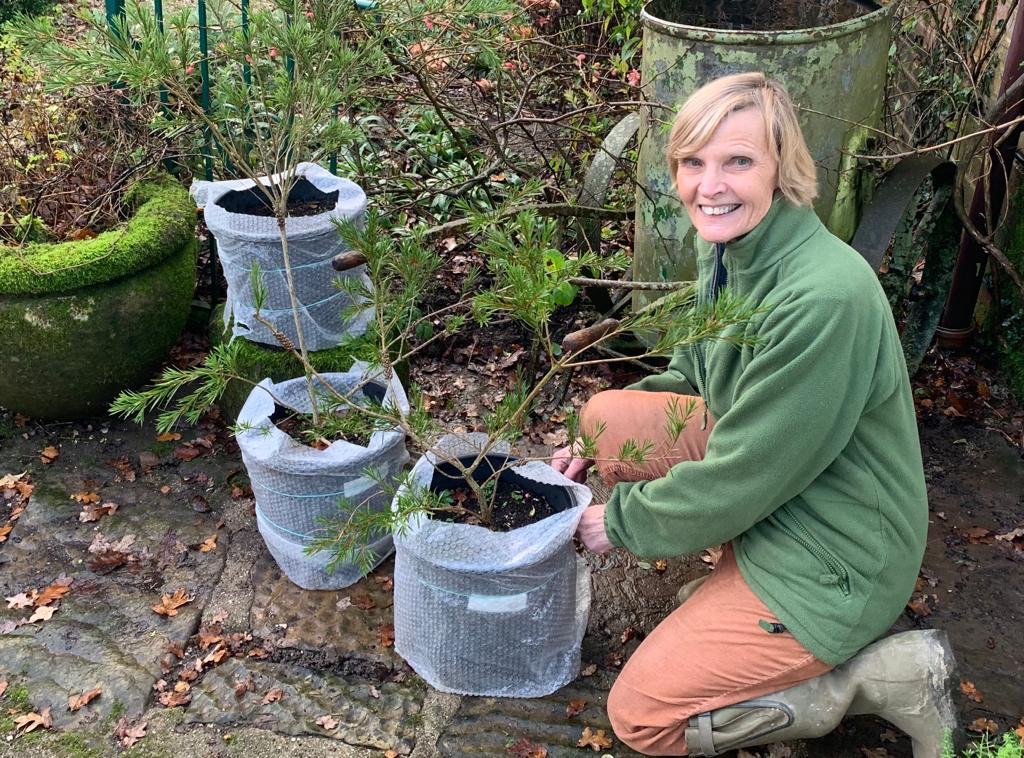 Oh, how the Growbag tables have turned this year! Down in the south Elaine and I have endured 'the summer that never was', now seemingly being followed by a dank, soggy autumn. Meanwhile annoying little sister Caroline, ensconced in the Highlands of Scotland, has been basking in sunshine since April, a fact of which she never stops reminding us.
So, as we're each talking about the garden tasks we're currently tackling, mine will involve salvaging autumn stars from the rotting debris of a lost summer, Elaine is renovating an overgrown border whilst Caroline is no doubt still able to deny summer's finale as she knocks back another prosecco on her patio (grrrr..).
If you'd rather listen to our ramblings than read them, click through to our podcast – you'll find the link at the end of this blog.
My garden definitely resembles a battlefield at the moment, full of fallen dahlias that never got into their stride, and bedraggled, balled rose blooms, mummified in the prime of their life. But when the sun does break through, the valiant asters (we're still permitted to use this term as their common name I hope) lift their weary heads and provide some nourishing nectar. They're our feature picture this week.
So one of my jobs this week will be finding a space for my latest acquisition Symphotrichum 'Vasterival' (I've relented, I'm using aster's new name) which I carried triumphantly home from the Chelsea Flower Show, thanks to the good nature of the courtesy mini bus driver and its other occupants.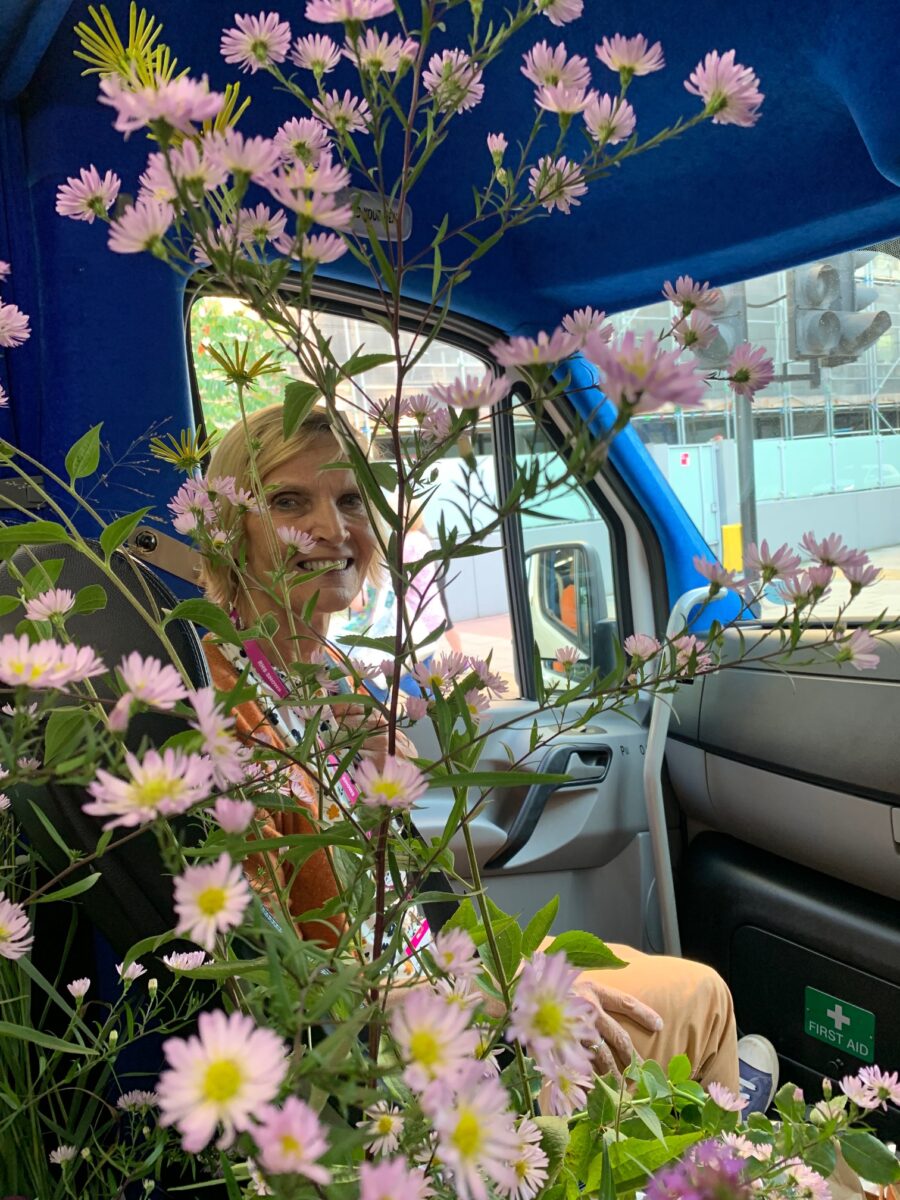 With the rest of the garden, I'll leave any standing spent seed heads for the birds to feast on, and the insects to overwinter in their hollow stems, but I'll be clearing out any hopelessly prostrate fleshy foliage from the front of the borders, to let the light and air into the yet-to-flower star turns, the hardy chrysanthemums, who may yet save Autumn.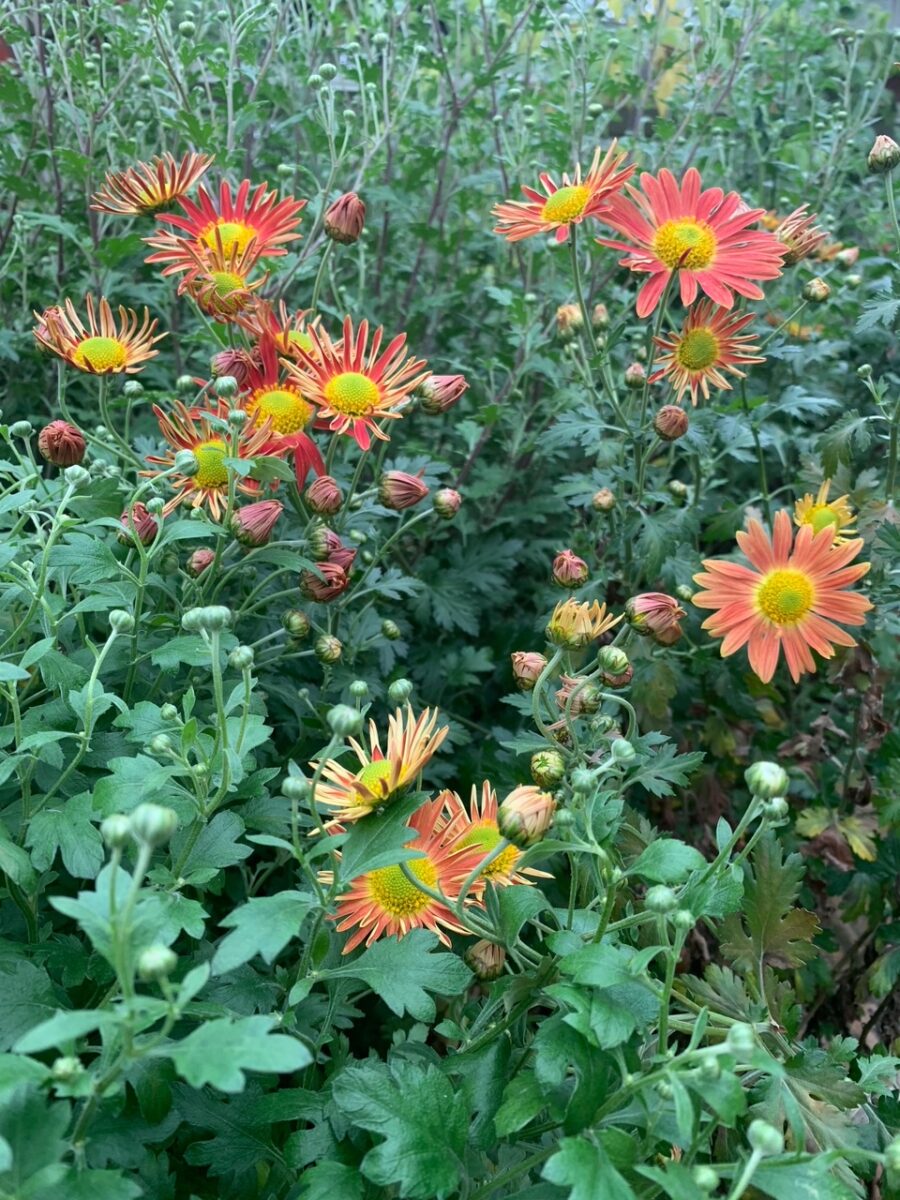 I'll also take a tip from the War Graves Commission (whose incredible work was recorded by Caroline recently), and spruce up the whole site by creating good clean edges and taking the clippers to the box hedge. We've taken a strategic military decision to bury our heads in the sand over the discovery of several patches of box moth damage, and enjoy this 20- year old cloud-pruned hedge for one last season.
---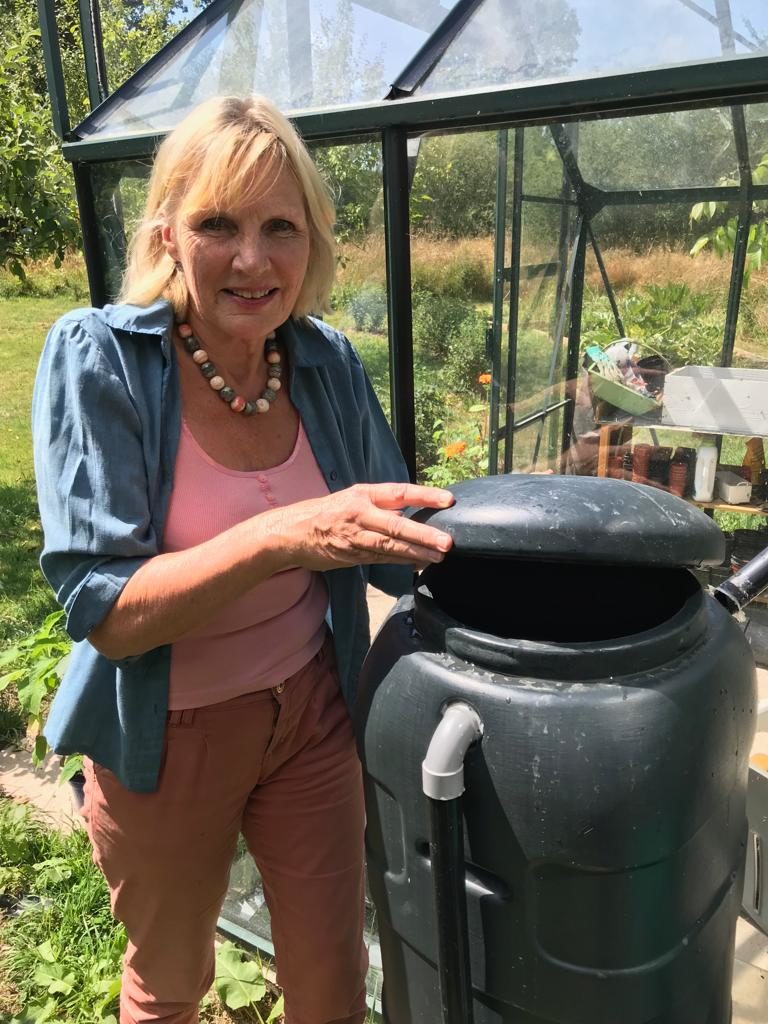 Quite agree about our little sister, Laura – she just will NOT shut up about how well her Highland garden has done this year compared with ours – the only credit we can claim is that we planted most of it for her!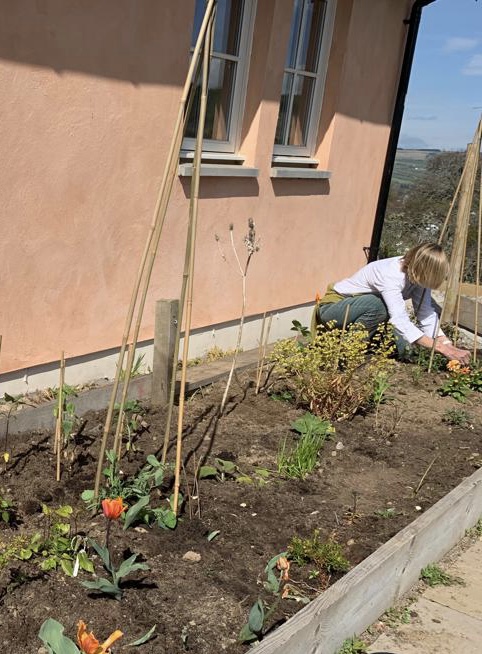 After the deluges last weekend, working in the garden has indeed been a messy affair here – the mud-to-carpet ratio is distressing. My own military campaign out there involves a disgracefully neglected border.. Now be honest, have you got a corner of your own plot, or a border somewhere, that you haven't touched for years, crying out for re-think, or a complete revamp? Can't be only me! You could go on calling it 're-wilding' for another decade, though even that takes a bit more thought and care. Or you could do something about it now, like I've finally done..
The border is about 140 cm wide, had a gravel mulch and is backed by an old stone wall. Too many weedy spring bulbs, too much creeping violet and Campanula porcharskyana; I'd allowed ivy to have its wicked way with the wall for far too long, silently loosening the stones and crawling across the border. And sinuous white bindweed roots had taken gleeful advantage of my reluctance to move the gravel mulch aside and dig them out. So this last week, I shrugged on my rather grubby gardening fleece, yanked on the wellies, and marched into battle.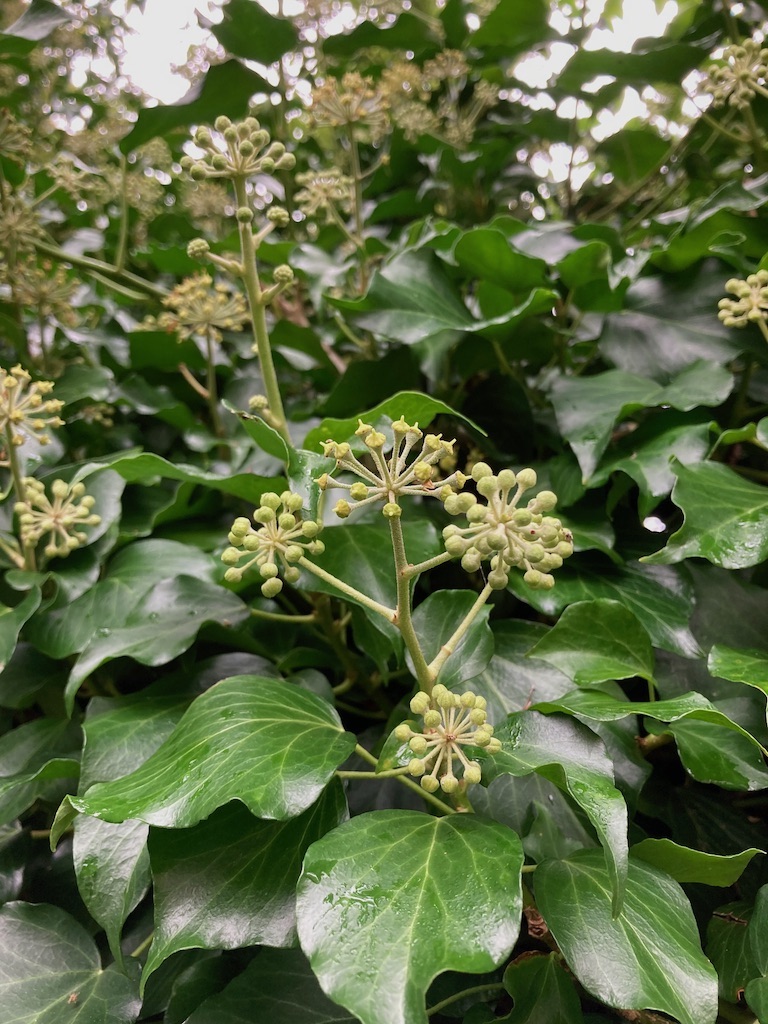 I raked off most of the gravel and left the rest to be dug in, then took out the few 'good' plants I wanted to keep (they are now tucked into pots or 'heeled' in elsewhere, until I'm ready to move them back). Now I'm working my way along the bed, methodically extracting the undesirables with a spade, fork or trowel, accompanied by lots of interested robins and blackbirds; it's not a very long bed, but we old ladies have to be a bit more careful with our backs these days – slow and steady does it. Once I've reached the other end, I'll dig in some organic goodies (rotted manure, leaf-mould, compost etc.) and I'll effectively have a new border to plan and fill. Lovely jubbly!
It's actually very pleasing to see the wall again – don't worry, there's plenty of ivy on the other (strong brick) wall for the birds and bees (as it were). Well-behaved small clematis for this wall in future, I think – where's that Taylors' Clematis catalogue?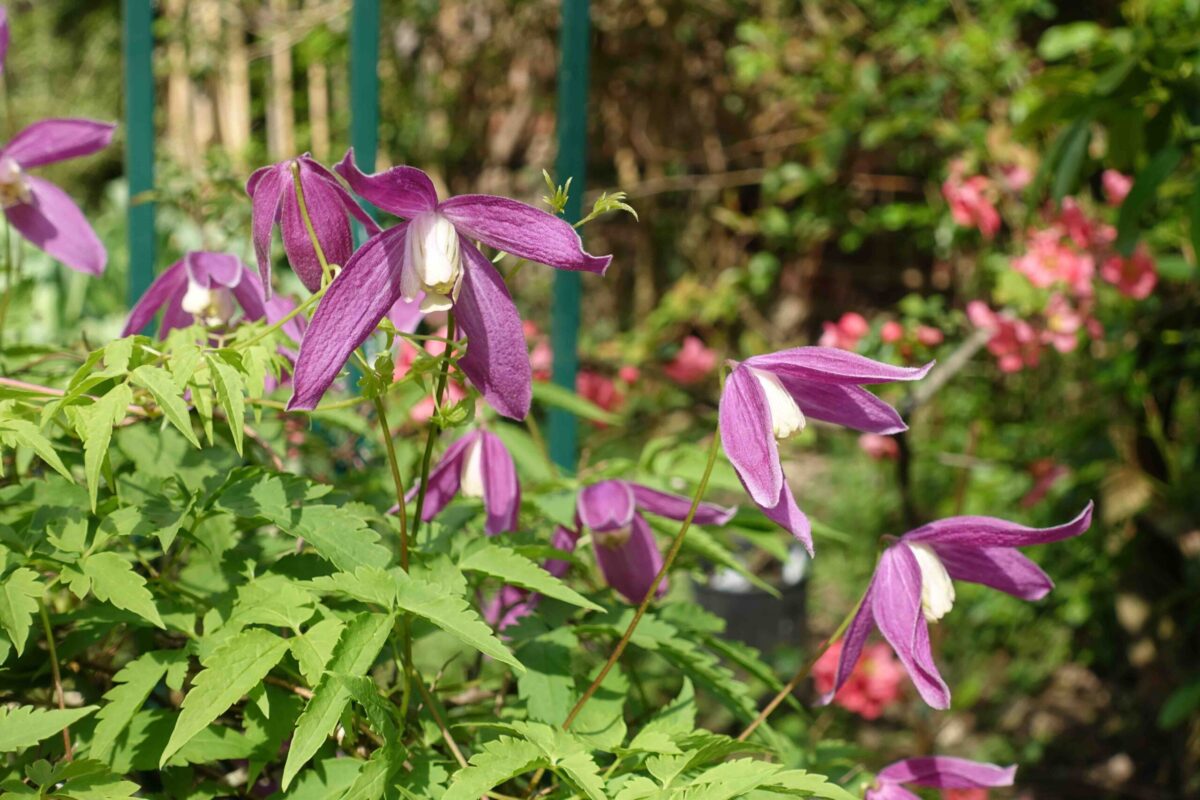 ---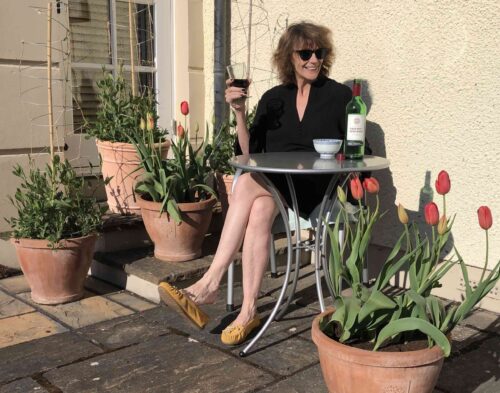 Yes obviously I don't want to appear too smug 🙂 but in Scotland our lovely summer has morphed into a pretty decent autumn. While my sisters, and Monty Don on Gardener's World, are packing up their soggy herbaceous borders and doing redesigns, my Cosmos, Eupatorium and Rudbeckia are still partying like it's 1969.
What would be the point of wrecking my tenderly raised annuals, just so I can keep up with my sisters' rigorous autumn schedule of dreary tasks such as mulching? No doubt E & L will now predict a litany of Spring disappointments for my garden, but personally I'm already looking forward to this view over the top of my G&T tonight. I won't surrender to mulch stress.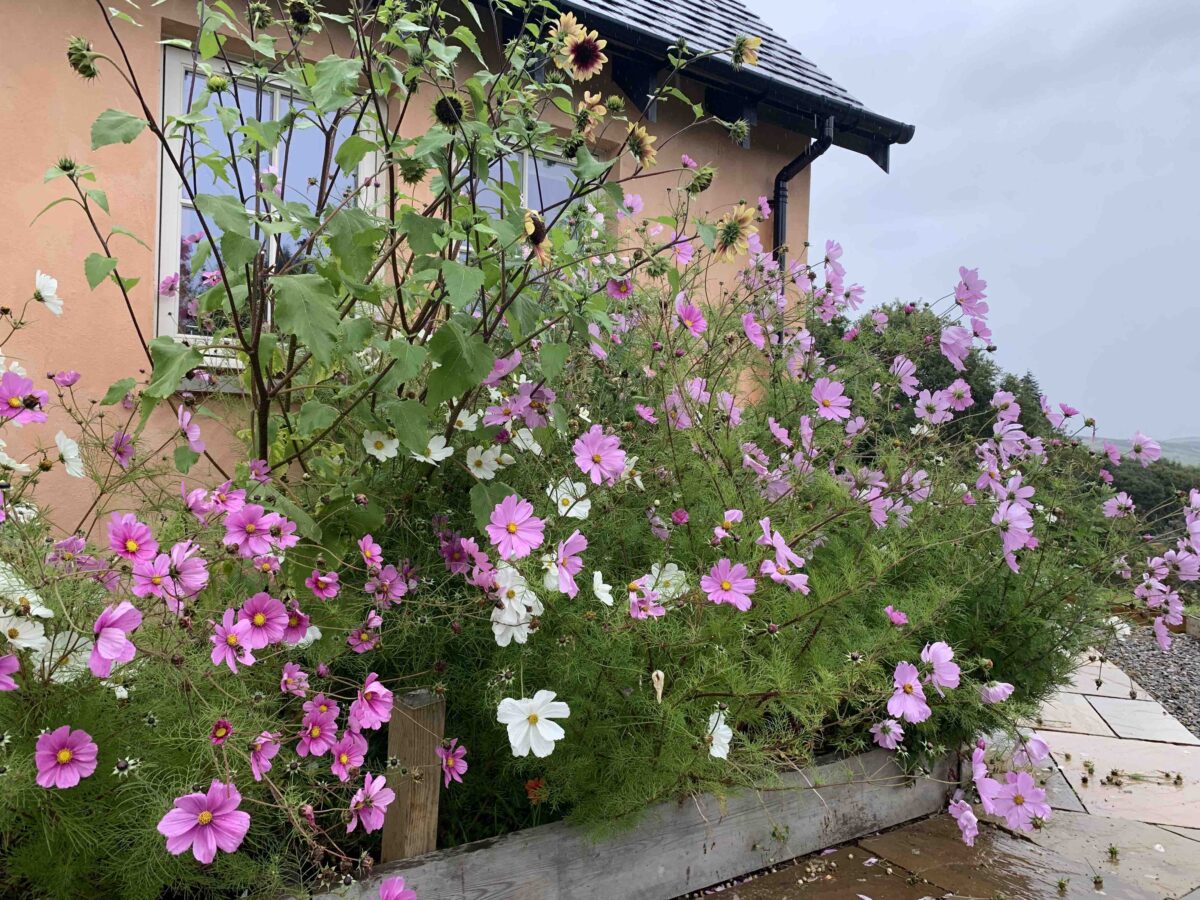 However there's no doubt everything is collapsing slightly. We might have the weather but Highland daylight hours are definitely in retreat. Despite looking rather messy, this is a definite bonus for people like me and possibly you. Numerous things we carefully planted in the Spring are emerging miraculously from the jungle and we now have a window of opportunity to prep them against the same thing happening next year.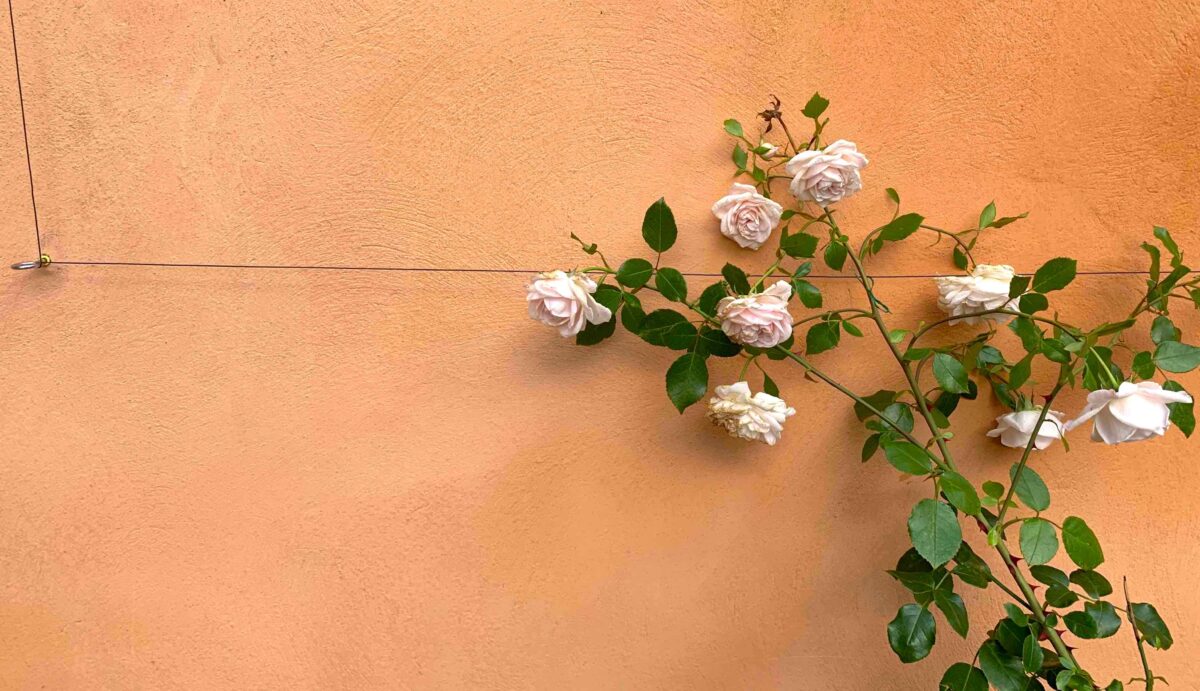 I'm putting in the support and protection I should have applied to my new shrubs in the Spring (mainly to prevent them getting strimmed off at ground level again next year!) and my climbing rose Rosa 'Penny Lane' now has something to grow up after earlier being ripped up by a sheep and left on her on her back with her roots in the air.
Like most of you I'm also busy planting up pots of bulbs (mainly my favourite tulips – Princes Irene) as part of my winter mental health strategy. And on the topic of bulbs, did you see Monty's amarines last Friday. Now's the time to plant them and I'm tempted. Hardy and generally unfussy, these could be a late summer triumph for me next year and hopefully one that E and L won't subsequently claim was actually theirs?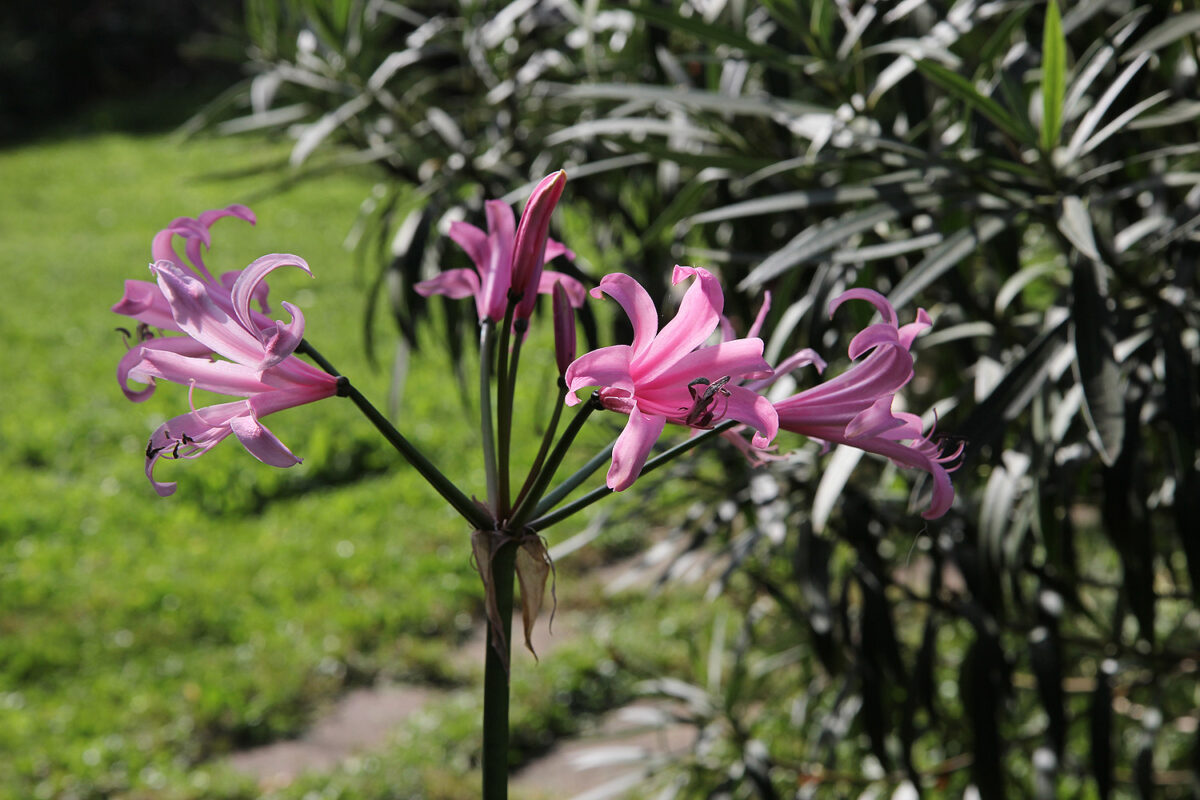 Please click here for a podcast of this blog – it's a little exploratory so any views as to how we could improve our podcasting would be great! Email us at the3growbags@gmail.com
Don't forget – we have got some gorgeous greetings cards in our shop, and other goodies besides…………
NB Louise's plant of the moment would definitely light up your garden in October. Click on the box below to find out what it is
NNB This is the blog in which we explain that Elaine and Laura did all the work in Caroline's new garden
More NB If you'd like a bit more gardening chitchat from the3growbags, please type your email address here and we'll send you a new post every Saturday morning.