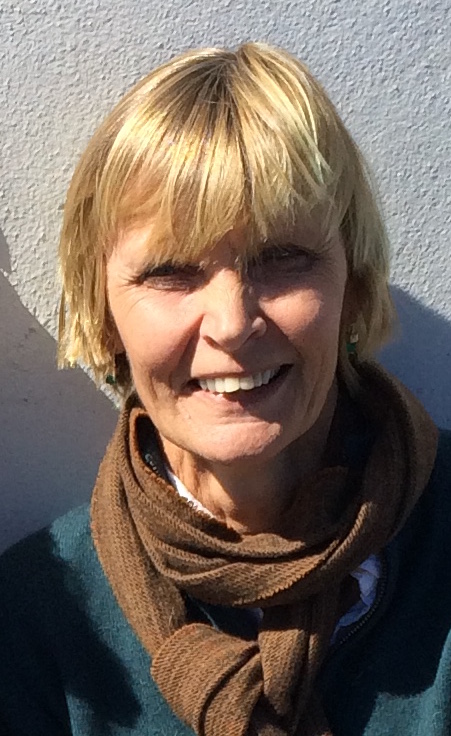 I have a preference for classy, subtle understatement over vulgar excess (unlike, apparently, many MPs) so it always comes as a relief when autumn arrives and nature takes back control of the horticultural colour palette. As the garish colours of the latest inbred bedding plants fade into oblivion (seriously, do we need black petunias? or mutant foxgloves that flower forever as they have been rendered incapable of being satisfactorily pollinated?) and the chlorophyll ebbs away from deciduous trees, I find the resulting mix of amber, ochre and vermillion far more naturally beautiful than anything we can contrive, just look at Louise's choice this week. There is a small range of plants that can be grown as specifically for the addition they make to the autumn scene, and labelled as such, for example, liquidambers and Virginia creeper, but there are many others that have already earnt their spurs with pretty summer flowers yet still have much to add to the overall autumn tapestry without making a song and dance about it – the butter yellow of Amsonia orientalis, the subtle russet mottling of Hydrangea quercifolia (we've put all our photos at the end this week), the soothing, golden afterglow of Panicum virgatum….. Louise gets it – she shares my good taste (unlike, no doubt the elder and younger Growbags) and has chosen a beautiful selection of Panicum virgatum as her plant of the moment.
Autumn is a long season and needs to be planned for as carefully as spring and summer, and a good habit to get into when making new plant purchases is to always ask the question 'What will this look like in November?
No, no, no, Laura, it is THE time of year for Vulgar Excess – the shops are filling with lurid wrapping paper and party dresses, and we thrill to the excitement of playing Celebrity Stupid Indiscretion Bingo while marvelling that Prue Leith can get a Twitter signal in Bhutan; and it all takes our minds off the approaching drab dampness of early winter. 'Rage, Rage against the Dying of the Light' said Dylan Thomas, and though I appreciate that he was probably writing in more existential terms, he might just as well been referring to Britain in November.
So where can we find some garden zing just now? I turned the corner of our beech hedge and was met by a waterfall of electric purple berries on a Callicarpa 'Profusion' in front of a ruby-fruited Malus 'Red Sentinel' – they looked unearthly, mad, stunning.  Channelling its inner 1970s fashion-style (as I witnessed last night in goggle-eyed admiration at a birthday bash). Laura is right in looking for plants that offer us a double-season deal and I have an adorable little flowering plum Prunus 'Kojo-no-mai' which simply buries itself in glistening white blossom in spring, buzzing with insects. It sits quietly and demurely among the Kim Kardashians of summer, and then covers itself in glory all over again with leaf-shades of pink and russet, just as the clocks go back. The pillar-box red berries of Cotoneaster 'Cornubia' are a huge part of this shrub's appeal – no subtle understatement here, thank you. And just to move away from fizz-bang colour for a moment, what a satisfying plant Melianthus major is! I cut the huge stems right down to the ground in spring when it looks tatty.  Having slowly developed over the summer, its huge jagged jade leaves look at their monumental best right now, hung with watery cobwebs.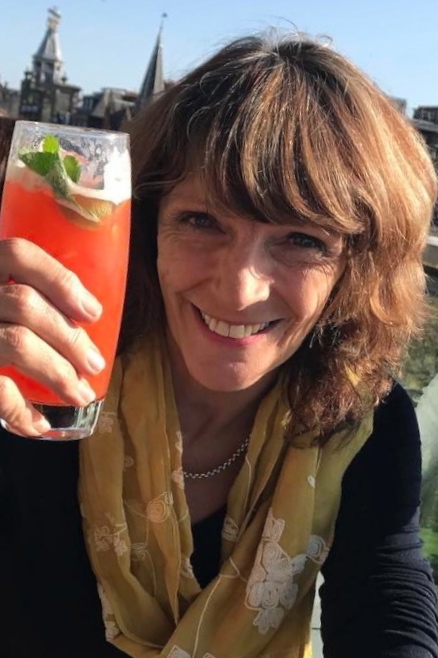 It's good to hear Elaine talking about Vulgar Excess, it's generally when I spot an opportunity to join in. Although I suspect my autumn favourite – Rhus typhina could be a step too far for my lofty sisters, being as popular in suburbia as childrens' trampolines. I can feel Laura shuddering as I describe its red, hairy stems and big pinnate leaves which turn brilliant red and orange in autumn, but I love it and it's hardy to H6 (RHS for Baltic), and doesn't mind a bit of wind. Could you believe it of such a pretty looking thing?
Never mind Laura's mellow yellows, or Elaine's  purple haze, here it's really anything that will survive and for this you can't fault a hebe. Specifically Hebe 'Autumn Glory' which I think my husband capriciously picked up at Dobbies when actually programmed to buy a pond filter. It's going great guns at the moment – unabated by a full-on bloomfest earlier in the year. Alan Titchmarsh says hebes lack 'look-at-me' quality but frankly here they'd pass for Miss World in the horticultural autumn pageant.