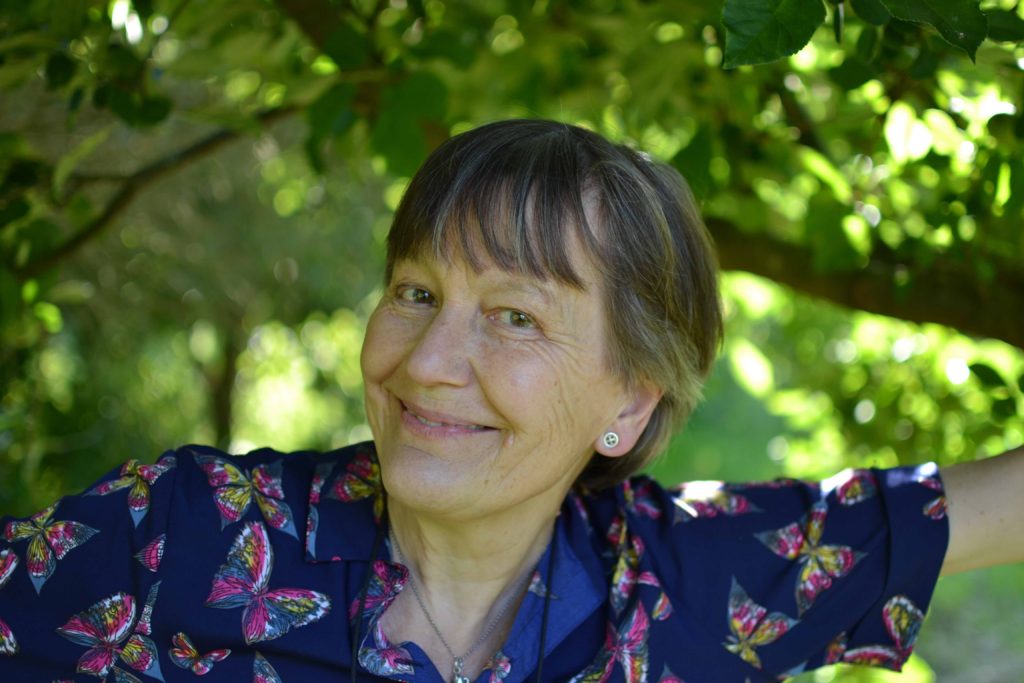 I have a confession. The tree in the photo above is not actually in our garden. About 25 years ago, our neighbour, who grew it from seed, planted it on the verge in our lane, so I watch its progress through the seasons from the kitchen window.
This tree gives us pleasure on so many fronts. The show starts in April/May when the delicate pink buds open to a profusion of white flowers which have a subtle musky scent; it makes a simply stunning display, and passing walkers often stop by to ask its name. Ernest Wilson discovered it in central China where people make tea from its leaves, giving it the common name, the Tea Crab Apple. Apparently he considered it to be the finest deciduous tree he introduced into this country.
For me, the best comes in the autumn. The small round fruits start to turn colour and eventually hang red, like cherries, from the branches. Simultaneously the leaves turn to yellow to ochre to rust; the combination is breathtaking.
Then come the birds, it is their autumn feast … the tree is besieged by fieldfares and starlings and probably many others, but these two in particular descend in large flocks and the accompanying sound is magic.
So it's not a tree for a small garden as it reaches 6-8 metres over time, but it would be the perfect choice for a specimen in the middle of a lawn. Failing that, you too could try a bit of guerrilla gardening!
NB Louise has published a beautifully produced book of her plant profiles – A Plant for Each Week of the Year. It costs £9.99 and is for sale here.
More NB If you'd like a bit more gardening chitchat from the3growbags, please type your email address here and we'll send you a new post every Saturday morning.