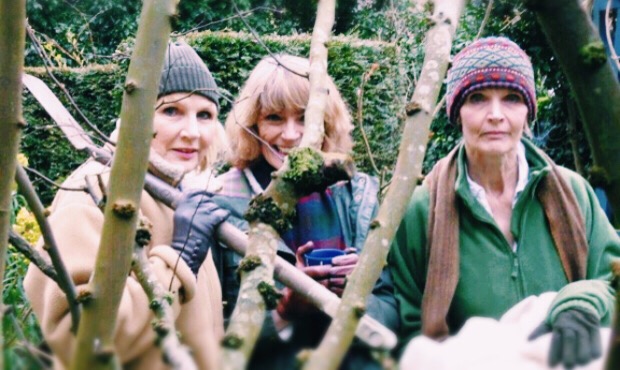 Once upon a time, summer was a hot season and was followed by autumn, which was cooler and then winter, which was properly cold (back when baths were once a week; Christmas lights didn't appear until December and no one had heard of Net Zero).
But now we live in precarious climatic anarchy in which sunny, crisp autumn days have been replaced by smorgasbord of remnant hurricanes borne on subtropical vectors interspersed with 'weatherbombs', (met office code for 'We didn't see that coming!')
All this makes 'preparing for winter' slightly tricky. Are you prepared to look pretty silly wrapping your banana plants in wire netting and straw, whilst still dressed in shorts? We have some ideas to help you through the maze……..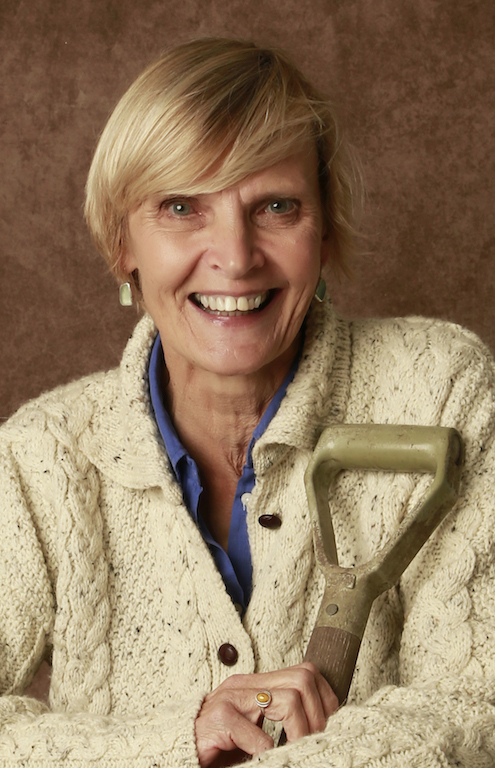 1. Bring tender plants undercover. For me Halloween is a watershed moment when thoughts have to turn to preparing the garden for winter weather. We live in a frost pocket so if you do too it's time to wheel in any proteas, aeoniums or citrus trees. I also bring in my hardy chrysanthemums which seems a bit absurd given their name, but I always grow them in pots and although they can stand frost, the aforementioned hurricanes can ruin their blooms and snap off their gangly stems. In any case their vibrant colours make them the mainstay of our glasshouse Halloween display (our feature picture this week) and I've bought some from Sarah Raven this year which are supposed to flower until Christmas… we'll see …
2. Plant out the last of your biennials. The shift to longer, warmer autumns at least gives us a bit more leeway to get biennials into the ground and settled before the frosts set in. But really you should be getting your wallflowers, foxgloves and sweet Williams in now, so that they can get their roots firmly in the ground to resist wind rock.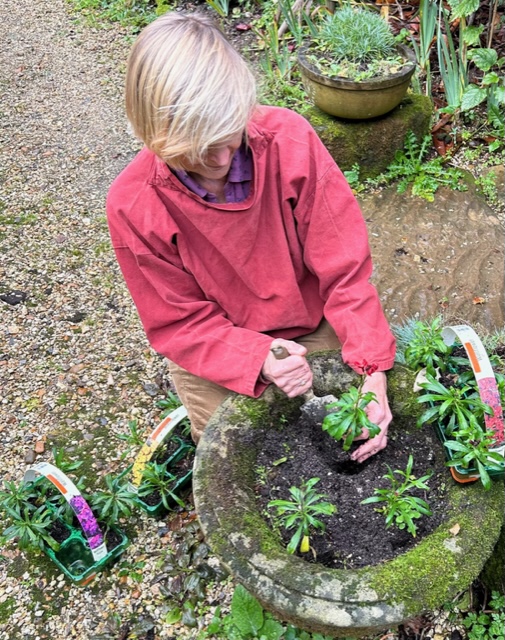 3. Trim climbers tight to windy walls. You don't want swathes of foliage being buffeted by gales particularly if they are in close proximity to your satellite dish – you don't want to be sending your significant other up a rickety ladder on Christmas Day to clear the undergrowth because the King is pixelating in the middle of his speech.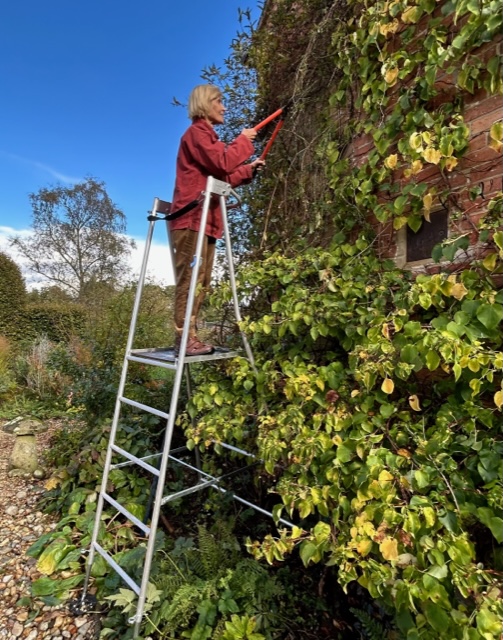 4. Remove fresh algal slime from your ponds. Referred to as the 'autumn overturn' the cooling temperature and first gales lead to mixing of the layers in ponds, dredging detritus and nutrients that have settled in the dark depths up into the surface phototropic layer triggering algal blooms. These should be hooked out, draped over edge of the pond over night to allow any pond invertebrates to crawl back in then and put on the compost heap.
---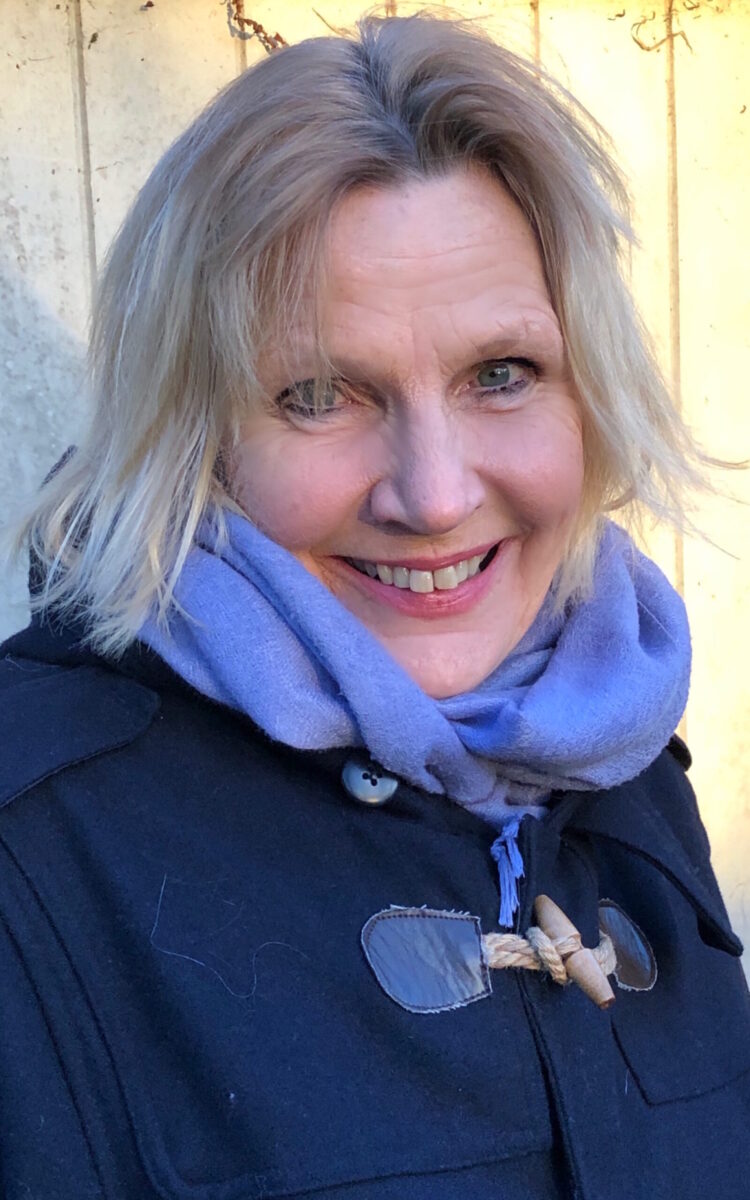 Well, stone the crows! Some good sensible suggestions from our boffin-scientist middle sister that even an ordinary mortal can understand! (We'll forgive her the 'phototropic layer' , won't we – poor old thing can't help herself). Here are a few more suggestions of how to prepare for winter's assault on our patches of green.
5. Give your rose bushes a little love. Take off the soggy dead flower-clusters unless you're leaving them for pretty hips. And only leave them then if it's the sort of rose whose petals fall off by themselves – life is a LOT too short to be fiddling about just picking off petals.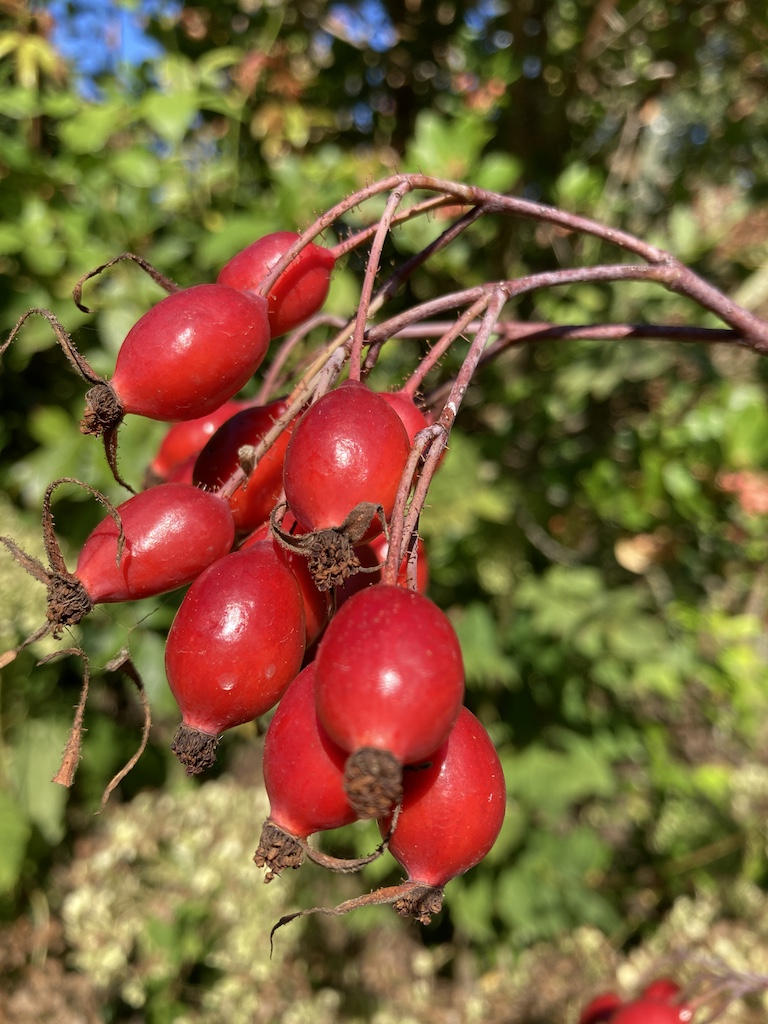 Pick off and dispose of all the manky black-spotted foliage either on the bush or on the ground around it (don't compost it though – nasties like black-spot and rust can overwinter). Lastly, chop out stems in the middle that look like they're crossing and clogging up the works, and shorten any very tall stems, or a ferocious winter gale can make the roots rockier than a meringue showstopper in the BakeOff tent.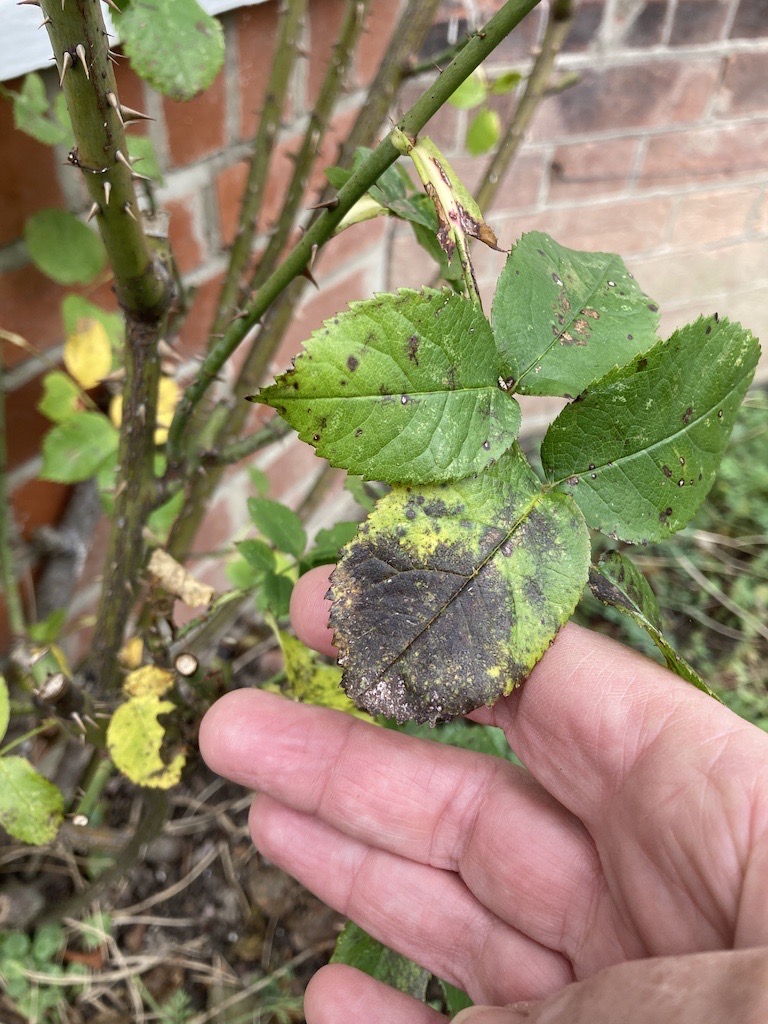 6. Get picky! What on earth is the point of growing all those flowers, fruit and veg, if you are just going to let Jack Frost make mincemeat of them. So get out there, gather all your mellow fruitfulness in. If you just can't face one more marrow thingummabob, or apple oojamaflip, give 'em away – nothing says 'Happy Autumn, dear friend!' (Trans. 'We've got too many of these') more than a bag full of misshapen cucumbers; hazelnuts you can't be faffed to crack open, and an inedible pumpkin.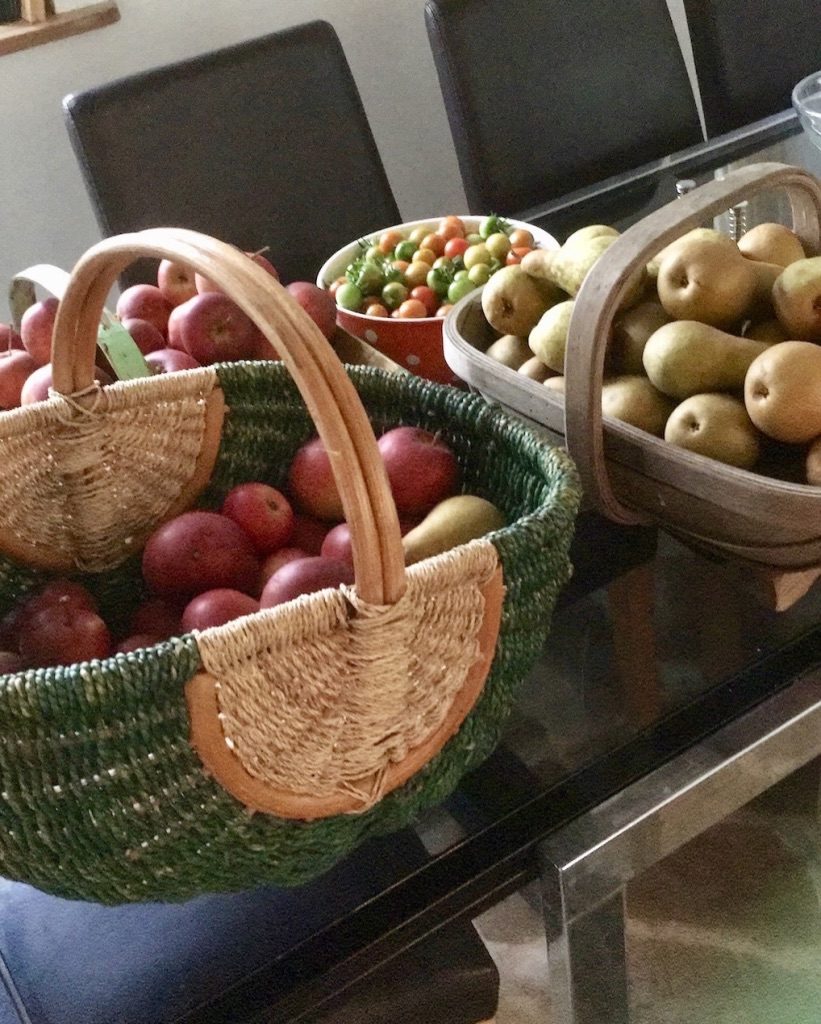 7. October is definitely 'Tidy-up Time in the Playroom' – cut back the perennials that age disgracefully (resisting any urge to reference Caroline here – oops, it just slipped out) and neaten the paths and hedges one last time – winter is all about 'Bones' and 'Structure'.
While you're rootling around in the undergrowth, do keep a look out for self-seeded little treasures – hellebores, aquilegias, rooted strands of honeysuckle or Virginia creeper…….Pot them up to grow on, tuck them into the still-warm soil where you want them to grow, or give them away. Ain't Nature wonderful?!!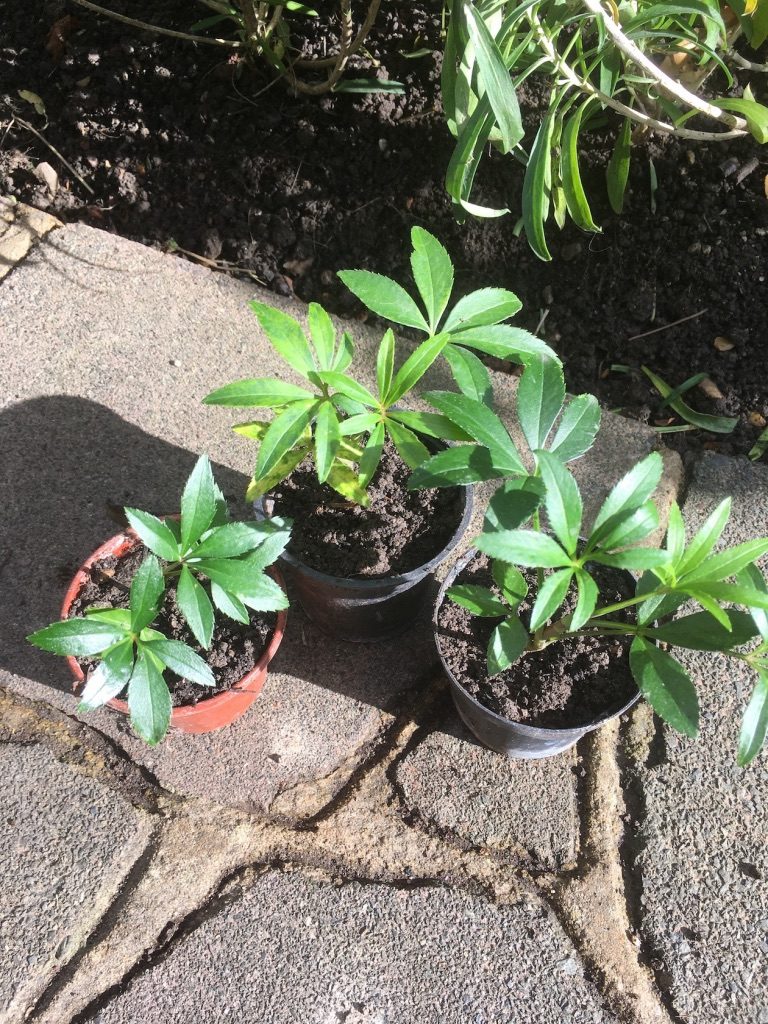 ---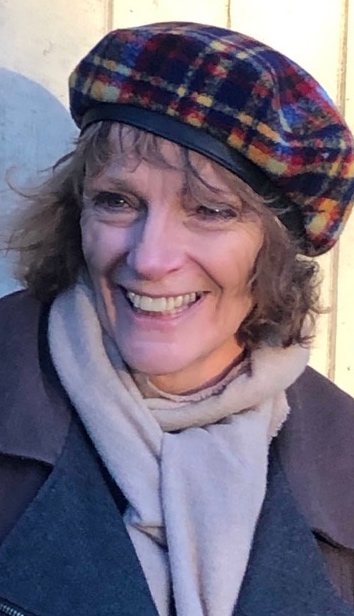 My sisters think I'm too clueless/lazy to do any winter preparation, but actually it's just that I approach it like a normal person instead of a hyperactive obsessive.
8. Dahlias – Neither E nor L are dahlia enthusiasts but I love them. I'll be lifting my dahlia tubers this month and, (pause for Laura to properly shudder) also those of my fantastic Begonia 'Glowing Embers'. How did I not know until now that you can overwinter begonia tubers? Like Lady Bracknell and lost handbags, Laura is appalled one should want to grow a begonia once, let alone twice.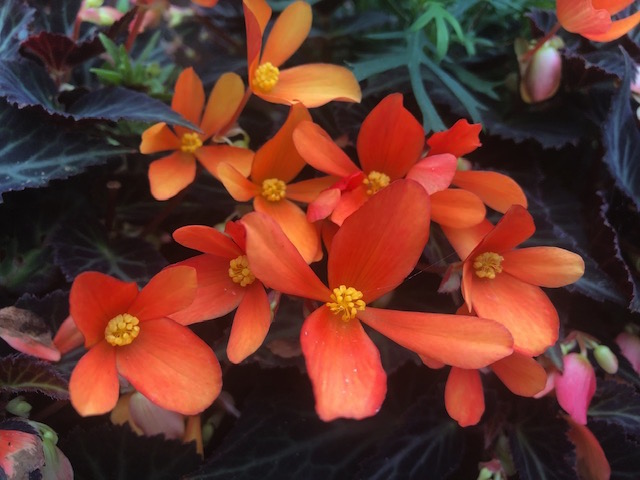 9. Streptocarpus – yes it's all change right now. While the tender outdoor plants must come into the greenhouse, the even tenderer (is that a word?) plants must come from the greenhouse into the actual house… my streptocarpus among them.
This is another plant of which my sisters don't approve and their exasperated silence accompanied my purchase of five plugs for £10 at Chelsea two years ago – but with very little care (monthly fertilizer pill and watering restraint) surely they're sufficiently spectacular to get an apology from the gruesome twosome?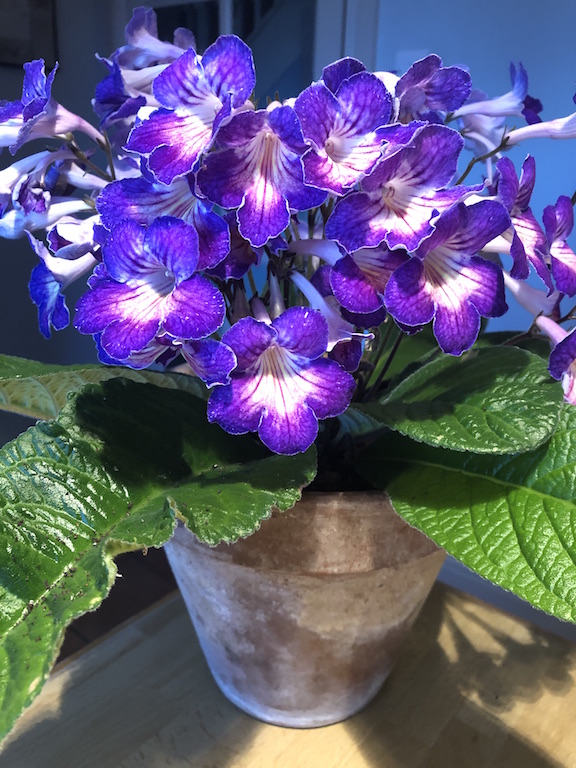 10. Paperwork – For fair-weather gardeners like me, there are now fewer and fewer days on which outdoor tasks hold huge appeal (remember I'm in the Scottish Highlands).
Now's the time to haul out the laptop to order bulbs/hedging/bare root roses (some great offers right now); research how to grow the perfect amaryllis/paper-whites for Christmas Day (the latter enjoy a slug of gin or whisky apparently – who can blame them) and transfer your scribbled garden diaries into an Excel spreadsheet.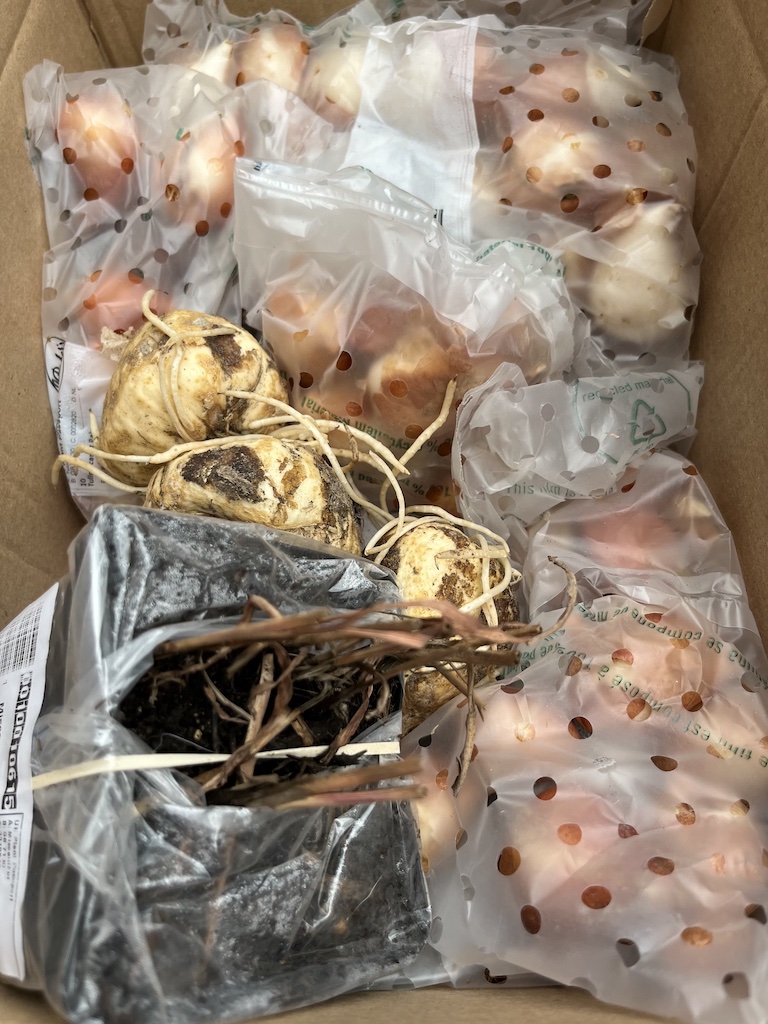 Yes I know it sounds terrifying doesn't it. But a couple of Youtube videos on Excel will see you right for this task. Dark nights are perfect for the job of transcribing your scribbled notes about what you bought and when, and typing them into an Excel file. Henceforth you'll be able to instantly find anything you bought or planted, by simply typing it into the search box. No more leafing through indecipherable scribbles obscured by spilled coffee or indeed the favourite tipple of paper-whites.
God bless technology – it's a miracle! Do give it a go and tell us how you get on…
NB – we've got some wonderful, high quality gifts in our shop – just in time to help you buy the perfect Christmas gift. Elaine and Laura are doing their 'shopping channel' bit here and making quite a good fist of it.
More NB – Do you assume you don't have the right conditions to grow grapes? You may be being too pessimistic – this vine is Louise's Great Plant this Month. Click on the image to find out why…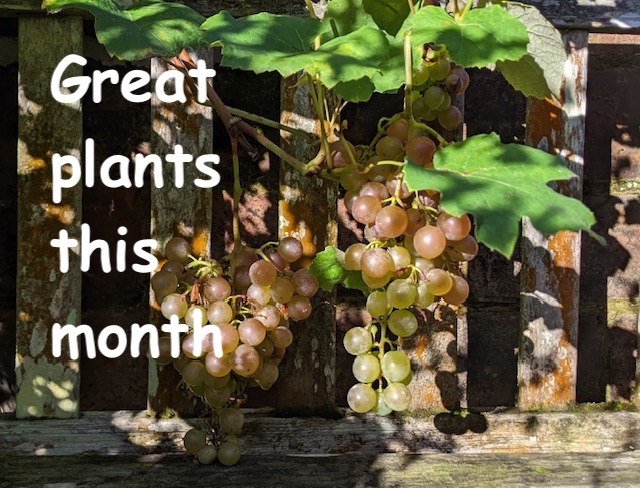 NB If you'd like a bit more gardening chitchat from the3growbags, please type your email address here and we'll send you a new post every Saturday morning.