Have you ever gone off into the garden with a wheelbarrow – and your gloves, your secateurs, your trowel, your twine etc. etc. and all of them have become muddled up with the dead-heads, weeds and stalks as you chuck them in on top of your tools? I certainly have, and what I needed was this wheelbarrow.
It arrived boxed as a kit for self-assembly, but the instructions were really clear and easy-to-follow. It took us just under an hour for it to be fully assembled and ready for use.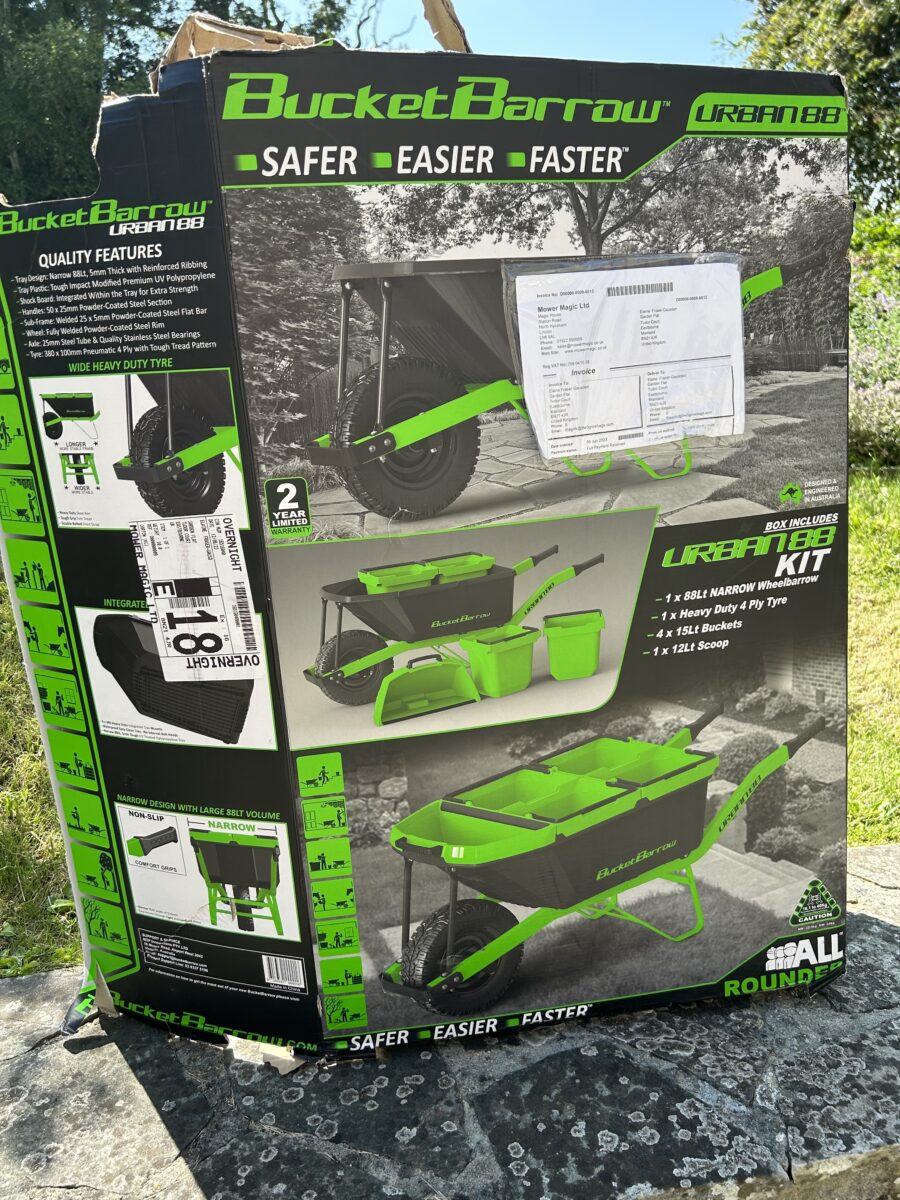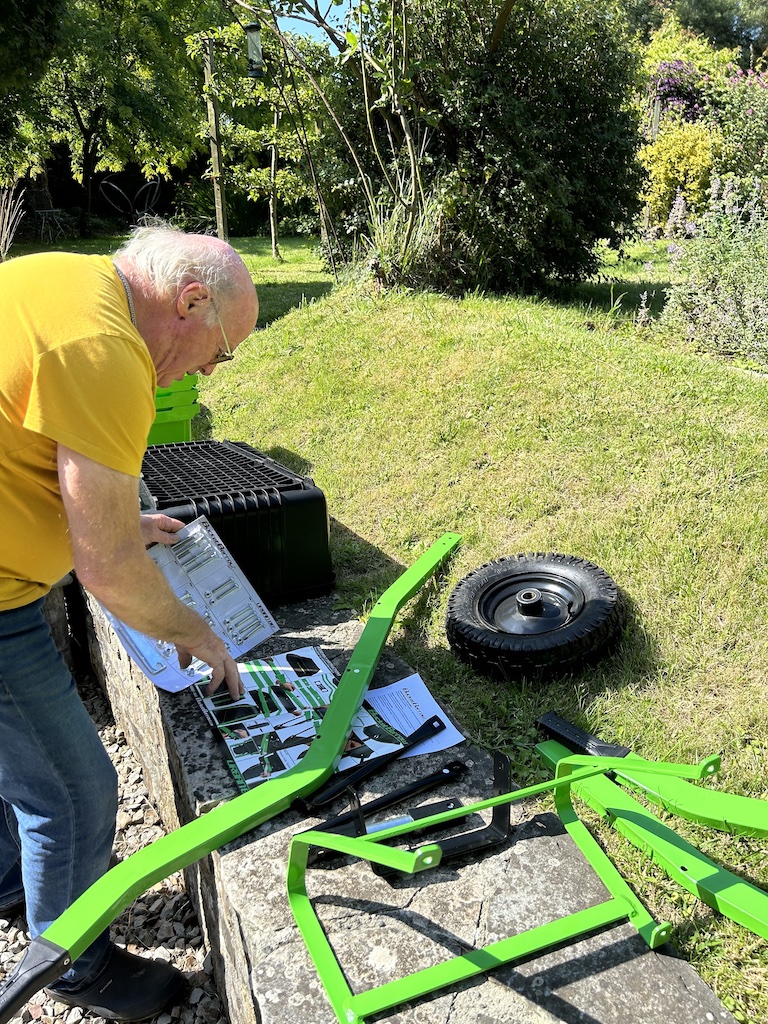 The barrow has quite a slim profile with a width of 525 mm, making it easily manoeuvrable in smaller gardens and narrow paths. It is fairly heavy for its size, but has a low centre of gravity with a strong rugged tyre – smaller conventional barrows can be prone to falling over sideways on uneven ground, but this barrow felt extremely stable and strong. The handles are comfortable and well-designed.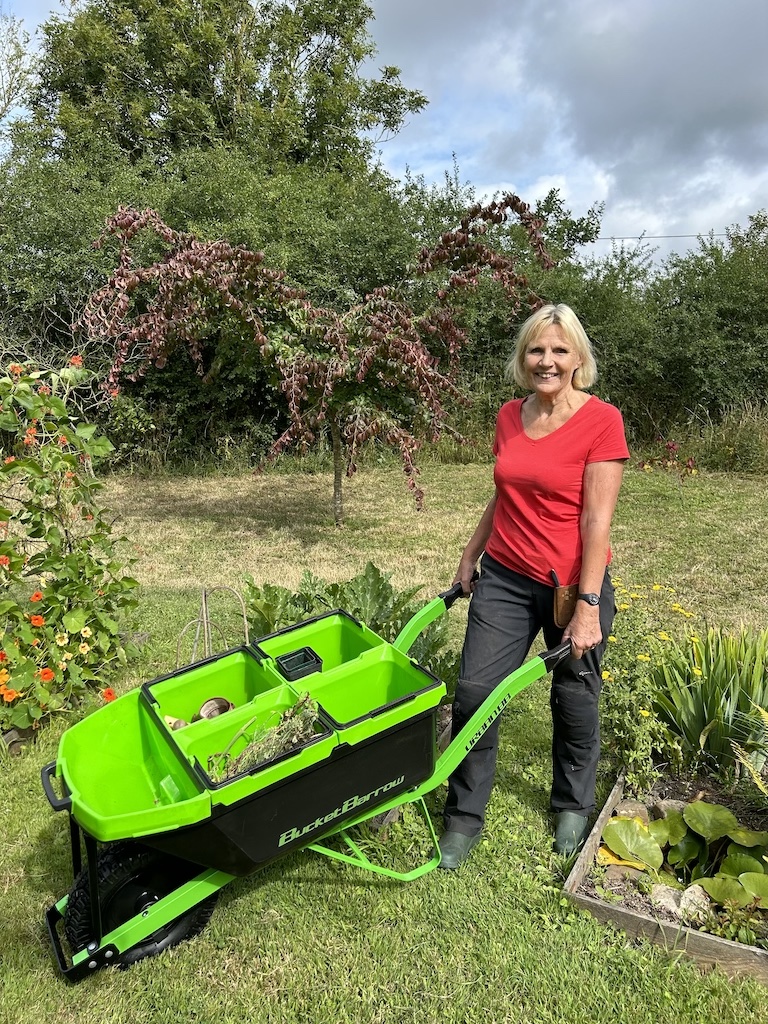 Where the BucketBarrow really scores is in the adaptability of the removeable buckets that fit inside it. Each of the four 15 litre buckets has a handle and a lip so they can clip on to the sides of the barrow. They are square in profile, stackable when not in use and have external litre markings. At the front end fits a 12litre dustpan-shaped scoop, and could easily be used as such (though I like keeping my radio in there, as I trundle round!). The beauty of the system is that you could use all of the buckets at once – or none of them. I have been using one of the buckets for tools and twine, another for pots, and been dropping my weedings into the rest of the barrow. It's simplicity itself to lift out the buckets when it's time to tip the contents on to the compost heap.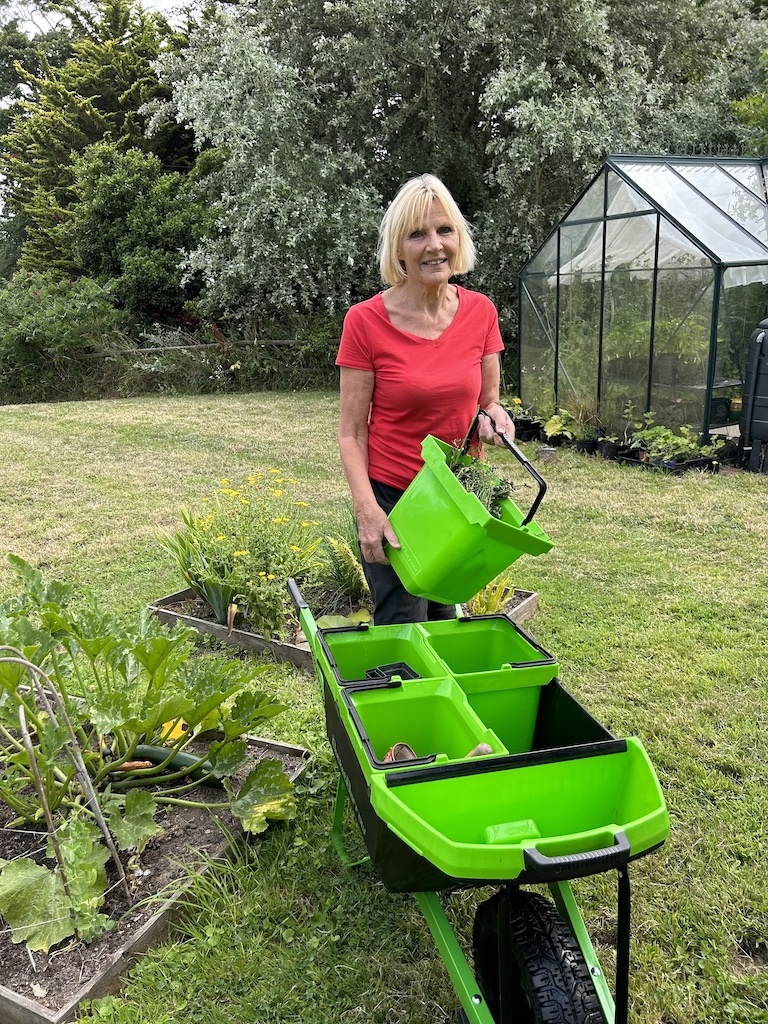 I reckon that this BucketBarrow system has been extremely well-thought-out, and I can imagine that it is going to become a go-to barrow in all sorts of garden- and DIY situations.  Isn't it great when someone takes something as commonplace as a wheelbarrow, and re-jigs the whole concept of what you can do with it.  A true case of 'thinking outside the box (or bucket)'. 
Find out more about the BucketBarrow here.