Oh crikey, everyone's getting a bit hot under the collar about re-wilding aren't they! Even the great and the good of the gardening world, Monty Don and Alan Titchmarsh have waded in ….. So this week we'd thought we'd add our two-pennies'-worth to the debate; Laura is deeply troubled by the whole concept, Elaine has some practical solutions whilst Caroline thinks it's a great excuse for lazy gardeners.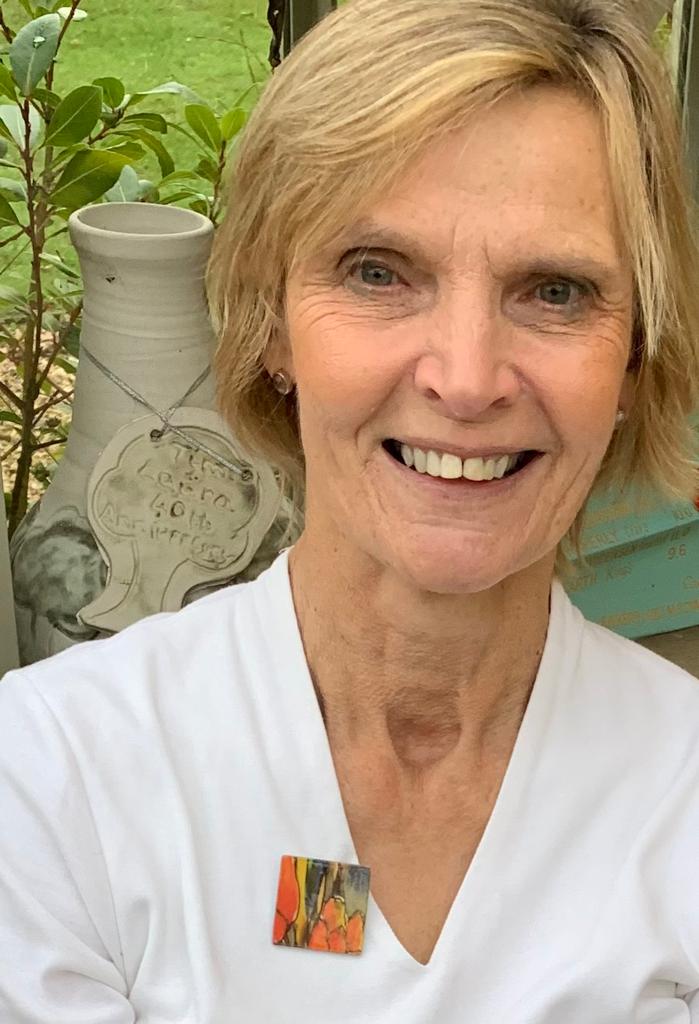 Laura – I always give a little shudder when people announce that they are going to 're-wild' their garden as it implies a completely hands-off approach to let nature find a happy balance on its own. As any trained ecologist will tell you, relinquishing control of your patch to nature sets in train a well-evidenced and relentless process called 'ecological succession'.
The first phase of this process will see your garden overrun by 'ruderal' plants such as thistles, nettles, docks and mayweed who are adapted to colonise newly available habitats. For a while you might be delighted with the caterpillars and bees that flock to your little nature reserve and indeed it can be a lovely sight (as in our feature picture today).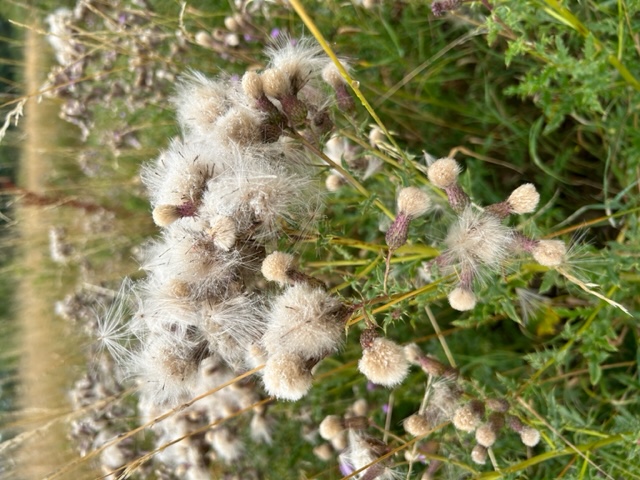 But the pretty thistle stage moves quite quickly over the next two or three years into the next phase which almost invariably involves brambles and scrub species typical of your area such as elder, hawthorn, blackthorn and willow.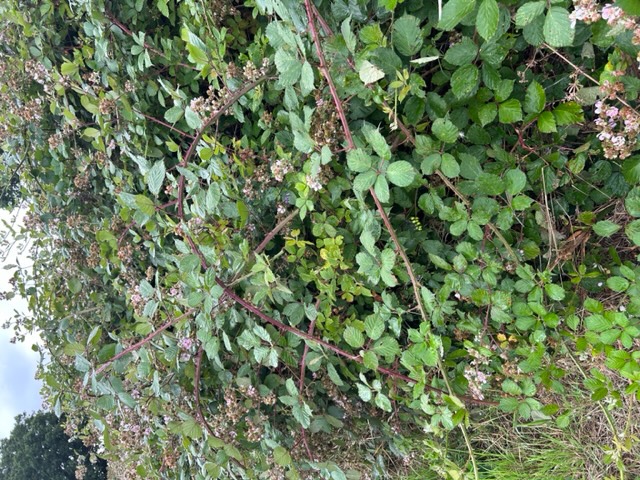 The bramble/scrub phase can last a good 20 years, whilst somewhere in this tangle of undergrowth some oak or pine saplings will start to stir and push their way steadily through to start to eventually dominate and establish what is the final natural 'climax community' of 95% of the British Isles – woodland.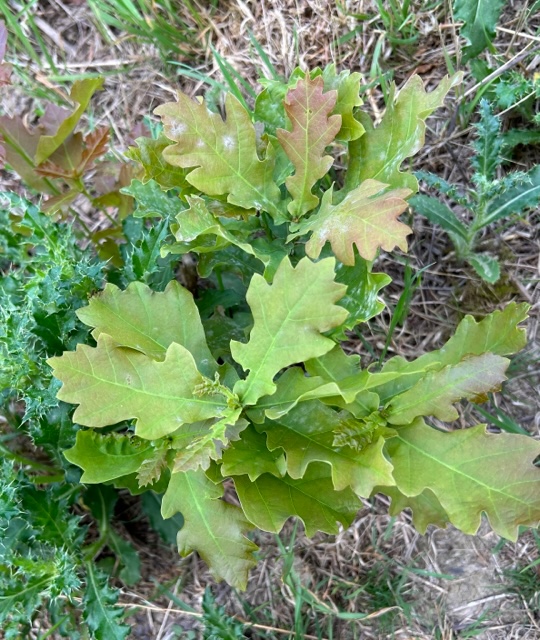 Now it's true that ancient woodland is a valuable habitat which we need more of in the right locations, and after about 400 years of non-intervention you will have a pocket of mature woodland in your back garden that might support a tawny owl or two and maybe a fox earth. But along the way you will have depleted so much of the precious wildlife that has adapted over millennia to live alongside us in our wonderfully diverse old fashioned garden habitats, with their ponds and their rockeries, their lawns and their borders, their veg patches and fruit trees.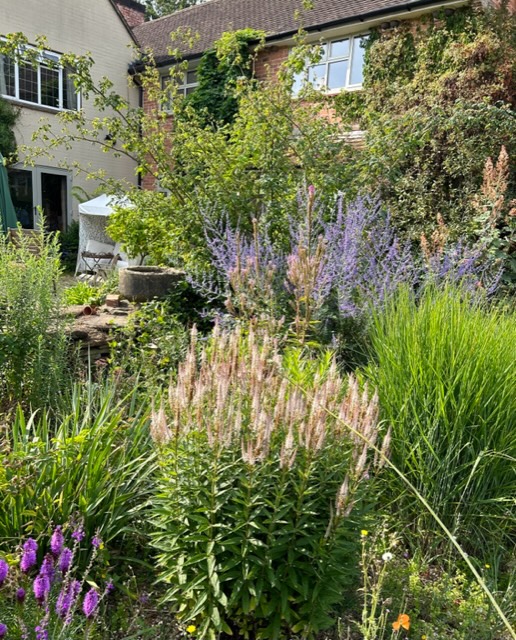 For the fact is that some of the most biodiverse ecosystems in the UK are 'plagio-climax' communities, habitats that have been held back from reaching the ultimate woodland climax community by human management such as grazing, cutting, harvesting and, in my humble opinion, gardening. These include treasured places such as hay meadows, chalk grassland, lowland heath, coppiced woodland and …. proper gardens, each with their own specialised range of flora and fauna.
---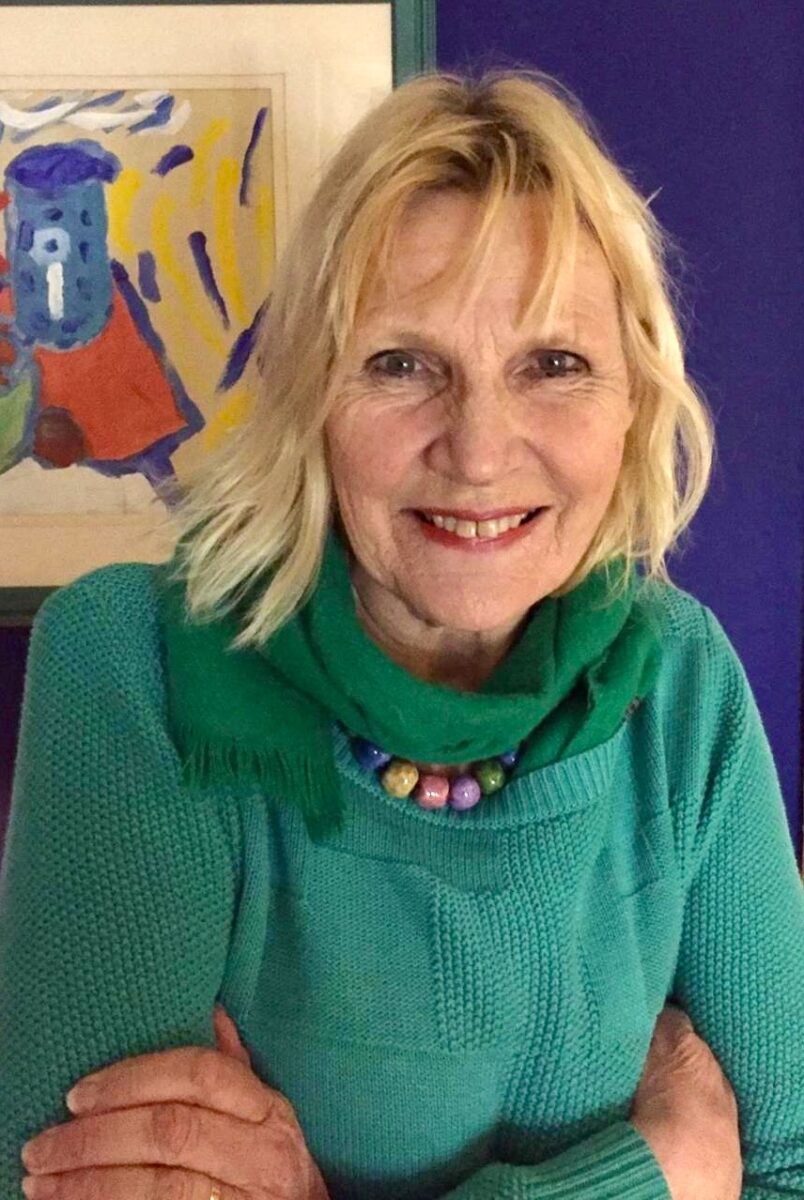 Laura, you are taking your doom-mongering to impressively Olympian levels this week! Time for me to add a bit of perspective. You really don't need to abandon your whole garden to 'scrub species' in order to make it more wildlife-friendly. So don't.
There are four easy ways to do it:
Don't use any of the chemical herbicides and fungicides so beloved of gardeners in the 60's and 70's. If you kill all the tiny insects, where are the next species up the food chain going to find their food? And you have no idea what else you are harming by using poison. I was talking to someone yesterday whose friend's dog died from eating slug pellets. Don't even mention the poor hedgehogs. Let's learn to live with some aphids and blackspot etc. around the garden (or only use natural pest controls).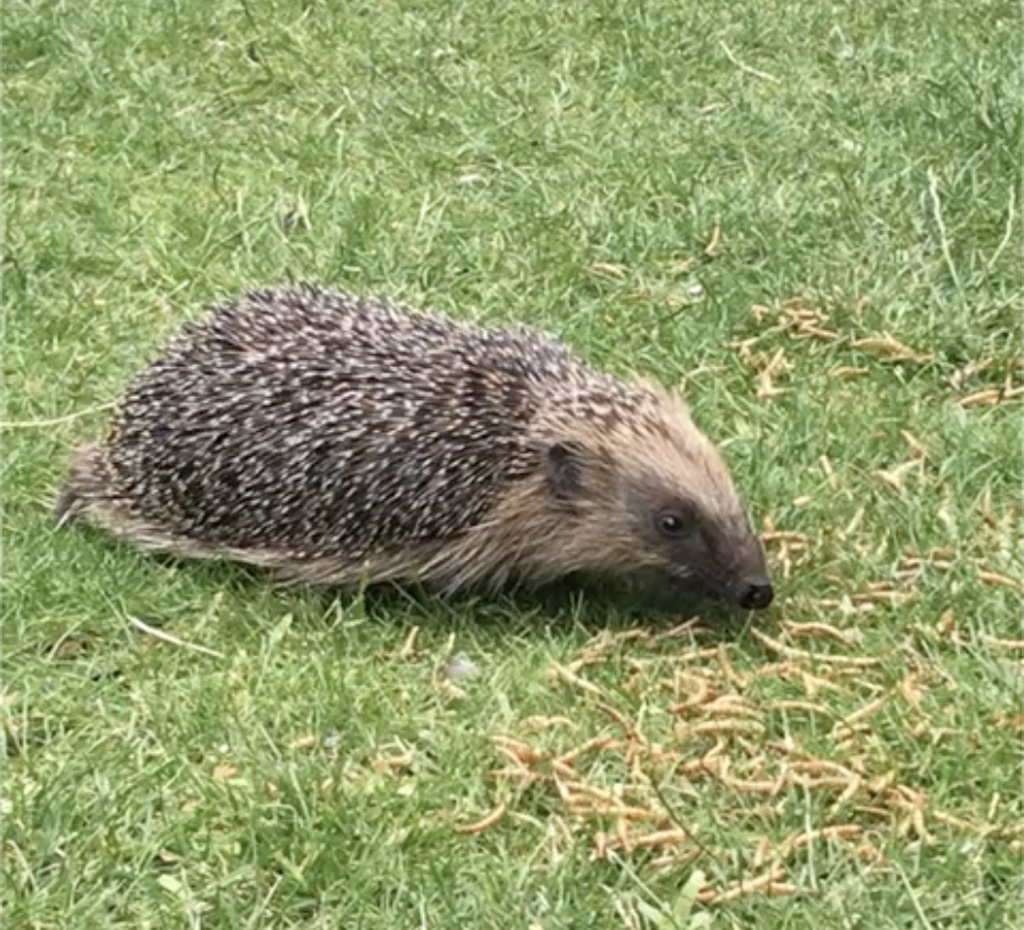 2. Have some water in the garden. Anything from a tiny tub with a miniature water-lily to a lake full of swans attracts a whole new raft (see what I did there) of wildlife. By creating different habitats, the range of wild creatures that you are supporting is vastly increased.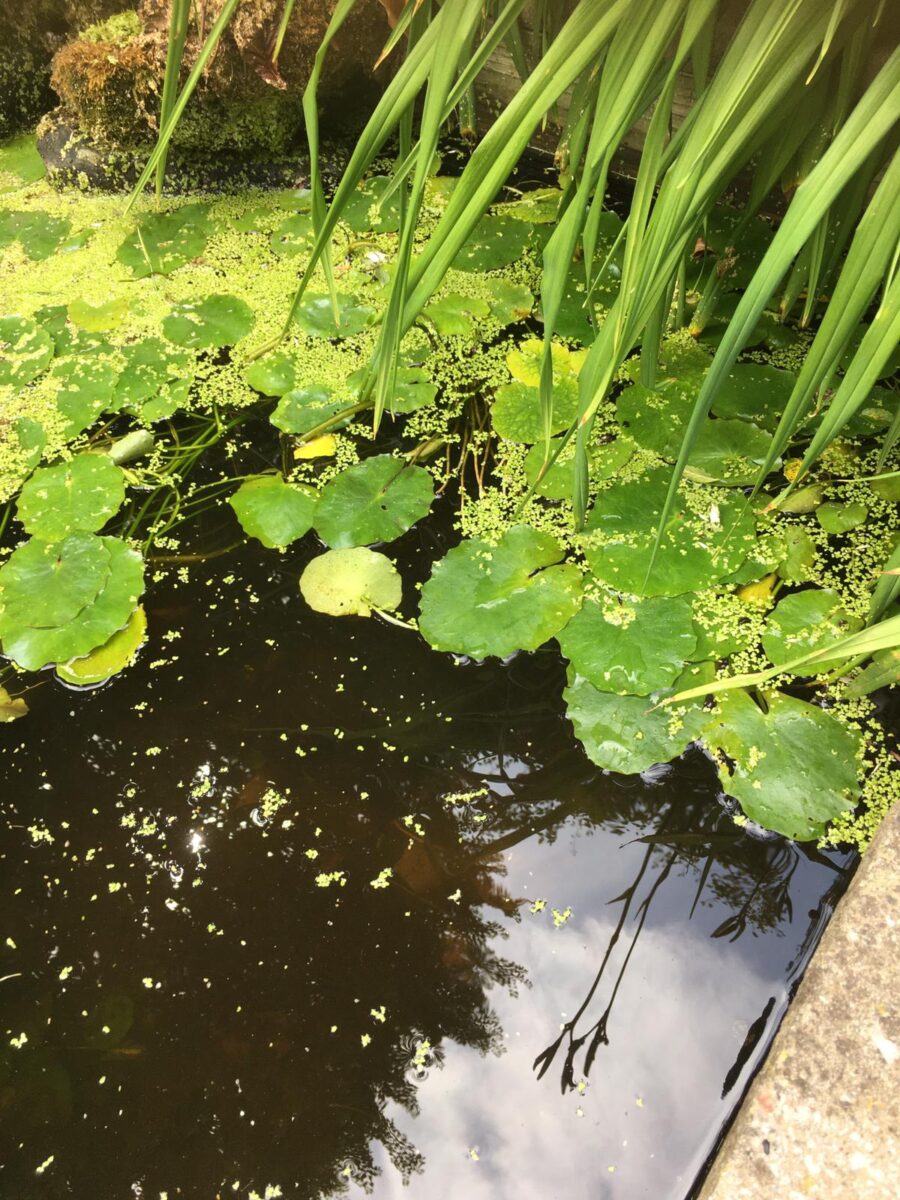 3. Be aware of plants that are fabulous for pollinators – they don't have to be thistles and brambles, you know. Poppies, cornflowers, daisies, foxgloves, lavender, single roses, catmint, salvias, verbena…… truly a huge number of popular garden plants are always swarming with happy insects and butterflies. If you have a corner for a few nettles, great. But you don't have to.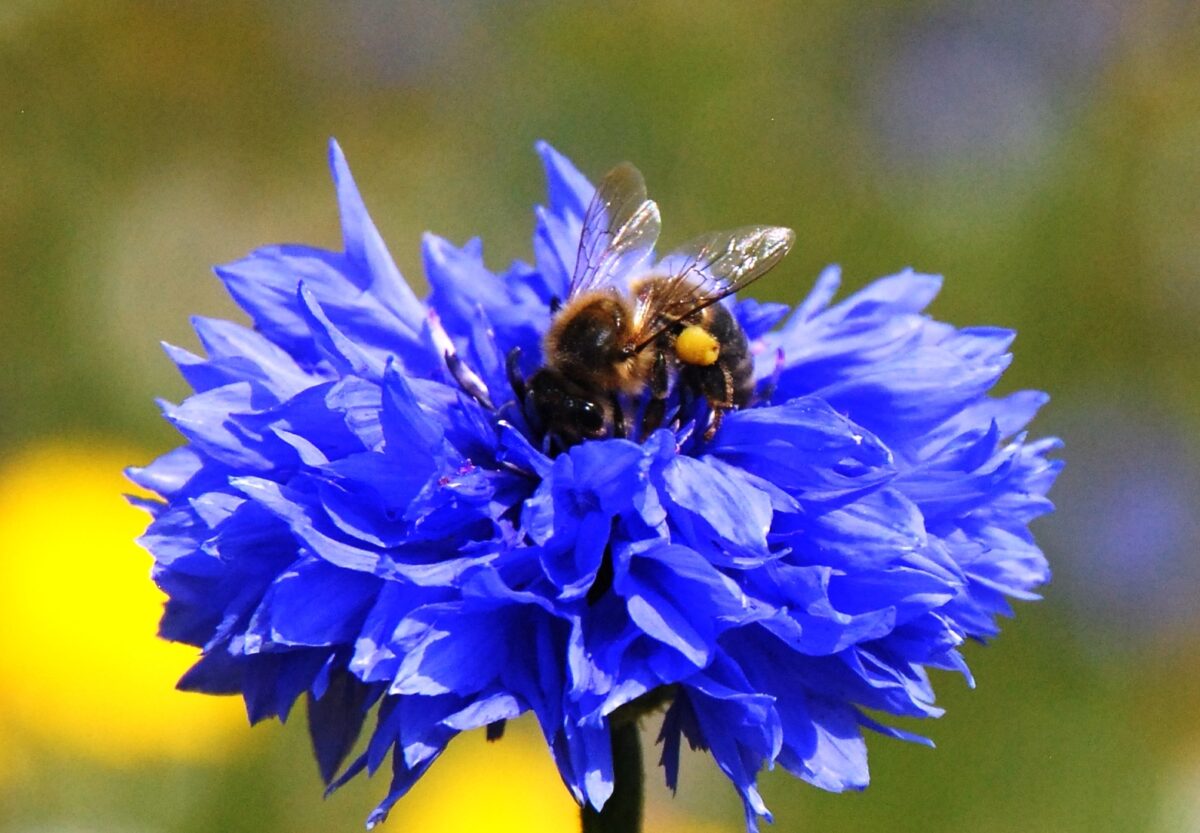 4. Have somewhere for wildlife to live and hide – trees, bushes, hedges, long grass…anything like that. The wild things love being in our gardens, they just don't want to be seen all the time.
See. No need to worry about the difference between climaxes and plagio-climaxes, just do your gardening with a little more care for the critters.
---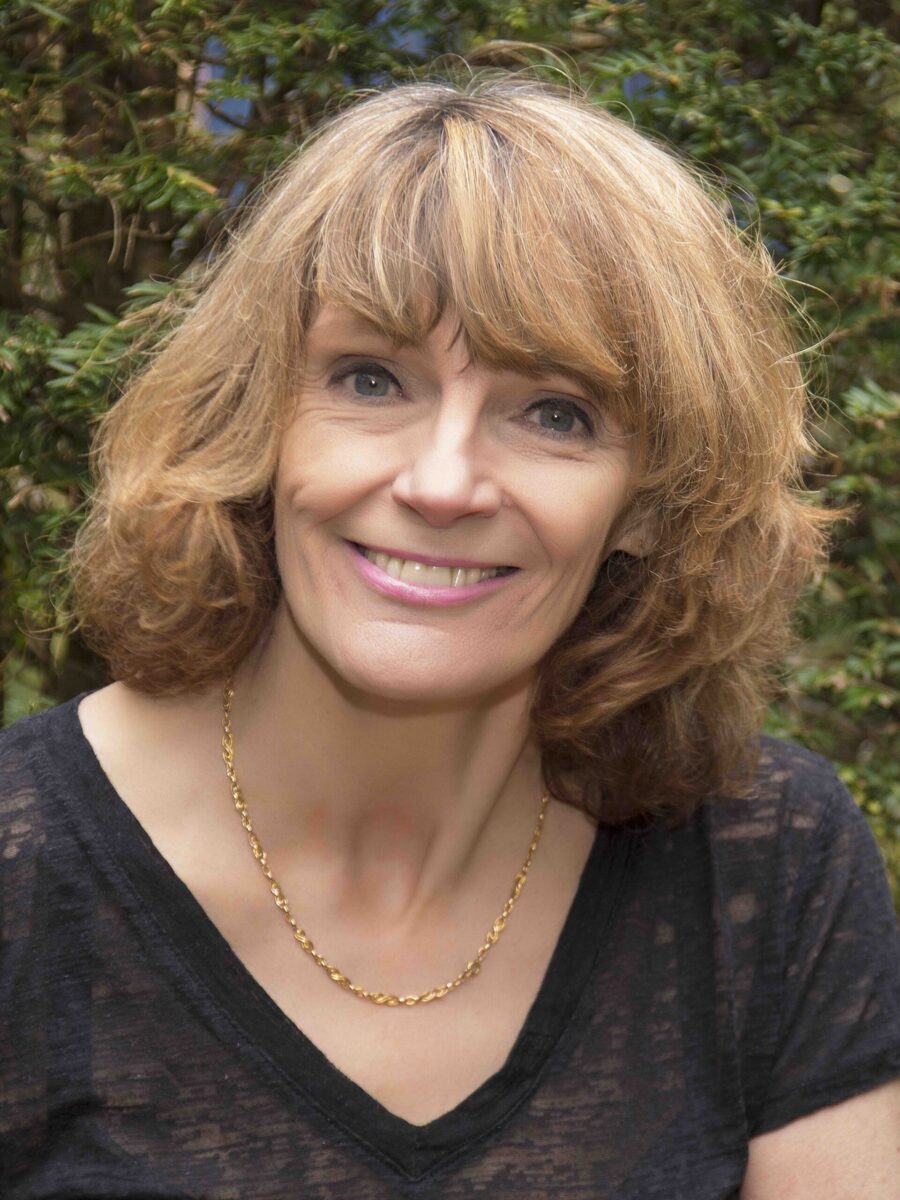 That's all very well but between slugs, snails, a wasp byke, plagues of midges and a hornets' nest (this afternoon), wildlife has already got pretty much the upper hand in my Highland garden, without a single bespoke pond or rotting timber pile being specially commissioned.
Most of us don't actually have time to manicure all of our gardens in any case. Without wanting to compete with David Attenborough I've noticed my cultivated flowers largely attract bumble bees and butterflies (in a wonderfully Instagrammable way), while the bits I've basically given up on – the dishevelled nettles, docks and cow parsley – well it's a more motley crew in there – hover flies , horsefly type jobs and other undateables of the insect world.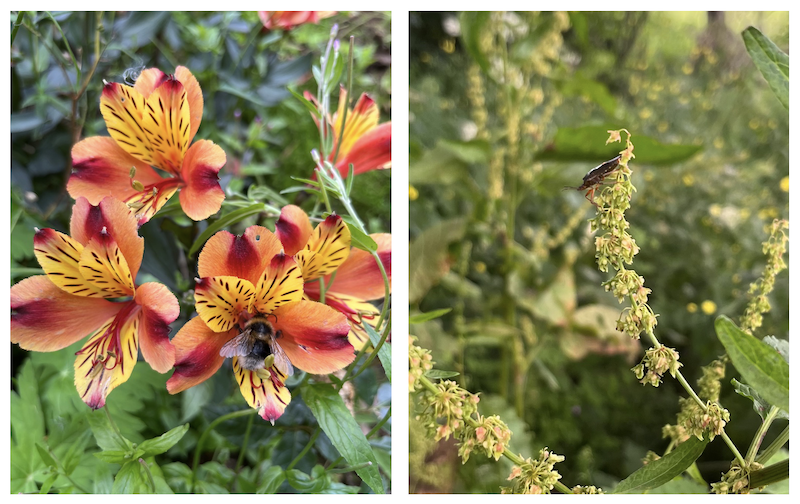 This all seems fine ecologically and the only thing left for me to do to be in with a shout for 'Gardener of the Year', is mow a couple of paths through my scrubland – signalling that this mess should be considered fully intentional and possibly hand-sown, then top it off with a highly visible sign saying 'Pollinators welcome 🐝'. See what I'm doing here? Follow me for more gardening tips.
PS I notice Sarah Raven is currently selling cow parsley seedlings at around £2 each. Our grannie must be turning in her grave. There's money in them there 'weeds'!
We'd love to hear how you feel about this topic – do write in and join the debate.
We've just taken delivery of the perennial spades we've been looking forward to for ages. You hardly ever see Monty or Adam without theirs, and Laura has made a short video about using one. We are thrilled to say that we now have them in our online shop – do have a look…