I Want to Like My Garden
by Rachel McCartain
A review by the3Growbags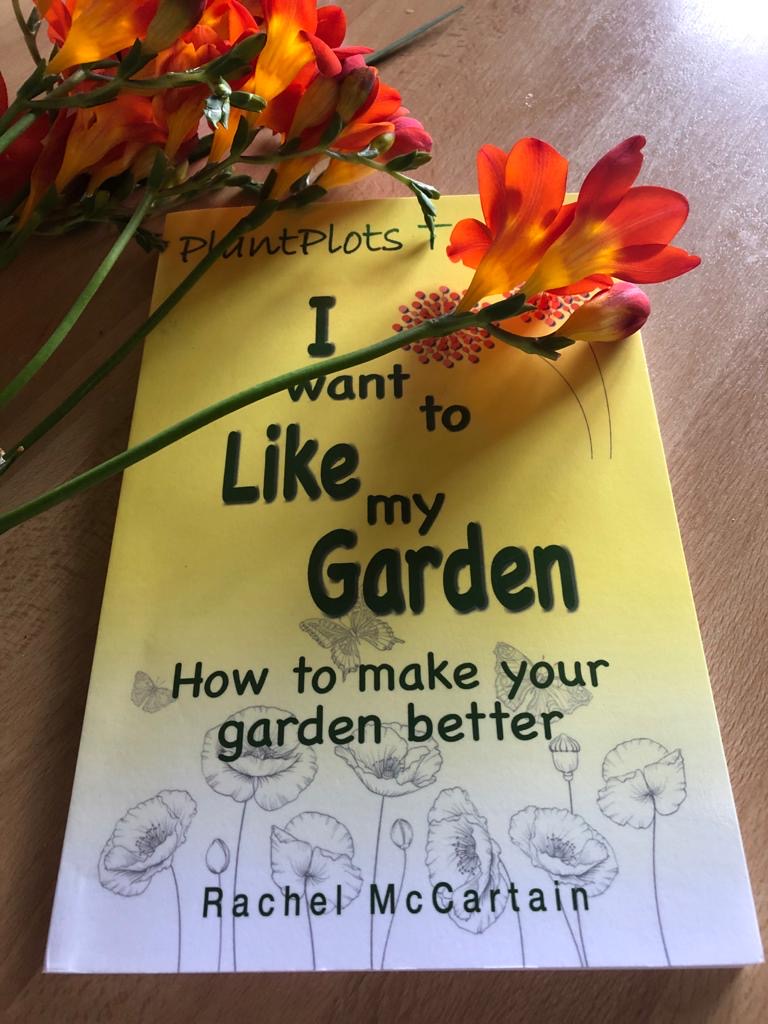 This book starts with the premise that gardening is a boring chore, which probably echoes the feelings of a lot of people. Starting from this rather negative outlook, it launches into quick fixes for this attitude, and we enjoyed the unusual analogies with clothing!
It's aimed at beginners, and the section about how to lay out a small garden would be particularly helpful here. Our 'junior growbag' Caroline loved it – finding it ideal for her 'Help – what do I do?" approach to gardening. There is a very strong emphasis on the environment, and one of the chapter headings is even 'How your garden can help save the world' – so very on-message about the boost we gardeners can provide to biodiversity.
There are plenty of good tips for first-time gardeners, and we found ourselves nodding in agreement on the subject of misleading plant-labels, the advantages of nurseries over garden-centres, power tools etc. The concluding lists also look a very useful resource.
The book's layout is very busy – good for butterfly-minds who like lists and bullets but tricky if you like to work methodically through a 'garden journey'. The thrust of the book can veer between how to enjoy your garden and a mission to combat climate change, but it has a lot to offer the new or reluctant gardener.
We also very much liked the emphasis placed on the idea that a garden doesn't have to be perfect to make you happy – an important message for all of us!
NB If you'd like to get more gardening chit-chat from the3growbags, please enter your email address here and we'll send you a new post every Saturday morning