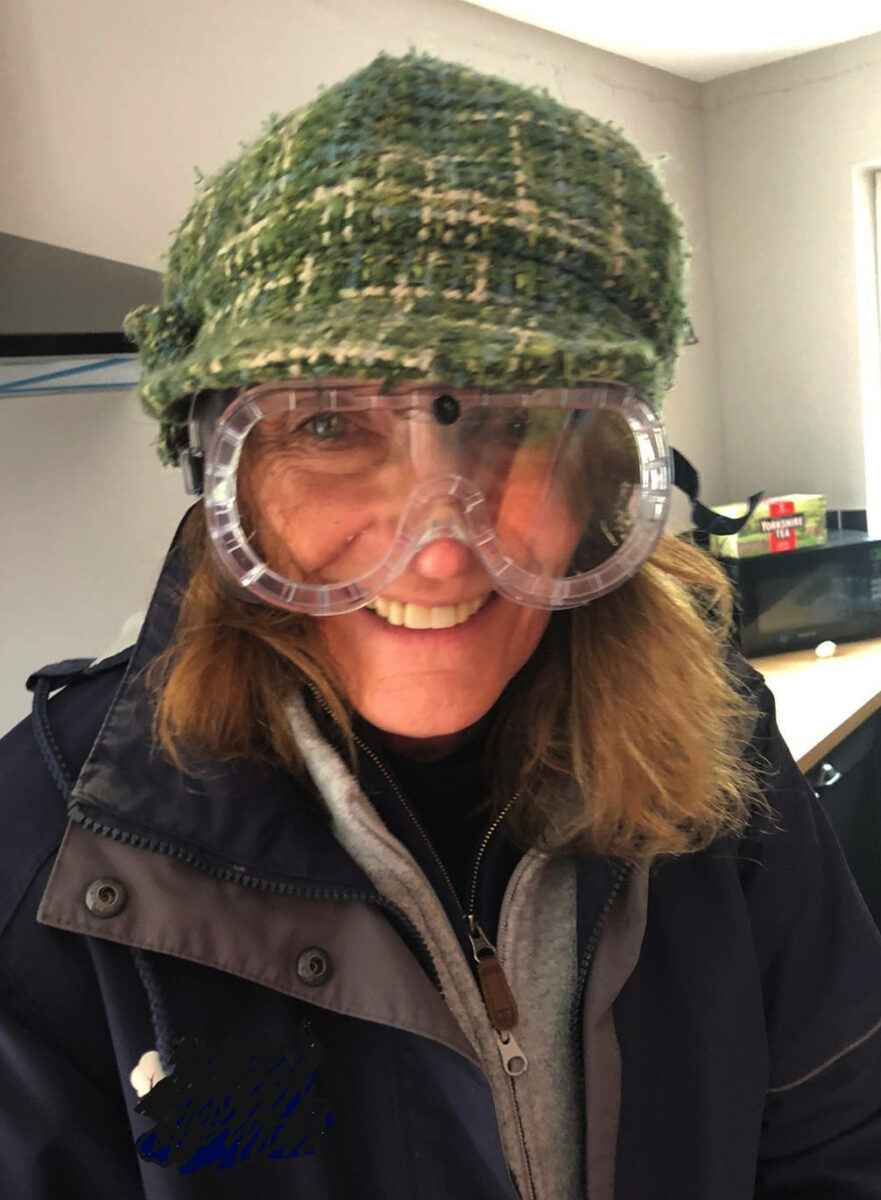 WORX WG186E.9 36V (40V MAX) Dual Battery Brushless Multi Garden Tool
The move from hydro-carbons to electricity has reached garden equipment big time this year – and we don't think you'll be disappointed.
I was delighted to take up the offer by Worx to try out their electric strimmer this summer – specifically the Dual Battery Brushless Cutter/Trimmer/Pruner.
To be honest I've always thought strimming was more of a boys' occupation – I know, I know – but tell me I'm wrong! Ladies, the introduction of this battery-powered model might be where we join the cast.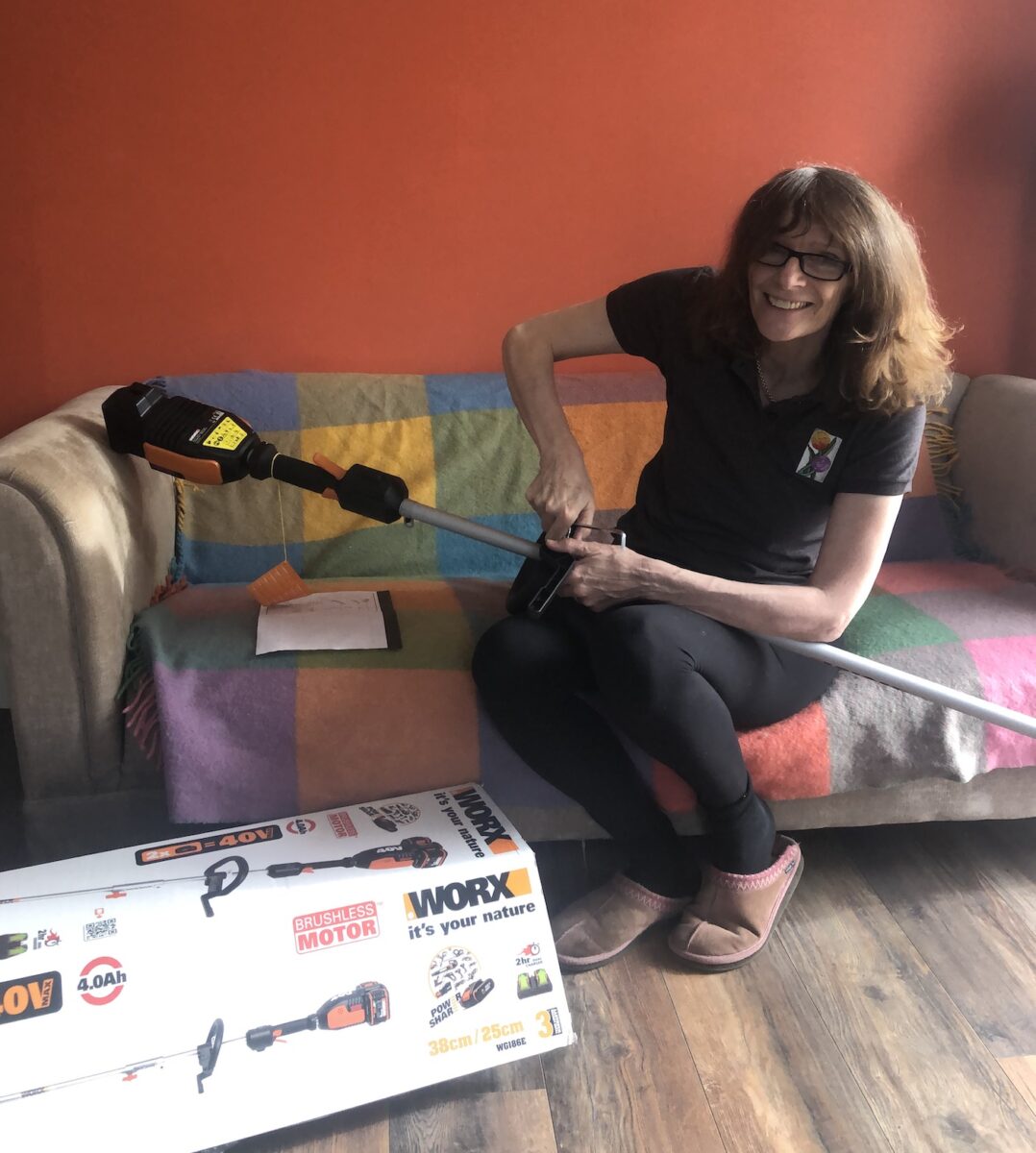 First off, it's very easy to assemble. I hate following instructions but it took literally 25 minutes to put together (and came with all the necessary tools).
A quick power-up of the batteries (about 2.5 hours from flat), and off you go. None of those shoulder wrenching pull cords, you just press the button (actually two for safety reasons) and it really does roar into life.
My patch is challenging – it's self-sown grass over very rough in-fill with some alarming gradients and to be honest I did wonder whether a battery-powered strimmer would be up to the job. It definitely is! It tore through nettles, docks, even a bit of chicken wire but it was also quite comforting to know I could cut the power dead simply by releasing my finger from the button.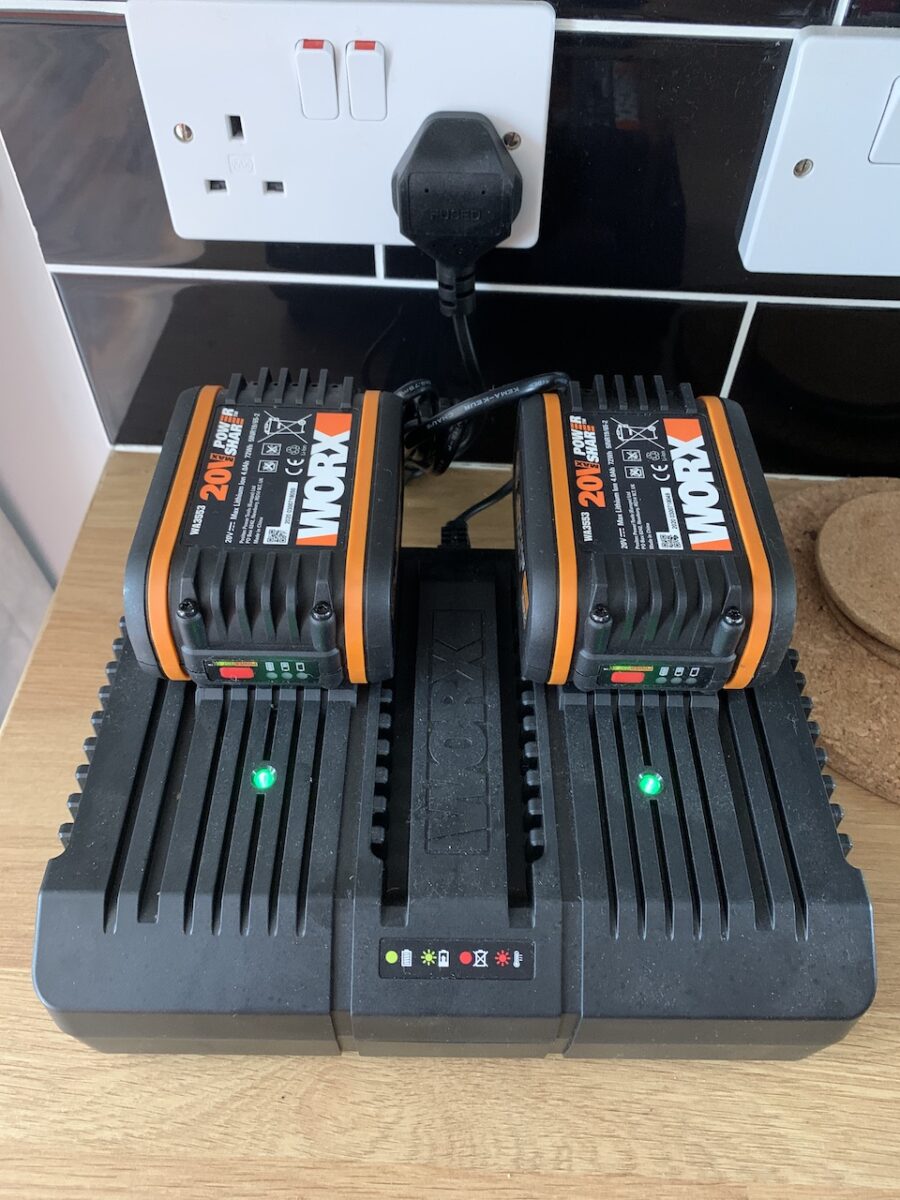 Weight? Well it's got to be quite chunky to be this effective, but if you're a regular build (ie not too delicate in which case any strimmer would be daunting), this will feel fine. Two things that might be better – you only get about 20 minutes of fierce strimming before the batteries run out – so I'd order a couple of sets or put it on the 'eco' setting which is still pretty ballsy and extends the battery life. Secondly the harness clips are made of very soft metal and came adrift very quickly.
To be honest though, I'm ready for a tea and biscuit after 20 minutes of strimming in any case, so I'm quite relieved when it conks out and although I didn't try any of the attachments, other reviewers rate them highly. You see this really is the strimmer of your dreams!
Visit the Worx website for the full selection of their battery-powered garden equipment
NB If you'd like a bit more gardening chitchat from the3growbags, please type your email address here and we'll send you a new post every Saturday morning.