Most of our chosen garden trees will be blossom trees such as cherries or crab apples which will flower in spring and be followed by berries or fiery leaf colour in autumn. So it's actually a rare and precious thing to come across a tree that saves its flower power until high summer. We three sisters each have two or three such sought-after commodities in our respective gardens and I'm going to kick off with my selection.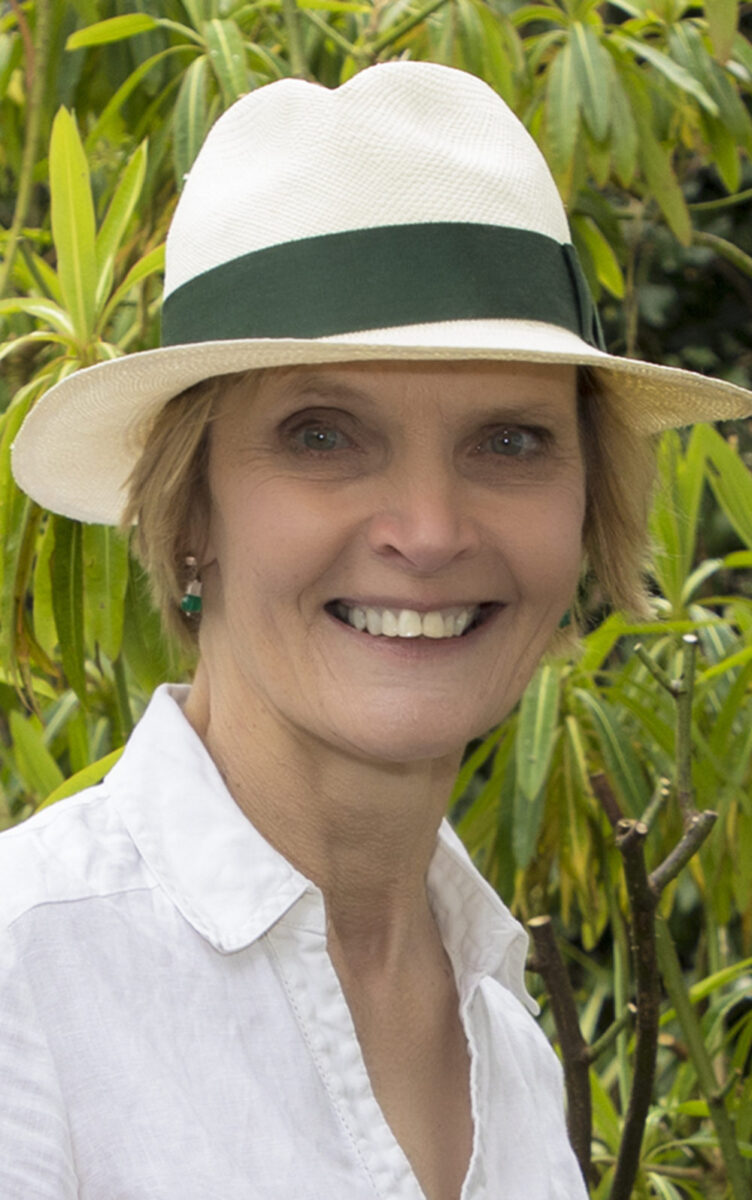 Magnolia grandiflora Most magnolias flower ridiculously early in the year and thus the whole thing can end in a 'pulled-hamstring-just-after-the-starting-pistol' type disaster if we have a late frost. But Magnolia grandiflora is the exception. It throws out its palatial lemon-scented flowers in twos and threes in tantalising bursts all through the summer months. But it's a vast tree so I am attempting to wall train mine. It's a work in progress and I do have fleeting concerns about what it's enormous roots might be doing to the house foundations, but what's a bit of subsidence when you can be greeted at your front door by a bloom as beautiful looking and as sweetly scented as this?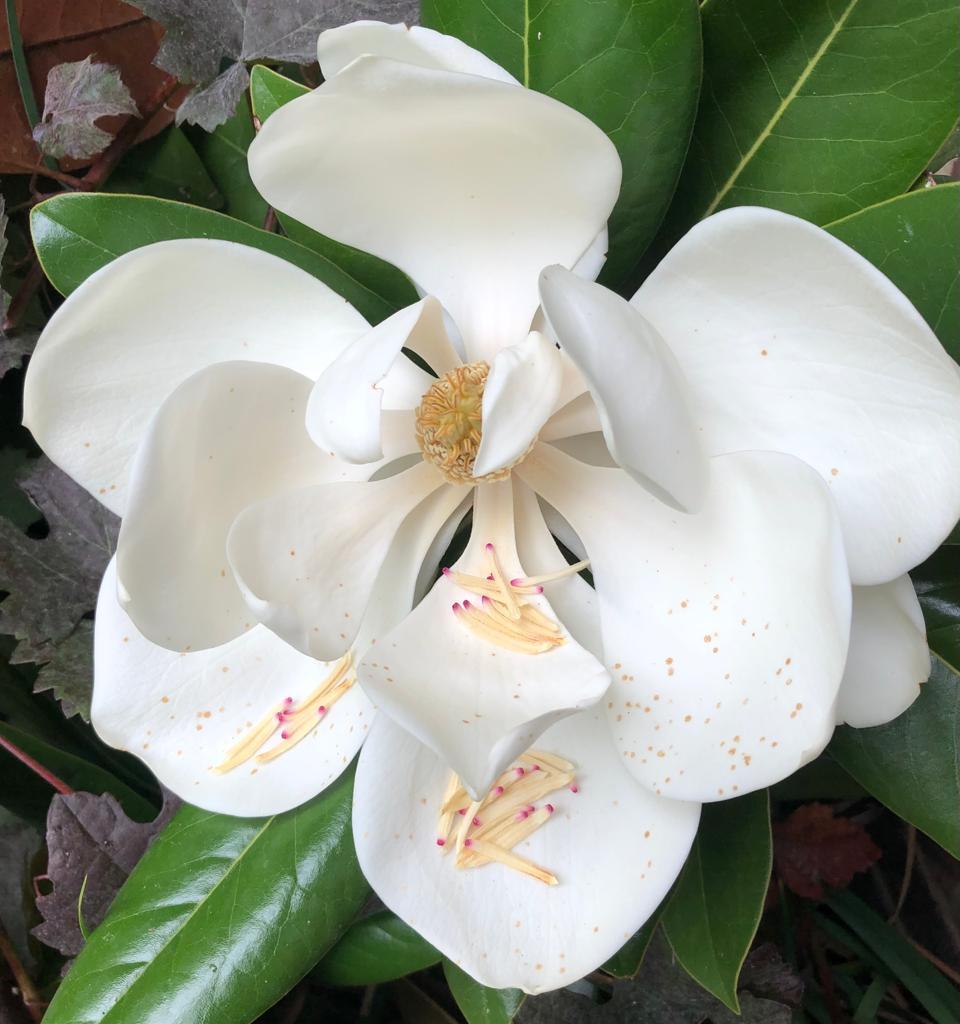 Heptacodium miconioides. This tree is a thoroughly good egg with a spreading multi- stemmed habit, bleached, peeling bark and a multitude of scented white flower panicles in August. The flowers are preceded by sublimely architectural arrays of succulent buds.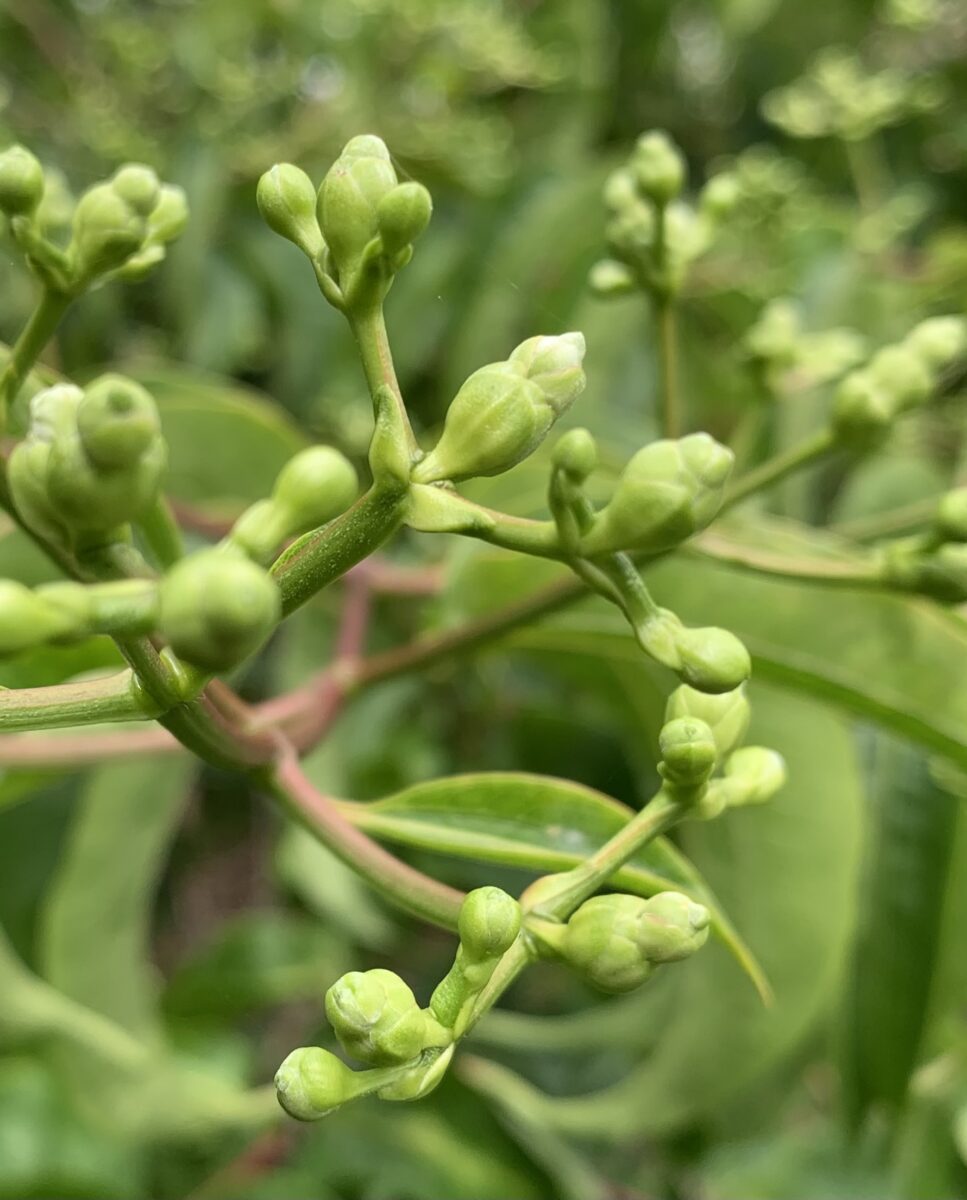 Ligustrum japonicum (Japanese privet). I'm not going to lie, I've grown this little tree for several years thinking it was something much more exciting (Escallonia bifida, to be exact, one of Christopher Lloyd's faves). Unfortunately, in a bid to outdo her sisters' plant knowledge by fair means or foul, Caroline has paid a subscription to a plant ID App which she informs us is 'always right' and has outed its true identity as a humble privet.
But despite being downgraded this is a thoroughly satisfactory little tree which keeps its powder dry until August when its conical creamy white flower panicles seem irresistible to bees and butterflies. What a waste to use it only as hedging where its flowers would be clipped out by now ….it's even been awarded our feature picture status this week.
---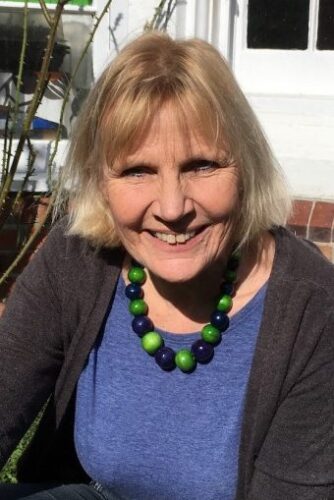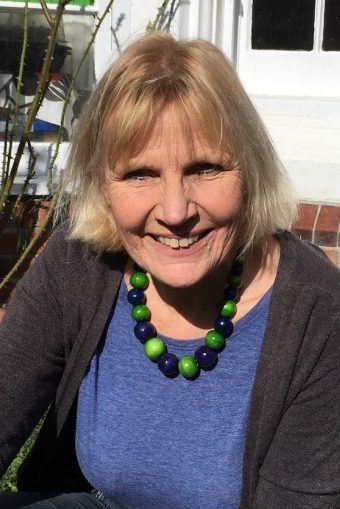 Laura makes a good point – there are so many garden-worthy trees that look fab in spring, autumn or even winter (think ornamental silver birch or the paperbark maple). But not so many that do their thing in the middle of summer. To fill this gap, I have resorted to some rather more unusual species than is my wont – much to Laura's geeky glee.
About 12 years ago, I was transfixed by a very pretty tree in a friend's garden and begged a few cuttings. To my amazement, one of them grew and I am now the proud possessor of a 15′ (5m) high Hoheria sexstylosa (lacebark) in a sheltered corner of the garden that flowers itself completely stupid in July.
Its pointed serrated leaves are evergreen and the slim branches are gently weeping (less 'Eric Clapton's guitar', more 'the reason that another name for this New Zealand native is 'ribbon wood'). Its sheets of starry white blossom are as enchanting as any spring-flowering cherry tree, and last for a good deal longer than most spring-flowering trees. The only thing I would advise is not to grow it too close to seating area – unless your idea of sweet fragrance is 'warm damp baby-nappy'.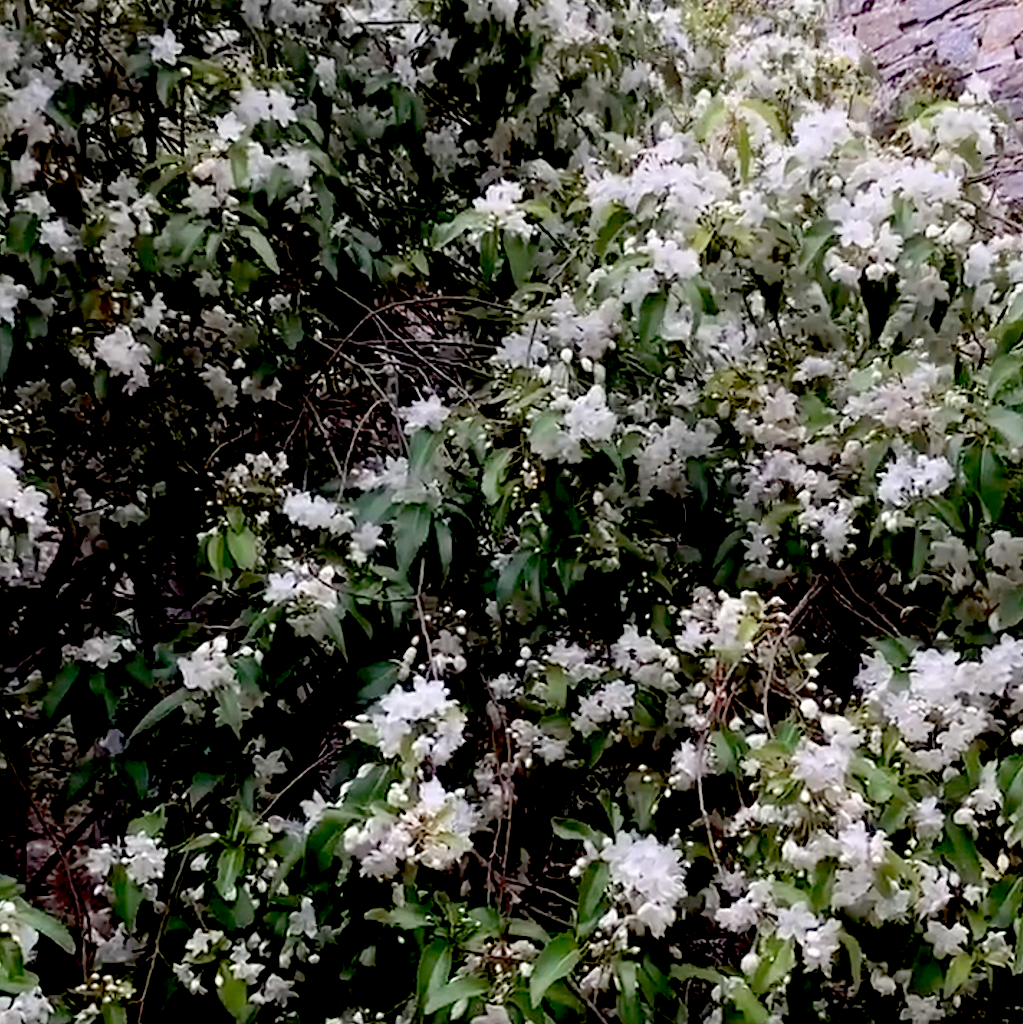 Catalpa bignonioides is often pollarded to make a multi-stemmed huge-leaved 'shrub' for trendy jungle gardens. But I have allowed mine to grow over 10 years to about 20′ (7m); I love its soft velvety leaves as they rustle in the breeze.
I know they are nothing like as big as they would be if I had wielded the loppers each year, but I'm okay with that because there is a compensation: very glamorous-looking foxglove-like flowers through July and into August that the bees adore. These showy bells are held aloft on the branches and always draw appreciative comment from visitors.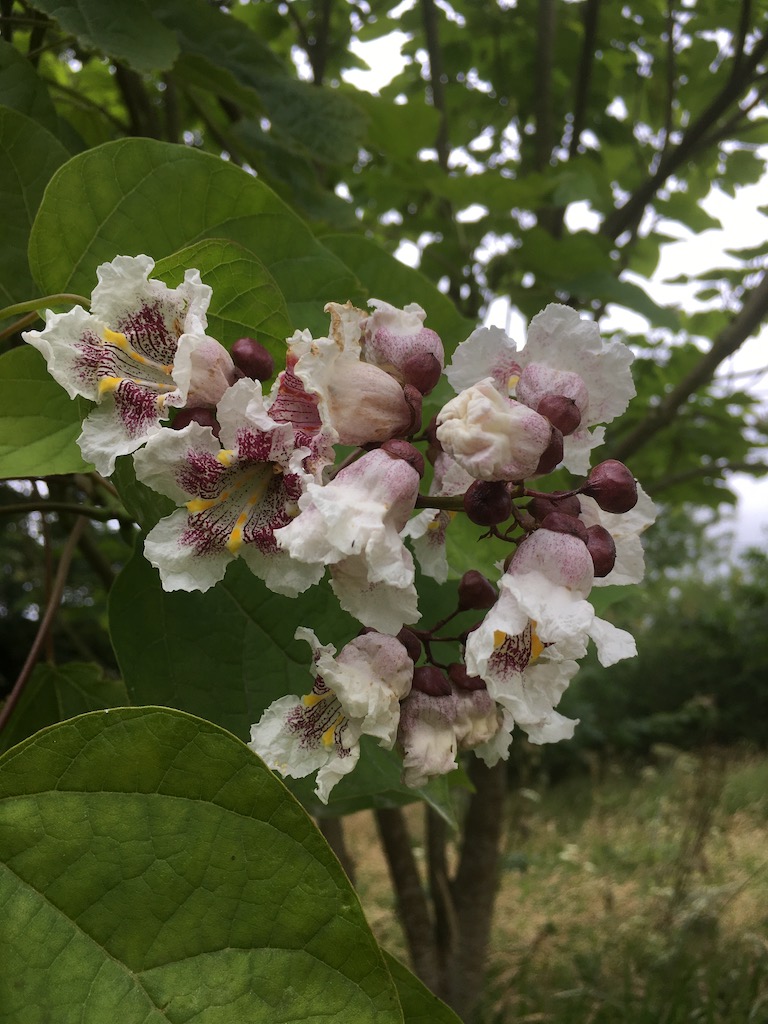 My third choice is a bit of cheat really – the main flowering period for Magnolia sieboldii subs. sinensis is mid-spring. But it puts up a stout effort with its annual second flowering and has at least 15 cupped fragrant white flowers on it at the moment.
All sufficiently singular and 'niche' for your taste this week, Laura?
---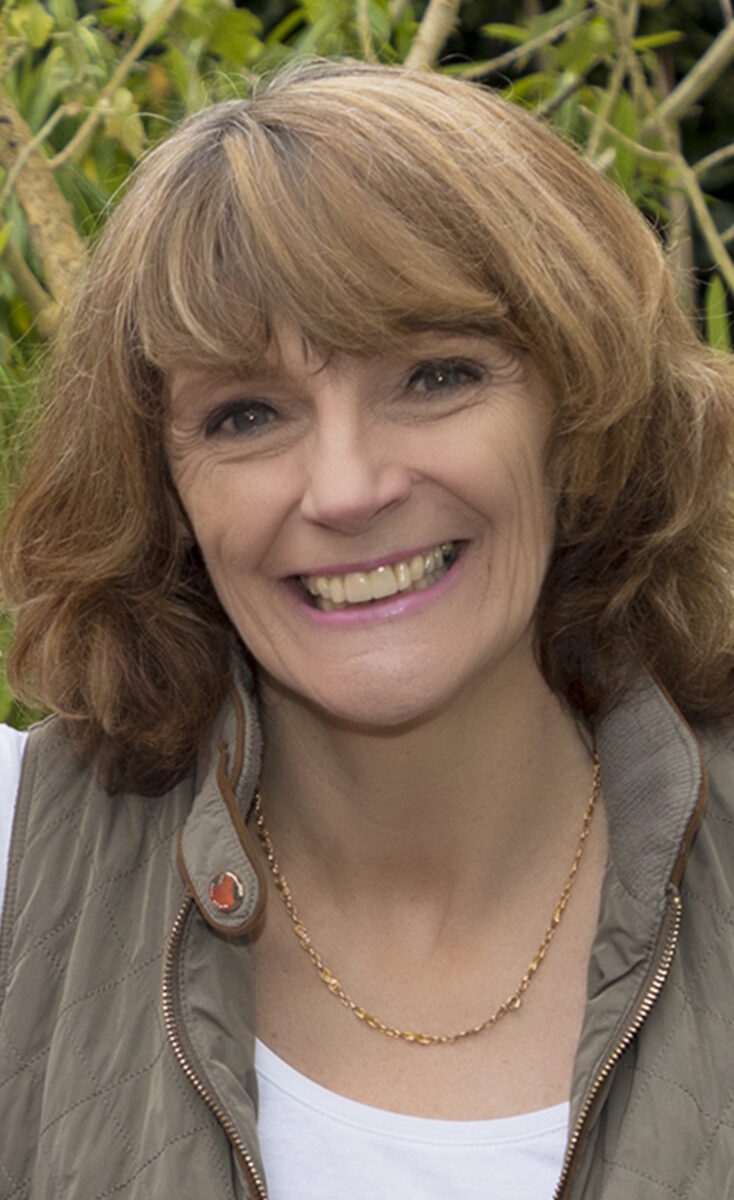 Yes my plant ID app would be going full throttle to recognise any of the above.
If only I'd had it when I first saw my recommendation for a summer flowering tree. I spotted it on a 'Scotland's Gardens' visit and ran round asking everyone what it was – as though I'd just spotted Jeremy Clarkson in Lidls and wanted confirmation.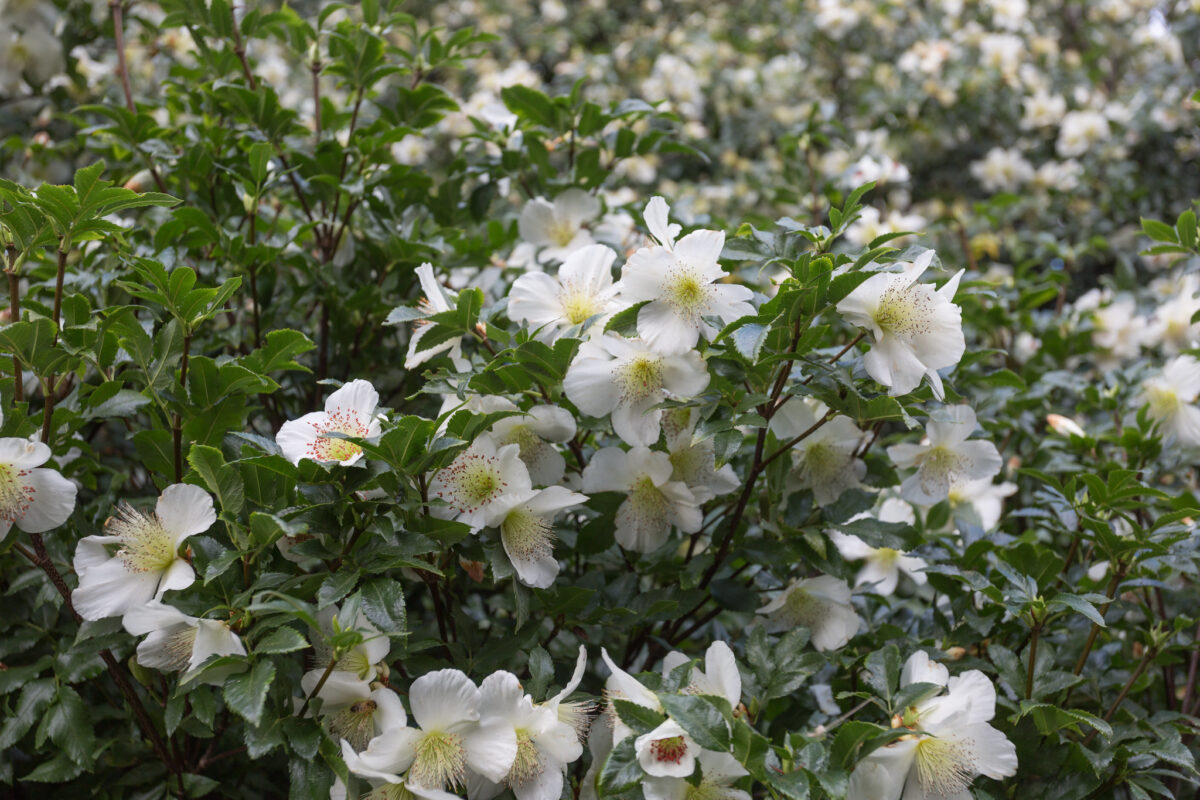 Lovely old-fashioned cream flowers with yellow stamens smothering a nicely shaped small tree – in short a Eucryphia! What a corker! It hails from Australia so people like me who live in places like mine, might hesitate. If you, too, are prone to the odd minus 17, walk past the evergreen Eucryphia 'Nymansay' and go straight to the deciduous E. glutinosa, the hardiest of the species. I've just bought one from Glendoick in Dundee and really can't wait to see my visitors' eyes pop next summer.
By the way I'm loving my plant app. Not only is it taking the wind out of my sisters' sails because they now have to ask ME about plant names, it can also tell you why your plants are dying. I sent it a photo of my poorly Yucca gloriosa. Had I overwatered/underwatered it? starved it? scorched it?
Within minutes the dalek responded:'You..have..dropped..your..plant..on..its..head'. Highly possible and actually it's made a full recovery simply by me leaving it well alone.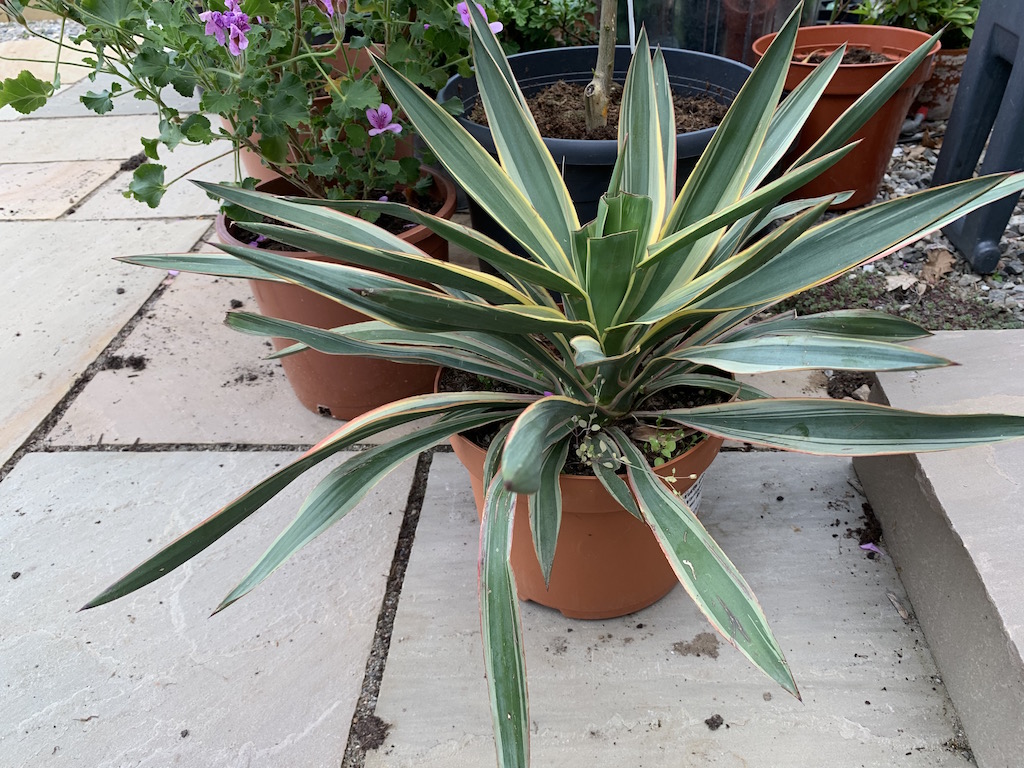 NB Our lovely columnist, Louise, is on holiday this week but that hasn't stopped her finding a stunning little plant on the wild north Cornish coast to tell us about. Click on the box below to find out what it is.
NB If you'd like a bit more gardening chitchat from the3growbags, please type your email address here and we'll send you a new post every Saturday morning.