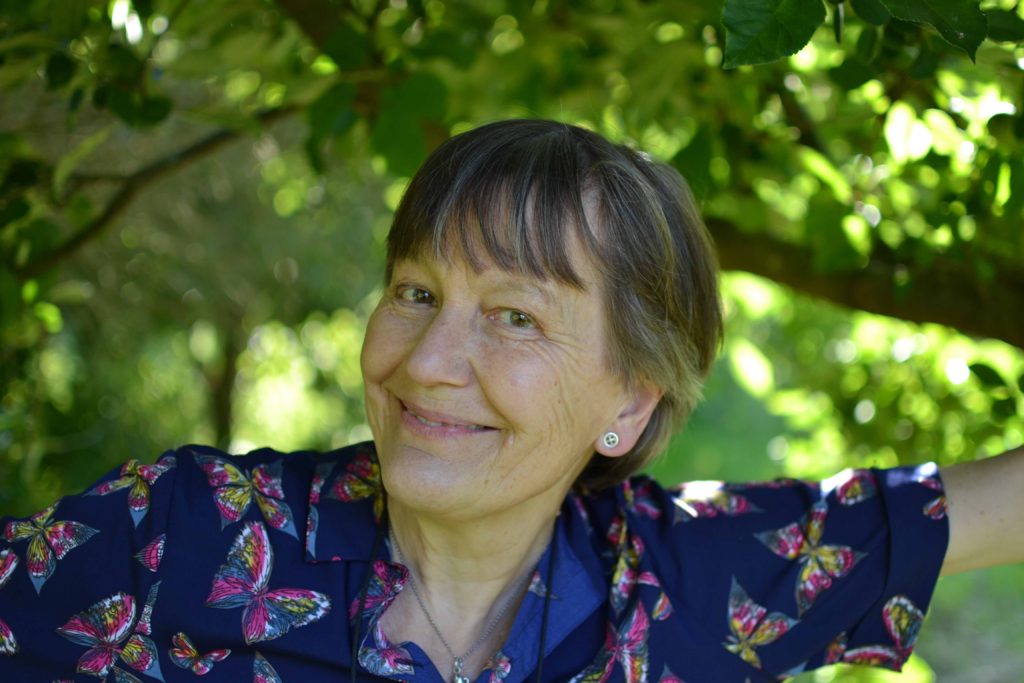 For many years, I have been calling in at Growbag Laura's garden almost every week, and am therefore ideally placed to watch and wonder at, and assess the growth, setbacks and progress of many new (and established) plants.
It's a great chance to notice what struggles, what merely jogs along, and then there are those which positively glow! This beautiful rose that I have chosen today is most definitely in the last category. It stood out for me because each time I passed it looked good – no obvious disease, good foliage, a natural open habit – and so impressed was I that after a couple of years, I thought to myself, "I've got to have one of those".
Its most endearing quality is the winning combination of dark pink, almost red buds, the large uncomplicated flowers and, when the petals have fallen, the prominent yellow stamens; these are a treat in themselves and they hang around like tiny golden crowns. The overall impression is very effective.
Repeat flowering, this rose gives of its best all summer. The clusters of single peachy-pink flowers are themselves small, and consequently do not weigh down the stems. It reaches to about 130cm. Bred by Harkness it was introduced in 2014 and apparently is the result of an extensive breeding programme aimed to deliver a healthy, repeat flowering rose variety that would support pollinators.
NB Louise has published a beautifully produced book of her plant profiles – A Plant for Each Week of the Year. It costs £9.99 and is for sale in our online shop here.
More NB If you're not already a subscriber and you'd like a bit more gardening chitchat from the3growbags, please type your email address here and we'll send you a new post every Saturday morning.