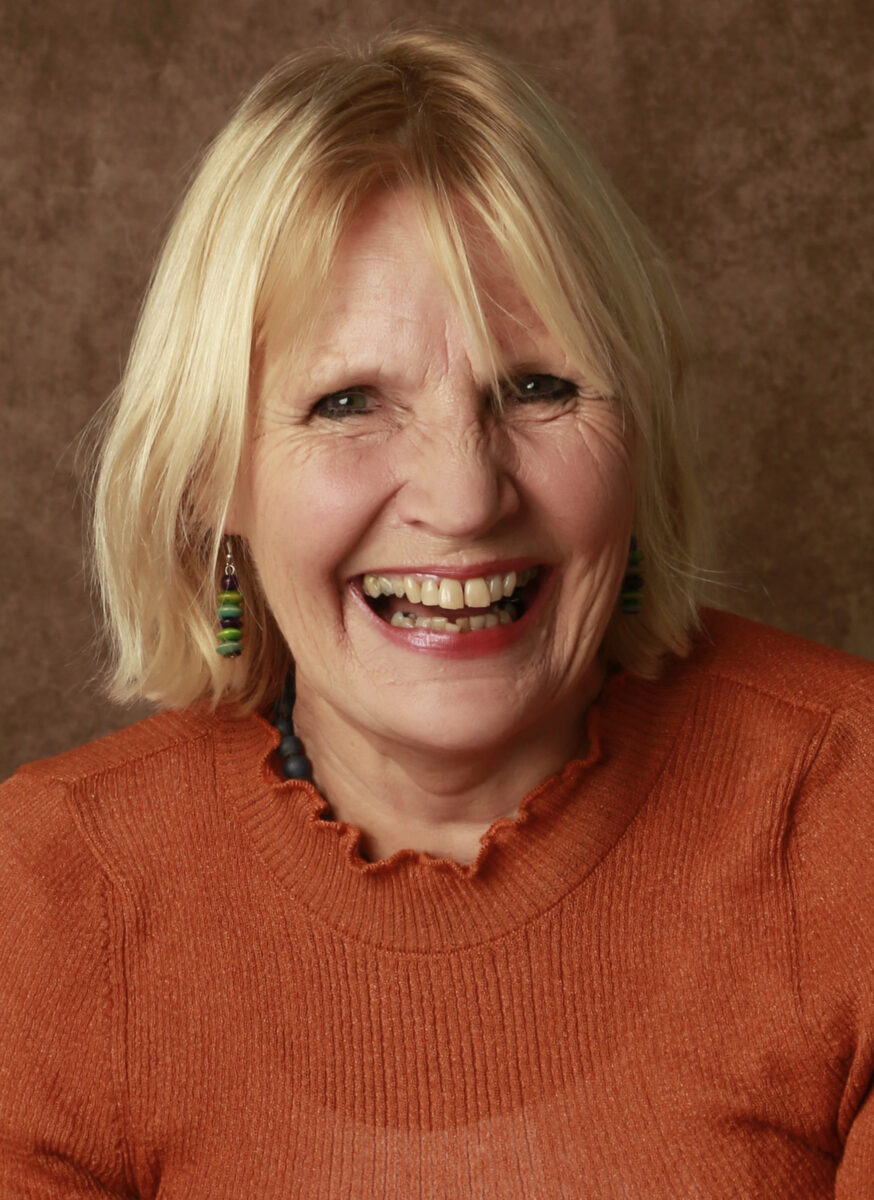 How unjust is that! Most of our poor schoolchildren (and their teachers) have had to tolerate wet weather all through their summer hols, and then we get a heatwave when they're all back in their classrooms.
But before the rest of us get too happy with our BBQs and sun hats, remember there are jobs to do, such as sorting out the garden pond, planting clematis and mulching alpines…….
Pond life
Most pond plants are very enthusiastic about growing, and can quickly choke the water. In my experience, this rampant growth doesn't seem to diminish the enormous variety of wildlife that lives in and around a garden pond. But a teeming swamp might not be what you had in mind when you planned your attractive garden feature, and now's the time to clear it out.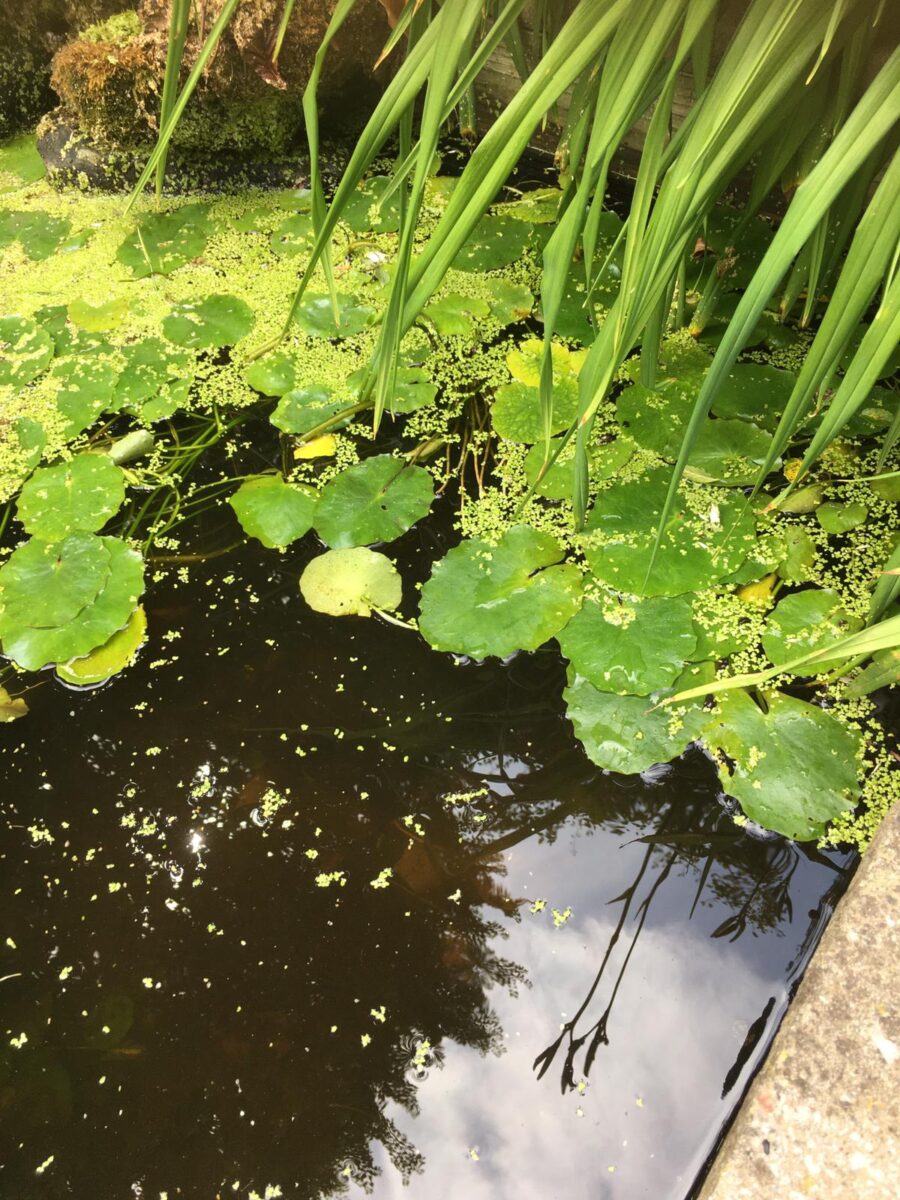 The spring breeding season is over, so you won't be disturbing the water critters too much while you thin out oxygenating and floating plants. If your pond is near deciduous trees, scoop out excessive leaf debris before it falls to the bottom and piles up as silt.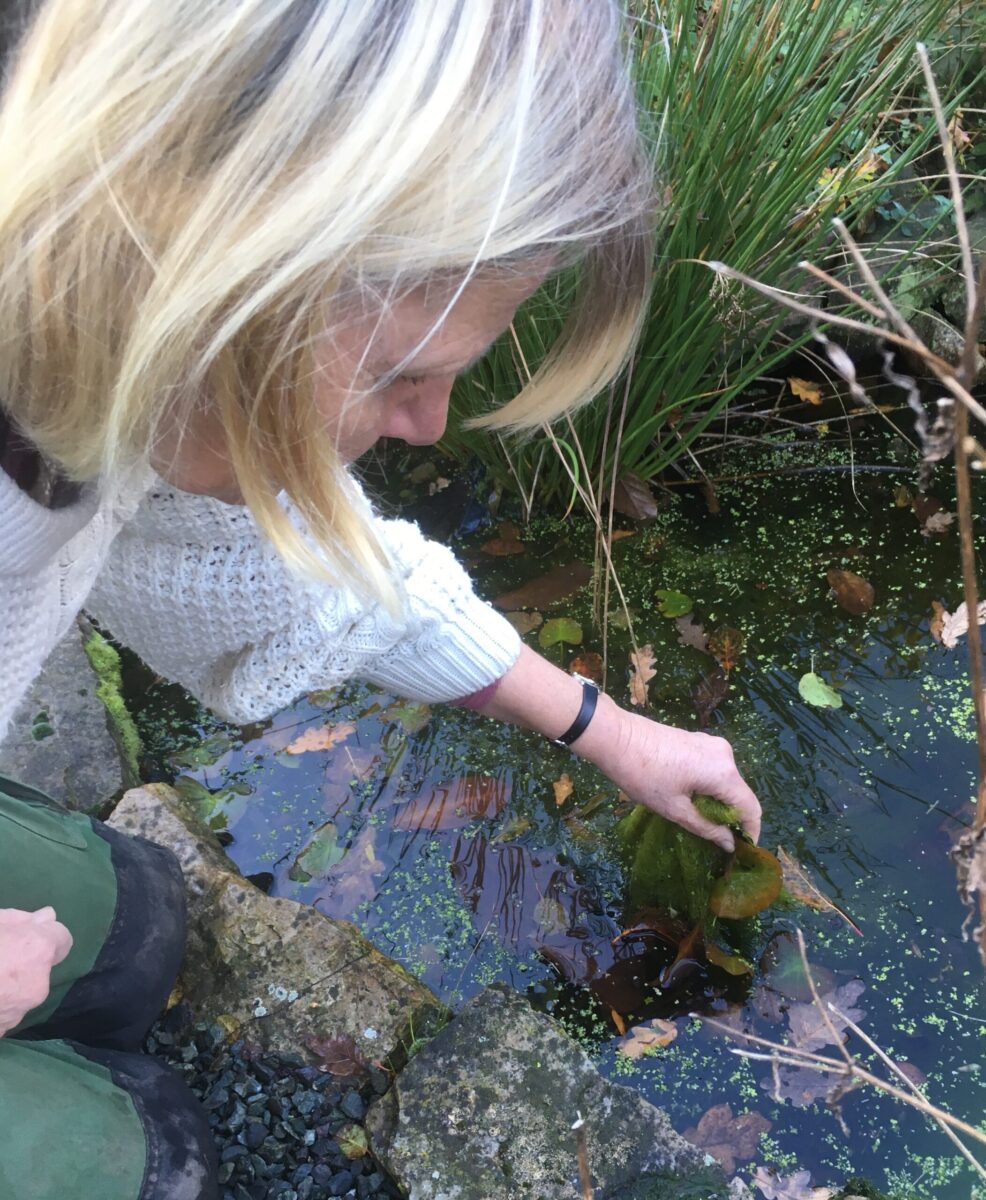 Having said that, don't rake out ALL of the silty mud on the pond base, because it provides very important food and sheltered habitat for lots of invertebrates.
With wildlife in mind, do remember to leave any vegetation that you've yanked out on the side of the pond for a couple of days to allow all the tiny creatures to find their way back into the water.

While you're about it, scrub any algae out of birdbaths that might have built up over the summer months.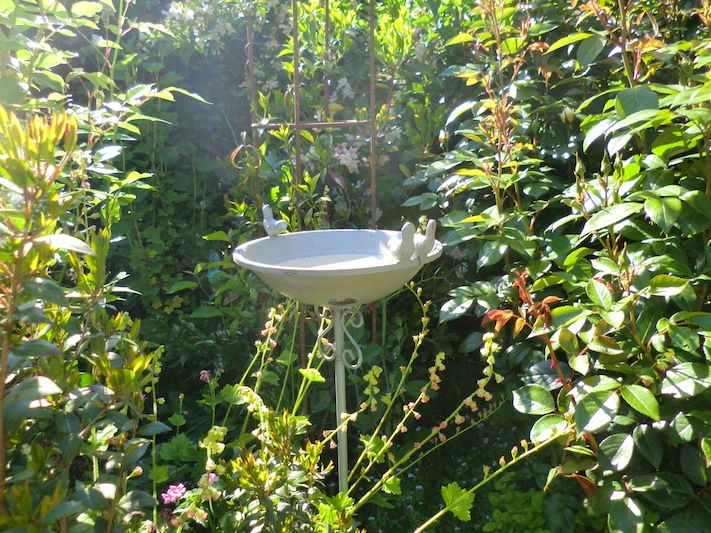 This week, Laura has gone the whole hog and completely re-planted her garden pond. Do click on the link at the bottom to see how she did it.
How to plant clematis
Oooooh, we did see some gorgeous late clematis this week! Laura and I were at the beautiful garden at Ordnance House in Wiltshire having fun at a photoshoot for the fab new range of Henchman ladders, and hugely admired arches of C. Purpurea plena 'Elegans'.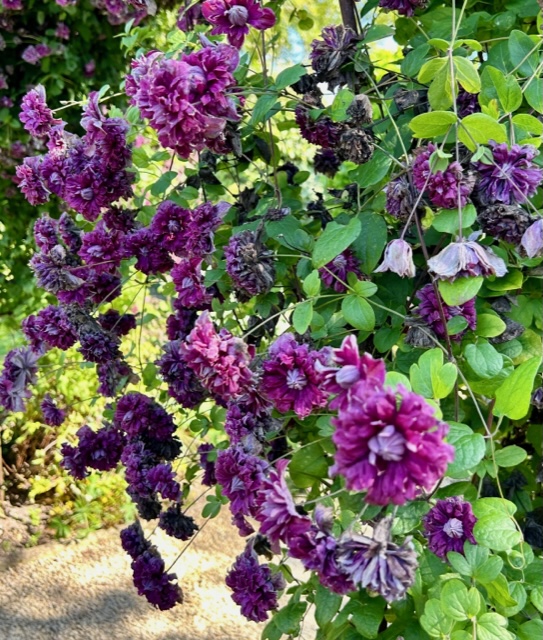 They jogged my memory to mention that this is a very good time to plant spring and summer-flowering clematis, because the ground is still warm and damp, and they can get their roots properly established before winter sets in.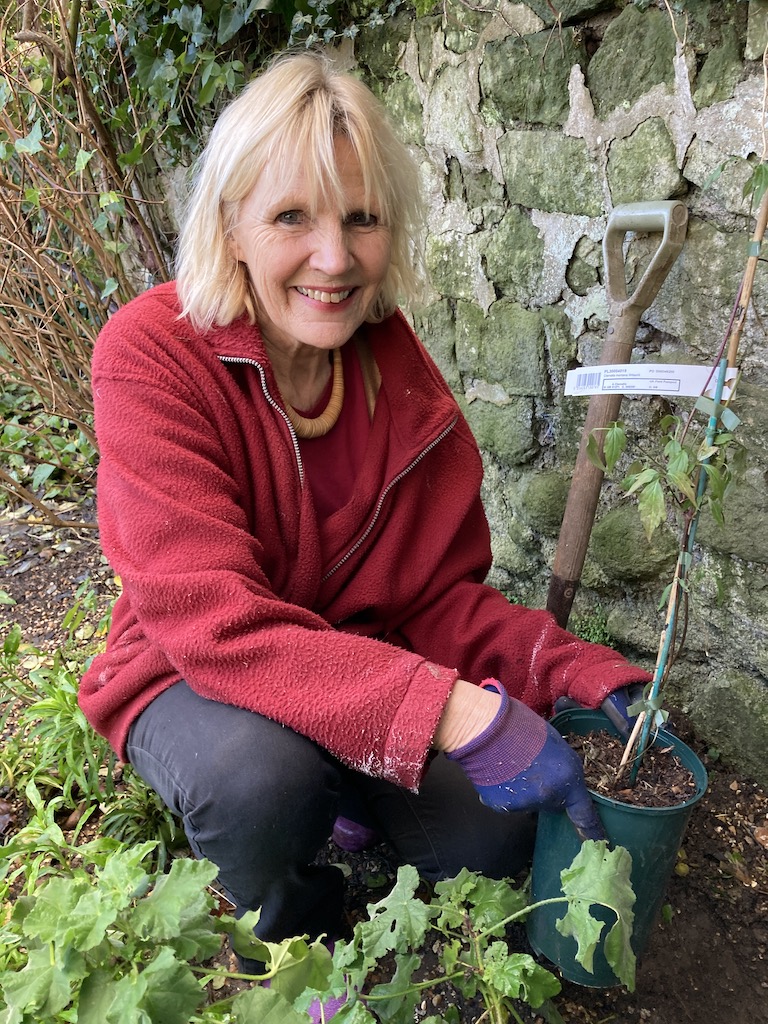 Dig a good deep hole. Fork the soil at the base and mix in some compost or well-rotted manure. Soak the hole with water. A clematis is one of the few plants that benefits from NOT being planted at the same level that it was in the pot. Position it deeper than that, so that the soil comes right up to the lowest set of leaves.
Backfill the hole with more of the soil/compost mixture, firm it down, and water the whole site well.

If you're planting your new clematis next to a wall or a fence, dig your planting hole at least 30 cm (1') from it, and position a bamboo cane to guide the clematis stems towards it.
Gardening shorts
Did you see Caroline's splendid pots of succulents last week? Like alpines, these are plants that hate being cold and wet at the same time (I am SO with them!) There might be some wild autumn rains on the way, so this is great time to mulch alpines and succulents with coarse grit or fine gravel. It stops soil from splashing up onto the foliage, and creates the sharp drainage needed to prevent the plants' crowns from rotting.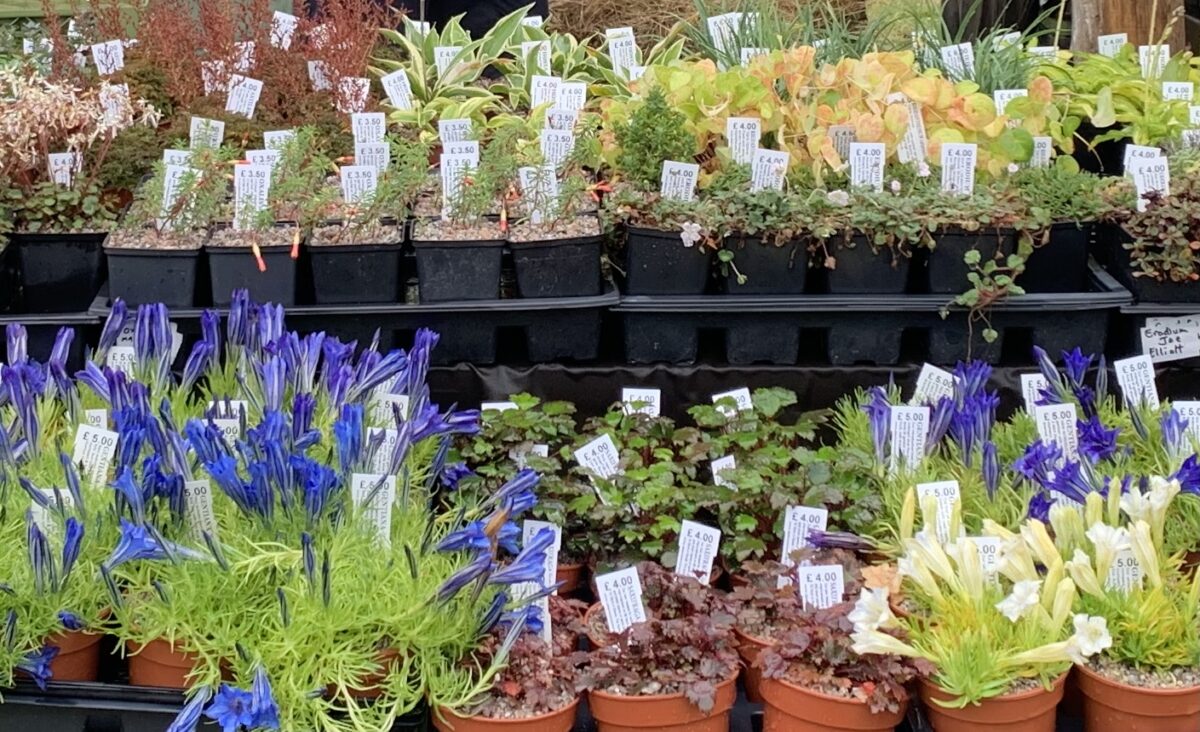 Bulb-planting season has begun! It's too early to plant tulips yet, but you can get going with crocus, snakeshead fritillaries, camassias and narcissi. For a natural look when planting them in grass, chuck a handful of bulbs forward and plant them where they drop.

Clear away any shading paint or fabric you had in the greenhouse – your remaining crops need all the light they can get now.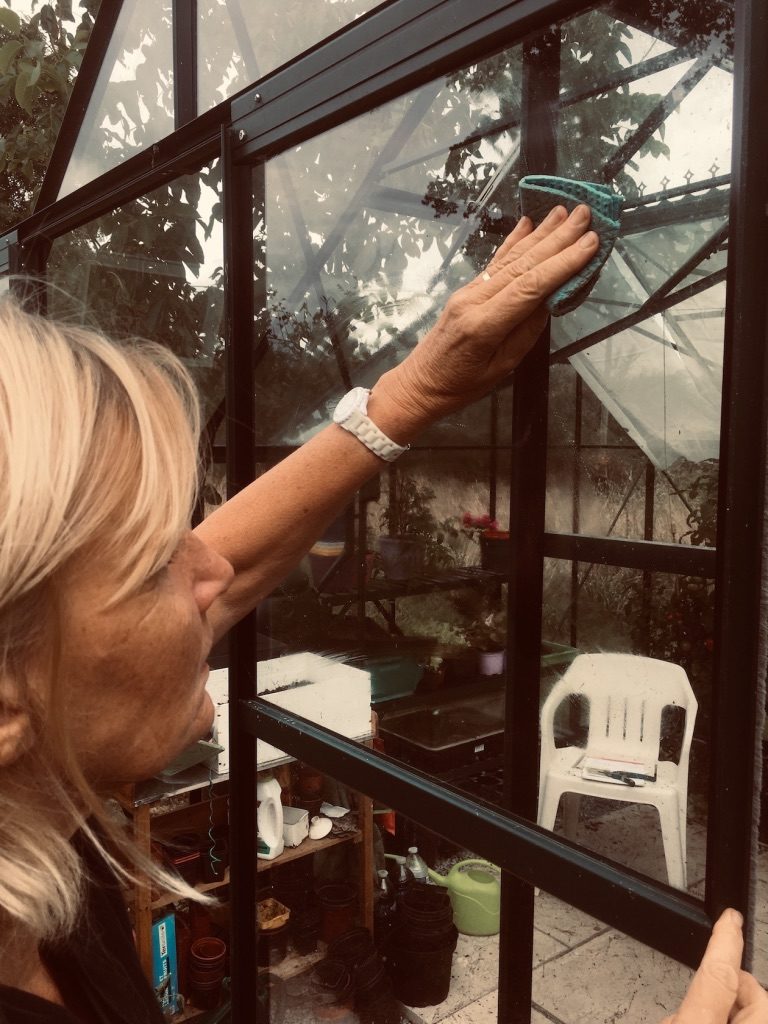 Finally, watch Laura getting stuck icompletely replanting her garden pond.

And admire the pretty garden stalwart that is Louise's plant of the moment by clicking on the box below.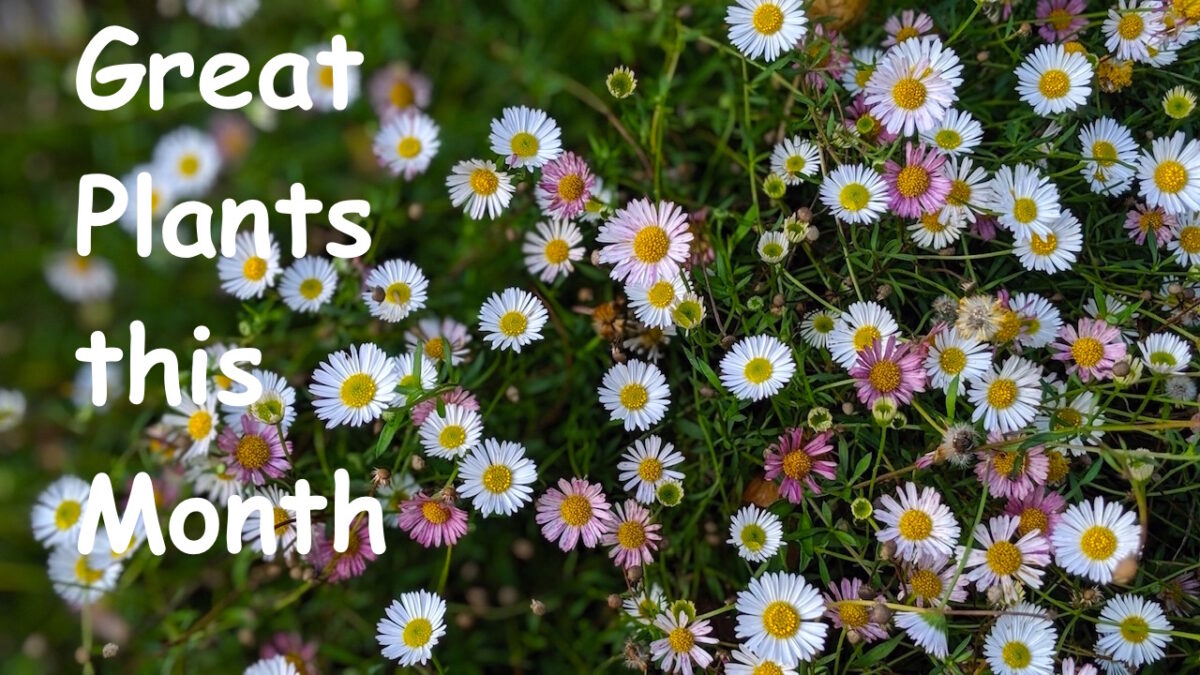 NB If you're not already a subscriber and you'd like a bit more gardening chitchat from the3growbags, please type your email address here and we'll send you a new post every Saturday morning.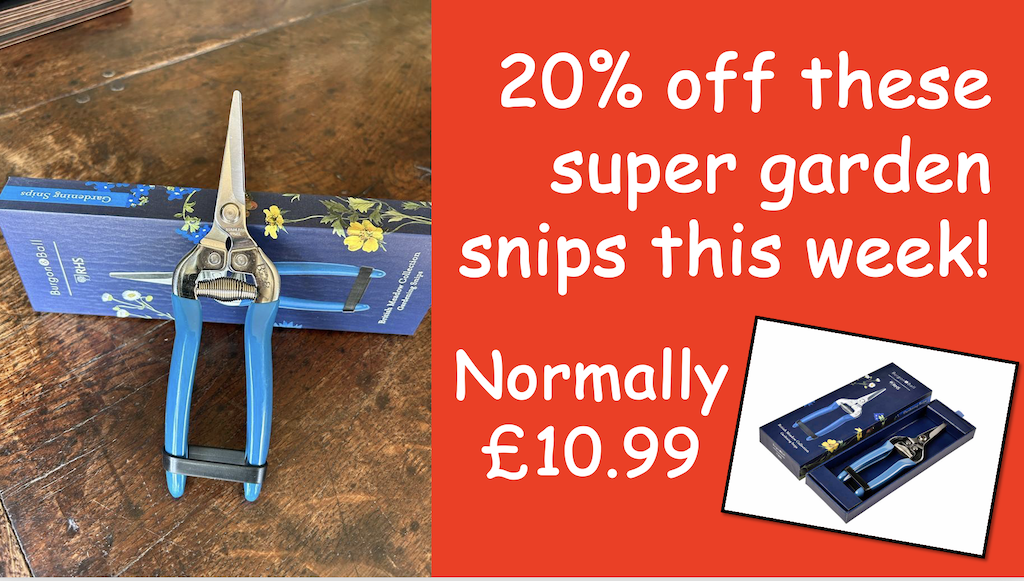 We've got these handy garden snips back in stock and they're an absolute snip (sorry!) at £8.80 – that's 20% off the normal price! Perfect for dead-heading and cutting back. Offer runs until Friday (or until we sell-out again!). The discount happens magically at the check-out.