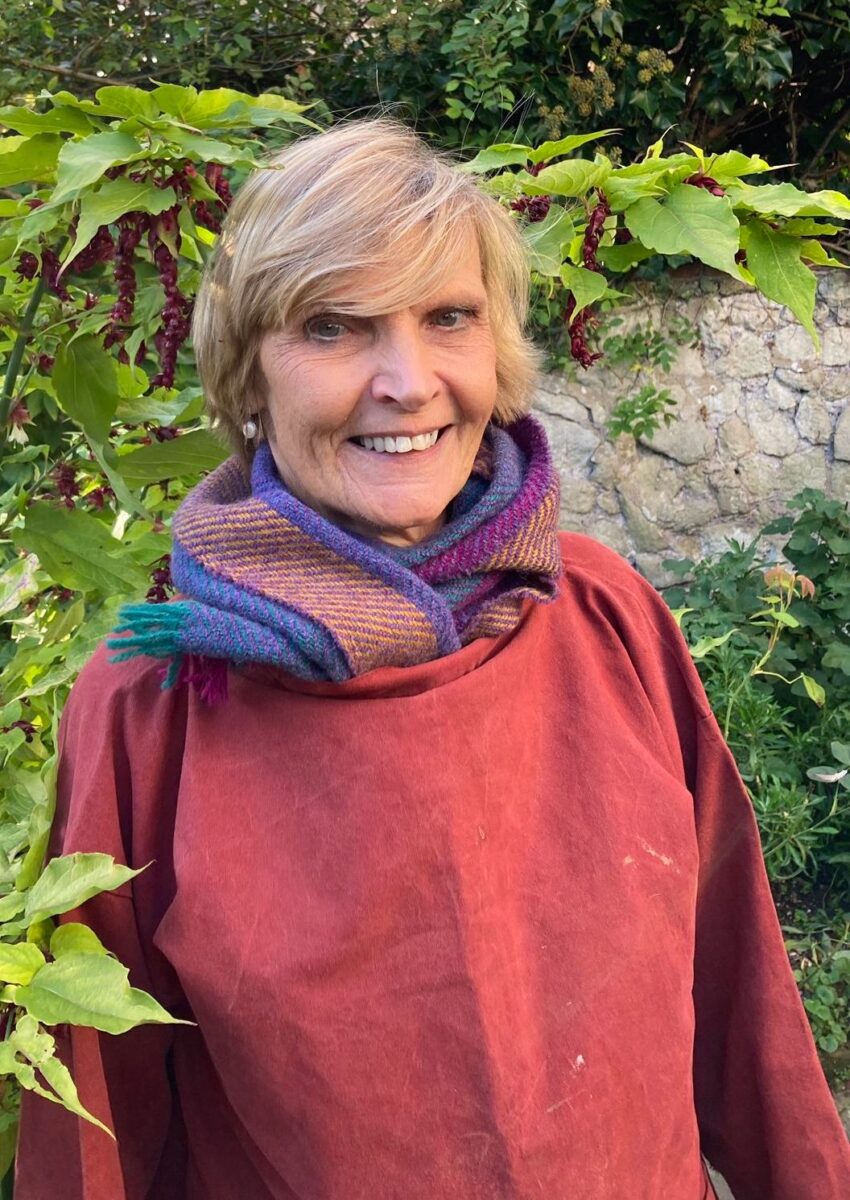 I know I should be used to it by now but Caroline's poor grasp of botany can still be quite alarming. 'Grasses? oh good, I can include my persicaria and veronicastrums then – they're along the same lines aren't they?'

What WAS she doing in her O Level biology classes when the rest of us were learning that all grasses belong to a separate and very distinct family of plants, the Poaceae, that contain most of the world's cereal crops, wheat, barley, maize and rice?
Luckily for gardeners it also contains some robust and beautiful genera that provide structure and colour in the autumn garden.
Quietly ticking over in the background for most of the summer, the appearance of their varied seedheads and the ebbing away of their chlorophyll to reveal buffs and russets in more papery leaves that sway and rustle in the wind make grasses indispensable features in the autumn garden.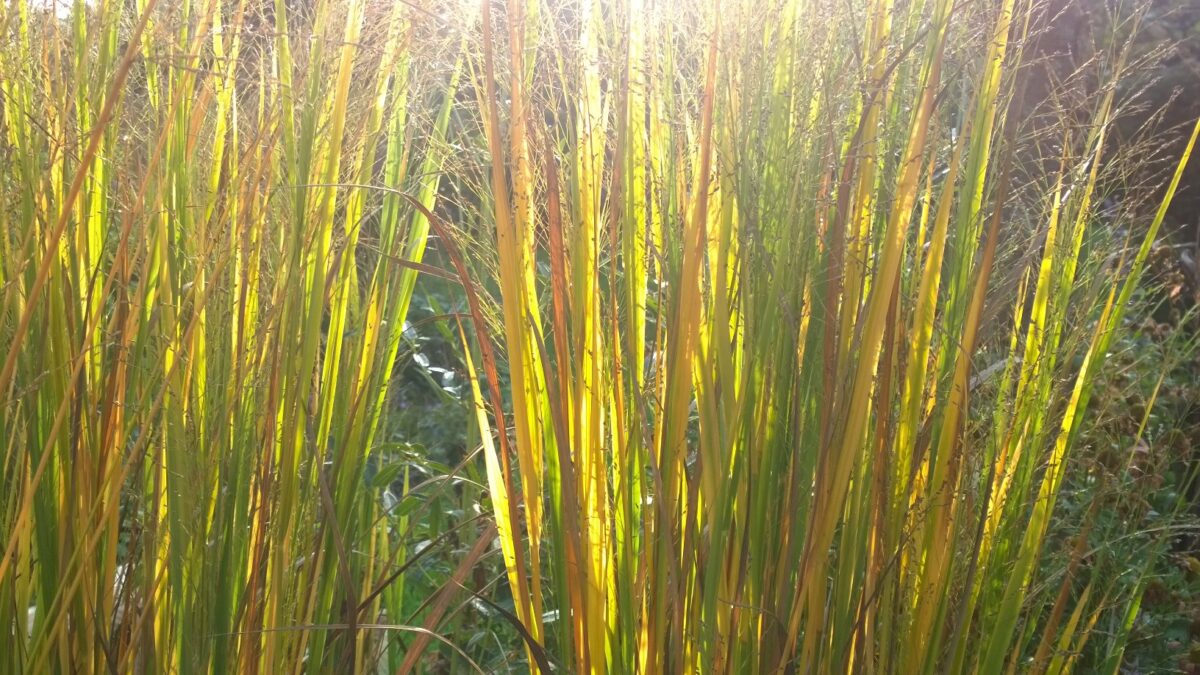 The undisputed queen of my grass collection is Miscanthus 'Yakushima Dwarf' which is now a sturdy dome of sleek coral- washed buff against which anything looks good, but without any boastfulness as it was a happy accident, the placing of the bright carmine stems of Cornus 'Annie's Winter Orange' in front of it was a stroke of genius as I am demonstrating in our feature picture this week. The bare winter stems of the dogwood are going to look fab against the buff backdrop.
Another favourite is a panicum, or switch grass whose cultivar name I have forgotten, much to the disapproval of note-keeping gardeners like Louise and Elaine, but I maintain that it doesn't matter as every panicum I have ever come across is lovely and well worth growing no matter what cultivar it is.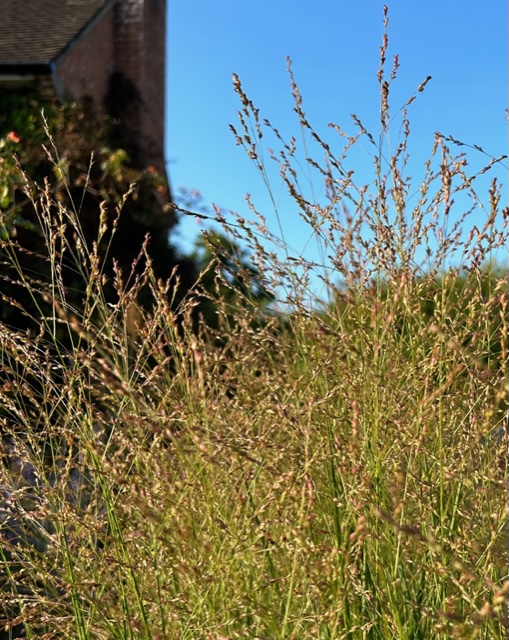 My final favourite is a very special grass from Nepal, Miscanthus nepalensis whose flaxen coloured seedheads glint like spun gold in low autumn sunlight. Slightly on the tender side I lost my specimen in the Siberian temperatures of last winter, but had the foresight to grab a handful of its fluffy seeds as it was in its final death throes. The germination rate was nothing short of miraculous (definitely living up to its common name of Himalayan fairy grass) and I now have so many young plants that I was able to give some away to the lovely members of the Sussex branch of Hardy Plant Society who visited my (and Louise's) garden this week.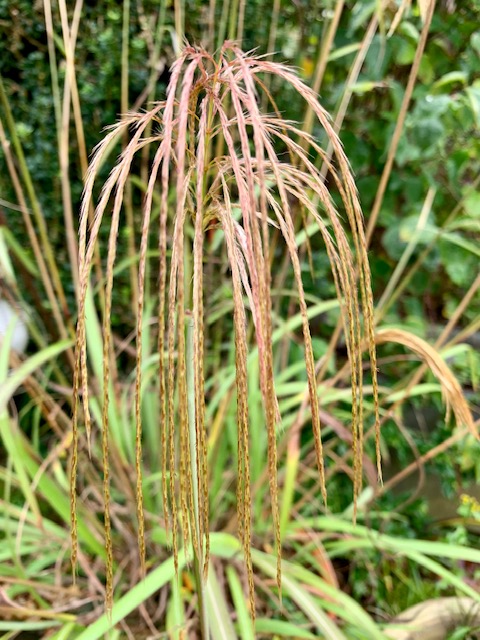 ---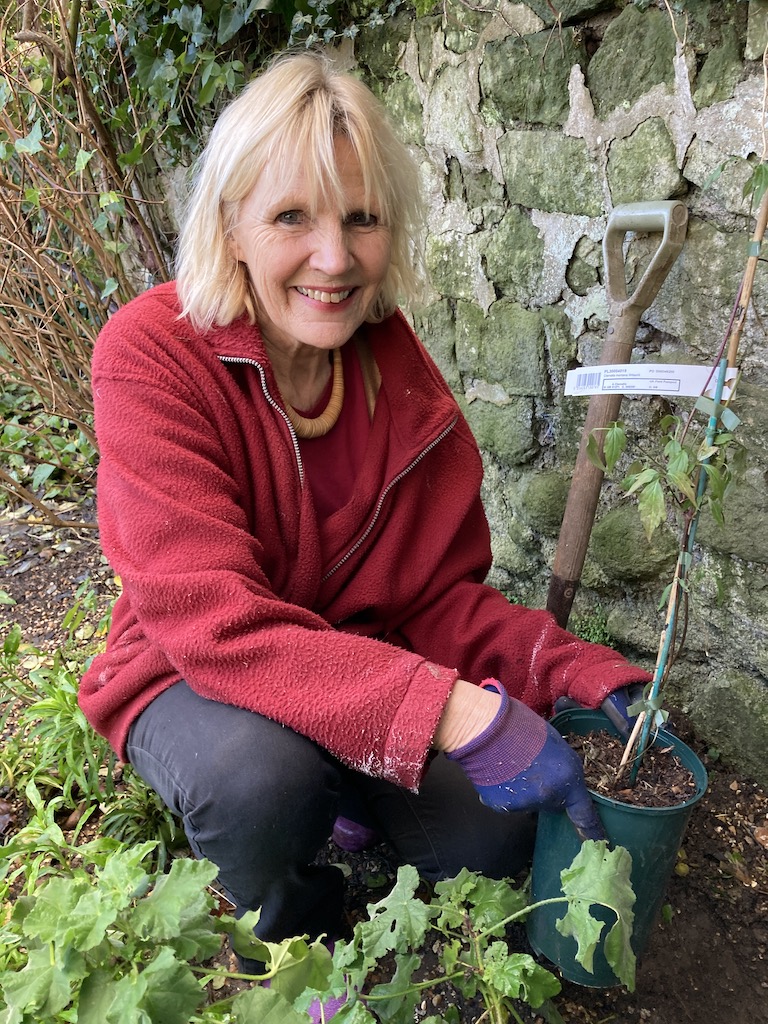 I am not a huge fan of great swathes of ornamental grasses – I find them a) rather dull and b) alien to the landscape in almost all of our green, damp and breezy isles.
But they add a very pleasing alternative texture in a mixed border and that's where I think they should be grown. Many will add subtle colours to the autumn palette as well. Pheasant's tail grass (Anemanthele lessoniana) is easy to grow in any dry, sunny area, and carries lovely soft wafts of reddish-copper flowers at this time of year.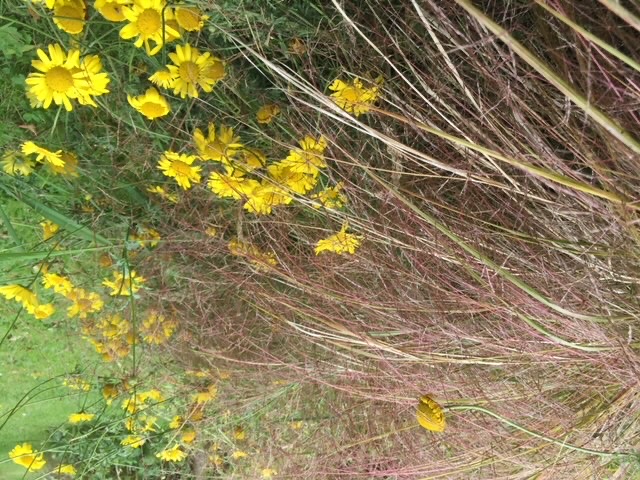 Something for a wetter spot is Bowles' golden grass, named after the redoubtable gardener E A Bowles who loved its ability to light up a patch of shade with its lime foliage.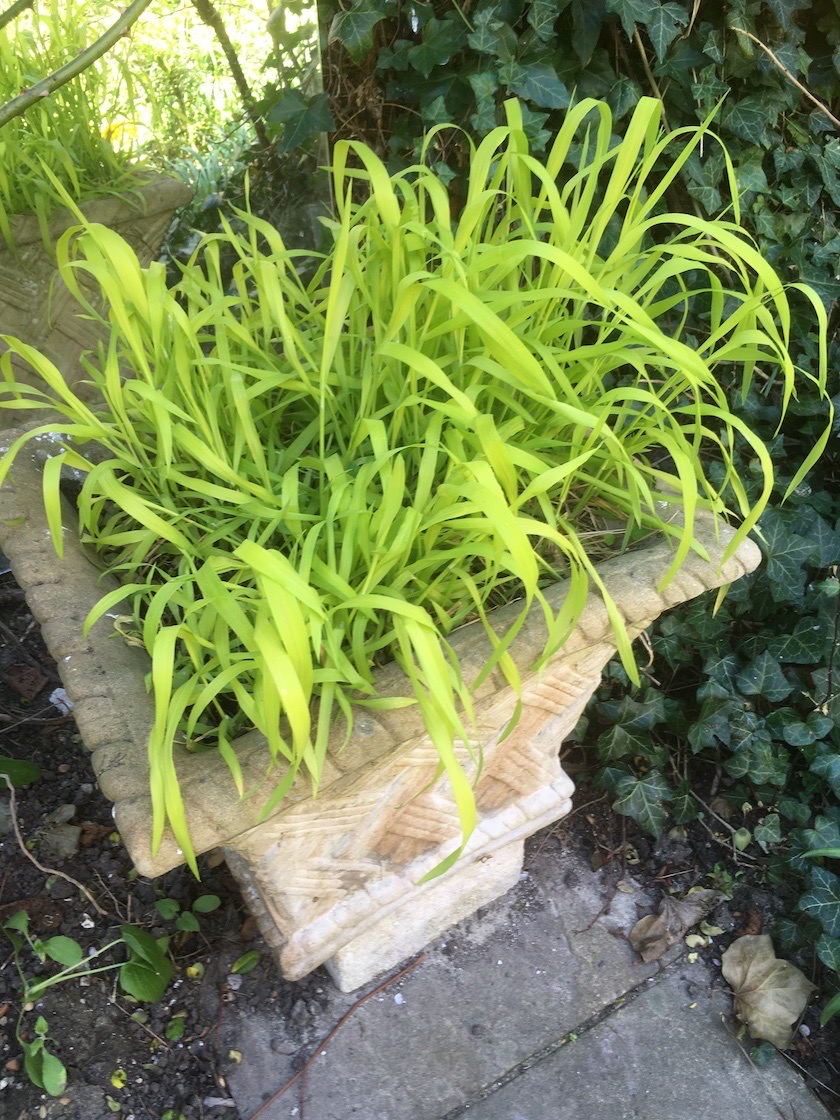 Miscanthus 'Flamingo' is an altogether more upright customer. Its tall white-striped leaves will turn straw-coloured as the flowers develop into pink fans that still look good in winter, to my mind. That's just as well, because it's usually a big mistake to cut ornamental grasses down in autumn. In fact, don't do ANYTHING with them till the spring has properly arrived. Most will respond to getting winter wet in the crown of the plant by dying.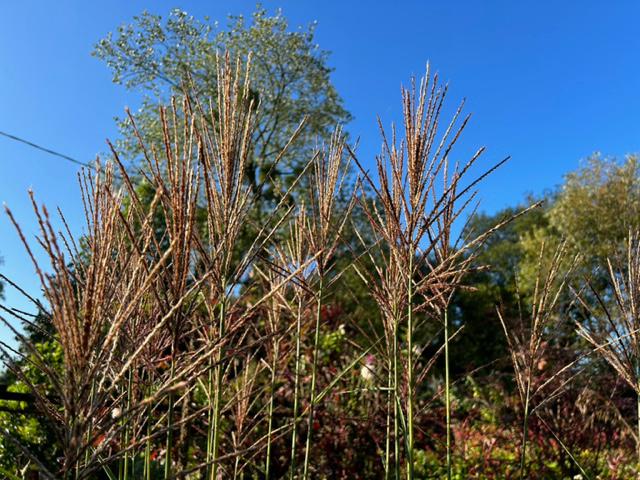 Another handy tip I learned once from Neil Lucas of Knoll Gardens is that if you're growing a fibrous-rooted grass in a pot, renovate it in spring by taking it out of the pot and hacking half the roots off crossways. An old bread-knife would be the ideal implement. Put fresh compost in the bottom and replant the grass into it. Bingo, a much happier plant and you haven't spoilt its shape.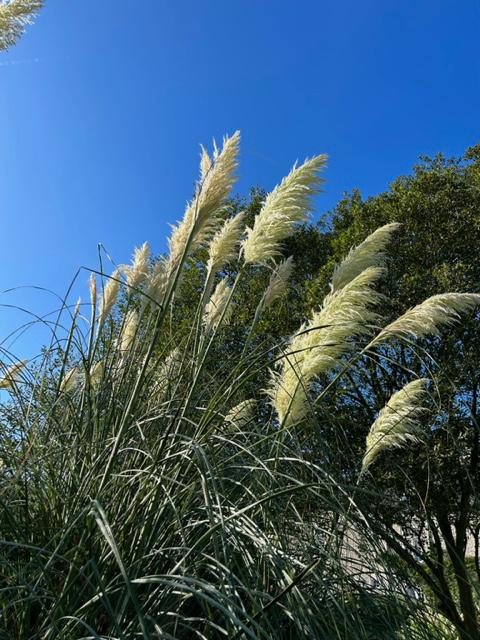 Just a by-the-by, we inherited an ENORMOUS clump of pampas grass (Cortaderia selloana) in the garden. It can look a little messy at times, but when its dozens of feathery blooms are swaying in the autumn breeze, it does have a certain je-ne-sais-quoi……….
---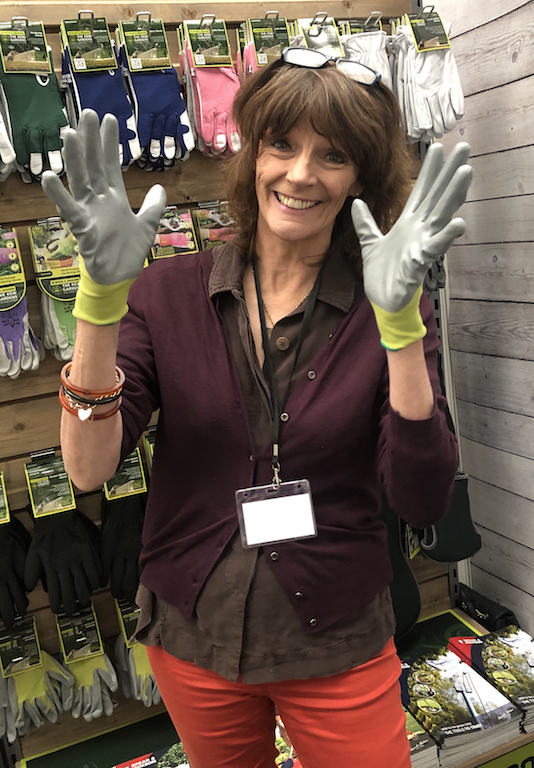 Yes come on everyone, get on board with grasses in your garden. Like air fryers in your kitchen, they're an absolute 'must have' in the 2020s, and unlike my experience of the fad for bulb lasagnes I can truly endorse them as being "A Good Thing'.
Never mind Laura's pedantry about plant classification, those of us who live in colder, windier parts of the world, want tall plants that, unsupported, embrace the elements and will look superb with a good rime of frost on them. Grasses – 'and things along these lines' – (Laura!) are what we want!
I admit I was a bit slow to catch-up with the craze for grasses but when Monty Don told us in his Chelsea coverage this year that even a complete idiot could grow Miscanthus, I knew it was time for me to get involved.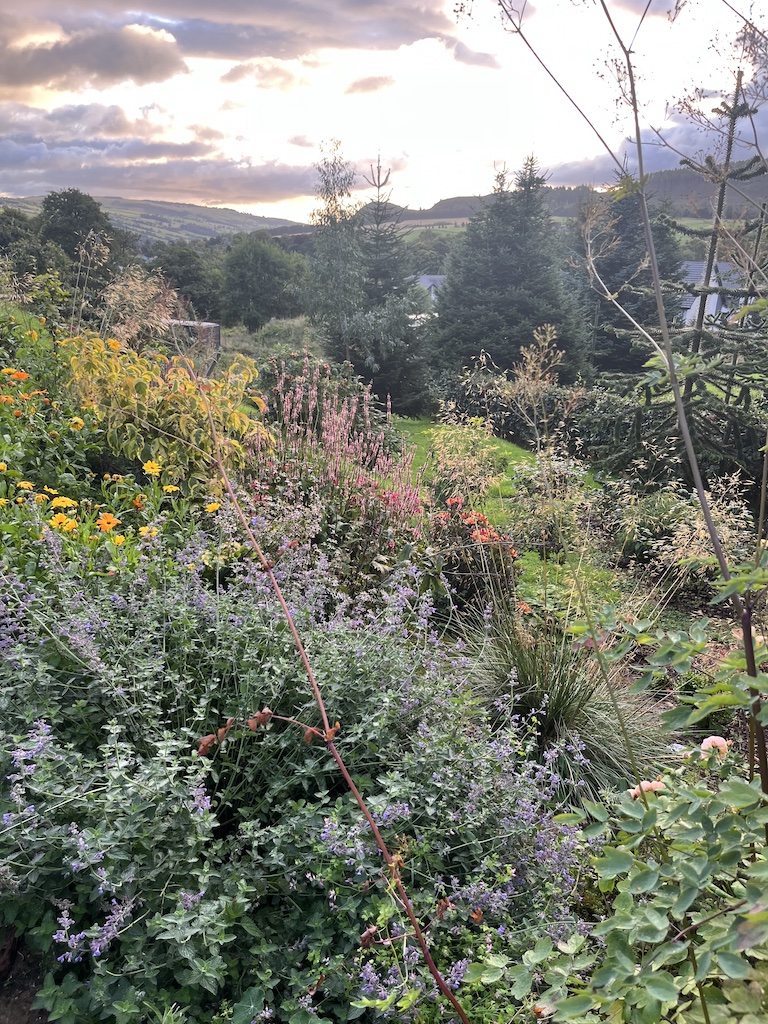 But although I've been busy acquiring Elaine's Miscanthus sinensis 'Flamingo' and the 'China' cultivar recommended by Louise Sims in her Great Plants this Month column, the real stars for me so far have been Stipa – particularly gigantea and tenuissima. The former wasted no time in throwing up its gorgeous flaxen stems adding much needed class to the riotous planting on my 'slopey bit', while the latter's sturdy resilience in a good-going westerly is a joy to see.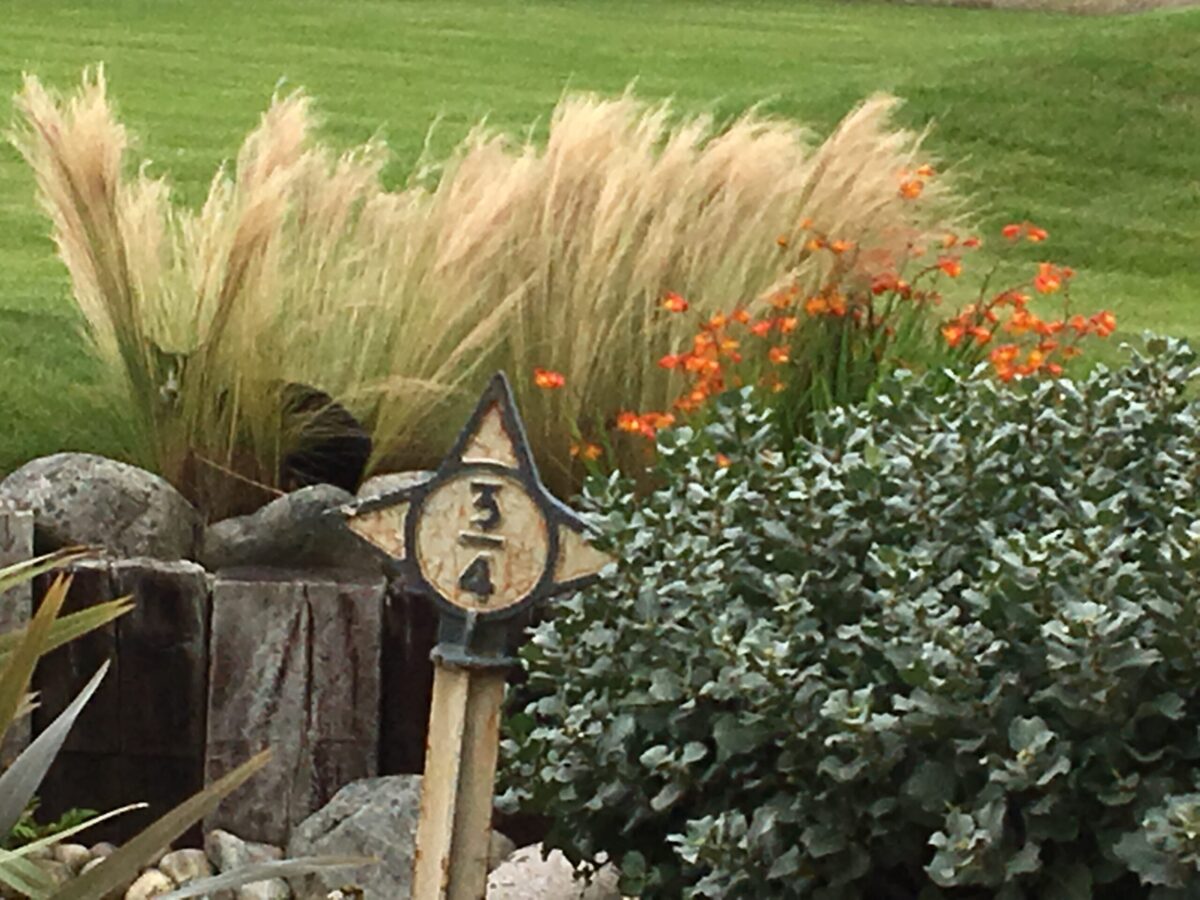 Of course it's left to me to mention the elephant in the room – yes bamboo. The news that I'd planted not one but two clumps of it in the north and west (critical fronts) of my garden, was met with a welter of digital head-shaking from old 'Hinge and Bracket'.
It would take over my garden; I'd need a tractor to get it out, in short, I'd be VERY SORRY. Not sorry as it turns out. My sisters need to read the instructions. Both varieties – Fargesia 'Murieliae' and 'Robusta' are clump forming rather than running (remember to check this before buying). I think I'll be delighted by my tough but well-behaved bamboo and generally I'm feeling like Mr Bean on a very good day!
We'd love to know which grasses you would recommend as well worth growing, so please do send us a message in the comments box!
Louise is always on the lookout for great plants to write about, and discovered this week's subject in Laura's garden. Click on the box below to find out why it made the cut.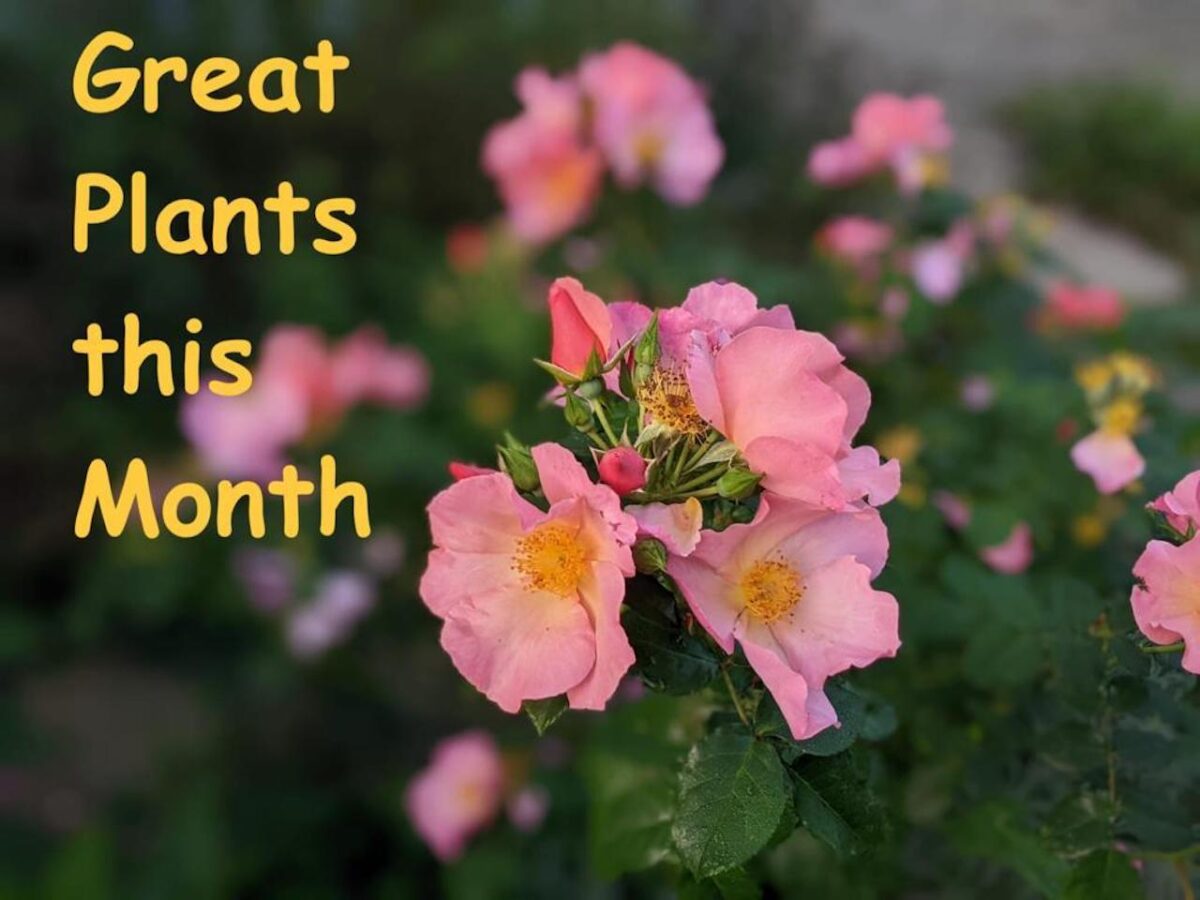 Perfectly weighted and designed for watering your indoor plants or seedlings, this watering-can looks fantastic too! A perfect gift for yourself or a very good friend!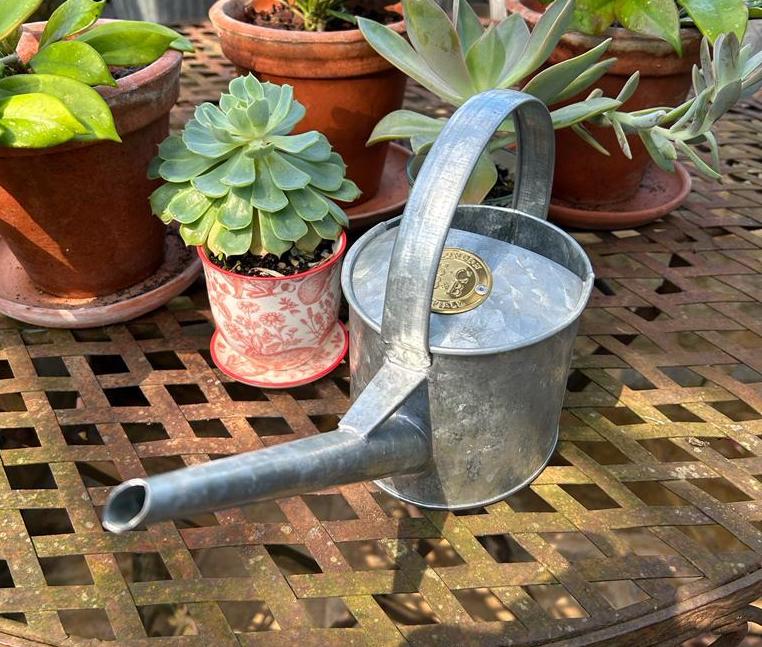 NB If you're not already a subscriber and you'd like a bit more gardening chitchat from the3growbags, please type your email address here and we'll send you a new post every Saturday morning.