I recommend that you keep each bulb type in a separate pot, rather than mixing them up together. Each bulb has a different growth habit, and one could easily swamp out the other two, especially in subsequent years
Eucomis bicolor, the pineapple lily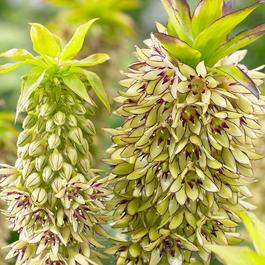 A wonderfully exotic looking plant, easy in a pot that can be brought under cover in the winter months and will live for years. Eventual height 18 inches (45cm)
Plant 3 bulbs to a 12 inch (30cm) diameter pot, 5 will need 14 -16 inch (40cm) diameter pot, but really, they don't mind a bit of overcrowding. Use a loam based gritty soil such John Innes no 2, or peat free potting compost with some added grit.
Plant bulbs with their tops 1-2 inches (3-5 cm) below the surface of the soil (again, don't worry too much, mine have worked their way nearly to the surface over time and seem quite happy there). These bulbs have such impressive flowers that the pot can be top heavy so use a good solid one with a low centre of gravity if you can.
Start the bulbs under cover or pulled close into a house wall with a fleece if cold weather is forecast, then an open sunny spot once all danger of frost has passed.
2. Watsonia meriana – wild watsonia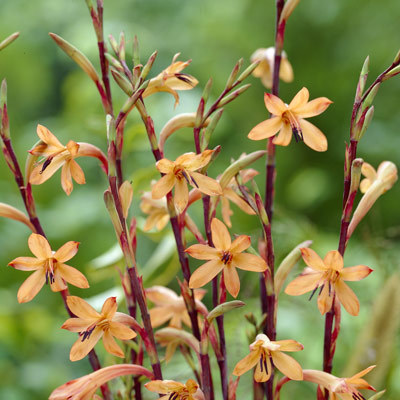 Tall and slender in muted soft apricots and pinks these bulbs resemble very refined gladioli. Eventual height 2.5 feet (90cm)
Plant 5 bulbs in a 12 inch (30cm) diameter pot, 10 willneed a 14 -16 inch (40cm) diameter pot. Use a peat free compost with plenty of organic matter.

As with the pineapple lily these bulbs are best started off under glass or in a sheltered spot and moved out into the open after danger of frost has passed.
3. Agapanthus 'Snowy White'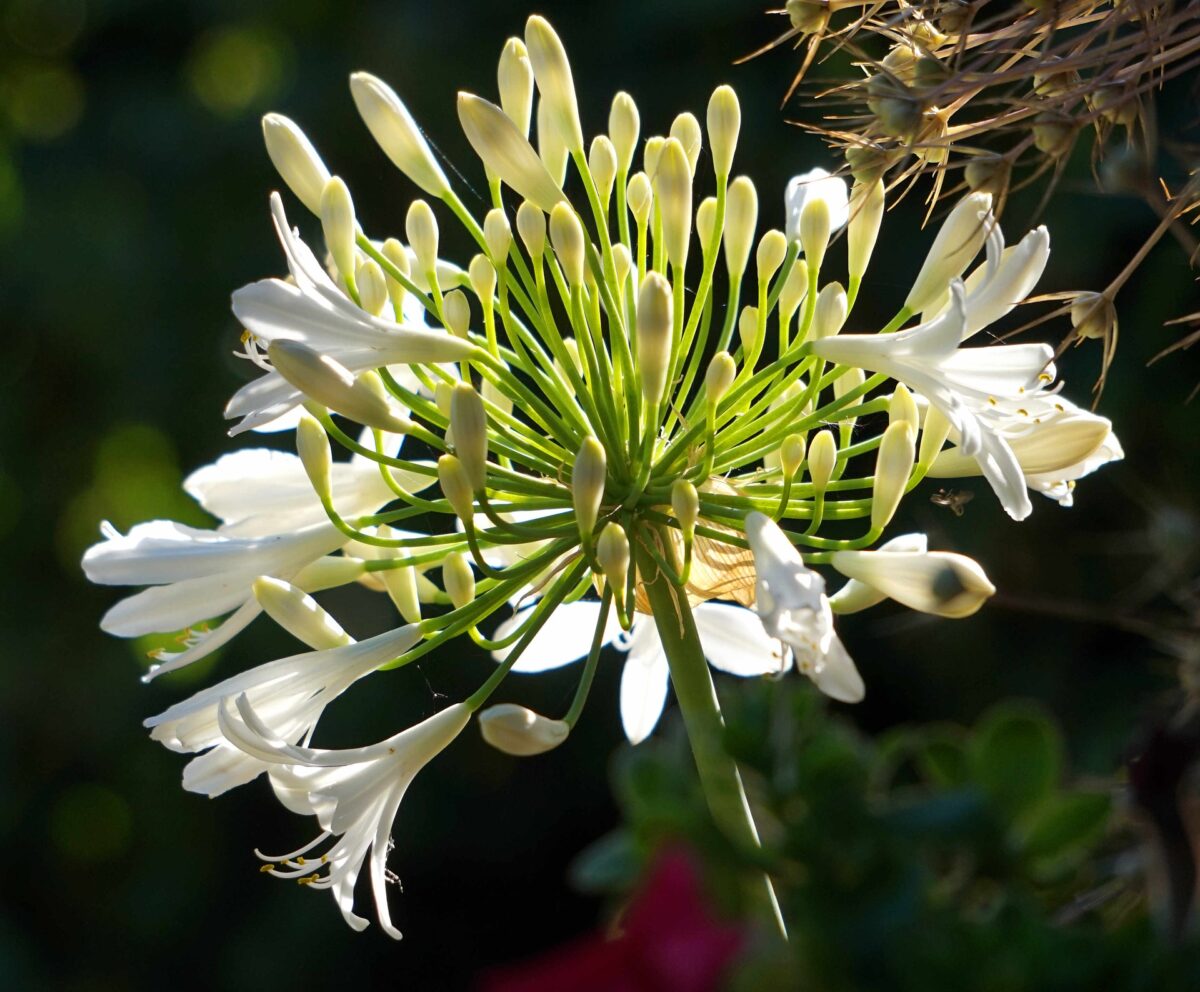 We are all used to the blue agapanthus but these creamy white cultivars bring a touch of cool elegance.Eventual height 2.5 feet (90cms)
Plant the bare-rooted tubers as soon as possible after delivery or, if this isn't possible, cover with damp compost so they are not allowed to dry out.
Plant a single tuber in a 9 inch (20cm) diameter pot, 3 will need a 12 -14 inch (30 -40) cm diameter. Use a rich compost such as John Innes no 3 and don't use an oversize pot or you will get more leaf than flower. Plant with the top of the tuber about 2 inches (5cm) below soil level
Like the other bulbs, the agapanthus will benefit from a bit of protection until the weather warms up, when they will relish an open sunny spot, with ample watering.