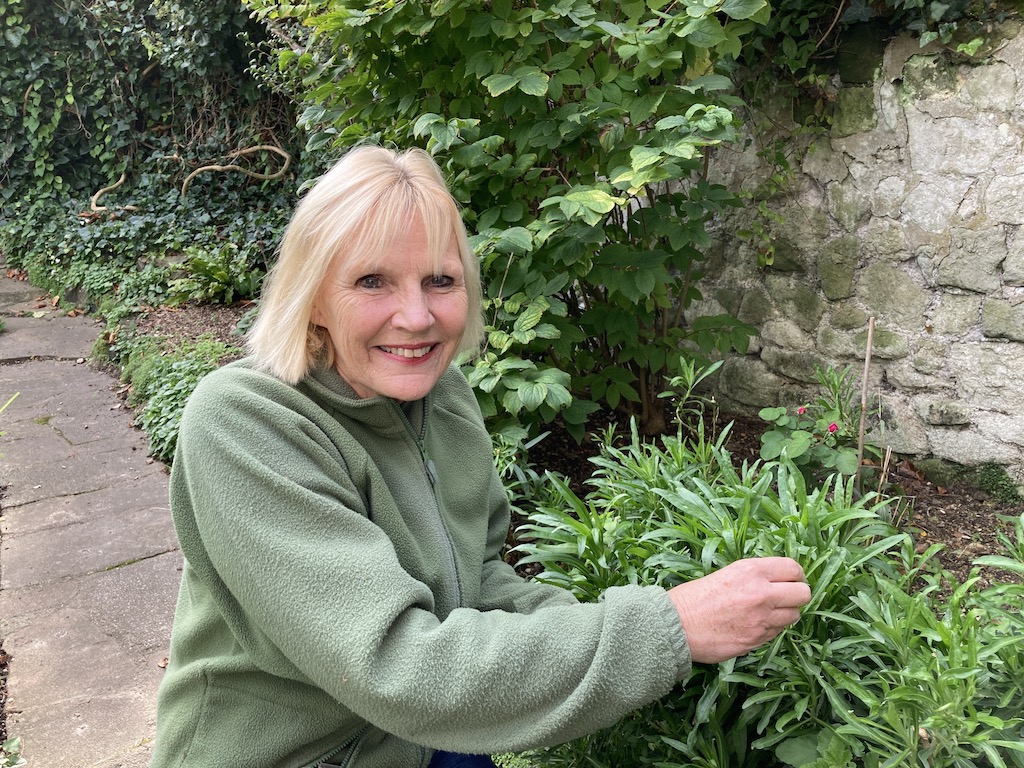 The clocks go forward this weekend and we'll have lots more time to be in the garden – WONDERFUL! A million jobs are now clamouring for our attention out there. It's just a question of which one is the most urgent. Some shrubs need cutting back. The grasses need some TLC. And we mustn't forget those money-saving plug plants that we couldn't resist…
Nurturing the tiddlers
All the popular seed and plant companies are AWASH with offers on plug plants. Summer bedding, vegetables, perennials, wildflowers, herbs…….all available in this format. Suttons, Thompson & Morgan, Van Meuwen, Mr Fothergills, Sarah Raven, Yougarden, Brookside …..many, many firms are using this method of selling their plants. You can get them in a great range of sizes from 'garden ready' (generally plants of 10-15 cm) right down to 'postiplugs' (5-9 cm), or even smaller.
As the name suggests, the smallest ones arrive in a tray small enough to fit through an ordinary letter-box. They are very, very popular because they are easily the cheapest way to buy actual plants instead of faffing around with seeds, and we all need a bit of that now, don't we!
But they do need a bit of TLC to get the best out of them. Here's what to do:
As soon as your titchy little seedlings or rooted cuttings arrive, get some pots ready. You don't want them to be so small that they will dry out really quickly but you also don't want each tiddly plant to be swamped by a whopping pot.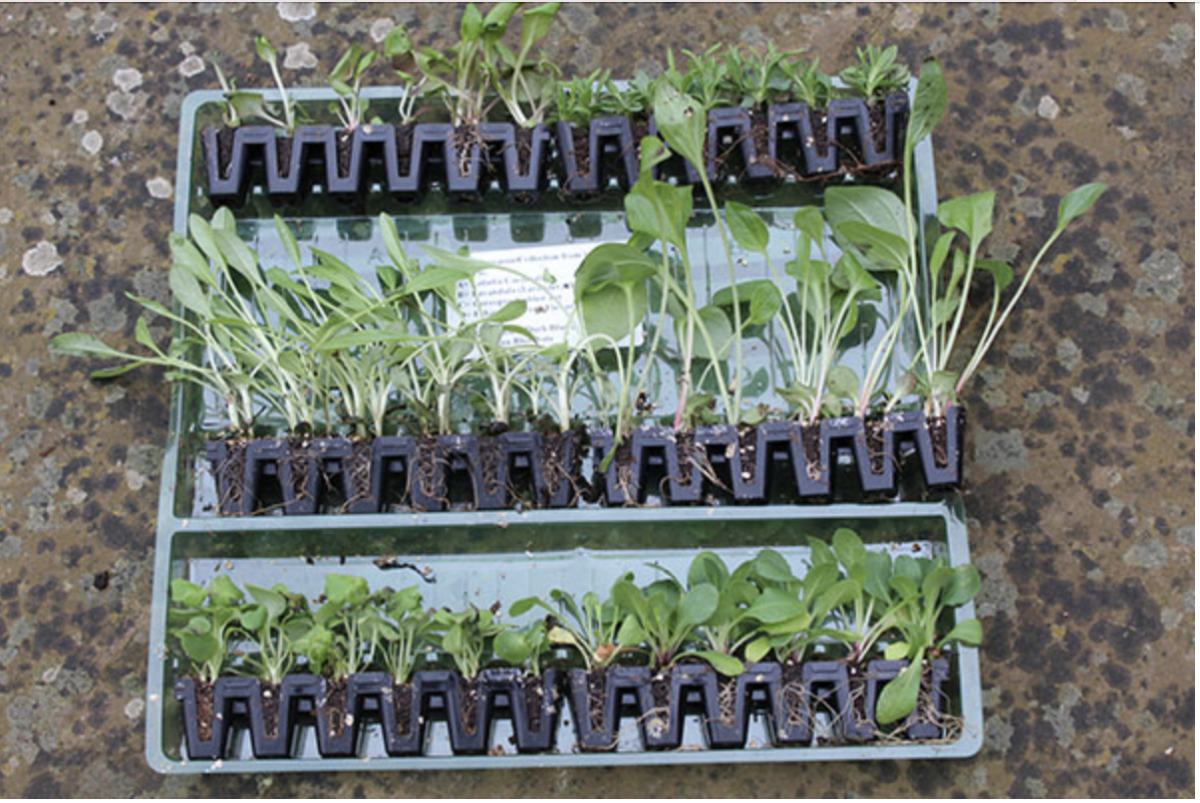 For most plants, I usually use pots that are 7 to 9 cm across the top, and that seems to work quite well. Obviously you can also use a tray divided into modules for this part of the process as well. Whatever you've got handy, really. Have your trugful of potting compost to hand – I use peat-free mixed with vermiculite or grit (to keep the compost open) and some general purpose slow-release fertiliser.
2. Now the baby plants need a gentle poke out of their miniscule modules, trying to disturb the roots as little as possible.
3. Give the roots a sprinkle of water at this stage, if it looks like they might have dried out in transit.
4. Fill a pot with compost, tap it to settle the compost a bit, make a hole with a dibber, and drop the plant into it.
5. Gently tuck the soil around the roots of the little plant.
6. When you've moved all the plants into pots or modules, give them a really good drink of water with a rose fitted over the spout of the can, and leave them in a warm, bright place to recover from their exertions. Even if your mini-plugs are frost-hardy plants, don't put them out in the garden straightaway – they have been germinated and growing in warm, humid indoor conditions – the sudden change in temperature would probably kill them.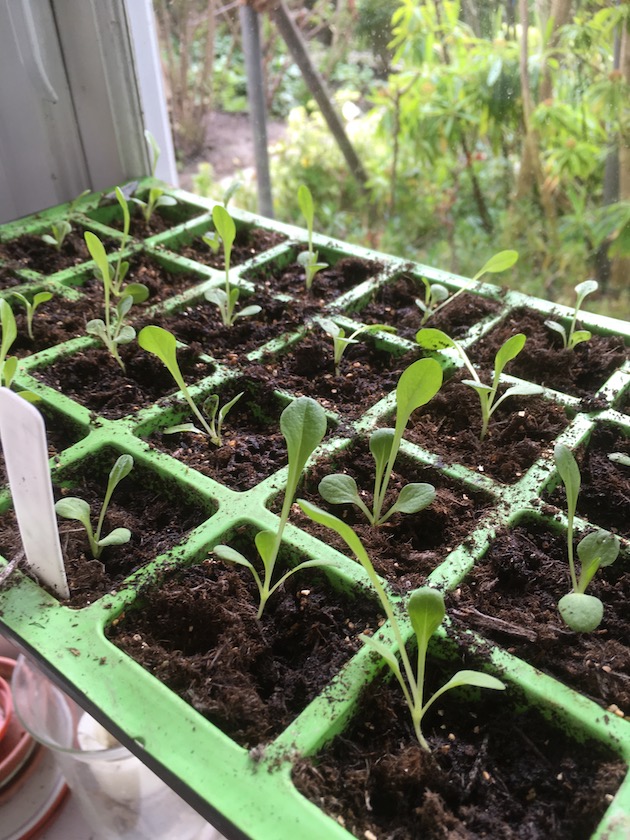 7. Bigger plants might need moving to larger pots as they grow – the best way to judge that is to gently tip the plant out of the pot and see if the roots are getting congested – if they are, it's time to move them on. If their stems have become leggy, it's a good tip to plant them a bit more deeply into the next pot – a bit of magic here: they will grow more roots from the bit of buried stem and you'll end up with a stronger plant! This is especially true of tomato plants.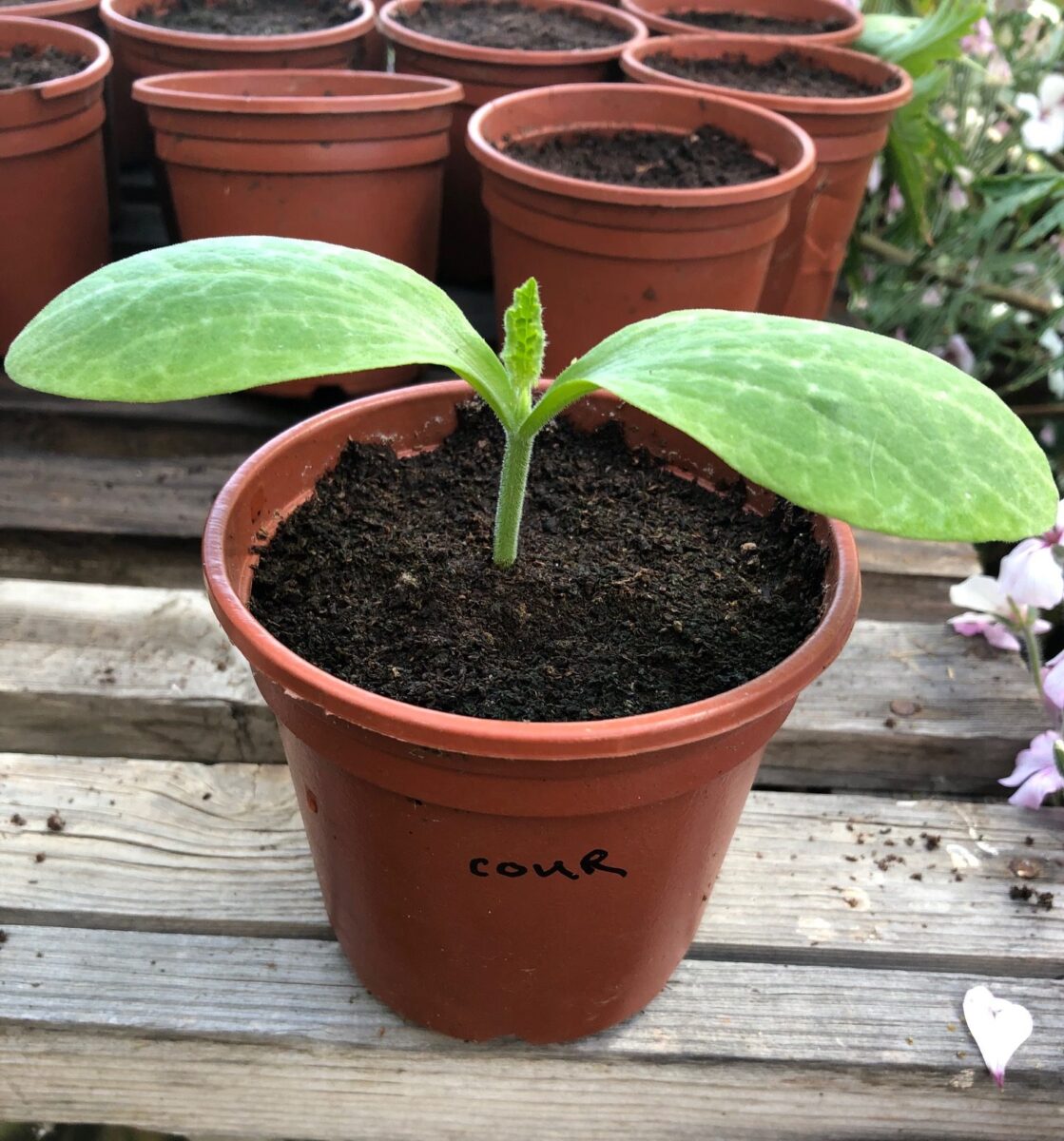 8. Gradually get your plants accustomed to outdoor conditions by putting them outside during the day and bringing them in at night for a couple of weeks. Tender plants (which can't tolerate any degree of frost at all) include many, many bedding plants like begonias, petunias, busy lizzies and the like. A huge number of vegetables fall into the same category – tomatoes, cucumbers, runner beans etc. With these tender plants, don't even THINK of putting them out in the garden or veg patch, until all danger of frost is past in your area.
There you have it – a nice little resumé on how to pamper the plugs. You've saved yourself plenty of wonga by buying these tiddlers, but only if you treat them sufficiently gently not to kill them off before they show you what they can do!
Spring shrub-pruning
Lots of mid- to late-flowering shrubs like Buddleia, Lavatera, Euonymus and Cotoneaster flower best on shoots made in the same year, so now's the time to cut these hard back. Also give Hebe and Artemisia a good tidy-up. You should cut back winter-flowering shrubs now, too, such as Viburnum, Garrya elliptica and winter jasmine, because they will flower next year on the shoots they make this summer. Cutting back Sambucus (elder), Eucalyptus, Rhus(Sumach) and Cotinus (smoke bush) now will give you bigger, more dramatic foliage.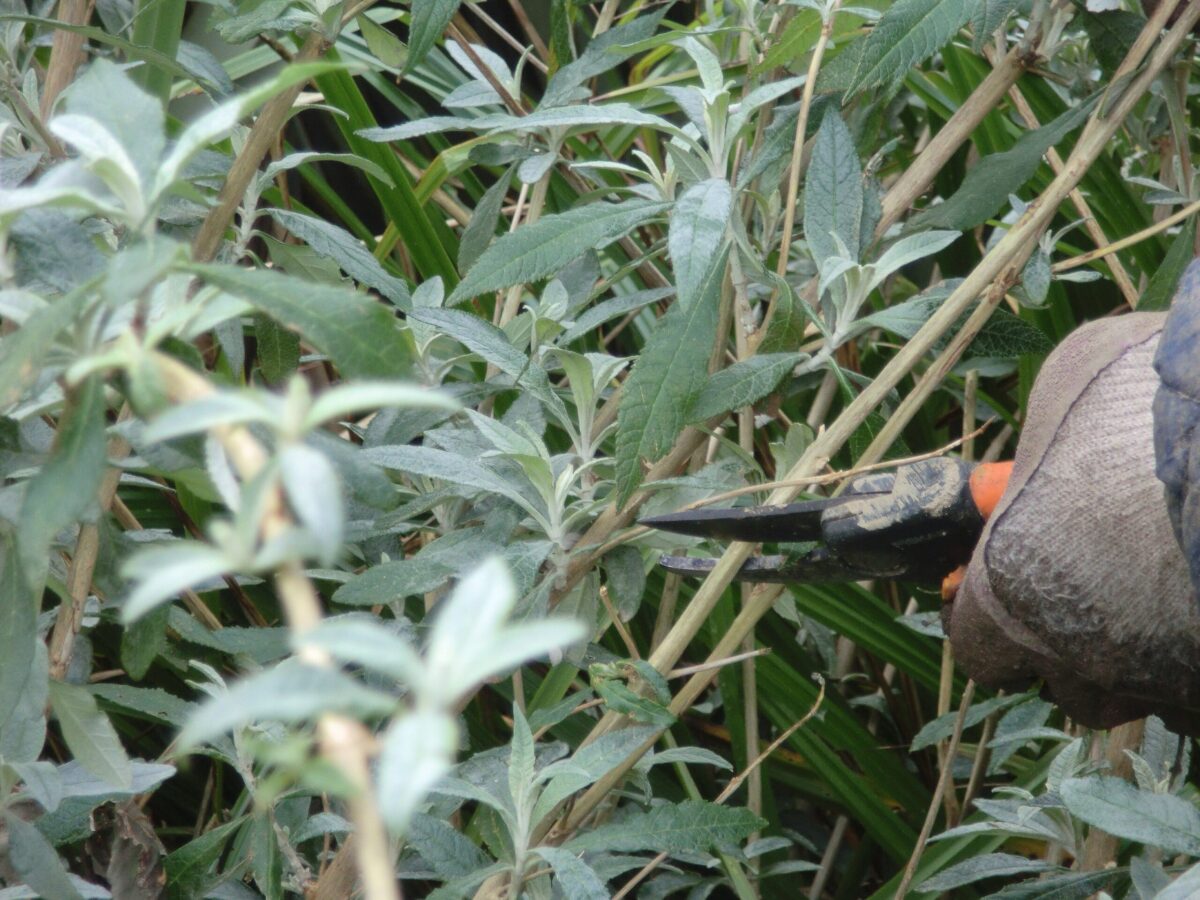 If you wisely left the old flowers on mophead hydrangeas to protect the plant somewhat from the worst of the cold winter we've had, you can cut them off in the next couple of weeks down to the fat new buds below.
Gardening shorts
It's grass-tidying time for all but the coldest wettest parts of the country – if you live in one of those, probably better to leave it 2-3 more weeks because most grasses loathe getting winter wet into the crown. Grasses like Pennisetum, Deschampsia and Miscanthus can now have their top-growth cut right down. 'Evergreen' grasses like Anemanthele and Stipa gigantea need to be tidied by 'raking' through the top growth – I've made a short video on how I do this (you'll get to see our resident storks watching me too!) – the link is at the bottom.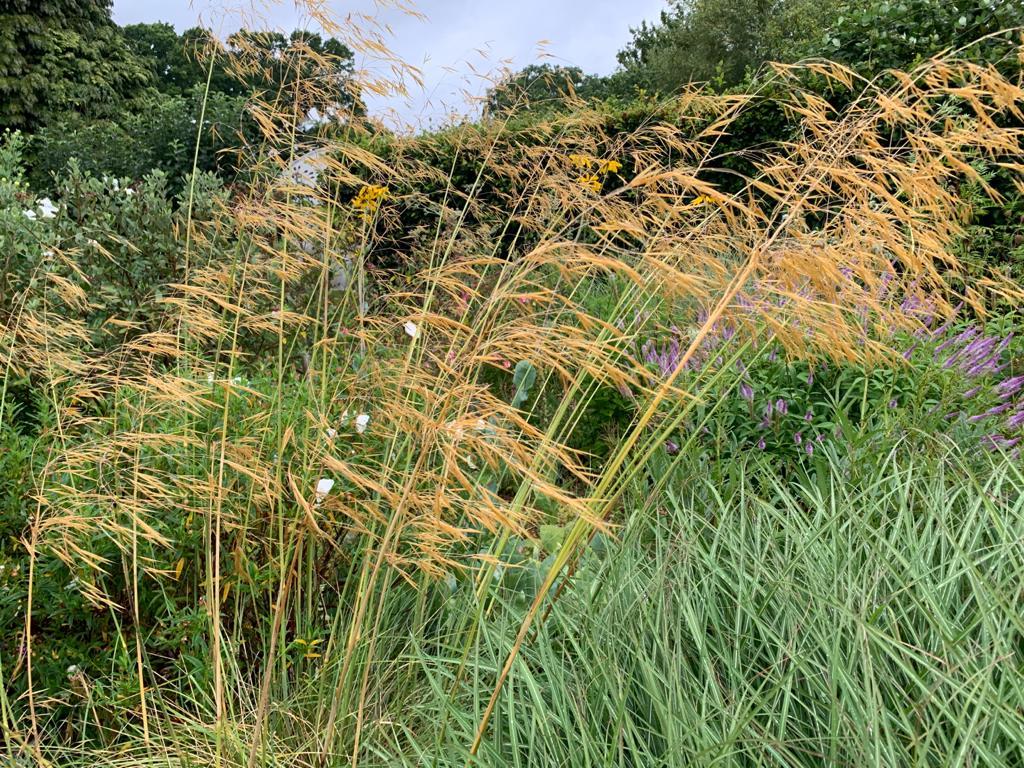 Hope your lawnmower is primed and ready for action – it's about to hit its busy season! Mowing the grass on a high setting in March will tidy up all the wild tufty bits, and it's amazing how neatening the edges with shears or a half-moon spade will impart the feeling that you're in control again. If you feed your lawn, now's the time to apply a high nitrogen fertiliser.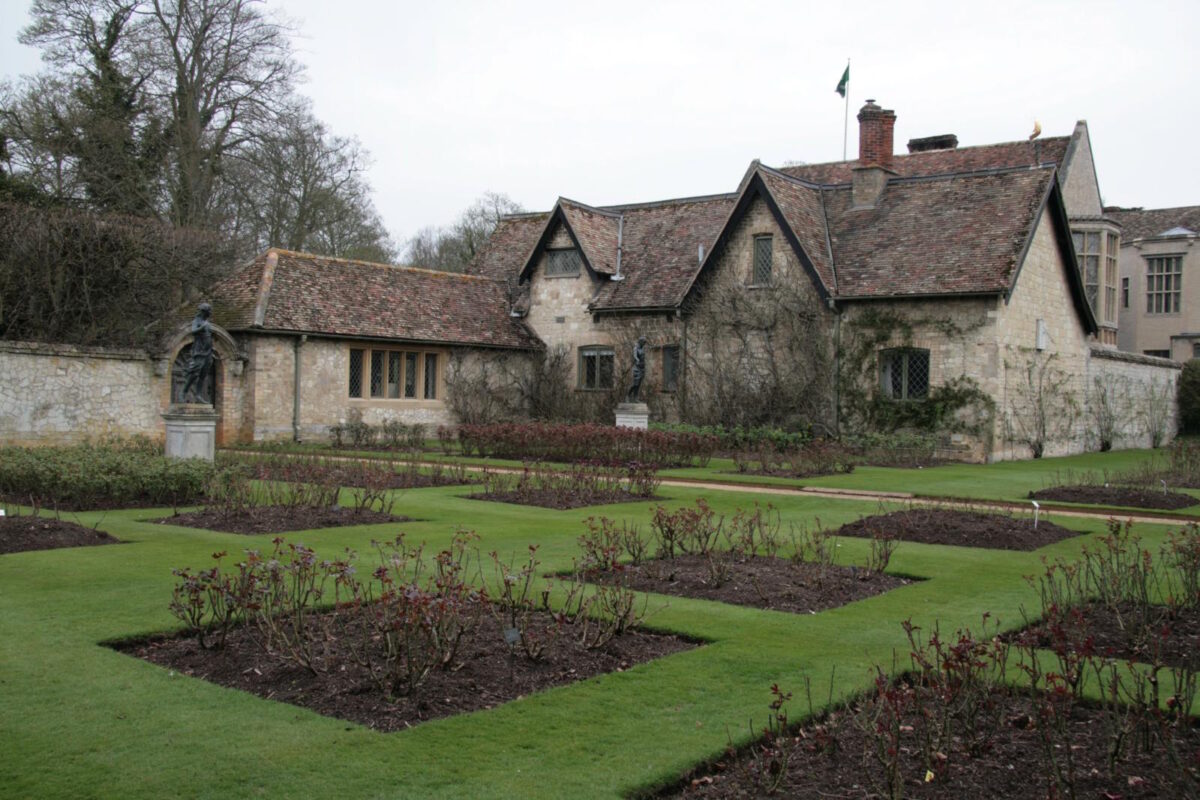 I'm not bothered about weeds in grass at all, but if you don't like to have anything other than grass in your lawn, how about creating a little patch of early-flowering pollinator plants for the insects, as well? Primroses (as in this week's feature pic), bugles, crocuses, celandines, hellebores…all of these will really help these early-stirring pollinators. And look impossibly pretty to us as well!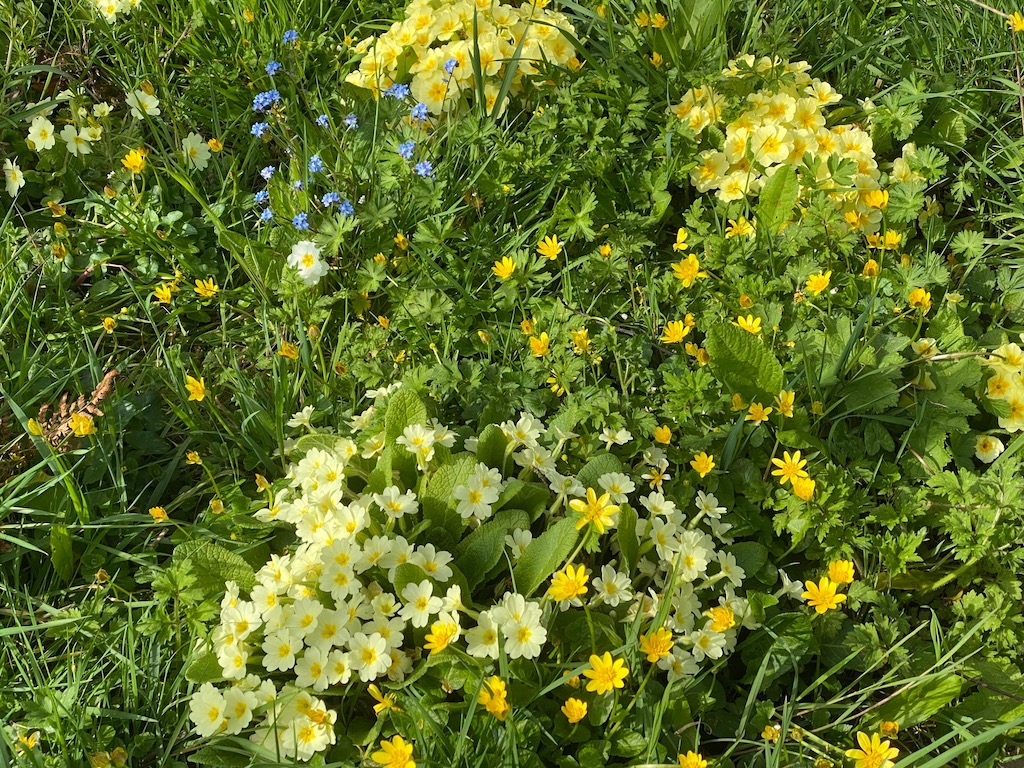 Start assembling all your plant supports, and assessing how many will need mending or replacing, especially if you garden in a windy spot. Like everything else, custom-made ones have gone up in price, so do think about using shrub prunings, if you don't mind a more rustic look. Or try builders' reinforcing rods bent into shape ( LINK TO RELEVANT BLOG March 2018 in the comments section beneath this weeks blog)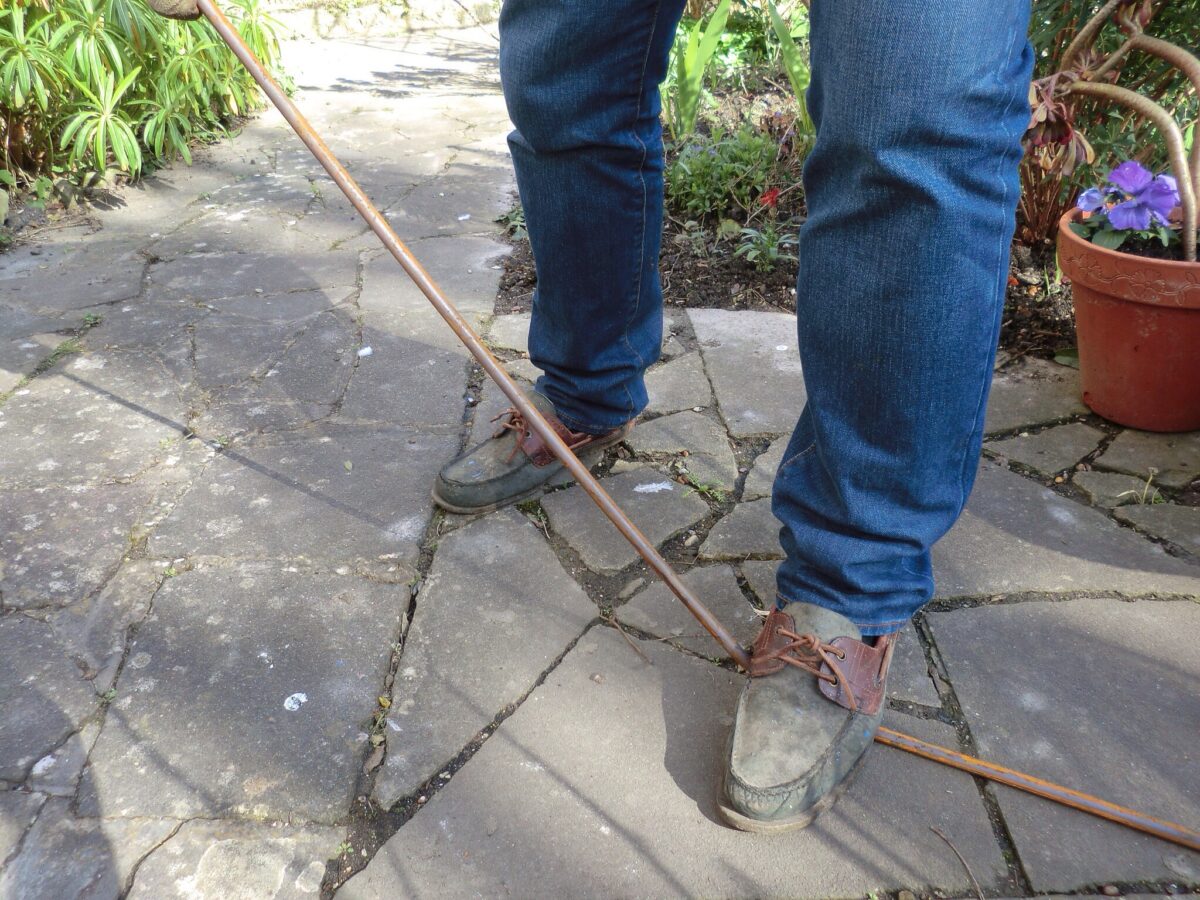 I'm also a big fan of upturned wire baskets usually used for hanging baskets – they can be bought quite cheaply in bulk on the internet. Pop them over anything but the tallest bedding or perennial plants and the plants grow through the gaps: their secret support completely disappears in a very satisfying way! In the past I used them to support hardy geraniums, asters, stocks, salvias….etc. These baskets are great for keeping the wretched squirrels away from digging up spring and summer bulbs in my garden too.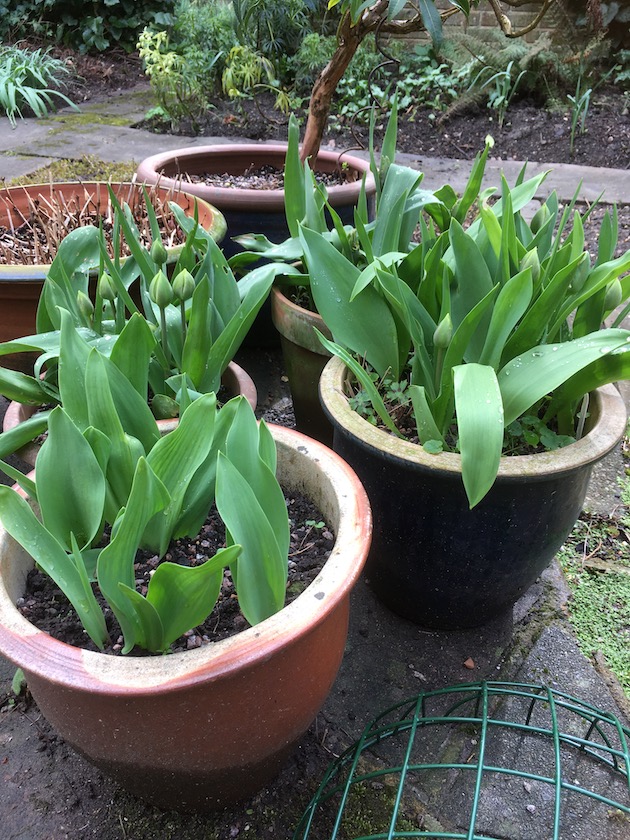 Here is the link to the video about tidying up ornamental grasses for spring.
NB If you're not already a subscriber and you'd like a bit more gardening chitchat from the3growbags, please type your email address here and we'll send you a new post every Saturday morning.