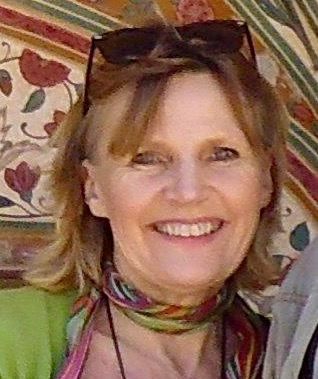 Here we are, full-on Chelsea season and a heap of gardening jobs clamouring for your attention! Let's have a go at bedding plant cuttings, successional sowing and putting up greenhouse shading, amongst other things:
Extending the bedding
I expect you've bought your summer bedding – fuschias, pelargoniums, dahlias, chrysanths, Surfinia petunias, osteospermums, busy Lizzies, verbenas, argyranthemums, penstemons, salvias, plectranthus……..and are poised, ready to plant these into your pots and borders. But did you know that you can take shoots from them right now, to grow into lots more plants that will flower towards the end of the summer?  In a nutshell, it's a completely free way to extend your display right into October!  Here's how:
Snip off vigorous non-flowering healthy stems (actually, even a stem with a flower-bud or two on it will work – just pinch the buds off). Don't strip any one plant completely, or it won't recover easily! The shoot can be anywhere between 8-12cm ideally, cutting just above a leaf-node (the mother-plant can shoot again from that node). Take off the lower leaves of each of your chosen stems, pinch out the growing tip, and trim again just below the lowest leaf-node.
Now you are all ready to tuck these cuttings, 3-4 to a small pot, round the edge of a pot of seed & cutting compost. Water them and keep your pots in a bright place but not in direct sun. You can help to keep them moist by popping them into a tray with a clear plastic lid or covering them with clear plastic bags, but not if your cuttings have hairy foliage like pelargoniums (bedding geraniums) or plectranthus, because their leaves are more likely to rot off. With once-a-week watering, your cuttings should root in 3-4 weeks, and you will be able to plant them out in June. How easy is that! You should definitely have a go!
A question of succession
I daresay you have already started sowing some veg seeds outside – beetroot, carrots, radishes, lettuce etc. – and they'll be germinating nicely, one hopes. They will need gradual thinning out until you have them at the spacing recommended on the packet. But if you sow another row now, and yet another one in a couple of weeks' time, you'll be able to harvest your vegetables for much longer, possibly avoid some carrot rootfly visitations, and perhaps dodge the crazy gluts a gardener can suffer occasionally. Don't you find it irritating when all your Little Gems are plump and in their prime all at once!! Do this 'successional sowing' and you have your solution.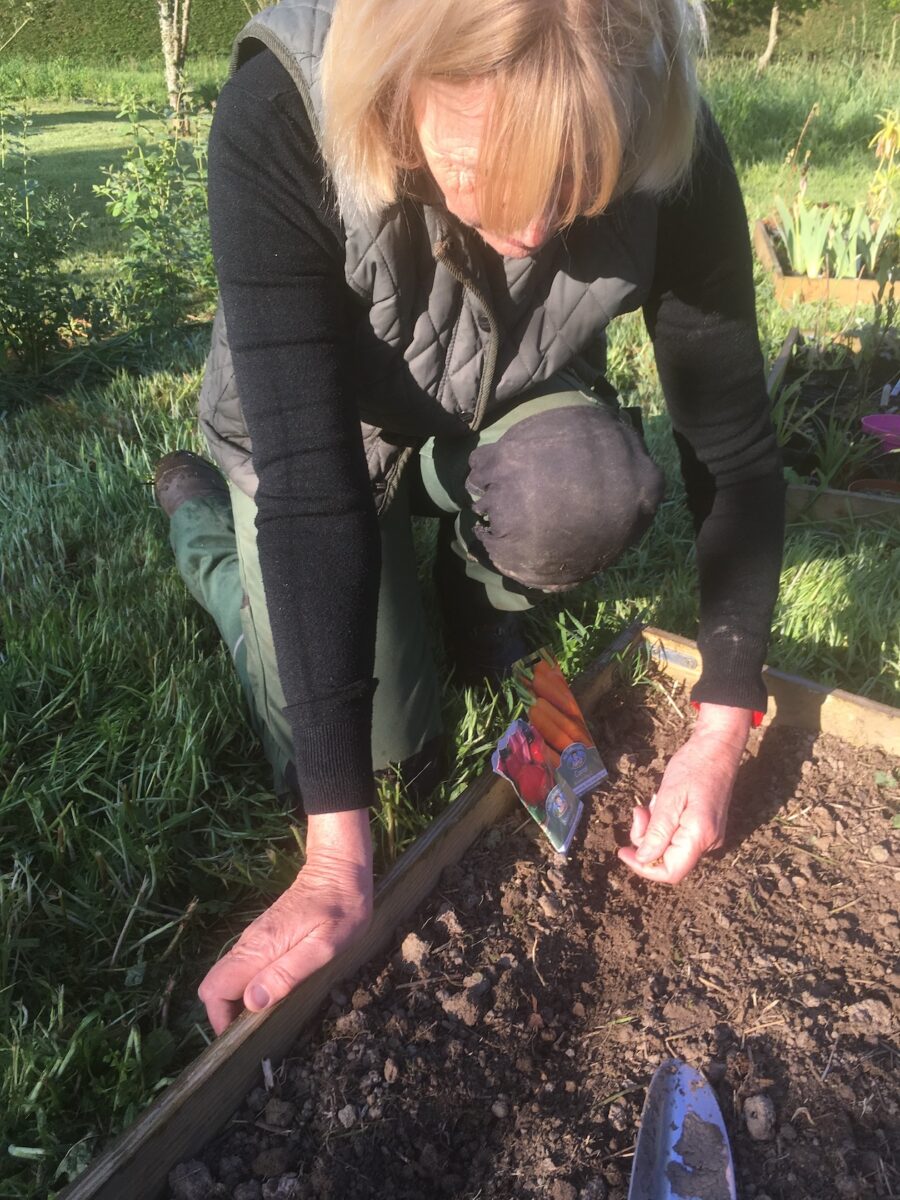 Sow more rows of herbs as well – borage, chervil, dill, rocket, parsley, coriander…… it will provide the chef in your family (not me, I can assure you!) with continuous quality foliage for the kitchen, as each row goes to flower and seed as the summer wears on.
'A GREEN THOUGHT IN A GREEN SHADE ' (Andrew Marvell) – SHADING THE GREENHOUSE
I might have mentioned a couple of times (!) that I am a novice greenhouse-gardener, but it's already apparent that my new greenhouse, despite its automatic venting system, can become very warm, very quickly, and this can be bad news for the plants inside. Scorched leaves can result from very high temperatures, stems and leaves can become distorted; tomatoes can even be rendered hard and inedible by a condition called 'greenback'.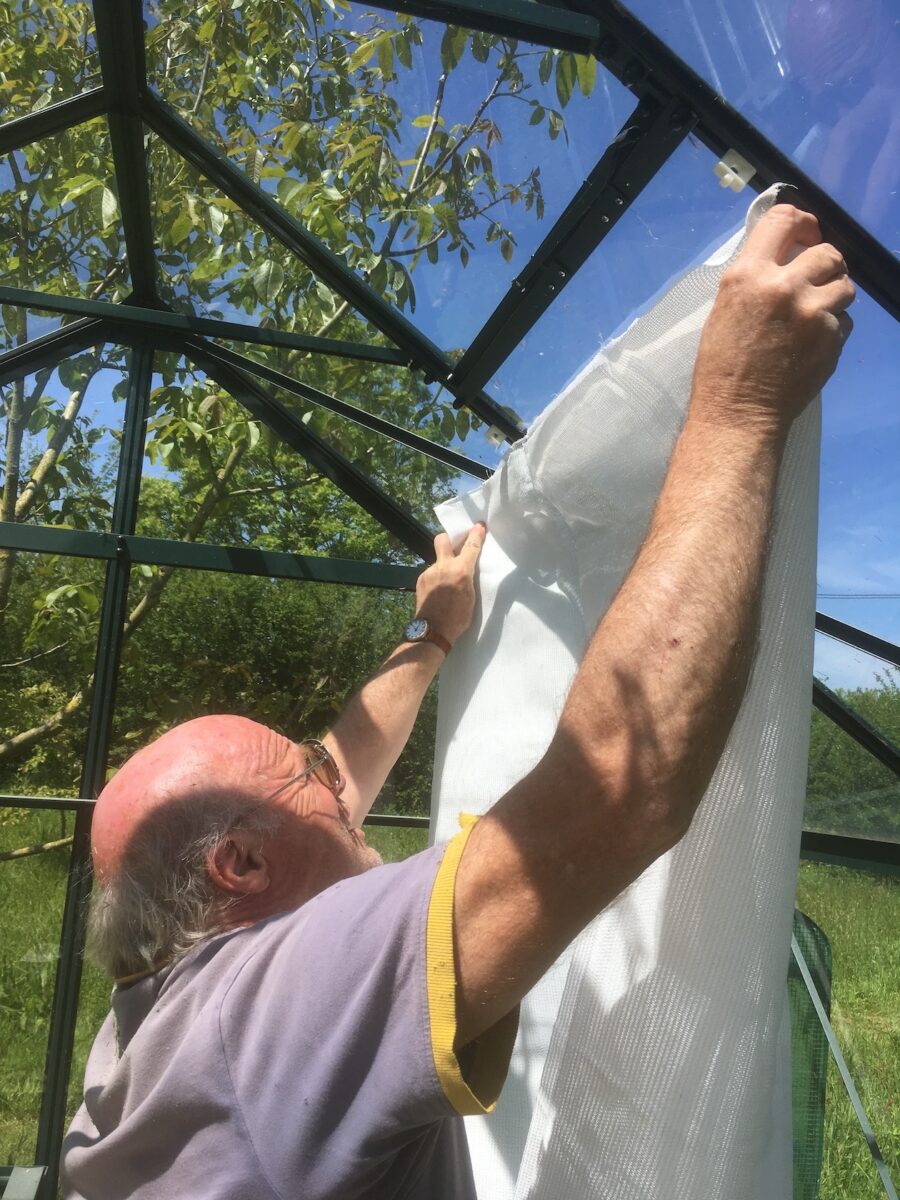 So now's the time to put up some shading. I know that you can apply shade-paint over the glass, but I've been told that it can be a pain to remove in the autumn, so we are going to pin up some shade-netting to the roof and sides of our greenhouse to protect the plants over the hottest months. I am rather hoping that by keeping the greenhouse a little cooler and shadier, I may lessen or avoid a few infestation issues as well, such as red spidermite and whitefly, which can often affect greenhouse plants.
Gardening shorts
* Now your herbaceous perennials are growing strongly, you can Chelsea-chop them, cutting them down by half to make them flower a bit later and more compactly. Or cut just some of the stems to extend their flowering season in a rather gorgeous way. Sedum (Hyelotelephium), Phlox, Anthemis, Aster, Nepeta (catmint)…………all respond very well to this. And why not pot up some of your choppings as cuttings to make more plants? You've got nothing to lose!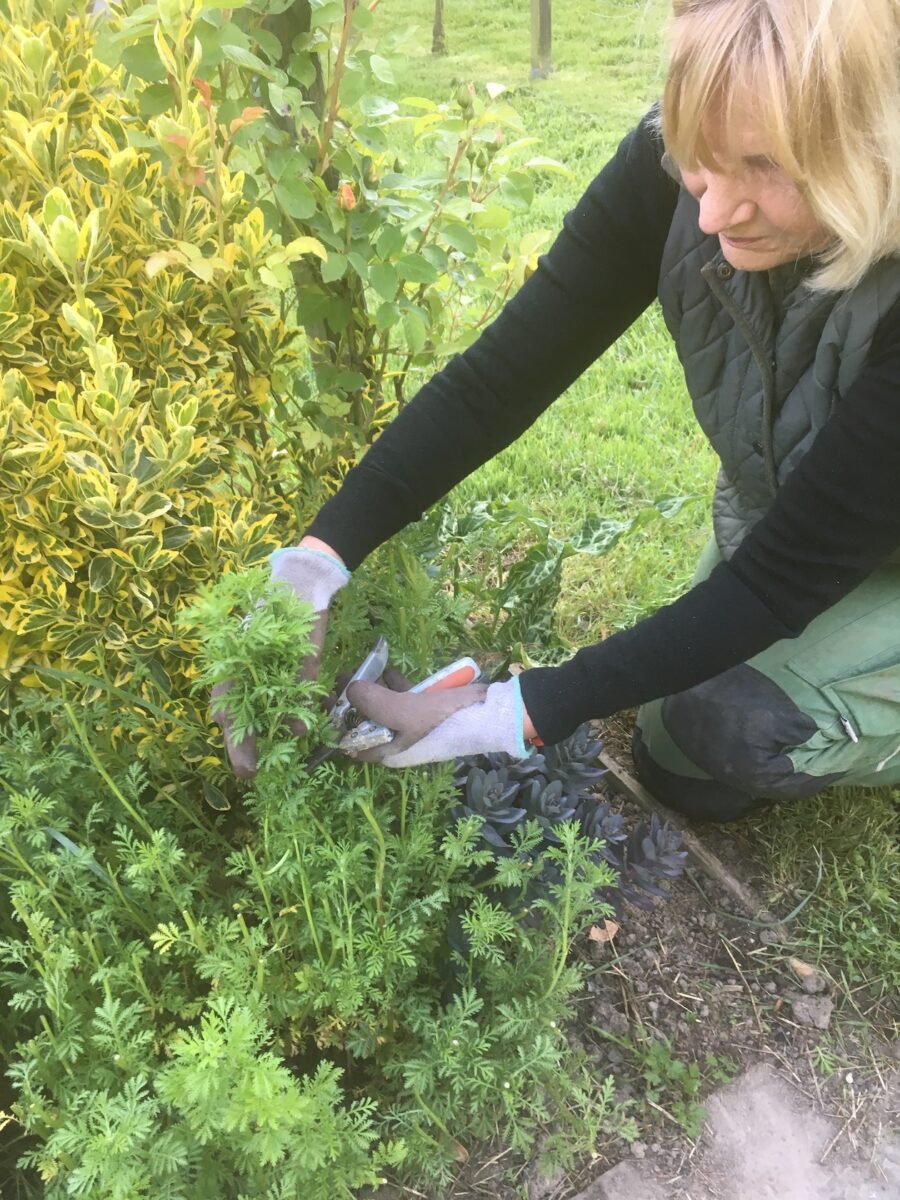 * Keep harvesting your rhubarb until the end of the month – you can pull away up to half the leaves in any one season without harming the vigour of the plant.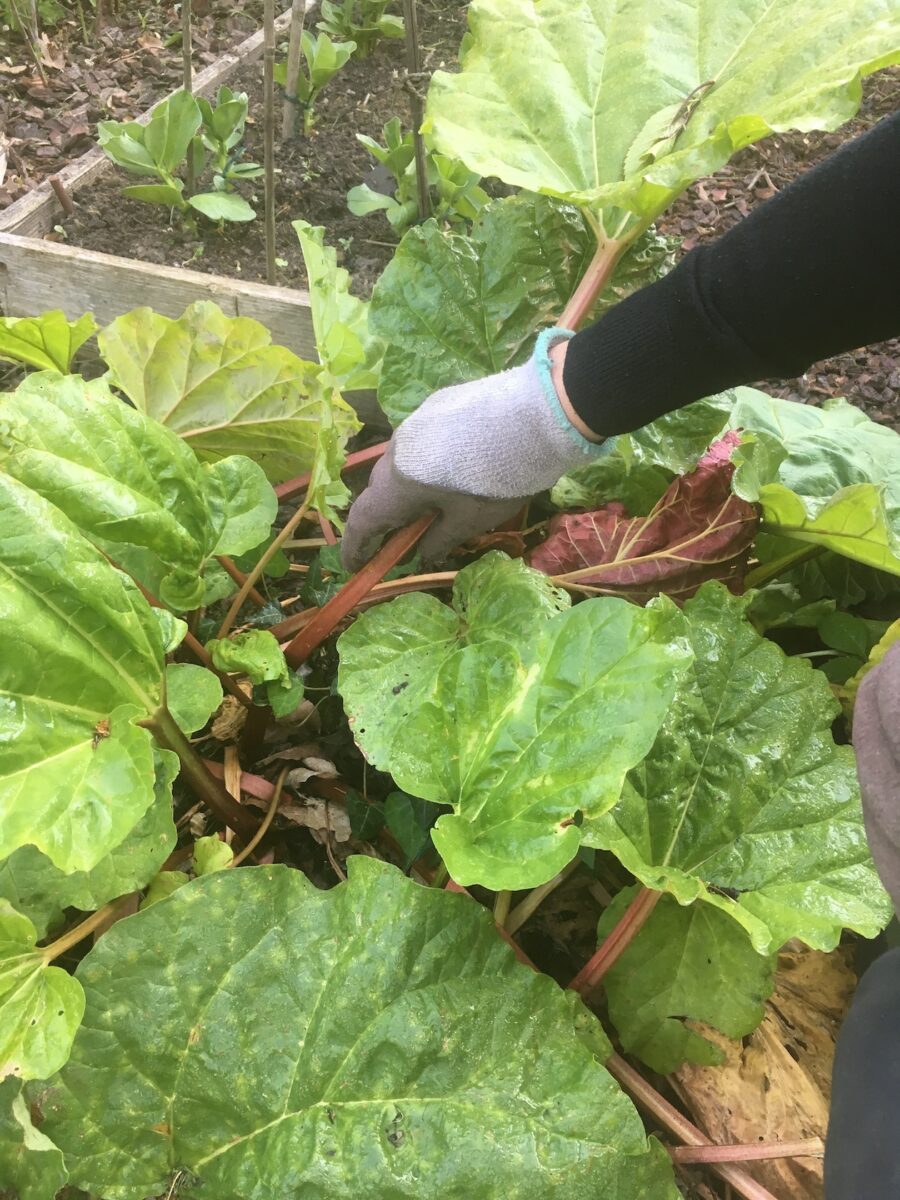 * This is the perfect time to give your lawn some love. Water in a high-Nitrogen fertiliser to encourage all the bright green growth that you want this summer.
NB If you'd like a bit more gardening chitchat from the3Growbags, please type your email address here, and we'll send you a new post every Saturday morning: