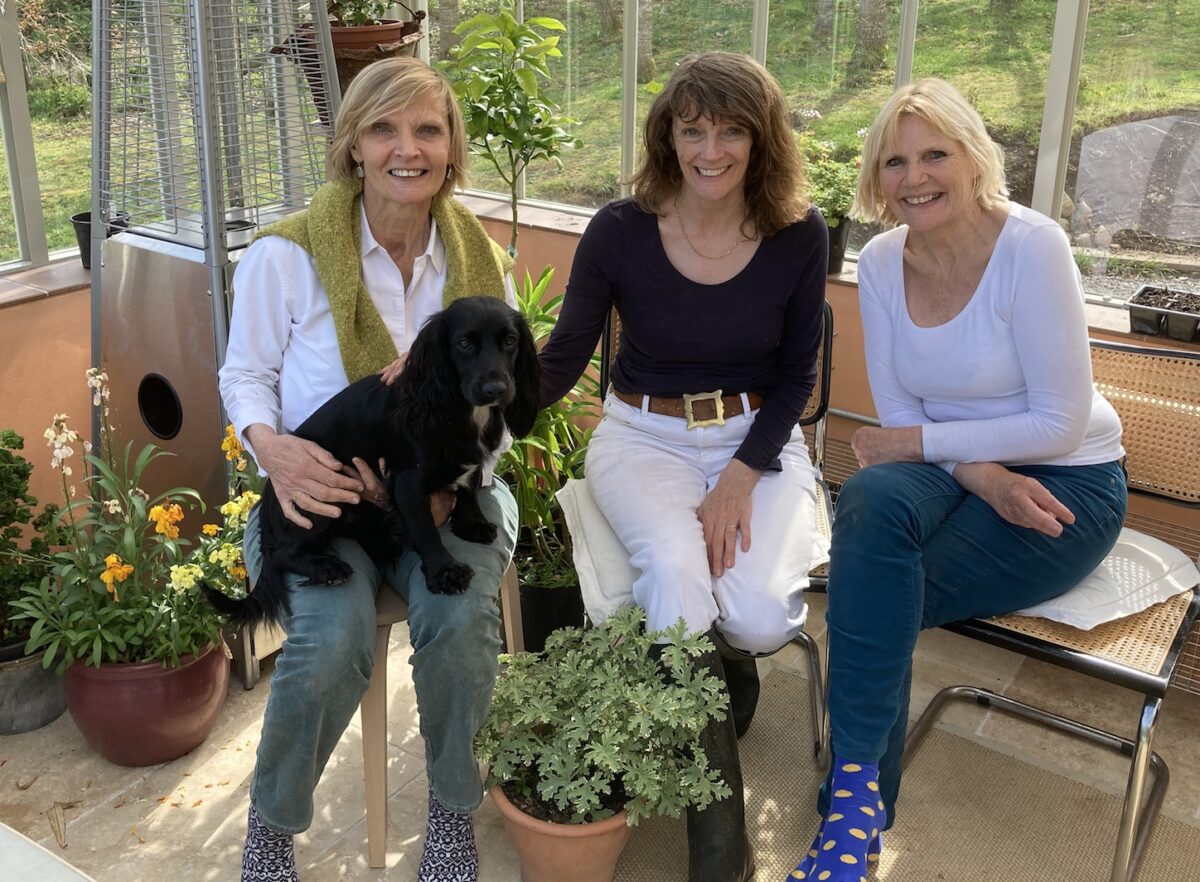 It's peak 'iris' at the moment, but with so many different ones to choose from which would be best for your garden? As usual we three growbags have differing opinions…..Elaine is in full-on 'English bearded' mode, it's go large or go home as far as she's concerned. For the more botanically curious and patient amongst us (and this immediately rules out my two sisters lol !) I have a more intricate alternative for you to experiment with, whilst Caroline's question of 'so there are different types of iris then?' doesn't bode well for her contribution this week……
---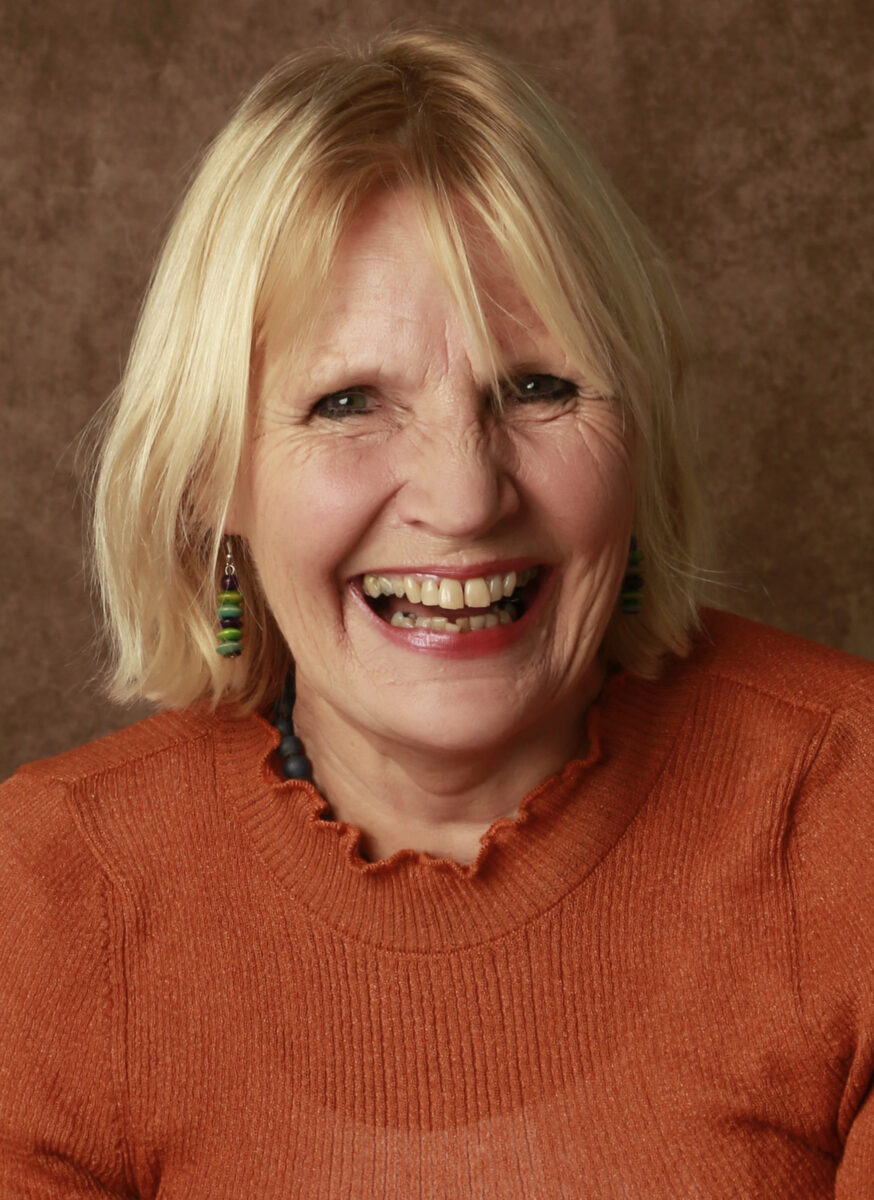 Yes, I'm for the great big bearded irises that light up May and June borders with an elegance of form and colour that is hard to find in any other flower (just LOOK at our feature picture this week – Iris 'Benton Lorna' !)
The range of colours available is frankly crazy. I do adore all the subtle sultry amber and brown shades – colours that might be very indicative of deadness in lots of other plants! I think it works with irises because the petals are thin and translucent and the sunlight shines through them. The petals thus glow like rubies and bronzes and precious metals instead of the matt uniformity of dead plant material.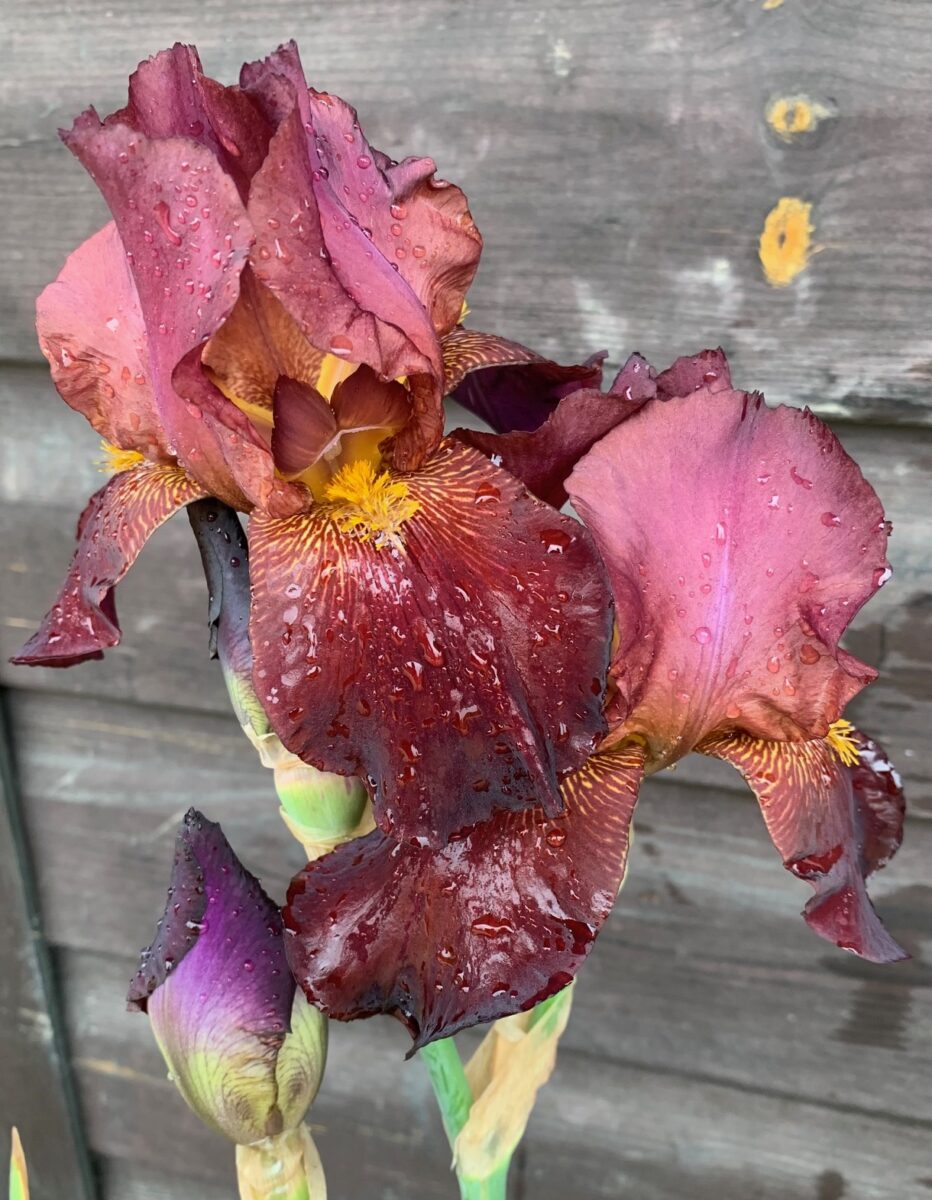 That gives you a clue as to how to grow tall bearded irises too – they like things hot and sunny and will flower much better if their corms get a good summer baking (I know the feeling!)

Ah, but then there is the glorious sky-blue of Iris 'Jane Phillips'. There are so few true-blue flowers, almost all of the so-called blue flowers have a touch of violet about them – this big iris is the real deal.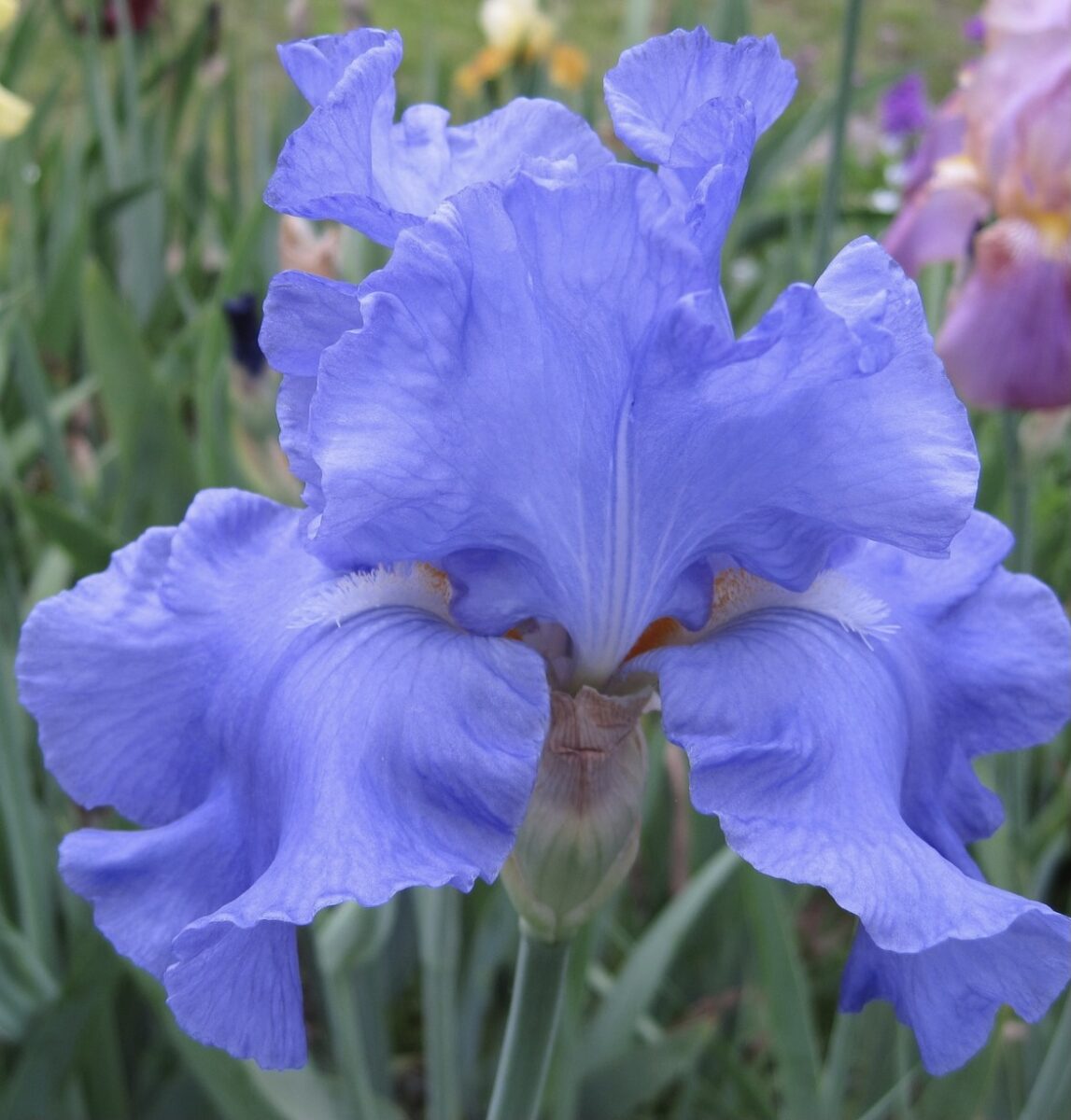 There is one iris that isn't a whopper, but I do love it for its early flowering, it's neat 'stakes-are-for-sissies' height, and its dark, almost obsidian flowers: it's I. 'Langport Wren', and even the esteemed garden writer Stephen Lacey has called it 'outstanding' in his lovely book 'Real Gardening'.
Gorgeous bearded irises always remind me of the fabulous Chelsea Flower Show sell-off days with my sisters and friends. Cayeux and Kelways are among the companies that display their heartbreakingly lovely irises for sale, and between us we always fall for a few.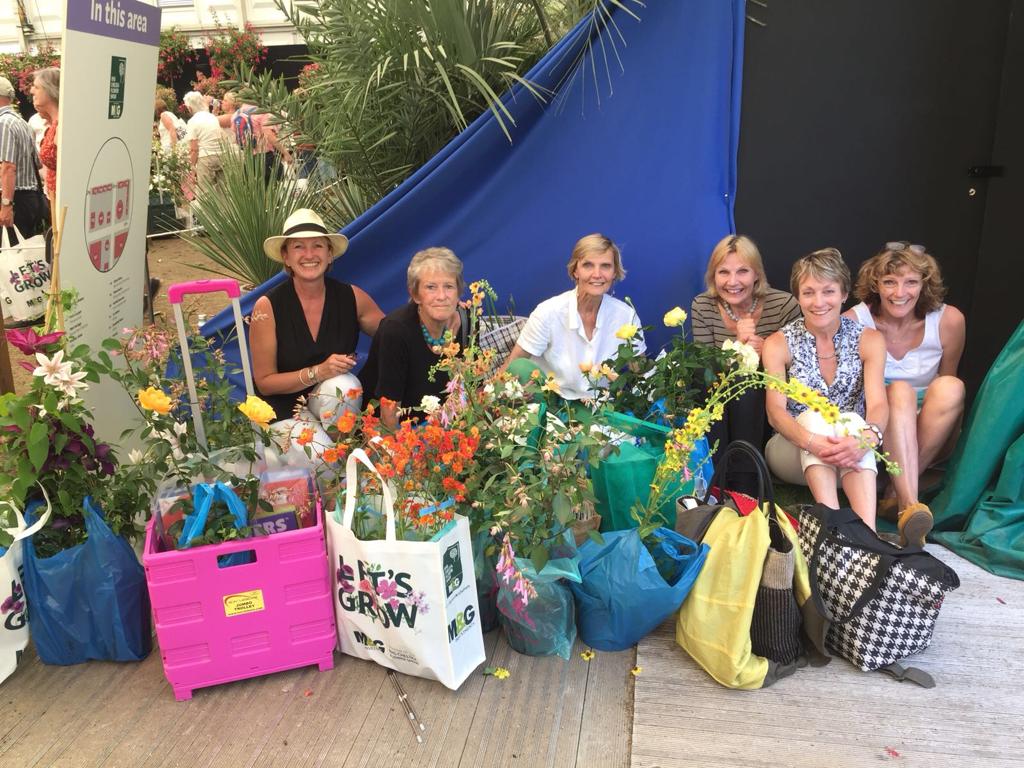 By the time the plants have been carted back to Victoria Station, had a reviving drinky-poos at the station bar (oh sorry, that's us, not them), and made an arduous journey home by train and dodgy carrier bag, there is barely a bud left, let alone a flower. No matter. It is all worth it for the sumptuous loveliness of its flowers the following year quietly suffused with hilariously happy memories.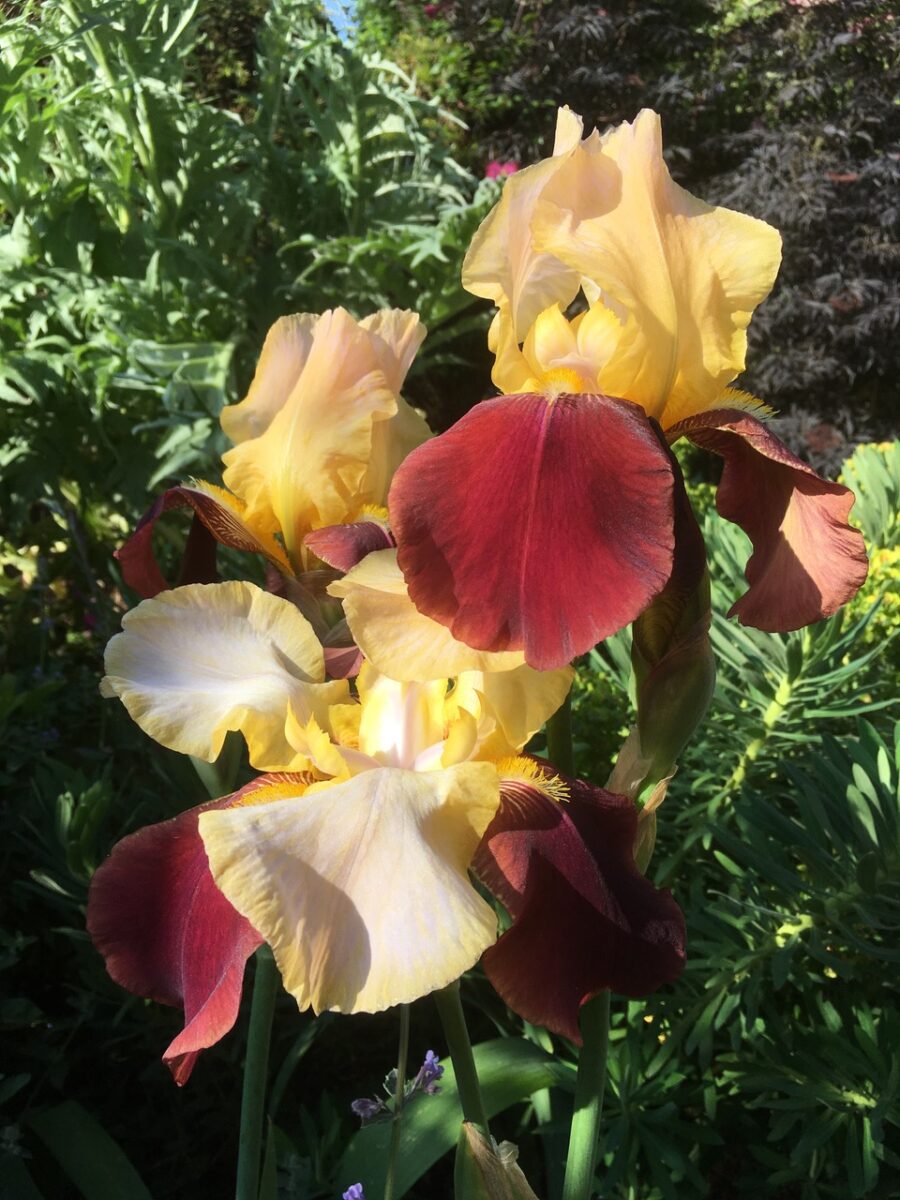 ---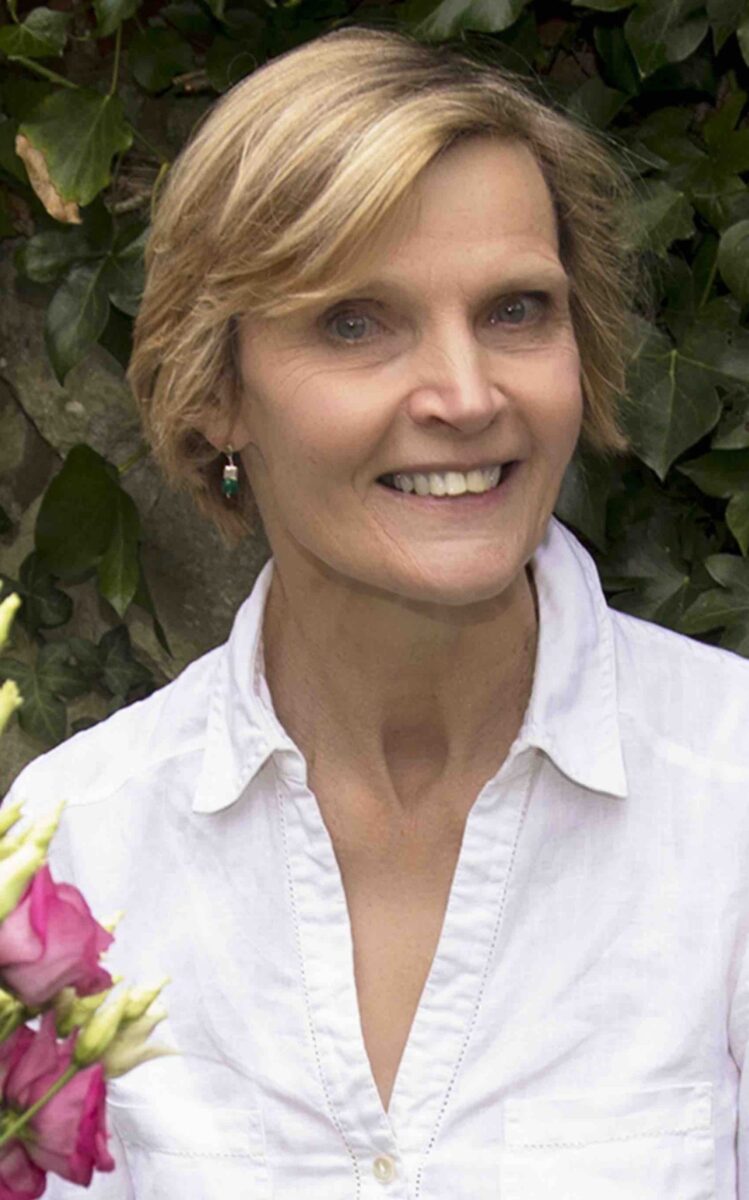 Yes well Point 1: it's usually Elaine's long suffering friends who have to lug home the products of her endless overindulgence in her Chelsea shopping sprees. Point 2: Bearded iris may have terrific presence in a garden, but originating from Mediterranean countries means they also hog a lot of your premium sunny sites. Elaine's gardening ideals are based on grandiose gardens like Sissinghurst and Hidcote, whereas my dream garden has always been the walled garden on the remote Isle of Jura in the Hebrides, where you happen upon little botanical gems tucked into shady corners and crevices and is where I first came across the Pacific Coast irises.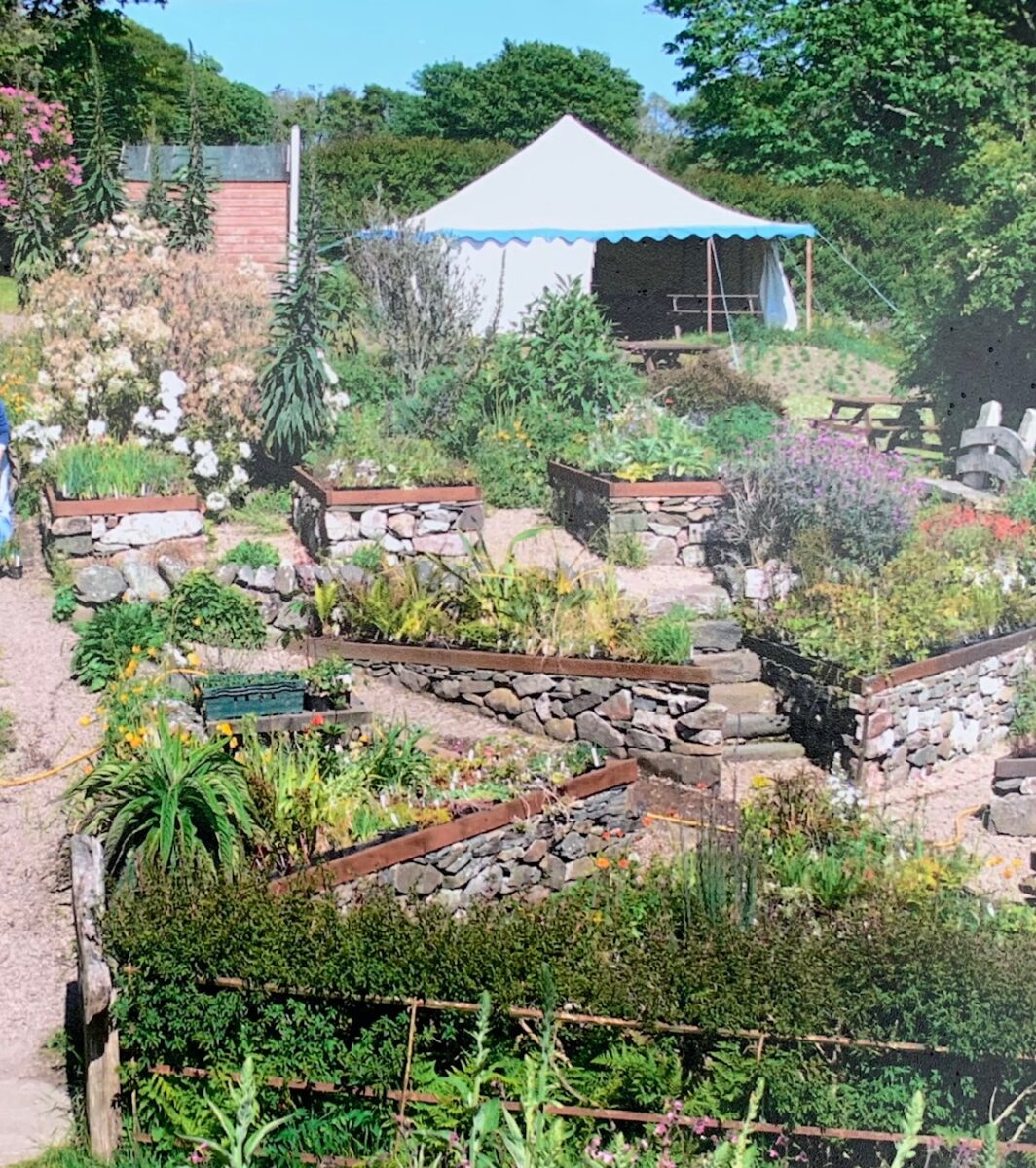 Coming from damp woodlands on the west coast of California this group of smaller iris actually thrive in cramped shaded spots in the garden, under trees or hedges, beside a path or in an awkward corner, and flower at the same time as their much beefier cousins, but in a range of beautiful pastel colours with delicate veining and mottling.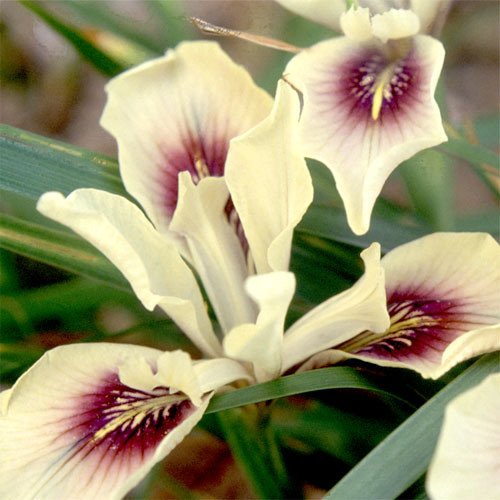 They actually consist of a group of about 10 different species, and you occasionally see one of them, Iris innominata for sale in specialist nurseries, or as seed, but there are now so many crosses between the different species that they usually go under the general name of 'Pacific Coast Hybrids'. They don't transplant very well as mature specimens so the best way to obtain them is from seed. Put a note in your diary now to order a packet in September when the seed should have been freshly collected from this summer's crop of flowers, (or do what I have just done and ask Thompson and Morgan to email you when they come into stock, link at the end) and then sow straight away either in pots or directly in situ, two or three seeds in each likely spot in your garden and just see what comes up. You'll get some delightful surprises, as I did when one of my little fledglings turned into the charming little clump in the picture below.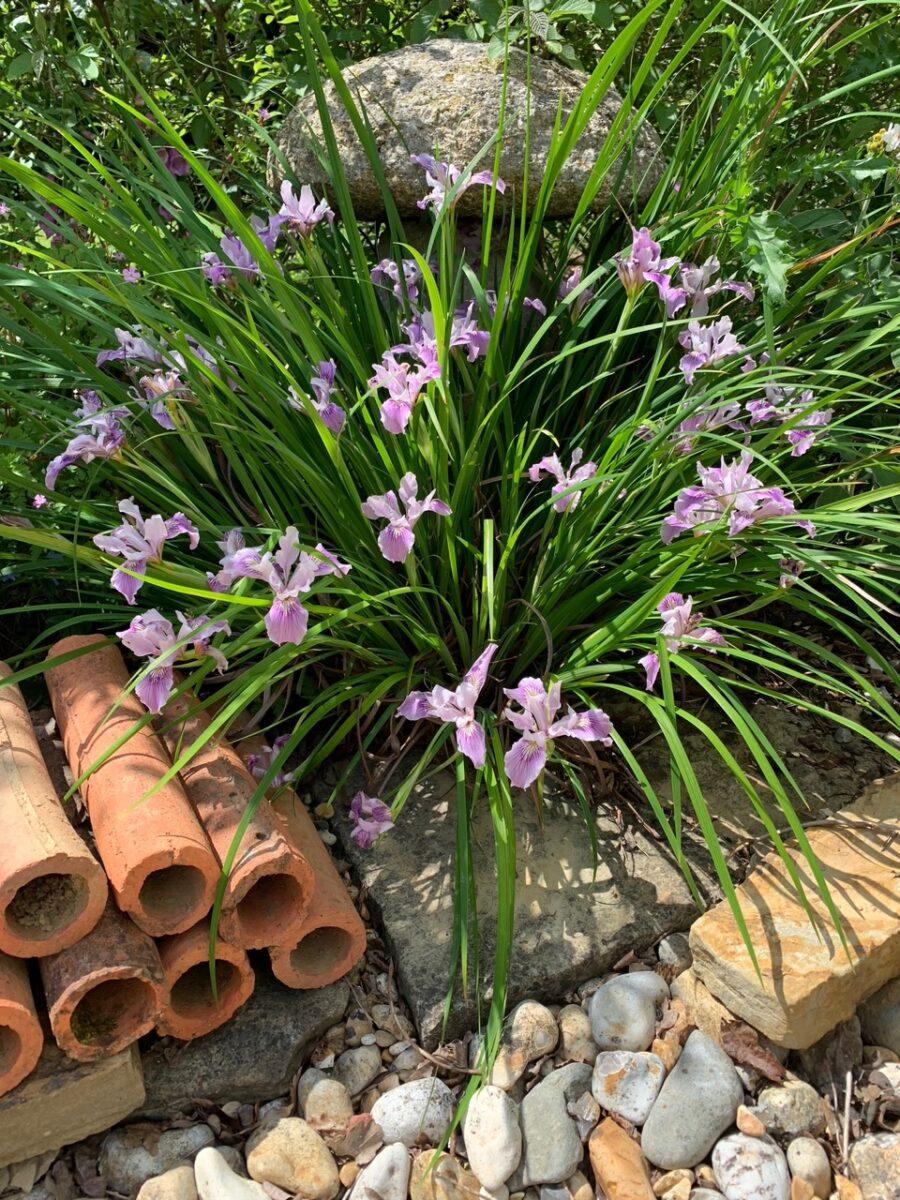 ---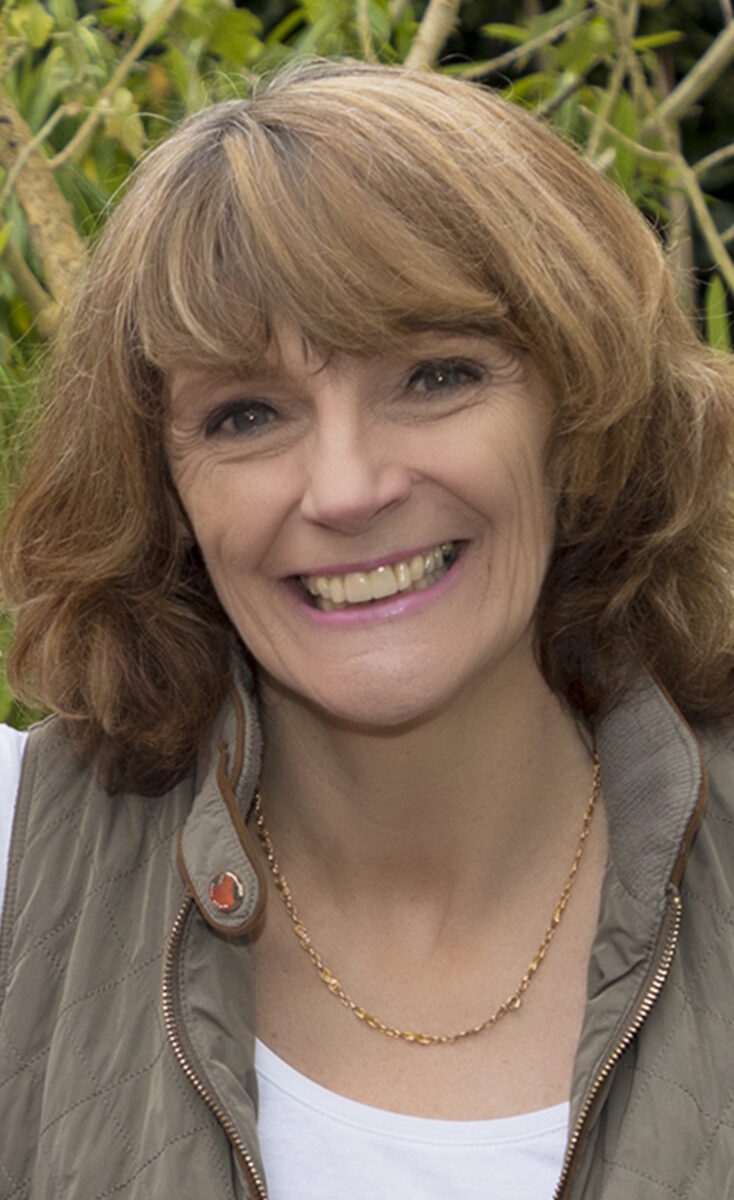 All very exciting I'm sure but as my friend Janice says, why grow something that looks, at its brief best, like a burst balloon? Plus, anything that needs its rhizomes 'baked' doesn't really have a future here in the Scottish Highlands.
I admit irises do have their strong points. Their slightly funky, off-set stems are actually very attractive and don't be surprised if Farrow and Ball name a paint after their enchanting grey/green hue (they could name it 'Caroline's brilliant Iris idea' if they wanted – just a thought).
But I'm not sure Elaine's Benton heavyweights would really settle down in the Far North. My iris experience today begins and ends thus:
1. Iris sibirica the clue's in the name. If these guys can handle Siberia they've definitely got what it takes for Inverness. They pop up dependably every year looking slightly dazed and spindly but game enough. And look at the detail in those petals. It was one classy balloon!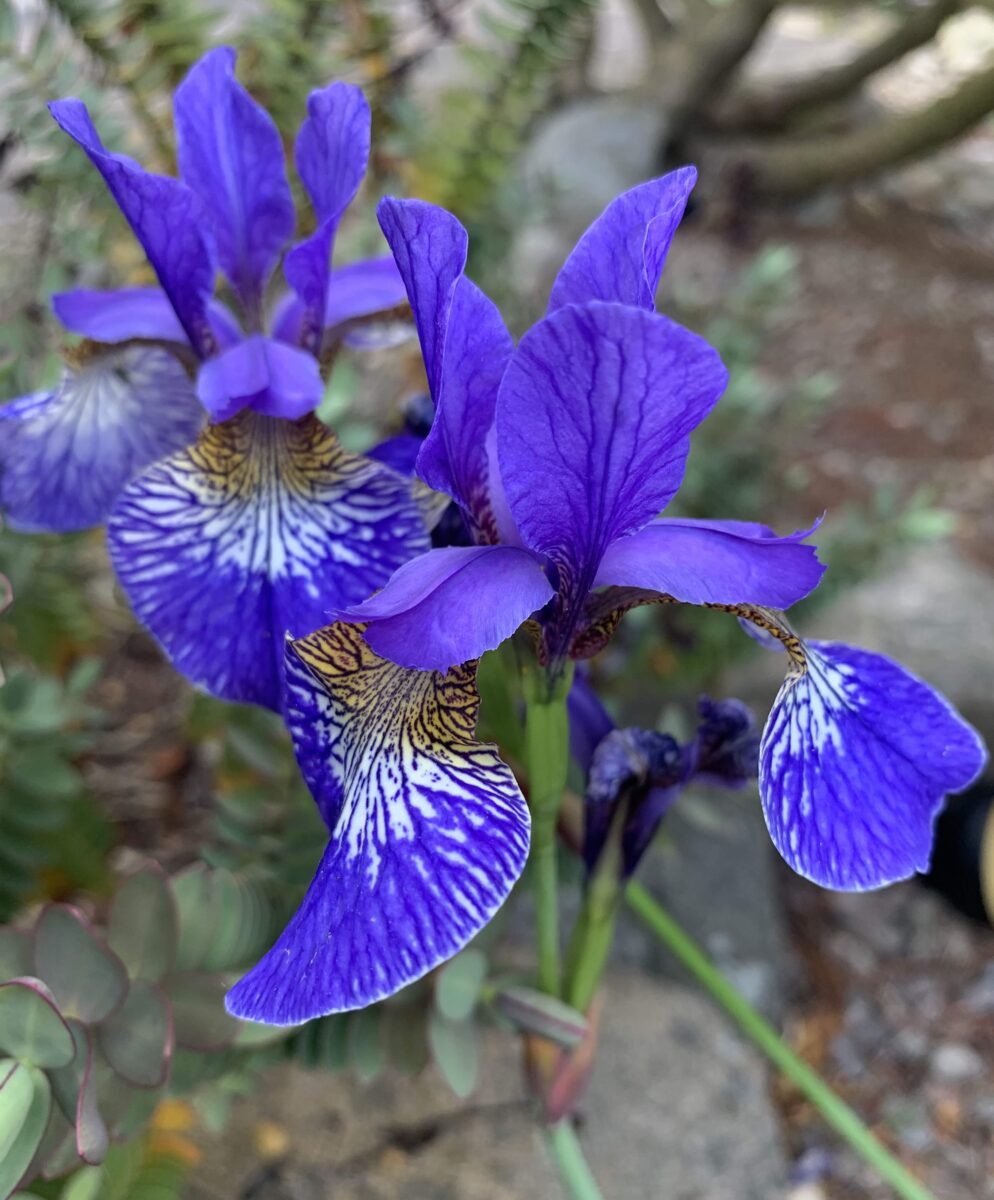 2. Flags – a swamp-loving iris in blue or, more commonly here, yellow. Like a giant panda at the zoo, they're a fleeting sight but one of those free loch-side features that so frequently makes a Highland landscape an Instagrammer's paradise.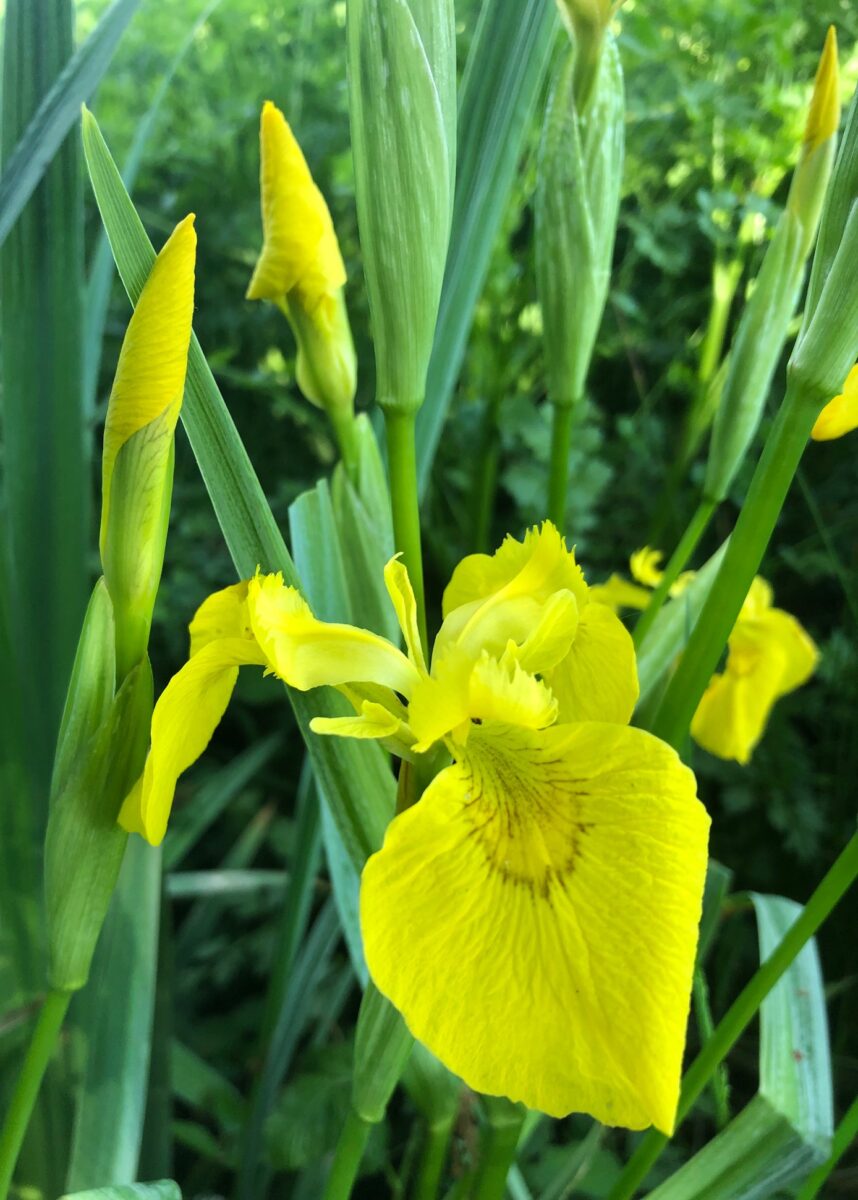 NB Sign up here for Laura's peculiar iris seeds – £1.49 for 45 seeds, it's got to be worth a punt!

NNB Louise's plant of the moment has all the subtle jewel-like mix of colours of an iris, but it's a rose! Find out which one it is by clicking on the box below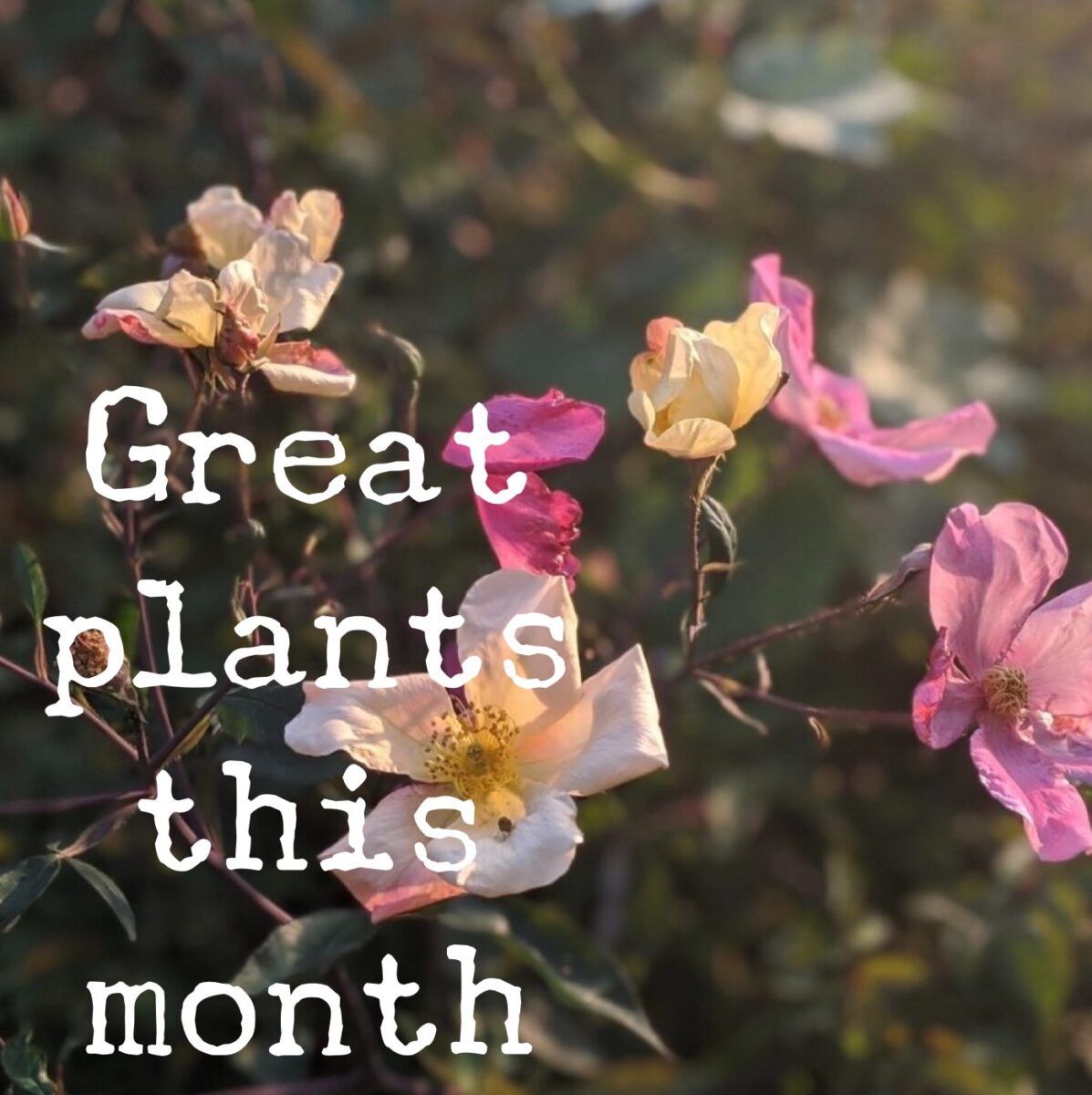 More NB If you'd like a bit more gardening chitchat from the3growbags, please type your email address here and we'll send you a new post every Saturday morning.