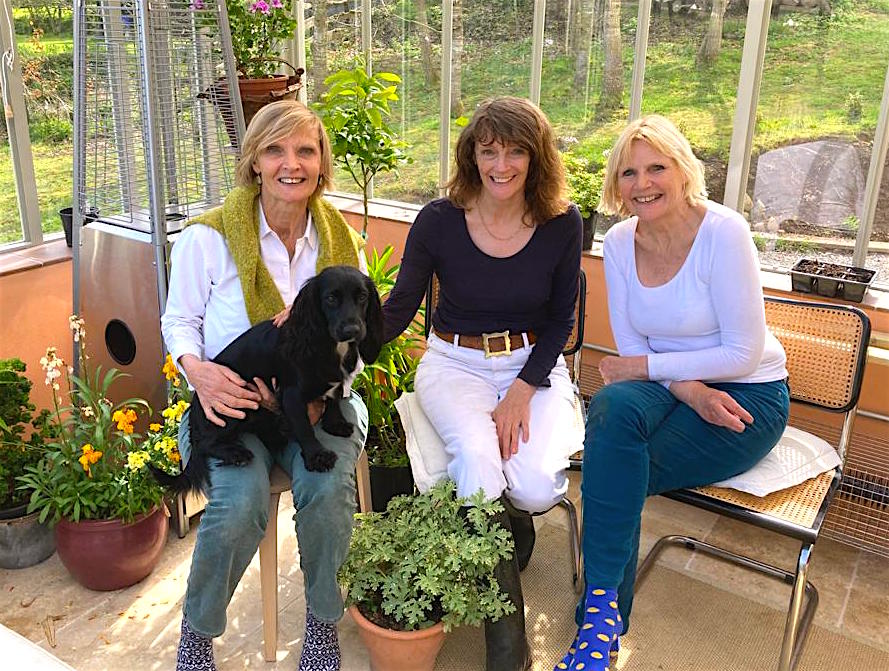 Is there a style of garden that you've always admired, such as a gravel garden, or formal 18th Century, prairie, colour-themed, jungle or cottage, but never really followed it through? Most of us end up with something of a hotch-potch of plants we liked in the Garden Centre, were given by friends, will grow in our conditions etc. without ever really thinking about the overall picture, don't we? At this quiet-ish time in the horticultural calendar, wouldn't it be fun to re-do at least a section of the garden (or balcony, or whatever you've got) in a different, very specific way? It could be a disaster, but it might become your pride and joy! We Grow-bags have each come up with a different idea for a corner that needs a style re-think.
By the way, if you fancy having a listen to us chatting (and giggling, as usual) about this topic, do have a listen to our short podcast. We had some heartening 'thumbs-up' comments about our last one! Link is at the end.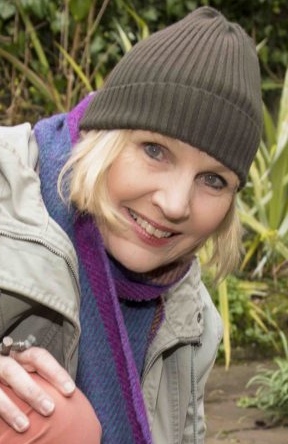 I couldn't have a garden without colour – fiddly green knot gardens with low hedges, or gloomy evergreen shrubberies are not for me. And I know there was a time when White Gardens were done to death by Vita Sackville-West and the like. But let's bring it back! Colour-theming is really good fun, and a fabulous way to give cohesion to an otherwise amorphous collection of plants.
Choose your spot and then choose your palette – strong reds, oranges and yellows can take the heat of a bright sunny spot, while whites and blues and mauves will lighten a darker corner (as in our feature pic this week). Grey-leaved plants look wonderful with either idea, as does lime-green I think, but you may well disagree with me (my sisters are certain to, I'd say – they do on most things).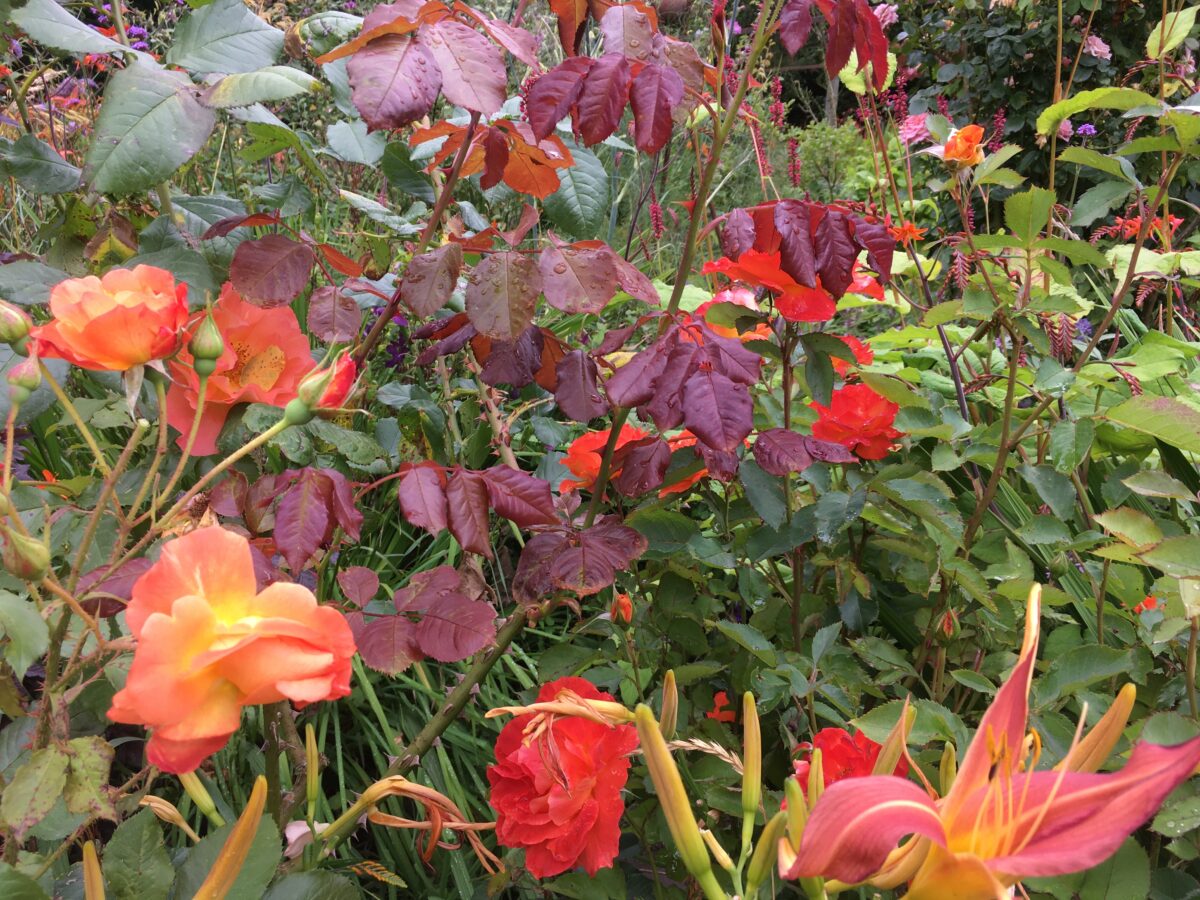 With the wonderful range of plants that we have at our disposal these days, you can really enjoy tracking down the annuals, bulbs, perennials and even shrubs or trees that will fit in with your plan and will, importantly, be happy in that situation.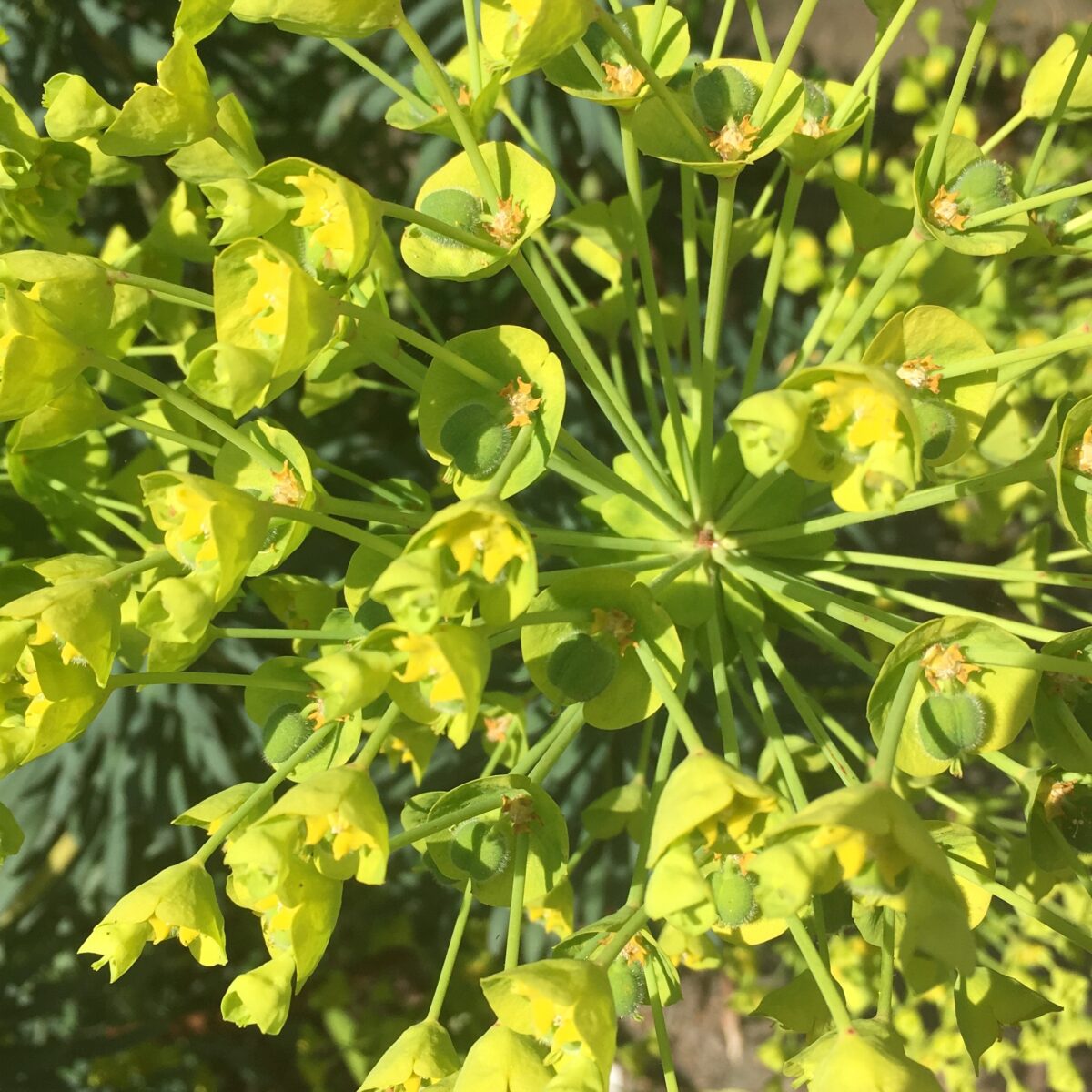 One word of warning – don't ignore the advice given about plant-heights and flowering times – the delphiniums will NOT flower at the same time as the Japanese Anemones, for instance. If you are not sure that you will still like your choices in five years' time, just grow 'em in pots. We always like the option to change our minds, don't we! Bring your stylish spot together with a bit of hardware – a seat, a statue…… and admiring visitors will be asking where you studied Garden Design and clamouring for your Planting Plan.
---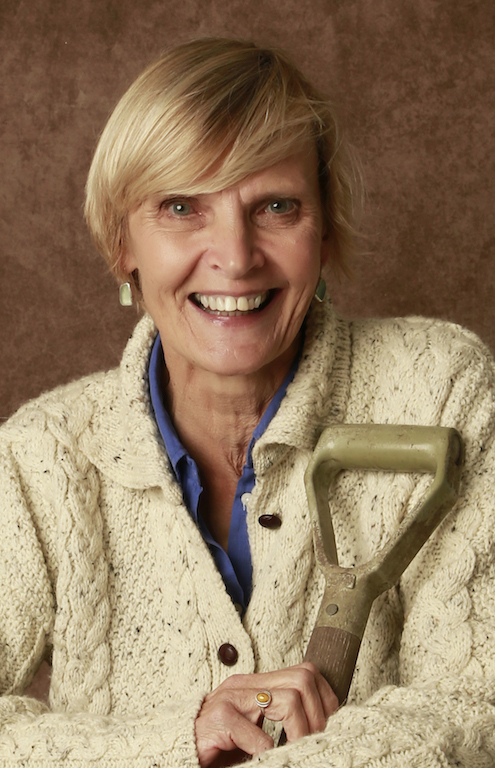 Yep, I've experimented with a smorgasbord of different garden styles over the years, from a Beth Chatto-inspired gravel garden to a Prince Charles stumpery …. but the one that has quietly given the most enduring satisfaction is a small bed of woodland edge planting, and if you have a patch of ground in the shade of a fence or deciduous tree I would definitely recommend you give it a go this spring.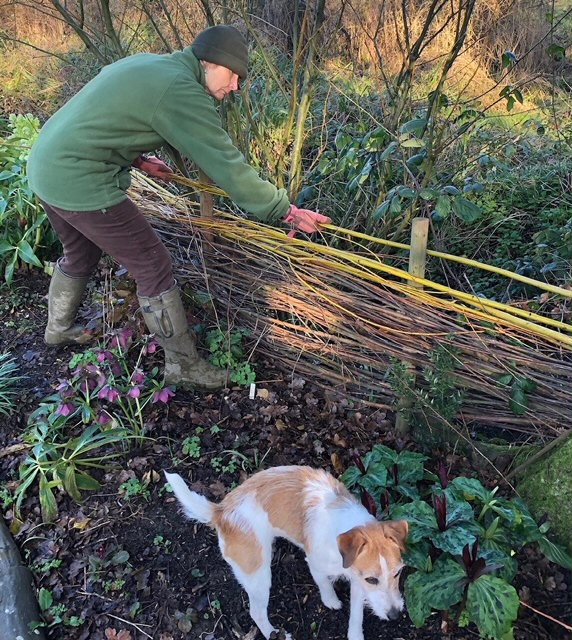 If you can, it helps to enrich the soil in your chosen patch with organic matter first; leaf mould is ideal. Then you need to create a framework of gentle shade loving perennials such as epimediums, ferns, pulmonarias and perhaps some native hellebores (H.foetidus) into which you can drop jewels like trilliums and heritage primroses.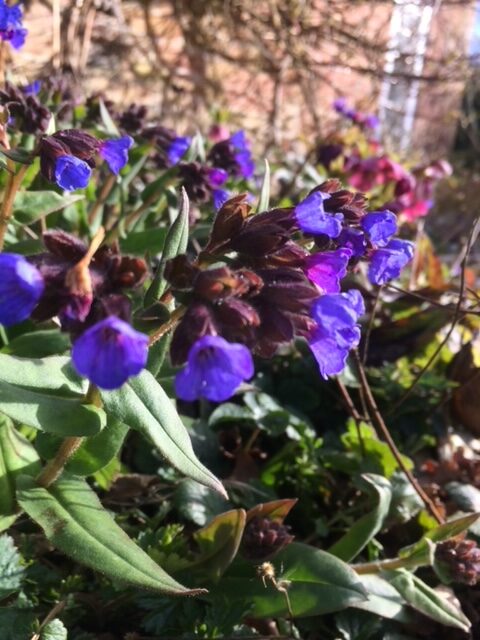 You then treat the area rather like a charm bracelet adding in little beauties (like corydalis and hepatica say) year on year as you come across them in spring plant fairs, whilst making sure none of your incumbent plants get too thuggish. For anyone interested in having a go I have put a link to a list of the plants that have done well in this situation over the last five years at the end of this weeks blog (you see, so much more helpful than either of my sisters – with me you actually get a 'how to' guide instead of mere sweeping generalisations).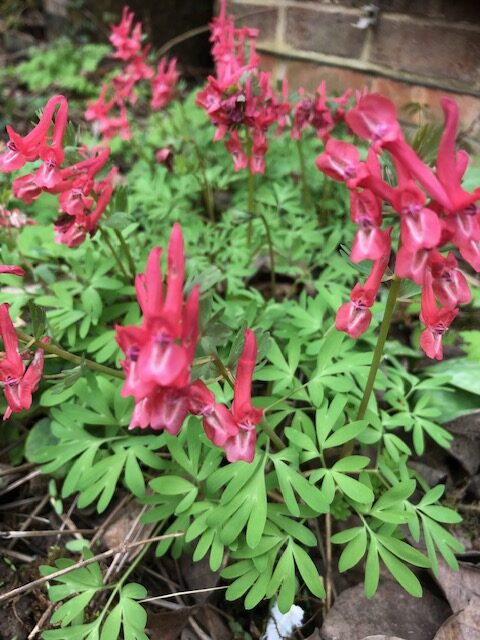 As spring progresses towards summer your woodland edge bed will go quiet, mimicking the phenology of woodland flora as the tree canopy closes over, but by then with any luck your Mediterranean terrace or tropical corner will be swinging into action…
---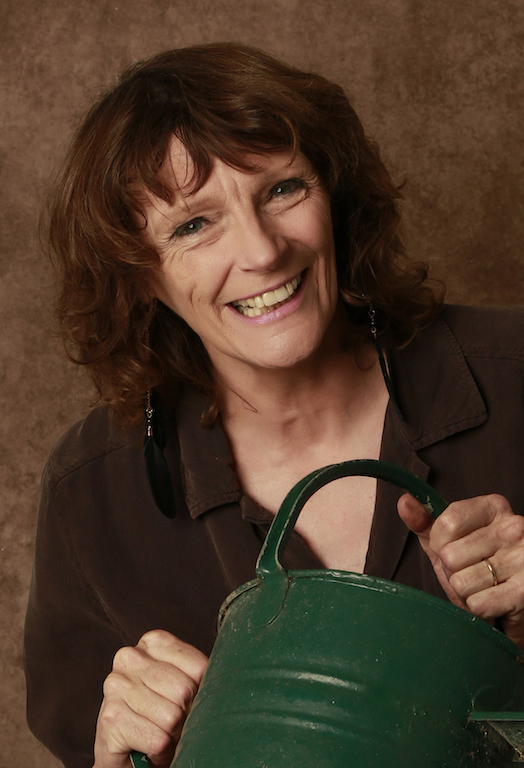 My sisters seem to have started at around Chapter 11 on this topic. Fact is, Chapter 1: If you don't have an established, linear garden with a solid boundary fence or wall, what you're going to need first is some meteorological research, spirit levels, a mini digger, aggregate and yes I'm going to say it, a tough chap (the three-slabs-under-each-arm kind), before you have any skin in this game.
Elaine and Laura have assumed your garden already has flat bits and paths where you want them (not as the former owners did) but, well, has yours? As the most practical sister, believe me, proper garden planning is more expensive and less fun than simply choosing plant colours or selecting primroses.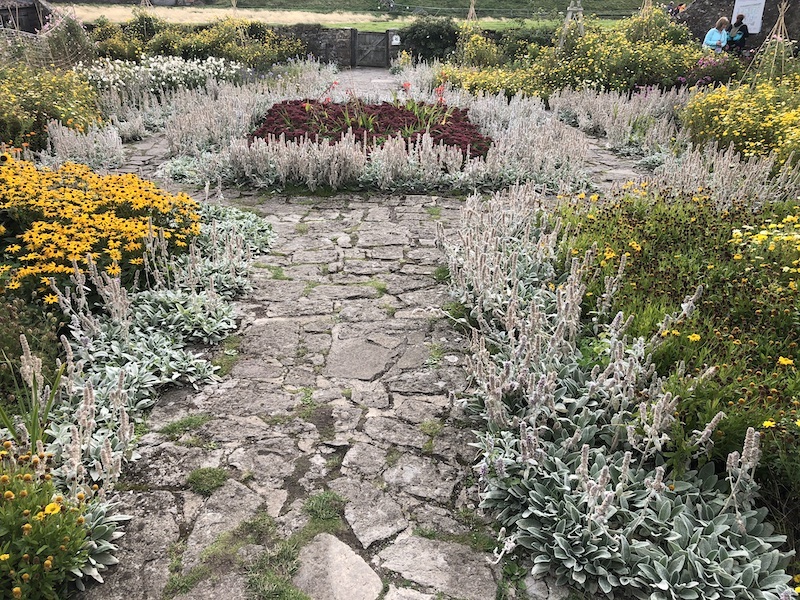 Don't assume I haven't any specific ideas though – my current bedside reading 'No Nettles Required', is wonderfully helpful if you plan to create a wildlife garden (lots of different plants that flower throughout the year, plant them in swathes, retain dead timber, install a pond and, thankfully, be a little untidy). Or what about the fabulous project my friend Ali has created – an area simply stocked with plants indigenous to Scotland.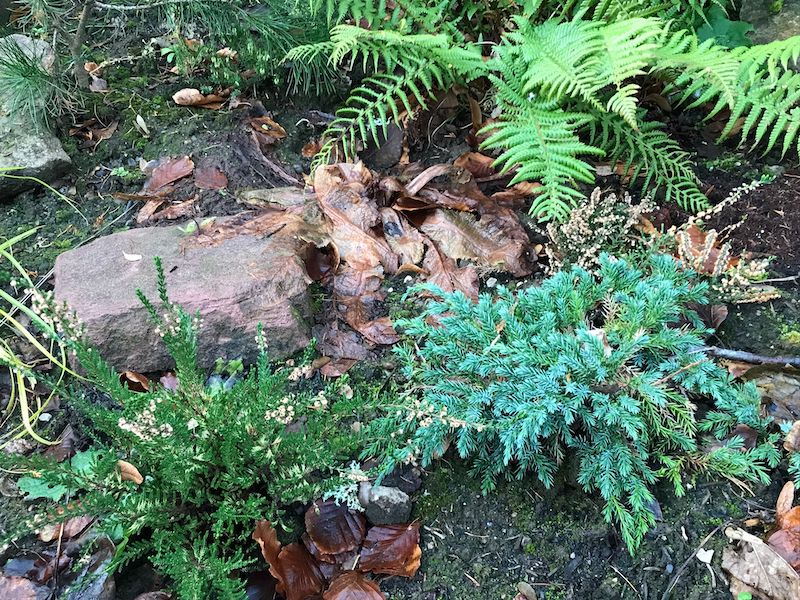 So yes it's marvellous to have areas in your garden that are 'talking points'. But if you don't have them, it's probably because you need to go back a step and actually get the right infrastructure in place to create them. I concede your principal 'talking point' might be that you wrecked your back doing it or had to sell a kidney to pay for it, but get three quotes, it might be cheaper than you think. If not, comfort yourself as you go under the anaesthetic with Gertrude Jekyll's quote:
"There is no spot of ground, however arid, bare or ugly, that cannot be tamed into such a state as may give an impression of beauty and delight."
Have you got a project in mind for your garden? We'd be really interested to hear about it if you have time to leave a comment….
---
Here is Laura's woodland edge plant list
Here is the link to the podcast of this week's blog topic.
And rather than bringing in a new style, Louise is celebrating the style of an old favourite as her plant of the moment. Click on the box below to find out what it is.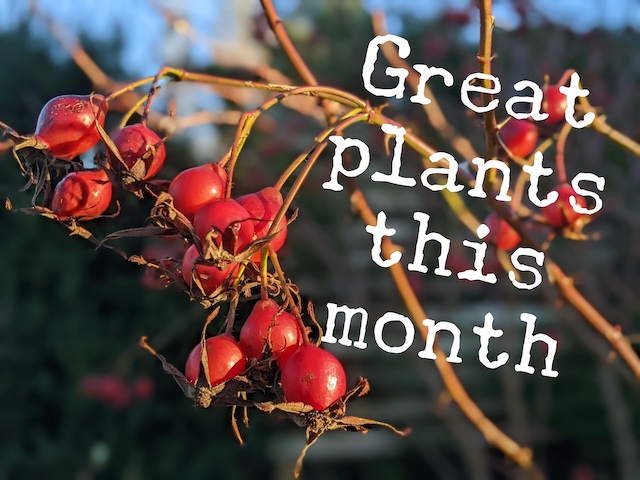 More NB If you're not already a subscriber and you'd like a bit more gardening chitchat from the3growbags, please type your email address here and we'll send you a new post every Saturday morning.