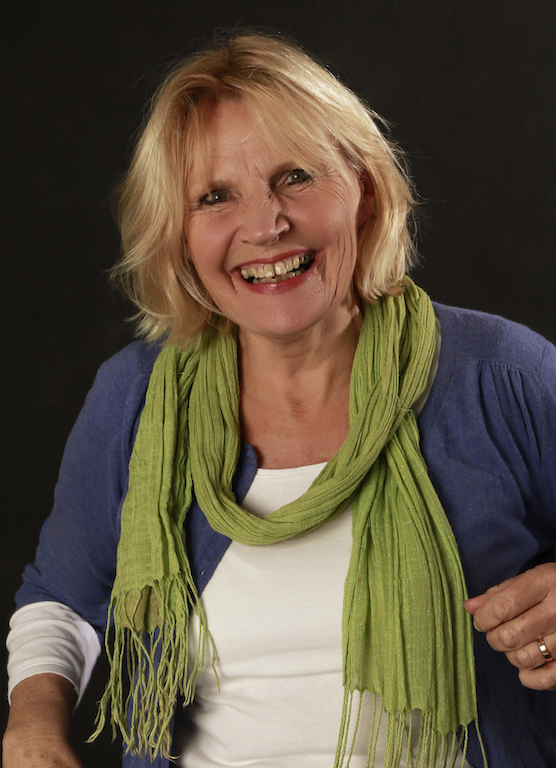 The 3Growbags have written a book – Glory be! It has come about in rather an unexpected way, and in fact stems (see what I did there?) from the pandemic. A year ago in the first Lockdown, there were a few big positives among a morass of negatives, and one of them was the huge upsurge in the number of gardeners out there – 3 MILLION more at a rough estimate, apparently…
Back last March, there was a lot of talk about possible food shortages, and with everyone unexpectedly having more time at home, folks young and old were thinking that they'd like to try growing some fresh produce for themselves, even if they didn't have a garden. We Growbags decided we could help with that a bit, and on 22 March 2020, we launched our Dig Your Owna For Corona (DYOFC) series of blogs running over a fortnight, aimed at complete beginners to veg-growing (let's face it – we even had a prime specimen on the staff – Caroline).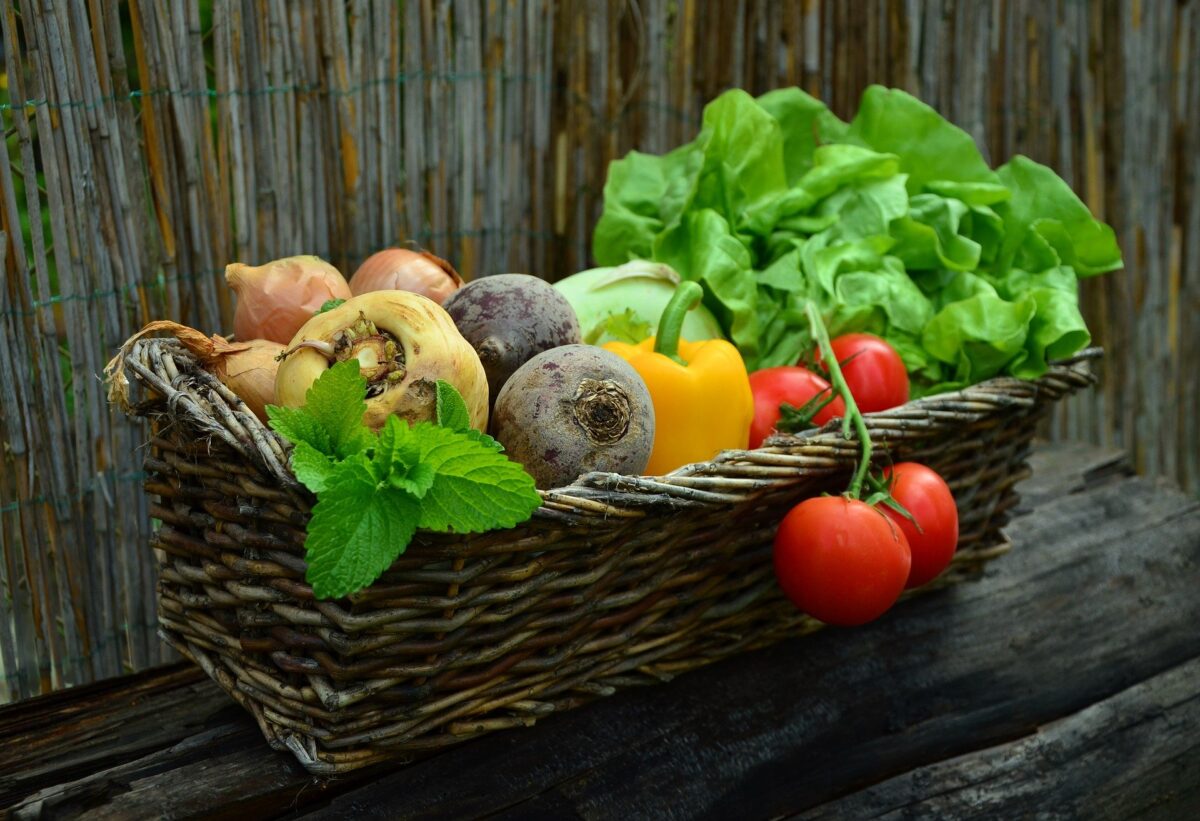 We remember it as an absolutely chaotic and exhausting time for us. I was doing the writing, Laura was doing the photography, Caroline was in charge of 'getting it out there'. But it was also very exciting, because the interest was ENORMOUS! We gained hundreds of new readers in the process, and so much lovely feedback, especially from those who found the unfamiliar process of 'gardening' very soothing in extremely stressful times.
Fast-forward nine months. Following the success of our resident plantswoman Louise Sims' beautiful little book of plant profiles 'A Plant for Each Week of the Year', we had a lightbulb moment: Why don't we publish a book based on last year's veg blogs, for this spring? So that's what we've done!
Now you'd think that if we've already got the text, already got the photos, already got the publicity channels lined up, it would be a doddle, wouldn't you? Not a bit of it. Over the past two months there has been a perfectly ridiculous amount of word-counting, photo-sizing, font-deciding, colour-designing and all the rest. We persuaded artist Lyn Sweetman to design the beautiful front cover (worth buying it for this alone, frankly) and were thrilled when presenter and all-round Very Good Egg, Fern Britton agreed to write the book's foreword for us. By the time I was on my 39th proof-reading session, and my sisters were screaming "That's enough now, you navel-gazing PEDANT!!!!", we instructed brilliant designer Dom to send it off to the printers.
So 'Beginner's Veg – Easier to Grow Than You Think' is now available in our shop and on Amazon! It's a pocket-sized book (21cm high), spiral-bound (so it opens flat'), literally bursting with friendly tips and advice for novice-veg growers. It includes short chapters on fruit and herb-growing too. Mother's Day tomorrow (though even Laura might not be able to ship the books out THAT fast….!), and Easter in three weeks – it's gotta be the perfect spring gift for at least the 3 million new UK gardeners, hasn't it? And in a couple of weeks, we can start some modest entertaining in our gardens again – be nice to impress the friends and neighbours with a new veg patch!
---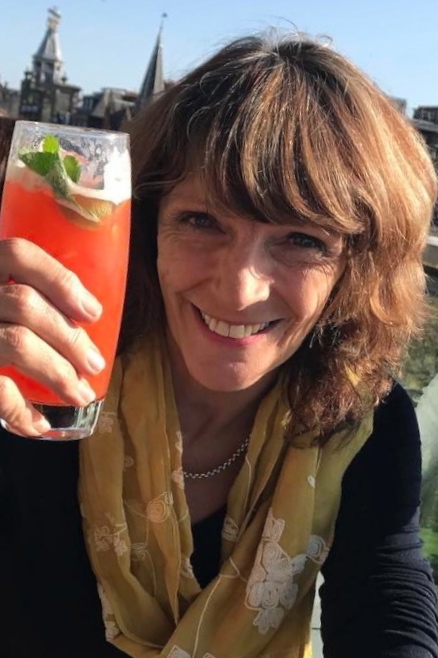 Yes, accommodating Elaine's past as a Classics teacher in our proof-reading stage confirmed to Laura and me that you can't in fact roll your eyes in a zoom meeting without being noticed. The good news is, Elaine is still alive. If the cost is a double-space around Chapter 8, it's a price worth paying – for Elaine anyway, I would've thought.
But wait there's more. We've been going literally veg mad. Spurred on by the sales of the greetings cards painted for us by Lyn Sweetman, we've produced a set of no less than 10 different cards featuring her paintings of – yes, vegetables!
We just love Lyn's combination of fine detail and abstract style, and her rip-roaringly ballsy use of colour. Her designs encompass our own view of veg – beautiful, fun and jaw-droppingly impressive. Each card thrilled us more – I think Laura might even have squealed again (Her only other squeal was when she spotted an obscure plant for sale, Corydalis malkensis, at an RHS Spring Plant Fair three years ago ….I know, me neither.)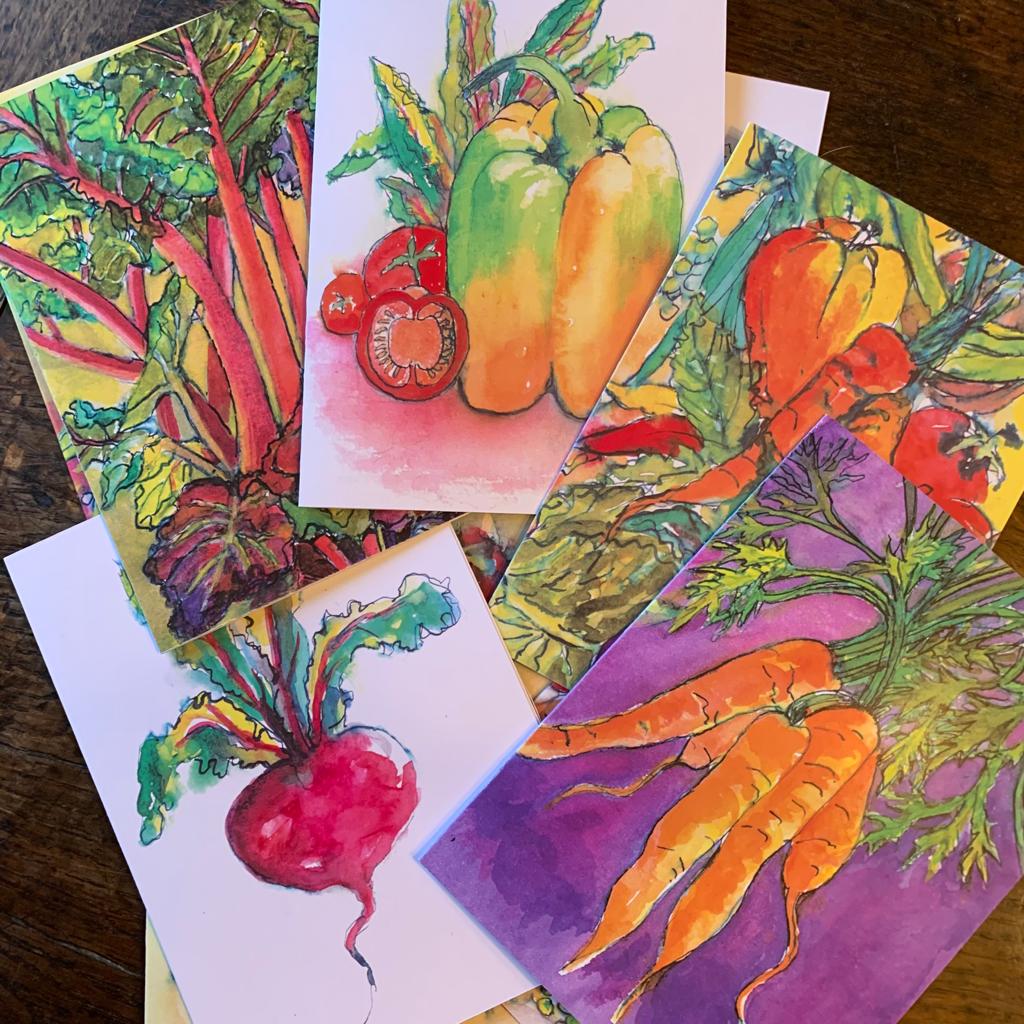 And, best of all… remember sniggering? When you're texting about parsnips, squashes and cucumbers, etc. it's impossible not to become a 12-year-old again, and what a hilarious relief that's been!
Anyone buying the book and the cards together gets a bit of discount, but just check the maths, Laura did the calculation.
---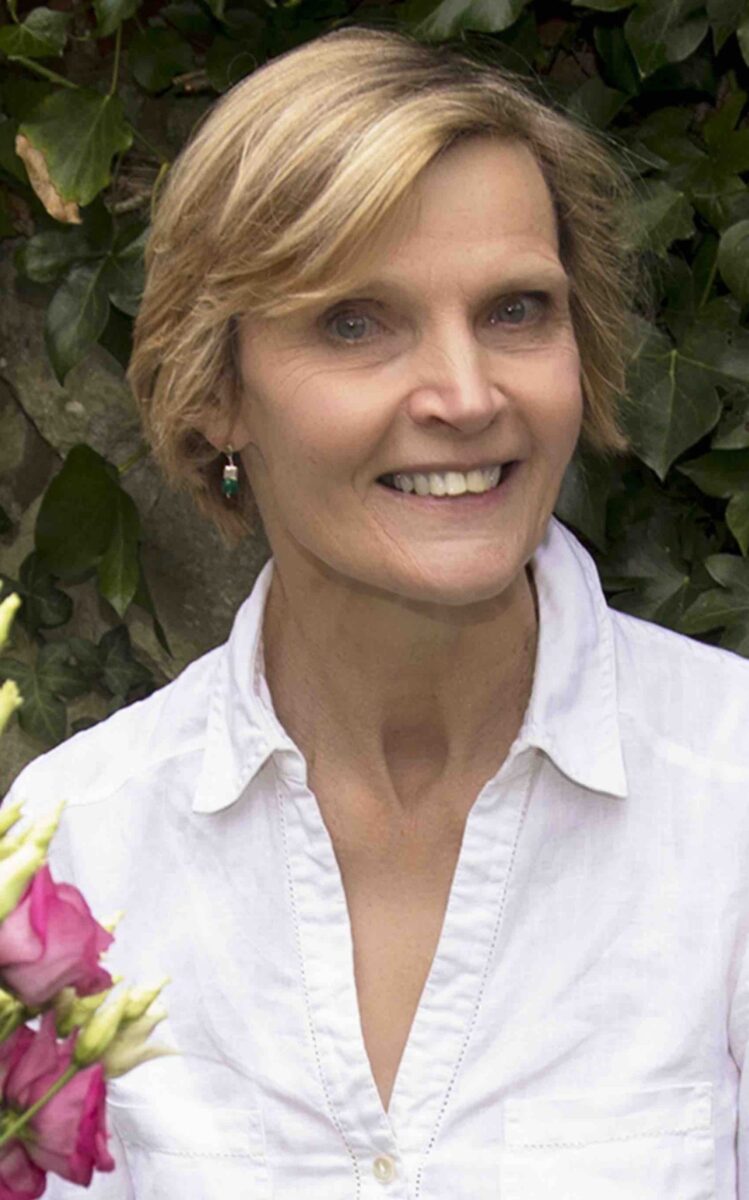 Yes, well, someone's got to be the grown-up round here…..Anyway, not to be outdone I also have a spring offer …..
By now you must all know that I am the sister with the best taste, right?
I thought this year I would spare you all E and C's motley suggestions of which summer bulbs to grow in pots, cut straight to the chase and order three that would would look really classy together.
Buying them in earlier at wholesale prices has meant that we can pass these savings on to you, our loyal subscribers, and hopefully hear how you get on with 'The Growbags' Three Pot Challenge' !
My collection consists of:
Agapanthus'Snowy White' – the normal blue Agapanthus are stunning pot plants but the white ones are simply heavenly. Supplied as bare root tubers these plants are real troopers and if you grow them in good rich soil and water them regularly they should flower in their first year.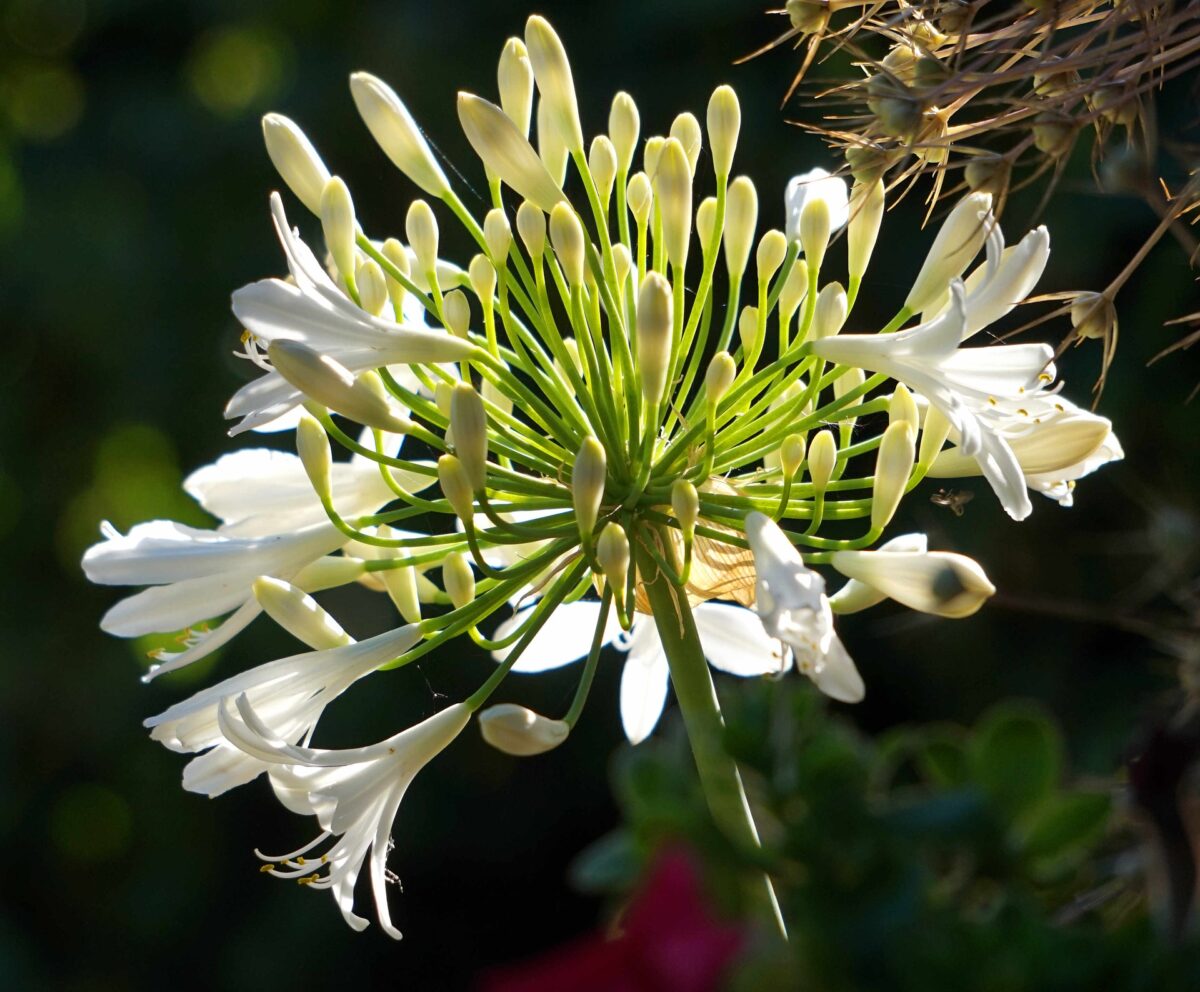 Eucomis bicolor, the pineapple lily. I cannot understand why this bulb is not grown more widely. It's perfect in a pot on a table where you can really appreciate its fascinating flowers in late summer.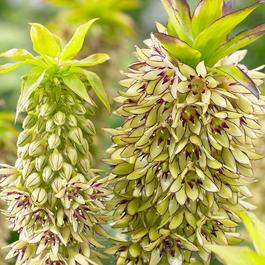 Watsonia meriana, the apricot watsonia. The tall stems and gentle apricot colours of this wild Watsonia will make a classy understated partner to the first two, and the estimable Larch Cottage Nurseries says it deserves to be more widely grown, which is good enough for me.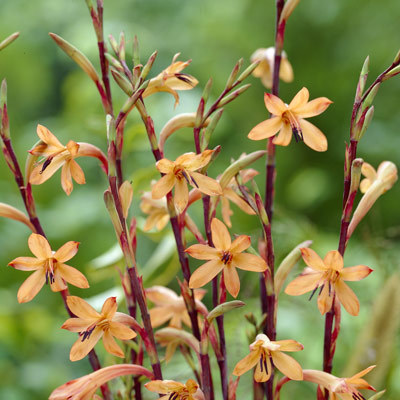 We will be putting all three bulbs in a small or a larger collection and both are available in our shop.
Don't let all this chat about summer bulbs stop from you from checking out the delightful spring-flowering bulb, Anemone blanda that is Louise's topic this week, though!
More NB If you'd like a bit more gardening chitchat from the3growbags, please type your email address here and we'll send you a new post every Saturday morning