winter windflower or Grecian windflower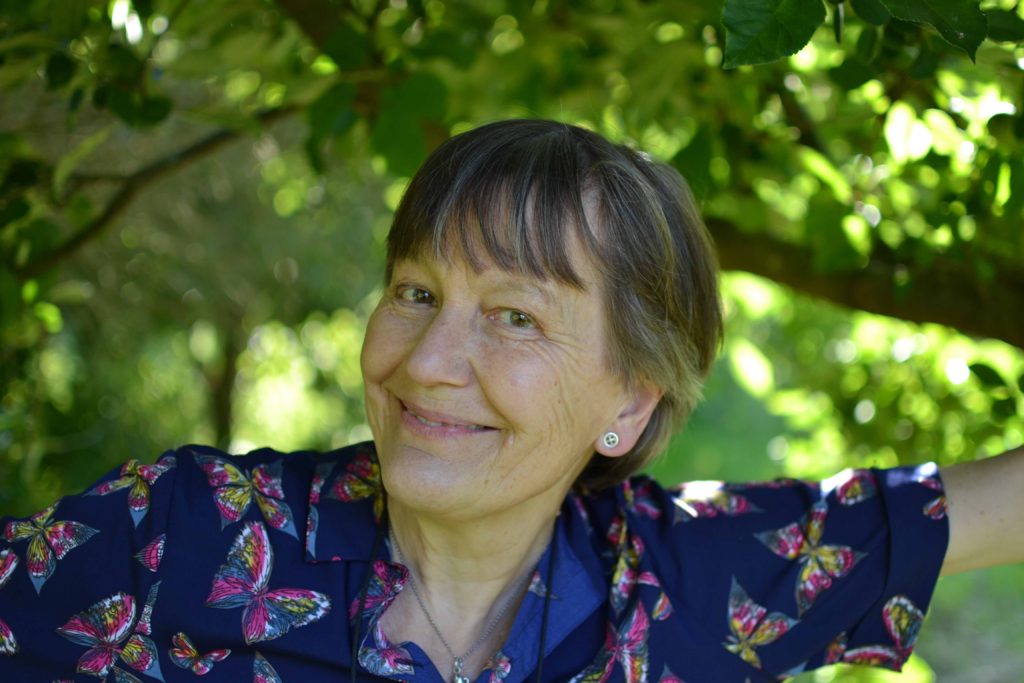 Just as the snowdrops and crocus are starting to go over, Anemone blanda is there to take their place in the spring parade. Many of the best plant associations happen by chance and I certainly didn't conjure up this one; but when the sun comes out after a spring shower, the brilliant blue of the winter windflower against the cinnamon orange of the gleaming wet trunk of our strawberry tree (Arbutus x andrachnoides) is pretty impressive.
My only regret is that I didn't plant more of the little corms in the beginning; it's not as if they are fiddly to plant, absolutely not, they don't even mind which way up they go, they just appreciate a little damp to get them going. Some people go so far as to soak them first, but that's not really necessary unless the ground is particularly dry.
So, this early spring rhizomatous perennial is hardy, cheerful, and reliable. It comes in the rich shade of purplish blue that you see in my photo, also in pink, and white. It is low growing (just 15cms), spreads by rhizomes but also self-seeds: if it's happy it will naturalise very effectively.
Native to south-eastern Europe and the Middle East, it will thrive in both sun and part shade and is therefore well suited to growing under deciduous trees and shrubs where, after two weeks in the limelight, all the spent flowers and foliage will fade away and being summer dormant, remain out of sight for the rest of the year.
NB Louise has published a beautifully produced book of her plant profiles – A Plant for Each Week of the Year. It costs £9.99 inc P & P and is for sale in our online shop here.
More NB If you'd like a bit more gardening chitchat from the3growbags, please type your email address here and we'll send you a new post every Saturday morning.