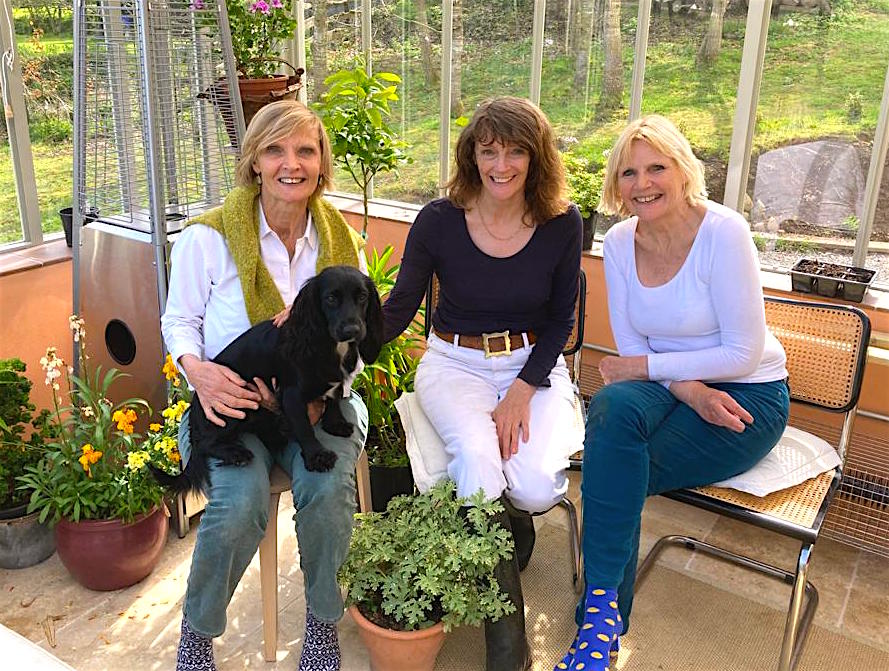 With Chelsea Flower Show now in our sights we will no doubt be wowed by the dazzling array of sun-loving late summer prairie plants and grasses that are now so popular (and don't worry, we've all three got CFS tickets so prepped to bring you our personal highlights, and we'll try to keep Caroline away from the Pimms Bar until lunchtime at least).
But what if you don't garden in a prairie, and have the more normal mix of light and shady spots, what can you plant to lighten up a dark corner come September?
Well we've each got some suggestions that have worked in our own gardens to share with you.
---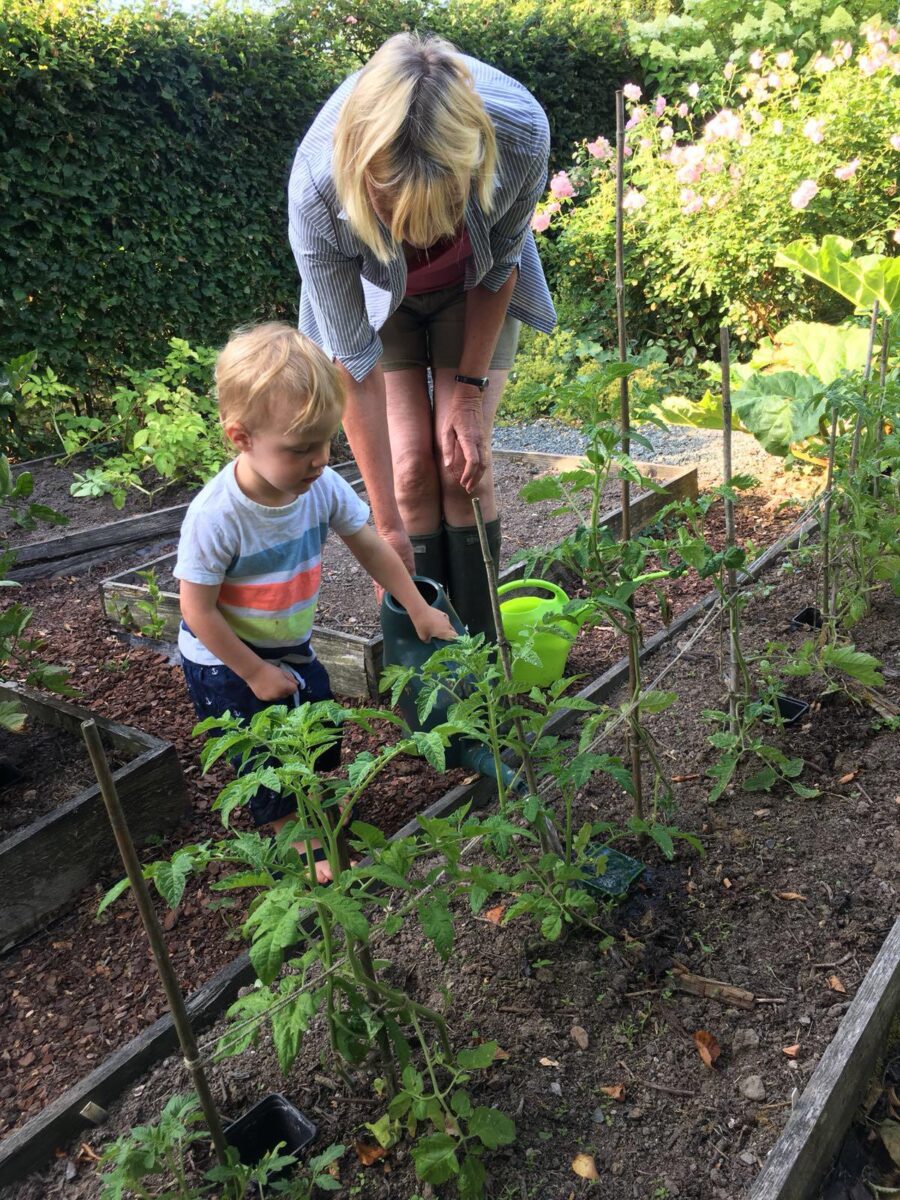 You are going to be surprised at my first choice – clematis! Lots of clematis species and varieties are remarkably tolerant of a shady situation, particularly the C. viticella types. When I bought a C. 'Sea Breeze' to grow up a flourishing crab apple tree in our cottage garden, I thought it might struggle to flower with abandon. Not a bit of it. It had dozens of pretty blue/white flowers in late June and July……………..and it's still flowering in September! All clematis prefer a cool root-run anyway, and their clambering habit gives many of them the opportunity to find a little more sun for their flowers. There is a lovely one called C. 'Alba Luxurians' with dark-tipped white flowers, which is also very happy for shade.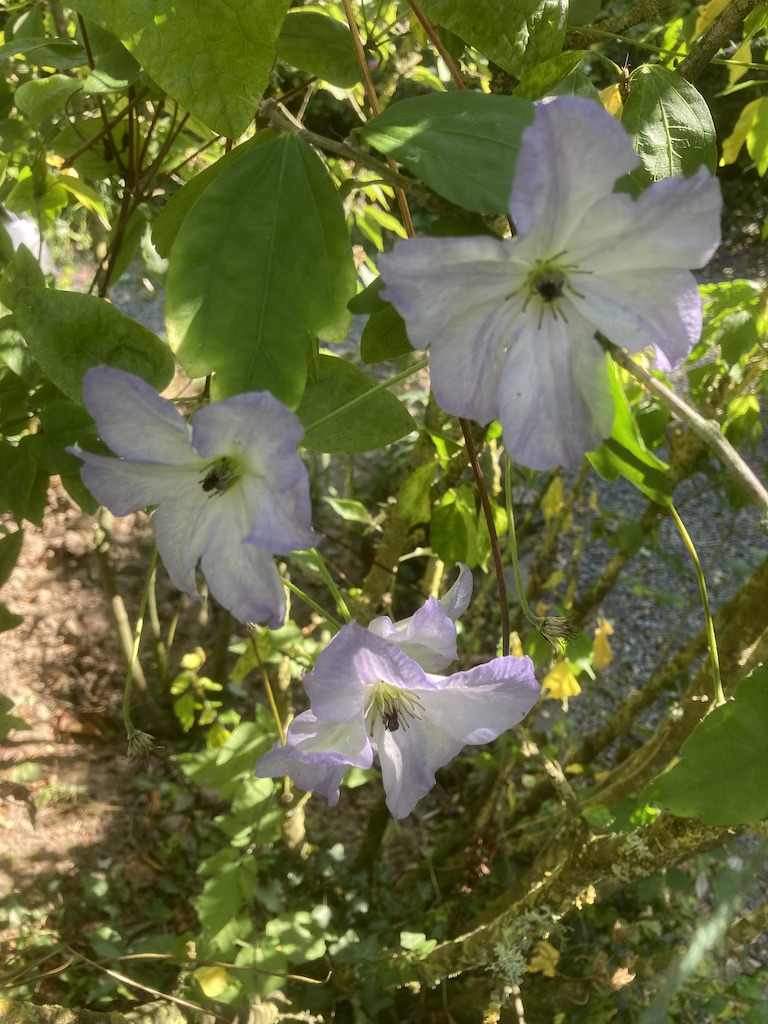 The shrub Callicarpa bodinieri is also a winner in this situation. It sits looking dull and gawky in an out-of-the-way shaded nook until you have almost forgotten about it, then in autumn – BOOM! Scullery-maid to Cinderella in her blingiest ballgown! The bright purple berries are luminous, unearthly and totally amazing – just look at our feature picture this week! Go on, I dare you to plant one near the fence and startle the neighbours.
Heucheras are much, much happier in semi-shade than in full sun, and as long as they have some moisture round their roots, their foliage will glow pleasingly in September. They come in a ridiculously wide range of colours, and some look a bit bilious, but I do like some of the warmer shades like 'Marmalade'.
One more observation: all my main crocosmia varieties have finished flowering now, but C. 'Big Top' has just got going………The Liriodendron (tulip tree) close by grew rather big, rather quickly (!) and this crocosmia is now in shade, and looks quite content – strange!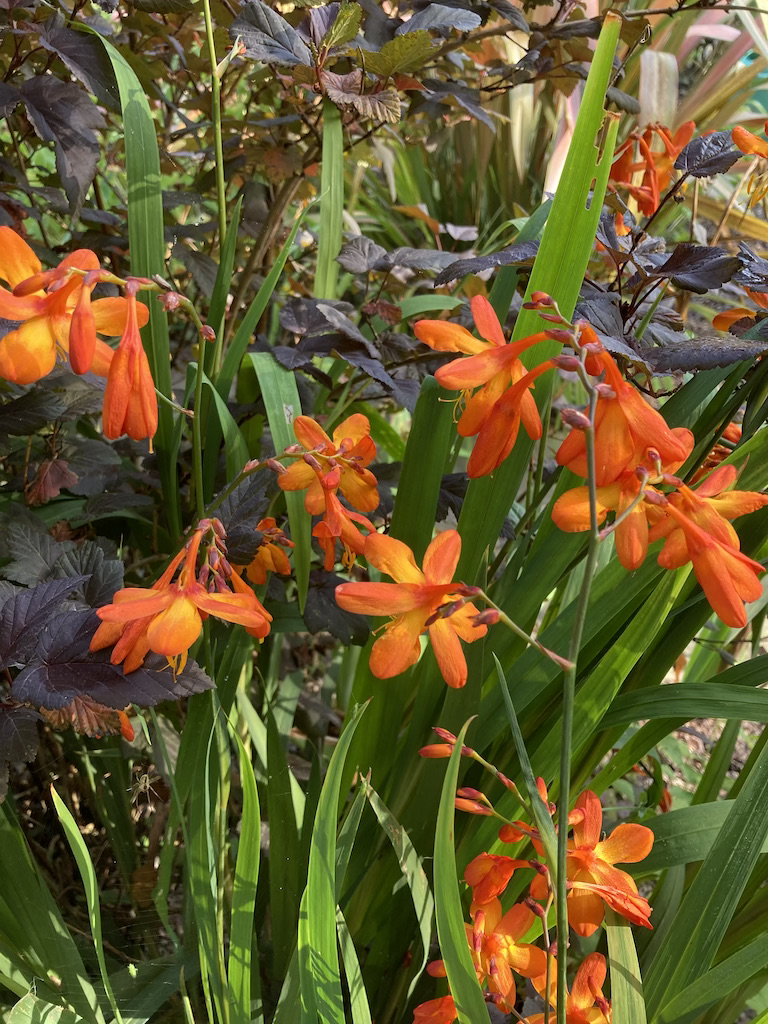 ---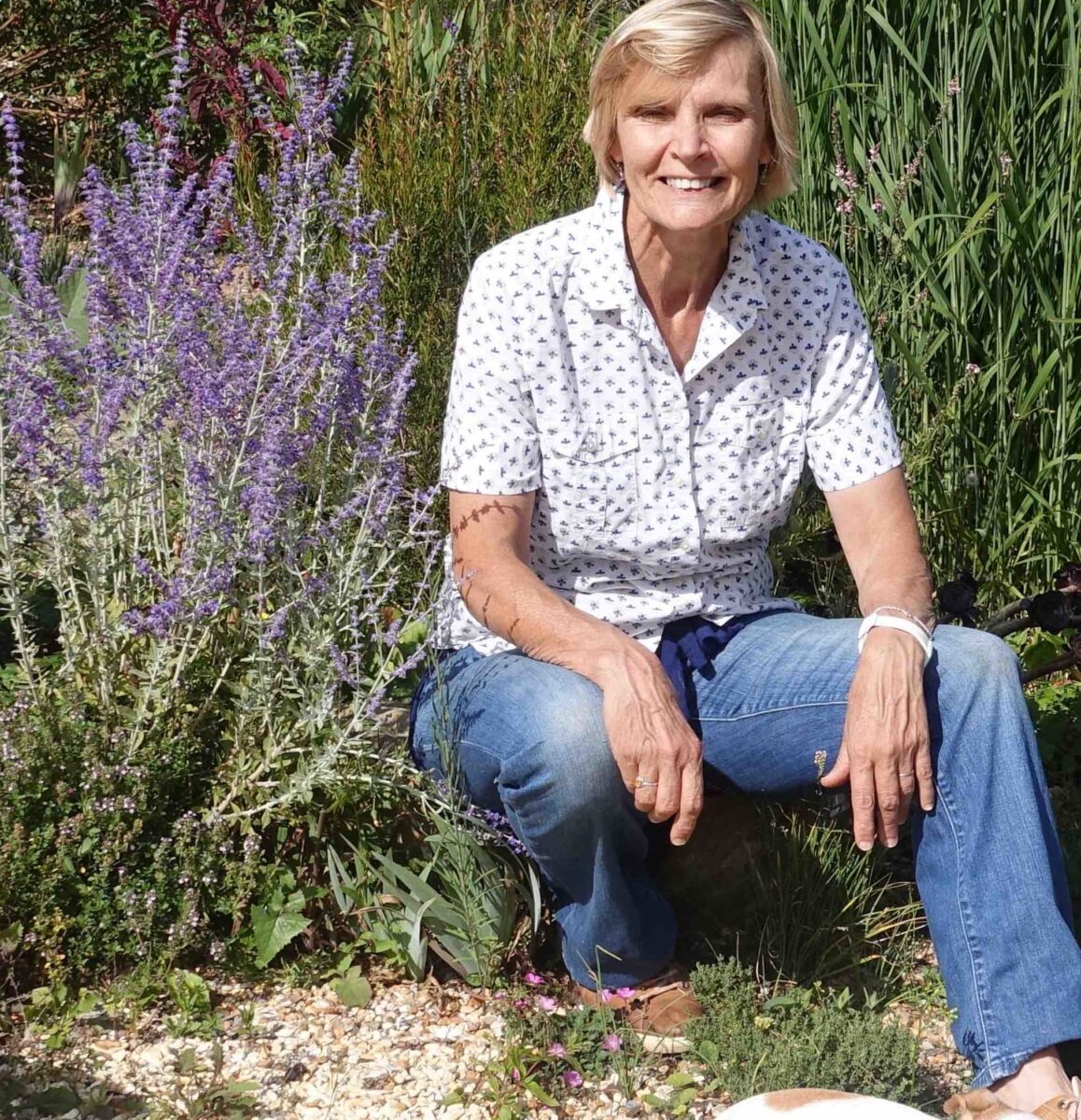 Whilst Elaine is making gentle observations in her dreamy Normandy garden, I'm just back from a week in rugged Islay where the purple of the heather was being enhanced by the beautiful sky blue of our native devil's-bit scabious, Succisa pratensis.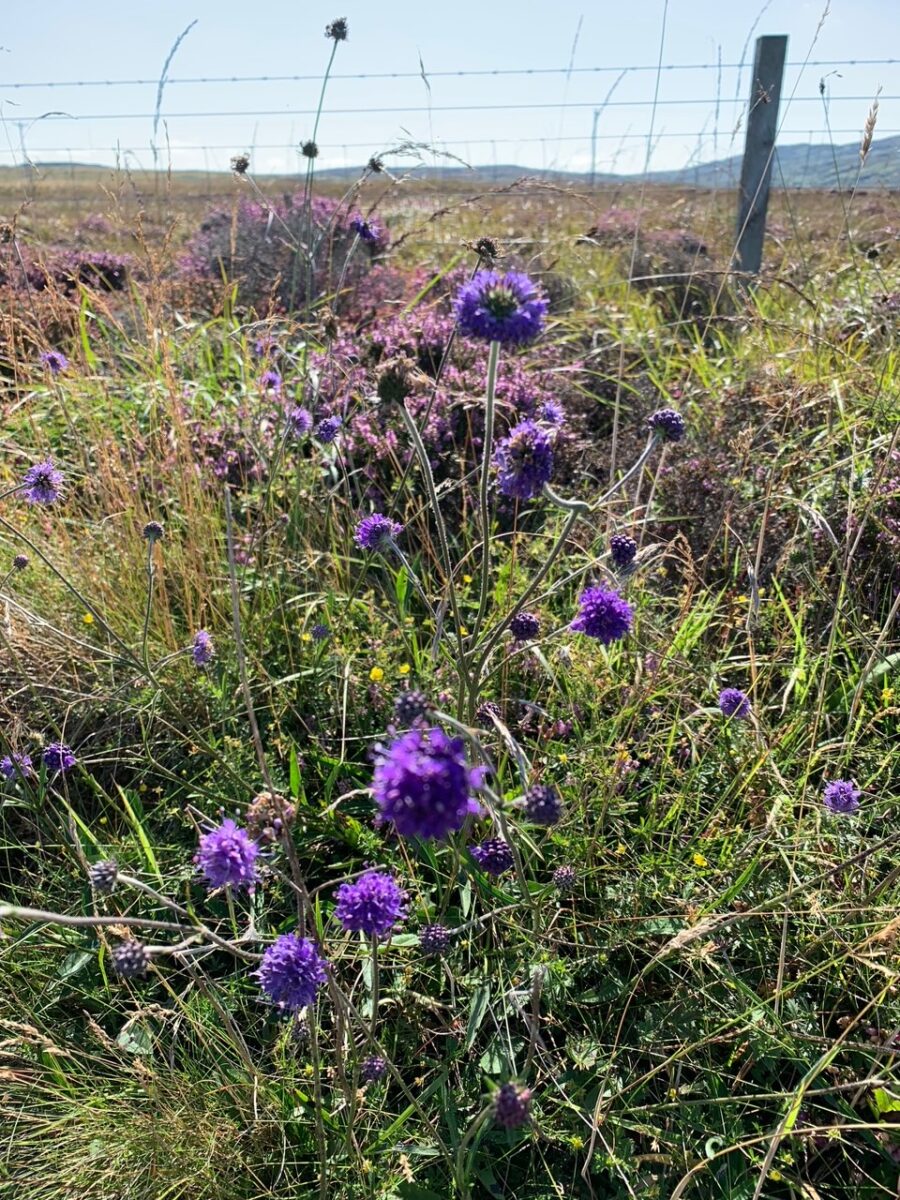 But it's a great late-flowering garden plant too so I was delighted to find it doing the same thing back at home in Sussex, in a shady border that never gets direct sunlight mingling carelessly in with a phlox. It's one of those tall, airy, see-through plants that you can easily put at the front of a bed without obscuring the plants behind, a bit like the role Verbena bonariensis fulfils in sunnier parts of the garden, and seems equally popular with the bees who were absolutely smothering it with attention. Also, like the verbena, it happily self seeds, especially in damper areas of the garden.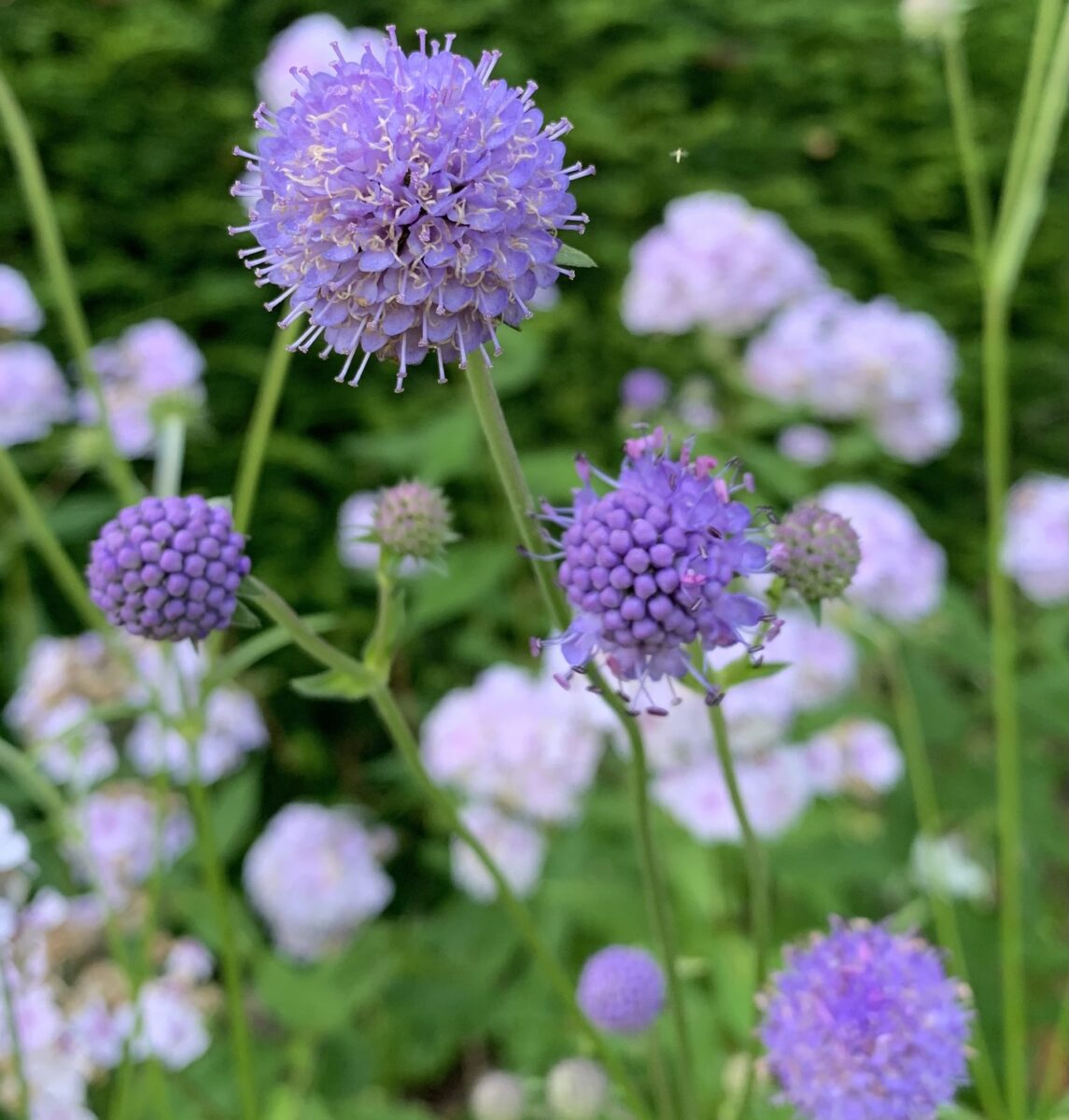 My second suggestion is perhaps at the other end of the horticultural scale, being quite exacting about its needs but definitely lighting up a shady corner in the autumn. It's the Chilean bellflower, Lapageria rosea. My garden is quite a cold one so I have to grow this rather tender climber on the shady back wall of my glasshouse in a narrow, well mulched and watered border in acid soil, but it's worth pandering to its demands when it produces these delectable waxy bells in early autumn.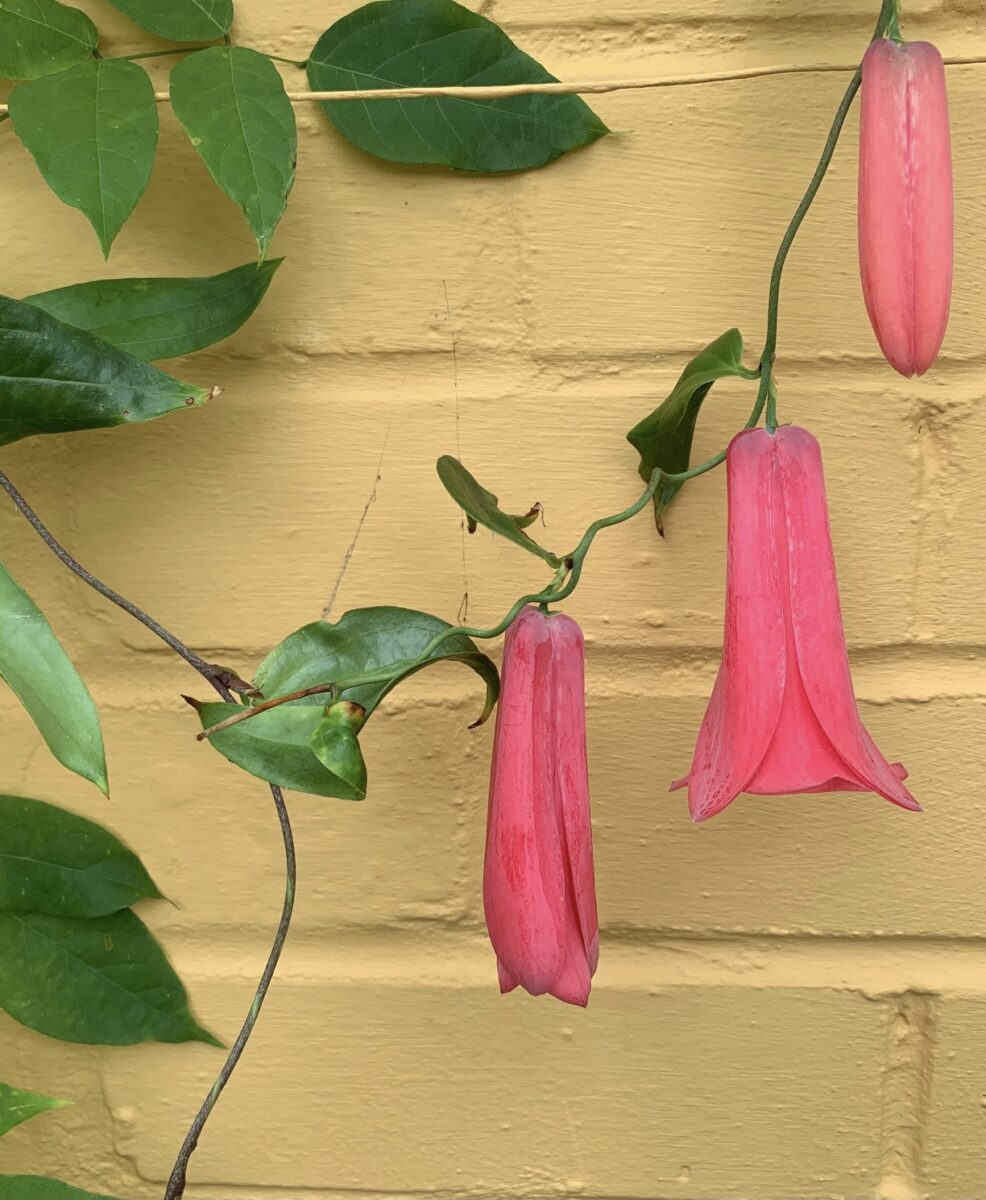 ---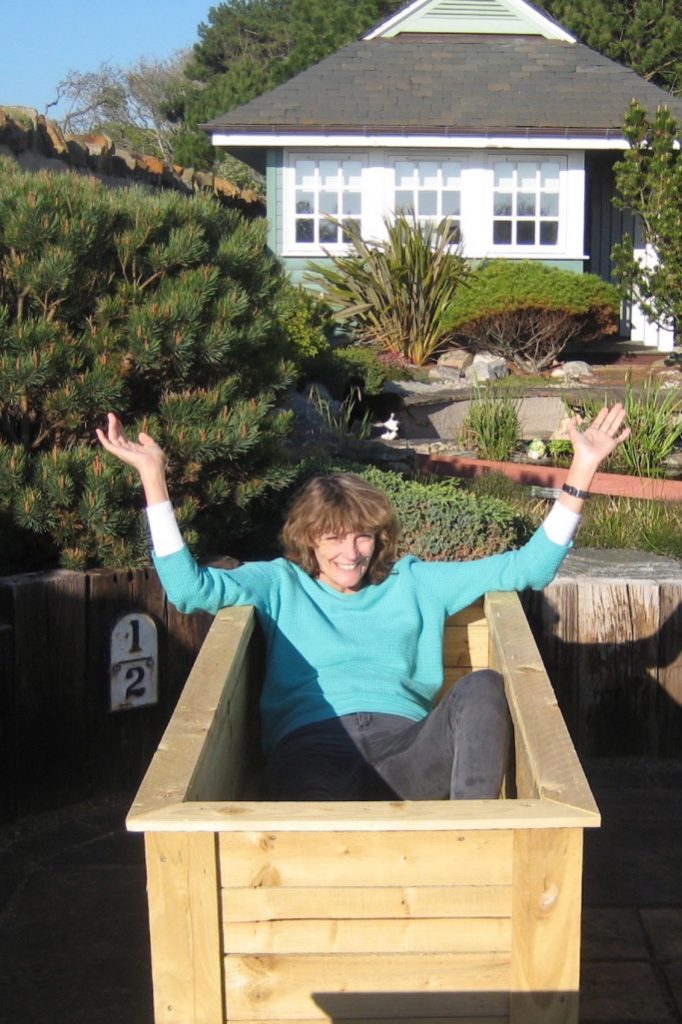 Meanwhile back in the real world, and by that I mean Scotland, over-shaded gardens are the norm. We have mountains, evergreen forests and operate under the cover of darkness for several months of the year so plants that routinely tolerate some shade are more of a 'need' than a 'want'.
If you don't already have them, Japanese anemones are a no-brainer (get the cream 'Honorine Jobert', the pink ones did make my border look a little like a Battenburg cake beside the fading yellows of inula and rudbeckia. Battenburg cake? If you know, you know!).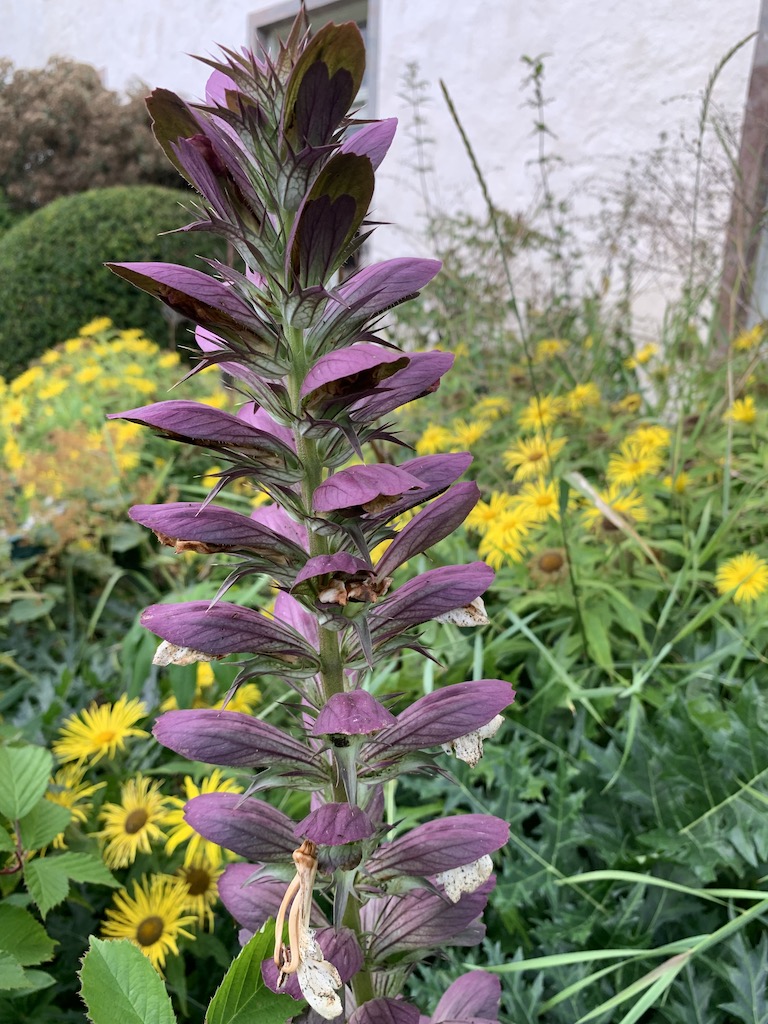 Instead of showing-off with her obscure Chilean choice, Laura could have chosen real good doers such as persicaria, Acanthus mollis (bears breeches) or astrantia, they're all still looking good and obligingly willing to make a go of things even if they didn't get the five-star spot in your garden. And why didn't Laura pick Eupatorium (joe pye weed) which she actually gushed about when she came to see me?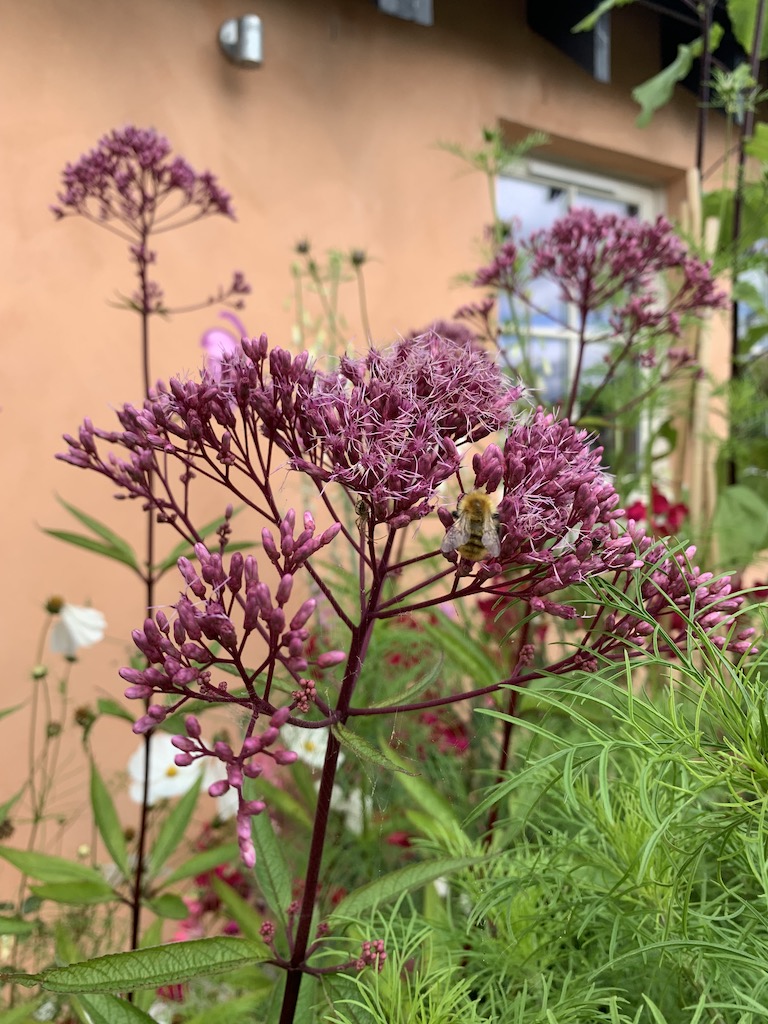 Now of course, you know you can count on me for the totally fool-proof 'massive reward for next-to-no-effort' recommendation. I won't let you down so here it is…. Cyclamen hederifolium. Like Holly Willoughby at a Heavy Metal Concert these gorgeous little flowers light up a dry, dark spot. Just plant some corms around an old tree stump and transform your autumns!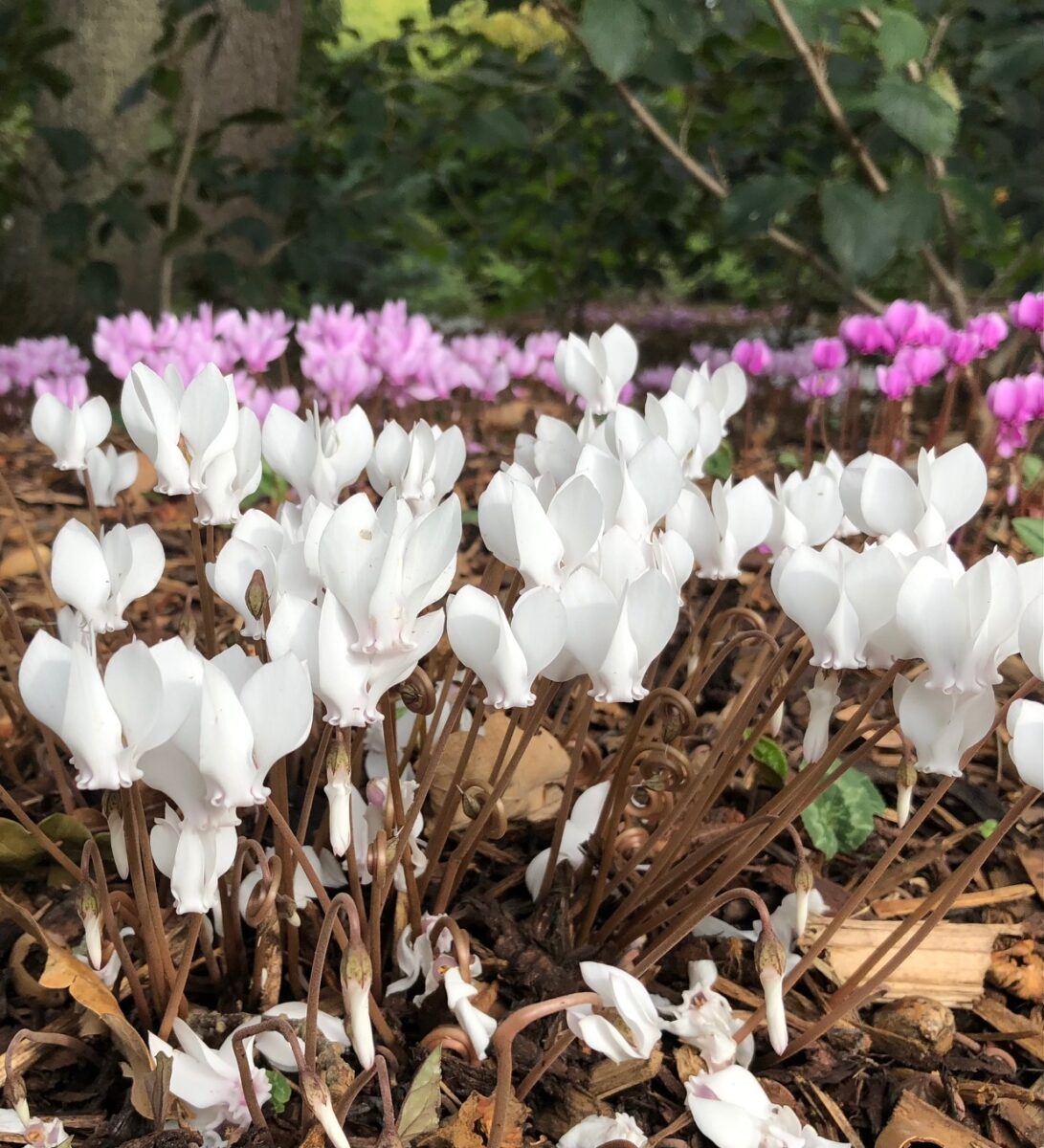 NB Louise's plant of the moment prefers sun to shade but placed in the right position it can definitely light up your September garden. Click on the box below to find out what it is!
NB If you'd like a bit more gardening chit-chat from The3Growbags, just pop your email address in here and we'll send you a new post every Saturday morning.