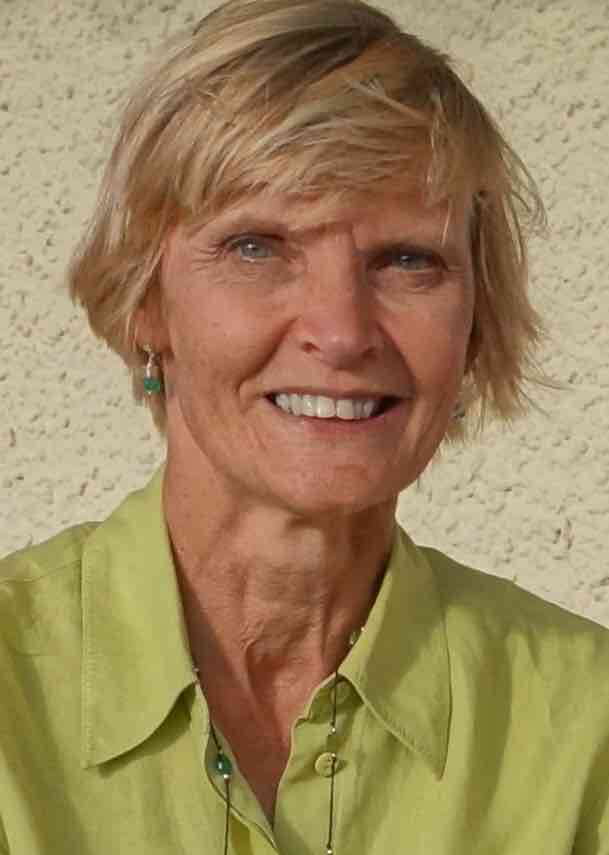 Never before has the blooming of spring bulbs been quite so lovingly embraced than after months of virtual house arrest with nothing but Harry and Megan to relieve the tedium.
So today we're going to have a look at a few early species that might be brightening up your lives, although I must warn you that, not for the first time, I seem to be the only sister who knows what they're talking about – Elaine, as usual is sidetracked by the classical declensions of their names, and Caroline freely admits that the only crocuses she's ever bought were from B&Q labelled 'purple'.
You can tell Elaine thought up this week's title, we're not allowed to call them daffodils – it has to be the Latin version narcissus, plural narcissi, (which obvs I had to interpret for Caroline).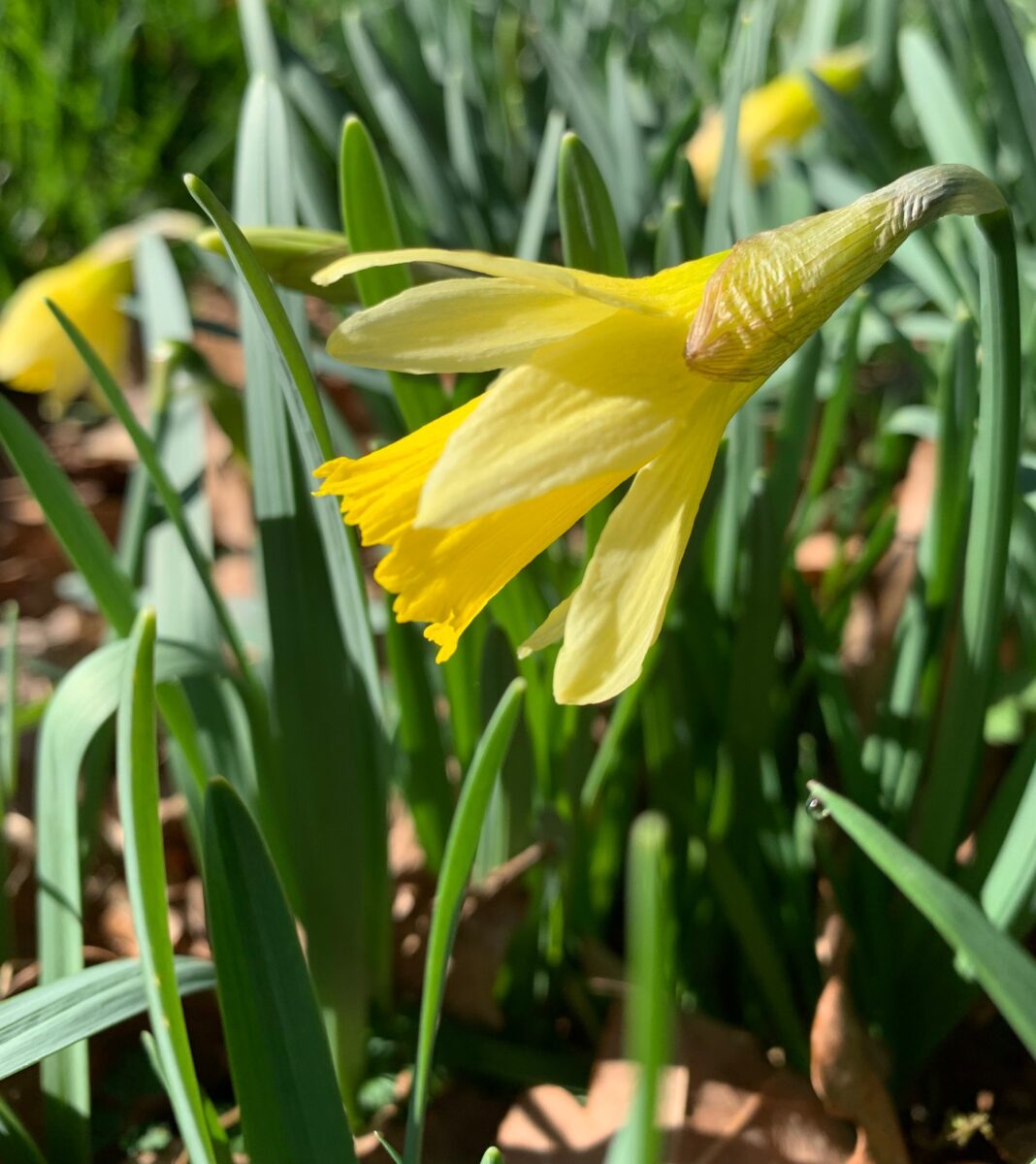 But that does mean she's actually going to love my first choice whose scientific name is Narcissus pseudonarcissus – (but, behind her back, you and I can call it the wild daffodil or Lent lily).
An ancient introduction from Spain and Portugal (sigh – we will get our holidays back one day…) the low-growing wild daffodil, with its simple two-tone flowers, glaucous grey leaves and easy-spreading habit fits easily into the wilder parts of the garden.

Or how about another wild untampered Iberian species Narcissus bulbocodium, the petticoat daffodil.
Meanwhile crocuses, originating from Turkey (steady…) are also starting to make their presence felt.
Of the early ones, my favourites are the different cultivars of Crocus tommasinianus. They spread a little too enthusiastically to be totally welcome in a flower bed but will naturalise happily in a lawn and our feature picture this week is the cultivar 'Twickle Purple' flowering simultaneously with Hamemelis 'Diane'.
I also like to have a few of the more intricately-coloured crocuses in pots on garden tables to admire them at closer quarters and last year's favourite for this was Crocus 'Orange Monarch'.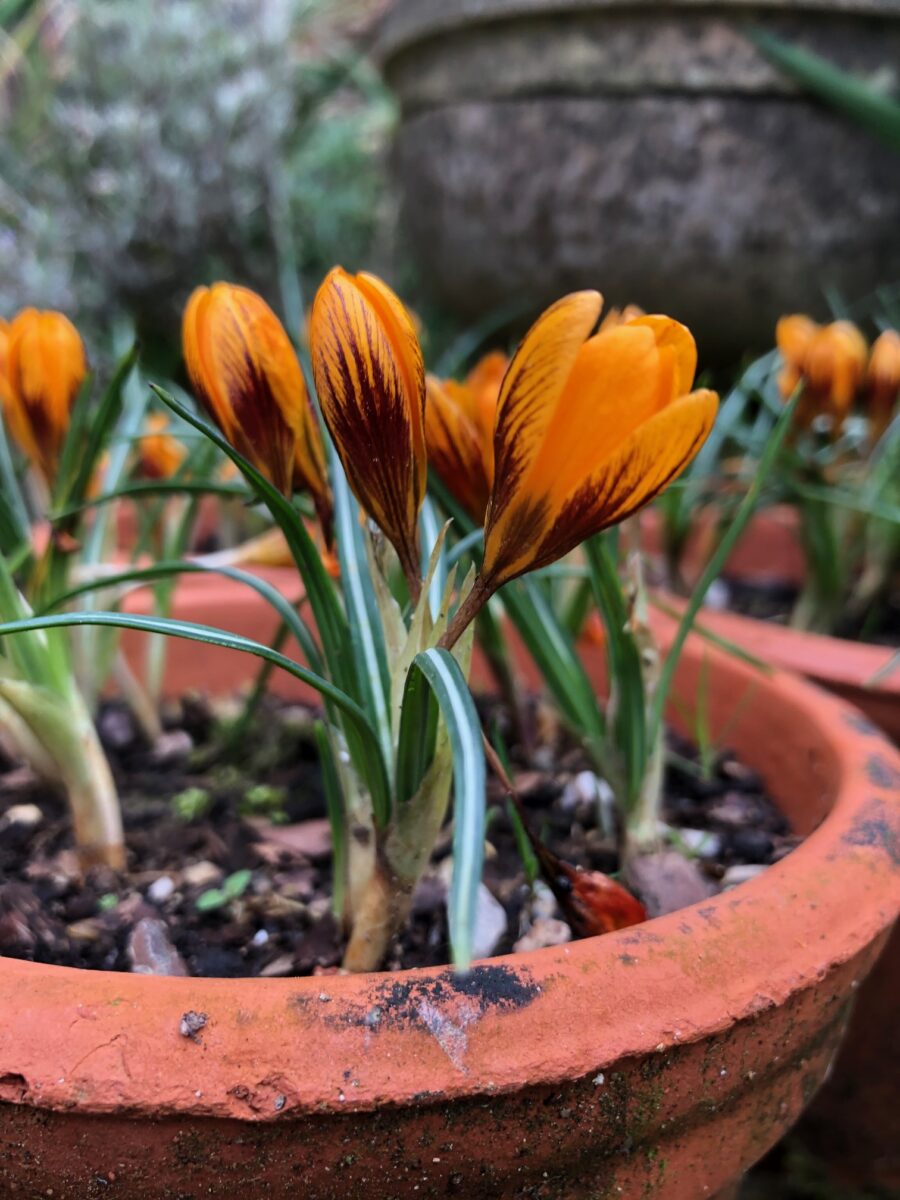 ---
Well, I'd be happy just to be able to nip across the channel to my beloved garden in Normandy ….and yes, it's true that I may have dictated how we refer to these plants, but I am actually WAY out of my comfort zone on this one. My knowledge of the various merits of different Narcissus and Crocus varieties equals my understanding of quantum mechanics. It is always a joy to see sheets of glowing crocuses or waving daffodils in early spring, especially this year, but what variety they are is generally a mystery to me.
I agree with Laura though that the little native wild narcissi are enchantingly pretty growing in drifts. I expounded on the lesser appeal of the great big trumpet-flowered yellow varieties in an earlier blog on spring bulbs – link at the end. But I reckon any of them will hugely brighten your day after a long and difficult winter. Not for nothing are they named after the beautiful youth from Thespiae who rejected all romantic advances, in favour of dying while admiring his own gorgeous reflection in a pool of water………………………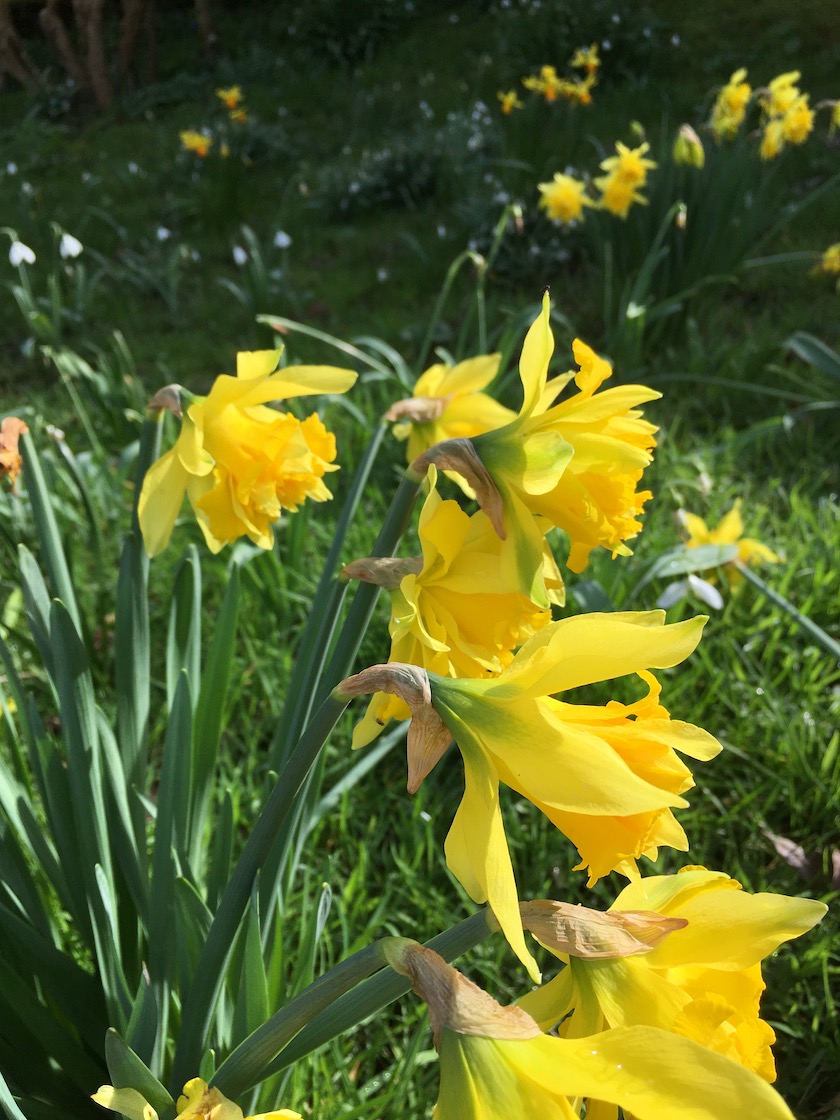 This Narcissus is growing in groups in rough grass, but I'm not sure what it is. Having a double centre makes it less of a draw for early insects than another that I grow there – Narcissus 'W P Milner' which has more delicately simple pale flowers. But this one shines very cheeringly, and it even smells nice!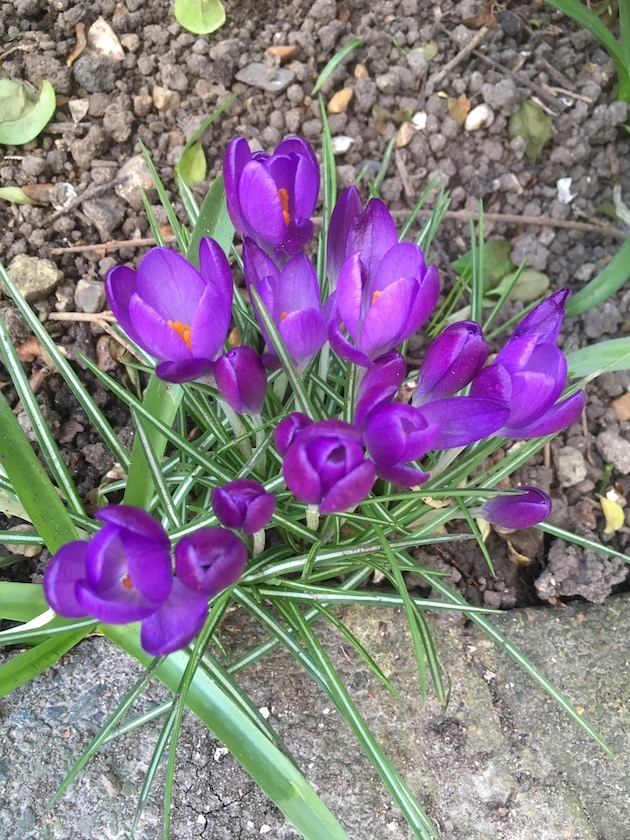 I am ashamed to say that I'm just as ignorant about crocuses (the usual plural of Narcissus has an '-i', the usual plural of Crocus has '-es' – it's a Latin/Ancient Greek thing, if you're interested..) I love seeing glorious spreads of them as in our feature photo this week, but don't ask me to name the variety. I would definitely defer to someone like our resident plantswoman Louise Sims on this subject; page 13 of her book (available in our shop) has a lovely piece on the Crocus tommasinianus that Laura likes.
Or perhaps I can get some tips from Caroline who has finally found a horticultural topic on which she is an expert?………..don't hold your breath………..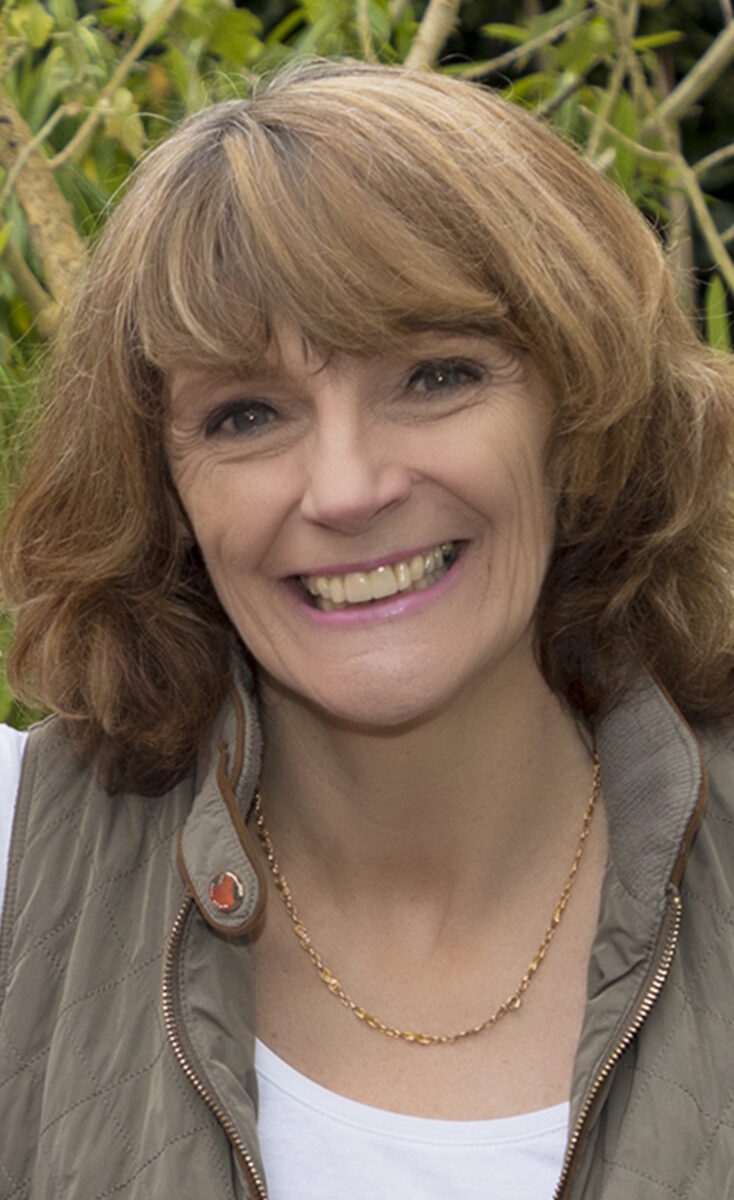 ---
Er no…you can definitely breathe normally. If I did buy spring bulbs (which I don't really because they simply self-destruct here somewhere between being planted and coming up), I would definitely fulfil Laura's expectation and go to B & Q.
The thing is with crocuses (note the correct spelling of the plural, Laura) – mice and squirrels eat them when they're below ground, while pheasants eat them above ground. If, miraculously they do manage to bloom, the first strong wind (and you won't wait long here) sends their delicate petals into a soggy heap long before they contemplate setting seed.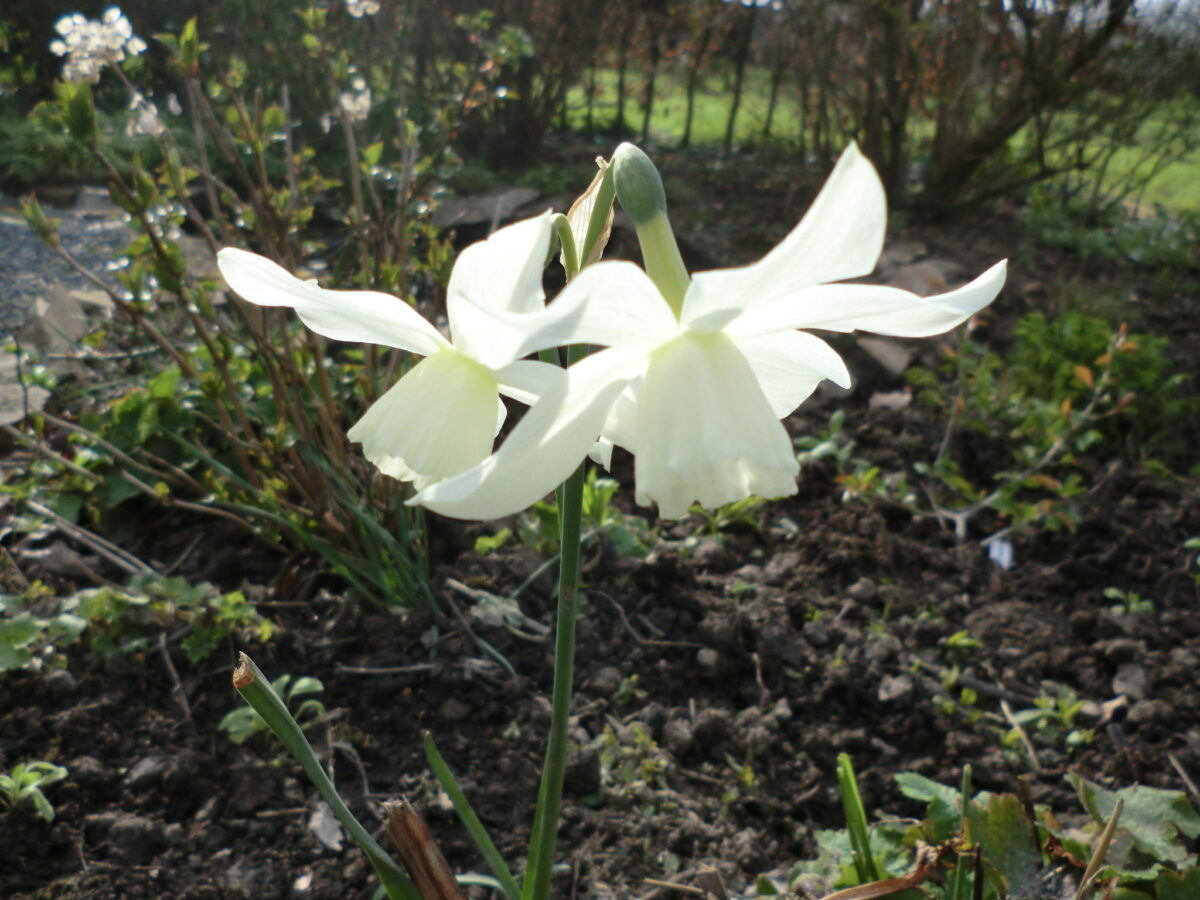 Daffodils are much better value in my book. My posh friends are all into the white ones these days — 'Thalia' in particular. White is somehow classier than poster-paint yellow apparently, but I can't see past the miniatures because a low centre of gravity is vitally important in my part of Scotland, and they look lovely in a pot amongst my gaudy primulas (yes sorry, also from B & Q), although I know they don't like to dry out during their growing season – again not a problem in Scotland.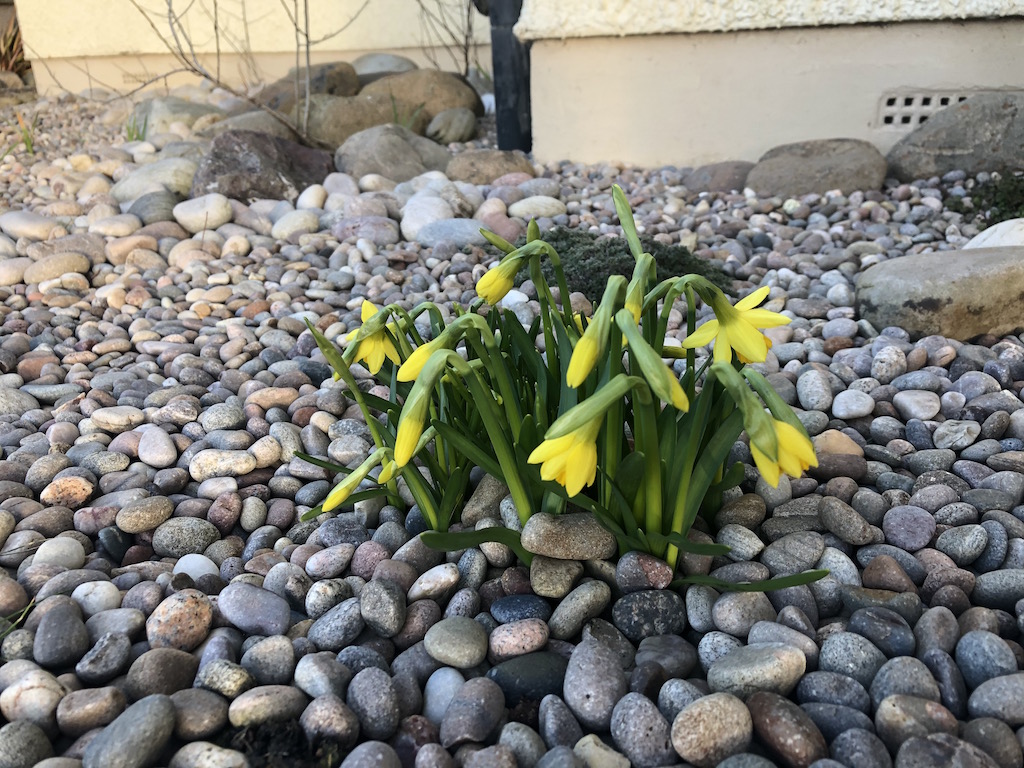 Just look at my little battlers here in a bed I otherwise relinquished to the wind two years ago – on the point of blooming despite withstanding 50mph gusts. Fabulous, although their name 'tete-a-tete' sounds alarmingly out of step with the times!
NB Louise's plant of the moment never flowers but still manages to brighten up her garden at this time of the year, click on the box below to find out what it is
More NB If you'd like a bit more gardening chitchat from the3growbags, please type your email address here and we'll send you a new post every Saturday morning.
This is the link to our blog on early bulbs