It's the FIFTH ANNIVERSARY of the 3Growbags blog – WHAAAA!! Thank you so much for coming on this journey with us. As a little gift we've partnered with lovely Hayloft Plants, (another start-up gardening business set up by mums) to give you a chance of winning one of ten £10 Hayloft vouchers in a free Prize Draw (details at end).
We also decided this week to explore what makes each of our gardening clocks tick. Which are our favourite plants? Who inspired us to take up gardening ? And what do the 3Growbag sisters really think about each other? We're about to spill the beans!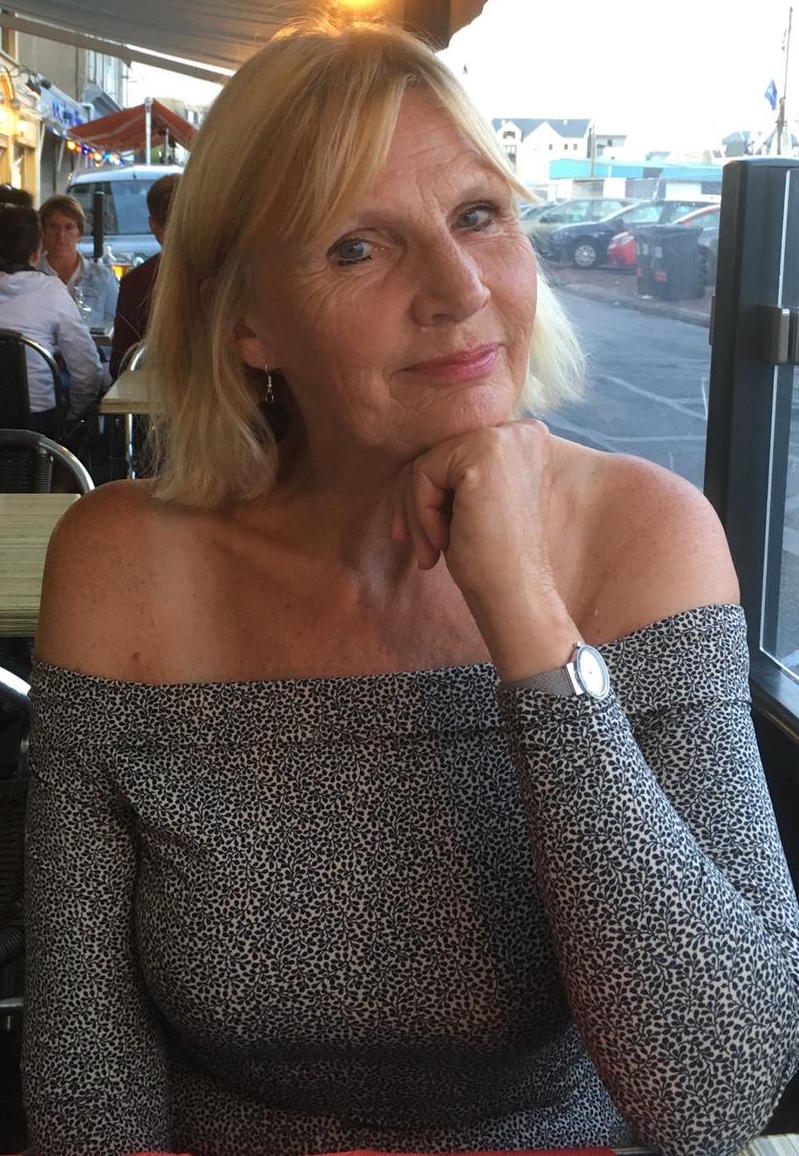 Elaine:
Where? A balmy courtyard garden in Eastbourne and a manoir in Normandy
Best thing about gardening? It's the quiet, simple 'process' of gardening – the weeding, the potting-on, the pruning…..where I think the joy can be found. Someone who has a background in teaching A Level classics should loathe gardening with all its imprecisions and 'woolly' corners really, and yet I find it supremely calming to be surrounded by a muddle of summer cottage plants. Weird.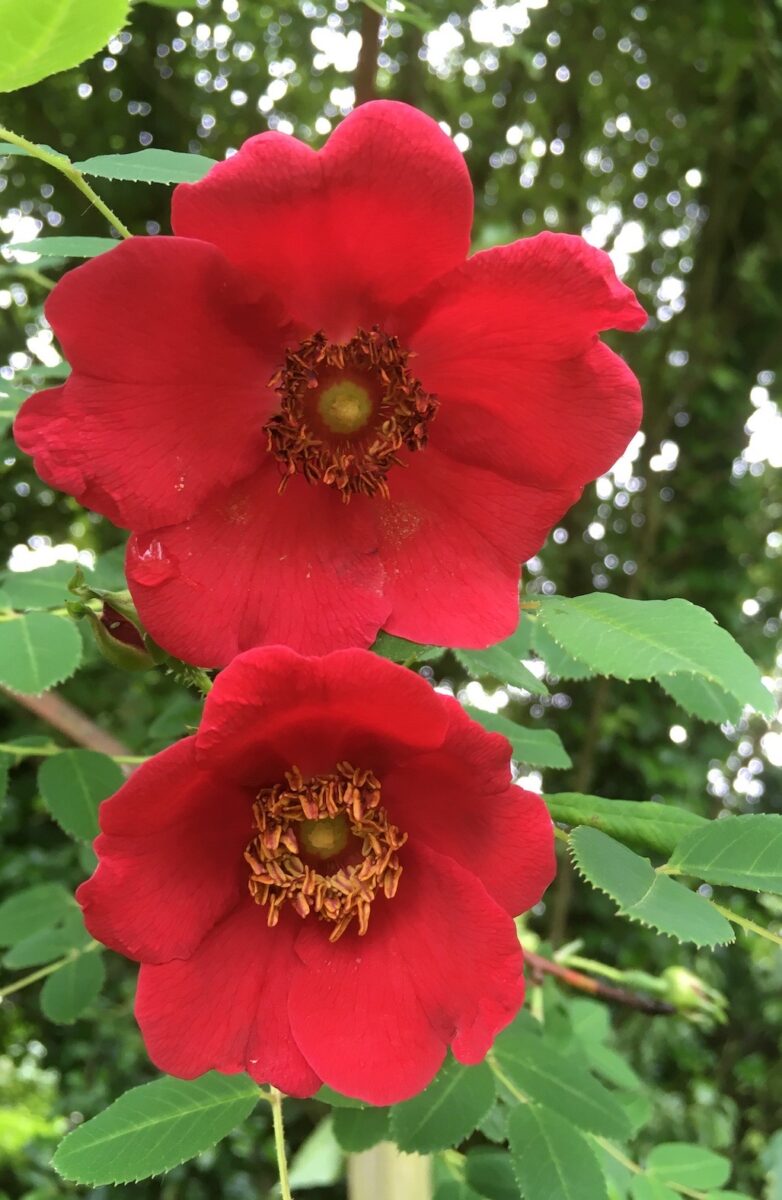 Favourite group of plants? Sorry for being cliché-d, but it's got to be roses. No other group of plants offers such variety of form and colour and perfume. From exquisite singles like R. moyesii 'Geranium'….. to glorious full bloomed- beauties like R. 'A Shropshire Lad'………, almost every one can find a place in my soppy, sentimental heart.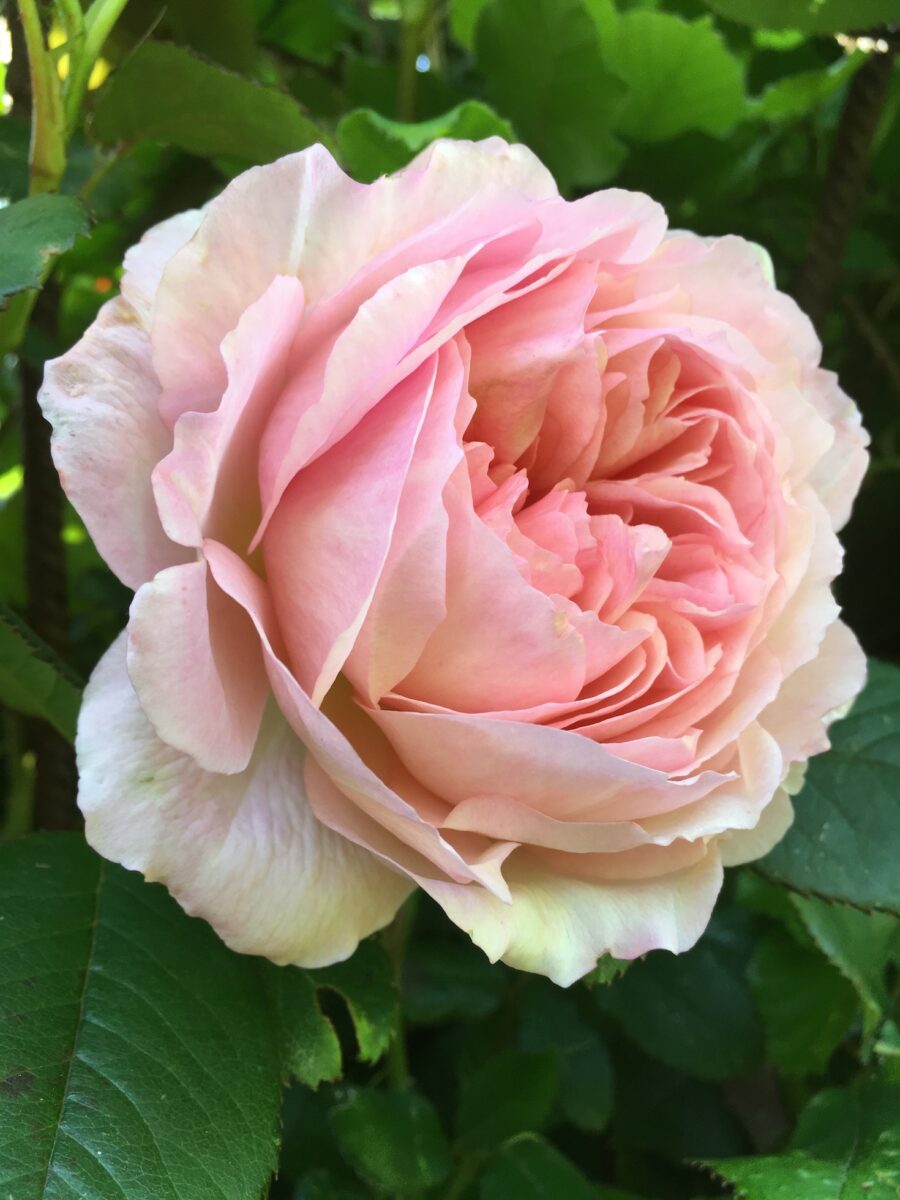 Influenced by? Vita Sackville-West (who first inspired me to dare to garden) via Beth Chatto, Christopher Lloyd, Graham Stuart Thomas, to the books of Penelope Hobhouse. I doubt she's has ever written a single unconsidered word about gardens and gardening
Greatest achievement of the3growbags?– That the three of us haven't had a massive fall-out over widgets, I'd say! When technological learning curves the size of Oblivion at Alton Towers were threatening to derail the whole caboodle, it's great that our collective hysteria has comprised helpless laughter much more often than tears or recrimination.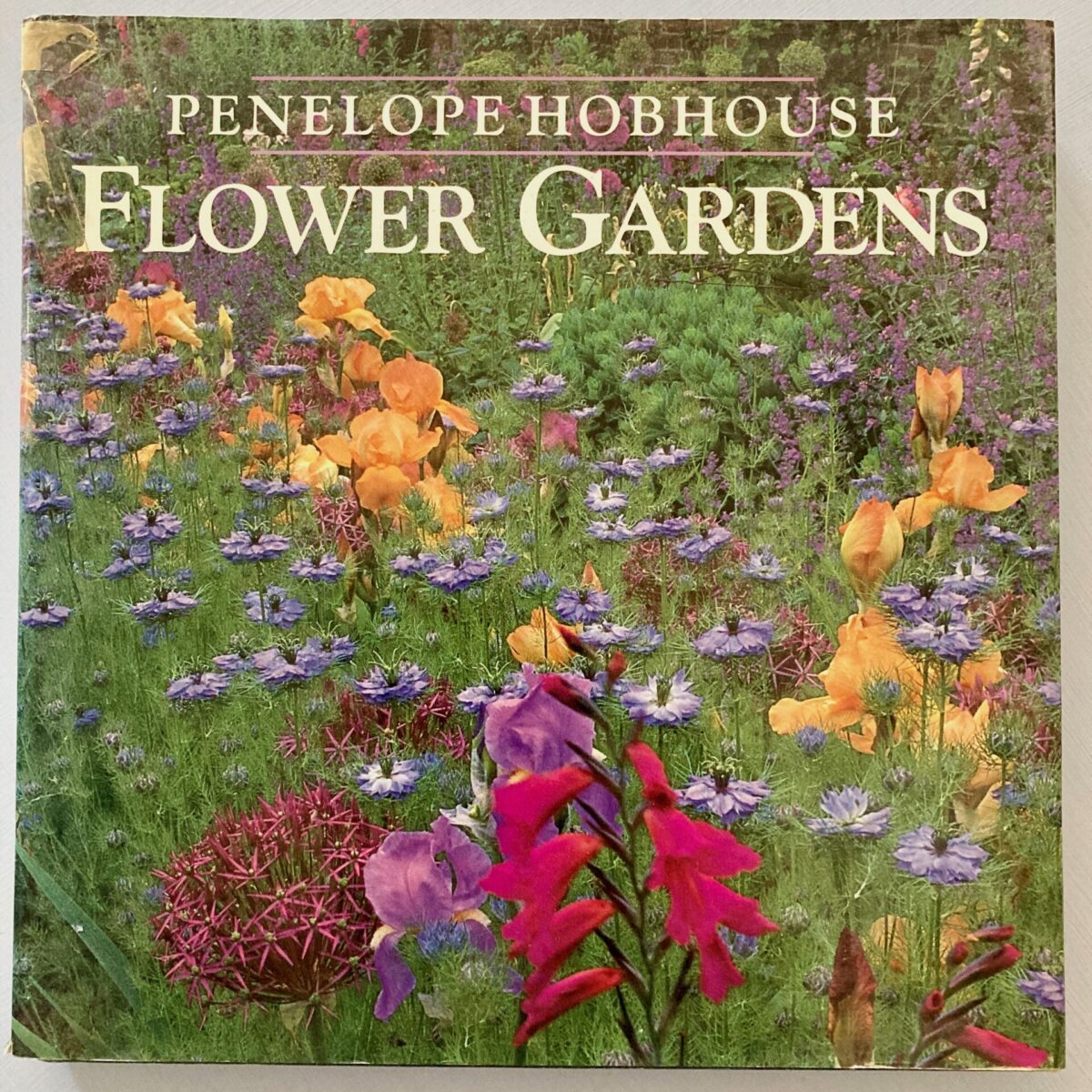 Your sisters' most irritating habits? Easy one. Remember I'm a teacher – I was born bossy. so every time they don't do EXACTLY as I say, (and that, I'm sorry to report, is quite often) I have to remind them of the consequences in words of one syllable. If only they didn't both have a seriously bossy streak of their own………
---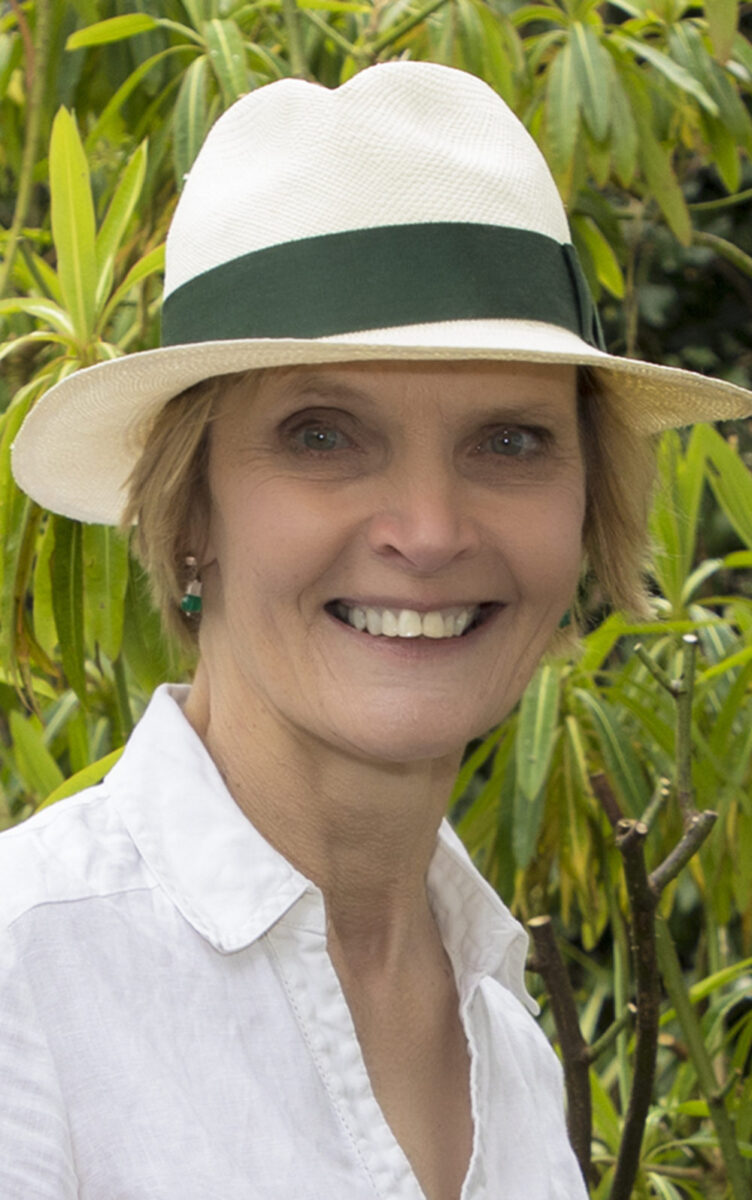 Laura:
Where? A sprawling garden in West Sussex with ancient wildflower meadow, veg production and a large glasshouse of exotic plants
Best thing about gardening? The chance to experiment and push the boundaries. As the only sister with a scientific background it's the geographical provenance of plants that intrigues me and the challenge of recreating their habitats here in the UK. I find the interface between botany, ecology and horticulture endlessly fascinating.
Favourite group of plants? Whatever new genus I am exploring at that moment. I am drawn to subtropical rarities from Madeira and Chile, but also love the tough spiky beauty of Australasian and South African plants.One of my current faves are the tropical vireya rhododendrons.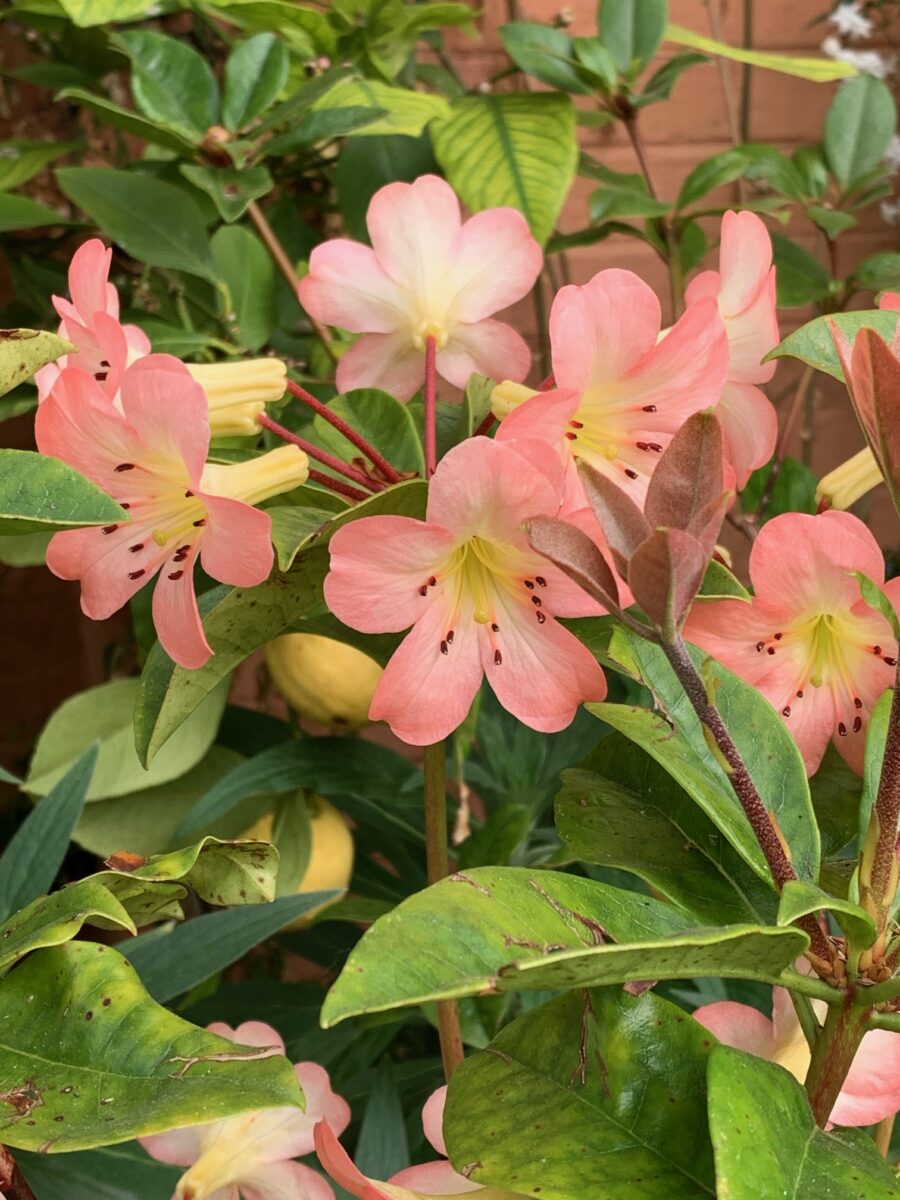 Influenced by? Prince Charles, Piet Oudolf, Dan Pearson and recently I have become intrigued by the work of Nigel Dunnet of the Sheffield School of Gardening and his view that a garden should be a series of ecological explosions.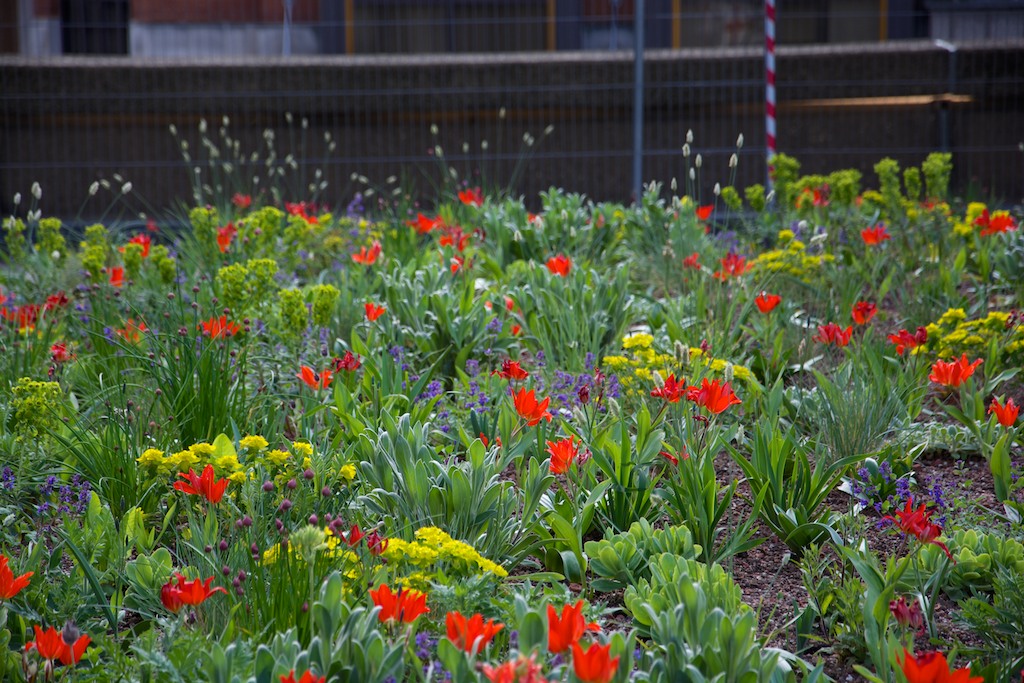 Greatest achievement of the3Growbags in the last 5 years? Getting my sisters to use correct gardening naming conventions… italics for scientific names, capitals for genus, lower case for species, inverted commas ' ' for cultivars – it's really very simple for them to grasp but honestly it has taken the full five years…
What irritates you most about your two sisters? Well they're both a bit taller than me which seems to translate somehow into them thinking they occupy a higher moral ground and with one older than me and the other one younger there's quite a bit of ganging up ….
---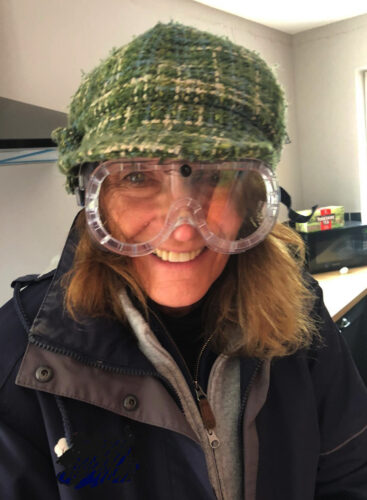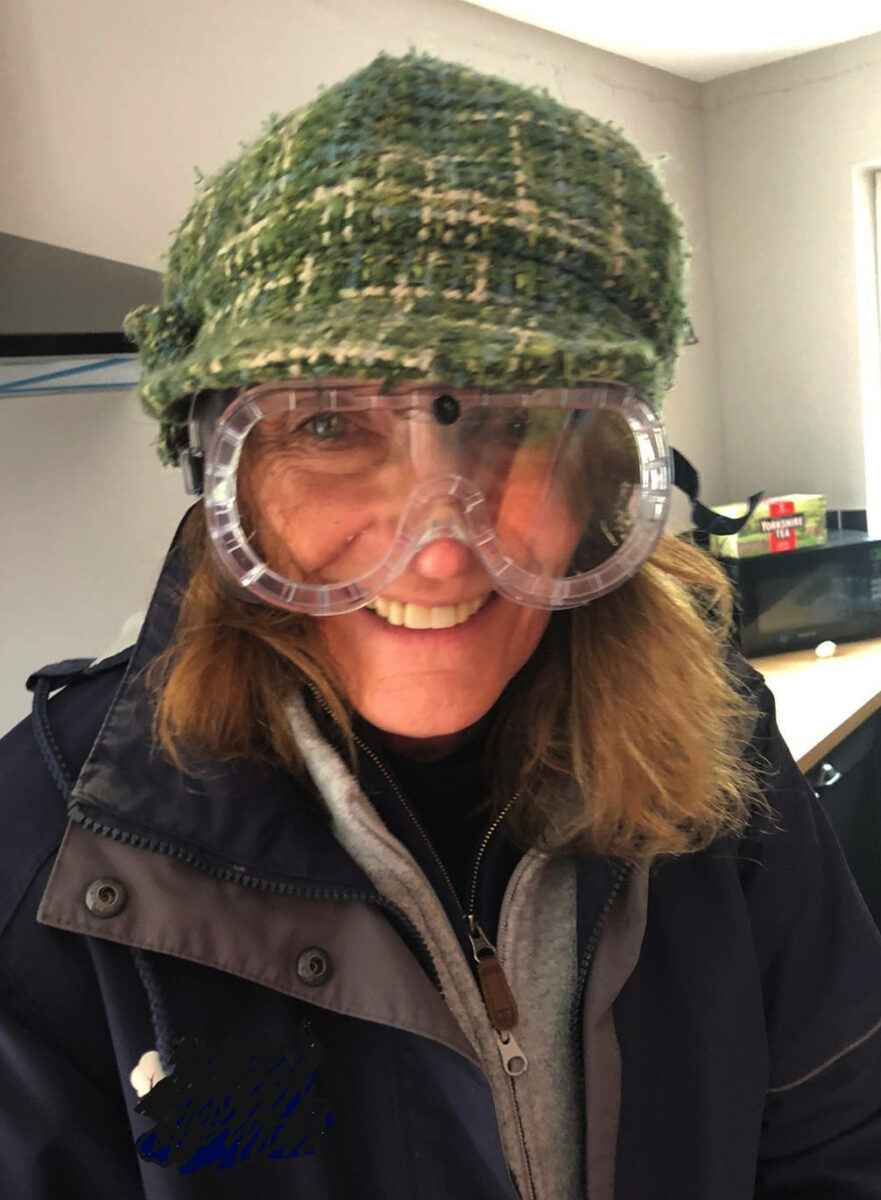 Caroline:
Where? Various locations around Scotland but now focusing on a new garden in Strathpeffer, a spa village in the Highlands
Best thing about gardening? Truthfully? When it's over and I can stagger round with a large glass of red in the evening, marvelling at the plants that have survived snow, wind, sheep, deer and incompetent stewardship (mine) to achieve the miracle of flowering. Frankly we've won a marathon compared to my sisters' sack races.
Favourite group of plants? Acid-loving plants that romp away here like rhododendrons, azaleas and meconopsis all of which are pleasingly impossible for Elaine and Laura to grow (+ errrr…. any plant that fits into my hand luggage after trips to visit them).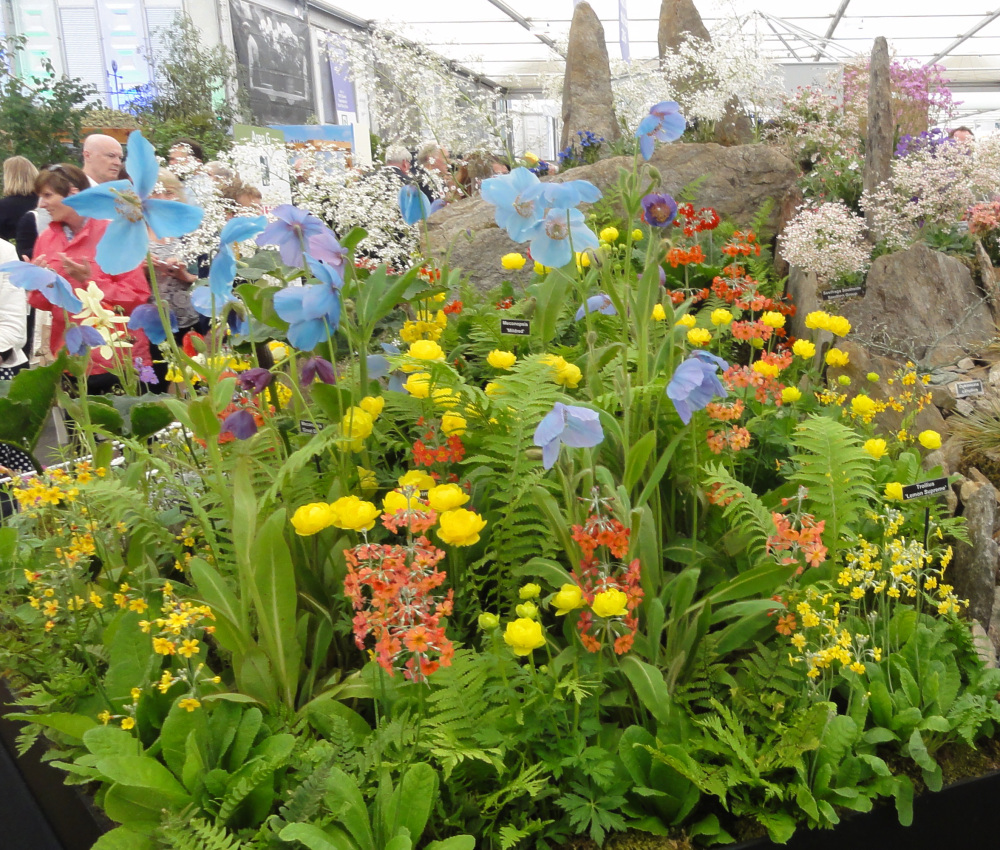 Influenced by? Ken Cox from Glendoick near Dundee whose books and talks are just dynamite (and ding-dong! by the way, if you can still say that about a chap). Definitely Osgood Mackenzie creator of Inverewe Garden on the opposite coast from me. He grew a shelter belt 40 years before beginning on the plants – that's the sort of forward planning you need up here. And, of course, (whisper it) my sisters.
Greatest achievement of the3Growbags over the last five years? Getting Laura to buy a computer. She's been writing all her blogs on a miniscule, clapped-out phone for five years (sigh).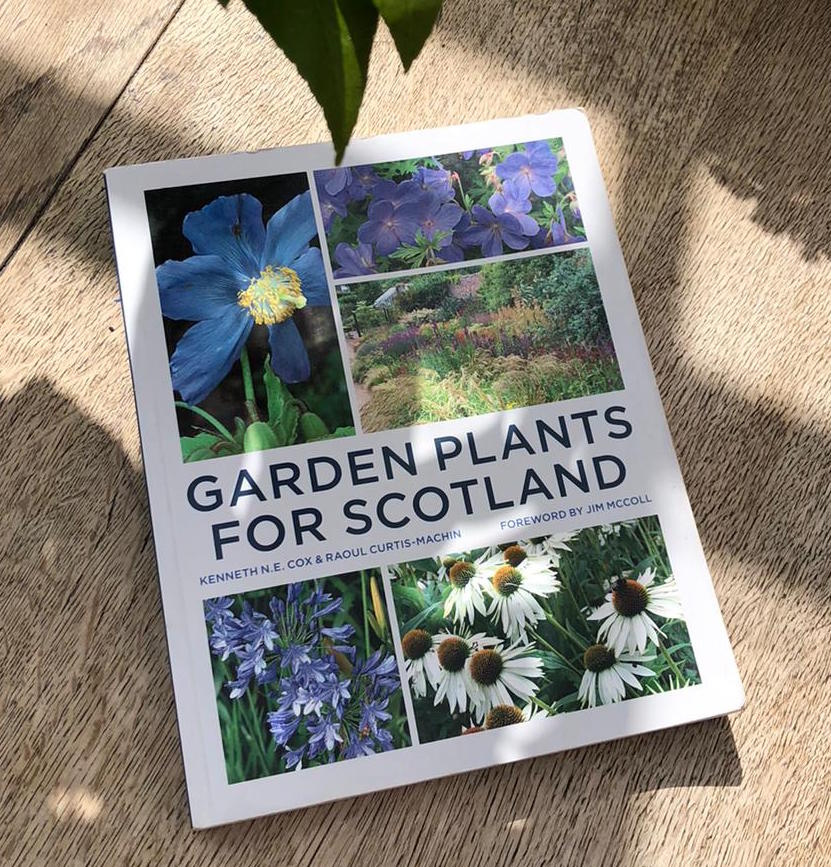 What irritates you most about your two sisters? You'd have to come round for an evening, a paragraph simply won't cover it, but you know those show-off friends who can't walk around a garden without name-checking every single plant…and in Latin?
So which Growbag would you identify with? We'd love to hear your thoughts about our eccentric sisterhood, or indeed about our first five years of bloghood…..
| | | |
| --- | --- | --- |
| Readers on our first day | Readers last Saturday | |
| 66 | 1375 | |
We're getting there. We'd love to welcome more readers so please spread the word!
---
Win a £10 voucher for Hayloft Plants to celebrate our fifth anniversary!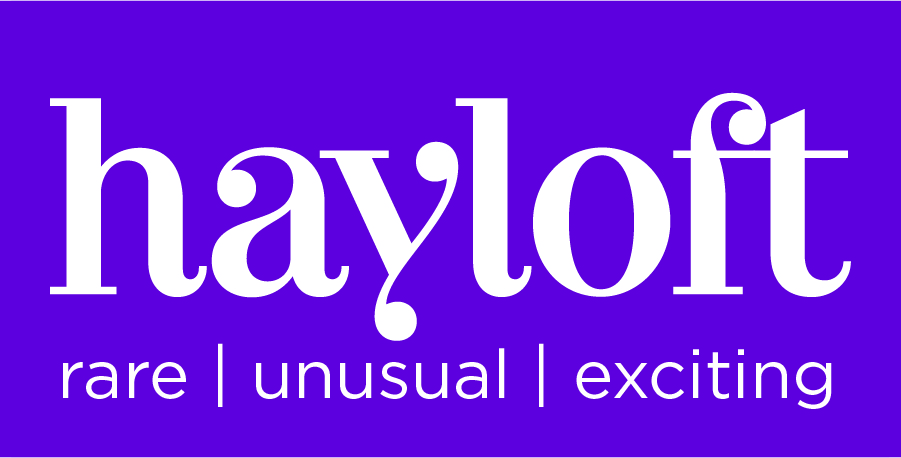 Hayloft Plants
Hayloft is synonymous with rare, exciting and high quality plants. Based in Worcestershire this team of dedicated and expert women have grown their business to become one of the UK's principal suppliers of high quality garden plants. Have a look at their gorgeous website here: Hayloft.co.uk
Our draw
To celebrate our fifth anniversary we'll be giving 10 lucky The3growbags subscribers a £10 voucher each to spend with Hayloft (thank you 'the girls at Hayloft'!)
How to enter
Just email us at:
the3growbags@gmail.com
putting the word 'Hayloft' in the subject line, and send it to us by Noon on Friday 14 May. We'll pick the winners at random and notify you by 7pm that day with a bespoke voucher code that can be used whenever you are ready to order. Remember…. this is only open to our email subscribers so if you want to take part – do subscribe here (it's completely free) before you enter!
---
And that's not ALL! We're scrapping the cost of P&P on Louise Sims' new book 'A Plant for Each Week of the Year', so this week, it's only £7.99 delivered to your door. You can buy it here. Just click on the box to discover her latest Great Plant this Month