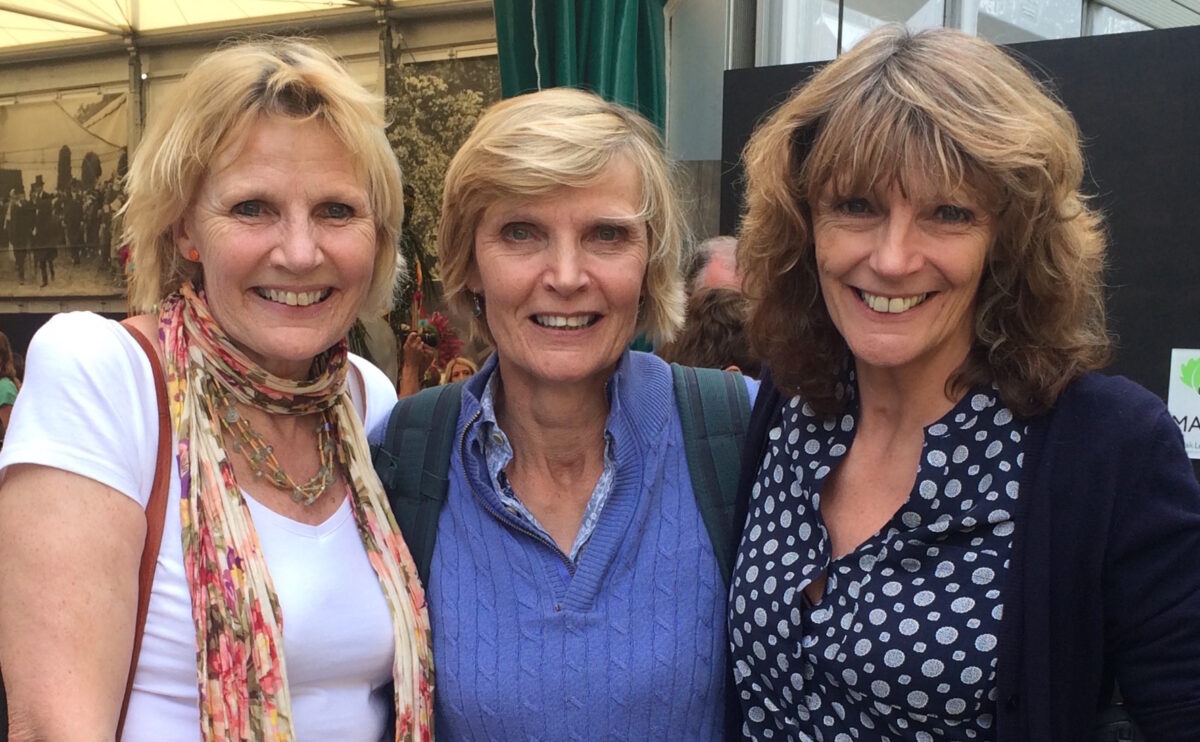 So just as we installed a new range of completely drought-tolerant plants and started feeling smug during a sweltering June, it's all come crashing down in July and August, with endless soggy weather.
But let's take a glass-half-full approach and see what we could be doing with those extra hours we have each day that are normally spent lugging watering cans around parched pot plants.
Elaine has dug out her wet weather gear, is keeping calm and carrying on, Laura's given up with summer and moved on to planning for autumn displays, whilst Caroline in the Highlands is just sitting back and saying 'Welcome to my world'….
---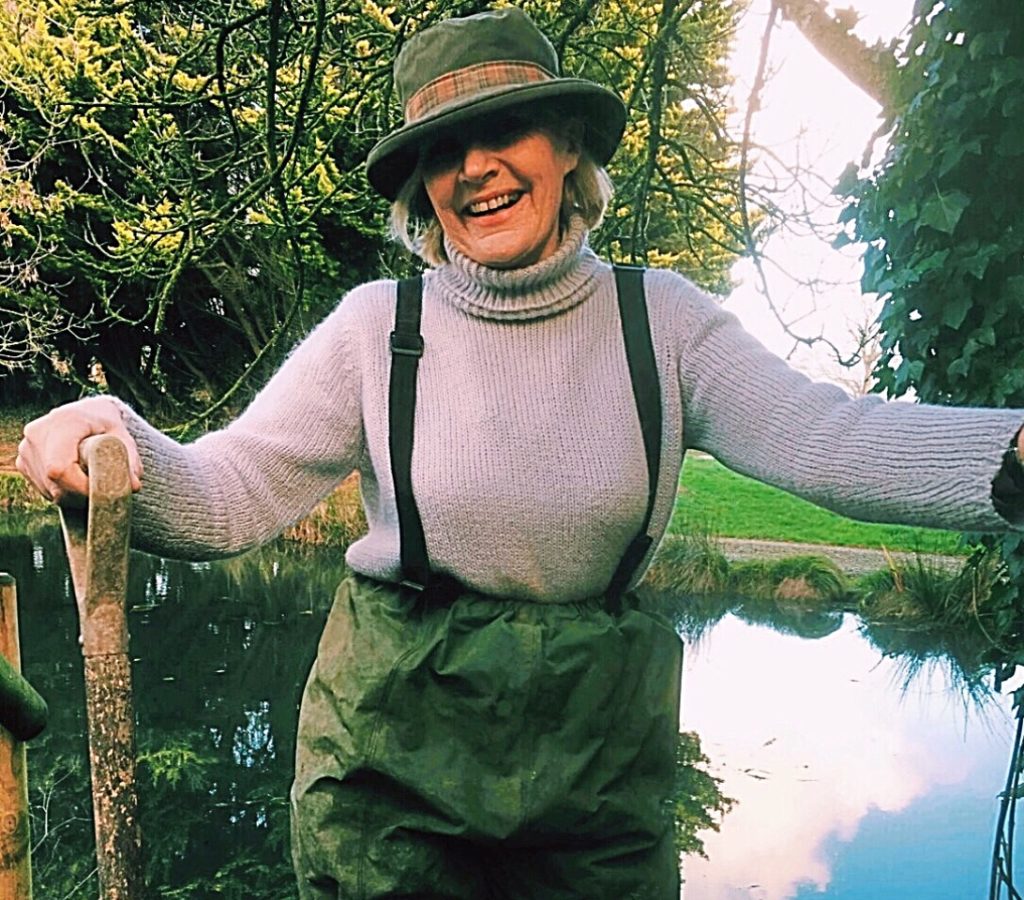 Yes, it's hard trying to spin the appeal of drooping, dripping foliage and horizontal downpours. I can't tell you how gleeful our Highlands-living sister is!
This is what I've been up to during the endless pitter-patter: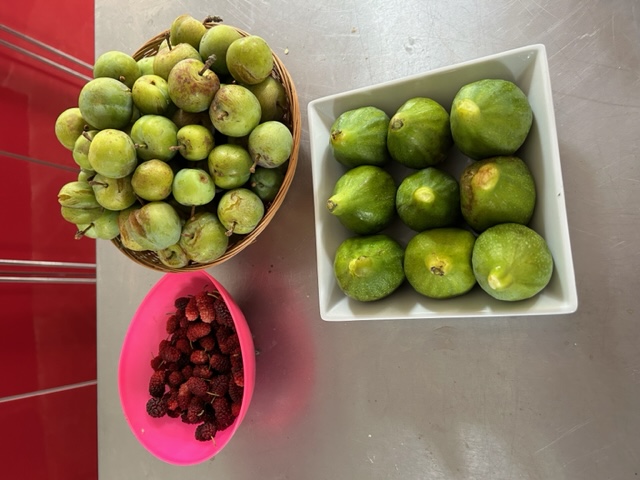 Harvesting is no problem at all, and lots of crops have revelled in the wet after the heat of June – in the last few days we have picked mulberries, wine berries, blackcurrants, potatoes, cucumbers, tomatoes, courgettes (LOADS!), chard, beans, greengages, lettuces, chillies, blackcurrants…… This is one time we can feel really lucky to live in a part of the world where such bounty is possible.
We have small grandchildren staying with us at the moment – and guess what? They don't mind a bit of mud and splash at all! Just before the torrential rain hit us, the new mud-pie garden was popular.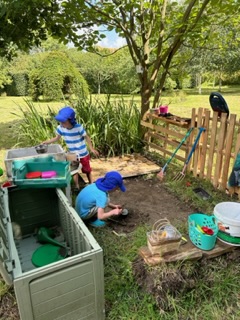 But in the drizzle, potatoes becomes a fascinating exploration of how long a worm can be, and when everyone's damp anyway, who cares about getting soaked as we deadhead roses or pick beans together? So lovely not to have to worry about Factor zillion suncream for them every hour of the day.

Waterproof clothes make any gardening task in the rain a heap more comfortable. I've brought my beloved Dryboots out of summer storage, and my wide-brimmed waterproof hat. I'm unlikely to be mistaken for Barbie (as you will have noted from our feature picture this week) but then she never had to prune her Euonymus in a deluge. As far as I know.
---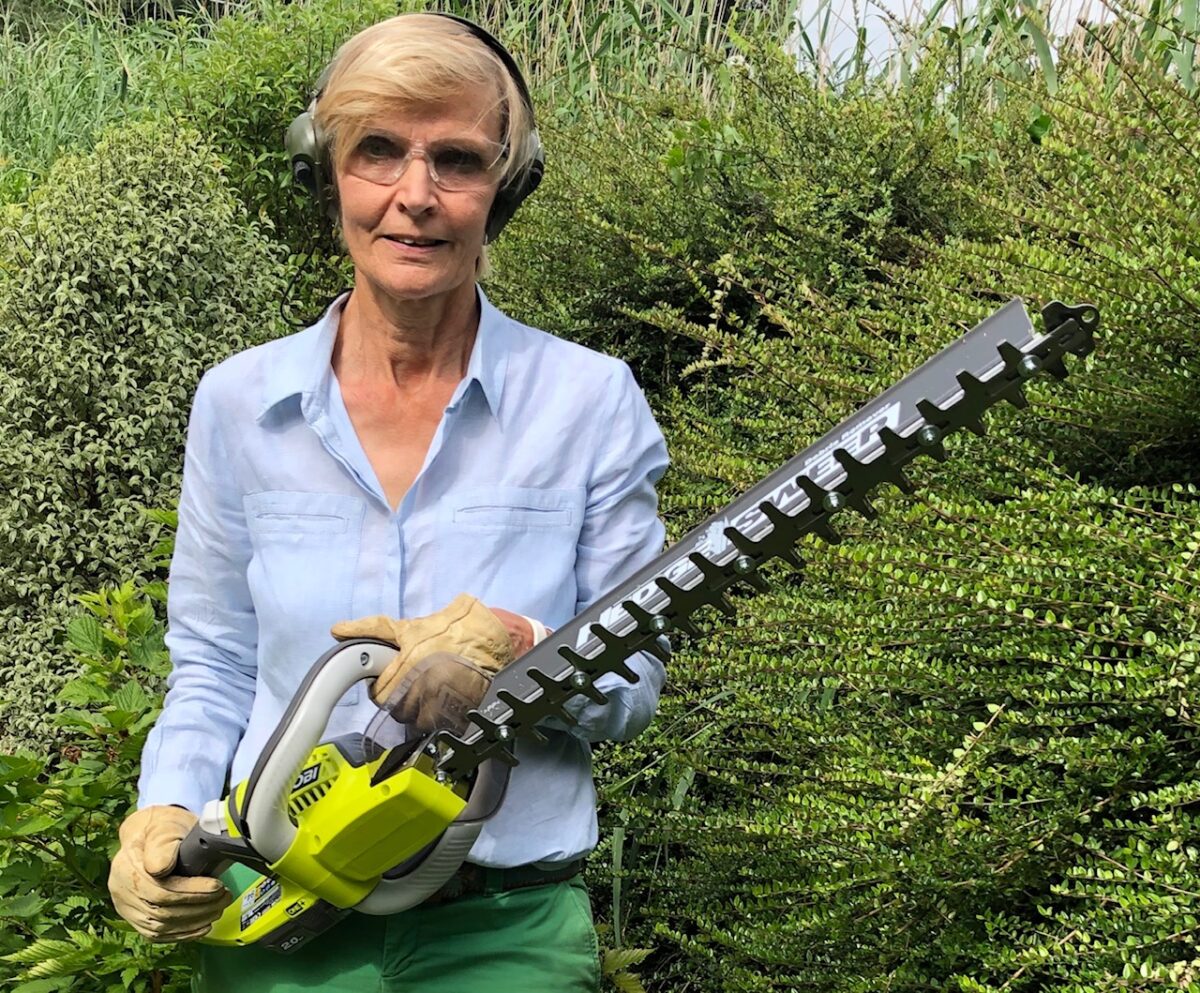 Yes, Elaine is exhibiting an admirable Dunkirk spirit and annoyingly still manages to look quite glamorous even in her wet weather gear so think we could easily put her forward as a template for a future 'Gardening Barbie'.
Meanwhile I have pretty much given up outside, the garden is a mass of lush foliage with very little flower power so I am banking on an Indian Summer to revive things in time for the garden visit from our local Hardy Plant Society in September.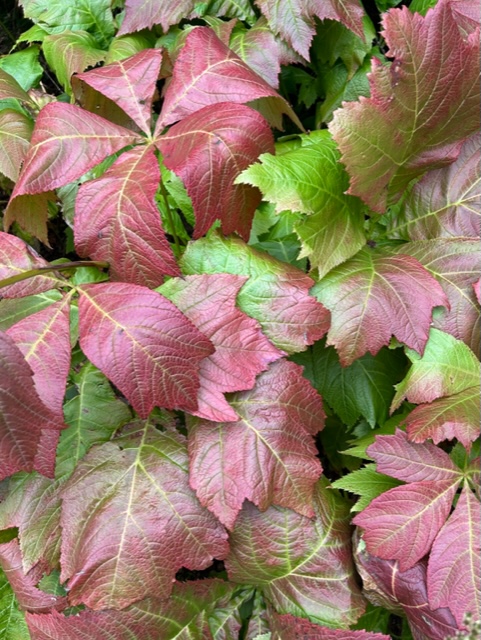 So I've sharpened up the hedges with a quick trim, deadheaded all the repeat flowering roses in the hope of a late flush of blooms, and indulged in some therapeutic weeding in the warm, wet soil. Now I'm focussed on bringing on some of the autumn stars like my collection of hardy chrysanthemums.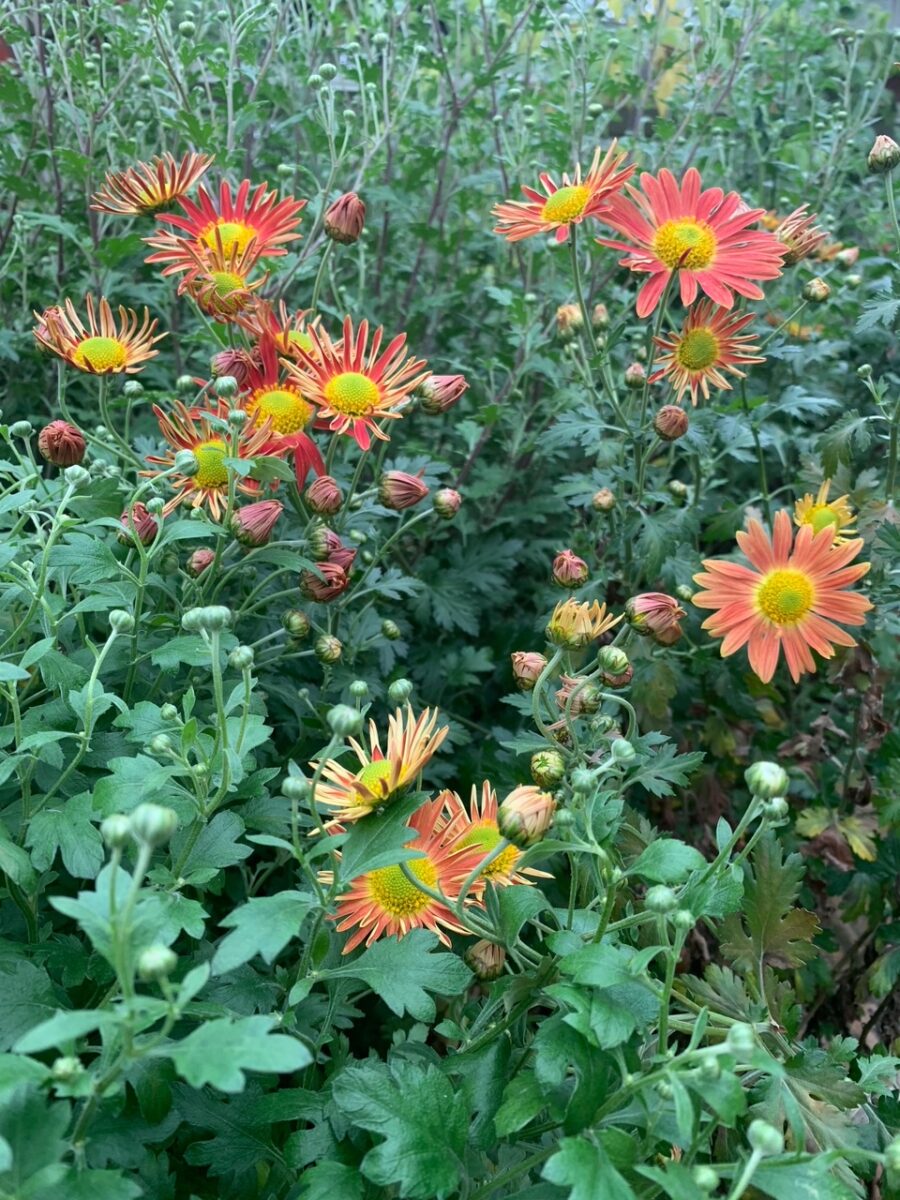 I now grow these wonderful plants in big pots as with me they're just too capricious in the ground and take up a lot of space. So I pot them on sequentially from rooted cuttings over the summer, and have experimented this year with giving them a Hampton Hack in early July to reduce the amount of staking needed.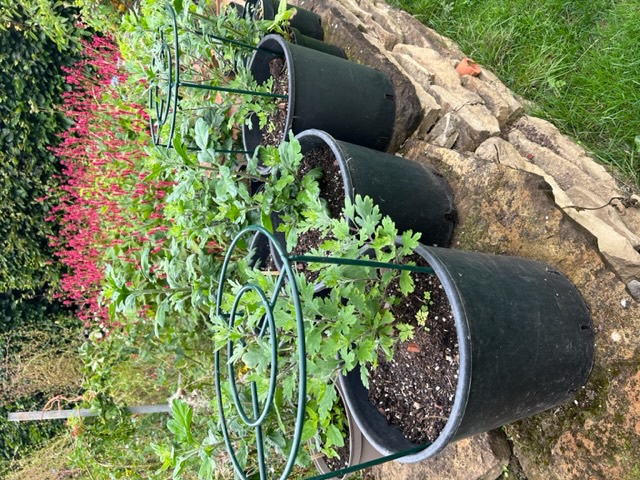 My other project is to plant a swathe of autumn crocus. They have quite a narrow window of planting opportunity, as they flower in the autumn, put down roots over winter then produce leaves in the spring and early summer, so late August and early September is their only dormant period, and for once the ground seems soft enough for this to be a relatively easy task this year. If you fancied following suit we've got our sturdy Burgon & Ball hand-held bulb planter on a wonderful half-price offer this week. Details at the end of the blog.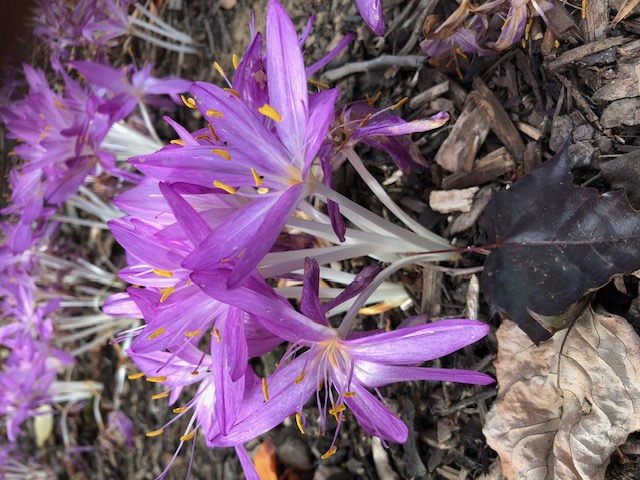 ---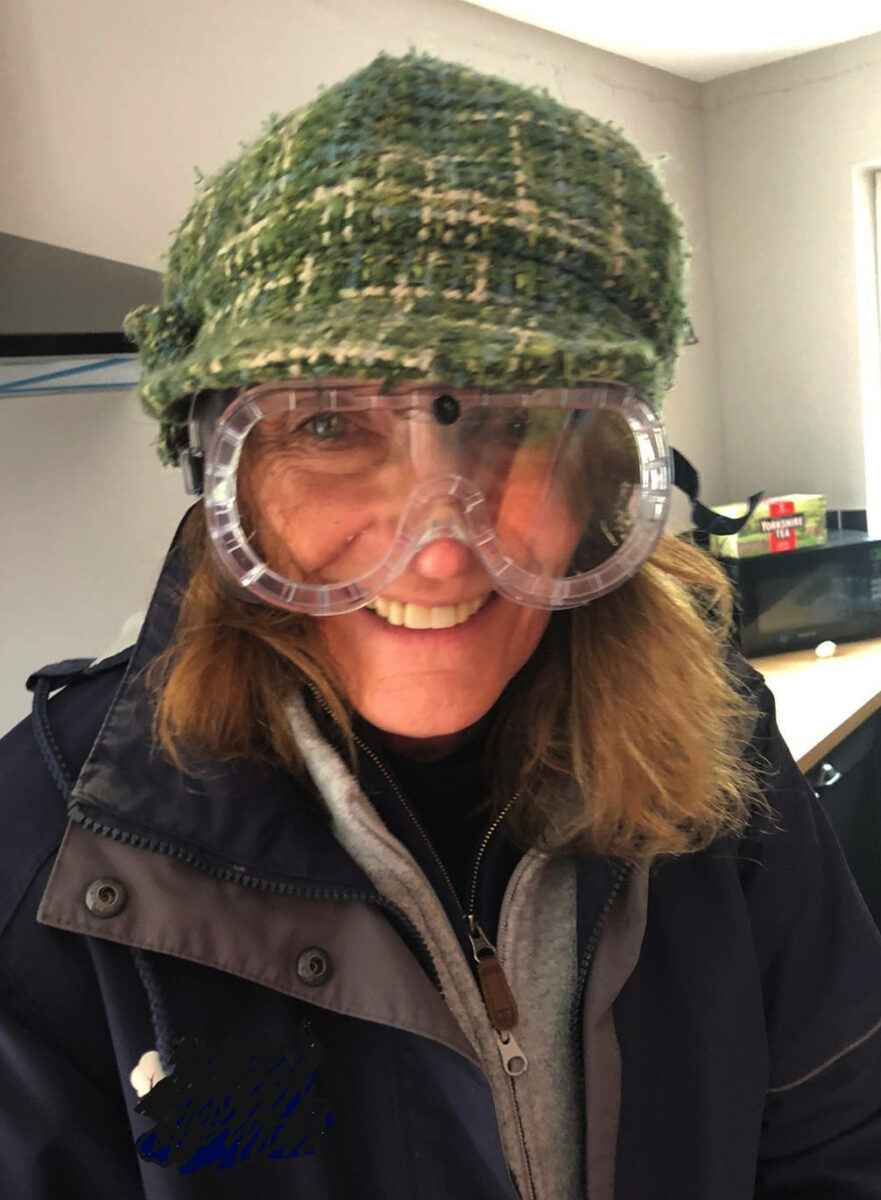 Yes it's been unusual and just a little bit satisfying, pour moi, to hear my tanned, southern sisters grapple with the rain. You can practically hear their wails of anguish as covers are thrown over BBQs and swing-seats shuffled back into the shed. This is when our plastic garden furniture and policy of nailing everything down in the Scottish Highlands really comes into its own.
My advice for gardening in poor weather is generally 'don't', but in the Highlands it's rather inevitable and since it's been the whole of July and possibly the whole of August, I'll share some of my insights: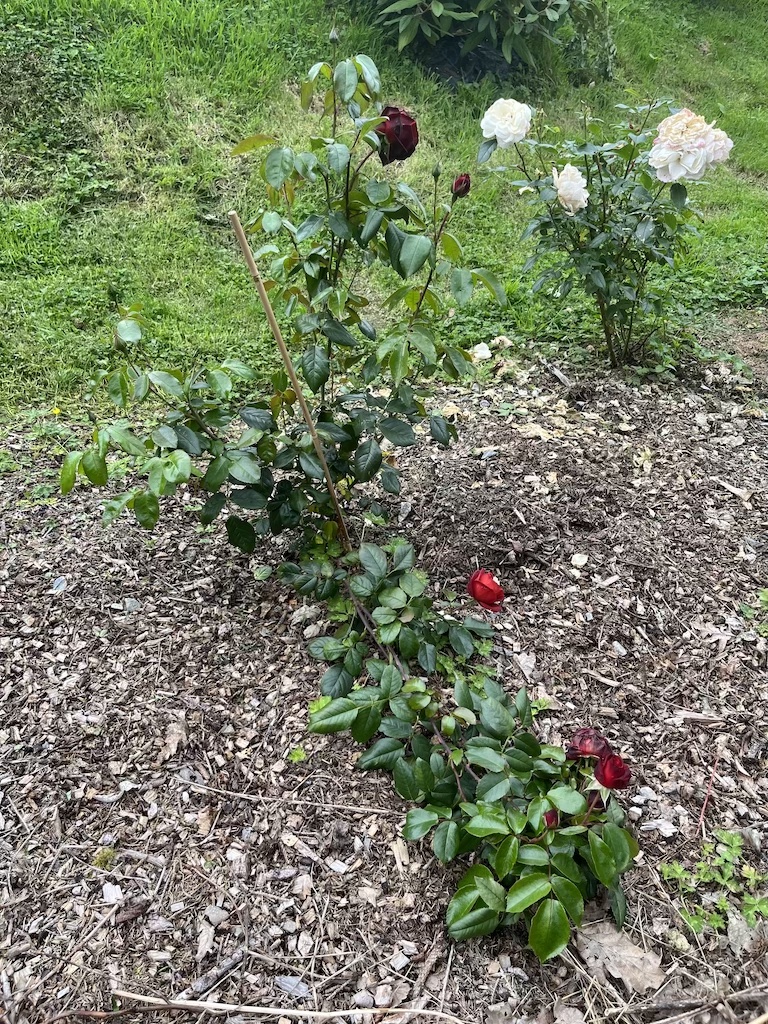 The weight of summer foliage plus a deluge of rainwater can bring even the sturdiest sunflower crashing to the ground so I do a daily 'ward round' staking plants that show signs of quaking and cutting back those that are getting top heavy especially after their wet-weather growth spurts.
Make sure you round up all your tools at the end of the day. Absent-mindedly leaving your secateurs/shears/strimmer, abandoned in the shrubbery for a few balmy summer nights won't do them any harm, they take less kindly to being forgotten in soggy undergrowth for long periods (I've discovered).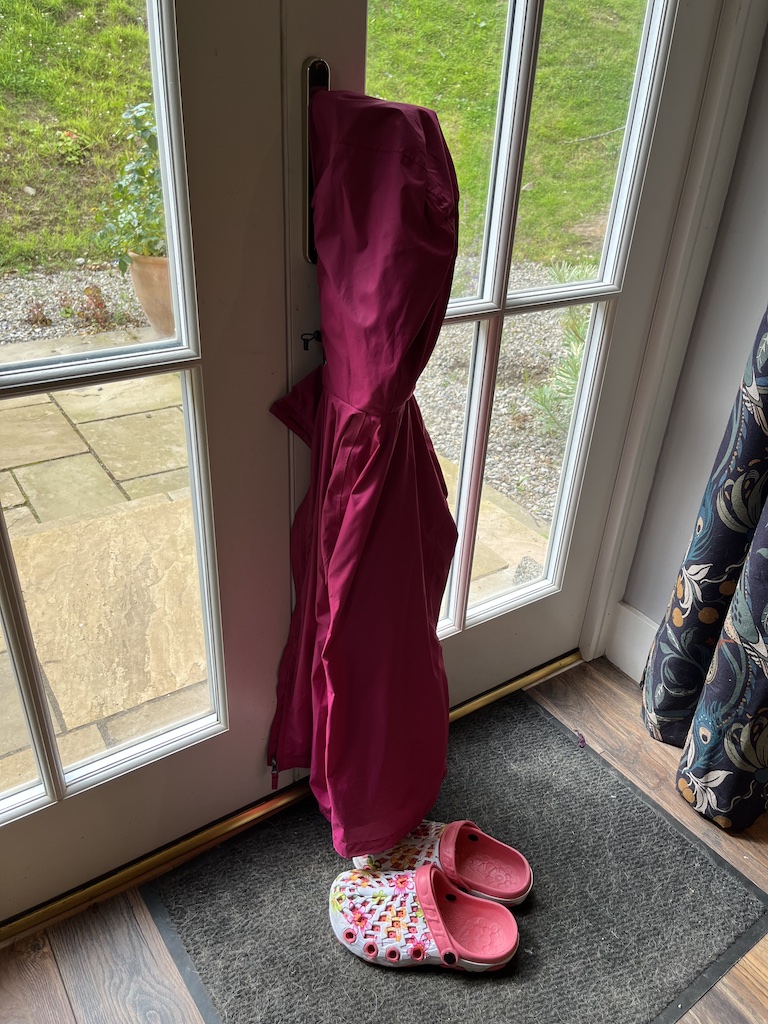 There is some truth in the view that there's 'no such thing as the wrong weather, just the wrong clothes', so I can highly recommend a kagool and a pair of 'crocs' by the door for that early morning garden perambulation you used to take in your dressing gown and slippers.
Finally do enjoy the break from manual labour. I like to think of it as God's way of telling you take a guilt-free break: to read a good book or better still, pour yourself a really stonking gin and tonic.
(If you're curious to see how little gardening I have actually done this wet summer – all is revealed in this short video)
Meanwhile Louise has chosen a sophisticated member of one of her favourite plant families to be her plant of the moment. Click on the box below to find out which mallow is ticking all the boxes right now.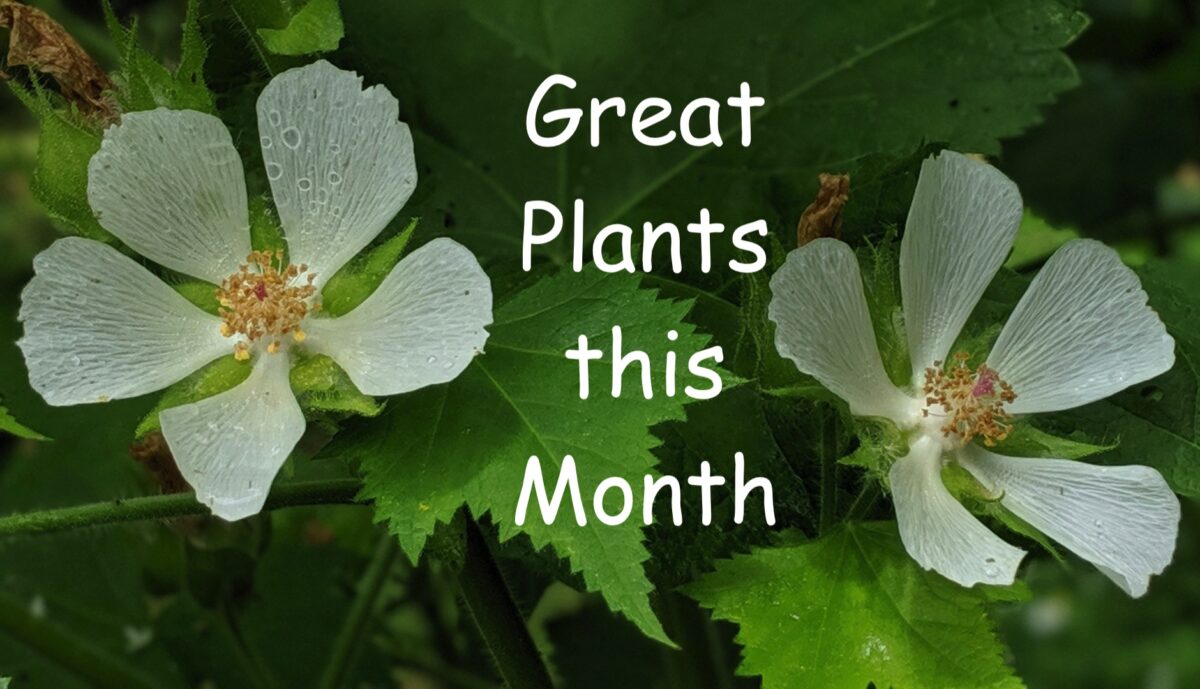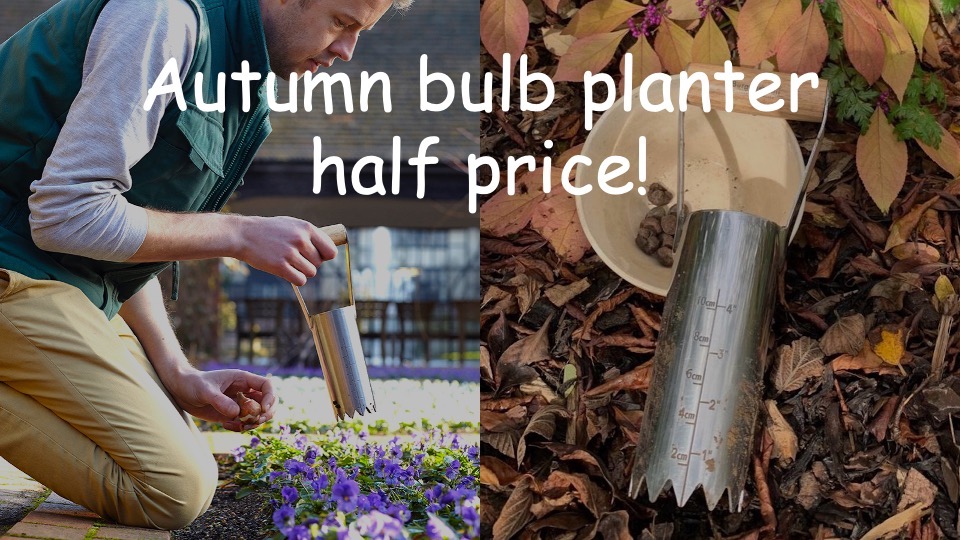 If like Laura, you're wanting to get on with some early bulb planting we've got our Burgon&Ball handheld bulb planters at half-price this week, £6.99 instead of £13.99
More NB If you're not already a subscriber and you'd like a bit more gardening chitchat from the3growbags, please type your email address here and we'll send you a new post every Saturday morning.