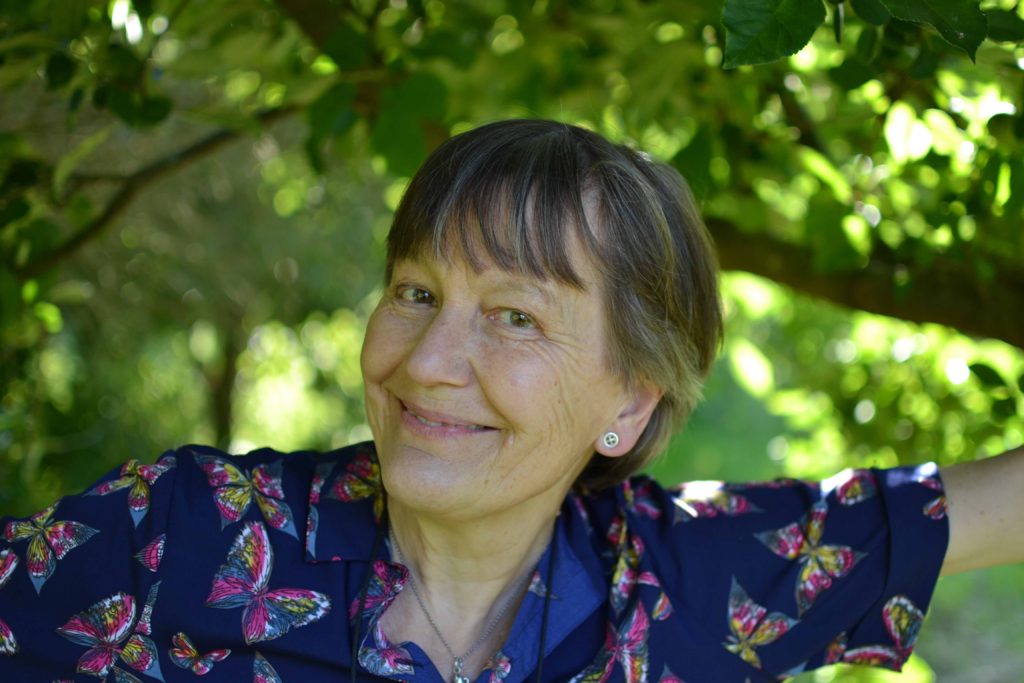 This is another hollyhock relative! Some call it the Russian Hibiscus which could be confusing as it most definitely is not one, but they are both members of the Malvaceae family which includes many favourites of mine – abutilon, anisodontea, althaea, modiolastrum to name but a few.
Kitaibelia vitifolia is a very sturdy, very hardy, tall (to my height here but it can attain 2 metres) herbaceous perennial; great for the back of the border, but that sounds as if I want to banish it – far from it!
Because it's so undemanding it will probably do well wherever it's placed, it would not look out of place in one of those bold, exotic style gardens that are so popular now, yet equally at home in a less manicured cottage garden where it will happily rub shoulders with all its neighbours. You couldn't call it a flimsy plant, it's upright, robust and very tolerant of aspect and soil. Ours is growing in the shade of a Gleditsia triacanthos.
As its name suggests, it has vine like leaves. The flowers are arresting, cup-shaped with large white petals and these have gaps in between them which allow the green calyces to reveal themselves from behind – an intriguing effect.
Easy to grow from seed, yet so far in our garden has not thrown up any seedlings.
NB Louise has published a beautifully produced book of her plant profiles – A Plant for Each Week of the Year. It costs £9.99 and is for sale in our online shop here.
More NB If you're not already a subscriber and you'd like a bit more gardening chitchat from the3growbags, please type your email address here and we'll send you a new post every Saturday morning.