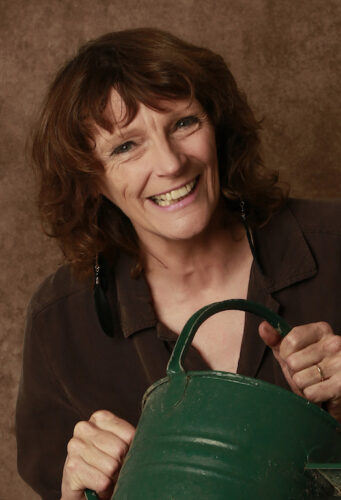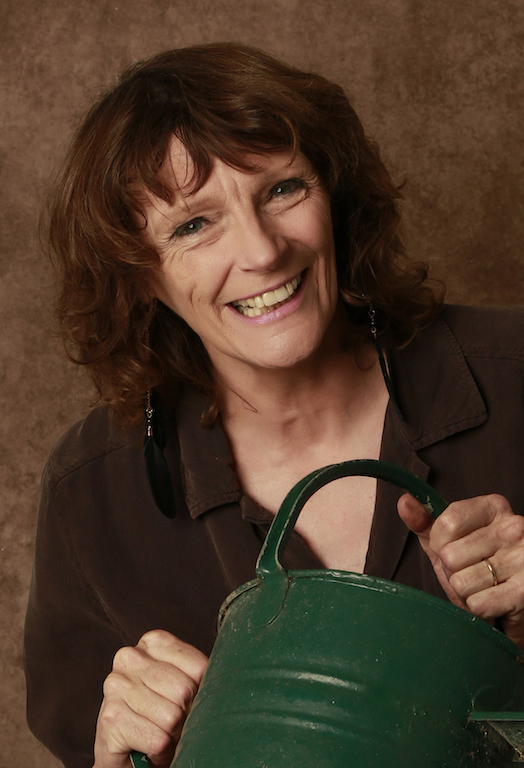 Have you been buying plants in the last two weeks? Don't feel guilty. Apparently we'll spend £1.4bn by the end of the year (the British, not just you and me), but did you get them from a garden centre or an independent nursery?
Look on any gardening forum – it's contentious. Whether you go to Dobbies or Bill's Specialist Plants is as defining as being a Brexiteer or a Remainer.
It is bit of an intellectual snobbery thing. I took my sisters to a garden centre when they visited me here in Scotland and they announced snootily, 'We've been here 20 minutes and we haven't seen a single plant yet!" although, like secret Lidl shoppers, when it came to the compost deals and the cake counter they soon became very focused.
And while there is something deflating about fighting your way through plastic Christmas decorations only to discover a zillion pots of carnations, unlike most nurseries garden centres do stock the essentials like spades; gloves and wotnot, so let's not get too snobbish about it.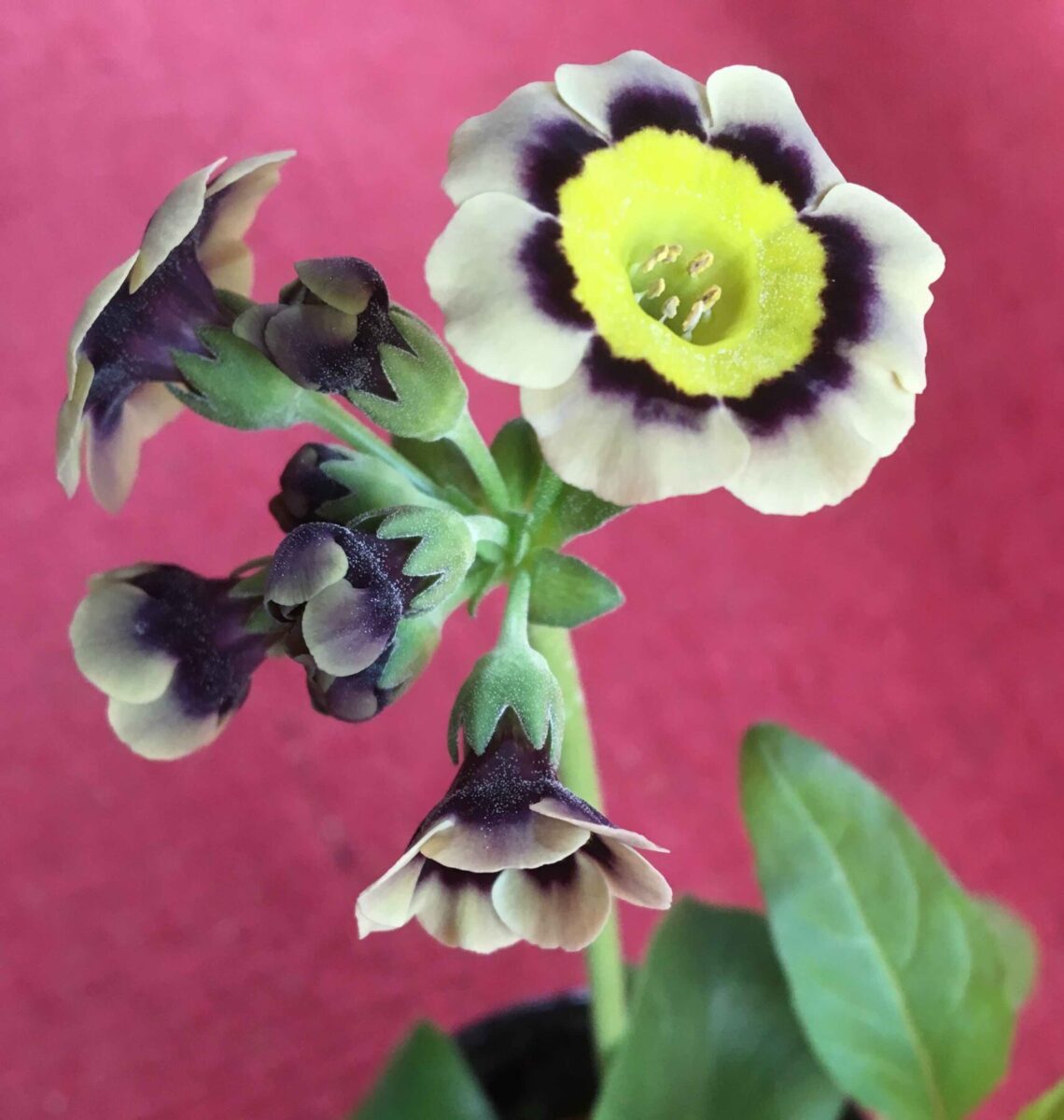 But nurseries – my favourite in Scotland are Binny Plants in West Lothian and Abriachan Nursery in Inverness (which also seems to be called Lochness Garden). They leave you breathless with excitement and give you brilliant advice on how to grow the things you couldn't resist. I don't suppose you'd find Louise's beautiful Great Plant this Month in a garden centre and thanks to the Davidsons at Abriachan I've had this beauty – Auricula 'Sirius' – flowering on my windowsill for a month now.
A blend of both worlds is a rare find so it was nice to be able to write a short review of Larch Cottage Nurseries in Penrith – I think they pull it off.
---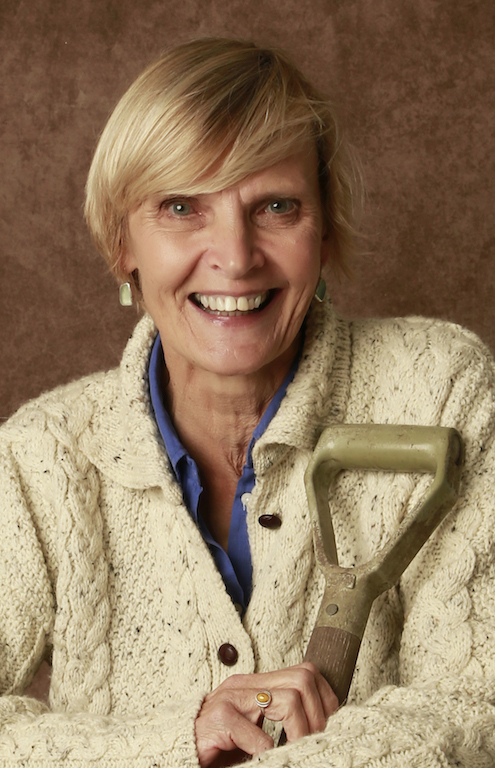 Yes well I blame the general ghastliness of the modern Garden Centre on the Sunday trading laws. I am old enough to remember when most ordinary shops were not allowed to open at all on a Sunday, but for some reason nurseries crept under the radar, presumably gardening was considered an appropriately Godly activity on the Sabbath.
So the game became what you could legitimately claim to be a garden related product, and in came the outdoor clothing range and the pet food.

But then they really started to take the mickey. How do end-of-line hard back books, fluffy slippers and tins of cheap candy qualify as necessary garden equipment? And don't get me started on the Christmas Grotto.
I do appreciate that making money from selling plants alone is a tall order nowadays, and I could forgive a garden centre its carefully routed pathway through the collateral if, when you do finally reach the plant section there is actually something of integrity on sale. But far too often all they offer are factory-produced plugs snatched from the hothouse of their acre-sized glasshouse, pumped full of nitrates but with no proper hardening off process – doomed for failure in the vagaries of a British spring.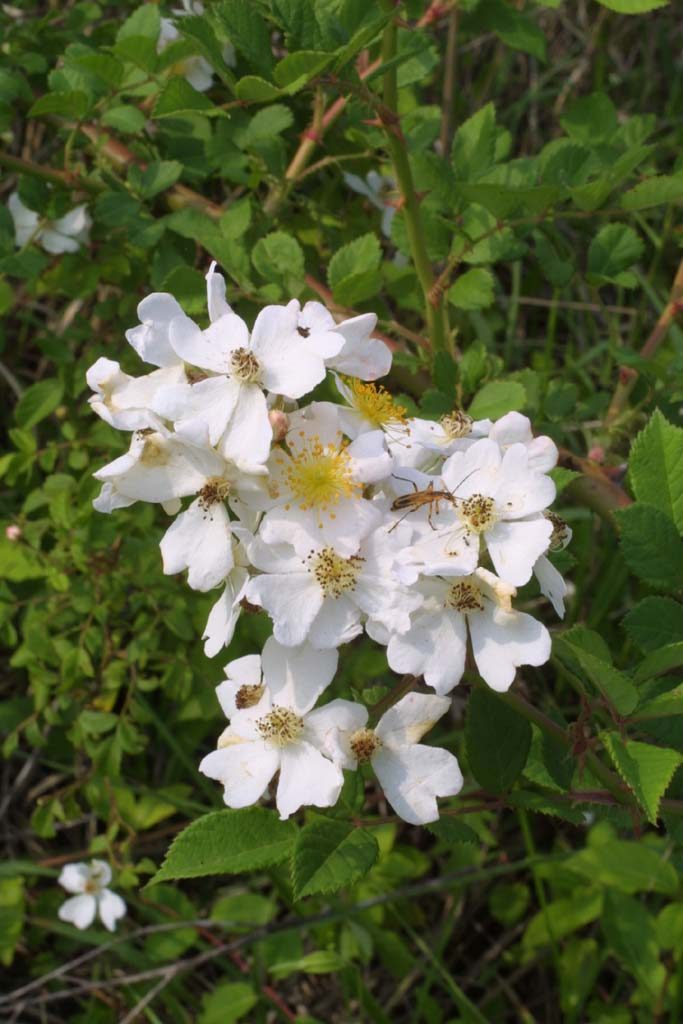 The only time it is worth visiting a garden centre is during a sale when they often mark down valuable specimens because they look a bit scruffy, without realising that they just need a few weeks of TLC to revive them.
A good example would be the lovely Rosa multiflora, which I found in the reject bin of a well known garden chain for simply being misunderstood. Its tentacle-like thorny branches has obviously earned it an ASBO in the neatly ordered rose aisle, but once released to the wild in my garden its gloriously scented display has grown into the crowning glory of the late May scene.
---
Oooh, I think Laura is in a splendidly grumpy mood! Yes, yes, I know that if you go to a Garden Centre for some winter pansies, you don't necessarily need to see a hundredweight of small glass animals but I know of several big outlets in this county alone where the plant area doesn't disappoint – my tree peony 'Hanadaijinn' (5 ft of purple voluptuousness right now) – came from just such a store.
There is an answer to the specialist nursery/garden centre conundrum – go to a garden fair. Barring global pandemics I try to get to the Spring Garden Show at Firle Place and it's great!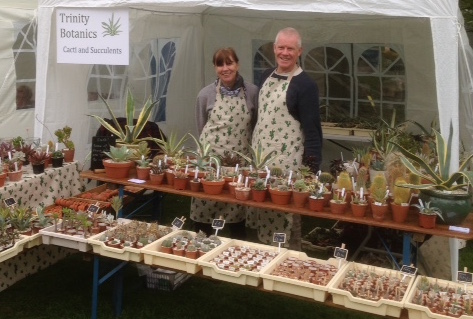 You can detect my concentration from the photo at the top! So many nurseries with a stall of their particular plants, from caramel-coloured heucheras at Lands End Nurseries (all the way from Somerset, apparently) to stunningly happy- looking hydrangeas at Golden Hill Nursery from every herb under the sun at HerbalHeaven to extraordinary cacti at Trinity Botanics. Many of the best local nurseries go there, such as Rapkyns, with owners eager to talk about their pet favourites and help with questions. Me? Bum in Jam, as one of my colourful friends says frequently.
There are loads of these fairs across the country through the spring and summer, and now it looks as though they are back on the cards, I urge you to treat yourself to a lovely few hours at one of them soon.
More NB If you'd like a bit more gardening chitchat from the3growbags, please type your email address here and we'll send you a new post every Saturday morning.