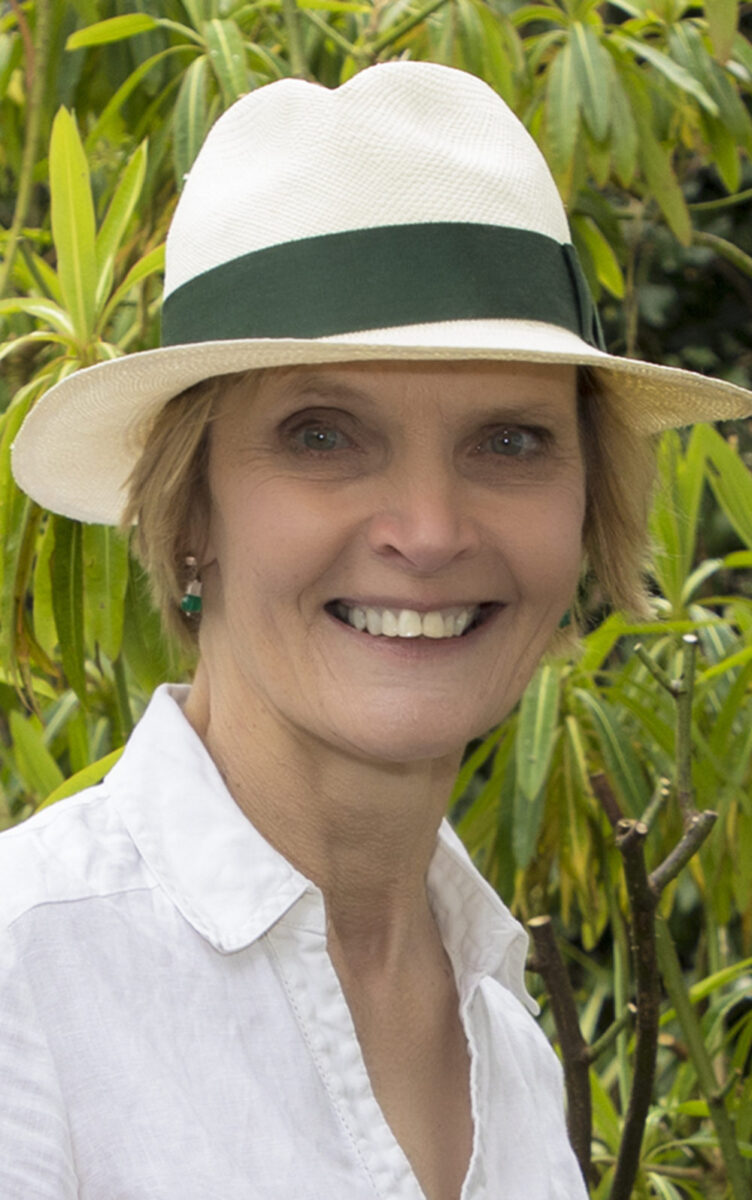 Okay everyone – its 2019 and the Chelsea Flower Show is definitely 'back in the room'. After a couple of years of Maltese quarries and giant disco balls there had to be a swing back to proper intelligent gardening and this year we had four cracking Gold Medal Show Gardens to enjoy.
Top of the pile was Andy Sturgeon and it was on his stand that I was able to nominate the first of the customary 3growbags award for Best Overheard Comment. As Andy was being triumphantly feted by press and TV showing off his palette of green plants astride one of his masculine monoliths of charred wood, a polite gentleman beside me murmured to his wife 'actually love, my rodgersias are a good deal bigger than Andy's '…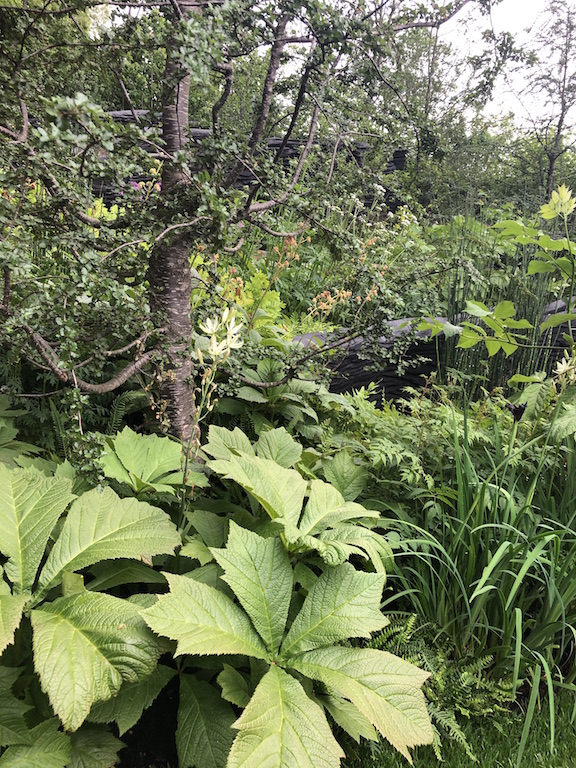 Then on to Chris Beardshaw's beautiful garden where the award for Plant I Most Wanted to Take Home was staring me in the face at the front of his plot – a small American horse chestnut Aesculus x mutabilis 'Penduliflora' simply throbbing with bumble bees. It was patently obvious that I wouldn't be able to fit this in the courtesy minibus at the end of the day, so I immediately went online and ordered one from the only nursery that seemed to stock it – the wonderful Larch Cottage Nursery in Cumbria.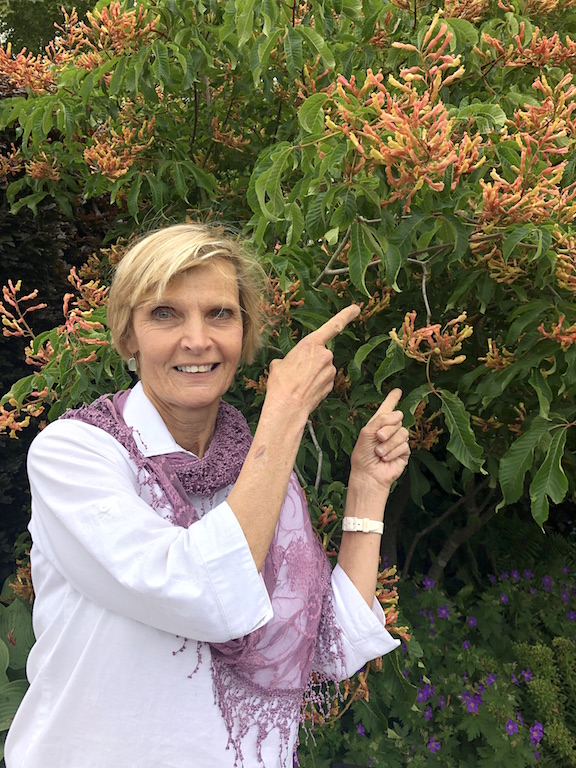 Finally at Sarah Eberle's Resilience Garden we had our 'What Da?' moment when we assimilated the message that when it all goes horribly wrong we'll all be reduced to living in converted grain silos, although my farmer husband Tim seemed quite relaxed about this prospect.
There were more thought provoking stands in the pavilion where Sparsholt College explored the science behind plant breeding, Ikea looked to the future of hydroponics and Plant Heritage had a spreadsheet to show how to systematically select the allium with the right characteristics for your garden.
Of course all this technical information will go straight over the heads of Elaine and Caroline who will be squealing over the latest clematis introduction whilst hoping the bag check at security won't reveal the Prosecco they've smuggled in disguised as  lemonade.
---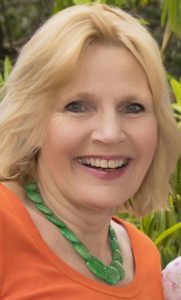 Forget the science, I was just delighted to see that Chelsea has gone 'real' this year – it's all beans and greens, bees and trees, restraining and sustaining……(I've temporarily run out of rhymes) and we had the final Gold Medal Show Garden, (and People's Choice) in the romantic idyll of Mark Gregory's Lock Keepers Cottage.
It will come as no surprise to our regulars that the plant Laura most wanted to lug home was an obscure and unpronounceable horse chestnut; my choice was the pretty foxglove which came second in Chelsea Plant of the Year 2019 – Digitalis x valinii 'Firebird' presented by Hardy's (who else?!) It's a delectable shade of rusty pink with its flowers tastefully scattered along the stem.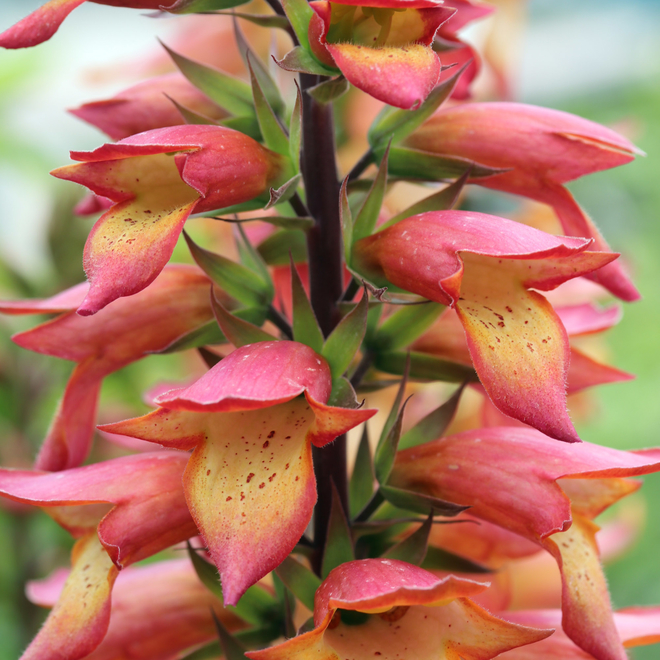 But then there are the swooningly covetable new David Austin roses 'Gabriel Oak' and 'Eustacia Vye', and Cayeux have a gorgeous new yellow iris 'Comme un Oeuf' (dontcha LOVE  the name!),  Thorncroft Nurseries have a juicy new twice-flowering clematis 'Meghan'……. Oh dear, I might need them all.
And so to the Artisan Gardens where the Donkey Sanctuary's gently bubbling well was the soundtrack to my ' Best Overheard Coment' when an onlooker peered at the Rambling Rector rose and knowledgeably informed her companions, 'that's a Rambling Rectum' – (surely more appropriate in the IBS Garden?)
---
Well to be honest 'bottoms up' is one of my favourite phrases so I do understand her train of thought, and on that note one of my 'What da?' moments this year (I'd had a few as you can imagine) is why the Warners Gin show garden obscured what I thought was a very satisfactory centrepiece of nine bottles of gin, with a blooming great juniper tree. No wonder it didn't get a gold, it was just frustrating.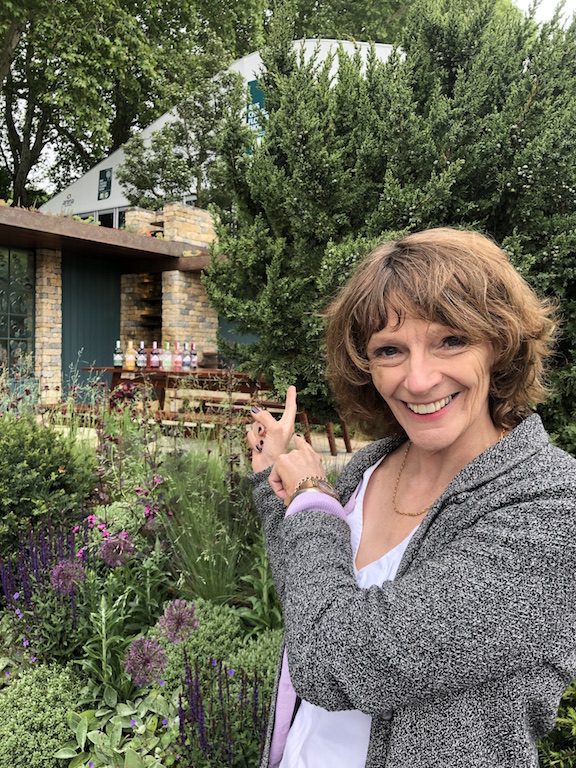 So many gardens looked even better in reality than they did on TV. I'd include Facebook's design and, for novelty value, Ikea's immodestly named 'Gardening will Save the World' stand, where my Best Overheard Comment was an overseas visitor trying to direct her friends gaze to the kohlrabi 'imagine a big purple bosom….'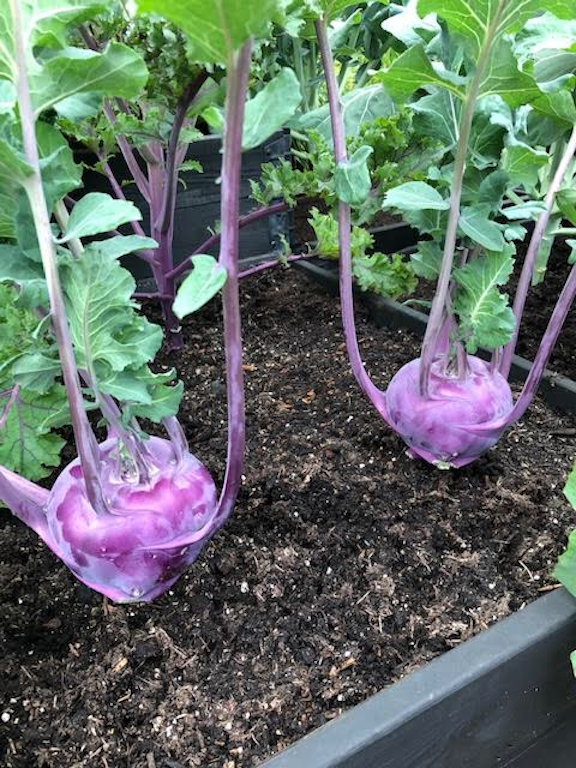 Singing along to the Mary Poppins numbers being belted out by a teenage theatre school made it hard to calculate just how many glasses of bubbly one had had, which in turn made this morning rather supercally-fragile. It also allowed Laura, (the one who sneered at our love of new clematis introductions, remember) to craftily snap up the very last one of the Plant I Most Wanted to Take Home, during the great sell-off. A gorgeous new clematis called 'Nubia'. It's such a good colour, doesn't get too big and flowers repeatedly all summer. So the scientist sister is really more of an artful dodger!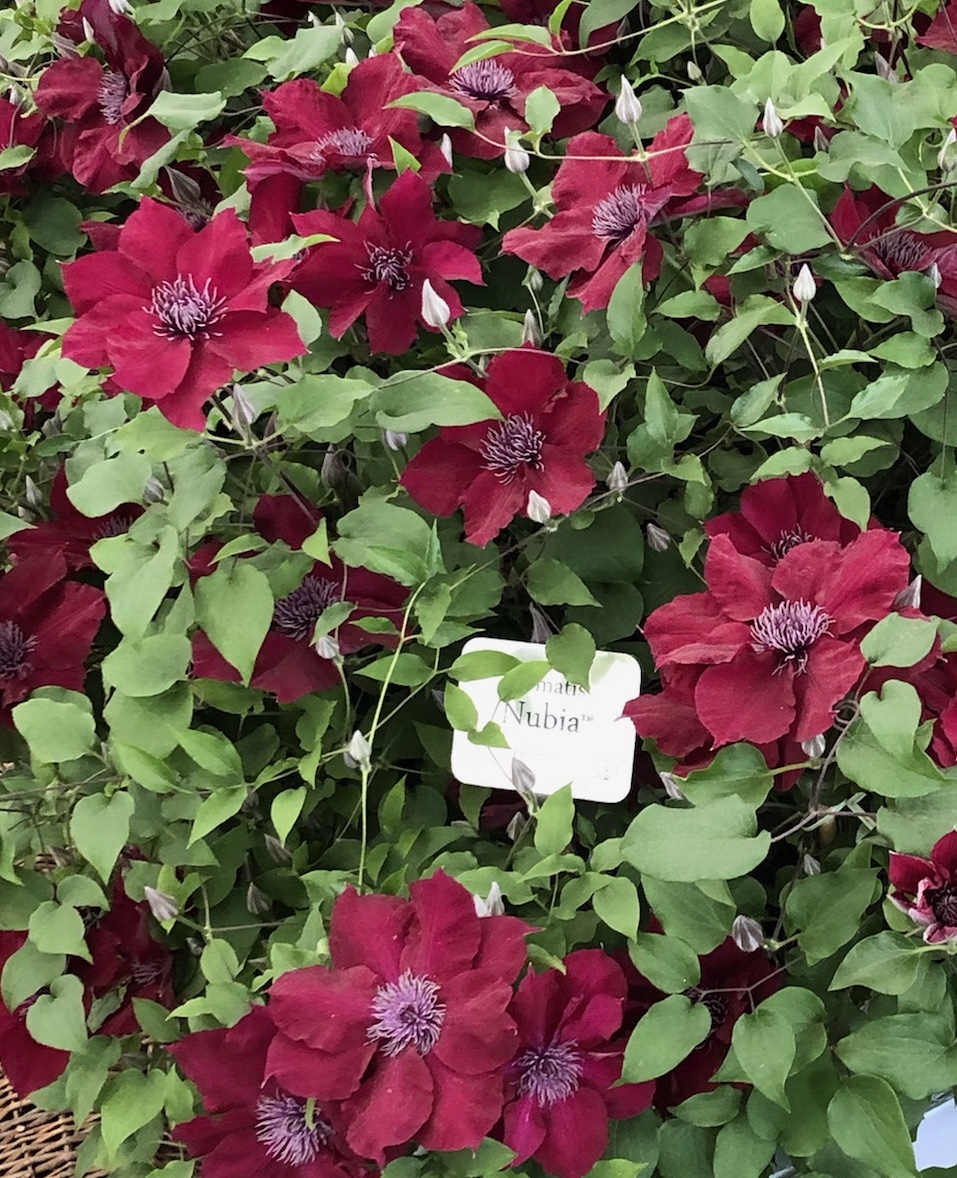 NB. If all this colour is too much for you the antidote must be the cool customer that is Louise's Plant of the Month
We normally publish our blog first thing on a Saturday, this week is just a Chelsea aberration. Speaking of which we published a review of our five favourite exhibitors every day this week. Hope they had as much fun at Chelsea as we did!
If you'd like a bit more gardening chit-chat from the3growbags, please enter your email address here and we'll send you a new post every Saturday!