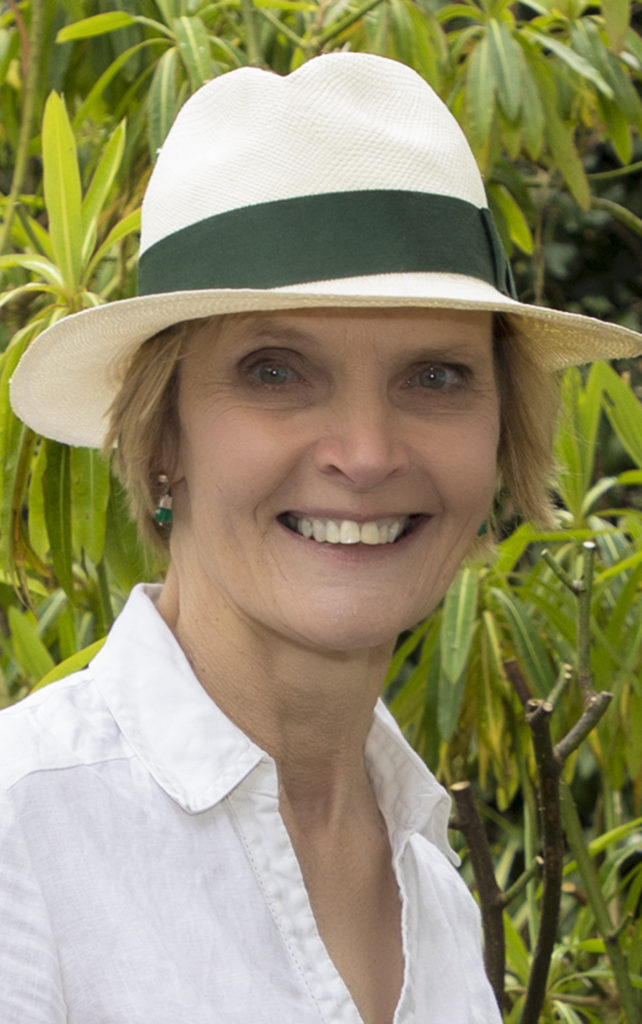 I've loved looking back through the archives of Chelsea past haven't you? Today we've each chosen a garden, a plant and a moment from recent shows that made the biggest impression on us. For E and C this is bound to include new roses and bar stools respectively; personally I like to take a more intellectual approach and am always enthralled by something that is out there on the botanical edge.
Plants adapted to harsh environments take on an ethereal beauty when set against stony landscapes and when Sarah Eberle placed a re-purposed grain silo in the middle of a post apocalyptic landscape of climate change resistant plants in her 'Resilience Garden' last year, I was captivated.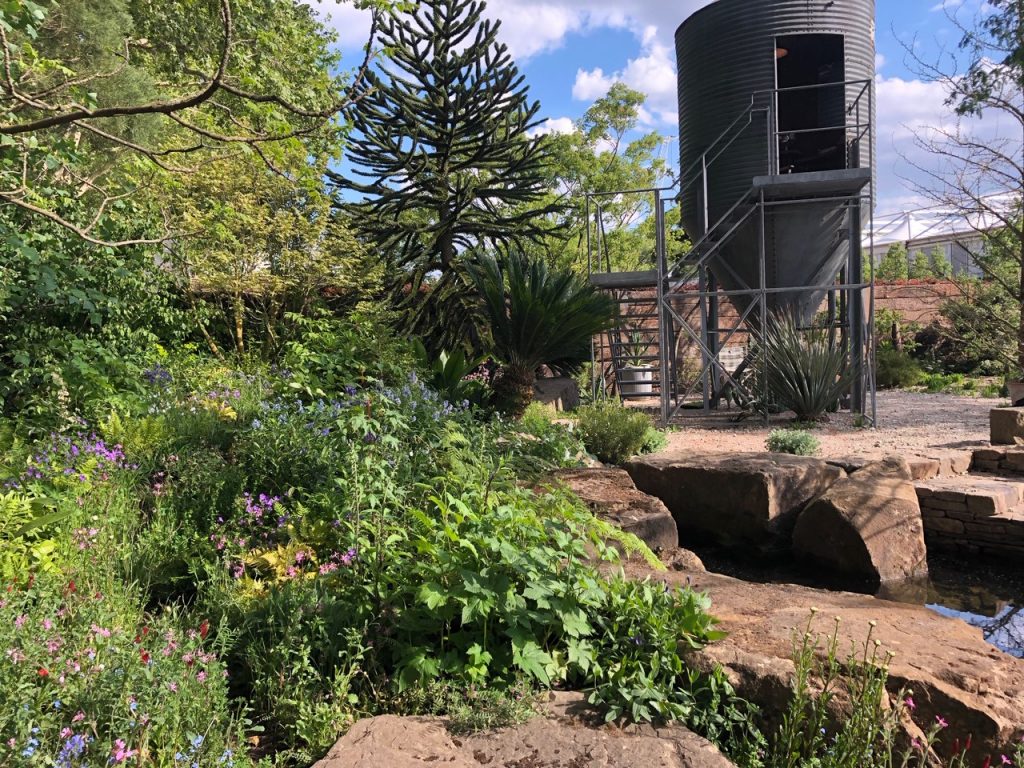 It's the same with individual plants. New hybrids may be very clever and showy but Chelsea also does a great job of showcasing some simple species that may not have seen the light of day for a while. I had never come across the beautiful copper brown water iris, Iris fulva until it made a striking, elegant feature in the Silent Pool Gin garden in 2018.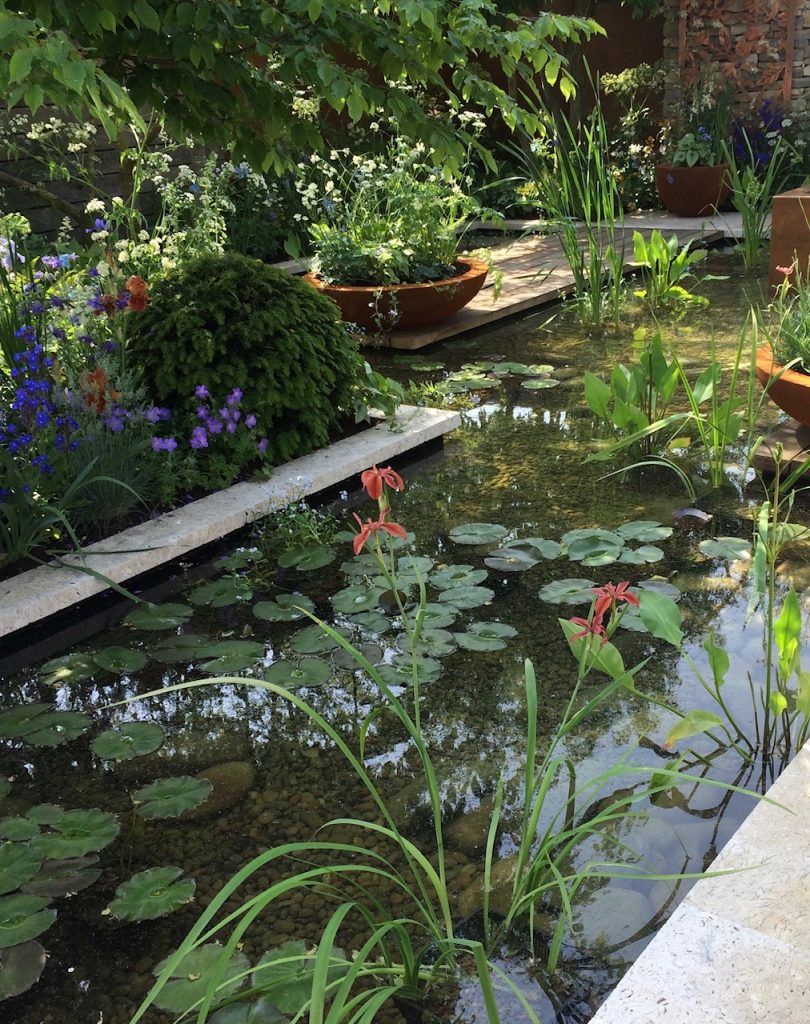 Best moments? well in the past these have tended to involve visits to the sanctuary of the ladies' loos, set up as they are with water fountains and gratis hand lotion, but in recent years I've taken to waking Caroline up early on the final Saturday, driving up through the still streets of Battersea, and being one of the first through the gates at 8am. That first walk around, clasping a cup of coffee and a croissant (up until which point C has only communicated in grunts), as we take it all in before the crowds arrive at the show ground, really takes some beating.
---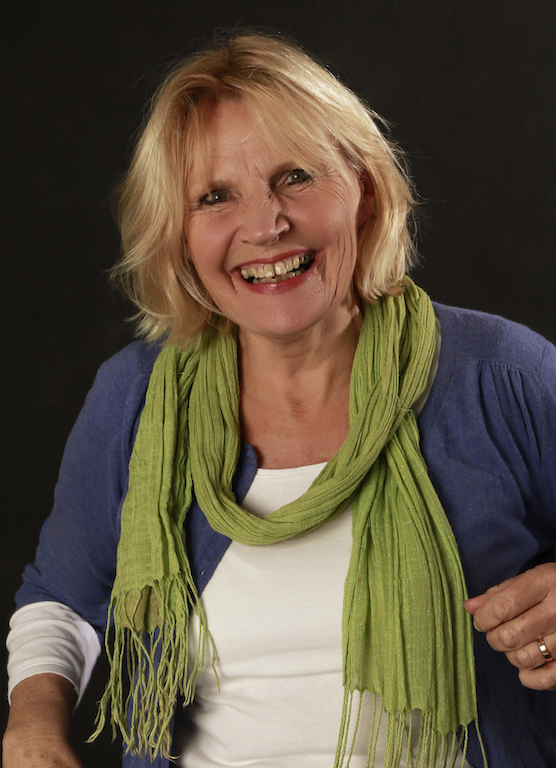 Oh, wouldn't you just KNOW it! Odd-plant freak Laura can't think of a more interesting plant at Chelsea from the last decade than a brown (BROWN!) water iris. And don't get me started on the garden with a ruddy great silo in it………….
My choices may be more mainstream, but I'm a simple girl at heart. I like my gardens to be….well, gardens, and my plants to be pretty. Chris Beardshaw's creations usually tick many of the boxes for me (I'm not averse to the man himself, either…..) though I do think that some of the 'messages' in his Chelsea gardens can be a bit laboured at times.
My favourite Beardshaw Chelsea garden was actually in the year before the 3Growbags existed – could there have been such a time, I hear you ask – what horror! In 2015, he designed the M & G Healthy Cities garden which involved beautiful perennials edged with low wide box hedges, white concrete paths, and rusty sculpture under shaggy field maples. Okay, so maybe not groundbreaking, but I just loved it. I also really liked the fact that it was going to be recreated at a community project in East London.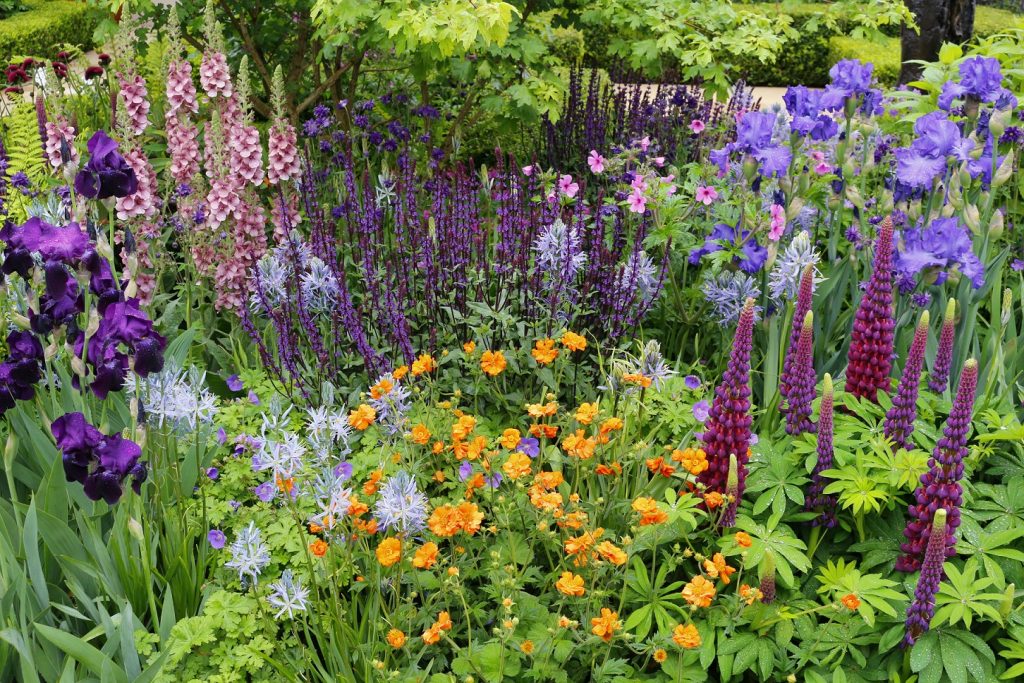 Plants are trickier – SO many beauties to choose from. I was enchanted by the Japanese anemone 'Wild Swan' with its dark-blue petal reverses, and also by the frothiness of Hydrangea 'Runaway Bride' (our feature photo). But actually my Chelsea Plant of the Decade has to be a rose – 'Simple Peach'. It's a ridiculously pretty shrub rose with single blooms of pink and gold. Healthy foliage, repeat-flowering, sweet-smelling and fab for insects. It's a total winner.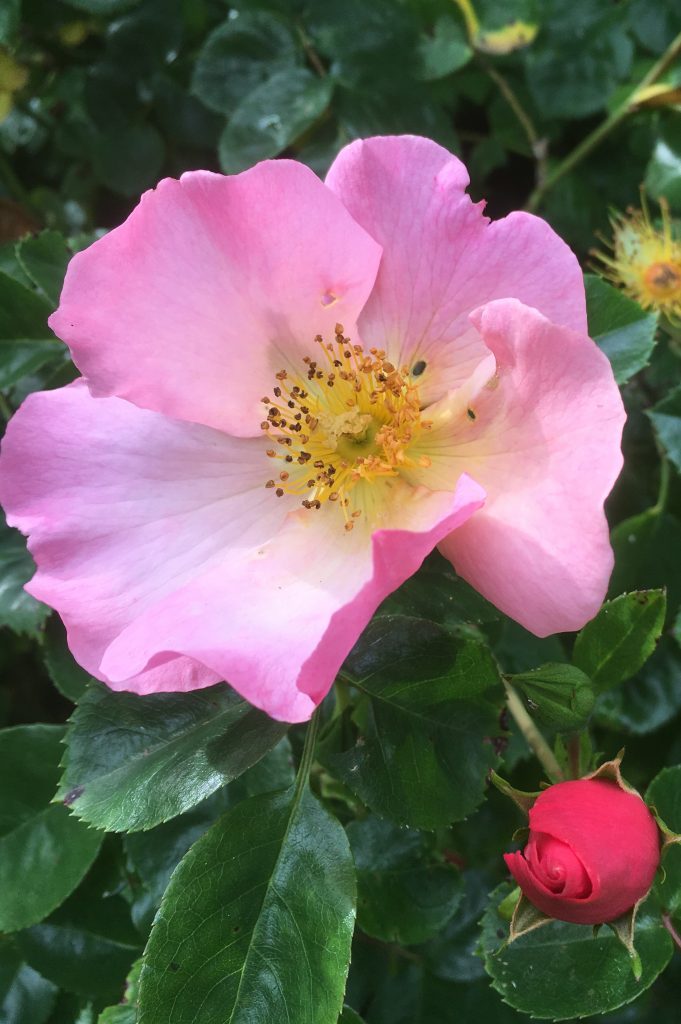 It's hard to pick a greatest moment – I love our girls' lunchtime picnics in Ranelagh Gardens, I love the huge shared fun of the Saturday sell-off, and then traveling back on the train with our flowery treasures like Burnham Wood coming back to Dunsinane. A strong candidate was when the armed police looked like they might arrest Laura and we might get a bit of peace……………how we cheered! Yeah, I'll go with that one.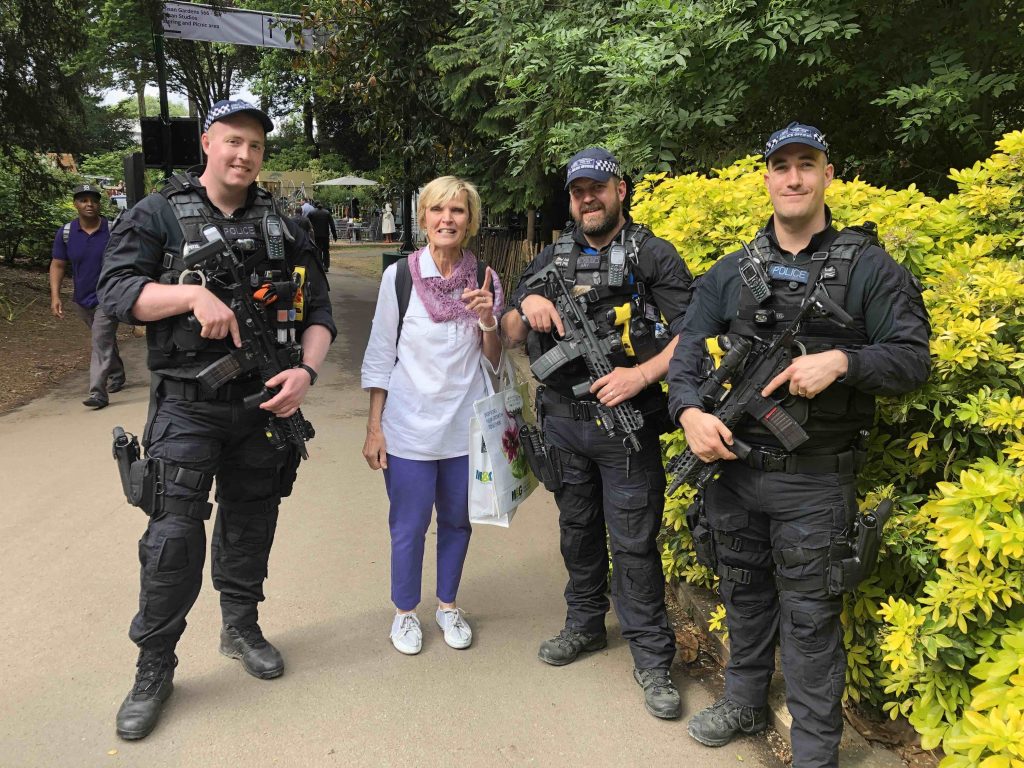 ---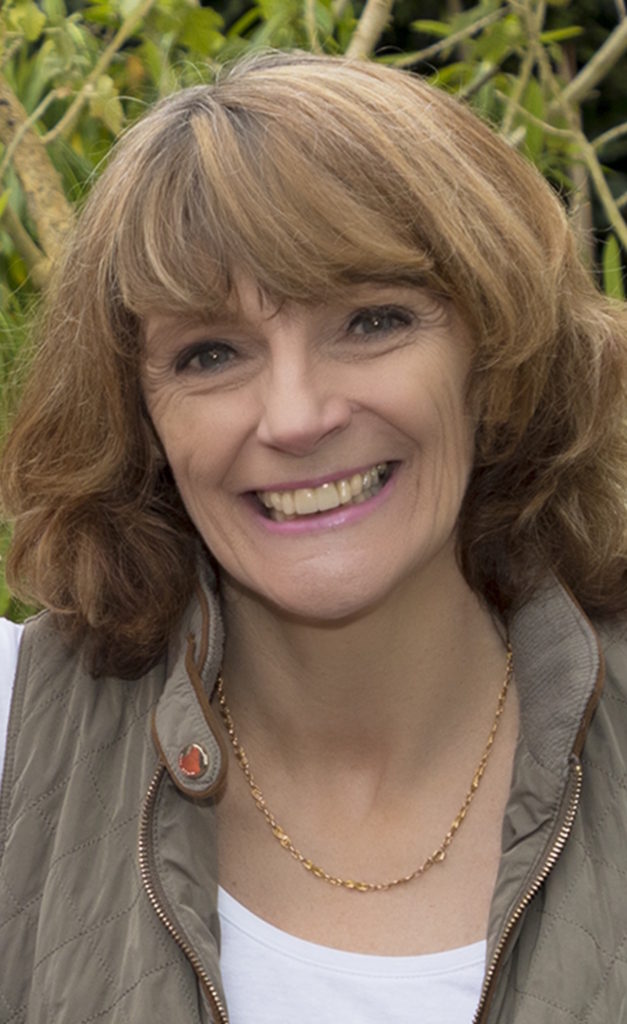 Being the youngest Growbag, virtual Chelsea is perfect for me. I can watch it on so many devices (a word my sisters associate only with James Bond). It means I can enjoy it privately without having my horticultural inferiority reinforced by E and L. And it saves me from having to spend a day weaving through Chelsea crowds accompanying the old dears to the toilets – albeit we know, the real draw for Laura.
It'll come as no surprise then that my favourite exhibit was last year's Facebook garden designed by Joe Perkins (subsequently at our table during the Garden Media Guild awards – a remarkably patient man). It was all about how we'll actually use gardens in the future. With its fire-pit, drought tolerant plants and hipster-vibe it made me want to collapse in its deckchairs and roll a herbal cigarette from my youth (which I may well re-introduce if lockdown continues much longer in Scotland).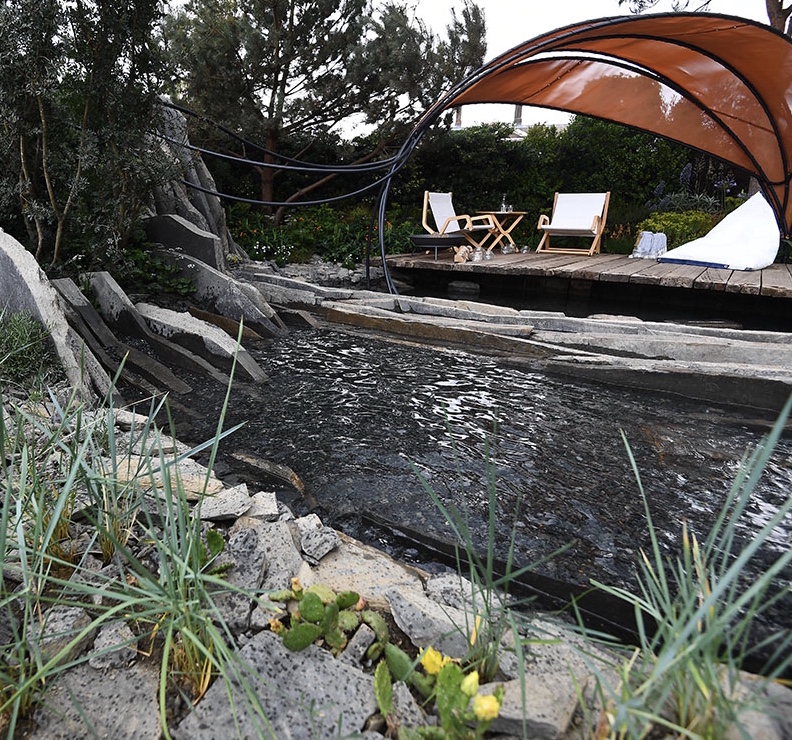 My favourite flower? Easy, the streptocarpus I bought from Dibley's stand while the wannabe science teacher (Laura) was wrestling her drippingly dull iris into a bucket and Elaine was going round in tight circles carrying a four foot climbing rose.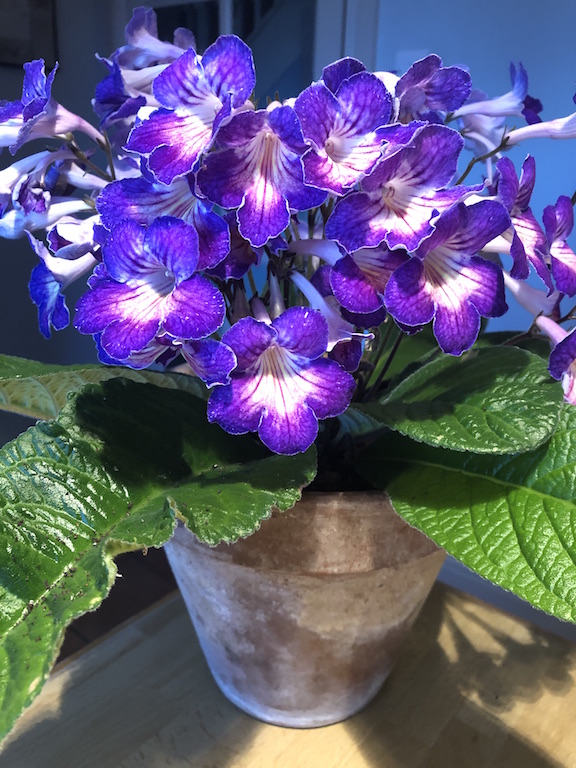 The set of four little streptocarpus plugs fitted neatly into my hand luggage for my return flight (remember those?) and look what this one did just a couple of months later!
Who knows most about great plants now?
NB: And of course of our great friend and columnist Louise knows more about great plants than any of us and has a winning rose to tell you about today.
If you'd like a bit more gardening chit-chat from the3growbags, please just enter your email address here and we'll send you a new post every Saturday morning.