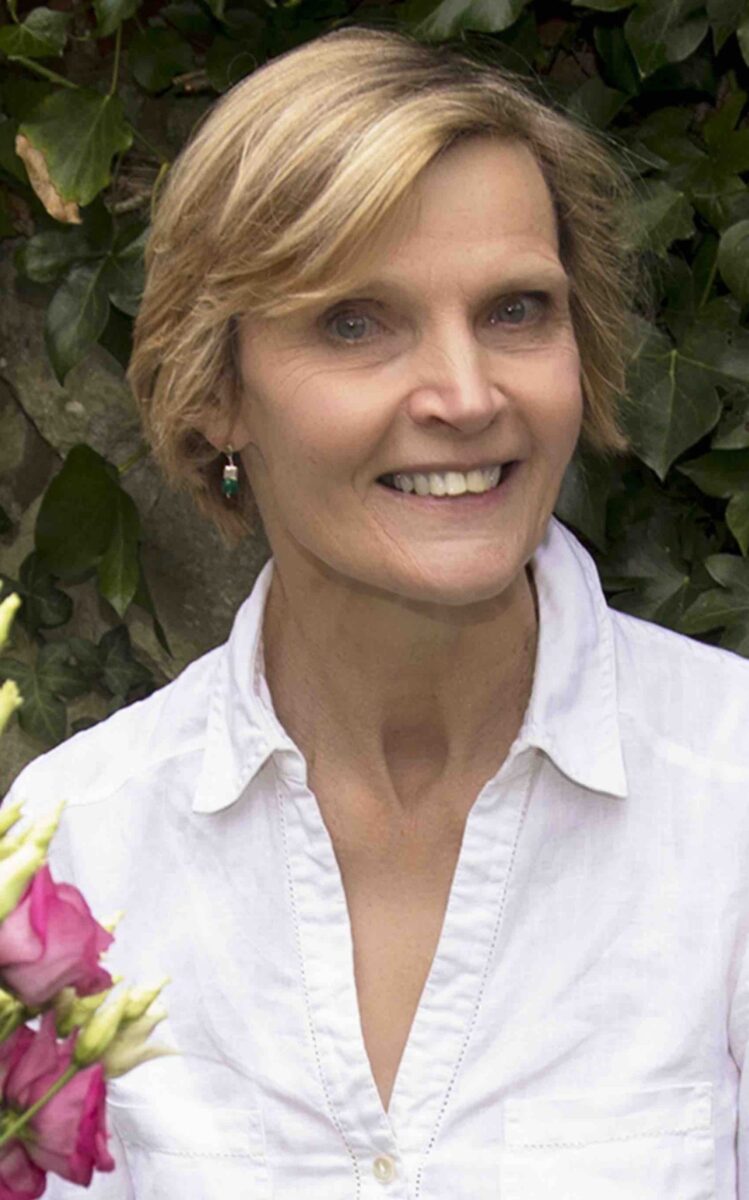 It's that time of the year when you need to rely on a core backbone of plants to burst onto the scene and provide volume and colour through the hottest months. Here in the south east where each summer seems to be warmer and drier than the last (sorry Caroline but it was your choice to live in Scotland….) we canny gardeners have had evolve our midsummer plant choices to include some newer drought tolerant introductions.
1. Veronicastrum. If you have an open airy spot you really can't beat these North American prairie plants that build systematically through early summer and then erupt into elegant spires of blues and purples that bees adore. If you only have room for one, go for V. 'Fascination' – it has a tendency for fasciation (E and C will have to look this term up) but that does not diminish its beauty.
2. Saponaria. A mid-storey plant whose sappy sprawling stems you may find irksome initially, but all is forgiven by mid-July when it picks itself up and forms a very satisfying mound of pale pink. It can run so best to keep it in isolation if you can (see our feature pic this week)
3. Sphaeralcea. More of a subshrub really belonging to the mallow family, but one which fills out nicely come midsummer and comes in a very eclectic range of Farrow and Ball colours against soft glaucous grey foliage.
4. Althaea cannabina. Related to the hollyhock but with none of its propensity to succumb to rust this tall willowy perennial is another of those plants that lurks quietly in the undergrowth until it shoots up to around six feet and flowers with dainty pink blooms through August and beyond.
Now evolution is not my sisters' strong point, and their idea of summer stalwarts may still be nasturtiums and marigolds, but let's see what they can offer up.
---
Garden stalwarts you say? And good old Laura manages to come up with something as obscure as Sphaeralcea – are we surprised? No of course we aren't, we are only relieved she didn't go for something like a mandrake root or a lesser-spotted Orchidus nerdifolius. Here are three dependable plants that you WILL find in a garden centre, and can be relied upon to give you almost as much joy as a Wimbledon final:
5. Verbena bonariensis. Its small flat heads of luminous lavender-purple are held on stiff architectural stalks with sparse leaves. They have a wonderful see-through quality so that it doesn't matter at all that it can grow up to 8′ because they won't obscure anything behind them. The flowers are so nectar-rich that the insects simply love them, and it flowers for weeks. Full sun and a dryish soil, especially a nice dry mulch in winter, will keep it feeling happy. By the way, sear the stems in boiling water for a few moments if you want to discourage it from dropping flowers when picked for a vase.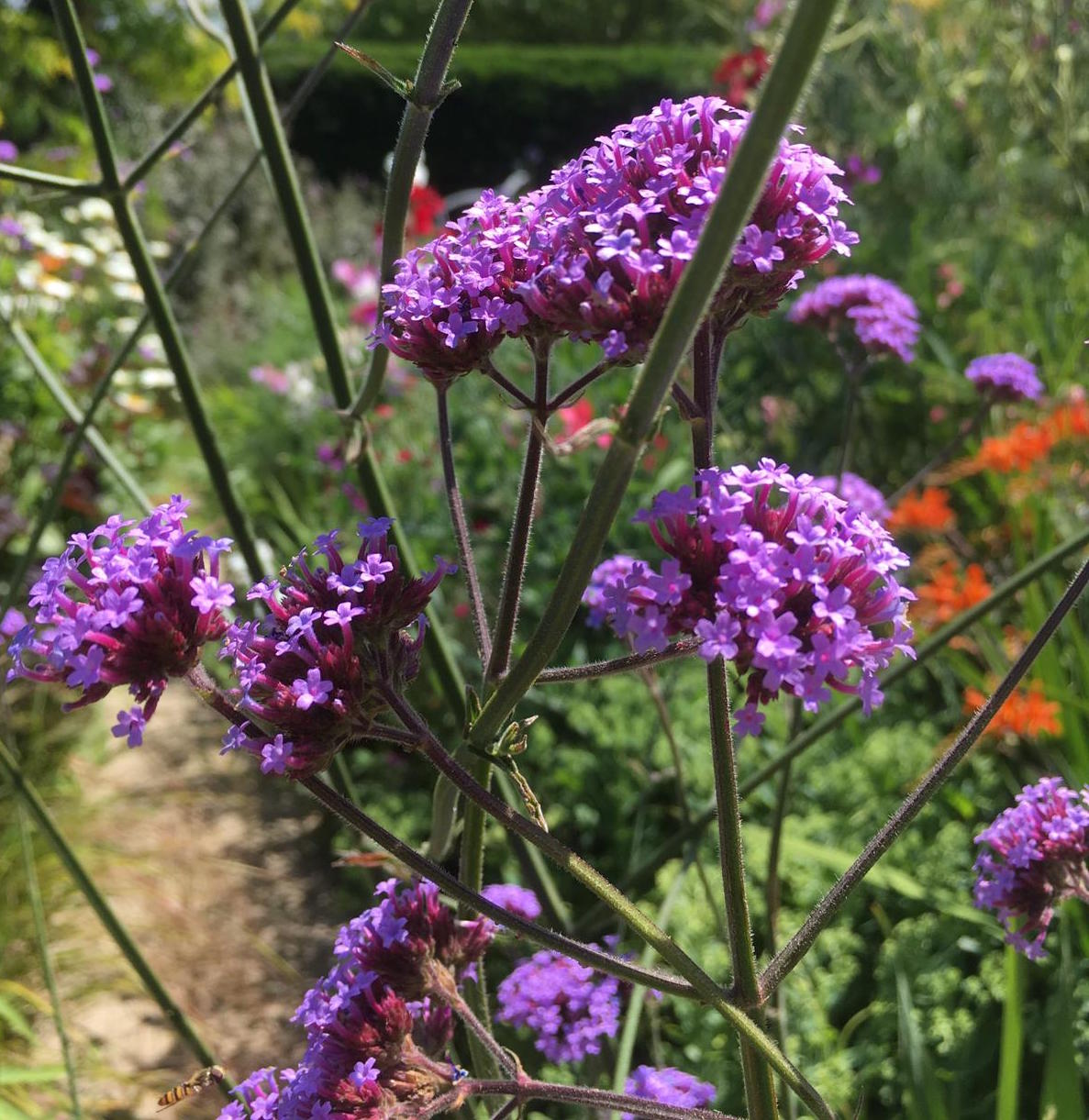 6. Stipa gigantea. I have yet to see a border that this tall grass doesn't grace with its presence. The colour of a ripe wheat field, its 7′ airy panicles catch the sunlight and wave in the slightest breeze. Don't be tempted to cut this grass down in autumn, because the dry stems will protect the crown from winter wet. Give it a tidy-up in spring by combing your gloved hands through the stalks and yanking out the dead stuff.
7. Phlox paniculata. Far too commonplace for Laura's patrician tastes, I dare say, but I love Phlox paniculata. There is such a lovely romantic range of phlox colours – white, lavender, pink and purple – and they have strong, erect stems and a sweet scent.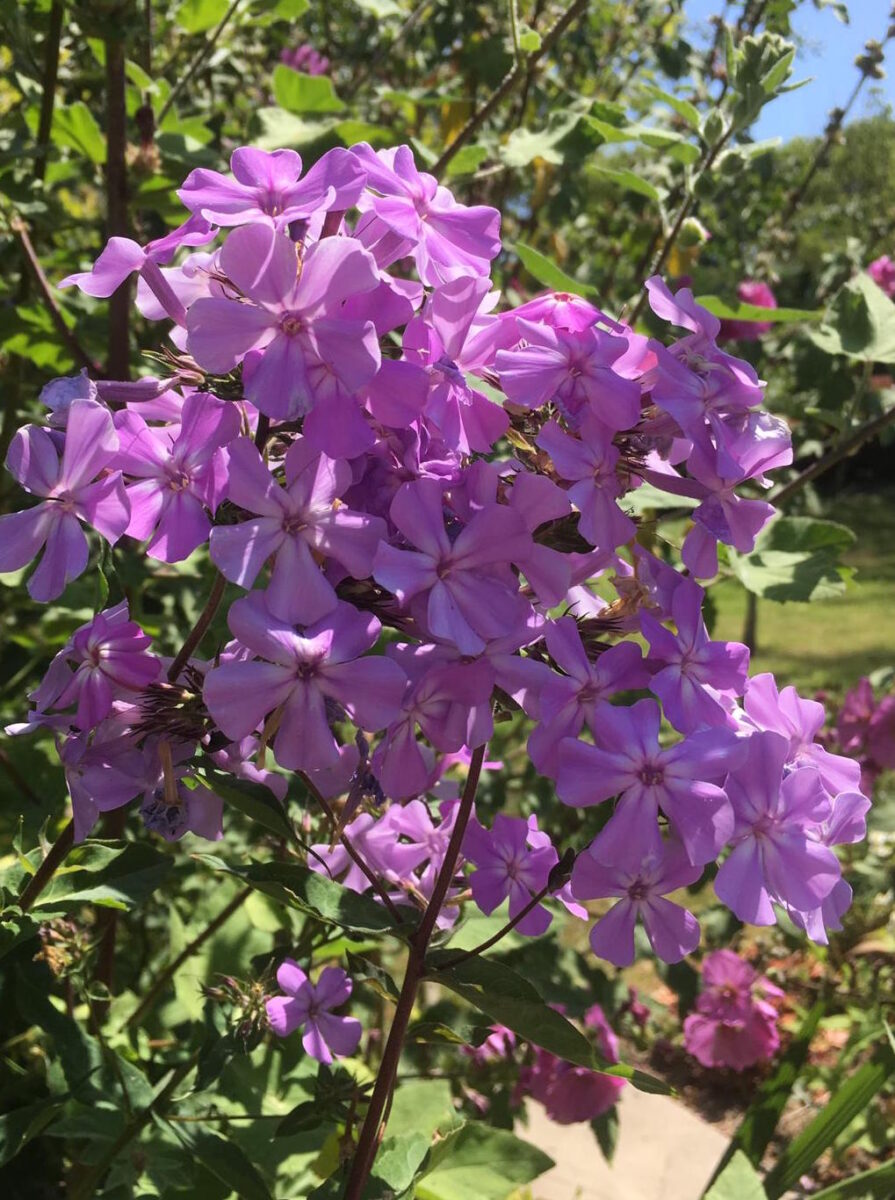 They are an ideal candidate for the Chelsea Chop too: cut about half the stems by half at the end of May, and you will have flowers from mid-June to mid-August at least. What more could you want from an ideal summer perennial? Honestly, I think even Caroline might be able to manage the odd clump of phlox between her Busy Lizzies and her Hot Tub……
---
Hmmm I don't grow phlox but the old girl's got my attention with these. Stalwarts are what I need. My volatile path between misplaced optimism and, often, morning-after regrets, require calming, dependable plants that make no judgement and come up every year looking great regardless of my very basic gardening skills.
Unlike parched southern softies (E & L), in Scotland we like plants that can take a drink – an absolute bucket actually. And generally I prefer stalwarts who aren't prone to flopping (peonies) or need an early taxi (briefly-flowering geums). So, it has to be….
8. Diascia personata. It flowers like a maniac for months wherever you plant it, has wonderfully strong stems and any fool (i.e. me, even blindfolded) can get its cuttings to strike. Laura was very patronising about my love of them until Louise chose them as one of her Great Plants this Month which has put L in a VERY difficult position.
9. Geranium 'Roseanne'. Who doesn't love a geranium? They are the summer staple of everyone's gardens aren't they, and none better that G 'Roseanne' which throws out its soft blue flowers right to the bitter end of the autumn, although when I explain to my husband this is because it's 'sterile' he winces as though I'd inappropriately raised a very delicate 'below the waistband' subject.
10. Salvia x nemerosa 'Caradonna'. Final choice and I bet it was yours too. Compact, smart, erect and quite a low centre of gravity it's perfect for life in Scotland, and everywhere really. It's a belting deep violet colour that I'd love to grow beside what would be my #11 if I got the chance – the chocolatey orangey colours of Begonia 'glowing embers' but I can sense E & L dragging me off the stage before I could begin recommending begonias to you.
NB. Never mind our top 10 – Louise as usual, outdoes us for quality with her Great Plant this Month a biennial that can be coaxed into a perennial lifestyle.
More NB If you'd like a bit more gardening chitchat from the3growbags, please type your email address here and we'll send you a new post every Saturday morning.
---