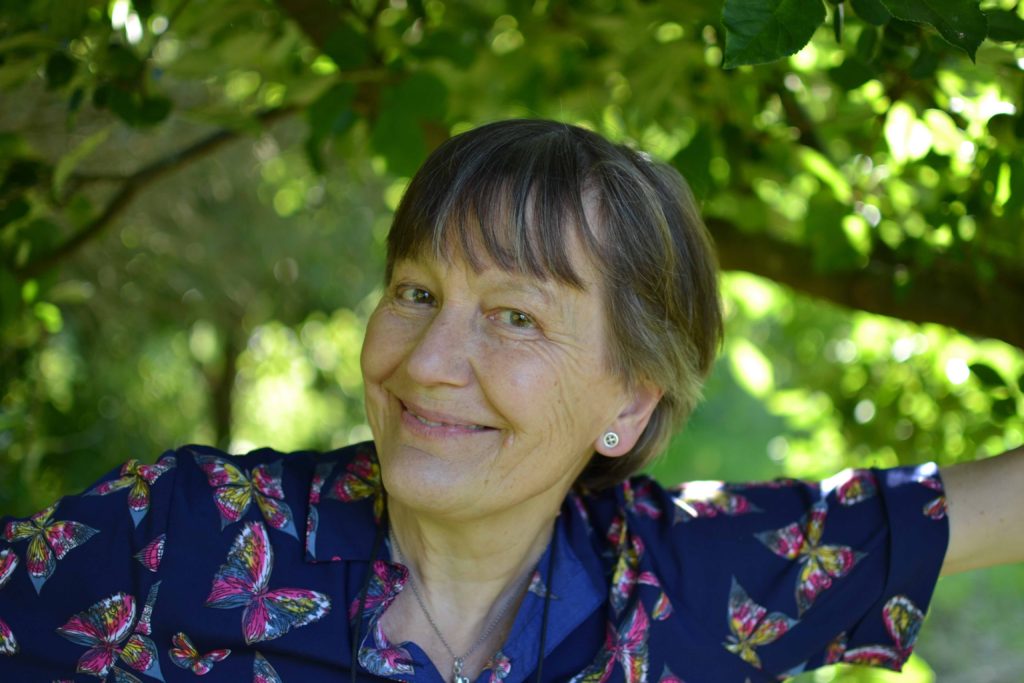 This foxglove is a jewel! I know I'm on to a winner when each time I pass a plant I find myself stopping and staring at the wonder of it, and my selection this week is no exception. It is also an absolute magnet for every passing bee which just adds to the interest.
The 'Rusty foxglove' is more likely to be a short-lived perennial than a biennial and can be encouraged to behave as one by cutting back the spent stem right down to the basal rosette. However, do leave at least one seed head and you may be lucky enough to get seedlings.
My photograph shows a happy self-seeded trio, and for us it chose as its home the edge of a gravel path: I couldn't have placed it better myself. Nature knows best. It is nonetheless interesting to see where it is growing in our garden, as I have read variously that this foxglove likes sun, shade, partial shade, damp, dry, acid, alkaline or neutral!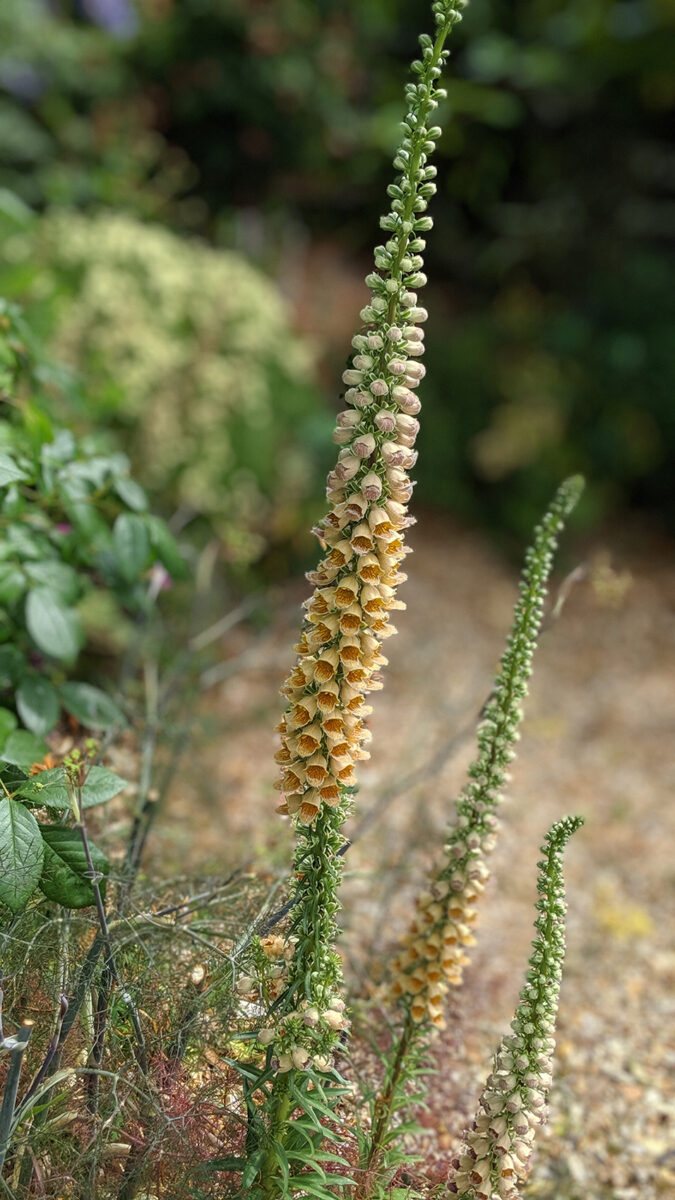 The tiny seedlings are quite distinctive so you will easily spot them. The dark green, long, pointy leaves that make up the rosette are beautifully set out, and half the pleasure is in the anticipation of what's to come: tall stately spires (1-1.2m) bearing closely packed tubular buds, which open to reveal a very unusual golden yellow interior with coppery brown veins. Gorgeous!
NB Louise has published a beautifully produced book of her plant profiles – A Plant for Each Week of the Year. It costs £9.99 inc P & P and is for sale in our online shop here.
More NB If you'd like a bit more gardening chitchat from the3growbags, please type your email address here and we'll send you a new post every Saturday morning.