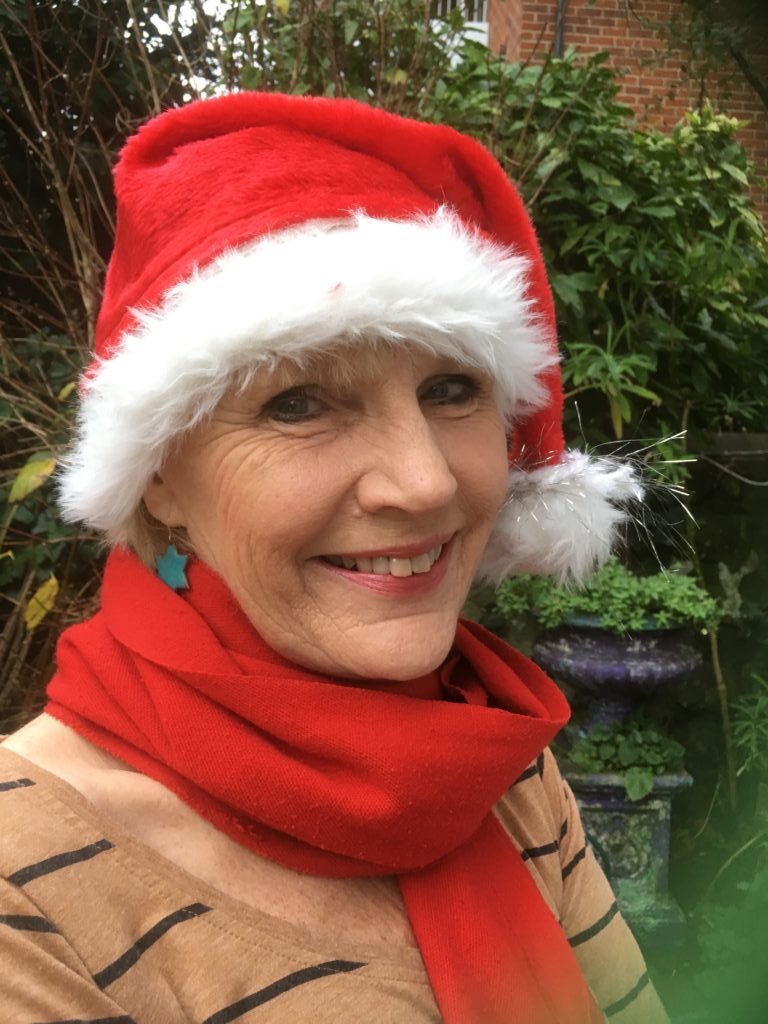 Ooooh, I love the feeling of bringing the garden into the house to share in the fun, excitement and warmth of Christmas! There are lots of plants that look wonderful in December and can be used for very special decorations. We 3Growbags have each got our own favourite plants to use at this time of year, so listen up for a few ideas of ours, and then maybe you could add some more to our list………….? Don't forget that you can listen to about 8 minutes of us chatting (and laughing a bit!) about this blog, by clicking on the podcast link at the bottom.
We always load the wide plate rail in our late Victorian flat with plain green ivy and holly, and to be honest, I'm not that keen on painting or spraying outdoor plants for indoor use. I prefer the simple beauty of form and natural colour, which can often be just as eye-catching (I wonder if our bling-loving younger sister feels the same?!) Here are some of my favourites:
Cotoneaster cornubia. Making sure that there are berries on your holly is a dicey operation at best: Ilex 'Golden King' is female, and SHOULD have them, I. 'Silver Queen' is male, and won't. Then there are the questions of pollination, suitable weather, marauding pigeons……honestly it's a minefield. But have one of these cotoneasters in your garden, and you'll never be without bunches of glistening red berries to adorn the holly twigs that resolutely failed to produce again this year.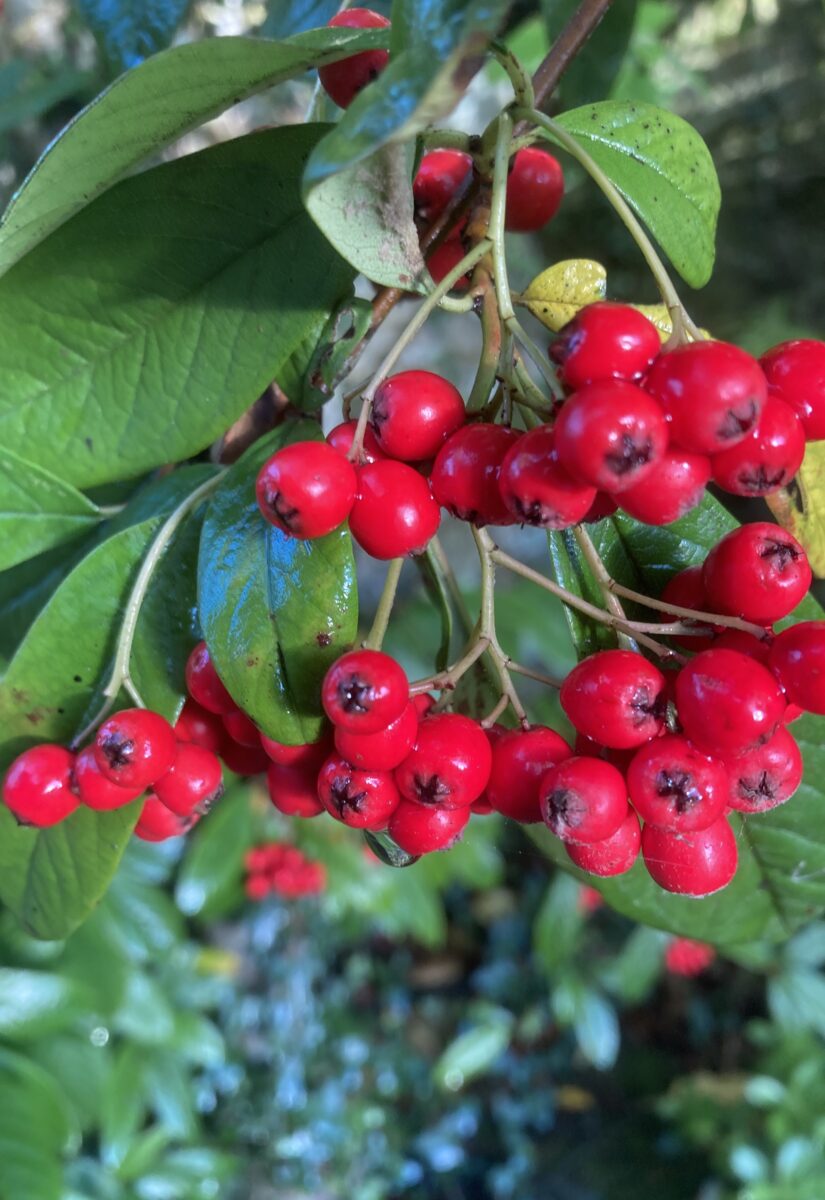 2. Eucalyptus foliage. An altogether more silvery effect can be produced with eucalyptus foliage, especially if you use juvenile stems. The pale frosty look could be extended with some lichened twigs, mistletoe and softened with ferns and moss. Understated and classy, I reckon, though adding some silver baubles amongst them might raise the celebratory firepower of the arrangement, I daresay.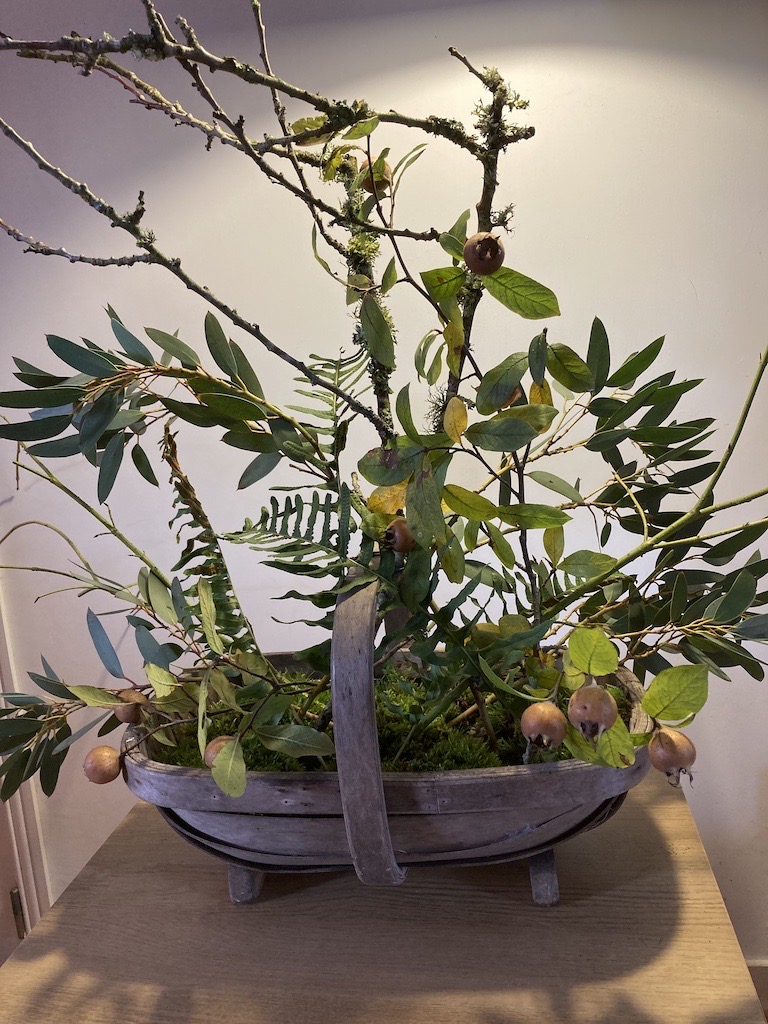 3. Seedheads of poppies and phlomis. Now these really are all about form. Exquisitely-shaped seed- containers, perfectly designed for their purpose by Nature, are also objects of wonder to us, imperfect humans that we are. Allium seedheads are glorious natural works of art too; I know someone who decorates their living room by hanging them from the ceiling!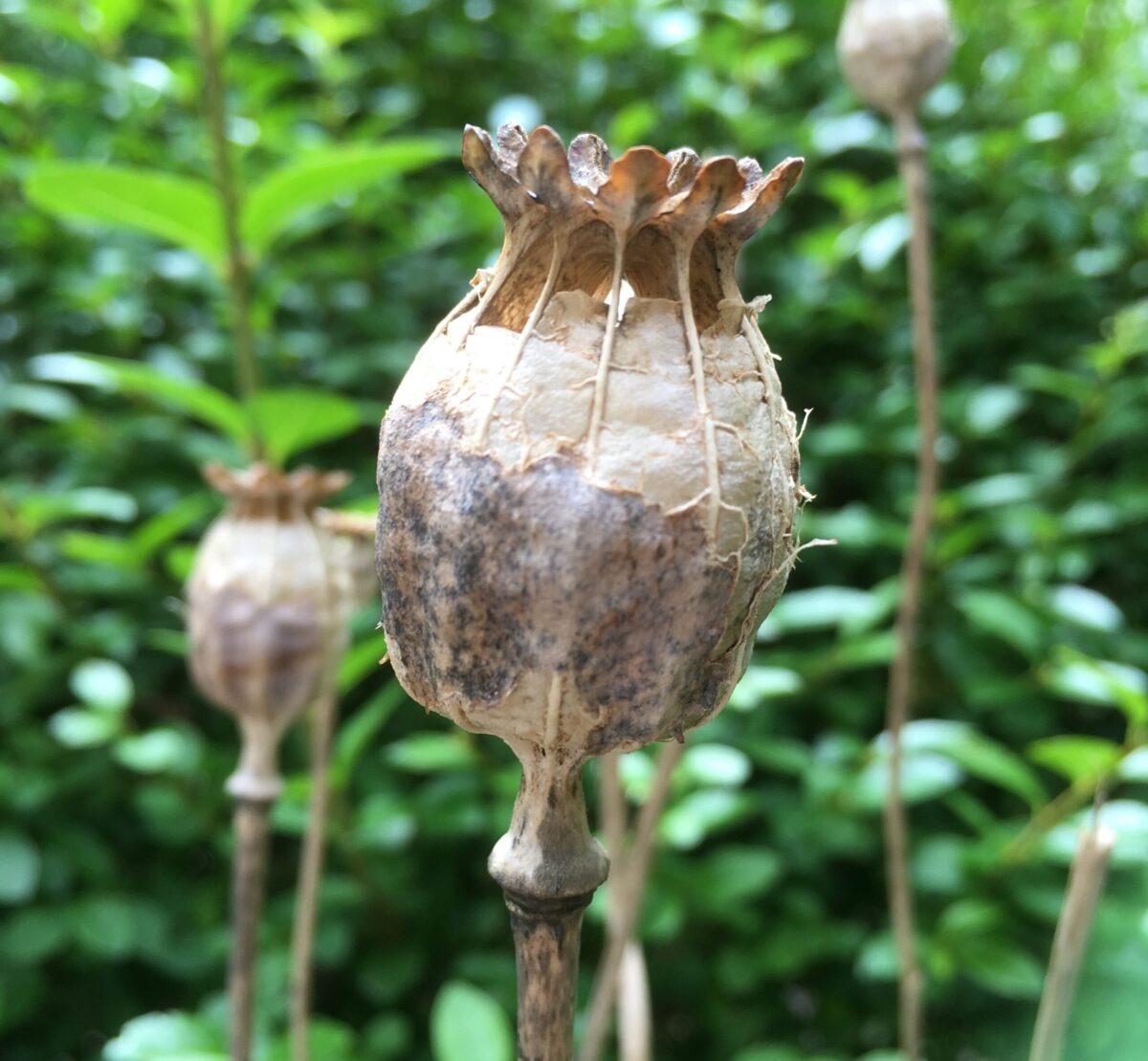 4. Snowberry. Yes, yes I know snowberry (Symphoricarpos) has a very dodgy reputation among gardeners for its alarming reputation for suckering and making dull, dense thickets when your back is turned. But goodness, those milky-white berries DO look pretty in a festive arrangement, and the ones you don't bring inside for Christmas are a feast for the birds during the winter. If you don't have room for one, perhaps this is one to persuade a neighbour to grow, so that you can raid it every December……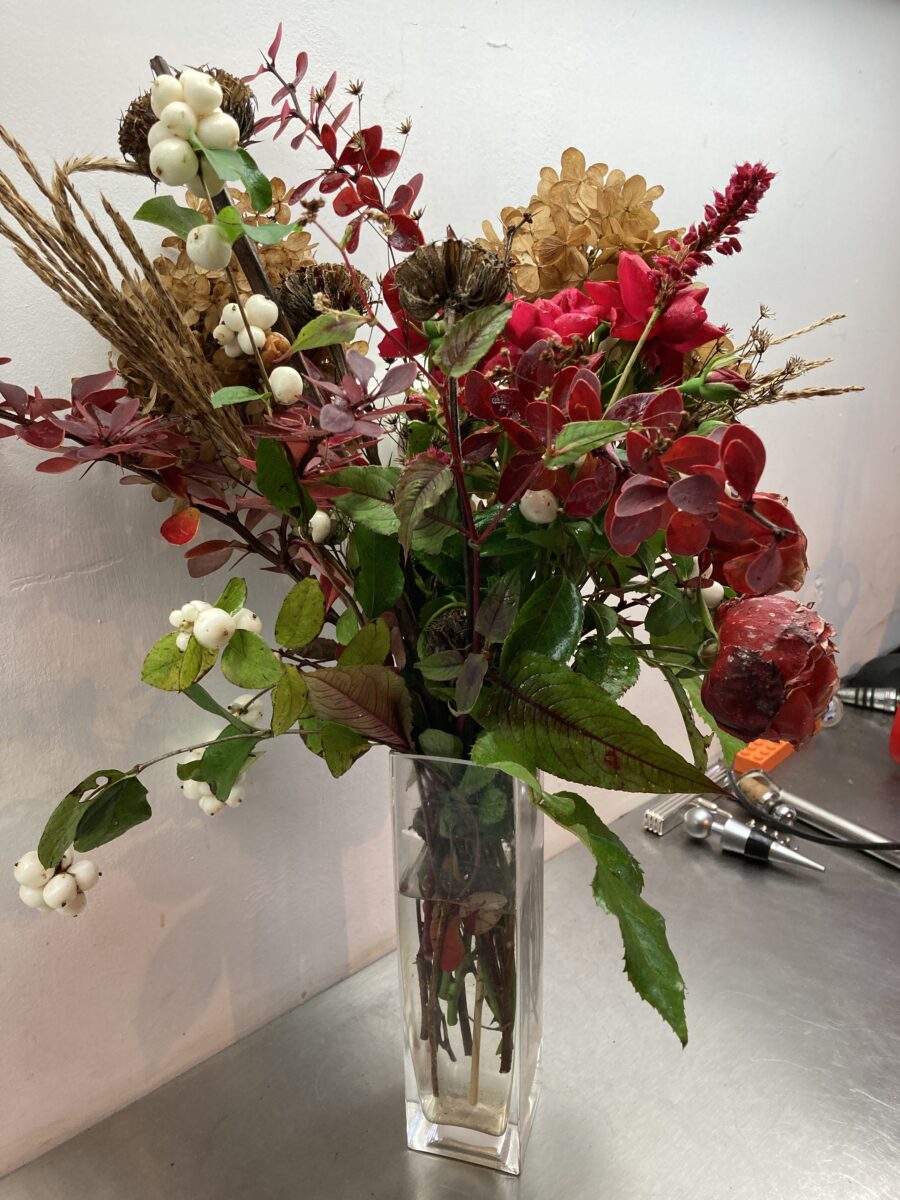 ---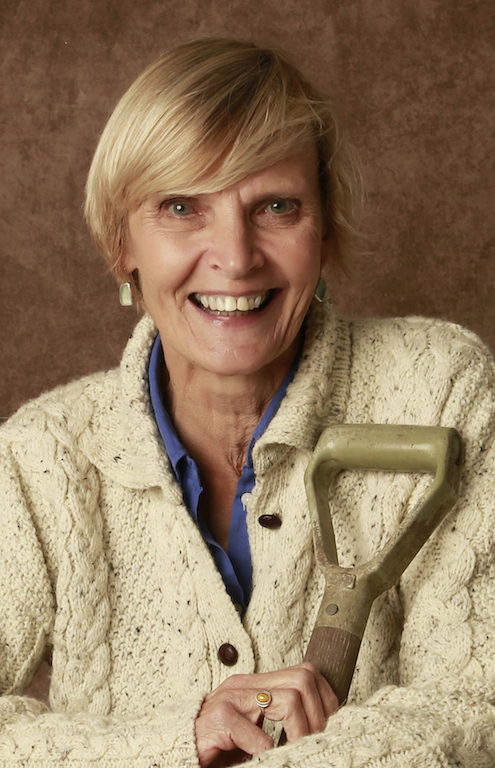 A right smorgasbord of winter goodies from Elaine, but without detracting from her enthusiasm she hasn't actually done much with her selection, has she? – just plonked them on mantle pieces or in vases. I like to see a bit of craft work involved to create some ambience and atmosphere at a more detailed level, so my choices are some smaller scale items that you could use in a table decoration without having the view of your lunch neighbours obscured by hefty branches.
5. Larch cones. Pine cones are traditional Christmas decorations but many are too large to accommodate in table decorations. Cones from the deciduous larch are much smaller and sit neatly upright in small clusters.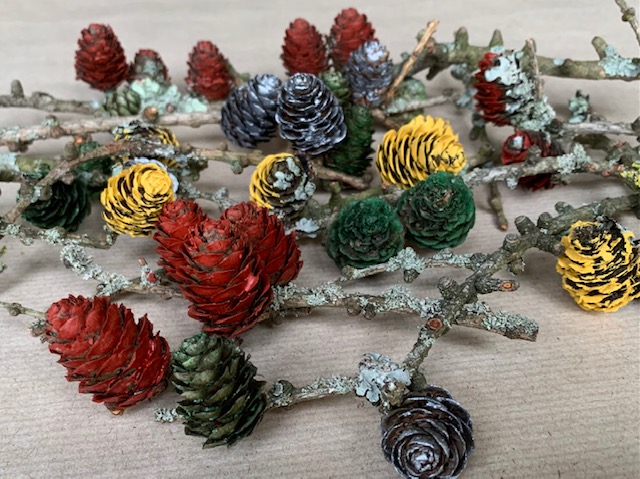 6. Yunnan liquorice seedpods. I grow Glycyrrhiza yunnanensis purely for its unique seed pods.
The furry, angular chestnut brown fruits are a perfect size for winter arrangements and are set on firm stalks easily pushed into moss bases (florists oasis is now verboten as it is made from non-biodegradable micro plastics)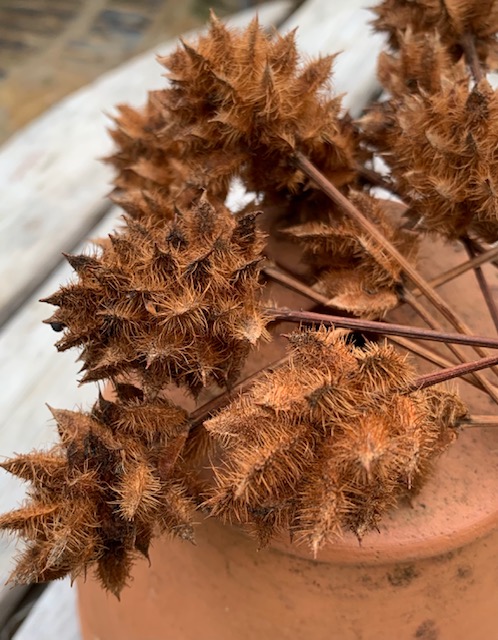 7. Wild clematis, C.vitalba goes under many different common names, and Old Man's Beard seems most appropriate at this time of the year, but is only ever found in abundance on chalk landscapes. So for us it means a visit to the South Downs where it has had a vigorous growing season this year. It's helpful in small decorations as it trails softly. I've tried spraying it gold, but it took an inordinate amount of aerosol action to take up the colour which I'm sure is bad for the planet, so I use it au naturel nowadays.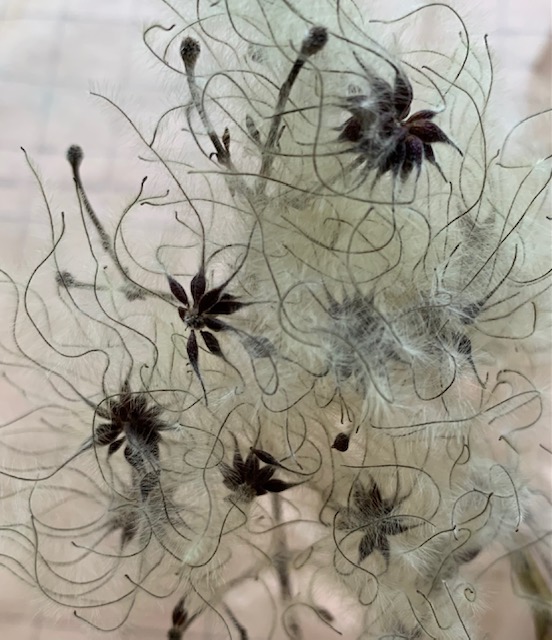 8. Miniature ivies. I've no idea of the proper name of my little ivy – it was a gift from a friend way back, but it's a gritty little spreader in various pots and tanks around my garden and needs to be regularly controlled around its edges each year. But this gives rise to some very handy rooted pieces – they will keep much fresher than an arrangement using ivy cut from top growth. See what you think of my overall creations in today's feature picture – I've used the little Liberte house plant pots that seemed to be just the right size for this job, and the full range is available in our shop if you're tempted to do the same.
---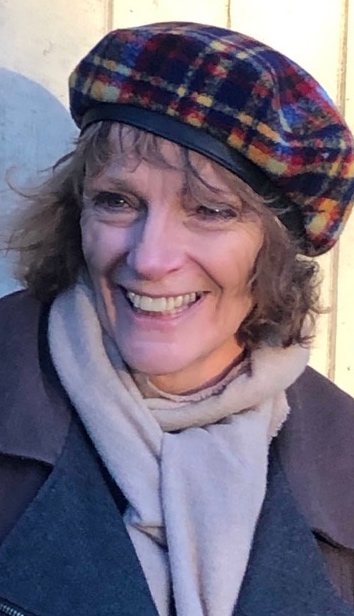 Table decorations? What for? Aren't we all noshing on the sofa and watching Love Actually from now until Mid January?
9. Sea buckthorn. Like its landscape, Scotland feels a little more rugged than Sussex in its approach to Christmas – more convivial that decorative. That's why a couple of boughs of the sea buckthorn (Hippophae) which grows rampantly along this shoreline, is all I need to transform my winter port-drinking environment into a festive grotto. (Why don't more people grow this great shrub? It's impervious to typhoon-size winds and a gorgeous colour).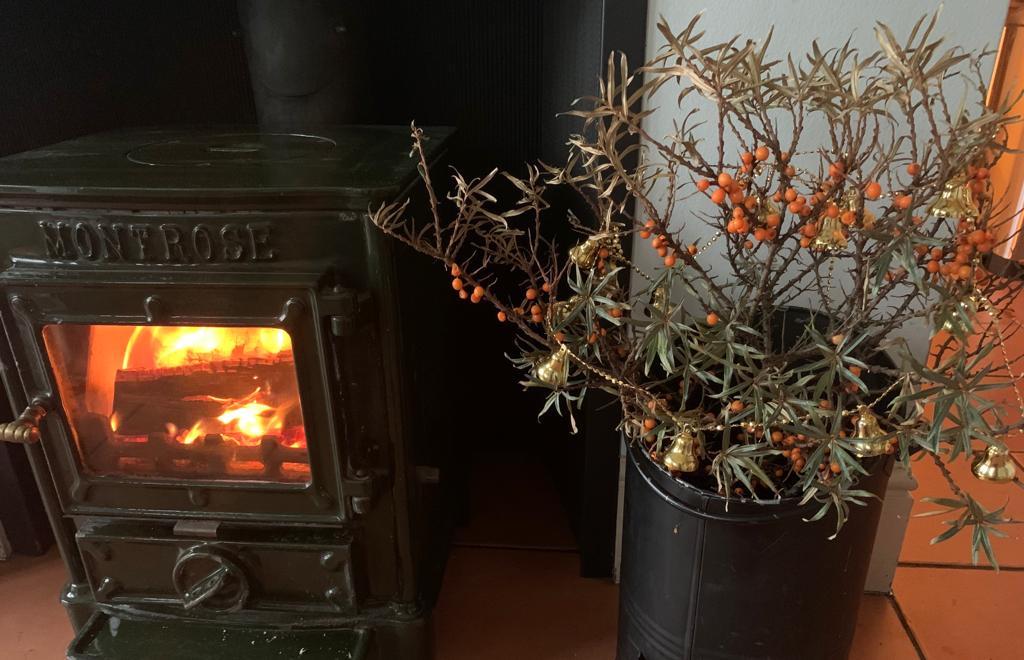 10. Deer antlers. Of course I don't want you to think we're strangers to elite dining in this neck of the woods. In fact I feel my neighbour John has upstaged us all when it comes to utilising outdoor forage to get the Christmas dinner party started.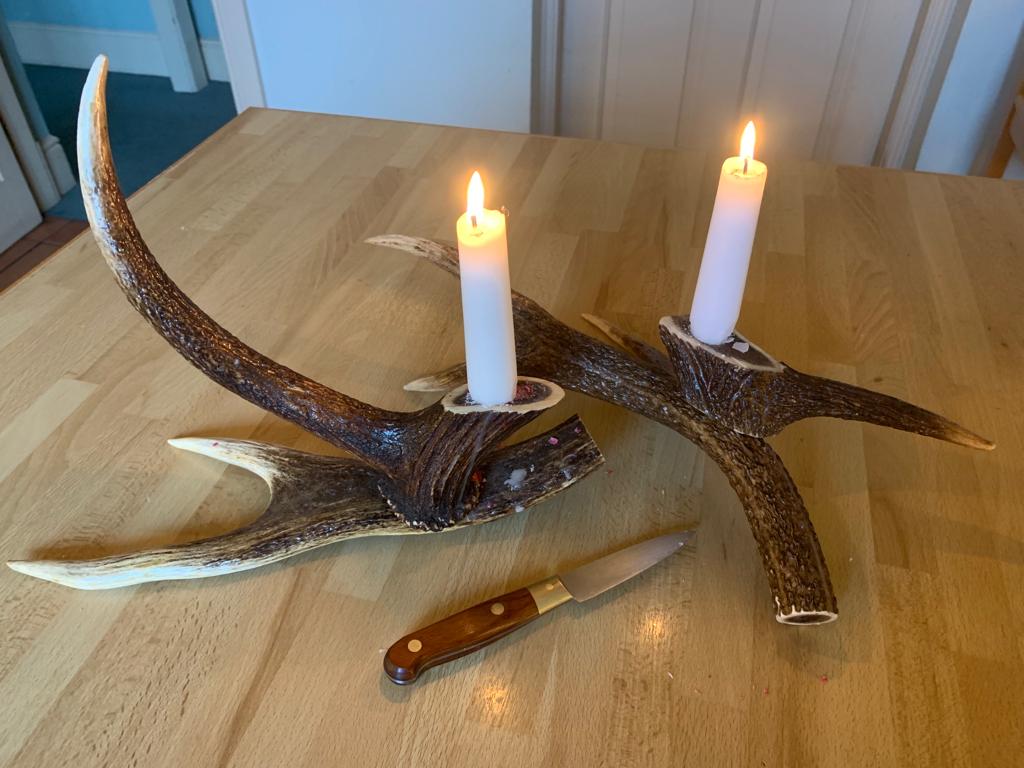 Bio-degradable and practically jingling with Christmas feels, these deer antlers make wonderfully atmospheric candle-holders. Let's hope Rudolph had simply cast these horns rather than getting shot in the Trossachs!
If you're looking for something unusual and outrageously pretty in your festive arrangements, do check out the delightful offering that our resident plantswoman Louise has for us this week – click the box at the bottom.
And if you have any good tips on Christmas decorations from your garden, we'd love to hear about them. Meanwhile do have a good old browse in our shop – we've got some great new gifts for people wanting to garden for wildlife.
Here's the link to our short podcast chatting about the subject of this blog.
NB Louises Plant of the Month is definitely on theme this week with gorgeous berries and a little robin to boot. Click on the box below to find out what it is.
NB If you'd like a bit more gardening chitchat from the3growbags, please type your email address here and we'll send you a new post every Saturday morning.