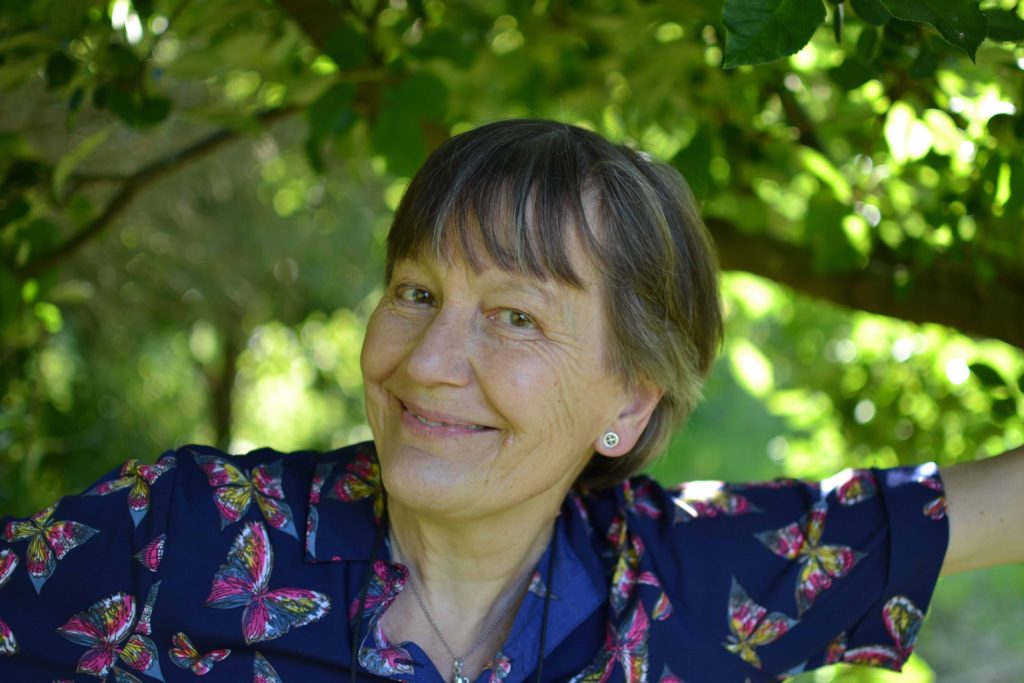 Willows are a diverse lot, but if it's shout-out-loud winter colour you're after, then look no further than my subject today – it simply cannot be ignored in the December garden.
Known also as the scarlet willow or the coral bark willow, the young stems are nearer orange than red, and they create a fiery glow right through until the end of March at which point the colour is at its most intense. It is by then looking so spectacular that it can be difficult to reach for the pruning saw: but prune it you must, unless you have room for a sizeable tree which it will fast become.
So, in early April, in order to achieve these remarkable bright stems, you coppice the entire structure to whatever height you please, and away it will go. If you have an already established specimen, you can pollard it; it's a very versatile shrub, and fast growing, putting on at least six foot in a season.
You will see from the photograph below that it looks superb in or near water …. my husband, together with an unsuspecting visitor, managed to lower a dustbin (drilled with holes) full of Sussex clay and one small cutting, into our pond; not only has it turned into an eye catching winter feature, it is also the nesting place of choice for a pair of moorhens!
Furthermore, you can have fun making plant supports, domes, wigwams and small fences with the prunings – or impress your friends and try your hand at a biodegradable Christmas wreath!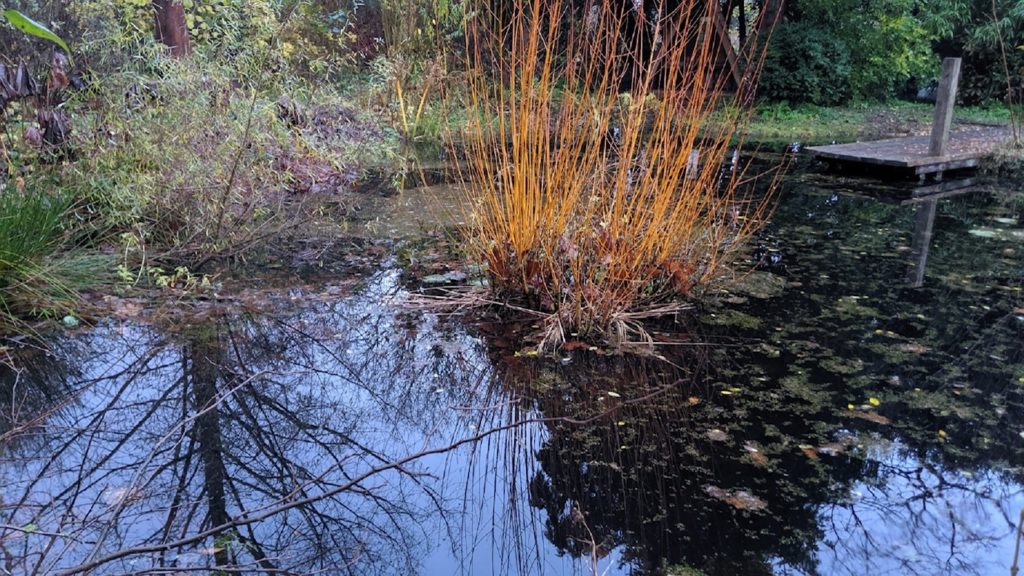 NB Louise has published a beautifully produced book of her plant profiles – A Plant for Each Week of the Year. It costs £9.99 and is for sale in our online shop here.
More NB If you're not already a subscriber and you'd like a bit more gardening chitchat from the3growbags, please type your email address here and we'll send you a new post every Saturday morning.