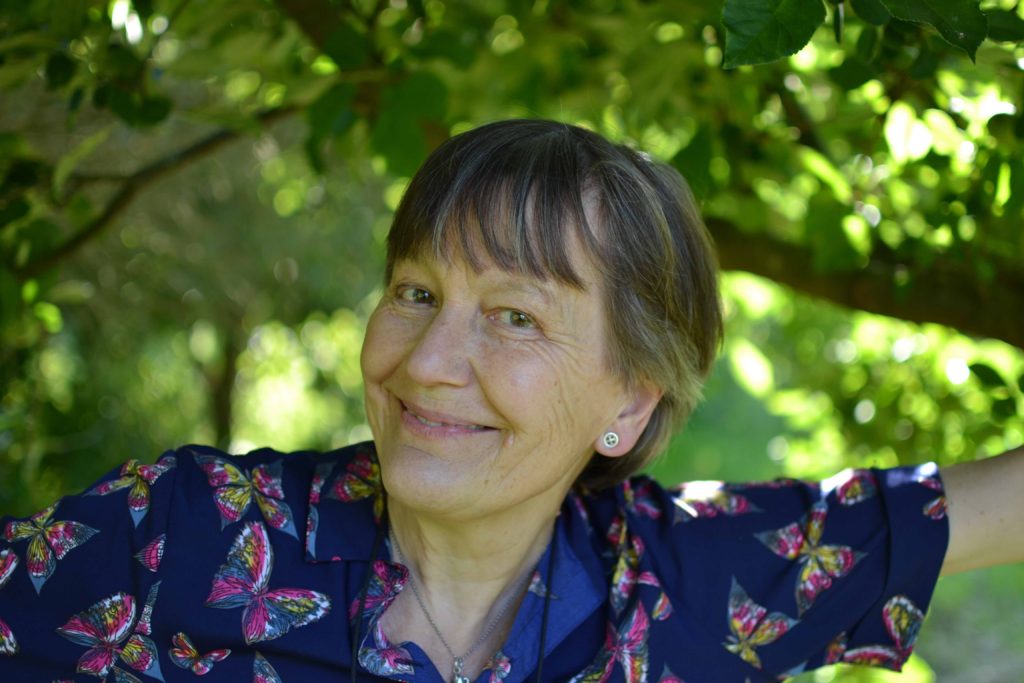 Three decades ago, when our so-called lawn was little more than a rectangle of rough grass and before we planted our walnut tree, in between doing battle with bindweed, changing nappies and keeping rabbits at bay, I would sometimes try to introduce some sort of coherence into my plans for spring bulbs.
But I rarely got beyond grabbing a few random crocus at the local supermarket checkout, or planting other people's ideas of what they thought I'd like for my birthday! And so, the haphazard medley hardly increased until, with the second lockdown upon us in the autumn of 2020, and once again being given a little more time for the garden, I ordered 300 crocus bulbs with the intention of putting some order into our crocus chaos!
With the luxury of time, I spent many a happy hour trawling through the bulb catalogues and eventually chose three different named varieties* (100 of each) which I planned to arrange in circles of colour to enhance our existing efforts around the walnut. Early days yet but it seems to have worked to an extent, and of course I wish now that I had settled seriously into this subject right at the beginning. But it's never too late to start!
*Chrysanthus 'Blue Pearl' AGM; Crocus sieberi sublimis 'Tricolor' AGM; Crocus tommasinianus 'Ruby Giant'
NB Louise has published a beautifully produced book of her plant profiles – A Plant for Each Week of the Year. It costs £9.99 and is for sale in our online shop here.
More NB If you're not already a subscriber and you'd like a bit more gardening chitchat from the3growbags, please type your email address here and we'll send you a new post every Saturday morning.