Miller abutilon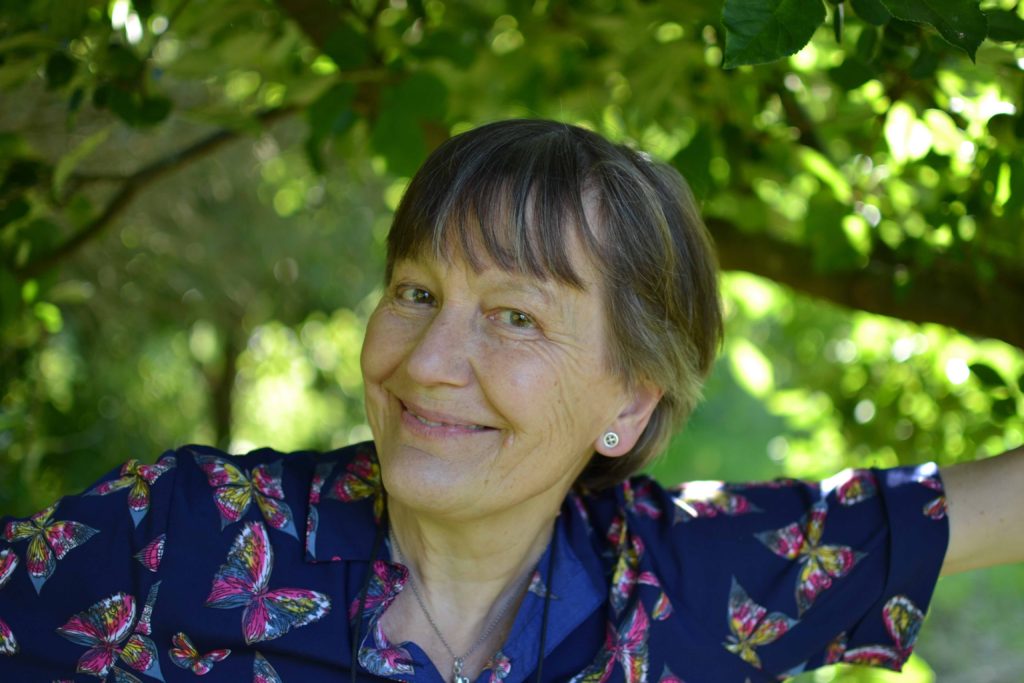 We are now in full blown summer, and anything grows! Abutilons have a habit of grabbing your attention because the flowers are so exotic and so copiously produced; some of them also have the ability to flower well into October and even November.
You may not be familiar with the many different colours they come in; from pure white through pale mauve, bluey purple, pink, peachy, to many shades of red; also yellow, apricot orange to the colour of corten steel, and I love them all. Some are even dual coloured, the best known being the very reliable A megapotamicum (whose yellow petals emerge from red calyces), and it is one of the parents of my choice today and gives many varieties their hardiness.That 'x' before 'milleri' means that it's a cross between two abutilons: in this case, the second being A pictum.
A x milleri is a tall, evergreen shrub (to 2m) with a lax habit, and it is best grown against a sheltered wall. Our wall faces west and consequently only gets sun in the afternoon. As always, hardiness is subjective, but this abutilon has sailed through the last few winters here in West Sussex, and its arching stems produce masses of bell-shaped pendant flowers with apricot yellow petals that positively glow.
This is a very striking group of plants that are tolerant of a wide range of soils and aspect, and even if you don't go for A x milleri, there are so many others to choose from, and their speed of growth makes up for lack of reliable hardiness. I am not a fan of the variegated form of this one – to me the variegation is an unnecessary embellishment!
NB Louise has published a beautifully produced book of her plant profiles – A Plant for Each Week of the Year. It costs £9.99 and is for sale in our online shop here.
More NB If you're not already a subscriber and you'd like a bit more gardening chitchat from the3growbags, please type your email address here and we'll send you a new post every Saturday morning.