'People think I'm disciplined. It is not discipline. It is devotion.' The words of the Luciano Pavarotti and how well they describe the approach of the Christie family to their gardens at Glyndebourne – the iconic opera house in East Sussex.
Everything about these truly unique gardens is designed to support the drama of Glyndebourne's world-class operatic festival. Serene, bawdy, romantic – each garden 'room' has sprung from the vision of John and Audrey Christie who began staging operas in this lovely spot in 1934. And this stunning setting is undoubtedly a massive lure for the thousands of opera-lovers who come to Glyndebourne each year.
Just as an opera can catch your emotions unawares, our tour of the grounds this week with John Hoyland, garden advisor, and Kevin Martin, head gardener, was unexpectedly affecting. Alongside the soundtrack of practising soloists and orchestras, the gardens' combination of theatrical planting, absolute commitment to sustainability and the devotion, yes devotion, of its gardeners was as emotional as any grand finale.
We firstly admired the cottage-style planting and country-garden feel of the Mildmay Garden.
And then it was on to the Figaro Garden, which has a VERY different feel. It is a calm green space with a long reflecting pool at its centre and was designed to contrast with the drama just yards away on stage.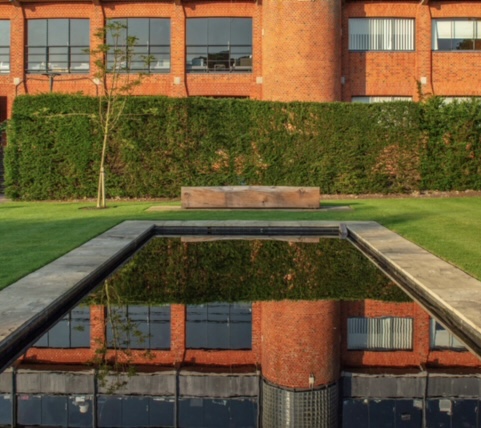 This area is surrounded by yew and hornbeam hedges, backed by a Henry Moore sculpture 'Draped Reclining Woman'. Young trees standing sentinel in the corners are Sorbus 'Olympic Flame' which are apparently spectacular in their autumn colours.
Our next stop was the Bourne garden, so-called because the Bourne river had carved the sloping sides of a small valley. This area is now the main path from the big carpark and was totally re-designed in the early 1990s when the fabulous new opera house was built to replace the old one. It is now home to many exotic and unusual plants. We had to drag Laura away from a sensational Paulownia glistening with pale lilac foxglove-flowers, and then when John pointed out a very rare white-flowered Paulownia, I thought she might faint…..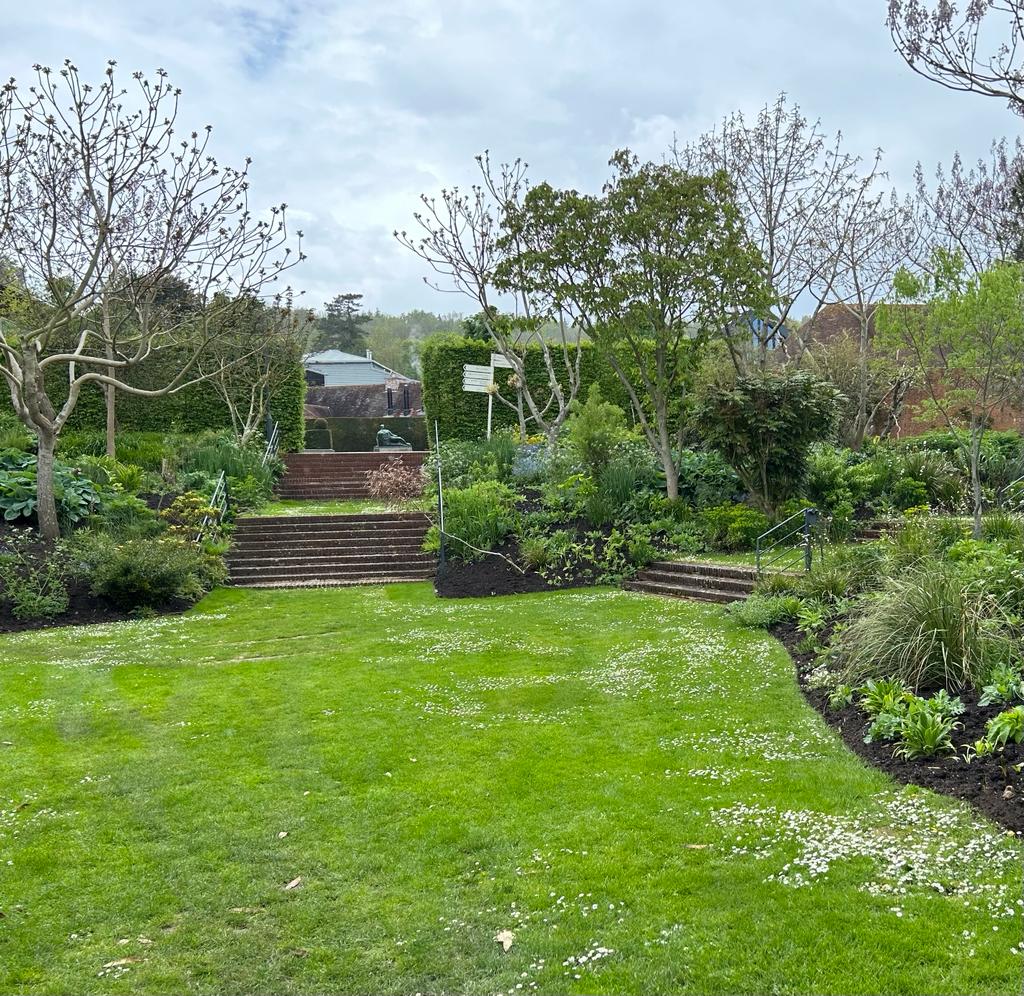 The very recognisable Urn garden (designed by Christopher Lloyd of Great Dixter fame) stands at the heart of the gardens and is a crossroads for two main garden paths – this becomes a veritable palace of scent on a warm summer's night.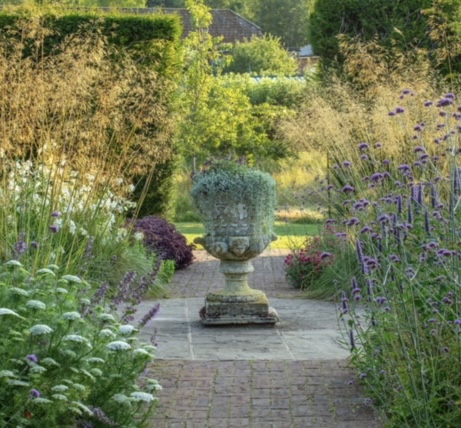 The lawns in front of the main house are the main venue for those fabulously opulent, opera-going picnickers. The lovely blue borders were probably a good month from their heart-stopping best, but we loved the extraordinary 400-year-old mulberry tree, supported by wooden props but still groaning with luscious berries every year.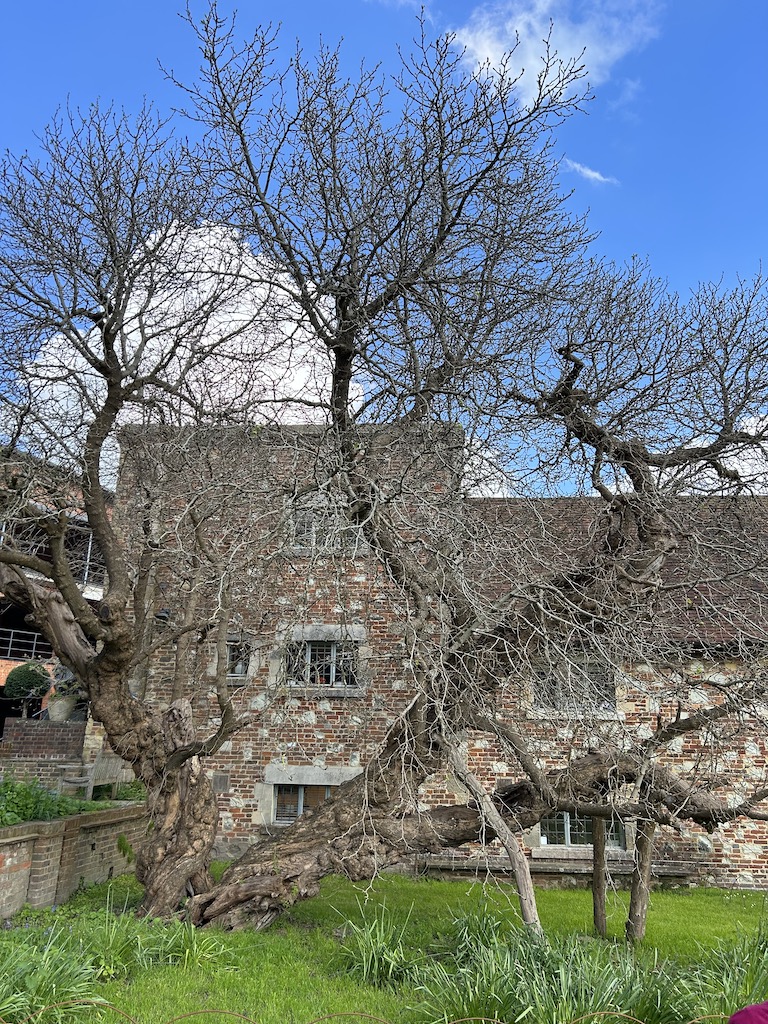 The lovely mansion house and the view to the South Downs across the ha-ha, frame this spectacular area. There was some banter about opera-goers taking in a little too much champers and ending up in the ha-ha, and we also heard about the odd super-sheep who could clear the ha-ha from the meadow beyond and end up among the canapés……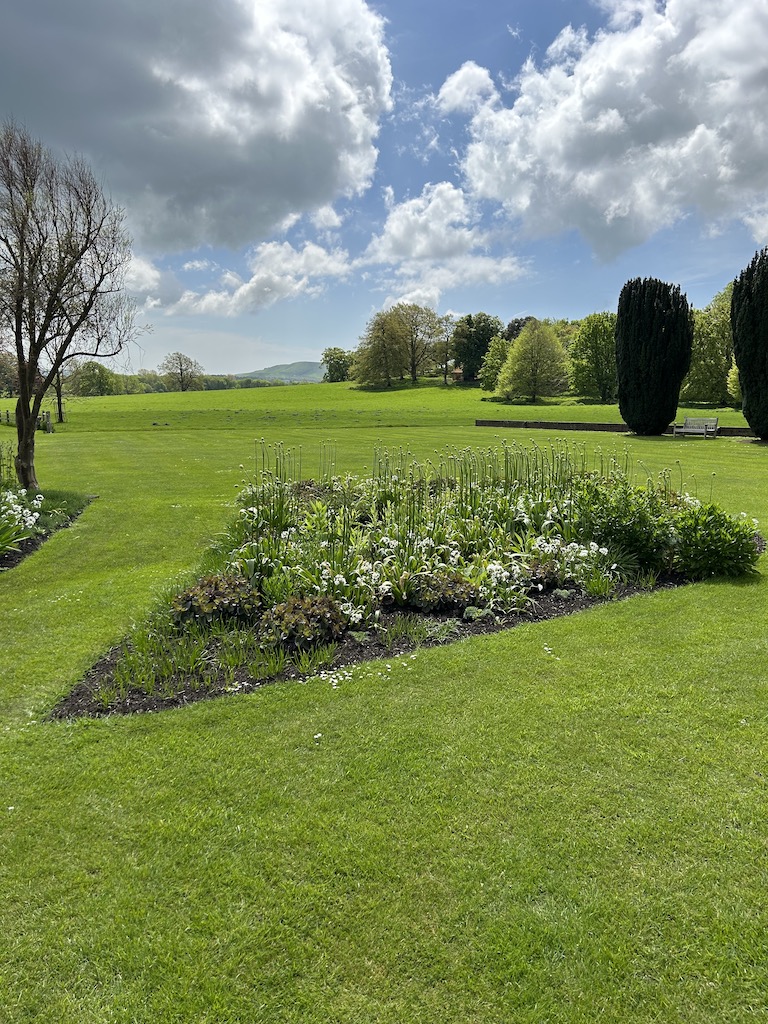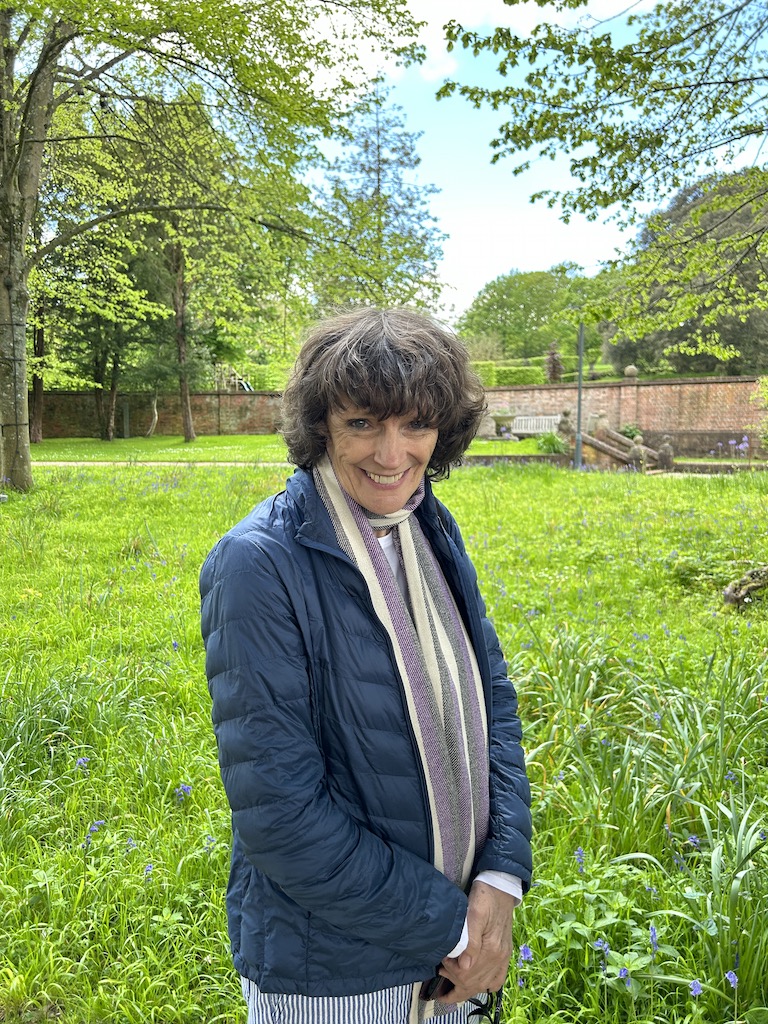 We explored the charming wildflower area just to the west of these closely-mown lawns, and then walked back along a rose-laden metal pergola, recently re-built using the skills of a local blacksmith. In fact, we were deeply impressed by Glyndebourne's emphasis on using local materials and services in every aspect of its work wherever it was possible. This long pergola welcomes VIP visitors. What an entrance!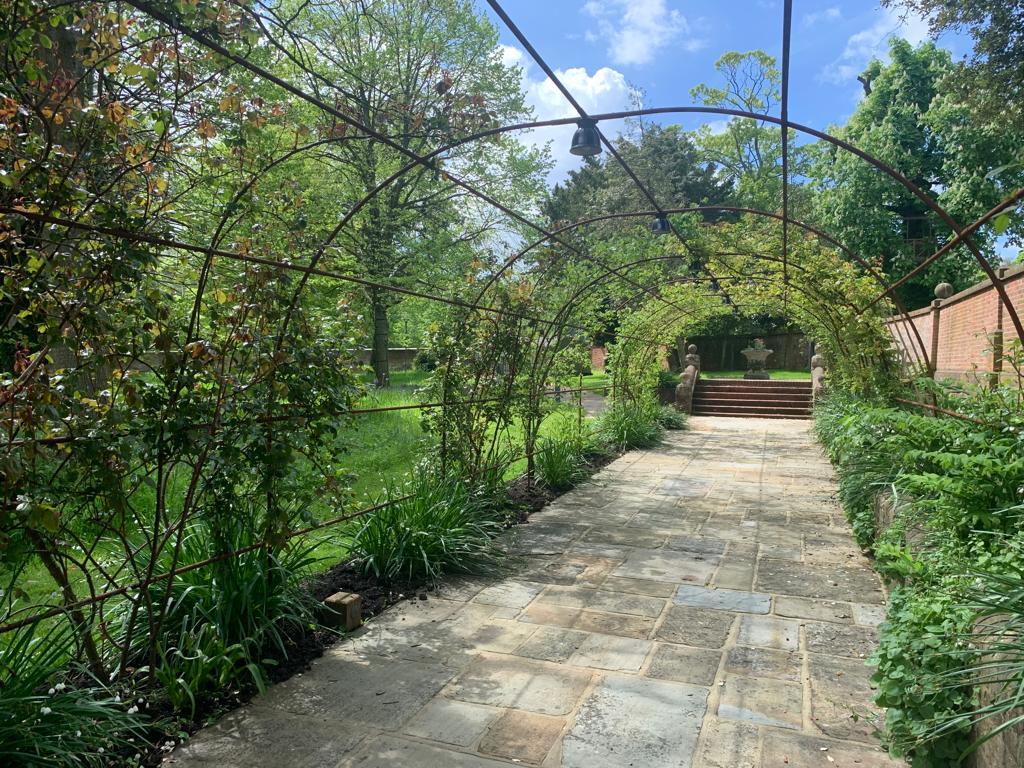 We were then shown the relatively new Mary Christie Rose Garden (unveiled in 2015)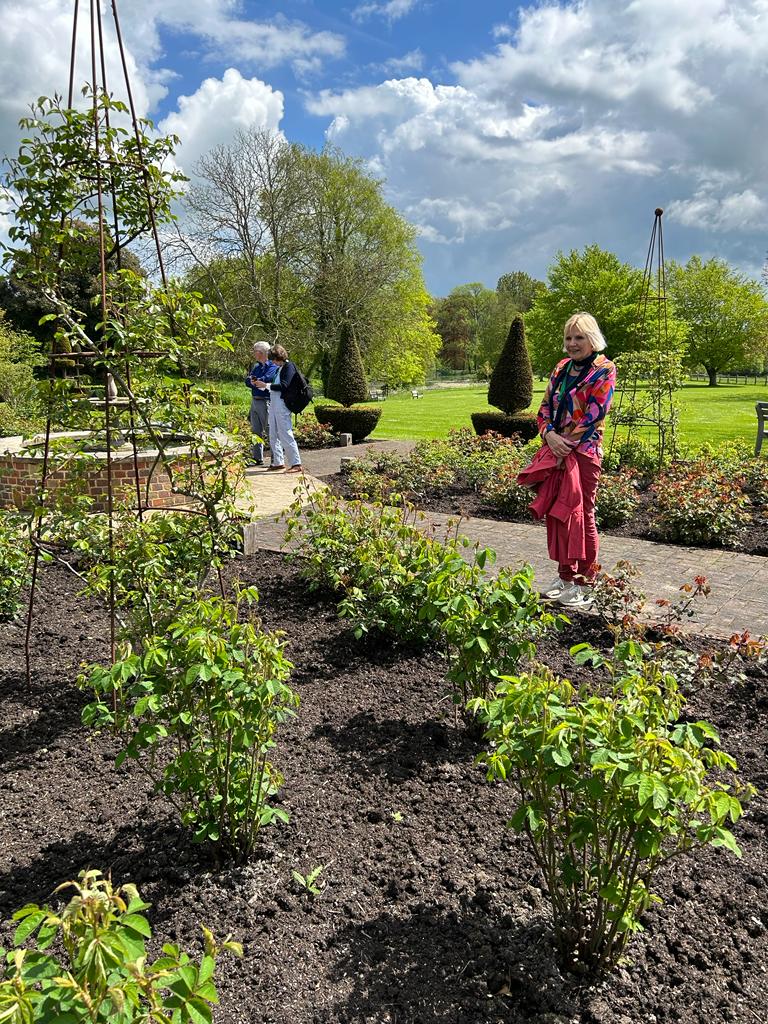 with its two fine specimens of climbing Rose 'Glyndebourne' (bred by Harkness) at its entrance.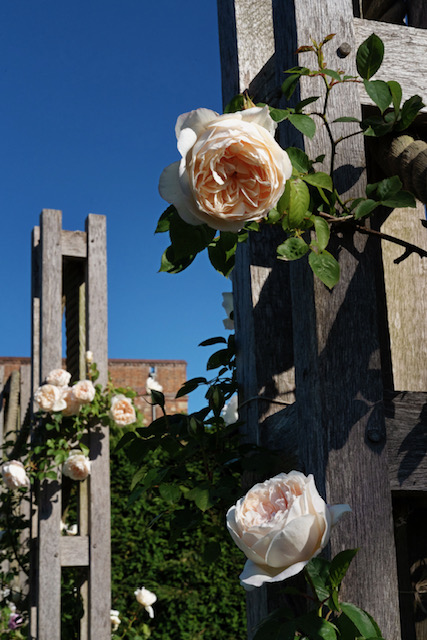 This garden was created as a tribute to Lady Christie who worked closely with renowned designer Mary Keen on the development of the garden as a whole, and it contains small sculptures of Mary Christie's beloved pet pug Fred.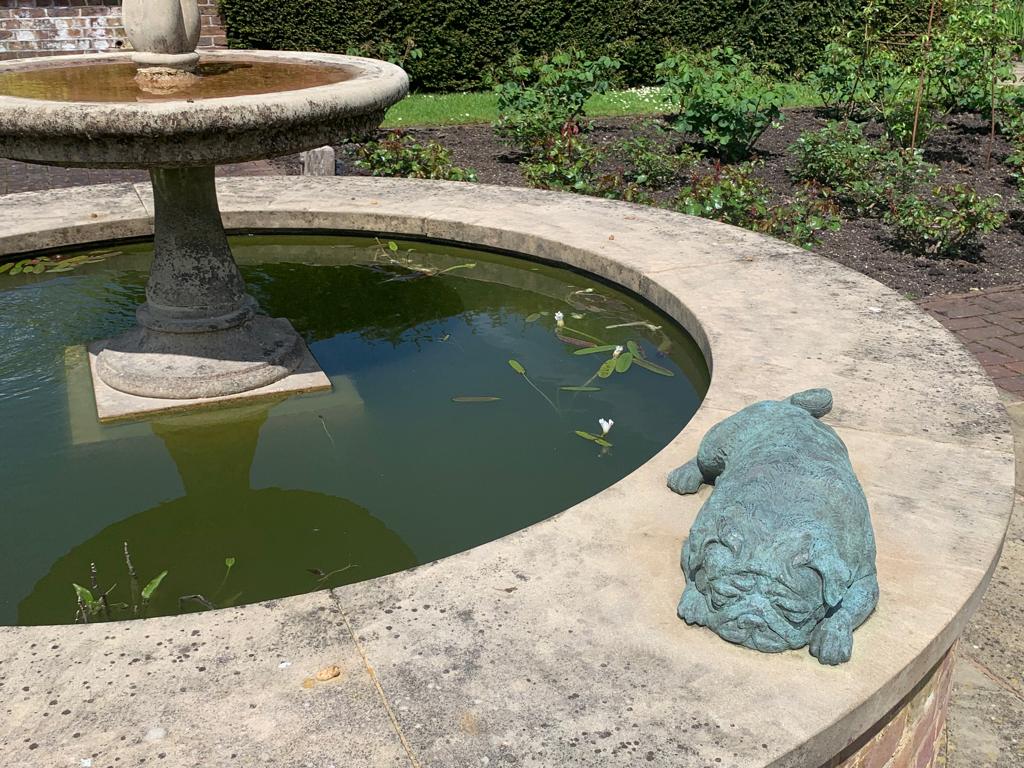 Deputy head gardener Greg gave some of us a quick trot through the mind-blowingly impressive glasshouses with their rows and rows of homegrown beauties almost ready to take the part in the borders of these glorious gardens.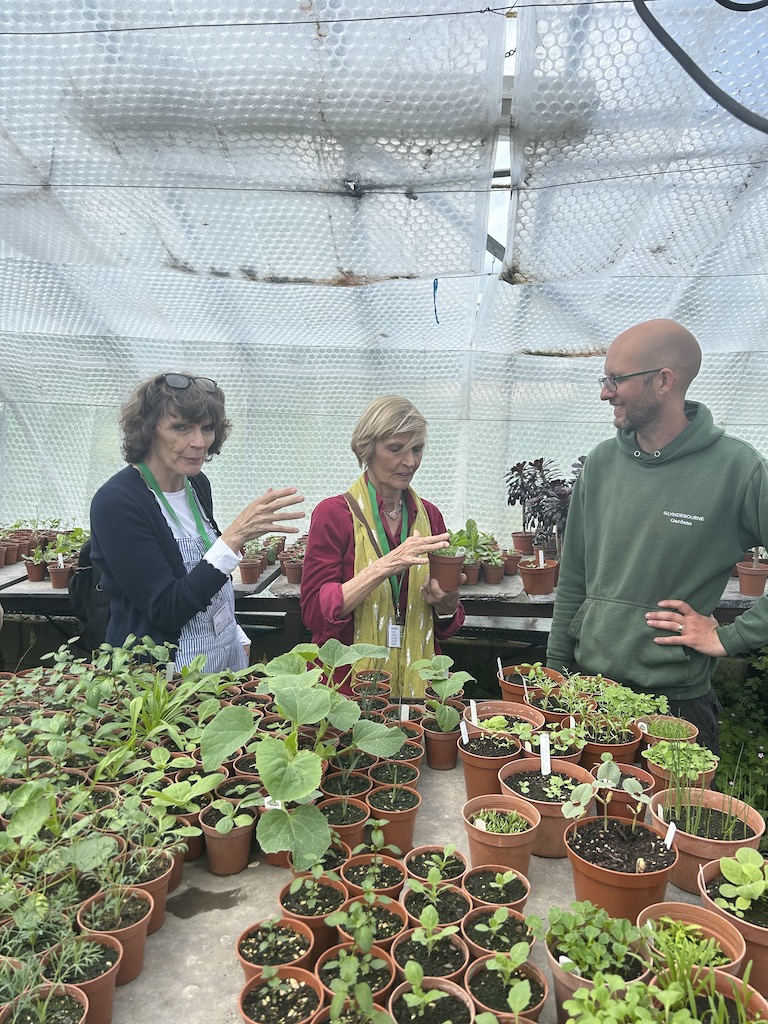 We paused to admire the extraordinary wild beehouse in the orchard – its first occupants are eagerly awaited.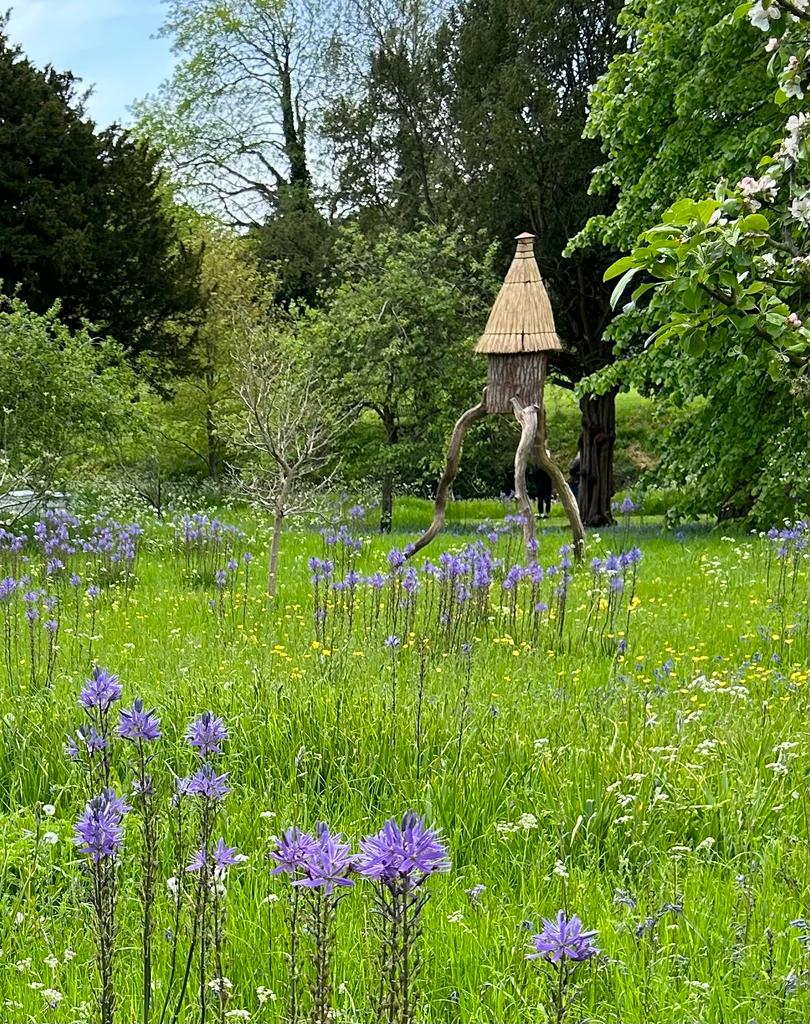 A truly delicious and convivial lunch followed …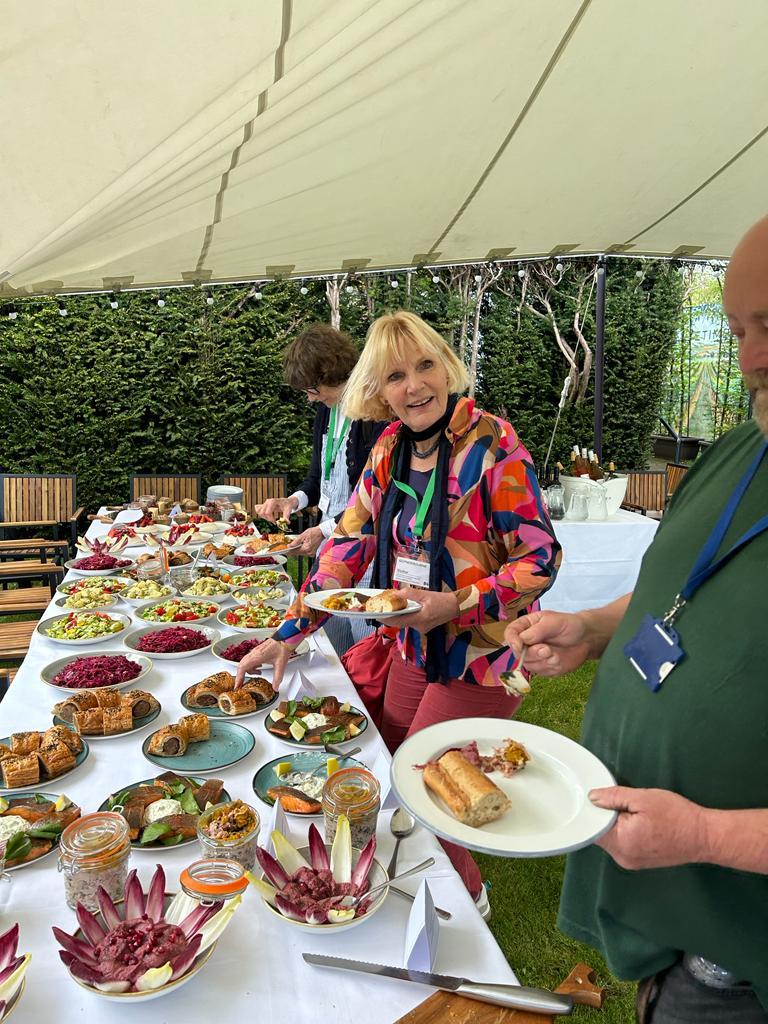 After lunch we enjoyed a fascinating talk about the nurture and use of plants for dyeing by Andrea Benson –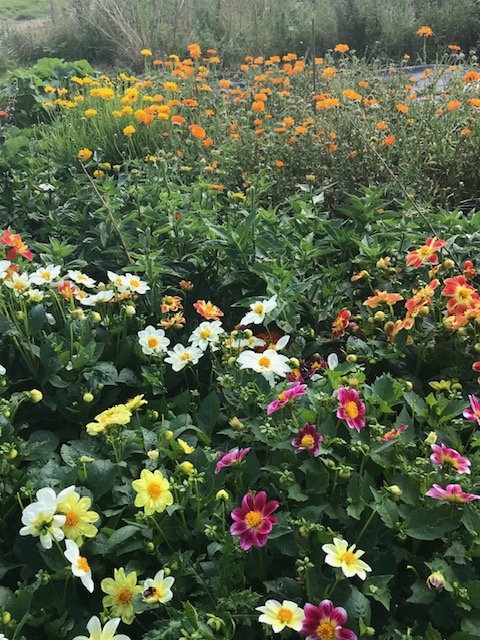 and we saw photos of the beautiful costumes that were dyed 'in-house' and used for the opera 'The Wreckers'.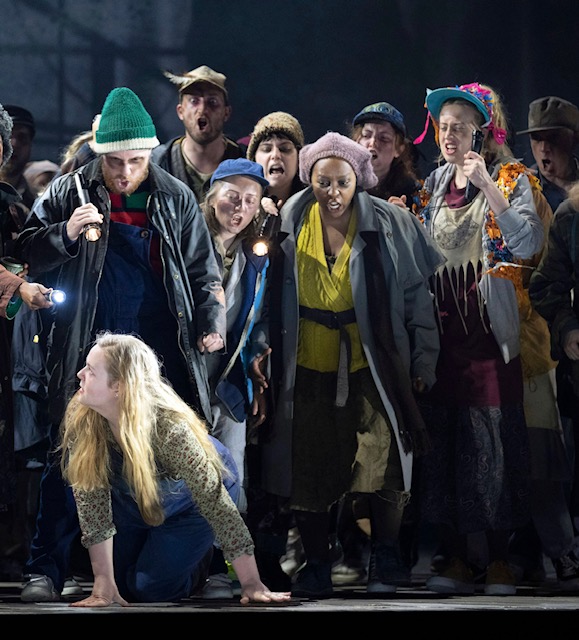 Our final visit of this memorable day was to the vegetable and cut-flower garden where Kevin Martin very refreshingly revealed that he was a dab hand at fabulous flower-arranging. As we strolled back to our starting point, John Hoyland emphasised to us how the idea of sustainability has permeated everything they have been planning and doing in this garden in recent years. All the way from the generation of almost all the electricity needed for this huge enterprise to the non-use of any insecticides or fungicides in the garden, and the reduction of 'plant-miles'.
We didn't have time for a walk around the lovely Lake Garden but admired its epic beauty from afar.
As we said our goodbyes, we had an overwhelming sense of a team who are utterly committed to their work here and to the future of this beautiful garden. An extraordinary 180 (!) people work at Glyndebourne, including five full-time gardeners, and each one we met (right down to the charming young opera-singer I met in the minibus on the way back to the station) loved working at Glyndebourne and cared deeply about its ethos.
It was a very special day that will live long in the memory.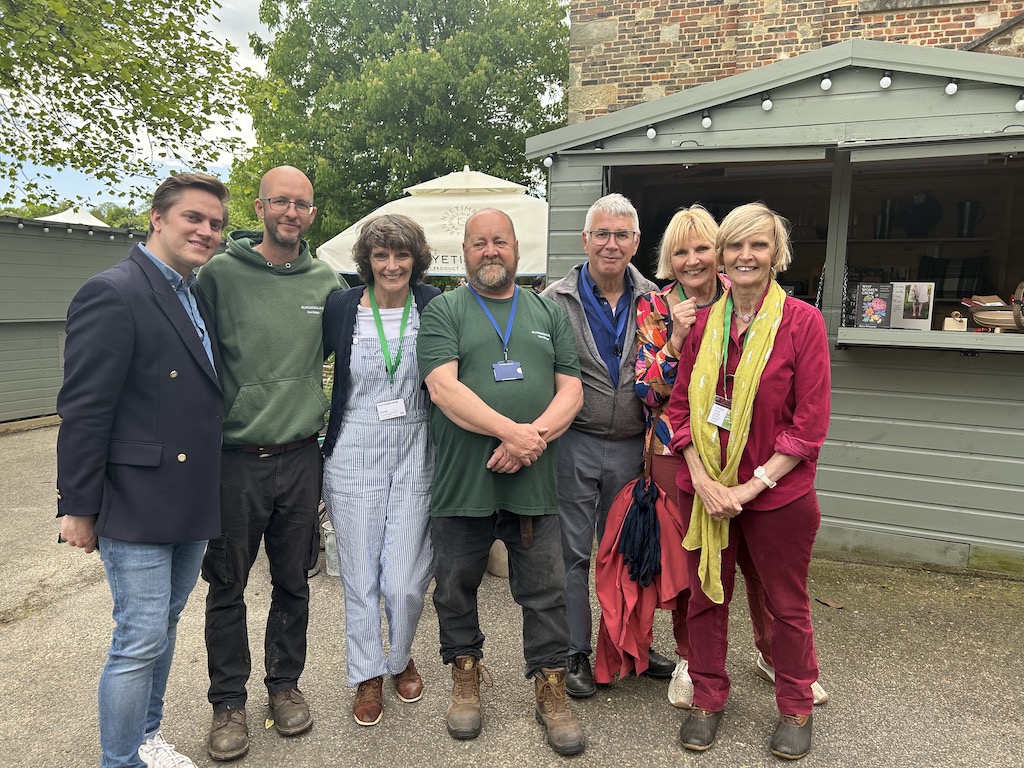 Glyndebourne's gardens are only open to those attending its performances. However, the gardens will be open to the public on 2 and 3 September 2023. Tickets go on sale on the Glyndebourne website on 28 May 2023 – make a note!
NB If you're not already a subscriber and you'd like a bit more gardening chitchat from the3growbags, please type your email address here and we'll send you a new post every Saturday morning.