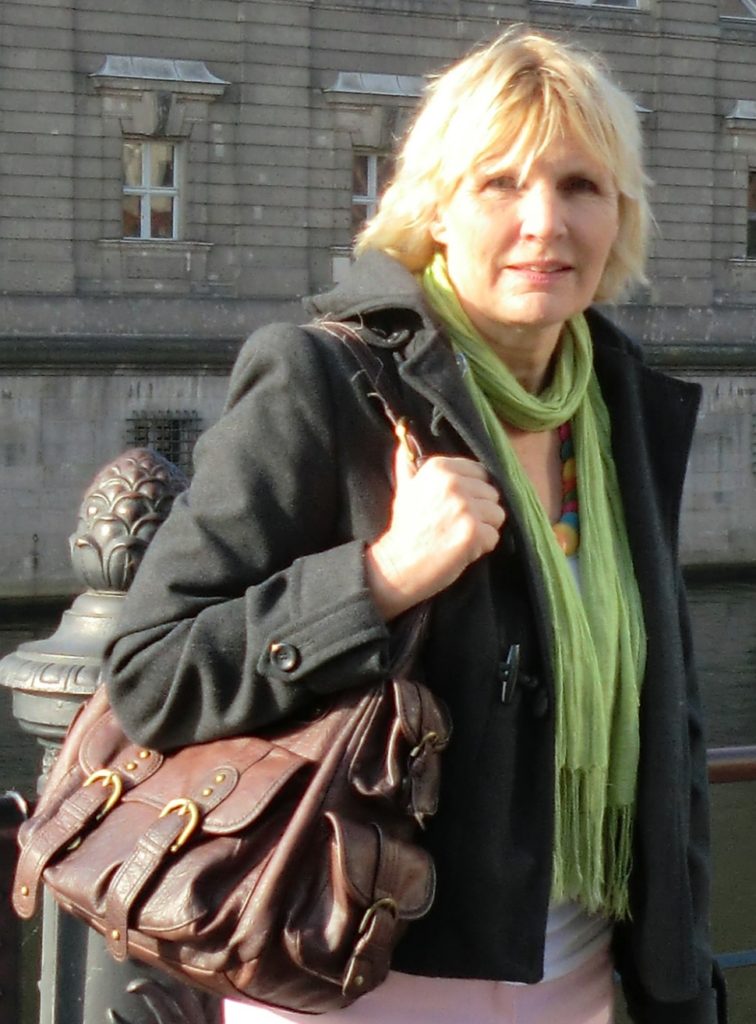 March – what a lot of gardening jobs there are to do this month! I love March – it's so exciting and full of promise.
How about tidying up the borders, planting some gladioli and taking some easy cuttings, as well as dividing herbs, checking some plant supports and planting shallots? Let's get going:
TIDY-UP TIME
Did you leave the seedheads and brown foliage on many of your perennials over the winter, for the wildlife? Well done! But now it's time to cut all of that away to make room for the new shoots. If you leave it on any later, you run a distressingly high risk of damaging those new green stems or having to take at least twice as long doing the job while you 'tiptoe' around them…..I expect you can tell that this is a lesson that I have learned the hard way!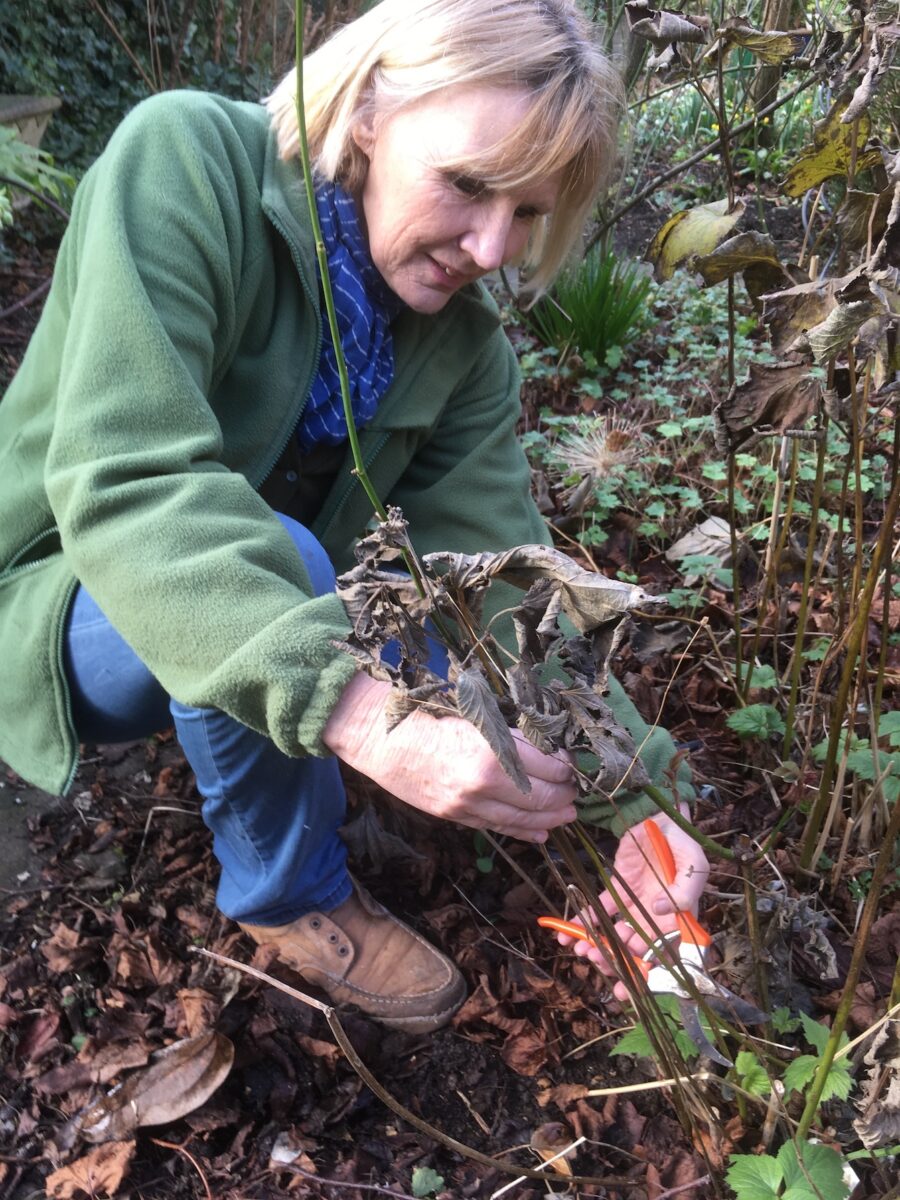 This also applies to perennial ornamental grasses like Miscanthus, Calamagrostis and Deschampsia.I find it helps to tie up the stems with a bit of twine first before chopping the lot very close to the ground. Don't do this with Stipa, Cortaderia or Anemanthele though – for these, don gloves and rake your fingers through the stems, you'll find that the dead bits will come away at the base, leaving all the newer growth.
A little tip here – I bend each hank of grass sharply at the base, before pulling – the dead bits will break, leaving the new leaves unharmed. With Festuca, I have got into the habit of cutting them down into tight little 'hedgehogs' at the end of March/early April, which seems to work well, because they are looking great again by mid-summer.
March is a good time to lift and divide any over-large clumps of Hemerocallis, Symphyotrichum (Aster), Helenium etc. Throw away the old middle section, but divisions from the younger outer edges of the clump will grow away vigorously when planted back into the warming soil of early spring.
BE GLAD ABOUT GLADDIES!
I have a guilty pleasure – I love gladioli! I can sense Laura giving a little shudder as I write this, and I know all the arguments against them, including that they sit uncomfortably with other border plants, can be difficult to support, and look frankly dreadful after flowering, but I adore their dramatic shape, saturated colour and sheer drama.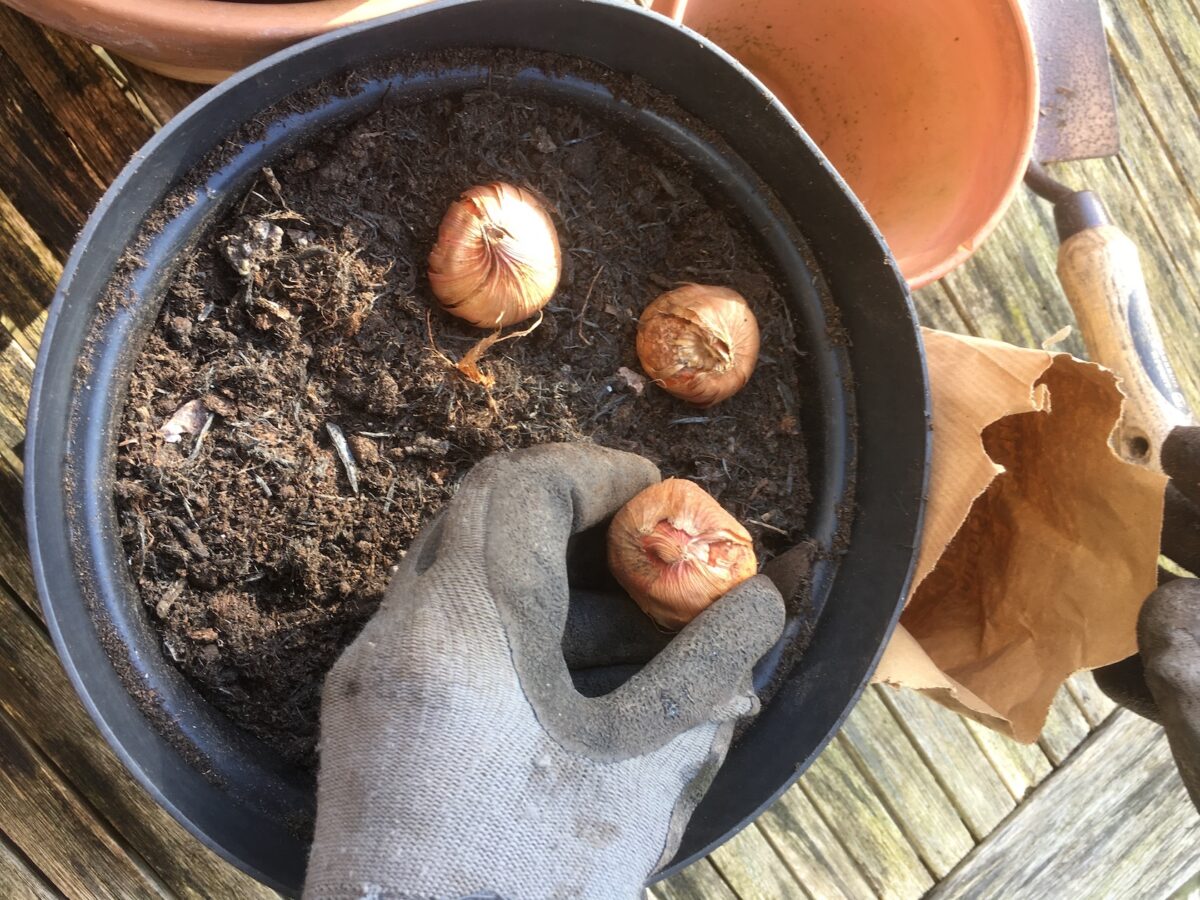 Now's the time to get the corms going inside, and a handy trick is to plant them, hairy-side lowest, about 6" down in a plastic basket (the sort you use for aquatic plants) filled with multi-purpose compost. Water and leave in a bright, frost-free place. When there's no more risk of frost, you can plant them out in the garden, basket and all, to look gorgeous. Just lift it out again when flowering is over, to let the horrible yellowing leaves die down behind the shed out of sight!
BASAL CUTTINGS
Some herbaceous plants have hollow or pith-filled stems like Macleaya (plume poppies), lupins, phlox and delphiniums, and it is easy to take cuttings now from the short spring shoots at their base. Macleaya, much as I love it, has the tiresome habit of popping up several feet away from the main plant, and if it does the same with you, this is something that you can do with those errant shoots!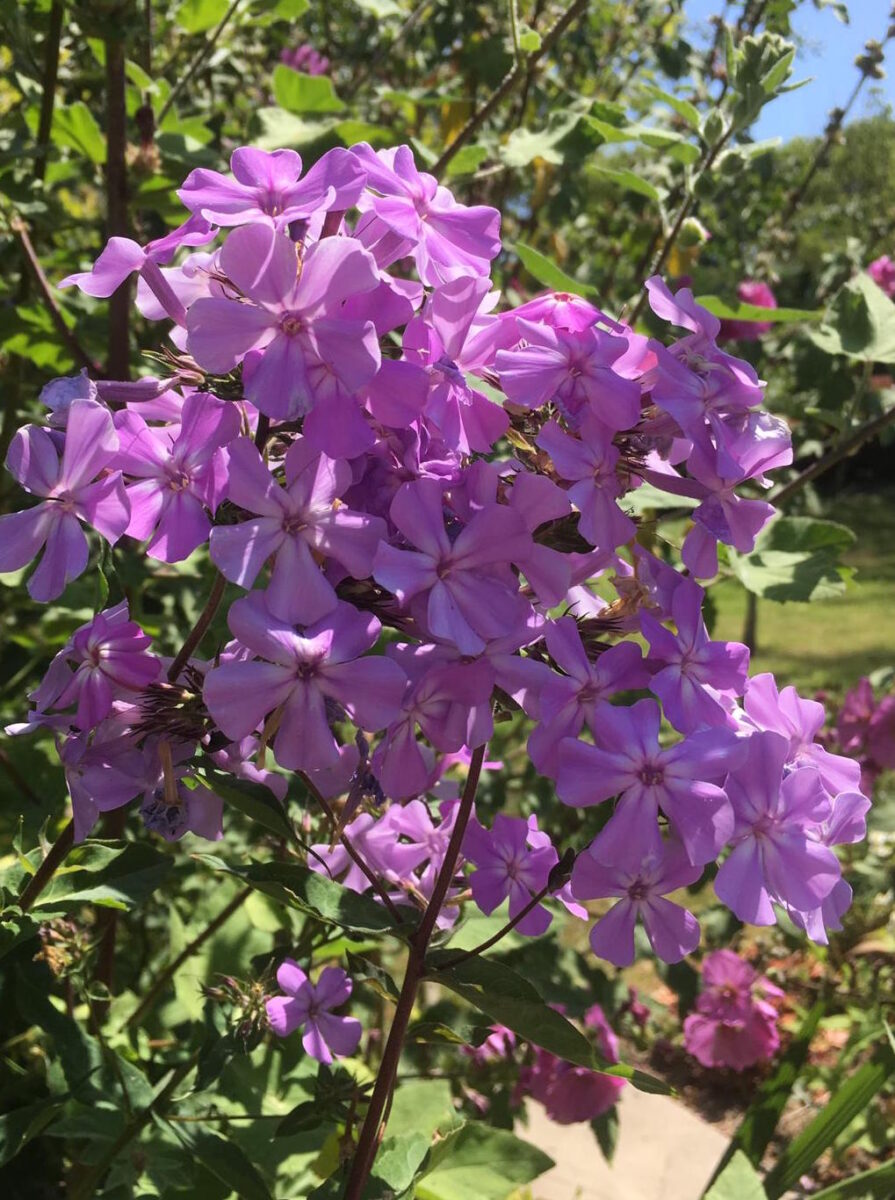 Cut the shoot below ground level, hopefully with a smidgeon of root on it, and pot it up in compost (you can generally put 3 or 4 cuttings in one pot). Water well and seal the pot in a clear plastic bag, which you should open every couple of days to let air in. Since these cuttings already have a bit of root, you can get a pleasingly high rate of success with this task!
GARDENING SHORTS
Herbs like marjoram can be lifted and divided now.I love this aromatic and bee-beloved herb which grows into a large sprawling mass. Every three years or so, I dig it up, compost the inner bit, and replant the outer edges of the clump.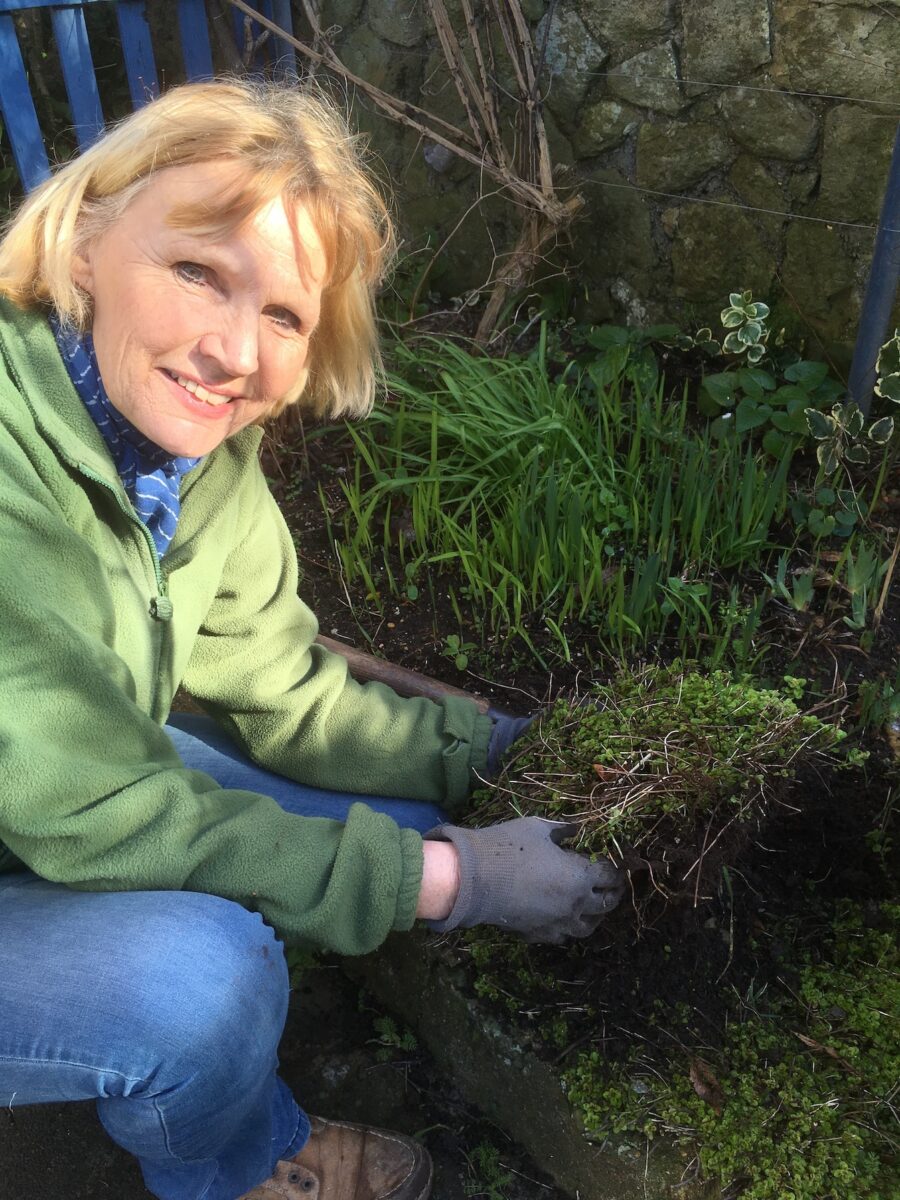 Make sure all your plant supports are ready to go, and make some more cheaply, using steel rods from a builder's merchant. I show you how in an earlier blog.
Start shallots in modules inside for a couple of weeks to develop a few roots before planting them out in a sunny bit of the veg patch. I find it stops the pesky birds from yanking them out of the ground – hoping to use their papery tops for nest-material, I think!
NB If you're not already a subscriber and you'd like a bit more gardening chitchat from the3growbags, please type your email address here and we'll send you a new post every Saturday morning.