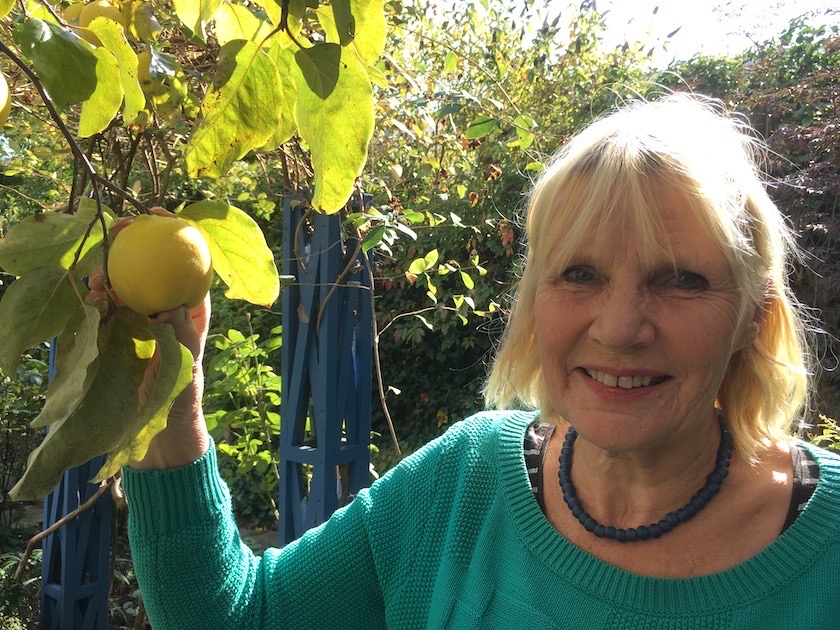 Right, so our gardens and outdoor spaces have comforted us through March, April, May, June, July, August and September of this ghastly year, and now they HAVE to help us through the cold, damp months as well.
Stop watching the news for a while and immerse yourself in tasks like compost-turning, planting garlic or taking grapevine-cuttings……………….
Caring for compost
Regular readers will know that I do like my compost! We have been talking about the R-word since March – well, making compost is one of the ultimate expressions of another R word (one of the most important of the last two decades, certainly) – Re-cycling!
The plants don't need those dead flowers, brown leaves, mowings and prunings, and you don't need those dying bedding plants, ripped-up bits of newspaper and cardboard, veg peelings and annual weeds. But those things are all still full of goodies that are released when they have rotted down. You end up with a sweet-smelling soil-like material that's just brilliant mixed in with your garden earth, as a layer on top of the earth ('mulch'), or mixed with sand and loam for potting purposes. All with stuff that wasn't needed!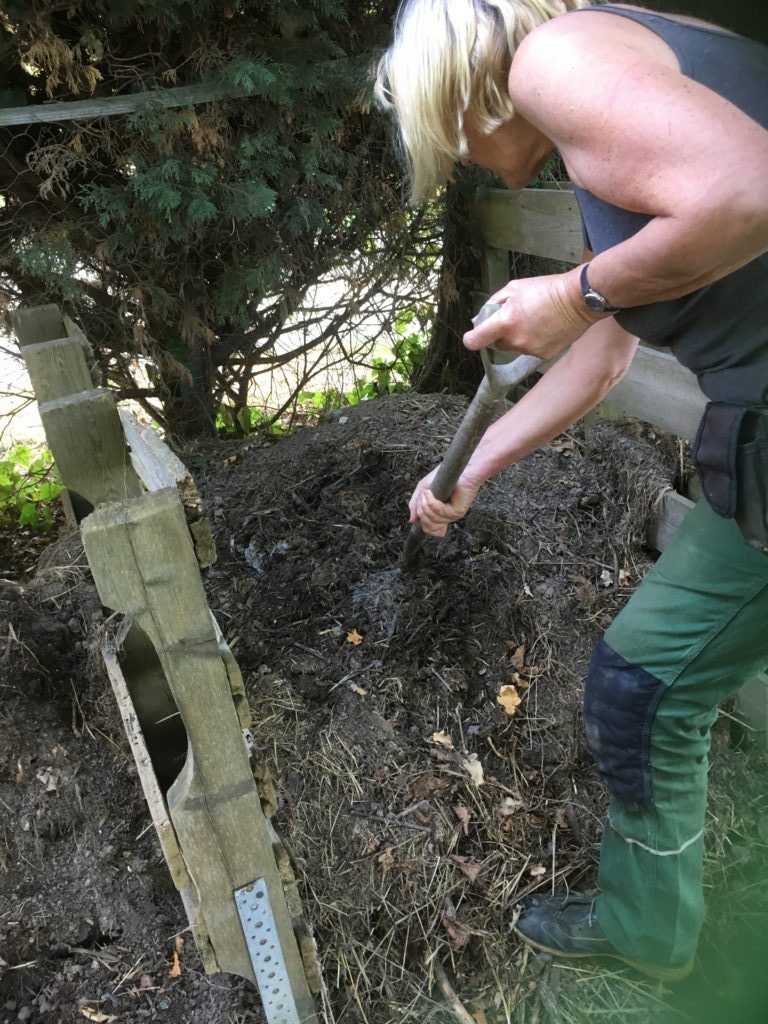 Add these ingredients to your heap in smallish doses rather than big wodges, mixing as you go. At this time of year I like to turn the whole heap over – this evens out the material and moisture, but most importantly, it gets air into the heap which really helps the decomposition process. If you leave this job to any later in the year, you risk disturbing hibernating hedgehogs, toads and slow-worms etc. and that is NOT ON.
Grape-vine cuttings
I expect you'll have heard of the youngest Growbag sister's fondness for vino (as a change from champagne cocktails). I recently gave her some boxes of plants for the garden of her new house in the Highlands, all grown from seeds, cuttings or divisions. Amongst them was a rooted cutting of the the grape vine I grow called 'Siguerrebe'. You should have seen how her eyes lit up when she saw that! Within a minute, she was planning where to grow it and how many bottles she could reasonably expect to harvest in the first year….
I'd like her to think that it was a great gift that I had bestowed upon her, so would you mind NOT telling her how stupidly easy it is to take cuttings from a vine? If you haven't got one, go and ask for some twigs from a friend's vine. Here's what I did: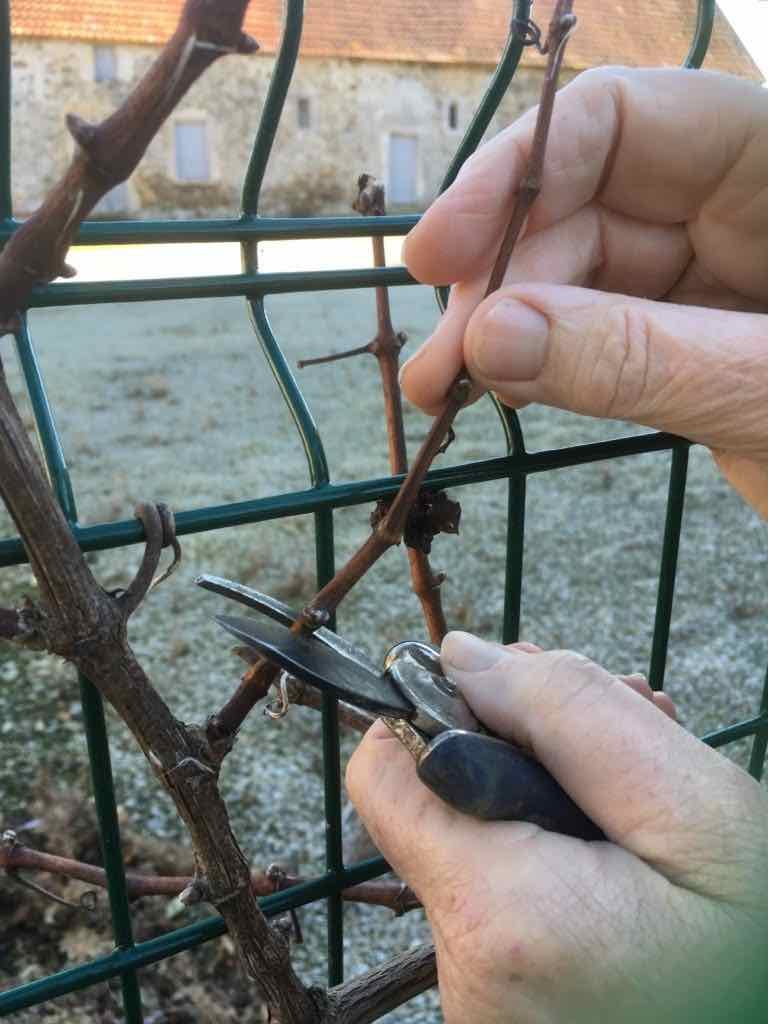 Last October, I cut off some long stems from the current season's growth. I snipped off the soft tips, and chopped the stems into 6″ (15 cm) lengths. I cut each one at the top at an angle just above a bud, and straight across the base below a pair of buds. I poked them into pots of compost and left them outside all winter. That's it. Most of the bits had developed roots by this spring. Job done, sister well-impressed and now owing me one. Cheers!
Jam today
So much of gardening is about pleasure-deferred: sow seeds now for flowers next summer, deadhead your roses to encourage more blooms later, plant out your bulbs for a fab show next spring…………Now that is all very well (and you should definitely do all those things, by the way), but it seems to me that there has been WAY too much deferment going on this year – of almost every aspect of our old familiar lives, in fact. What we need is joy right now.
Let's allow plants to help us with that – for a minute, for an hour, for a day, it doesn't matter. Whether you have parkland or a window box, or just a spider-plant in the bathroom, take some time to study it, really look at the growing things in your care. Everyone's mental wellbeing has been sorely tested in 2020, and caring for a living thing is a soothing, restorative act in itself. Think about the miracle of stems and leaves, flowers and fruit, colour, texture and shape, even (or perhaps especially) in these cooling days of October.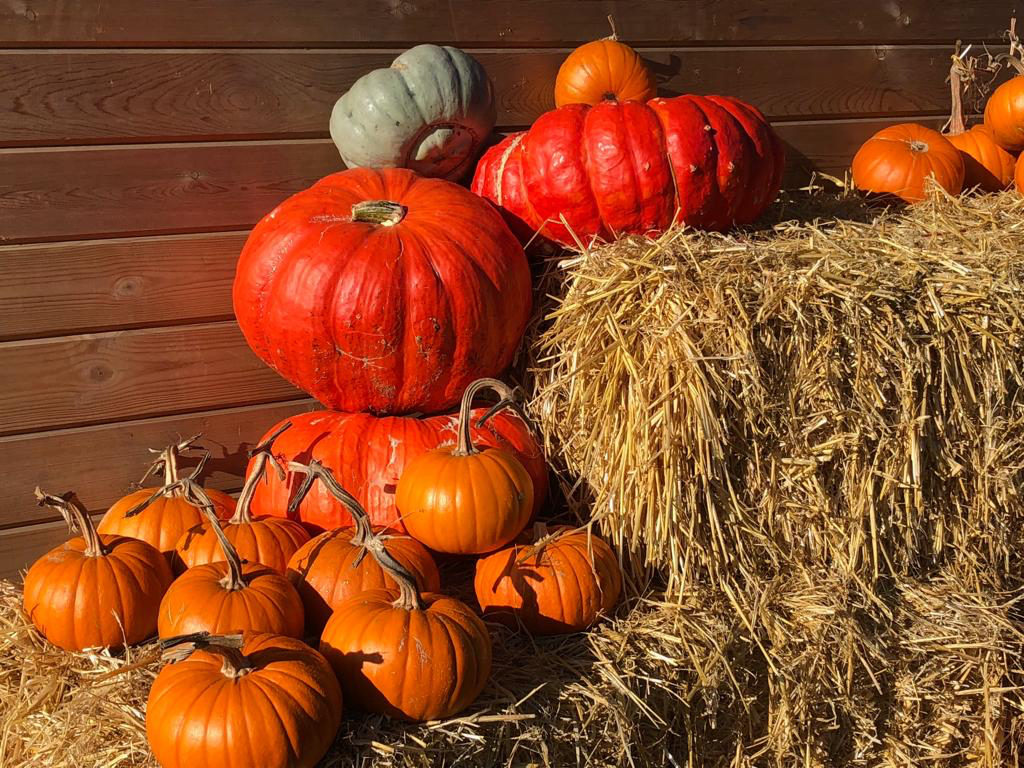 I was talking to a friend this morning who said that their family could be caught singing to the wonderful pumpkin they'd grown from seed for the first time this year (they'd named it Peter)……THAT'S what I'm talking about! Just look at the colour of the virginia creeper leaves in the feature photo today. It feels like the world is short of simple joyful wonder at the moment. Give plants a chance to provide it for you, and maybe stave off some of the dread and anxiety many of us are feeling at the moment.
At the very least, the effect should be longer-lasting than gin, as well as cheaper and less debilitating the following morning…………
Gardening Shorts
Pot up amaryllis bulbs now, standing each one half-in, half-out of a multi-purpose compost in a pot on a bright window-sill. Keep them moist but not soaking. Loose bulbs are usually bigger and flower better than those in the boxed kits.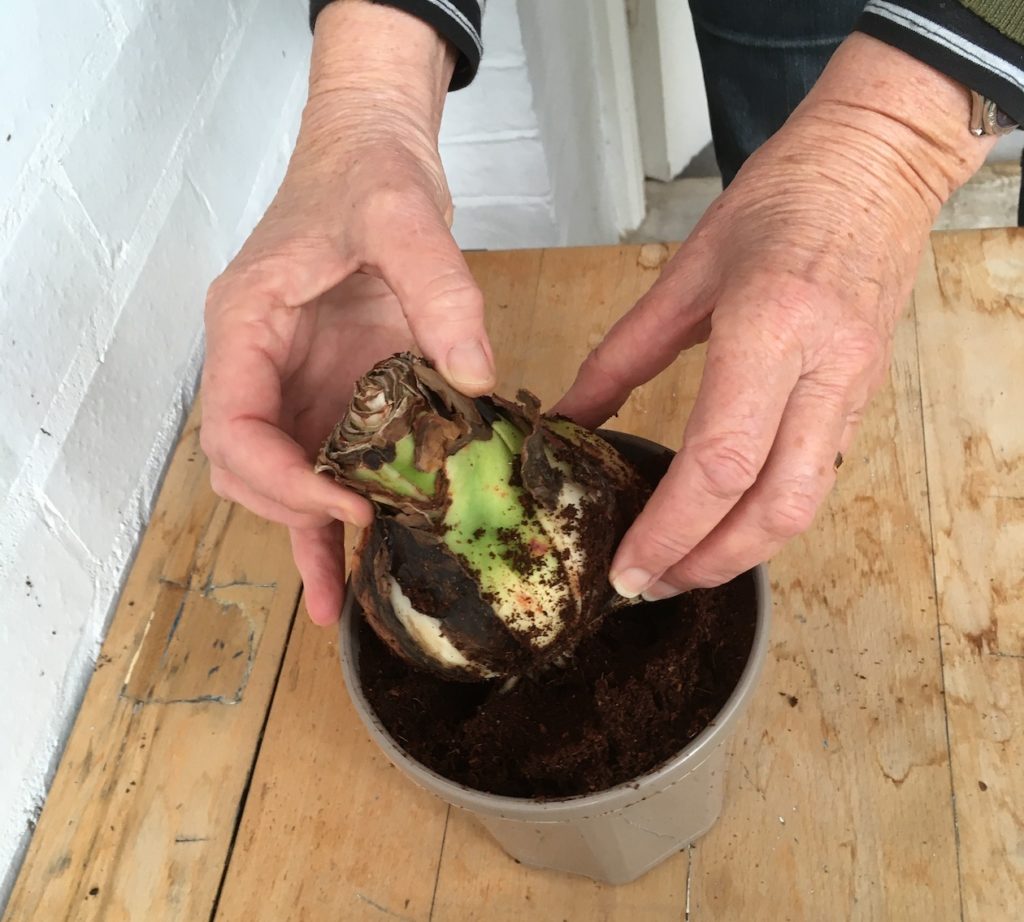 Plant garlic corms in October or November, as they need a period of cold before springing into action ready for harvest early next summer.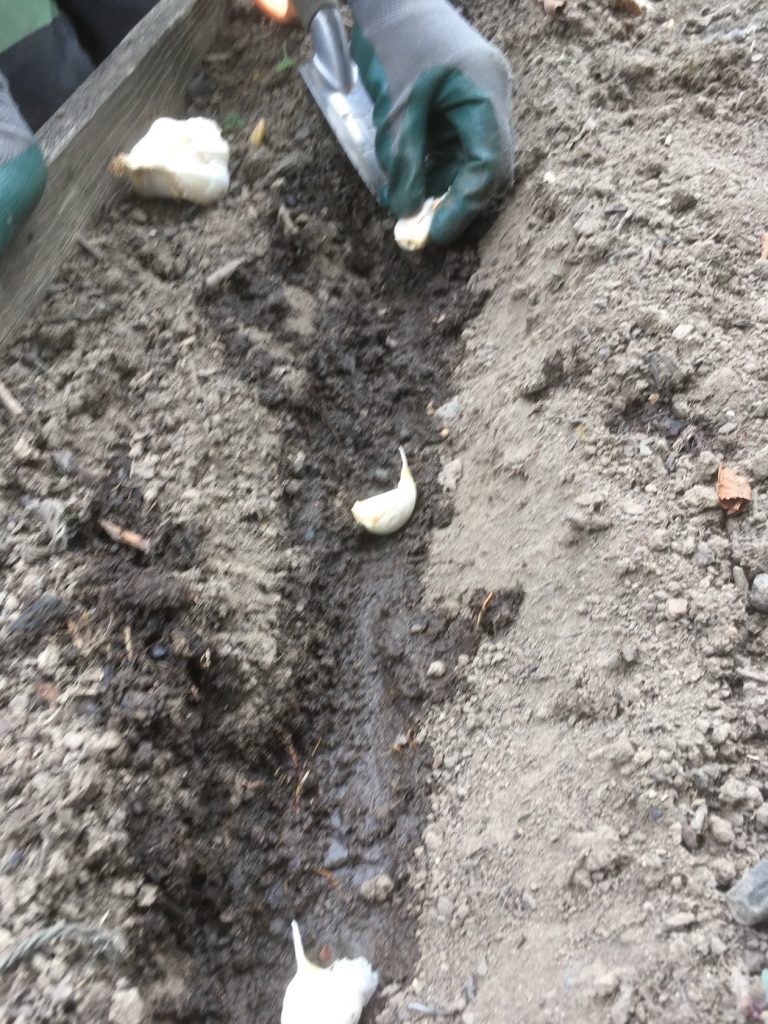 Give the lawn some love – repair bald patches, keep cutting it if it's still growing but with the blades set high, and rake out dead grass and moss to encourage new growth. Try to keep it clear of fallen leaves. Spiking it will help if areas have become compacted, and will improve drainage if we get another wet winter.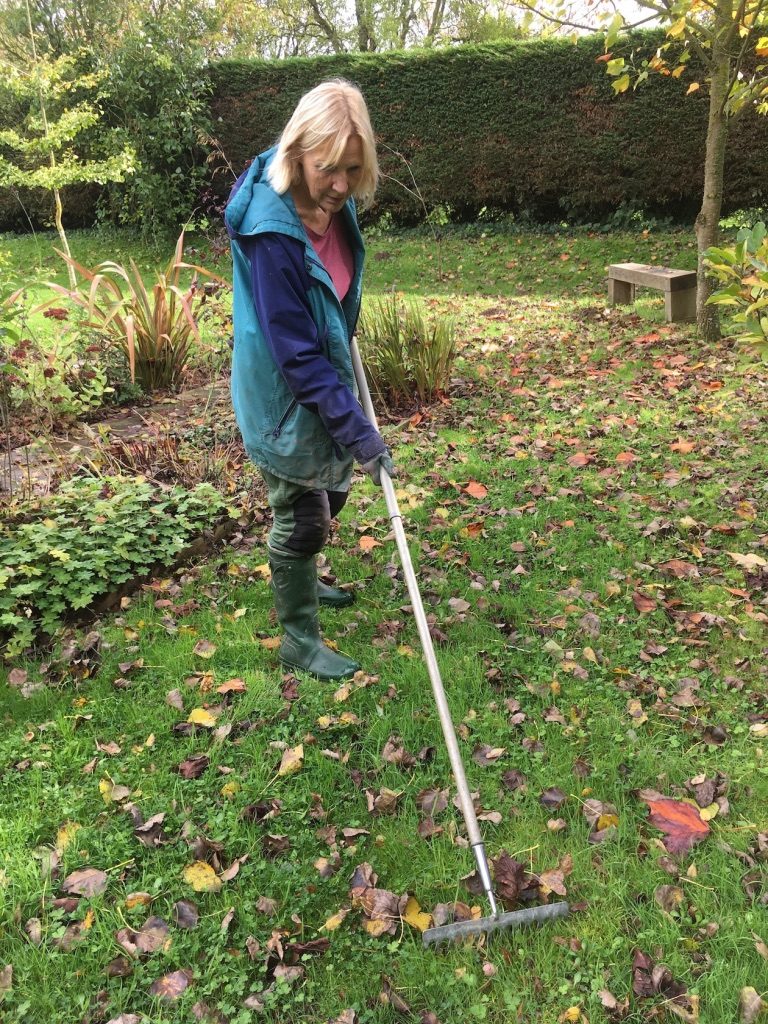 NB: If you'd like some more gardening chit-chat from the 3growbags, just enter your email address here and well send you a new post every Saturday morning
MORE NB: Last week we asked for your recommendations of good independent nurseries – WOW, what a lot of fabulous suggestions! We've really enjoyed visiting their websites – such tempting stocklists! Go on – you have a go!
Culberry Nursery – Littlehampton, West Sussex
Pelham Plants – Lewes, East Sussex (closed until March 2021)
Lime Cross Nursery – Hailsham East Sussex
How green Nursery – Hever, Kent (for trade customers)
Arvensis Perennials – Bradford on Avon – (for trade customers)
Jim Hillier – various garden centres in south of England
Derry Watkins Special Plants – Chippenham, Wiltshire
Deep dale – Bedfordshire (trees)
The Walled Garden – Saxmundham, Suffolk
Woottens of Wenhaston – Wenhaston, Suffolk
The Plant Specialist – Great Missenden, Bucks.
Swallows Nursery – Mixbury, Oxfordshire
Wildegoose Nursery – Shropshire (Home of Bouts Violas)
J W Stone & Sons – Lambley, Nottinghamshire
Woodthorpe Park Plant Shop – Nottingham (taking orders for Christmas trees!)
Corachie Clematis – Argyll, Scotland
Elizabeth MacGregor's Garden – Kirkcudbright, Scotland
Cally Gardens – Gatehouse of Fleet, Scotland