So what will the gardening trends be in 2019? E and I have been in Scotland with Caroline this week which gave us all a chance to review some of the pundits predictions on what's hot for 2019.
Gardens resistant to climate extremes. We really do need to prepare for climate Armageddon, but we're not sure what sort. Caroline took us to a lecture organised by the Royal Caledonian Horticultural Society at the Edinburgh Botanic Garden on the native plants of the '….stans' – Kurdistan, Turkmenistan etc where temperatures can fluctuate between plus 40 and minus 40 (yes it was quite highbrow for Caroline).
I was struck by how many of these plants were bulbs, or had very deep tap roots, so they could ride out the extremes of hot and cold underground and then just pop up when the conditions were favourable. There's a lesson for us all here and if your garden is vulnerable to freezing or baking put in some of the stoical and long-lived botanical tulips that come from these rugged inhospitable areas such as Tulipa tarda, T. linaria  or, my favourite, the very pretty T. clusiana. Parkers' stock a good variety of it called 'Peppermintstick' which comes up  year after year at the front of my gravel garden.
Houseplants. Apparently millennials have taken to indoor gardening but luckily we oldies are ahead of the game on this and I have already installed a series of mini swamps on my kitchen windowsill utilising trendy Kilner jars, sphagnum moss and avante garde  carnivorous plants.  Nepenthes (or monkey cups, whose bulbous pitchers dangle down on short stems) work well. Tropical species such as  N.alata, or N.ventricosa for example, are happy indoors all year round, whereas Sarracenia, with straighter upward facing pitchers need a cold rest in the winter months.
Caroline clocked my successful indoor bog garden so at Christmas I gave her the raw materials, Kilner jar, bag of sphagnum, to create her own but alas, a sneak round her greenhouse yesterday revealed very little progress on the project…
Welcoming wildlife into the garden. We're all pretty savvy on the importance of plants for pollinators now, but what about habitat for our little insectivorous woodland friends; the wrens and the voles? Luckily Princess Kate and I are on the case. Kate is designing a Chelsea Flower Show garden on a woodland theme (who knew she was so talented?). The 'Back to Nature' garden will use wild planting and natural materials aimed at providing visitors with 'a sense of wonder and magic'. I thought 'snap' just the reaction I am expecting from my new stumpery, which as you all know is one of my key garden projects for 2019. However what I need to know is whether jack russells are considered to be wildlife as one of my personal gardening trends will be to make them less welcome in the garden (see our feature pic) and although she was popular on social media this week, the same trend will be applied to my cocker spaniel Jura.
Well it looks to me like the overriding vibe for this year is to:
Combine indoor and outdoor living. Small or large, a garden is being increasingly used as an extension of your home, where you relax at the end of a busy day.  There has been an explosion in the sale of outdoor sofas, for instance, and indeed my husband and I have just succumbed to the lure of lounging on fake rattan, while still being out in the air amid birdsong and flowers.
Table-top planters, pizza-ovens and garden-lights all increase the sense of a comfortable inside/outside refuge, whether you have surrounded your bower with scented climbers (my choice), a tropical paradise (very popular right now) or Zen-like austerity and formality (never quite understood that one myself.  You might as well be inside as far as I can see.)
I do understand that human beings are making the Earth far too light at night but we do love our little solar lights shaped like light bulbs with a solar panel at the top, and they were much-admired when the garden was open last year.
Obviously, this hunger for outdoor living might have been triggered by last summer's spectacular heat-fest. We might all be feeling a little damp and stupid come this July trying to brave out an al fresco supper party as a howling gale cools our vegan sausages and snuffs out the mood candles.  We'll see.  Our bracing two days in Caroline's garden on the Firth of Forth did make us wonder if garden rooms would really catch on in Scotland.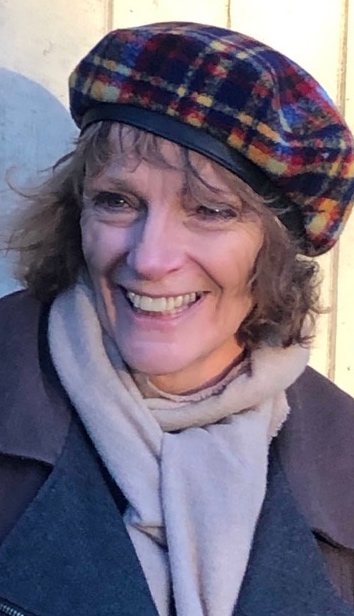 I can clear up that query…the answer is no. And there's even less likelihood of another newly tipped fad becoming popular – the creation of:
Teenage hang-outs in our gardens. WTF! if you'll pardon my acronym. How are your efforts to make adolescents get a job or even put the wheelie bin out, going to be helped by providing them with a 'fire-pit' and comfy sofas in your precious garden? I so don't think so.
You see, unlike my over-enthusiastic sisters, I think it's more important to dwell on what we won't be doing in the garden this year. A very brief online search reveals that hot tubs are set to become passé (a great relief to the six corpulent upper-thighs of the Growbags). The mini-fad for collecting garden gnomes has thankfully petered out as it dawns on people that kitsch garden gnomes are in fact just garden gnomes and that accumulating pointless 'stuff' is now as outmoded as eating meat or being one consistent gender.
Finally, and I was shaken by this, our British passion for dahlias is at risk of being outpaced by the popularity of salvias this year. I wouldn't have believed it had I not witnessed Elaine effectively bludgeon others to death to buy Hardy Plants' new salvia 'Kisses and Wishes' at the Chelsea Flower Show sell-off in May while happily by-passing the National Dahlia Collection on her way to the prosecco bar.
The times they are a-changing… what do you reckon we'll be seeing more (or less) of in gardens this year?
Louise's Great Plant this Month is beautiful, scented, tough and grows happily in your lawn or in a pot – go on …you're curious aren't you!
More NB If you're not already a subscriber and you'd like a bit more gardening chitchat from the3growbags, please type your email address here and we'll send you a new post every Saturday morning.