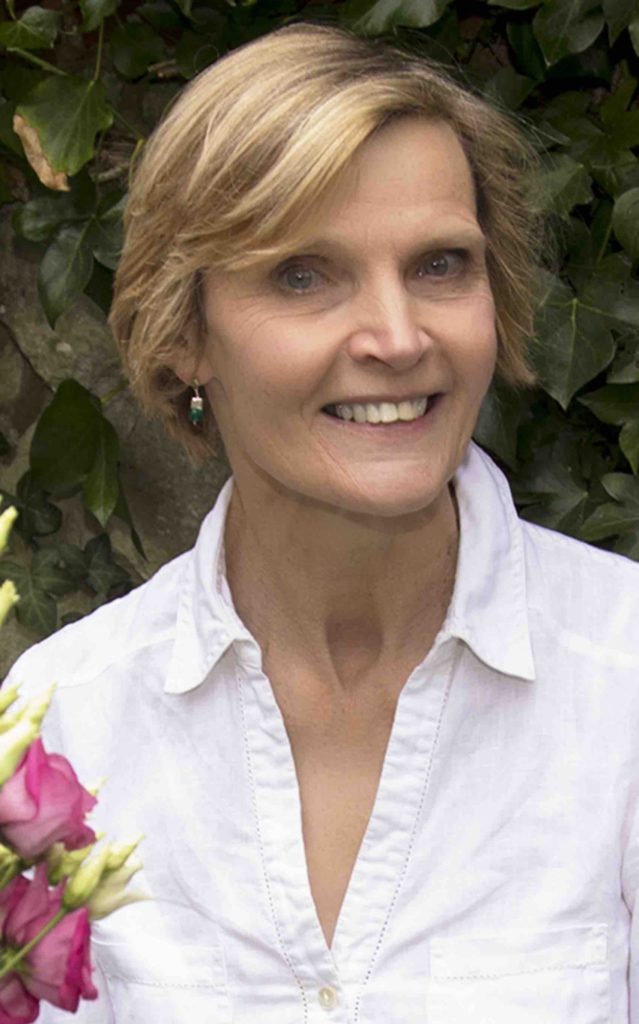 Caroline split up with her boyfriend when she was 20 and petulantly moved from Sussex to the Scottish Highlands. 'She'll be back' we thought but no, over four decades later she's asking for our advice on what to grow in the glasshouse attached to her new home north of Inverness (our feature pic).
Luckily for her this is my specialist subject, so she's in safe hands here.
Any sort of protection which increases the warmth and lessens the depth of frost in winter whether this be greenhouse, conservatory, sunny porch or polytunnel opens up new possibilities for the botanically curious amongst us. Stepping into Caroline's new glasshouse needs to feel like you are stepping off a plane (remember them?) into a foreign country.
At the moment it is the oleanders that are creating this summer holiday atmosphere with me. Grown from seed (Caroline will have to buy hers as fully formed plants as this sort of nurturing is beyond her skill set) I have two different flower types, one single and one double – both lovely.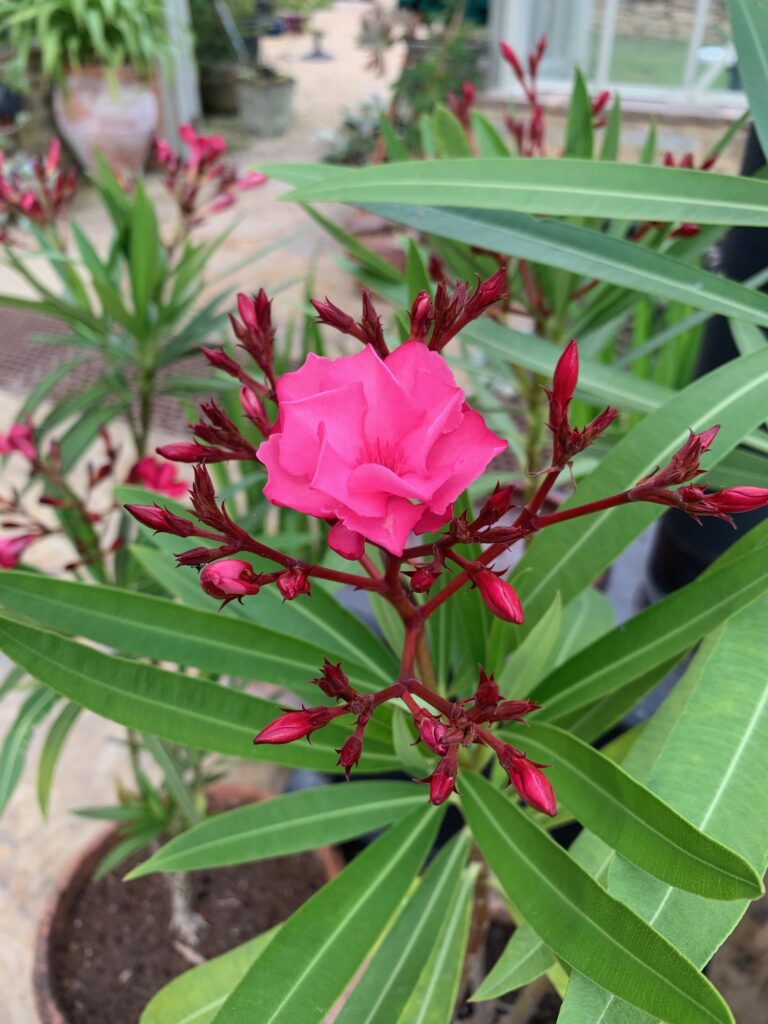 Another candidate would the frangipani tree, Plumeria rubra, whose exotic flowers and intoxicating scent would transport you back to that Portuguese taverna garden where you first saw it and smelt it. Frangipanis are properly tender and need more than a greenhouse to overwinter successfully so Caroline would need to bring it indoors onto a sunny windowsill over winter.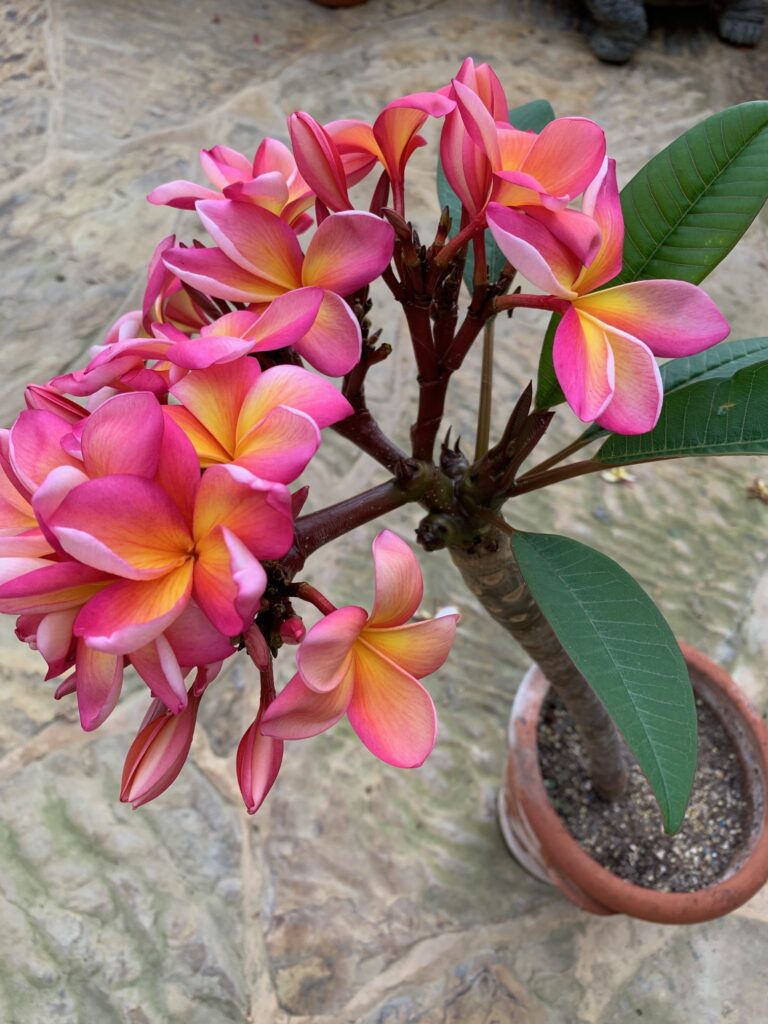 But hang on, this is Caroline we're talking about, so anything requiring ongoing maintenance may be at risk. Why doesn't she leave a planting hole next to an outside wall and train the rod of a grapevine up the walls and roof. Once it's settled in, it won't need watering or feeding as the root can roam freely into the soil in her garden. When the great estates used this method they would bury a dead donkey under the root ball to provide a lifetime's supply of blood and bonemeal. A great choice would be the strikingly beautiful Vitis vinifera 'Brant' that Louise told us about last year (link is at the end).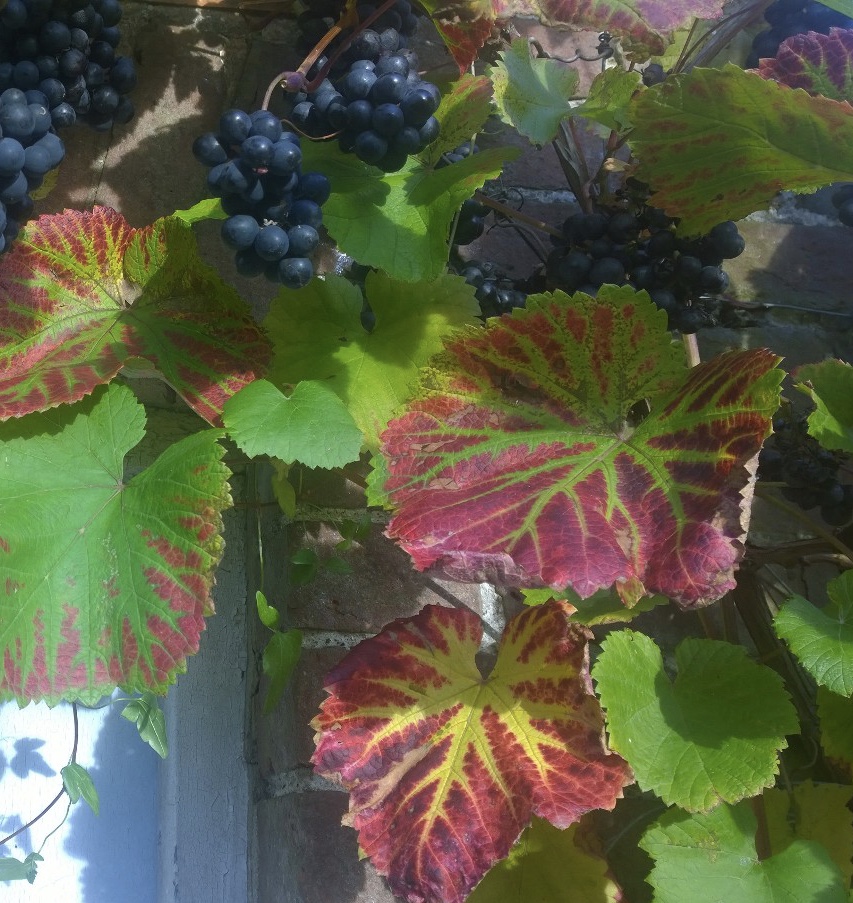 But vines still need pruning attention so for a truly low maintenance option she could go for an aeonium. There is a wide choice, from the deep purple and statuesque 'Zwartkop' to the charmingly rotund 'Blushing Beauty'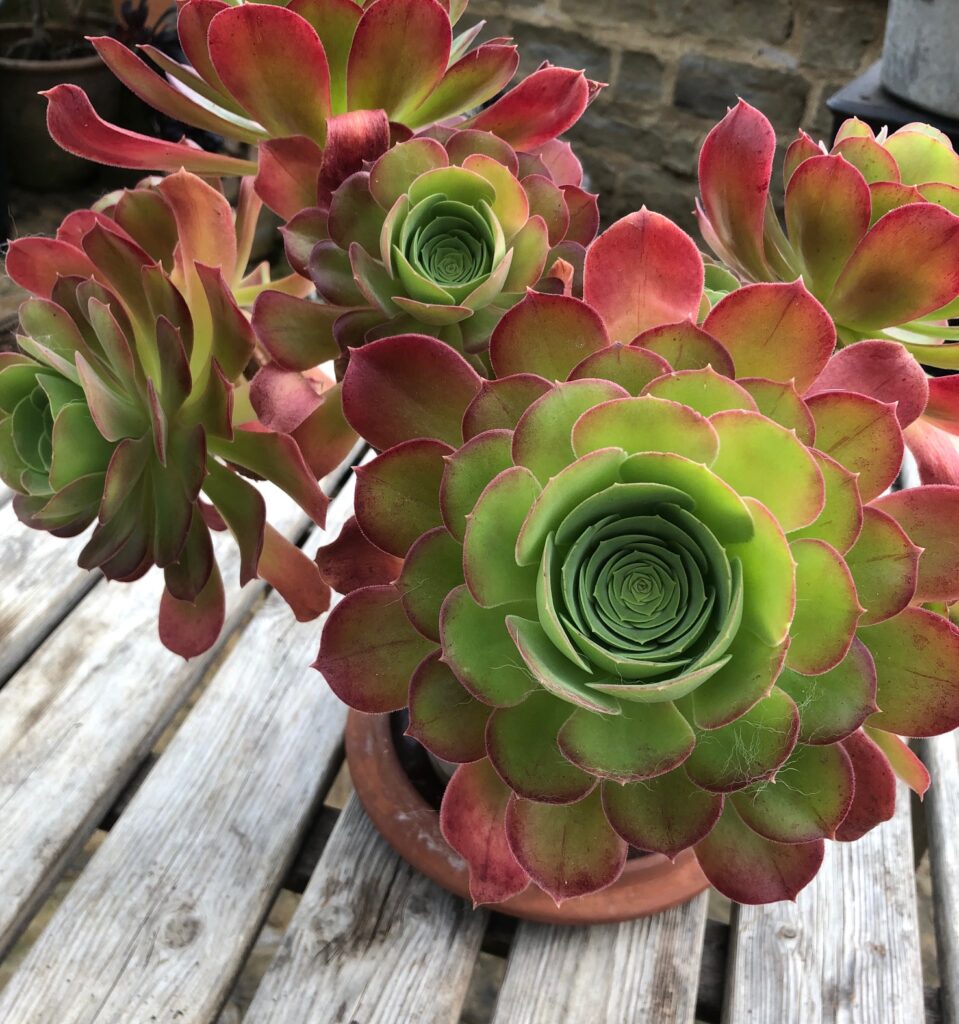 There are many more plants that Caroline could use to bring a cosmopolitan atmosphere to her glasshouse and I intend to direct her to my recent post on my Top 10 Conservatory Plants to read as homework, (again the link is at the end).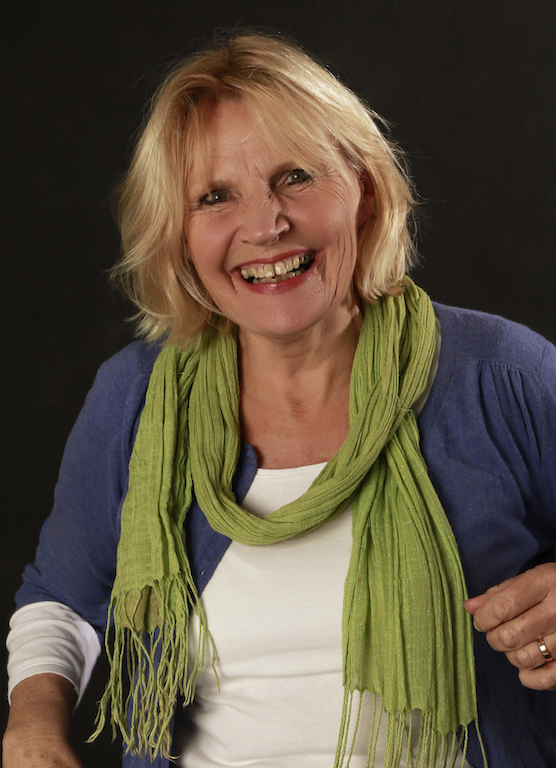 ---
Ok, so back to reality – Caroline's new glasshouse needs to be PRODUCTIVE, not full of the frillinesses (what a great word!) that Laura is recommending, for this precious space. I know just what Caroline should use it for because I've been giving the same advice to my friend Jayne – one of many people who've invested in a greenhouse this year.
Having a glasshouse is a fabulous way of being in command of your plants and use this power to your advantage by stuffing it full of veg plants that are termed 'warm-season' , and are therefore more demanding to grow outside than inside, generally speaking.
So, what to go for? Tomatoes are an obvious choice and I, like Monty the Don as it turns out, can't be without 'Gardener's Delight', though 'Sungold' is delish too. Cucumbers, of course – my fave at the moment is the petite 'Beth Alpha' (don't get me wrong, the plants are huge, but the fruits are only 6″ long – what a crop we had last year from just three plants!)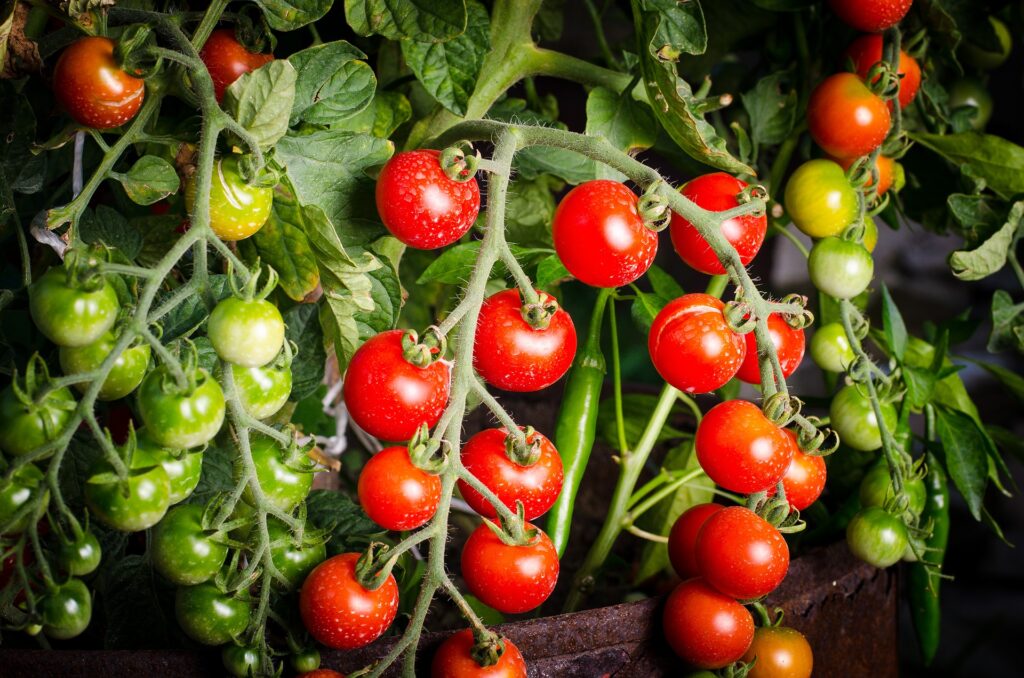 Then Caroline must have peppers and chillies, which can look decorative too and jolly up your glasshouse a tad. Do be aware though that some peppers, like 'Padron' for instance, can turn into stonking great plants if they're happy – give them space! Next, she'll need aubergines, cantaloupe melons, strawberries, grapes………I grow lettuces and leafy salads as well, all tucked in amongst the other things.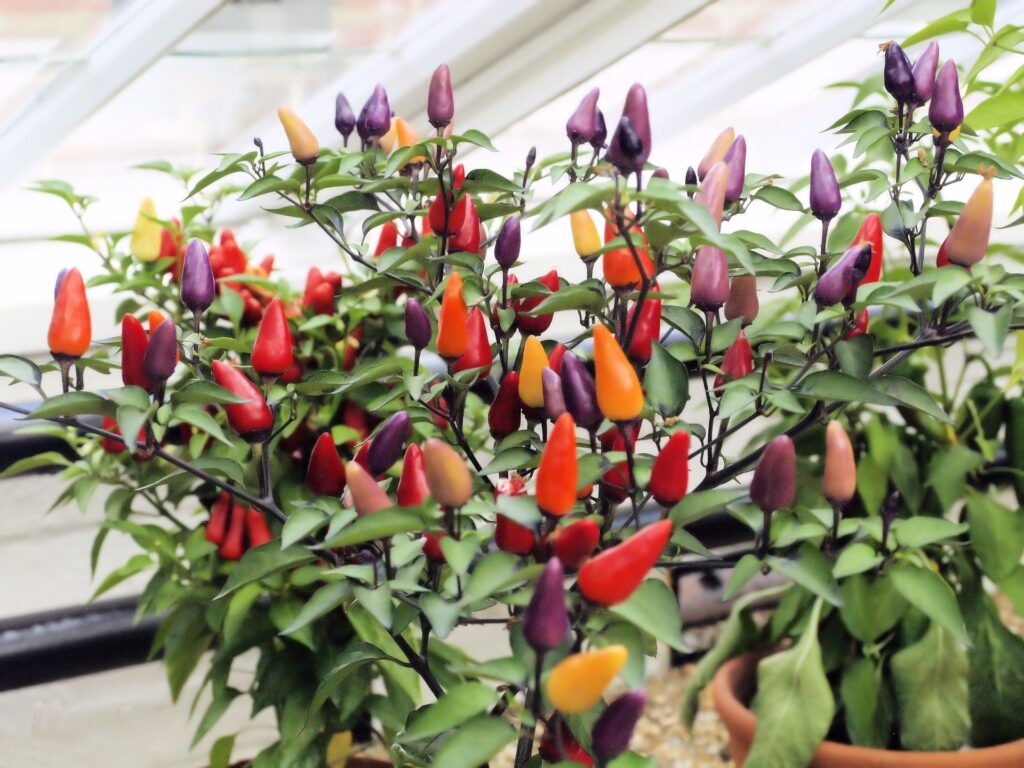 Can I hear you moaning that it would be a very dull place in winter? No, no, it should be full of trays of autumn-sown sweetpeas, pansies, Ammi majus, euphorbias, salvias, spring cabbages, spinach, winter salads, oriental greens………..
I'm telling you now, to hell with fancy pelargoniums, orchids, succulents and pitcher plants – a glasshouse needs to be a working-house. Caroline might have visions of flicking through magazines, sipping gin in there, but tending to all those crops will keep her much too busy……….
---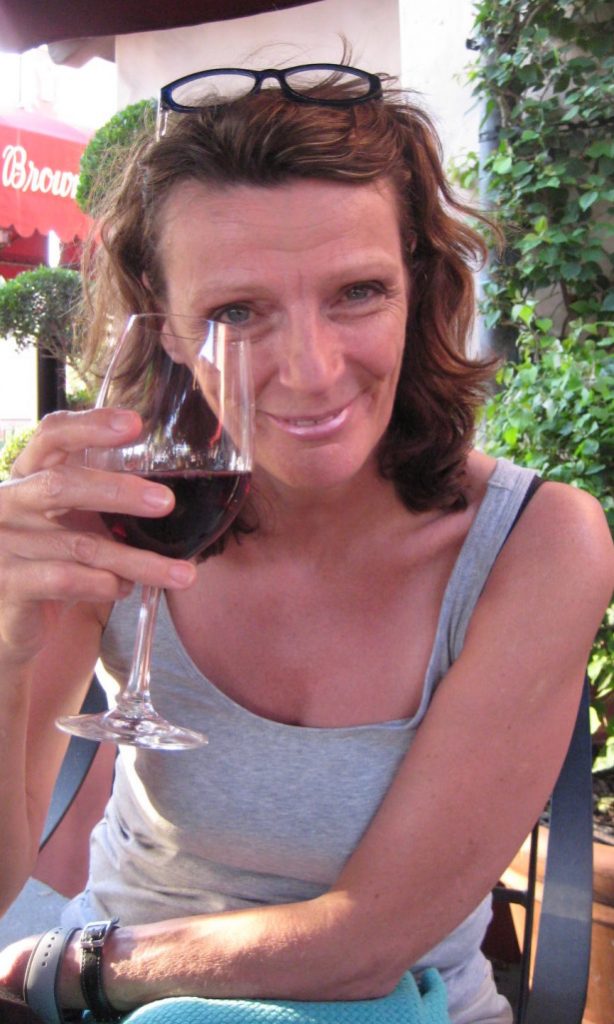 I'm starting to regret getting this glasshouse already (not really). Its role is to be a venue for eating and drinking plus nodding off in between. So I have no intention of a/ growing anything tricky b/ going into mass vegetable production.
I've kicked things off by acquiring a big table for lunches, two old armchairs and some fairy lights.
I do want to create that Greek Taverna feel in summer so a grapevine is essential but really, drilling of holes in the wall and planting outside? I'm sure I heard Bob Flowerdew confide on 'Gardener's Question Time' that grapevines grow very well and possibly better in the greenhouse in a pot. No dark arts required actually Laura.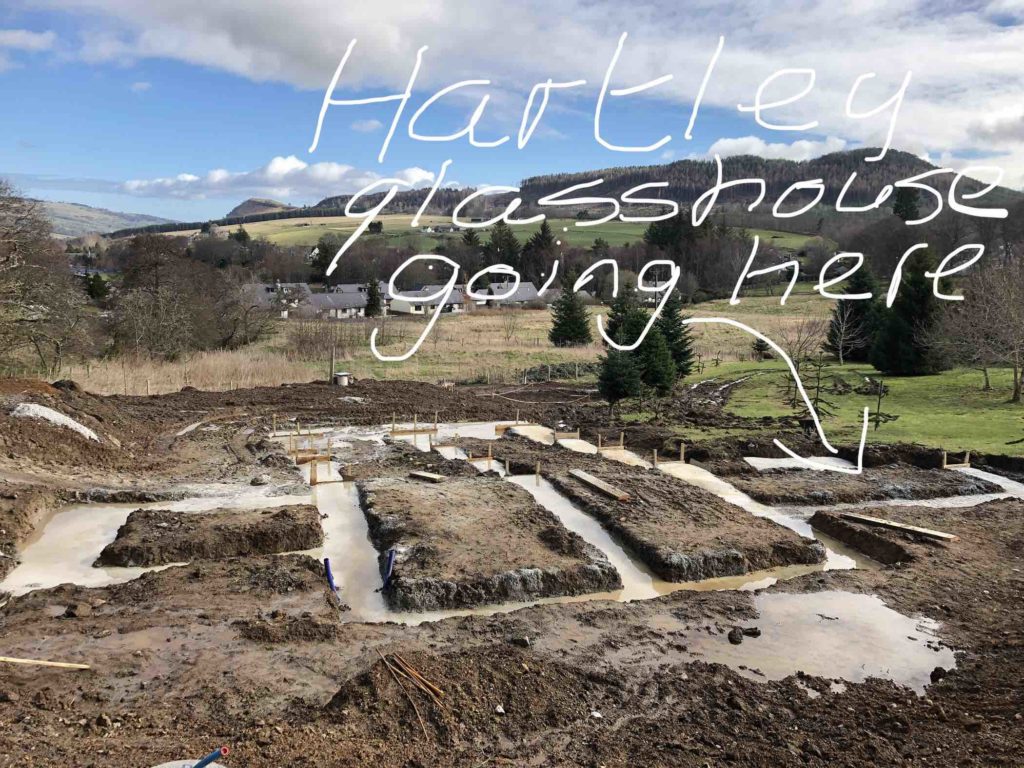 Yes, of course I'll be having a bash at seed and propagation projects – under instruction no doubt – but the focus will be on supporting my lemon and lime trees to produce the necessary for lunchtime drinkies (luckily this citrus lime my daughter bought me for Christmas from GardeningExpress seems to be 'on message' here).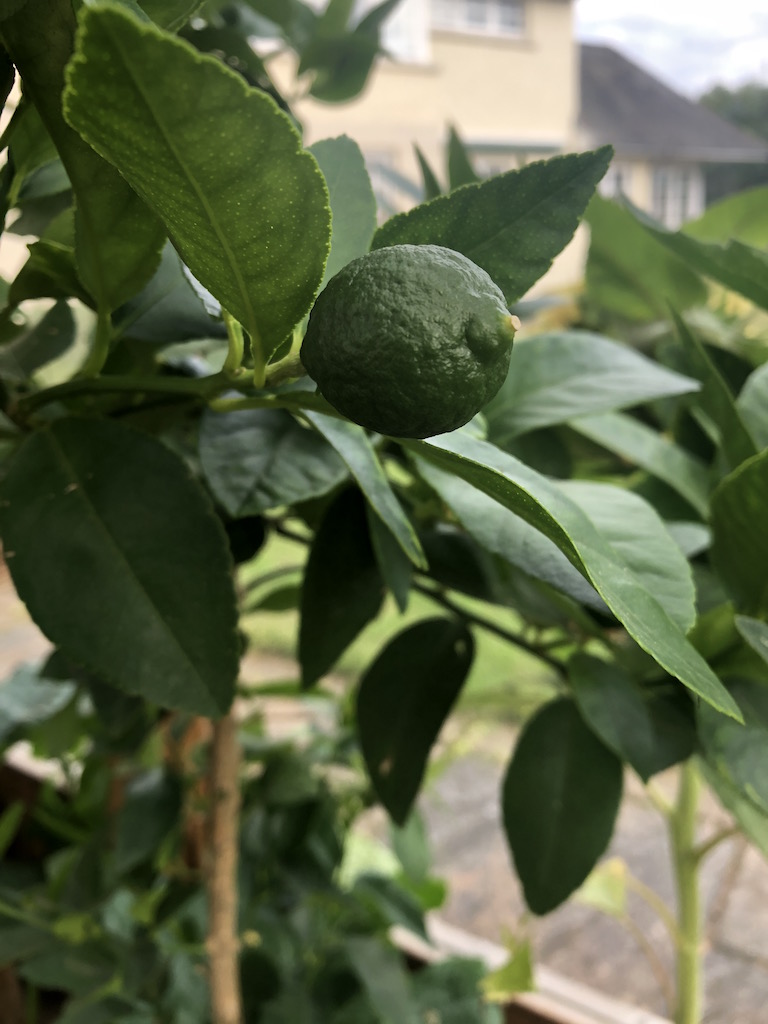 First off, I'll be down to Dobbies to get a couple of stephanotis to fill the air with their wonderful scent. I hope they brace themselves for the Scottish winter though. They don't like it below +10 degrees so despite the greenhouse, they may be hoping for another bout of petulance and a move back south.

Meanwhile Louise's Great Plant of the Month is definitely getting some cosseting, but boy does it deserve it…click on the box below to find out why.
Grapevine Vitis vinifera 'Brant'
NB If you'd like a bit more gardening chit-chat from us do enter your email address here and we'll send you a new post every Saturday morning