That glorious phrase 'hope springs eternal' lies at the heart of every gardener's planning.  A tricky sentiment with the current  political shenanigans, but when the bulb catalogues come thudding on to the doormat ….oh boy! Your mind can go soaring again imagining sheets of glistening crocuses, pools of dancing daffodils, acres of bright tulips……
I have perfected a technique over the years for dealing with these luscious brochures – I wonder if you do something similar? I go through the catalogue once and tick everything I like the look of (usually hundreds of things).  Then I go through it again and actually make a written list of the ticked ones that still appeal on a second look (rather fewer).
The next stage of the process is that I leave that list for several days before I go back to it, which is when I ask myself some important questions:
Where would I plant them?
How will I stop mice and squirrels eating them?
How will I avoid slicing them in half if they are planted in a border rather than naturalised in grass?
How many will still be able to flower the following year (a very pertinent question when it comes to tulips)?
What happens when I can't afford my round in the pub because I've spent all my dosh on rare narcissi?
In other words, WHAT WAS I THINKING ?!
All those questions bring the list down to a sensible and modest size, and I usually end up ordering a few more small pale-flowered daffs that look so pretty in short grass, a couple of the species tulips like tarda or praestans, which I do find are reliably perennial, and a couple of packs of fabulous over-the-top tulips like 'Estella Rijnveld' or 'La Belle Époque' to grow in big pots with large mesh over the top to deter pests.
Lets assume that Laura will be scathing about my crowd-pleasers, but I might find a bit of agreement with Caroline, given her rather more TOWIE-approach to garden shopping………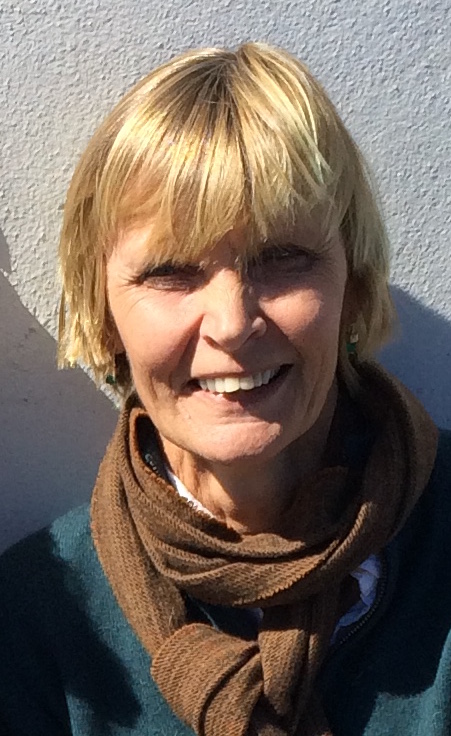 Urghhh I feel the same way about spring bulb catalogues turning up in August as I do about Christmas ones, all those fiddly little crocus and then pages of tulips. I'm sorry but there is something fundamentally wrong about tulips. What are we doing shipping over hundreds of over-fed bulbs from Holland only to be consigning them to the compost heap six months later?
If you are going to invest in something with presence in the spring garden why not make it a North American trillium. Yes the bulbs (rhizomes actually) are pricier than tulips but as the country will be going to hell in a handcart come the end of October, you may as well throw caution to the wind and splurge out on something that is going to last you a lifetime rather than a few weeks.
You could alternatively, as I did, grow them from seed, but this requires patience (which immediately rules out E and C both of whom have notoriously short attention spans) as, like  peony seeds, they require a double dormancy so won't germinate until spring 2021, by which time the UK may well have been sold to Donald Trump.
You could buy them as potted plants in spring but these will be fearsomely expensive and require a visit to a specialist plant fair (although with the above scenario we may be able to import them from America free of any trade tariff)
So best to buy them as bulbs online as soon as they come available but the window of opportunity is short, as they will not be lifted until they go fully dormant in early autumn and must then be swiftly despatched damp packed to prevent them drying out.
They have a reputation for being difficult to establish so you could start with a couple of the easier ones T. chloropetalum (our feature picture this week) is a lovely bold plant with mottled leaves and deep red flowers in early spring (did I mention that I grew my clump from seed….?).  T. grandiflorum is much the same but with white flowers that often fade to pink. Both of these are tough cookies who will put up with less than the usual trillium ideal of deep soil in dappled shade. Once the flowers have faded the trio of leaves need to be kept green for as long as possible which is tricky if you have planted them too close to greedy tree roots so a wall would be a better backdrop. Nothing worth having is ever easy but let's get behind Brexit, ditch the Dutch and throw our hand in with America instead.
So there, Monsieur Barnier!  It's all very well Laura coming over all Boudicea but in an obviously rare moment of concentration I recall gardening guru Fergus Garrett (Great Dixter Garden) tell our Royal Caledonian Gardening Society that the tulips most likely to flower well, year on year, are Tulipa Apeldoorn varieties. Where do they come from? The Netherlands!
So personally I'm all for persevering through the trade barriers to get these bad boys over here if it means slackers like me, who plant tulips and forget about them, can now be considered to be gardening sustainably – wey-hey!
And who on earth could be bothered with Laura's double dormancy trillium faff? Bulbs come in one self-sustaining lump, locked and loaded to do their stuff and although I'm prepared to admit my excitement over the bulb lasagne fad has evaporated after mine turned out a scraggy springtime mess (as predicted by my sisters),  I am RIGHT behind the nation's growing infatuation with allium bulbs.
I've just bought a whole load of Allium 'Purple Sensation' bulbs, one of the earliest to flower, and on a recent visit to Cambo Gardens in Fife, picked up a paper bag (note, not plastic) of Allium cernum. I haven't grown them before but when I saw their common name was 'ladies leek' I thought that, spelt differently, this could well be a Growbags' teatime topic in years to come.
NB Why plant just for the spring, when this smashing character will flower for you from April to October…Louise's Great Plant this Month.
[jetpack_subscription_form title="The3Growbags" subscribe_text="If you'd like to keep up to date with the3growbags gardening chit-chat just pop your email address in here" subscribe_button="and click!"]