QUIZ ANSWERS
ID Test
1.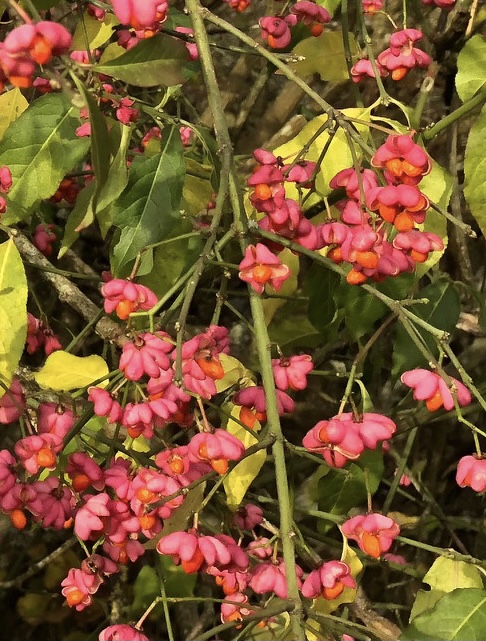 Answer: The spindle tree, Euonymus europaeus, whose pretty pink fruits have now split open to reveal the orange arils, the pulp-covered seeds. The pulp is a rich nutritious food source for blackbirds, and particularly, robins, although the seed itself is toxic and thus passes through birds gut intact. The spindle is so named as its dense wood was used to make household items such as clothes pegs and wool spindles.

2.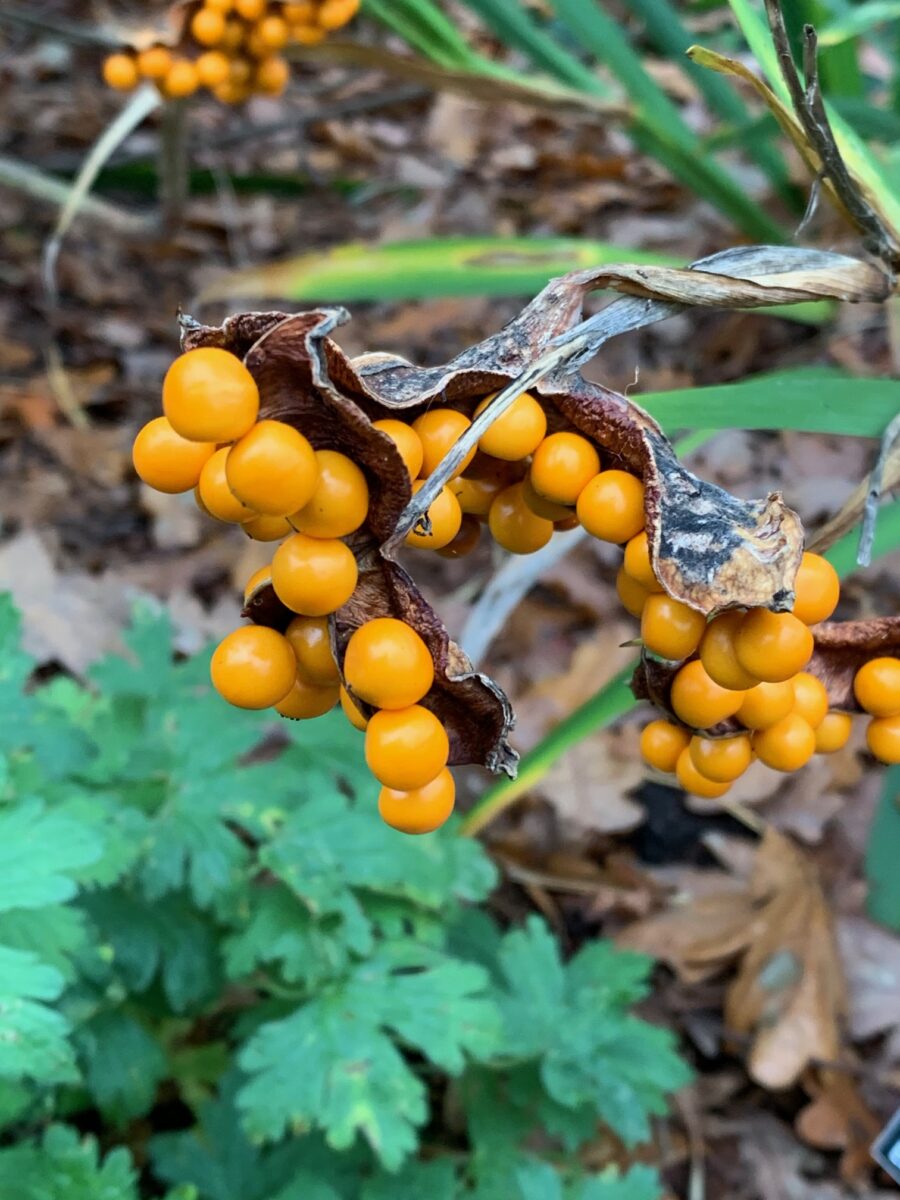 Answer: The stinking Gladwyn, a rather uncomplimentary name for the native Iris foetidissima, which has unremarkable flowers in early summer but splendid berries in papery seed pods at Christmas time. This specimen has particularly yellow berries, in comparison to the more usual deep orange, but I came across it in 'Bowles Corner' at RHS Wisley, an area devoted to the botanical curiosities so favoured by the eccentric plantsman Edward Augustus Bowles, so I wondered if this was a special form that he selected over the ordinary.
3.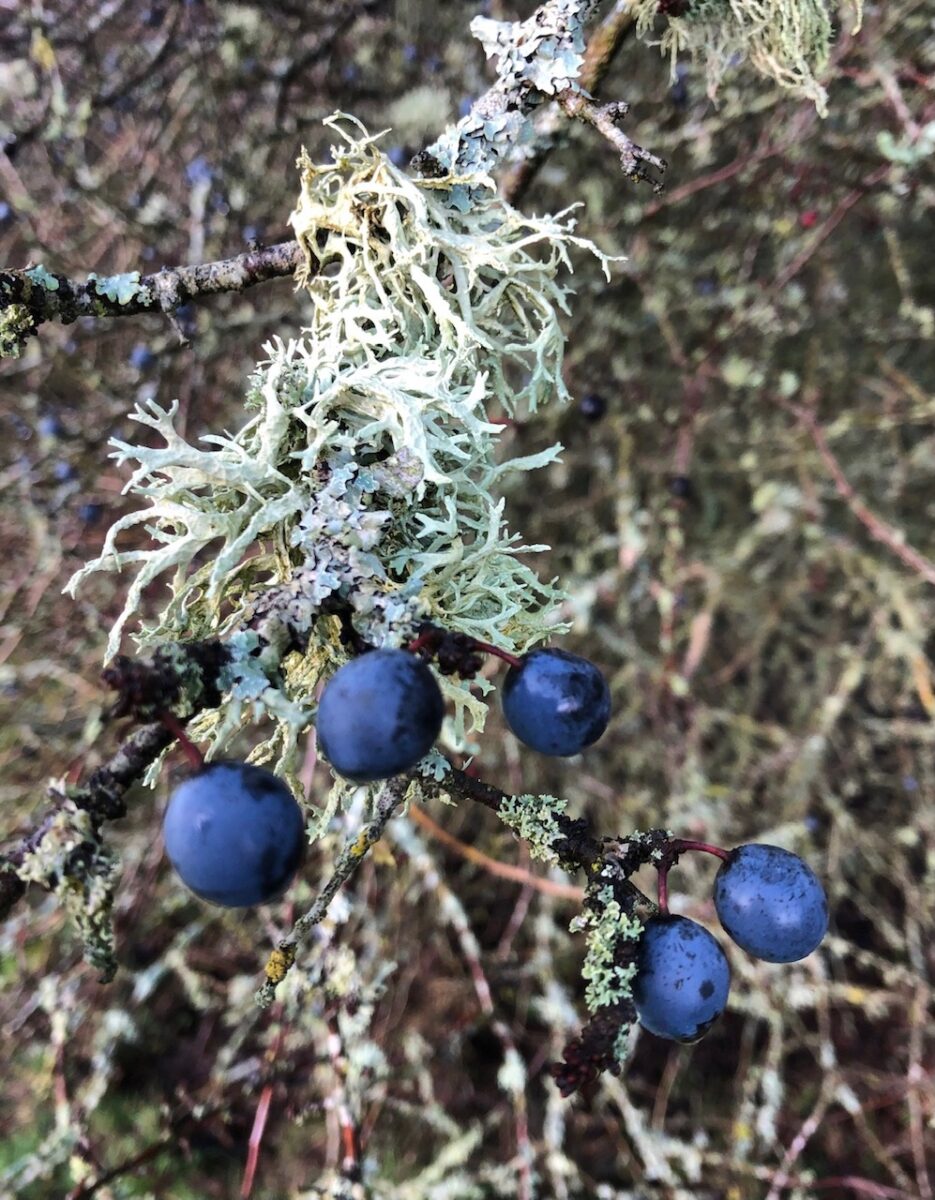 Answer: Blackthorn, Prunus spinosa. There are still a few late maturing sloes left on this stalwart countryside favourite. If you're making sloe gin, a little tip for dog owners – don't put the alcohol soaked sloes on your compost heap after you have decanted the gin. Last year Tim's labrador scoffed the lot, and ended up drunk and disorderly at the vets that evening…..
4.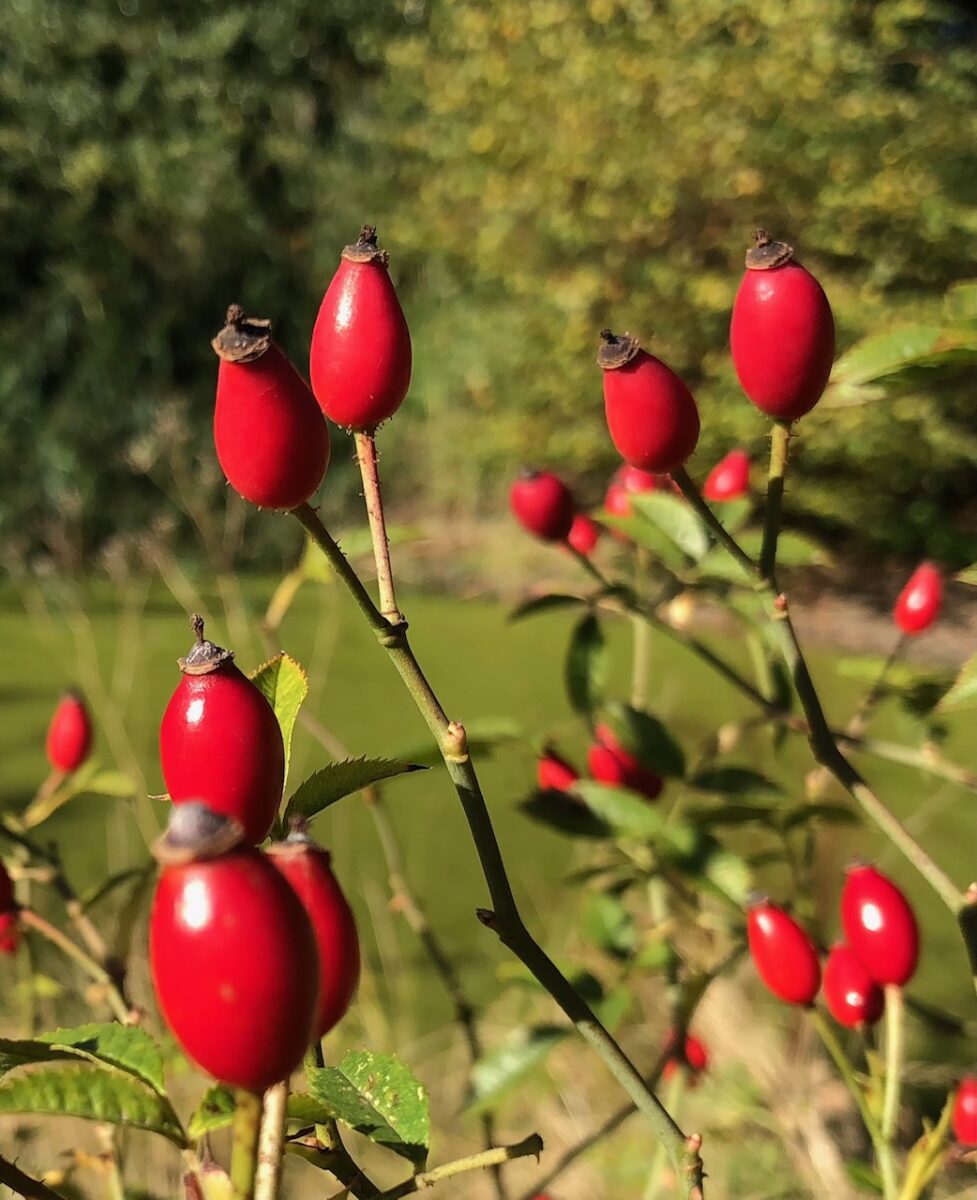 Answer: Dog rose, Rosa canina. Beautiful in early summer with striking hips in winter, this native rose has so much to offer. It's hips are some of the last to be taken by the birds, but fill a late winter food gap.
5.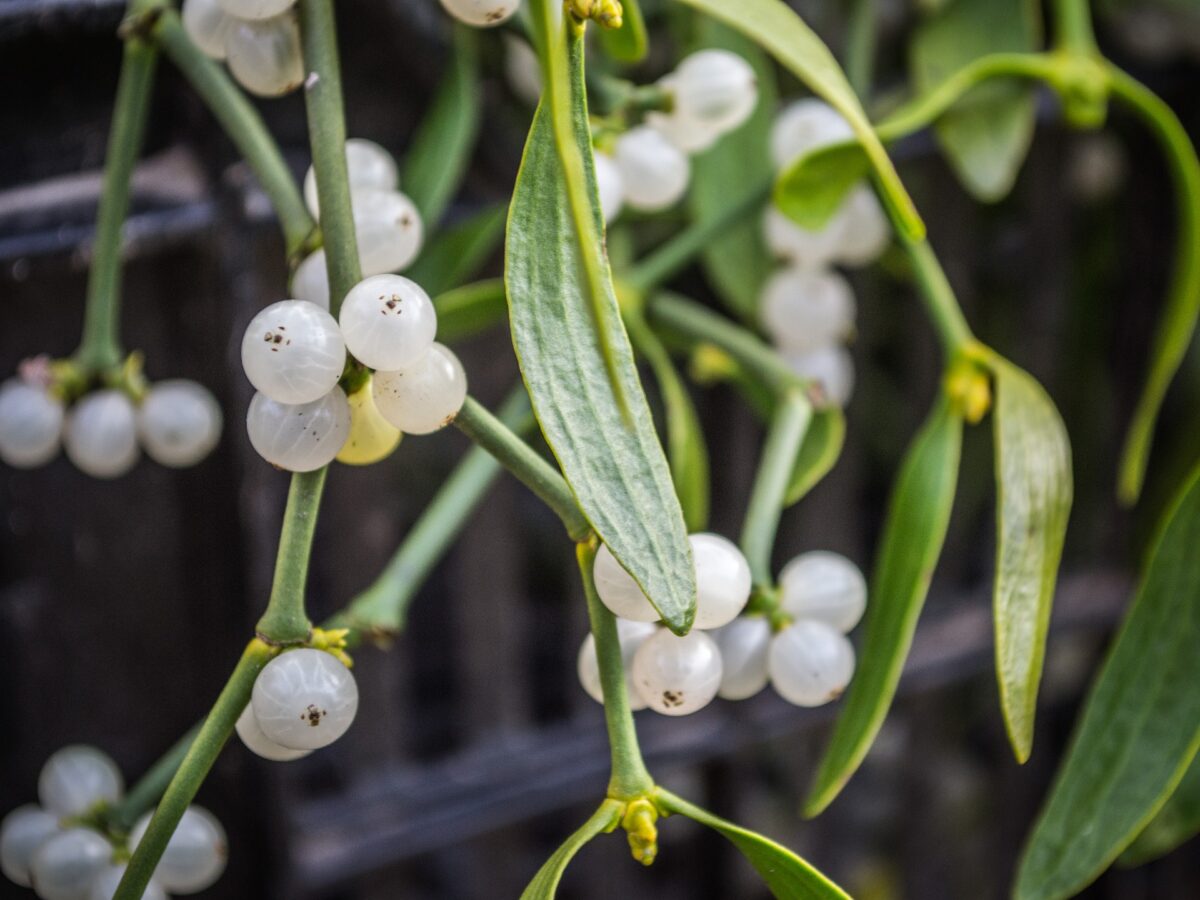 Answer: Mistletoe Viscum album. If you fancy a project you could beg some berries from a friend who already has an established clump later on in the winter, when the seeds appear as dark blobs inside the white berries. Elaine gave me some last year. I took off the outer skin and was left with a blob of pulp around the seed that could have given Sticks like Sh*t a run for its money.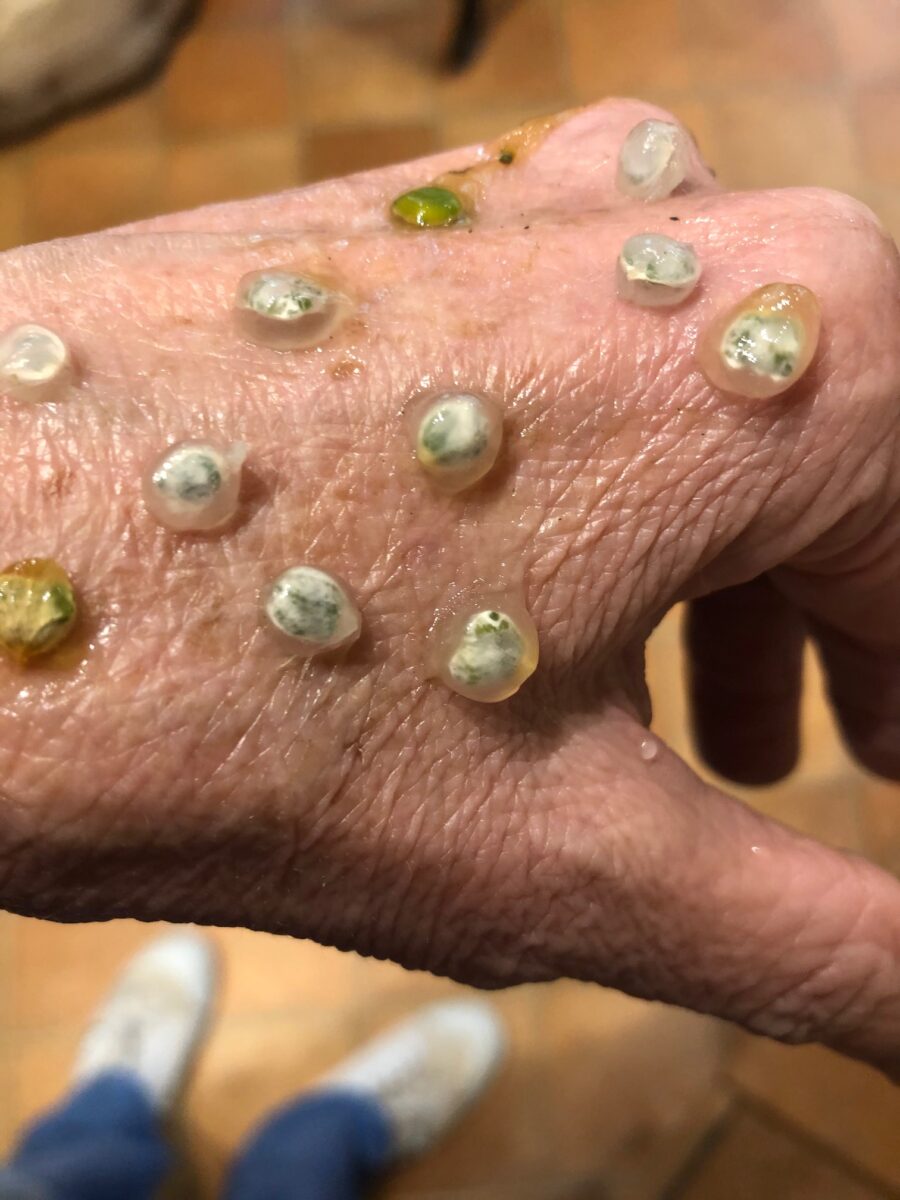 I smeared the berries onto the branches of some apple trees and hoped for the best ……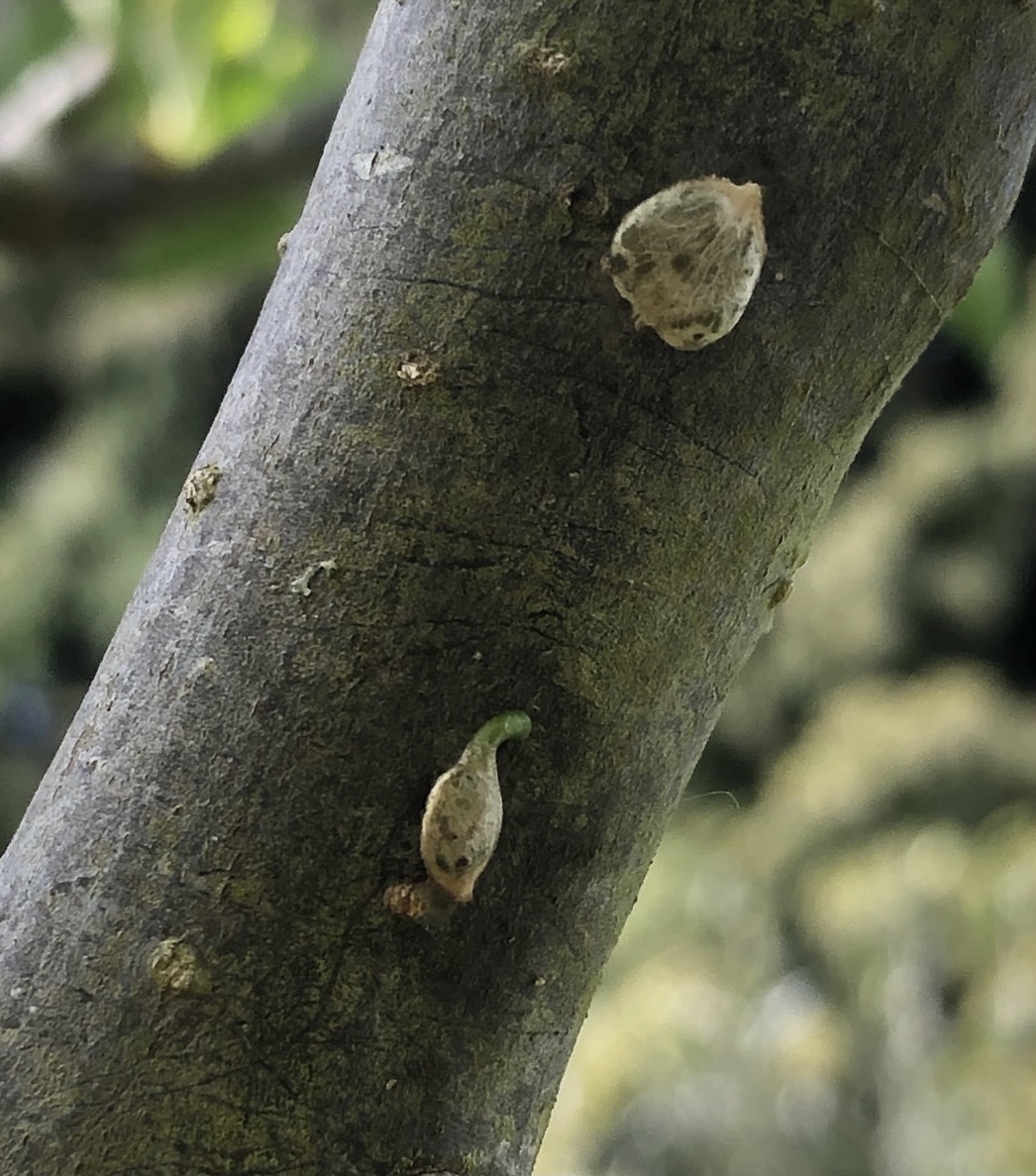 By May there were signs that something was stirring. Apparently it can be up to two years before any leaves appear, but I'm happy to wait.
A
LIME, RIME, RISE, ROSE
RAIN, RAID, RAND, WAND, WIND
BUGS, PUGS, PEGS, PEAS, PEAR
CORN, CORE, MORE, MARE, MACE
B
MISTLETOE
C
NEBUCHADNEZZAR II
GARDEN GNOMES (BLESS HIM!)
CHESHIRE
BUSY LIZZY
BELLADONNA
RHUBARB
D
BLENHEIM PALACE
LEVENS HALL
SISSINGHURST
STOURHEAD
GREAT DIXTER
ROYAL BOTANIC GARDEN, EDINBURGH