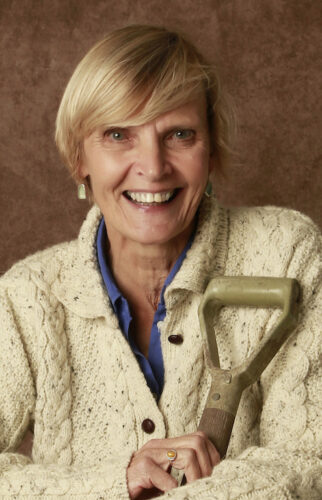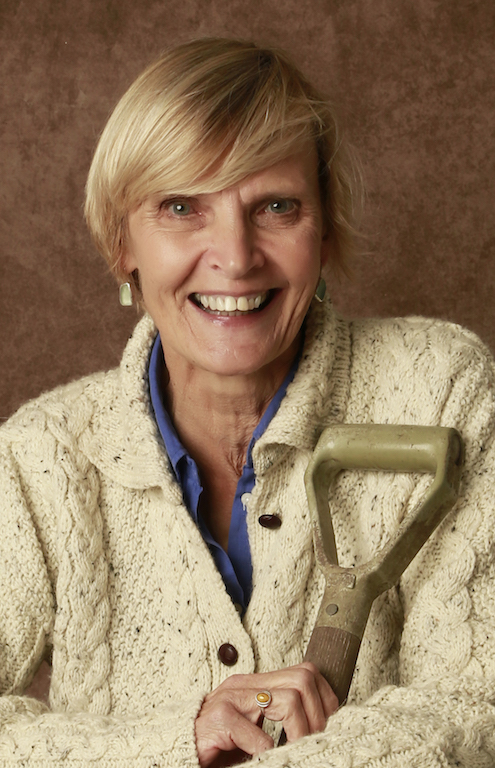 Outside the garden is still being battered by the return of 'the beast' but the days are lengthening and we can all indulge ourselves in a bit of remedial therapy by getting some new plants on the go.
Seeds of many northern hemisphere plants are best sown in autumn so the winter rain and cold can trigger a natural breaking of dormancy when longer days and warmth arrives, but annuals and plants from warmer climes should generally be sown in spring.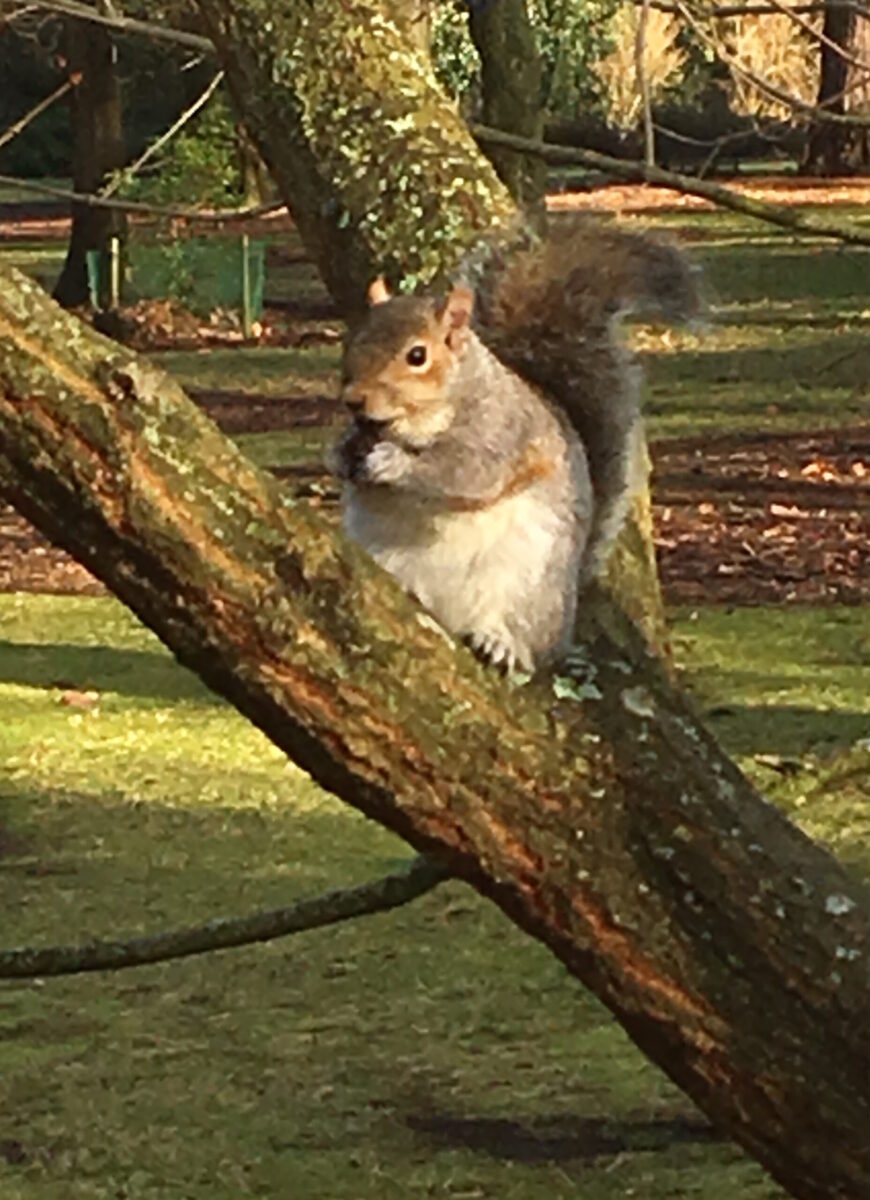 So in my case it's time to track down all those packets of seeds I've been hoarding over the last 12 months. Apparently a squirrel forgets the whereabouts of about 40% of the nuts it buries for the winter and so it is with me and packets of seeds.
I will have acquired these seeds by various routes: some will have been purchased in a fit of enthusiasm at flower shows, some will have come free with a garden magazine (the ones stuck to the front of Gardens Illustrated are always worth growing), some will have been given to me by kind friends and family (possibly Louise, have you seen her stunning 'Great Plant this month' – Cardamine quinquefolia), some I will have collected myself – stored in leaky paper bags with some illegible name scrawled on the front – and some obscure and wildly ambitious seeds would have been ordered online back in the dark days of winter mainly to cheer myself up.
Trouble is, I will have put each little cache of seed packets in a different location, some in the kitchen drawer, some in the fridge (as recommended by the millennium seed bank) some in the tin marked 'seeds' and some in peculiar locations which will not be discovered till August but clearly marked 'sow in March/April'.
I am also of an age when I will have largely forgotten which seeds I ordered or collected so this can be quite a surprise… either delight that I had remembered to collect some pods from my star legume 'Lord Anson's Pea' last summer, or exasperation that I must at some point have actually thought that growing eight foot Cardiocrinums from seed was a good idea…
---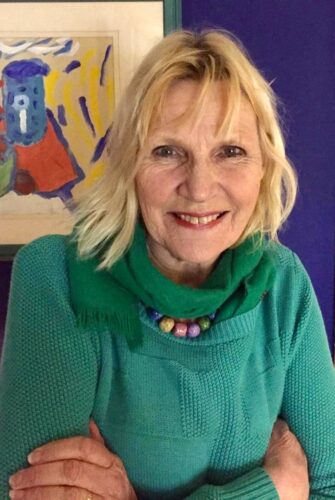 Hmm, a lot of what Laura says strikes an uncomfortable chord with me too – and probably lots of you! For instance, hands up how many of you have been browsing the gardening mags in a newsagents and have been totally unable to resist the one with the free seeds though you had had no previous intention to grow, say, gigantic sunflowers; frankly loathe the colour, and have no suitable place to plant them out. Think Humpty-Dumpty tempted by the all-day buffet, or Caroline in Oddbins.
I'm possibly a bit more organised than Laura, though not much. My shoe-boxes of alphabetically-stacked seed packets are full of daft things; as an illustration, I realise on rifling through them that I have a strange compulsion to acquire more and yet more weird varieties of digitalis (foxgloves) and calendula (marigolds – featured in our top photo) – will they ever get planted? Probably not, but still I dream and plan.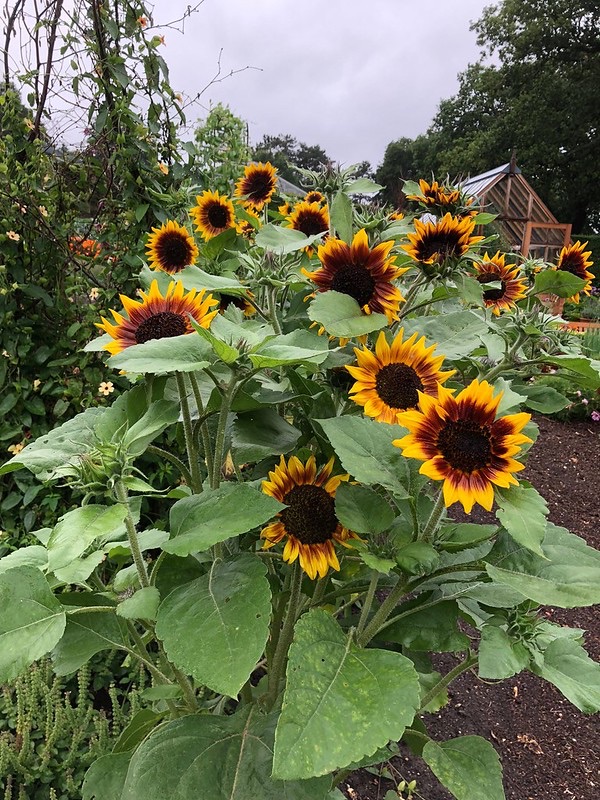 My usual policy each March is to sow my bread-and-butter annuals –Cosmos 'Purity', Sweetpeas, Tomatoes 'Gardeners Delight', Nicotiana sylvestris…..and then sow a few idiot-buys as well – just for the magic of it. You know that the packet will rabbit on about the fabulosity (Is that a word? Well, it should be) of the plant, and forget to mention that its seed needs to be soaked in yak's milk 5 times a day and vernalised (kept in the fridge) for 45 years (can I refer you to the video where Laura pretended to be sowing seeds but just soaked us in water while wielding a blunt pencil).
---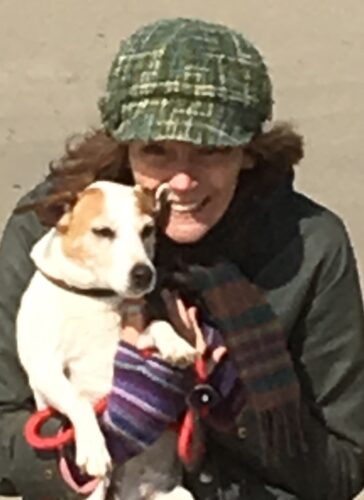 Yes, I tried to look interested during Laura's seed-sowing masterclass, but silently I dismissed her rustic approach of leaving them outdoors to suit themselves – this year, next year, sometime, never. No, no, I want action and I want it now. I minister to seeds in my two little turbo-charged propagators like Mother Theresa herself….. but for a very short time.
They get about 10 days to do their stuff before they're deemed to be 'bed blocking' and out they go to take their chances in the under-resourced nursing home that is the greenhouse. It's a tough transition. I could detect an audible gulp this week from my Astrantia Major 'purple cloud' seeds when they saw me read the back of their packet – 'Provide heat, may take up to 80 days to germinate' – I so don't think so darlings.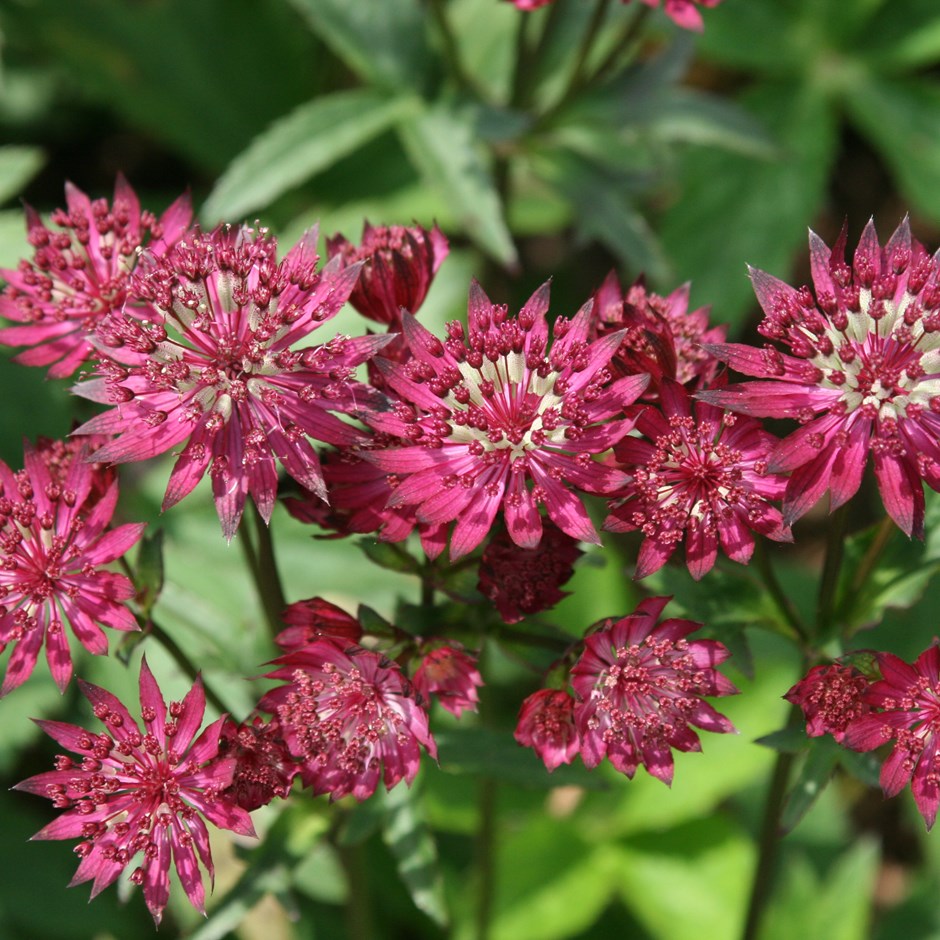 Anyway I'm setting my sisters a little challenge. A Growbag blog reader (David) suggested last year we try annual climber Maurandella antirrhiniflora (climbing snapdragon to you and me) or Lophospermum erubescens (climbing foxglove). Well I wrote to seed suppliers in France (no joke, I did and they were) and the seeds are on their way! I'll share them with E and L and we'll see if it's the athletic hare (me) or the gnarled old tortoises (E and L) who get over the line first – that's if the poor old dears don't lose them in a shoe box or down the back of the fridge first.
What is your greatest germination triumph? I bet there are some good stories out there…..
You might also be interested in a previous blog of ours on seed sowing.
NB Louise has published a beautifully produced book of her plant profiles – A Plant for Each Week of the Year. It costs £9.99 and is for sale in our online shop here.
More NB If you're not already a subscriber and you'd like a bit more gardening chitchat from the3growbags, please type your email address here and we'll send you a new post every Saturday morning.