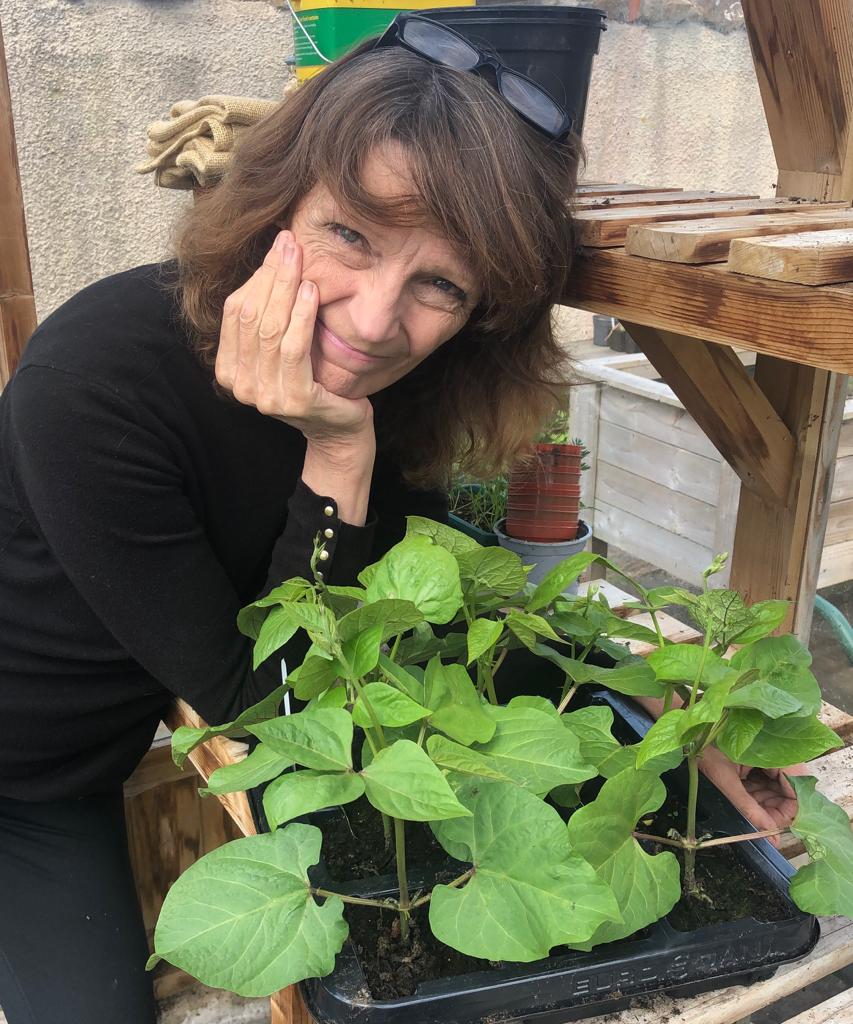 Optimists can brand September 'late summer' all they like, but the autumnal cast of rose hips, fallen leaves and late afternoon port drinking are definitely beginning to take the stage here in Scotland.
With a sigh of relief you can confirm you won't actually ever get around to making jam with the plums and offload your over-sized marrows and squashes to the nearest Harvest Festival. It's not fashionable to acknowledge that although we're apparently only nine denied meals away from anarchy, overproduction in your veg plot can pose a problem.
Eight months after germinating on a radiator, our tomato plants have stoically overcome frostbite, negligence and blight simply to produce kilo upon kilo of rather bland beefsteak tomatoes. Just what happened to the little Sweet Millions I thought I'd raised I've no idea, but trying to give away these beefy thumpers is far trickier than we imagined. Now you have to be firm with your friends here – whether they like tomatoes or not is neither here nor there, when you have an overproduction, they need to step up and be delighted to get them.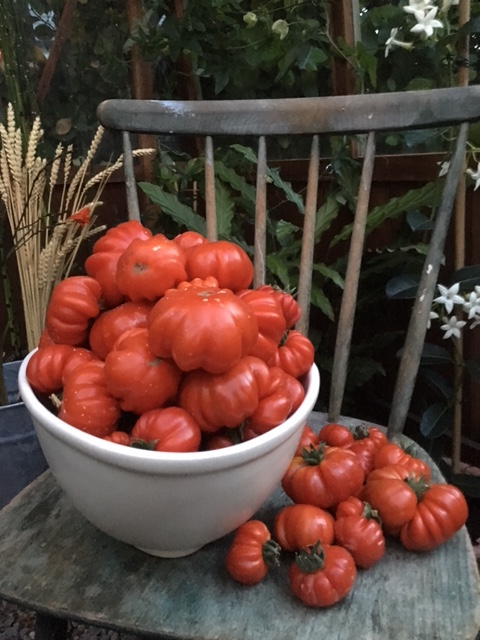 In your borders your Heleniums; Rudbeckia; Crocosmia etc should still going great guns (although Louise is pointing out a downside to them in her Great Plants this Month column) but I bet you're already thinking about the spring when certainly the only point of crawling out from under a Scottish duvet is to check for any tiny signs of hope via a snowdrop or Iris reticulata shoot.
I already know how my attempts at the latest craze for bulb 'lasagne' will turn out (layering your bulbs in a tub to ensure one batch pushes through immediately after the preceding layer). My marshalled ranks of crocus, narcissus and tulips will, I know, all come through in one ghastly stroganoff, but just as I was a sucker for the rag-rolled wallpaper back in the 80s, if its on trend, I'm in.
My sisters are no doubt preoccupied with some charmingly old-fashioned gardening tasks such as crocheting horticultural fleece or burying hazel nuts in their back gardens, while I'd opt for a restful cuppa and the garden quiz. There's something about autumn that really unleashes their primeval 'backwoodsman' habits – you can see Elaine tottering around Normandy with a pair of secateurs urging you to take cuttings here if you're keen.
---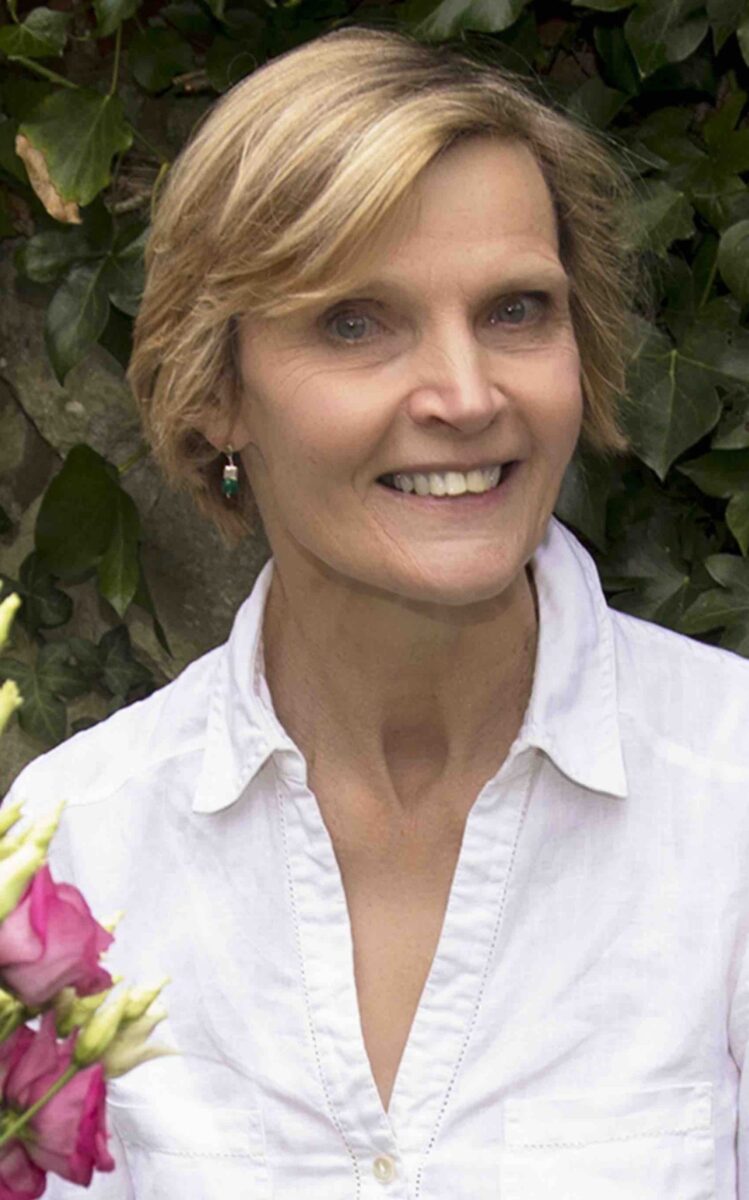 Hah, I see what Caroline's doing here – insinuating Elaine and I are a couple of weird old biddies overwintering plants in used yoghurt pots in the porch and endlessly recycling garden twine, whilst she is the height of horticultural fashion with her 'bulb lasagne'. Yes, I might be sterilising topsoil in the aga this week, but that's only because I need loads more of my homemade compost to pot on all my cuttings which are romping away in the late summer heat. What Caroline sees as quaint old-fashioned habits are actually basic garden skills passed down through generations of tried and tested sustainable horticultural practice rather than her consumeristic approach of chuck it out and buy another next year.
I think she is just a wee bit crabby that whilst September might be a melancholy month in East Lothian, (where winter lasts about ten months) it's still all happening down here in the subtropical southeast – 27 degrees forecast this week, for us southerners September is the new July.
The garden is still, literally, buzzing with life. Tall sky blue Salvia uliginosa, known colloquially as bog sage and a magnet for pollinators, is in full swing now (my photo featured at the top of the blog) and will be until the first frost – so maybe until Christmas in globally warmed West Sussex. It also passes Louise's test for transparency in late summer planting schemes which she expounds in her latest Great Plants this Month piece. My ginger lily (Hedychium gardnerianum) has just thrown up a massive flower spike that will fill the glasshouse with almost over powering scent for a fortnight, and the Caryopteris is covered in buds just waiting for the right day….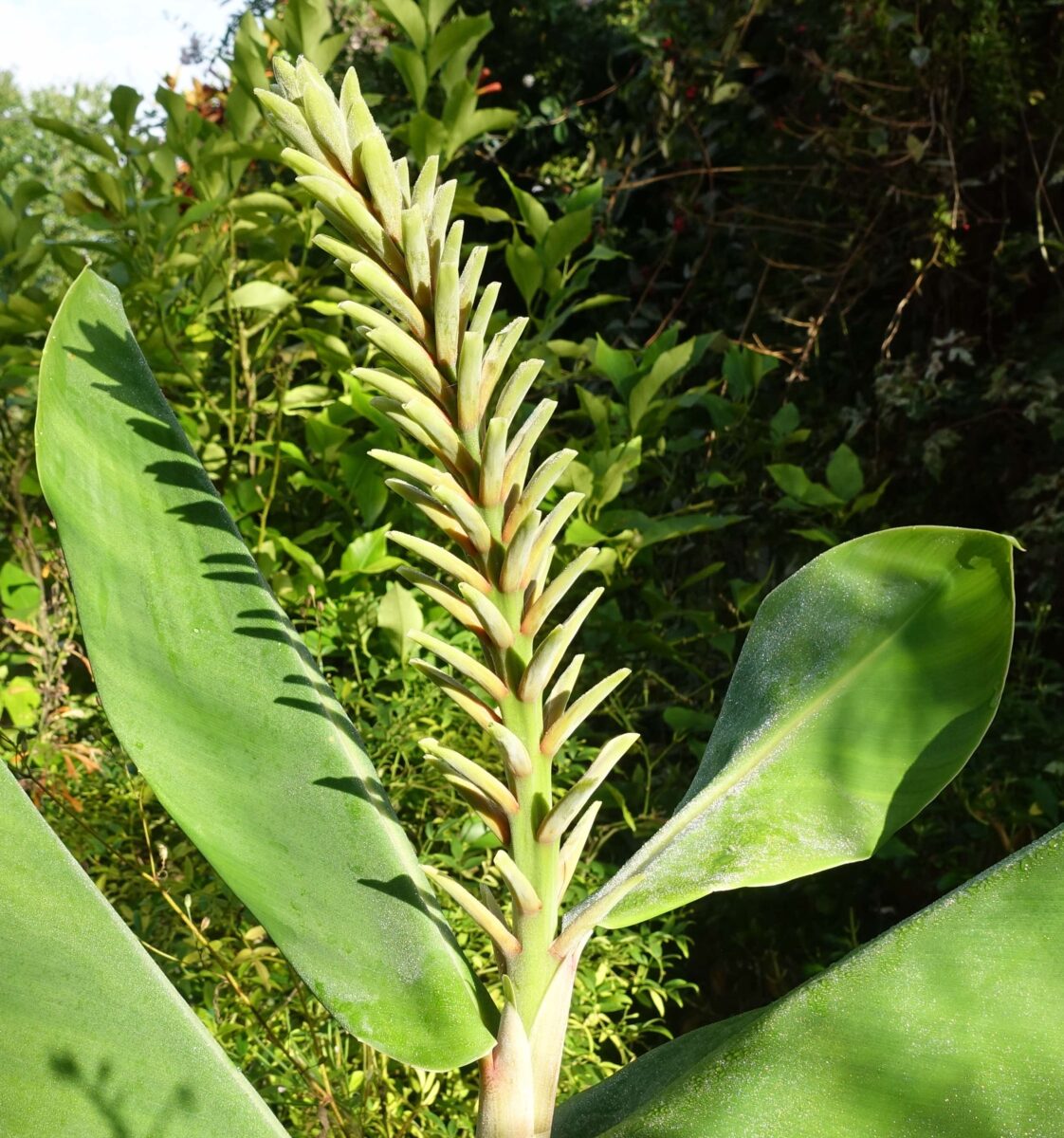 And whilst Caroline is trying to foist overgrown marrows and tasteless tomatoes on her hapless neighbours, our crop of plenty down here are sweet, juicy 'Black Hamburg' grapes, nectar of the gods – no problem finding grateful recipients for this produce.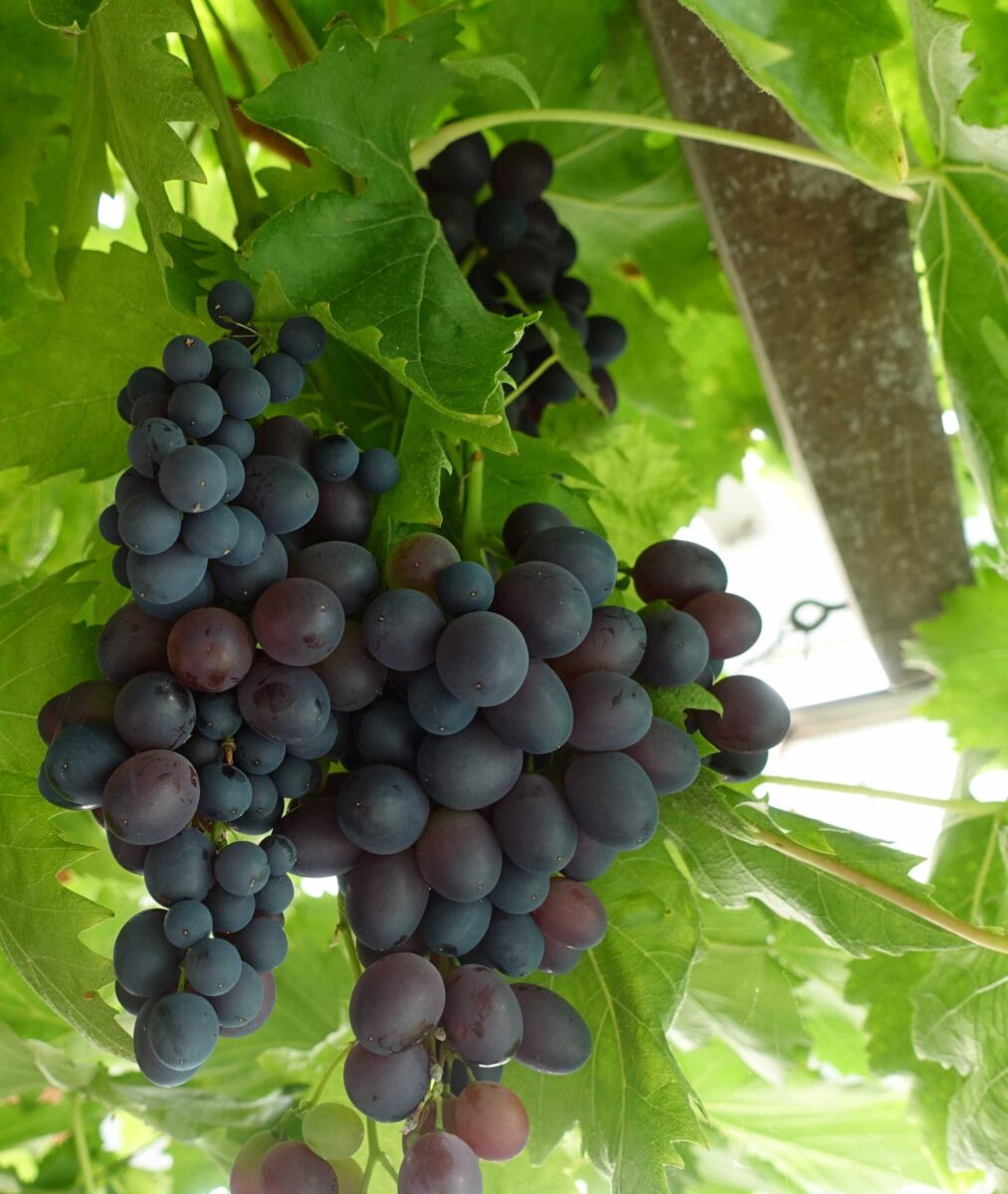 ---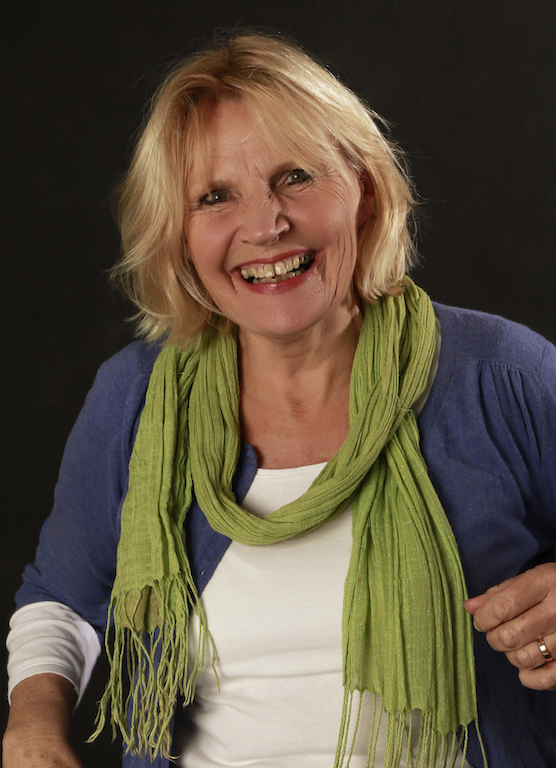 I'm not so sure about the hazelnut-burying, but I definitely recycle garden twine! Yes, well there's no doubt that we are now getting to the pointy end as regards our different locations – there's Caroline all ready to hibernate in Hibernia, Laura lovingly tending the plants in her glasshouse and polytunnel (I possess neither), and here in a small walled garden 200 yards from the South coast of Sussex, I can't remember the last time we had a hard frost, must be years ago. The passion-flowers, Abutilons and Astelias overwinter with luxurious abandon here, indeed need to be kept in check – there's a passion flower, Passiflora caerulea, which will carry its extraordinary flowers until Christmas, but is heaving itself over my precious Banksian rose. NOT ALLOWED. Mind you, the rose is now three storeys high and can probably look after itself.
I agree with Laura, Althaea cannabina – Louise's Great Plant this Month, is a really beautiful plant, so do read Louise's piece on it, but my plant of the moment is the magnificent Melianthus major with its fabulous toothy jade-green pinnate foliage.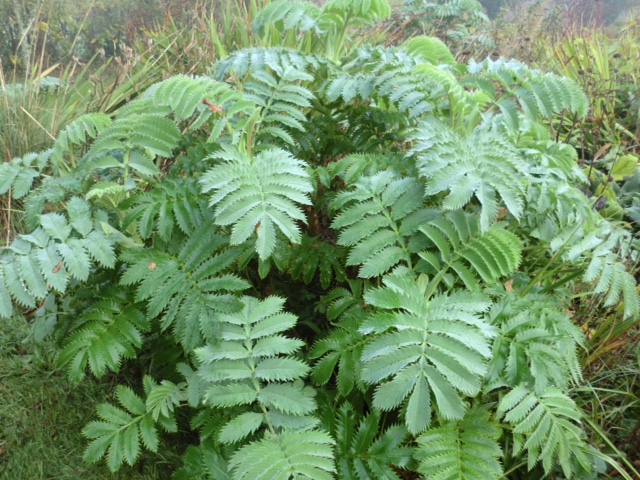 It grows to about 7 feet in the Normandy garden (get M. comosus if you want the same thing but smaller), throws up some dramatic maroon flower-spikes round about now (don't, for gods sake, sniff them, though) and looks amazing all winter. Looks bloody awful in the spring, though, so I chop the whole lot down and off it goes again …..splendid, but not for East Lothian, I reckon.
Mind you, Caroline is not the only one thinking about glory-to-come with her trendy bulb-pots. We old biddies like to take time off from watching Countdown and Poldark and save ourselves a few pennies in the process. I am referring to the ancient art of taking cuttings, (which obviously qualifies as one of Caroline's charmingly old fashioned gardening tasks) which work particularly well at this time of year…..if you didn't catch it earlier here I am practicing this primeval 'backwoodsman' habit in my garden in Normandy.
NB if you enjoy reading our blogs, please hit the follow button to get them automatically, and pass the link onto friends. Thank you!